Courage Kenny Rehabilitation Institute Handiham World Weekly E-Letter for the week of Wednesday, January 24, 2018
This is a free weekly news & information update from the Courage Kenny Handiham Program, serving people with disabilities in Amateur Radio since 1967. 
Our contact information is at the end.
Listen here:
https://handiham.org/audio/handiham24JAN2018.mp3
RSS feed for the audio podcast if you use other podcasting software:
http://feeds.feedBurner.com/handiham
Subscribe or change your subscription to the E-mail version here.
---
Welcome to Handiham World.
In this edition: 
A note from the coordinator

Remote Base Testing News


Interview of the Week


Ham Radio In the News

Win Some Handiham History Loot

Member Updates


Check into our nets!

...And more!
---
A note from the coordinator...
We are well past the middle of January, and time is flying! We have received a lot of contacts from people interested in joining the program. Upgrade fever also seems to be spreading, something that is particularly contagious during the cold days of winter!
The Handiham Program acquired a new TYT MD-380 radio to test. Hopefully we will have a tutorial available in the future. The Handiham Program was notified that someone has created a Handiham Talkgroup. The Talkgroup is on the BrandMeister network, Talkgroup 31990. I have been told by a couple of members that the group does work, but there is not much activity there yet.
In the Handiham Program office, Nancy is getting everything caught up before she heads out on vacation in early February. If you need anything from her, you have one more week to request it. Otherwise, you will have to wait until she returns. As always, if you need to update anything like your contact information, call sign, license class, membership, or members only log-in information, you can email Nancy at Nancy.Meydell@allina.com.
Answer the Handiham History trivia question correctly to be eligible to win this week's loot! Winners will need to respond, confirming their contact information before we send out your prize. Please note: only current Handiham Members are eligible to win. We have had a different winner every week, so keep sending in those answers!
In the E-Letter this week there is news on the new remote base system we are testing, an interview with Matt White, the supervisor for the Handiham Program, and some links to ham radio in the news. Last but not least, there is a link to last week's Amateur Radio Newsline that carried a story about our own Kelly Stanfield, W0YQG.
Do you have a story to share about assistive technology or ham radio related activities? Please send your articles and stories via email to Lucinda.Moody@allina.com or by calling me at 612-775-2290.
---
Remote Base Testing News

I had a phone call earlier today from a member who has been involved with a group of hams testing out the RemoteRig remote base system. It was exciting to listen to the radio running with nearly undetectable latency via Wi-Fi at this member's home while the rest of the rig and antenna was located at the remote base site. I will be setting this system up at my Michigan QTH the next time I make a trip back there so I can test this too. If all goes well, we hope to add this to the remote base options for use in the Handiham Program sometime in 2019. Stay tuned for more details! You can learn more about RemoteRig in the following video: https://youtu.be/HTUN_VtVs7I
---
Interview of the Week
Last Friday, Matt White, the supervisor of the Handiham Program sat down for an interview with Handiham World. While the actual interview is contained in this week's podcast, here is an edited version of the transcript.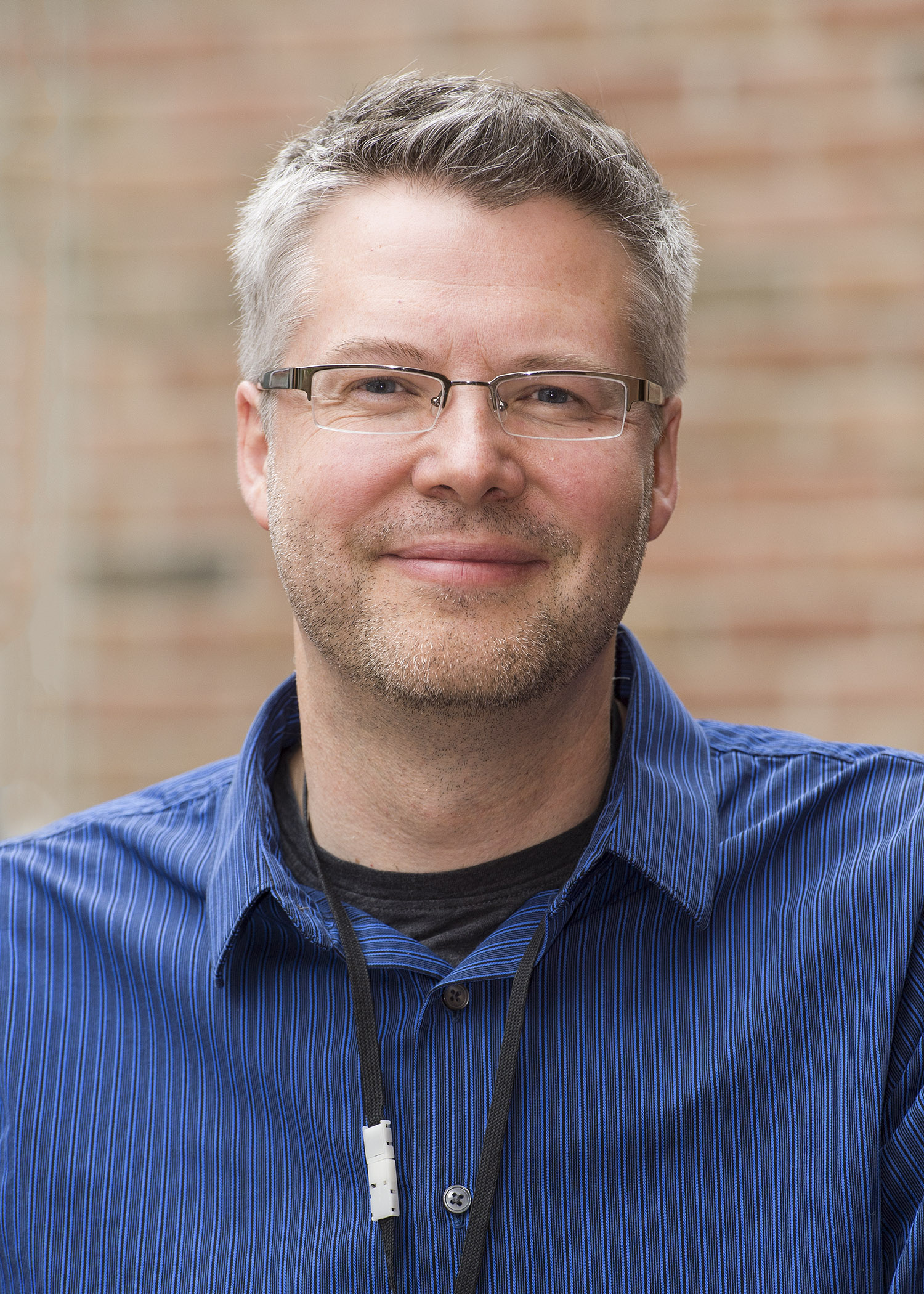 LM: I would like to introduce Matt White, the supervisor of the Handiham Program here at Courage Kenny Rehabilitation Institute. Welcome, Matt. Tell us about your history with Courage Kenny and what made you want to supervise the Handiham Program.
MW: So I am an occupational therapist, and I've been with Sister Kenny and Courage Center (You know we merged four years ago). I've been with the organization for twenty years, and in those twenty years, most of my time was spent in outpatient, working directly with people one-on-one—people with spinal cord injuries, people with traumatic brain injuries and strokes. Throughout those years, I have always had an affinity toward technology. There is restorative therapy and therapy that can be compensated with technology.
I was always kind of the go-to assistive technology person. If people had questions, they would ask me, and I would try to figure it out with the limited resources I had. Just over three years ago, I took the position to supervise our assistive technology program, focusing on that for nearly all of my time. I still do some other miscellaneous projects and different things.
I have always had a passion for technology. I love being able to have a person walk through our doors who might have a spinal cord injury or any type of injury or challenge and match the features of the technology to their needs. When you match it well, then you get happy responses. And it makes me happy and the person I am serving happy. That's what I love about it. So it's a different way of doing therapy as a therapist. Instead of more hands on like what I am used to with manipulating muscles or working on strengthening, it's looking at those technologies that help a person be more independent and participate in different in areas that they couldn't participate in before.
When I was asked if I would like to supervise the Handiham Program, I thought this fits naturally under the umbrella of assistive technology because we are using technology that helps a person do something. That's all it is. Again, it is matching the right type of technology and training that helps a person get their radio license. So that is why I agreed, but also, I was very happy to do it. I thought it would be a very fun program to manage. I had heard a lot about it and agreed that the Program should be under the umbrella of assistive technology.
LM: What brought you to the field of Occupational Therapy?
MW: Well, that's a long story. My first year in college, I was thinking about following in my sister's footsteps. She was in college going for an education major and was looking at elementary ed. And I like kids, I like teaching, I like just being with people. And I thought, I could teach kids. I was thinking maybe I could do that. During this time, my father had a heart attack, and he was receiving some cardiac rehab by a physical therapist. He told me this PT thing is kind of cool. Why don't you look into that? I thought it was kind of neat and physical therapy was cool. Then I ran into someone at my college who was going into occupational therapy. I explored that option and realized there was more diversity in what I could do with an OT degree. So I decided to pursue that and got my degree in Occupational Therapy at the University of Minnesota.
LM: What do you envision as the future for the Handiham Program
MW: Really the vision for the program is to solidify the services that we currently provide. Bringing you on board was the first step, and a major step to have continuity in having someone coordinate what we do and do it well. Basically the first part of the vision is making sure we continue the vision. But then we need to look at the services we do well and expand those while also looking for new opportunities.
LM: Tell us a little more about the relationship with Allina Health and how they fit in with the Handiham Program.
MW: Allina Health is the parent organization of Courage Kenny Rehabilitation Institute. First, I want to comment that one of the things you will see within our organization is the longevity of people working here. I have been here for twenty years. There is a reason for that—because the company has been really good to the therapists and to the staff. It is a great organization, and I really appreciate that the organization is always looking for ways to meet our needs as employees. They are looking at what employees need to do their job well. And that always translates into the programs, including the assistive technology or occupational therapy department. They are always looking at ways to improve the department or the program for the people that we serve. It always comes down to the people that we are serving. Our mission is really focused on our clients. That is one of the things that I have really appreciated about Allina Health—that the focus is on the people we serve. It always has been and always will be. That's what I really like about Courage Kenny and Allina Health.
---
Ham Radio in the News


The Maritime Mobile Service Network, a net that many Handiham Members have participated in over the years at 14.300 MHz, recently assisted in the rescue of the crew of the Sailing Vessel Solar Flair. You can check out the press release at the following link: http://www.mmsn.org/news/events/Solar%20Flare%20Press%20release.pdf
---
Win Some Handiham History Loot
Here is your chance to own a piece of Handiham Program history! This week, we are offering another 40th Anniversary Handiham hat. These hats were originally available in 2007 as part of the celebration of forty years of the Handiham Program. If you want a chance to win this hat, make sure your membership is current and answer the following question:



What was the weather event that took place in 1967 that inspired Ned Carman to start what later became the Handiham Program? (Hint: Check out past E-Letters from 2017 if you are not sure of the answers to these questions.)
You can send your answer via email to Nancy.Meydell@allina.com or call 612-775-2291. Make sure to include your name, call sign, license class, and current contact information. We will pick the winner on Tuesday, January 30, 2018.
---
Member Updates
Kelly Stanfield, W0YQG, has been making the rounds in ham radio news! After being featured in her local amateur radio club's newsletter and Handiham World, she was recently interviewed for Amateur Radio Newsline, the premier amateur radio news outlet. Congratulations are in order for Kelly!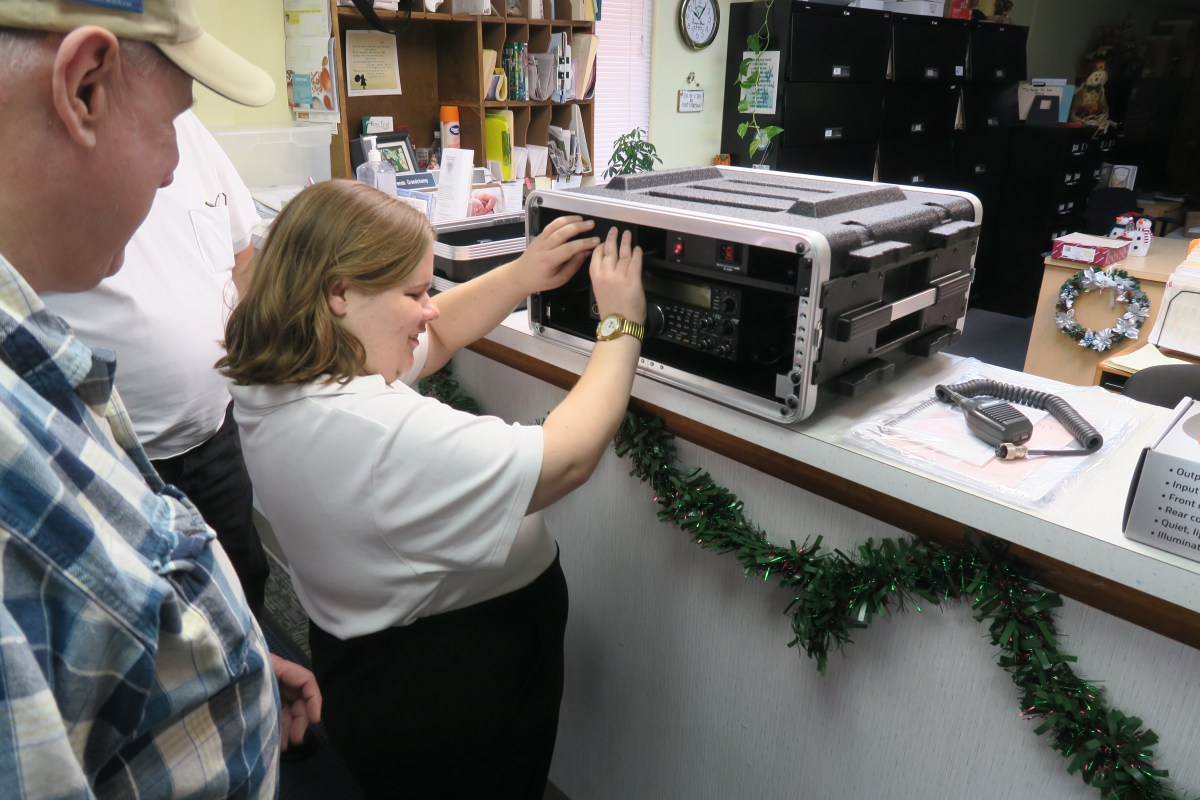 You can listen to this episode of Amateur Radio Newsline at the following link:
https://www.arnewsline.org/s/Report2099.mp3
---
Check into our Handiham nets... Everyone is welcome! 
How to find the Handiham Net: 
The Handiham EchoLink conference is 494492.  Connect via your iPhone, Android phone, PC, or on a connected simplex node or repeater system in your area.

The Handiham Net will be on the air daily. If there is no net control station on any scheduled net day, we will have a roundtable on the air get-together.  
Our daily Echolink net continues to operate for anyone and everyone who wishes to participate at 11:00 hours CDT (Noon Eastern and 09:00 Pacific), as well as Wednesday evenings at 19:00 hours CDT (7 PM).  If you calculate GMT, the time difference is that GMT is six hours ahead of Minnesota time during the winter.
Doug, N6NFF, poses a trivia question in the first half of the Wednesday evening session, so check in early if you want to take a guess. The answer to the trivia question is generally given shortly after the half-hour mark. A big THANK YOU to all of our net control stations and to Michael, VE7KI, the Handiham Radio Club Net Manager.
---
Membership
You can pay your Handiham dues and certain other program fees on line. Simply follow the link to our secure payment site, then enter your information and submit the payment. 

Handiham annual membership dues are $12.00.  The lifetime membership rate is $120.00.
MEMBERSHIP DUES PAYMENT LINK

If you want to donate to the Handiham Program, please use our donation website.  The instructions are at the following link:
DONATION LINK
As always, while our other services require that you have a current Handiham Program membership, you do not have to be a member to receive the Handiham World E-Letter.
How to contact us
There are several ways to contact us.
Postal Mail:
Courage Kenny Handiham Program
3915 Golden Valley Road MR#78446
Golden Valley, MN 55422

E-Mail: Nancy.Meydell@allina.com

Preferred telephone: 1-612-775-2291
Toll-Free telephone: 1-866-HANDIHAM (1-866-426-3442)

Note: Mondays through Thursdays between 9:00 AM and 2:00 PM United States Central Time are the best times to contact us.

You may also call Handiham Program Coordinator Lucinda Moody, AB8WF, at: 612-775-2290.

73, and I hope to hear you on the air soon! 
For Handiham World, this is Lucinda Moody, AB8WF

The weekly e-letter is a compilation of software tips, operating information, and Handiham news. It is published on Wednesdays, and is available to everyone free of charge. Please email Nancy.Meydell@allina.com  for changes of address, unsubscribes, etc. Include your old email address and your new address.