Courage Kenny Rehabilitation Institute Handiham World Weekly E-Letter for the week of Wednesday, February 7, 2018
This is a free weekly news & information update from the Courage Kenny Handiham Program, serving people with disabilities in Amateur Radio since 1967. 
Our contact information is at the end.
Listen here:
https://handiham.org/audio/handiham07FEB2018.mp3
RSS feed for the audio podcast if you use other podcasting software:
http://feeds.feedBurner.com/handiham
Subscribe or change your subscription to the E-mail version here.
---
Welcome to Handiham World.
In this edition: 
A note from the coordinator

News in Assistive Technology

Cycle 24

Ham Radio In the News

Win Some Handiham History Loot

Equipment Connection

Member News

Check into our nets!

...And more!
---
A note from the coordinator...
February is here, and, in the amateur radio world, we are simply one month closer to the Dayton Hamvention. The Handiham Program will have a booth, and we hope to see lots of our members there!
In the Handiham Program office, Nancy is finishing up her vacation. While she will be back in the office on Monday, please be aware that there will be a lot of catch up work to be done. If you can wait, it would be helpful to hold off on any new requests until at least Wednesday, February 14. Don't forget, if you need to update anything like your contact information, call sign, license class, membership, or members only log-in information, you can email Nancy at Nancy.Meydell@allina.com.
Answer the Handiham History trivia question correctly to be eligible to win the prize! Winners will need to respond, confirming their contact information before we send out your prize. Please note: only current Handiham Members are eligible to win. We did not have a winner this week due to Nancy's vacation. If you have not yet responded to the question, you still have time!
In the E-Letter this week there is a link to an article on the impact of reading that is focused on persons with disabilities, some information about cycle 24, and the long-awaited announcement about the new and improved Handiham Equipment Connection Program.
Do you have a story to share about assistive technology or ham radio related activities? Please send your articles and stories via email to Lucinda.Moody@allina.com or by calling me at 612-775-2290.
---
News in Assistive Technology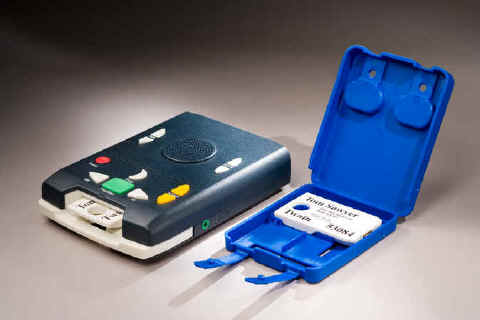 Reading has the ability to impact lives in so many different ways. It can expose us to new places and hobbies and even improve our mental health.
If you have a print disability, including a visual impairment or a disability that impacts your ability to hold a book, in the US, you can have your medical provider complete the paperwork to get an NLS Talking Book Player.
Check out the following website for more information on the effects of reading and for a list of books you might be interested in reading, especially if you have a visual impairment: http://www.visionaware.org/info/emotional-support/coping-with-vision-los...
---
Cycle 24
With 18 days of zero sunspots already recorded in 2018 according to the website www.spaceweather.com, this looks like a good time to review some of the changes that come with solar minimum and the effects on amateur radio.
Even during a period of low sunspots, sun activity can still occur, as is noted in the following article from Southgate Amateur Radio News. http://www.southgatearc.org/news/2018/february/a-solar-minimum-sunspot.h...
---
Ham Radio in the News
The ARRL suggests that the FCC may need to intervene to ensure that amateur radio operators have antennas, spectrum space, and the freedom to use digital modes without the impact of outdated rules. The ARRL notes that because amateur radio is often the last technology to work in a disaster, it is important for the FCC to assist in these matters. You can read the article in its entirety at the following link: http://www.arrl.org/news/arrl-suggests-fcc-may-need-to-intervene-to-ensu...
---
Win Some Handiham History Loot
Here is your chance to own a piece of Handiham Program history! This is a continuation of the contest from last week. We are offering a 40th Anniversary Handiham mug. Since Nancy is on vacation, this is the same question as last week. These mugs were originally available in 2007 as part of the celebration of forty years of the Handiham Program. If you want a chance to win this mug, make sure your membership is current and answer the following question:



Who administered the exams to the first Handiham Members? (Hint: Check out past E-Letters from 2017 if you are not sure of the answers to these questions.)
You can send your answer via email to Nancy.Meydell@allina.com or call 612-775-2291. Make sure to include your name, call sign, license class, and current contact information. We will pick the winner on Tuesday, February 13.
---
Equipment Connection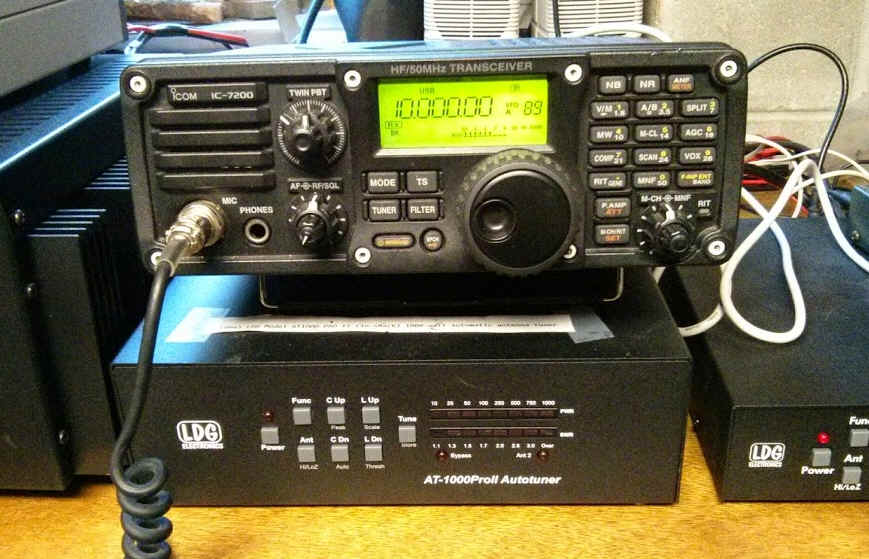 As many of you know, during the transition phase of the Handiham Program, the equipment the program had was passed along to a local amateur radio club to use for the maintenance of the RemoteHams remote base system for the Handiham Program. Since the Program ended up staying at Courage Kenny Rehabilitation Institute, we have been working on how best to address the needs of members who cannot afford to purchase equipment and the desire by many hams to donate their equipment to the Handiham Program. On the surface, the solution sounds easy—have the equipment sent here and redistribute it to members. But if the Handiham Program handled all the equipment ourselves, we simply would not have time to do other things like putting out this popular weekly E-Letter and answering member questions.
To solve this problem in a way that helps everyone and still allows those of us working in the Handiham Program to get other things done, I will begin posting equipment requests here in the E-Letter. We will start with requests that have already been submitted. Many of these members have been patiently waiting for years, and they should be given the first opportunity to be matched with equipment. If you previously submitted a request for equipment, I will be reaching out to you this month to determine if your request is still needed before it is posted in the E-Letter. If your membership is no longer active or your contact information is incorrect, your request will be removed from the equipment request list.
When people have equipment to donate to Handiham Members, we will match them with a member who is requesting that equipment. We will not in any way control the outcome of this match, and we will only share contact information between people who are willing. In this day and age, however, some legalese had to be drafted to protect everyone involved. The "fine print" follows:
Courage Kenny Rehabilitation Institute, part of Allina Health ("CKRI"), provides a way to connect Handiham members in need of radio equipment with people who want to donate used equipment; however, CKRI makes no warranty whatsoever regarding the equipment. No warranties, promises, and/or representations of any kind, express or implied, are given as to the equipment.
CKRI shall not be liable for any loss or damage of whatever nature (direct, indirect, consequential, or other) whether arising in contract or tort or otherwise, which may arise as a result of your use of contact information (or failure to use) contact information provided by CKRI. CKRI only provides contact information upon request where an individual has used ham radio equipment to share that matches a request and both individuals have agreed to the exchange of contact information. The outcome of the contact between the individuals is not with the control of CKRI, and we cannot take responsibility for any aspect of the communications or transactions. The provision of contact information is not to be taken as an endorsement or representation of any kind by CKRI.
---
Member News
Pat, WA0TDA, reports that Microsoft Edge has a read aloud feature available in the dropdown menu if you right click within a webpage. Some rudimentary testing showed that there can still be issues with the read order in PDF pages. While the technology has not been perfected, each step toward greater accessibility for all is a step in the right direction.
Microsoft offers the following information: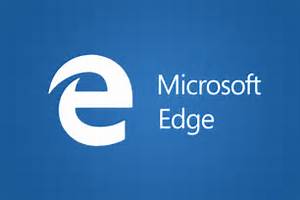 Narrator reads text on your PC screen aloud and describes events, such as notifications or calendar appointments, so you can use your PC without a display.
To start or stop Narrator, press the Windows logo key + Ctrl + Enter. To see all Narrator commands, press Caps Lock + F1 after you open Narrator. If your device has a touchscreen, tap it three times with four fingers.
https://support.microsoft.com/en-us/help/17173/windows-10-hear-text-read...
---
Check into our Handiham nets... Everyone is welcome! 
How to find the Handiham Net: 
The Handiham EchoLink conference is 494492.  Connect via your iPhone, Android phone, PC, or on a connected simplex node or repeater system in your area.

The Handiham Net will be on the air daily. If there is no net control station on any scheduled net day, we will have a roundtable on the air get-together.  
Our daily Echolink net continues to operate for anyone and everyone who wishes to participate at 11:00 hours CDT (Noon Eastern and 09:00 Pacific), as well as Wednesday evenings at 19:00 hours CDT (7 PM).  If you calculate GMT, the time difference is that GMT is six hours ahead of Minnesota time during the winter.
Doug, N6NFF, poses a trivia question in the first half of the Wednesday evening session, so check in early if you want to take a guess. The answer to the trivia question is generally given shortly after the half-hour mark. A big THANK YOU to all of our net control stations and to Michael, VE7KI, the Handiham Radio Club Net Manager.
---
Membership
You can pay your Handiham dues and certain other program fees on line. Simply follow the link to our secure payment site, then enter your information and submit the payment. 

Handiham annual membership dues are $12.00.  The lifetime membership rate is $120.00.
MEMBERSHIP DUES PAYMENT LINK

If you want to donate to the Handiham Program, please use our donation website.  The instructions are at the following link:
DONATION LINK
As always, while our other services require that you have a current Handiham Program membership, you do not have to be a member to receive the Handiham World E-Letter.
How to contact us
There are several ways to contact us.
Postal Mail:
Courage Kenny Handiham Program
3915 Golden Valley Road MR#78446
Golden Valley, MN 55422

E-Mail: Nancy.Meydell@allina.com

Preferred telephone: 1-612-775-2291
Toll-Free telephone: 1-866-HANDIHAM (1-866-426-3442)

Note: Mondays through Thursdays between 9:00 AM and 2:00 PM United States Central Time are the best times to contact us.

You may also call Handiham Program Coordinator Lucinda Moody, AB8WF, at: 612-775-2290.

73, and I hope to hear you on the air soon! 
For Handiham World, this is Lucinda Moody, AB8WF

The weekly e-letter is a compilation of software tips, operating information, and Handiham news. It is published on Wednesdays, and is available to everyone free of charge. Please email Nancy.Meydell@allina.com  for changes of address, unsubscribes, etc. Include your old email address and your new address.