Courage Kenny Rehabilitation Institute Handiham World Weekly E-Letter for the week of Wednesday, April 11, 2018
This is a free weekly news & information update from the Courage Kenny Handiham Program, serving people with disabilities in Amateur Radio since 1967. 
Our contact information is at the end.
Listen here:
https://handiham.org/audio/handiham11APR2018.mp3
RSS feed for the audio podcast if you use other podcasting software:
http://feeds.feedBurner.com/handiham
Subscribe or change your subscription to the E-mail version here.
---
Welcome to Handiham World.
In this edition: 
A note from the coordinator

News in Assistive Technology

Victor Reader Stream Update

Interview of the Week

Ham Radio In the News

Win Some Handiham History Loot

Equipment Connection

Check into our nets!

...And more!
---
A note from the coordinator...
Hamfest season seems to be in full swing again. It is good to get out and find that necessary equipment for your shack, even those pieces you did not yet know you needed! It is also nice to make some eyeball QSOs with the people you have been talking to on the radio over the last several months. While winter seems to be hanging around longer than usual this year, now is also the time to check out your station and go-kit so you are ready for the summer storm season.
This week, Nancy and I are continuing our work on some big projects. There will be some announcements coming in the next several weeks, so stay tuned! Next week, we will be in the office during out usual hours. Remember, if you need to update anything like your contact information, call sign, license class, membership, or members only log-in information, you can email Nancy at Nancy.Meydell@allina.com.
Respond to the Handiham History question to be eligible to win the prize, one of the last two remaining prizes! Winners will need to contact Nancy, confirming their contact information before we send out your prize. Please note: only current Handiham Members are eligible to win.
In the E-Letter this week, there is some information about the new accessible routes feature for Google Maps, an announcement about the new firmware update for the Victor Reader Stream, and an interview with Pat Gormley, KK3F, along with the usual articles found in Handiham World.
Do you have a story to share about assistive technology or ham radio related activities? Please send your articles and stories via email to Lucinda.Moody@allina.com or by calling me at 612-775-2290.
---
News in Assistive Technology
Wheelchair Accessible Routes Added to Google Maps
To help all people navigate, Google is adding "wheelchair accessible" routes to its Maps software. The update, currently including London, New York, Tokyo, Mexico City, Boston and Sydney, will provide detailed elevator and ramp access, transit times, and other useful information. According to Google, "We built this feature to make life easier for people who use wheelchairs, but accessible routes are also helpful if you're on crutches or pushing a stroller." https://youtu.be/KXzl8C8chsU
You can also check out this video from Google at the following link: https://youtu.be/ehyhFyKXwjc
---
Victor Reader Stream Update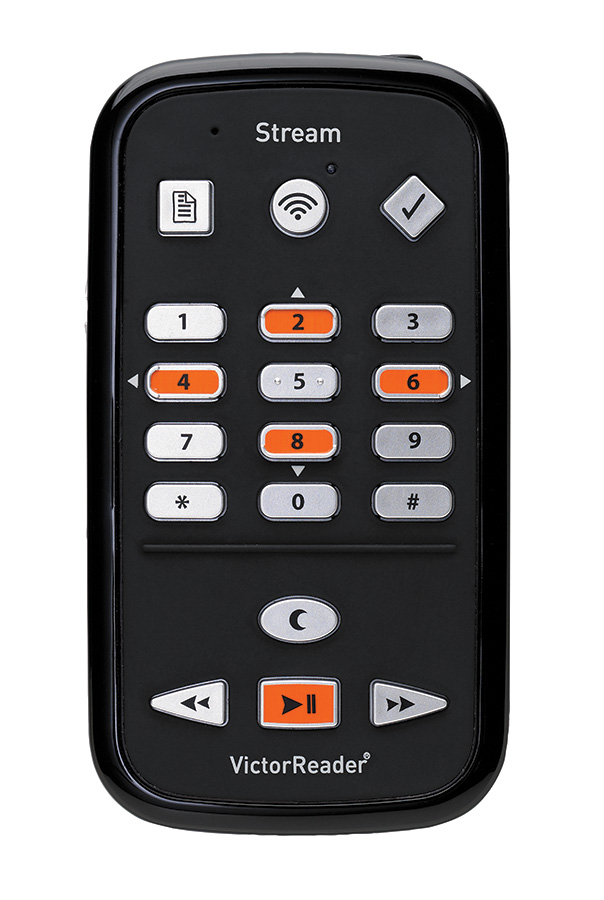 For people who have Humanware's second generation Victor Reader Stream, a talking book player, we have good news! Software version 4.8.7 has just been released. This update corrects a problem which prevented some podcasts, including Handiham World, from playing. Please install this free update to start enjoying the weekly audio podcast on your player.
---
Interview of the Week




Pat Gormley, KK3F, did a phone interview for us a couple of weeks ago. He has many years of history in the hobby and has some interesting stories to share. While the interview airs in the podcast, I have included an edited transcription of the interview below.



LM: I think you have quite a bit of history in the Handiham Program and history in the ham radio hobby, so if you want to start out talking about that, that would be great.
PG: I started out as a Novice in 1977. I got it through the local radio club. Basically, a bunch of us that had CB licenses decided to get involved in ham radio. Most of the people have passed away now, but I am still around. One guy I remember really well was a Navy vet and was a perfect Santa Claus—all he had to do was put a beard on. I worked my first field day using his call as a Novice station at the club.
PG: I've been directly involved in saving three lives. One was a person in Liberia. I ran a phone patch for the US embassy in Monrovia for Georgetown Hospital. Someone had been bitten by a water moccasin. We needed to get the antivenom to them in 48 hours, and we were able to get it there in 24 hours.
PG: Another person was during a Marine Corps Marathon in the DC area. The local TV sportscaster had a heart attack right at the end of the race. He required transport with lights and sirens. That situation was unique because we had crews from multiple states working the event.
PG: In my years of being in the Handiham Program, I have never been to Radio Camp. I never had the money to do it.
LM: You missed out!
PG: But I got my Novice in '77, my Technician a year later, my General three months later, and my Extra just before Easter in 1981. A year later, I got my commercial ticket. I originally joined the Handiham Program in 1979, but I let my membership lapse until January when I became a full member. After I got my commercial ticket, I decided to reward myself with a new call, KK3F, and I have had that call ever since.
PG: In addition to most of my activities now, I am a Skywarn Coordinator for four counties in Western Maryland. I have been living here since 2005.
LM: How did you get involved in Emergency Communications?
PG: I got involved through another ham initially. I worked in ARES and RACES.
PG: I am currently at the best QTH I have ever had because I am 2100 feet above sea level. I would love to get involved in doing some sideband and CW DX from my QTH. I have done a little bit of it on Field Day. I've used some equipment that I would not normally use on Field Day. For example, I have used Yaesu equipment before, even though a lot of that equipment is not as accessible for blind hams as it could be.
PG: My equipment consists of a Kenwood TMV71a on 2 and 440; a THF6a on 2, 220, and 440; and a Kenwood TS-850 on HF with a 440 as a backup. And I am also getting involved in the digital side of things. I have been involved with NTS for years. If you look at any column of QST, you will find my call in the Brass Pounders League section. I am at or near the top almost every month.
PG: I do some volunteer work with team NFB. What we normally do is work with people who have problems accessing web portals. I have gotten a Masters in Human Resource Development. Actually, my wife and I went back to school for our Masters' together, finishing in 1998. My daughter was born a year later. I haven't got her interested in ham radio yet, but I told her that if she got a license, there is a lot of scholarship money available for college.
PG: My wife got her license in 2001. She was working for the government at the time. It was good because the plane that hit the Pentagon was right across from where she worked. When I heard that the plane had hit the World Trade Center, I grabbed my HT. I was able to contact her that way, and we knew that each other was safe. Also, I was able to call the daycare center where my daughter was. We were also able to pick up my daughter from daycare once they were off lock-down.
PG: I got involved in emergency communications by doing multiple public service events. I worked on PA systems for events. Having a GROL was a big help as well in working these events. I did a lot of the work from home once my wife passed away. She had been my source of transportation, and when she passed, I lost that.
PG: I am a VE with all three VECs. I have worked with VE teams in more than one club. I have friends who have urged me to get on Echolink, but I don't have a local link because the repeater has been moved. We are hoping to get another system up locally soon. From this location, I can make good DX contacts during band openings, working multiple states on VHF. I listen for band openings, knowing that when I hear DX FM on my receiver, then 6 meters is open. I have antenna capability on 6, but no radio yet.
PG: I have always had this crazy dream of being able to take ham radio with me wherever I go. My next venture is going to be setting myself up to run all bands and modes while mobile.
PG: I have been an active Federationist for many years—since 1975. That's how I know Johnny Ott and others. Most of our ham radio division are Extra Class license holders.
PG: I am getting into contesting a little bit. I have found the best program for contesting right now is the program suite from N3FJP. There are a couple of others, but this seems to be what works best. The other thing I am trying to do is make Winlink work with JAWS. It looks like some scripts are going to be needed to make the program work right with the screen-reader. I joined the Handiham Program so I could keep up with the latest technology and to take advantage of the tutorials available on the website.
LM: I hear that from a lot of our members. Thank you so much for taking the time to speak with us today.
PG: You're welcome.
---
Ham Radio in the News

ARISS-Russia International Space Station Slow-Scan Television (SSTV) Event Set
ARISS-Russia will honor Cosmonautics Day (International Day of Human Space Flight) with special SSTV transmissions from the International Space Station. Transmissions will start on April 11 at 1130 UTC and run through April 14 at 1820 UTC. If you participate, the images received can be posted and viewed. Transmission will be on 145.800 MHz using PD-120 SSTV protocol. Transmissions are subject to change depending on other required ISS activities. You can read more at the following link: http://www.arrl.org/news/ariss-russia-international-space-station-slow-s...
---
Win Some Handiham History Loot

Here is your chance to own a piece of Handiham Program history! Since we are down to our final few prizes, we will change things up a little bit this week in the question we are asking. We are once again offering the last remaining 40th Anniversary Handiham mug. These mugs were originally available in 2007 as part of the celebration of forty years of the Handiham Program. If you want a chance to win this mug, make sure your membership is current and answer the following question:



As we come to the 51st anniversary of the Handiham Program, we would love to hear some more of your favorite memories from over the years. You could be a brand new member or one who has been with the Program the entire time. To be eligible for the drawing, you will need to report your favorite Handiham Program memory from over the years.
You can send your answer via email to Nancy.Meydell@allina.com or call 612-775-2291. Make sure to include your name, call sign, license class, and current contact information. We will pick the winner on Tuesday, April 17.
---
Equipment Connection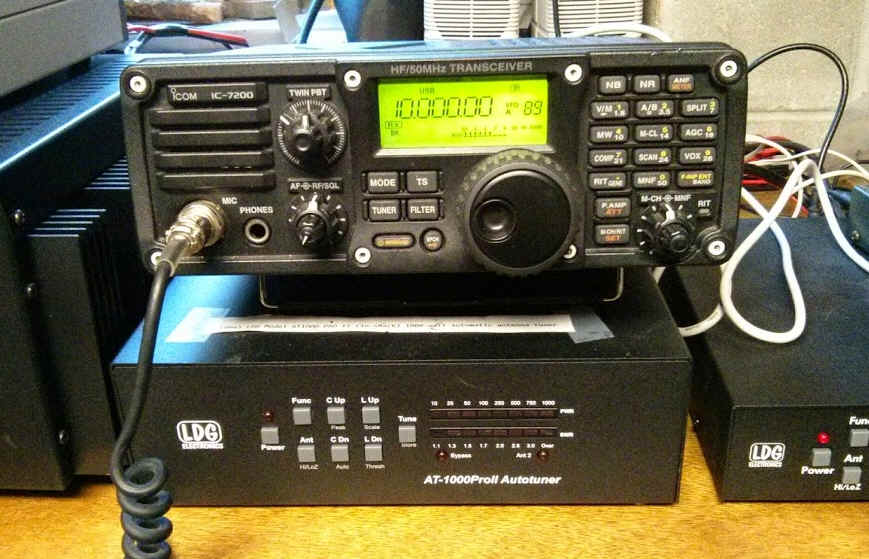 Equipment connections are happening, and the list is open! If you have a request for the Equipment Connection, contact me, leaving your name and phone number. I will call you to discuss your request. Please note that it may take several days for a return call due to all the other things going on in the Handiham Program. If you don't hear back from me after two weeks, you may contact us a second time. Also, if you have received any equipment from the Handiham Program in the last 12 months, you will automatically be placed at the bottom of the list so that others can also participate in the Equipment Connection.

Many thanks to the numerous people who have offered equipment for Handiham Members. If you have equipment that you would like to donate to a Handiham Program member, please email Lucinda at Lucinda.Moody@allina.com or call 1-612-775-2290.
---
Check into our Handiham nets... Everyone is welcome! 

How to find the Handiham Net: 
The Handiham EchoLink conference is 494492.  Connect via your iPhone, Android phone, PC, or on a connected simplex node or repeater system in your area.

The Handiham Net will be on the air daily. If there is no net control station on any scheduled net day, we will have a roundtable on the air get-together.  
Our daily Echolink net continues to operate for anyone and everyone who wishes to participate at 11:00 hours CDT (Noon Eastern and 09:00 Pacific), as well as Wednesday evenings at 19:00 hours CDT (7 PM).  If you calculate GMT, the time difference is that GMT is five hours ahead of Minnesota time during the summer.

Doug, N6NFF, poses a trivia question in the first half of the Wednesday evening session, so check in early if you want to take a guess. The answer to the trivia question is generally given shortly after the half-hour mark. A big THANK YOU to all of our net control stations and to Michael, VE7KI, the Handiham Radio Club Net Manager.
---
Membership
You can pay your Handiham dues and certain other program fees on line. Simply follow the link to our secure payment site, then enter your information and submit the payment. 

Handiham annual membership dues are $12.00.  The lifetime membership rate is $120.00.
MEMBERSHIP DUES PAYMENT LINK

If you want to donate to the Handiham Program, please use our donation website.  The instructions are at the following link:
DONATION LINK
As always, while our other services require that you have a current Handiham Program membership, you do not have to be a member to receive the Handiham World E-Letter.
How to contact us

There are several ways to contact us.

Postal Mail:

Courage Kenny Handiham Program
3915 Golden Valley Road MR 78446
Golden Valley, MN 55422


E-Mail: Nancy.Meydell@allina.com


Preferred telephone: 1-612-775-2291
Toll-Free telephone: 1-866-HANDIHAM (1-866-426-3442)


Note: Mondays through Thursdays between 9:00 AM and 2:00 PM United States Central Time are the best times to contact us.


You may also call Handiham Program Coordinator Lucinda Moody, AB8WF, at: 612-775-2290.


73, and I hope to hear you on the air soon! 

For Handiham World, this is Lucinda Moody, AB8WF


The weekly e-letter is a compilation of software tips, operating information, and Handiham news. It is published on Wednesdays, and is available to everyone free of charge. Please email Nancy.Meydell@allina.com  for changes of address, unsubscribes, etc. Include your old email address and your new address.