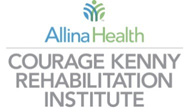 Courage Kenny Rehabilitation Institute Handiham World Weekly E-Letter for the week of Wednesday, May 2, 2018
This is a free weekly news & information update from the Courage Kenny Handiham Program, serving people with disabilities in Amateur Radio since 1967.
Our contact information is at the end.
Listen here:
https://handiham.org/audio/handiham02MAY2018.mp3
RSS feed for the audio podcast if you use other podcasting software:
http://feeds.feedBurner.com/handiham
Subscribe or change your subscription to the E-mail version here.
---
Welcome to Handiham World.
In this edition: 
A note from the coordinator

News in Assistive Technology

Website Update

Interview of the Week

Ham Radio In the News

Equipment Connection

Check into our nets!

…And more!
---
A note from the coordinator…
The last two weeks brought some surprises to the Handiham Program. First, our website went down two weeks ago, shortly after the release of the April 18 E-Letter. Because of the nature of the problems, I decided to take down the old Drupal site and speed up the roll-out of the new WordPress site. As you can imagine, that has not been without its own difficulties. While we have been able to get the Handiham.org site to redirect to the new WordPress site, the Members Only section still has an issue that requires members to click on the Courage Kenny Handiham Program link after they have attempted to log-in. Until they do this, the website shows that they are not logged in. I will be working to get that fixed this week.
Due to the website outage on top of the Michigan trip, I was unable to publish an E-Letter last week. It is good to get back to a more normal schedule this week. With a more secure website, we hope to avoid that problem in the future!
Many of you are already using the new Handiham Program email address: handiham@allina.com. You can reach everyone in the Handiham Program office at this address, so feel free to use it for any communication with us. The other addresses will still reach us individually.
Last week, I attended the SKYWARN for the visually impaired class in Michigan. We are planning to offer this class at the upcoming Amateur Radio and Assistive Technology Retreat this fall here in Minneapolis. You will hear more about this training in an upcoming E-Letter article.
Nancy will be in the office during her usual hours next week. She is especially busy right now adding the hundreds of members into the new website. If you need something, please be patient as she will respond to your request as soon as possible. Remember, if you need to update anything like your contact information, call sign, license class, membership, or members only log-in information, you can email us at handiham@allina.com.
The Handiham History Trivia prizes are all gone. Many thanks to all who participated. We had lots of different winners and hope everyone enjoys their prizes.
In the E-Letter this week, there is some information about 3D printing increasing accessibility for visually impaired or blind learners, more on the updated website, and the second part of an interview with Kelly Stanfield, W0YQG, along with the usual articles found in Handiham World.
Do you have a story to share about assistive technology or ham radio related activities? Please send your articles and stories via email to Lucinda.Moody@allina.com or by calling me at 612-775-2290.
---
News in Assistive Technology
3D Printing for Accessibility in Education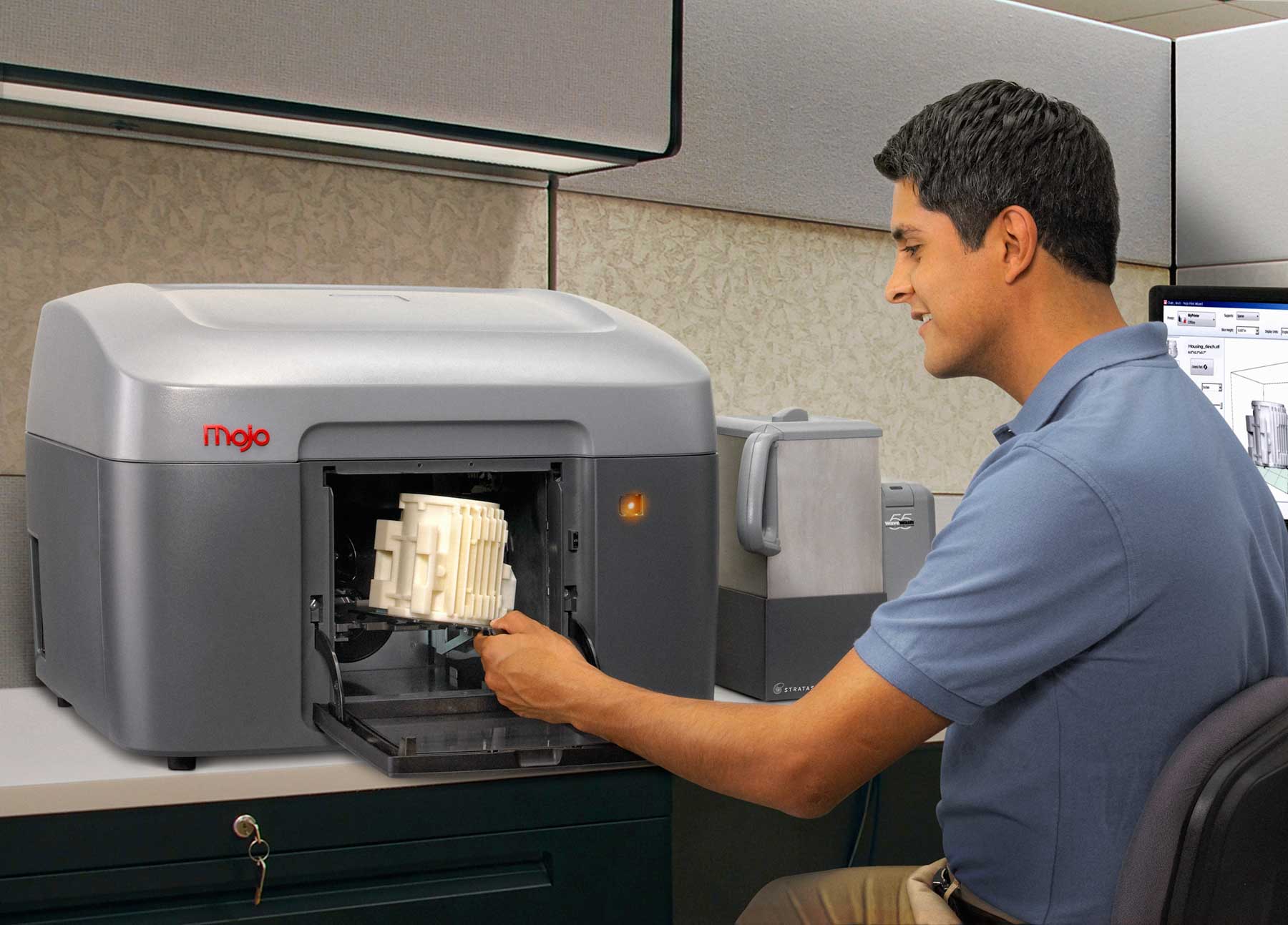 In this edition of the MatterHackers Minute, Mara tells you about Neal McKenzie, an Assistive Technology Specialist for the Visually Impaired Department at the Sonoma County Office of Education. Neal uses 3D printing to make lessons more accessible for K-12 students who are blind or low vision! You can learn more at the following links:
Learn more about Neal's story here:
https://www.matterhackers.com/articles/3d-printed-educational-models-for-the-visually-impaired?rcode=YTUBE
Watch the YouTube video here: https://youtu.be/ZKuEkGKZJrM
---
Website Update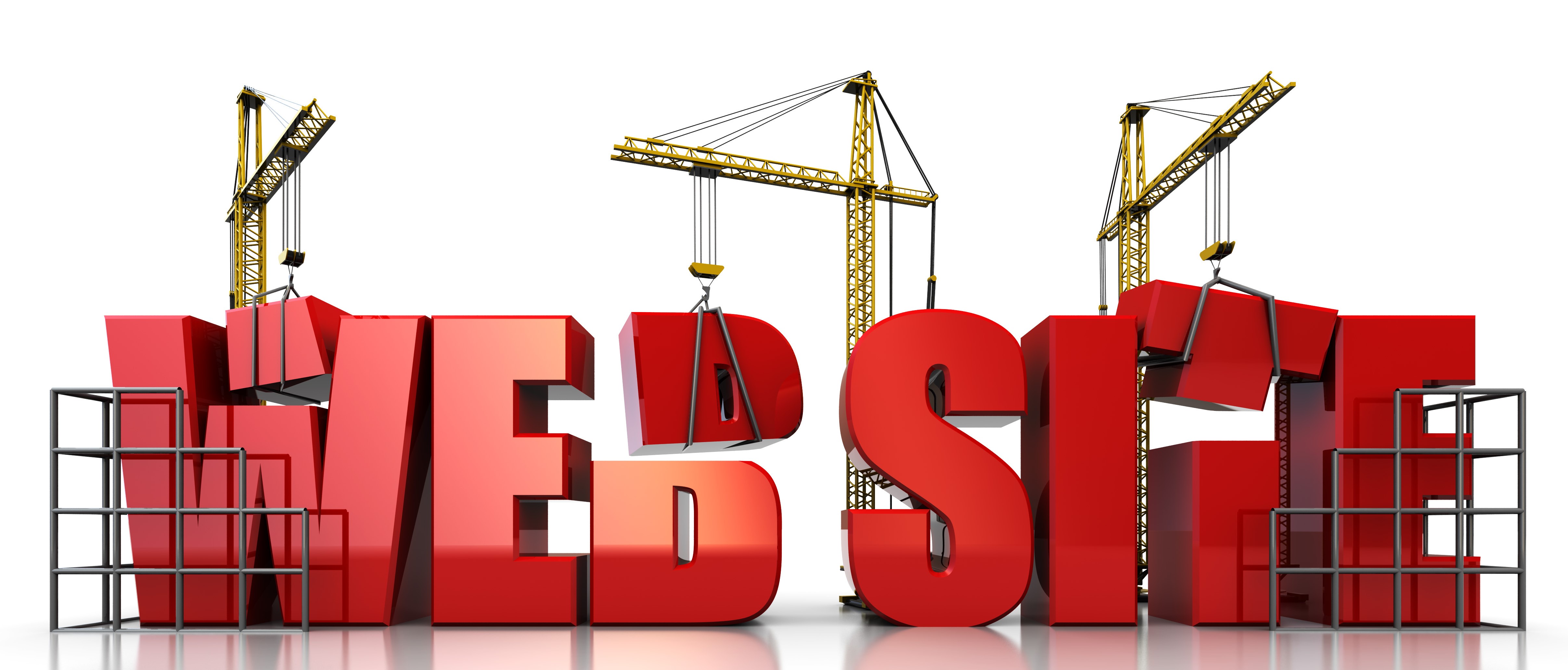 With all the changings happening on the Handiham.org website, it was time to add this section to the E-Letter. I will post all the new pages in the Members Only section here each week. You will still need to log-in to the website to access those pages, however, as the new site has a more secure Members Only section. Also, I will post updates to the website during the week, so check it out if you want to keep up on what is going on there.
A couple of things to note:
We have a new category specific RSS feed option that you can subscribe to on the website. You can pick the topics of your choice or subscribe to all of them.
We are limiting failed log-in attempts to prevent brute force attacks on the website. If you get locked out, the Handiham Program will be notified. If you need assistance, you can contact us at handiham@allina.com
---
Interview of the Week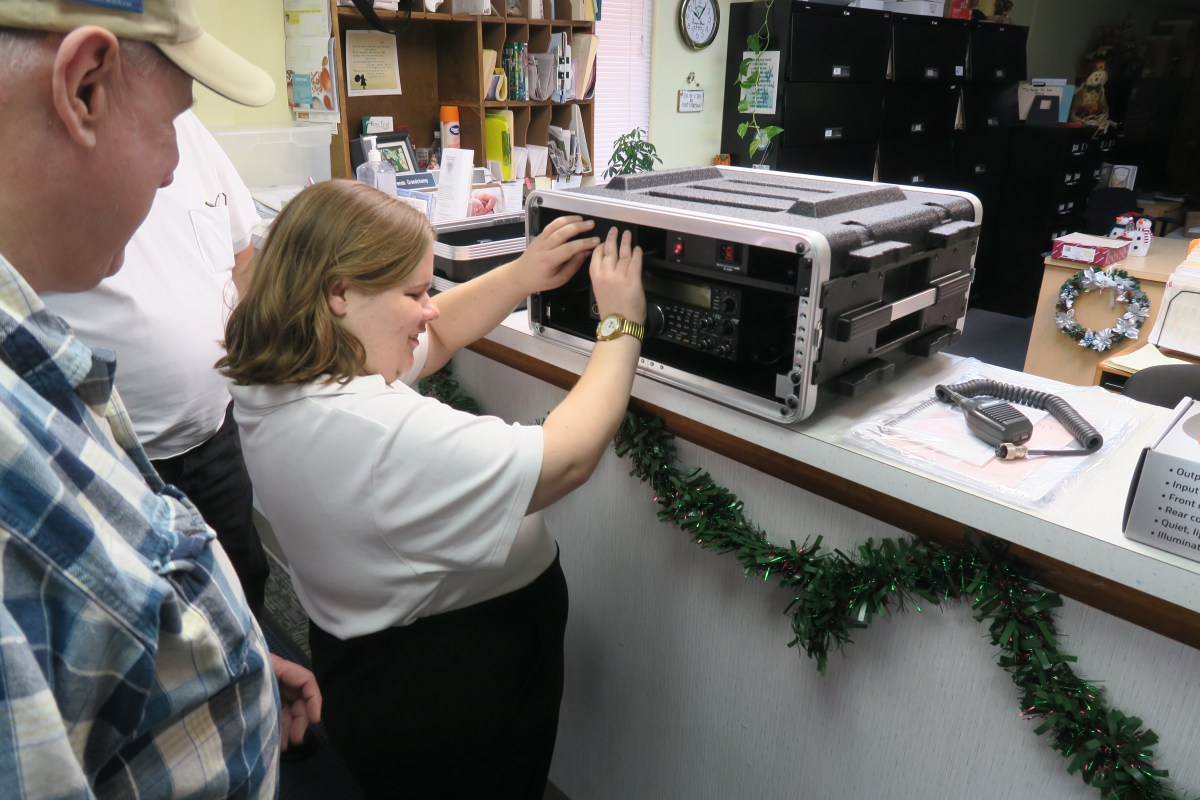 A couple weeks ago, Kelly Stanfield, W0YQG, did a Skype interview for us. She recently passed her General and Extra Class license exams and has been busy completing other emergency communications training classes. Her enthusiasm for the ham radio hobby is contagious, and I hope you enjoy the second part of her interview. While the interview airs in the podcast, I have included an edited transcription of the interview below.
KS: I decided that if Craig thought I could learn the material for the test, I would try again. The next step was to contact them to arrange the details of lodging in the Kansas City area for the class and getting Craig to and from the class. Where Craig lives, transportation options are limited. They had a little over a month to get everything figured out.
KS: In the meantime, Craig and I started getting together once a week. Craig told me he could not get me through all the material, but I already knew that. We just reviewed some of the main terms and scientific concepts so that I would be better prepared for the class. I used a notepad document and took a lot of notes! There were times that I had to tell him that he had lost me, and I did not even know where. Thankfully, he would just try again! He was very persistent!
KS: My friend took me to the train station, and I went up to Kansas City. On Saturday morning, the 7th of October, Craig and I met in person for the first time since the summer of 2004. It was so good to see him! I had been through a lot in life in the meantime, and it was so good to talk to him. It took a few minutes to get into our educational groove, but we figured it out. I would turn to him and say I did not get something, and he would say to wait until break. During the next break, we would have a mini class where I would catch up on anything I had missed.
KS: On Sunday morning, Craig informed me he wanted me to return in December to take the class for the Extra Class license. I told him I had not even passed the General Class exam yet! He would not tell me what he was planning, but I felt even more pressure to pass the exam. And I did! I got my General Class license that night.
KS: Next, we started working on the paperwork to get my Grandpa's call sign. I told my Uncle that I noticed he had not applied for it, and could I apply for it. Then we realized that Grandpa's call sign had never been cancelled. We got every document we thought the FCC might need, and by mid-November, I had it all in the mail to the FCC. That was just before Thanksgiving of 2017.
KS: Craig gave me an order not to study for the first week after the General Class exam. He does not usually give orders like that, so when he did, I knew he was serious. He did say I could download the lectures from the Handiham Program, however.
KS: So I would make a list of the topics that I was struggling with from the lectures. On Wednesdays, I would email him the list, and on Thursdays, we would meet on Skype to work on the list. Craig would give me all kinds of examples to explain the concepts, taking it out of the scientific language mode and putting in the context of things that I could understand.
KS: I was worried about finishing all that material before the class took place in the Kansas City area. There are a lot of lectures to go through for that license! When we got together in Kansas City, Craig focused on helping me keep up with what we were studying during each class period.
KS: I passed my Extra Class exam on December 3rd. We already knew that my Grandpa's call sign would be mine on December 8th. So, at that point, I was just waiting for both to show up in the FCC database. I heard an email come at 3:00am on that day and could not go back to sleep. That is how I found out my new call sign was now mine. I immediately sent an email to Craig. At 7:00am, my Uncle Joe also sent out a congratulations email to me and everyone involved in helping me reach my goals in amateur radio, showing that not only did I have my Extra Class license, but also my Grandpa's call sign.
KS: I thought everything was good, even though I knew it would be a while before I would be able to get on HF. On December 9th, I attended the Benton County ARES meeting. I got to share the news of my accomplishments that week, which was fun to do, even though I had a feeling that word had probably gotten around to most of the people there. What I did not know yet, was that the two people who had been on this journey with me in amateur radio who were still alive were there—Craig and Uncle Joe. I knew that something was up when they were there…
Editor's Note: We will hear the next part of Kelly's story next week. Stay tuned!
---
Ham Radio in the News
Amateur Radio Case Attracts Attention of FCC Commissioner
Michael O'Rielly, FCC Commissioner, has called for the Commission to abolish its Administrative Law Judge system, in part because of the case involving a California ham whose application for renewal was submitted in 2007. In 2015, he was given a Notice of Apparent Liability and Forfeiture in the amount of $25,000 for intentional interference. While the individual does not dispute making the transmissions, he claims that they are protected under the First Amendment and that the Administrative Law Judge is biased against him. O'Rielly notes that the Commission has often needed to reverse or change decisions made by the ALJ, causing him to question the appropriateness of this system. You can read more at the following link: http://www.arrl.org/news/amateur-radio-case-attracts-attention-of-fcc-commissioner
---
Equipment Connection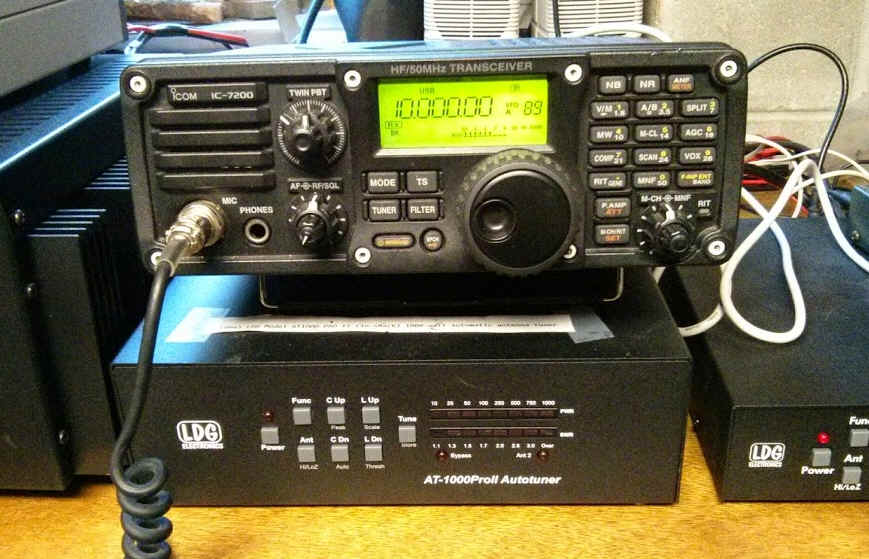 Equipment connections are happening, and the list is open! If you have a request for the Equipment Connection, contact me, leaving your name and phone number. I will call you to discuss your request. Please note that it may take several days for a return call due to all the other things going on in the Handiham Program. I have gotten behind on returning these calls because of priority issues, including the website and travel over the last two weeks. If you don't hear back from me after two weeks, you may contact me a second time. Additionally, if you have received any equipment from the Handiham Program during the last 12 months, you will automatically be placed at the bottom of the list so that others can also participate in the Equipment Connection.
Many thanks to the numerous people who have offered equipment for Handiham Members. If you have equipment that you would like to donate to a Handiham Program member, please email Lucinda at Lucinda.Moody@allina.com or call 1-612-775-2290.
---
Check into our Handiham nets… Everyone is welcome!
How to find the Handiham Net:
The Handiham EchoLink conference is 494492.  Connect via your iPhone, Android phone, PC, or on a connected simplex node or repeater system in your area.
The Handiham Net will be on the air daily. If there is no net control station on any scheduled net day, we will have a roundtable on the air get-together.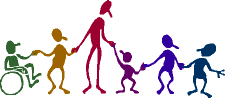 Our daily Echolink net continues to operate for anyone and everyone who wishes to participate at 11:00 hours CDT (Noon Eastern and 09:00 Pacific), as well as Wednesday evenings at 19:00 hours CDT (7 PM).  If you calculate GMT, the time difference is that GMT is five hours ahead of Minnesota time during the summer.
Doug, N6NFF, poses a trivia question in the first half of the Wednesday evening session, so check in early if you want to take a guess. The answer to the trivia question is generally given shortly after the half-hour mark. A big THANK YOU to all of our net control stations and to Michael, VE7KI, the Handiham Radio Club Net Manager.
---
Membership
You can pay your Handiham dues and certain other program fees on line. Simply follow the link to our secure payment site, then enter your information and submit the payment. 

Handiham annual membership dues are $12.00.  The lifetime membership rate is $120.00.
MEMBERSHIP DUES PAYMENT LINK
If you want to donate to the Handiham Program, please use our donation website.  The instructions are at the following link:
DONATION LINK
As always, while our other services require that you have a current Handiham Program membership, you do not have to be a member to receive the Handiham World E-Letter.
How to contact us
There are several ways to contact us.
Postal Mail:
Courage Kenny Handiham Program
3915 Golden Valley Road MR 78446
Golden Valley, MN 55422

E-Mail: handiham@allina.com

Preferred telephone: 1-612-775-2291
Toll-Free telephone: 1-866-HANDIHAM (1-866-426-3442)

Note: Mondays through Thursdays between 9:00 AM and 2:00 PM United States Central Time are the best times to contact us.

You may also call Handiham Program Coordinator Lucinda Moody, AB8WF, at: 612-775-2290.
73, and I hope to hear you on the air soon!
For Handiham World, this is Lucinda Moody, AB8WF
The weekly e-letter is a compilation of software tips, operating information, and Handiham Program news. It is published on Wednesdays, and is available to everyone free of charge. Please email handiham@allina.com  for changes of address, unsubscribes, etc. Include your old email address and your new address.