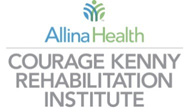 Courage Kenny Rehabilitation Institute Handiham World Weekly E-Letter for the week of Wednesday, May 23, 2018
This is a free weekly news & information update from the Courage Kenny Handiham Program, serving people with disabilities in Amateur Radio since 1967.
Our contact information is at the end.
Listen here:
https://handiham.org/audio/handiham23MAY2018.mp3
RSS feed for the audio podcast if you use other podcasting software:
http://feeds.feedBurner.com/handiham
Subscribe or change your subscription to the E-mail version here.
---
Welcome to Handiham World.
In this edition: 
A note from the coordinator

News in Assistive Technology

Learning Arduino

Website Update

Interview of the Week

Ham Radio In the News

Equipment Connection

Check into our nets!

…And more!
---
A note from the coordinator…
The 2018 Dayton Hamvention is over! The weather was normal for Hamvention with rain and cold then heat, humidity, and the threat of severe weather. It was great to meet with the many Handiham Program members who stopped by the booth. Jim Perry, KJ3P, even stopped by to visit! He is a Handiham celebrity whose voice is well-known because of all the reading he has done both for the Handiham Program and NLS Talking Book program. During a short period when I had to leave our booth due to threatening severe weather (our booth was in a tent), I was able to meet with Gordon West, a Kenwood technician, the ladies from the YLRL, and a representative of K2BSA. The trip was a great success, and I look forward to next year.
I have been staying busy working the bugs out of the new website. I always appreciate your feedback. If you notice something you like or something that just does not seem to work quite right, please keep me informed. The Handiham Program website is meant to be accessible and relevant to the amateur radio hobby and people with disabilities; but, to make that a reality, I need input from Handiham Program members.
I The office will be closed on Monday, May 28, for the remembrance of Memorial Day in the US. Nancy and I will be in the office during our usual hours for the remainder of the week.
Nancy has finished adding the hundreds of members into the new website. If you have a current Handiham Program membership and are unable to log in, please contact her for assistance. Remember, if you need to update anything like your contact information, call sign, license class, membership, or members only log-in information, you can email us at handiham@allina.com.
In the E-Letter this week, we have several links for getting started with Arduino, stories from the Dayton Hamvention, and information on adaptive gaming, along with the other articles usually found in Handiham World.
Do you have a story to share about assistive technology or ham radio related activities? Please send your articles and stories via email to Lucinda.Moody@allina.com or by calling me at 612-775-2290.
---
News in Assistive Technology
Xbox Adaptive Controller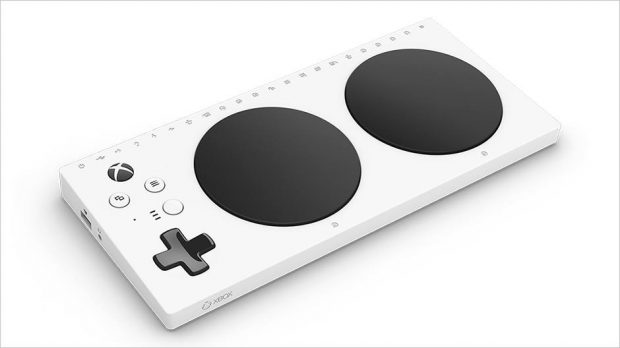 For people who find the standard gaming controller difficult or impossible to use, the Xbox Adaptive Controller is now making gaming more inclusive. Check out the following link and video for more information: https://news.microsoft.com/stories/xbox-adaptive-controller/
https://www.microsoft.com/en-us/videoplayer/embed/RE25Rw4?autoplay=false
---
Learning Arduino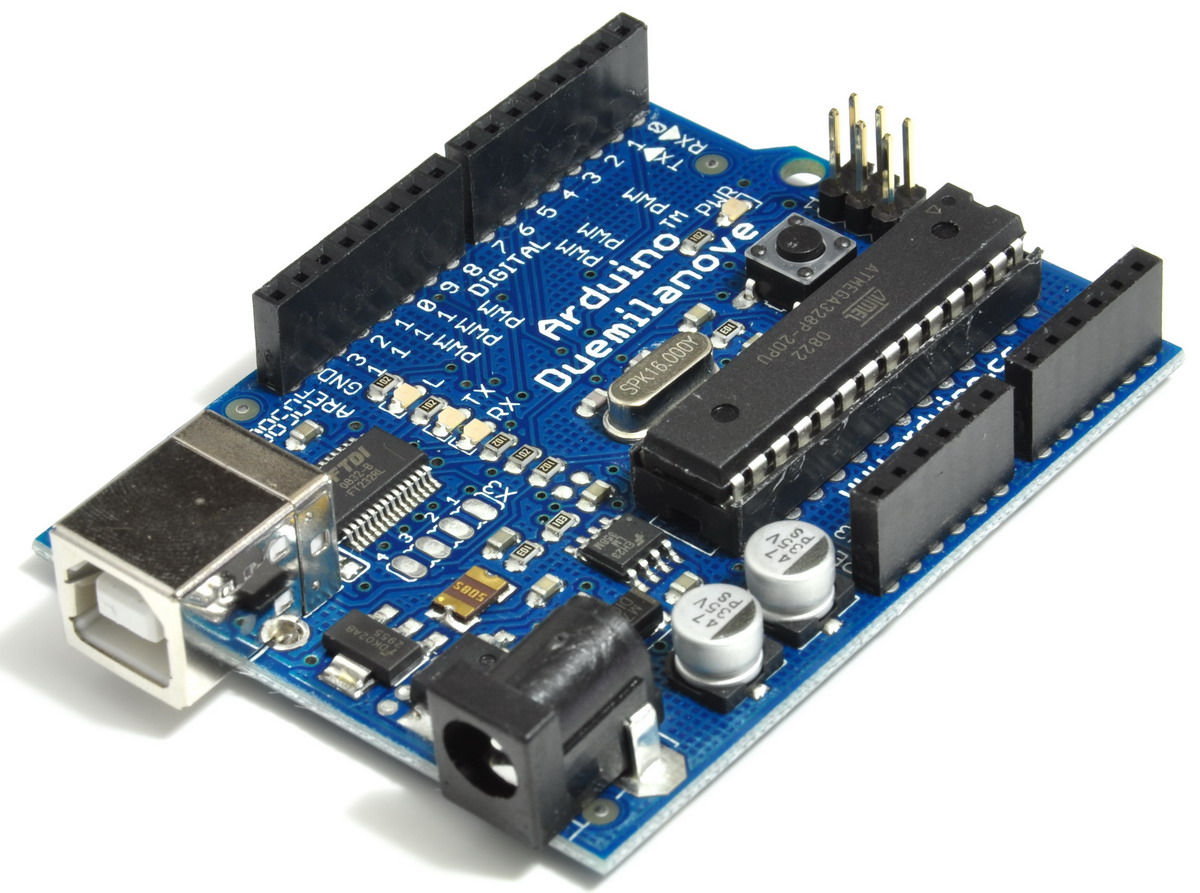 Here are some links to get started learning Arduino.
The Blind Arduino Blog: http://blarbl.blogspot.com
Ken Perry's Blind Electronics Blog: http://blindelectronics.com
The archives of the Smith-Kettlewell Technical File: http://www.ski.org/smith-kettlewell-technical-file
Elegoo EL-KIT-004 UNO Project Basic Starter Kit with Tutorial and UNO R3 for Arduino on Amazon:
https://www.amazon.com/gp/r.html?C=1ADAO1HGSFP37&M=urn:rtn:msg:201805181817023af2f93b9a654c50b2b76026e880p0na&R=1ZDL0M1RIHL9V&T=C&U=https%3A%2F%2Fwww.amazon.com%2FElegoo-EL-KIT-004-Project-Starter-Tutorial%2Fdp%2FB01DGD2GAO%2Fref%3Dcm_sw_em_r_awd_dzP_dIX.AbX78TKE6_im&H=YOILHV5HIJWMY4TYDBSC7BQTI7WA
Grove Starter Kit on Amazon:
https://www.amazon.com/gp/r.html?C=1ADAO1HGSFP37&M=urn:rtn:msg:2018051818285489a7b9613b824489b9339eb4d0e0p0na&R=1ZDL0M1RIHL9V&T=C&U=https%3A%2F%2Fwww.amazon.com%2FSeeedstudio-Grove-Arduino-Starter-Kit%2Fdp%2FB00NCF251C%2Fref%3Dcm_sw_em_r_awd_dz_sTX.AbRSSN3XP_im&H=OIKXAMMPD85ZKBL9ESUU1EJRADMA
Editor's note: Thanks to Ken, KB3LLA, for sharing these links.
---
Website Update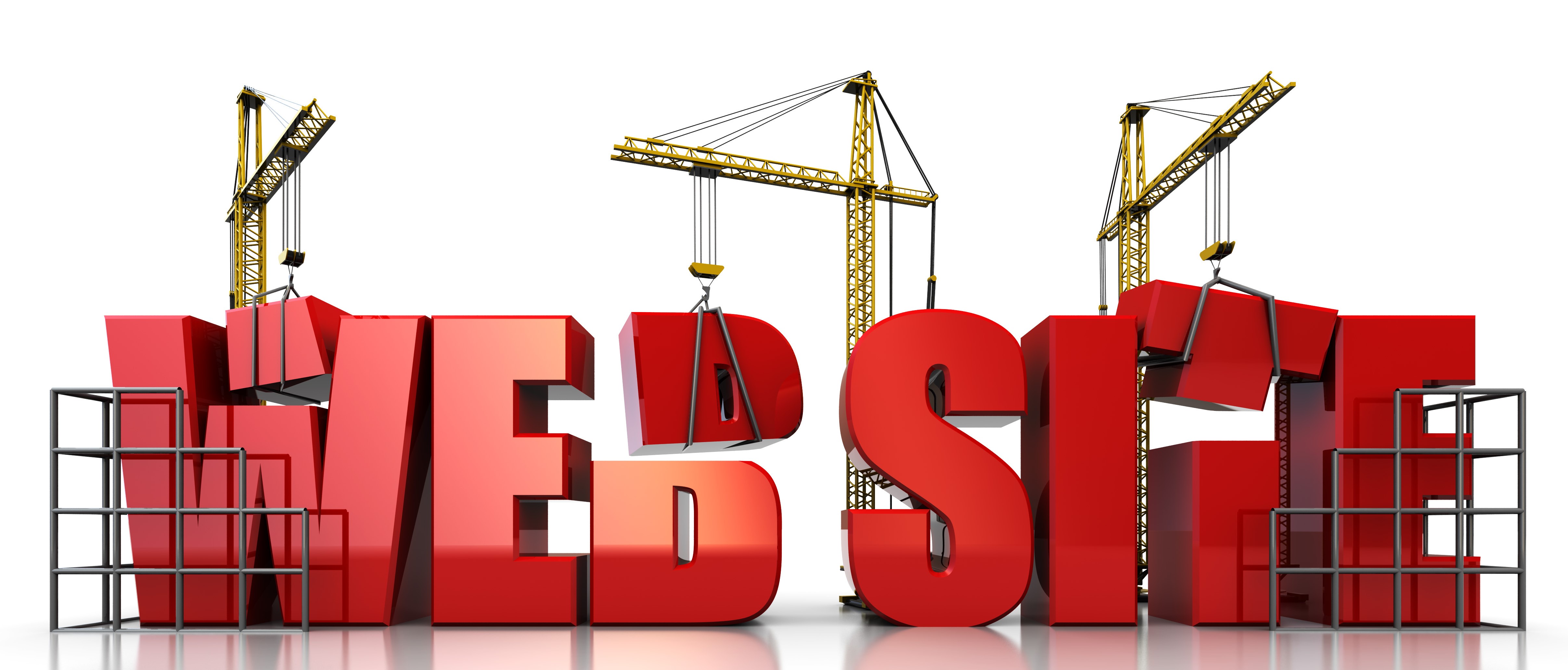 Here are the latest updates on the new Handiham.org website. Don't forget to monitor the site for updates throughout the week. When changes are made, I will post to the website. Also, you can subscribe to the category specific RSS feeds to keep up on the website activity.
I will be adding the General and Extra Class license material to the new site this week. Also, a cookie notification has been added to make the site compliant with the new GDPR requirements.
---
Interview of the Week
Due to Hamvention, there is no interview this week. Stay tuned for a new one next week!
---
Ham Radio in the News
Dayton Hamvention News Roundup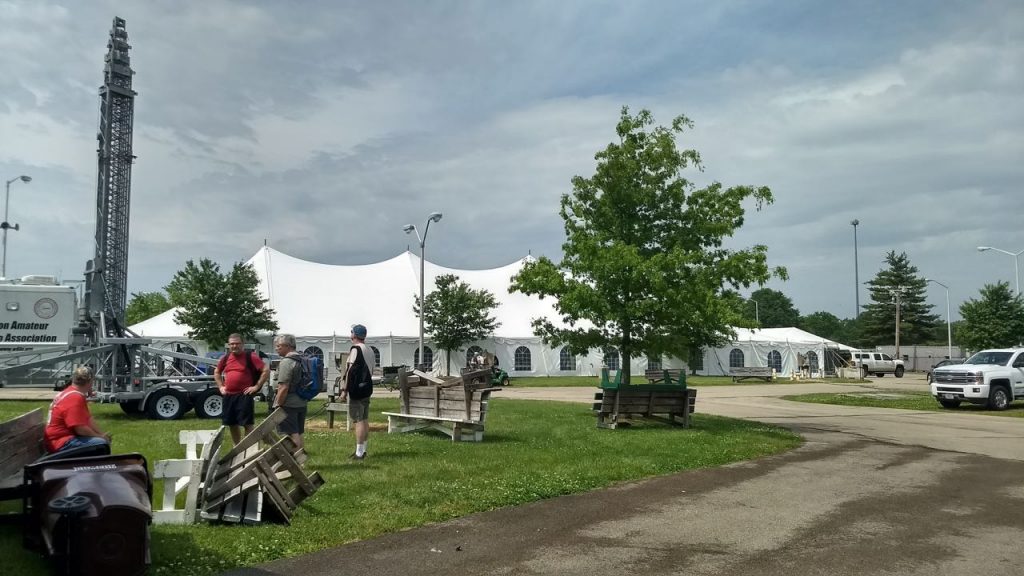 The ARRL posted news roundups for each of the days at Hamvention. They talked about various events such as the robotics contest, the signing of an updated Memorandum of Understanding between SATERN and the ARRL, and all the new products that manufacturers debuted at the event. If you were unable to attend Hamvention in person, check out these articles and the links to the podcasts where you can hear interviews and get a taste of all that took place in Xenia, OH.
http://www.arrl.org/news/hamvention-2018-sunday-roundup
http://www.arrl.org/news/hamvention-2018-saturday-roundup
http://www.arrl.org/news/hamvention-2018-friday-roundup
---
Equipment Connection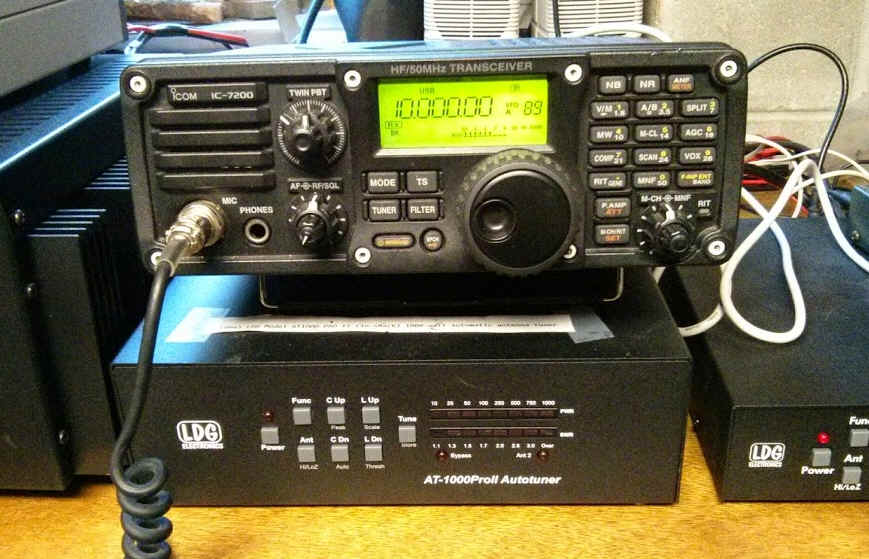 Equipment connections are happening, and the list is open! If you have a request for the Equipment Connection, contact me, leaving your name and phone number. I will call you to discuss your request. Please note that it may take several days for a return call due to all the other things going on in the Handiham Program. If you don't hear back from me after two weeks, you may contact me a second time. Additionally, if you have received any equipment from the Handiham Program during the last 12 months, you will automatically be placed at the bottom of the list so that others can also participate in the Equipment Connection.
Many thanks to the numerous people who have offered equipment for Handiham Members. If you have equipment that you would like to donate to a Handiham Program member, please email Lucinda at Lucinda.Moody@allina.com or call 1-612-775-2290.
---
Check into our Handiham nets… Everyone is welcome! 
How to find the Handiham Net:
The Handiham EchoLink conference is 494492.  Connect via your iPhone, Android phone, PC, or on a connected simplex node or repeater system in your area.
The Handiham Net will be on the air daily. If there is no net control station on any scheduled net day, we will have a roundtable on the air get-together.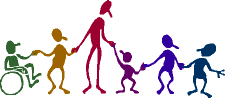 Our daily Echolink net continues to operate for anyone and everyone who wishes to participate at 11:00 hours CDT (Noon Eastern and 09:00 Pacific), as well as Wednesday evenings at 19:00 hours CDT (7 PM).  If you calculate GMT, the time difference is that GMT is five hours ahead of Minnesota time during the summer.
Doug, N6NFF, poses a trivia question in the first half of the Wednesday evening session, so check in early if you want to take a guess. The answer to the trivia question is generally given shortly after the half-hour mark. A big THANK YOU to all of our net control stations and to Michael, VE7KI, the Handiham Radio Club Net Manager.
---
Membership
You can pay your Handiham dues and certain other program fees on line. Simply follow the link to our secure payment site, then enter your information and submit the payment. 

Handiham annual membership dues are $12.00.  The lifetime membership rate is $120.00.
MEMBERSHIP DUES PAYMENT LINK
If you want to donate to the Handiham Program, please use our donation website.  The instructions are at the following link:
DONATION LINK
As always, while our other services require that you have a current Handiham Program membership, you do not have to be a member to receive the Handiham World E-Letter.
How to contact us
There are several ways to contact us.
Postal Mail:
Courage Kenny Handiham Program
3915 Golden Valley Road MR 78446
Golden Valley, MN 55422

E-Mail: handiham@allina.com

Preferred telephone: 1-612-775-2291
Toll-Free telephone: 1-866-HANDIHAM (1-866-426-3442)

Note: Mondays through Thursdays between 9:00 AM and 2:00 PM United States Central Time are the best times to contact us.

You may also call Handiham Program Coordinator Lucinda Moody, AB8WF, at: 612-775-2290.
73, and I hope to hear you on the air soon!
For Handiham World, this is Lucinda Moody, AB8WF
The weekly e-letter is a compilation of software tips, operating information, and Handiham Program news. It is published on Wednesdays, and is available to everyone free of charge. Please email handiham@allina.com  for changes of address, unsubscribes, etc. Include your old email address and your new address.