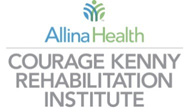 Courage Kenny Rehabilitation Institute Handiham World Weekly E-Letter for the week of Wednesday, June 6, 2018
This is a free weekly news & information update from the Courage Kenny Handiham Program, serving people with disabilities in Amateur Radio since 1967.
Our contact information is at the end.
Listen here:
https://handiham.org/audio/handiham06JUN2018.mp3
RSS feed for the audio podcast if you use other podcasting software:
http://feeds.feedBurner.com/handiham
Subscribe or change your subscription to the E-mail version here.
---
Welcome to Handiham World.
In this edition: 
A note from the coordinator
News in Assistive Technology
Help Needed
Website Update
Interview of the Week
Ham Radio In the News
Equipment Connection
Check into our nets!

…And more!
---
A note from the coordinator…
It is hard to believe that June is already here. The year is flying by! Hamfest season is in full swing, and, with Field Day just around the corner, this is a good time to check out your equipment and see if you are ready to operate on emergency power.
The work on the website continues with multiple pages being added daily. As always, I appreciate your feedback. If you notice something you like or something that just does not seem to work quite right, please keep me informed. Your input is critical to the success of the new site.
The current Technician Class question pool is only valid through June 30. If you are already studying for your Technician license, you should plan to take your test before the end of the month.
Nancy is enjoying some well-deserved vacation time over the remainder of this week. If you need anything, she will be back in the office on Monday, June 11, during her regular hours. Please be patient when she returns following her vacation as there will be a lot for her to catch up on that week. She will get back to you as soon as possible. Remember, if you need to update anything like your contact information, call sign, license class, membership, or members only log-in information, you can email us at handiham@allina.com.
In the E-Letter this week there is a link to information about a new project between Apple and the Hadley School, a new help needed section, and an archived shack interview, along with the other articles usually found in Handiham World. Don't forget to check out the request in the Equipment Connection, and feel free to put the word out if you know of someone who might have the needed item sitting around.
Do you have a story to share about assistive technology or ham radio related activities? Please send your articles and stories via email to Lucinda.Moody@allina.com or by calling me at 612-775-2290.
---
News in Assistive Technology
A nonprofit that has taught Braille for 98 years partners with Apple to teach coding to the blind
Hadley plans to develop a series of free videos teaching people who are blind to program in Swift, Apple's programming language, as part of their mission to make coding accessible to everyone. You can read more at the following link: http://www.chicagotribune.com/business/ct-biz-apple-coding-for-visually-impaired-20180515-story.html
Editor's Note: Thanks to Ken, KB3LLA, for submitting this article
---
Help Needed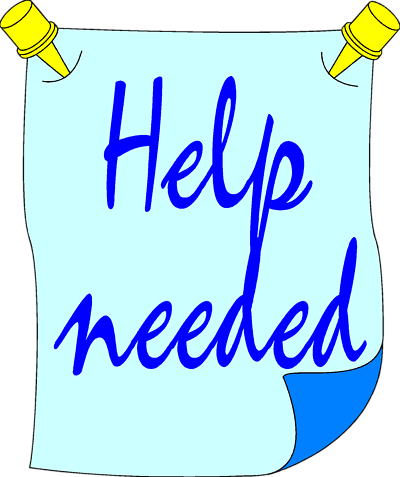 One of the things that kept me busy this year was a project with several senior computer engineering capstone students at the University of Minnesota. I asked them to work on making the WSJT-X program accessible for people using screen readers. I have their completed project, but I need some Handiham Program members who are blind and use JAWS to BETA test the program. If you are interested, please send me an email explaining why you are interested and describing your station and the equipment you would use to test the accessibility of WSJT-X with this program.
As I am working on the Manuals and Tutorials section of the new website, it has become painfully obvious that we need help updating our available resources. If you are blind and enjoy using your ham radio or assistive technology related devices, your assistance is especially needed. It would be a huge help to your fellow Handiham Members if you would record a tutorial or product review. These need to be recorded in Mp3 format, and the Handiham Program reserves the right to edit the recordings as needed before publishing in the Members Only section of the Handiham.org website. Please contact me at Lucinda.Moody@allina.com or 612-775-2290 if you have any questions.
---
Website Update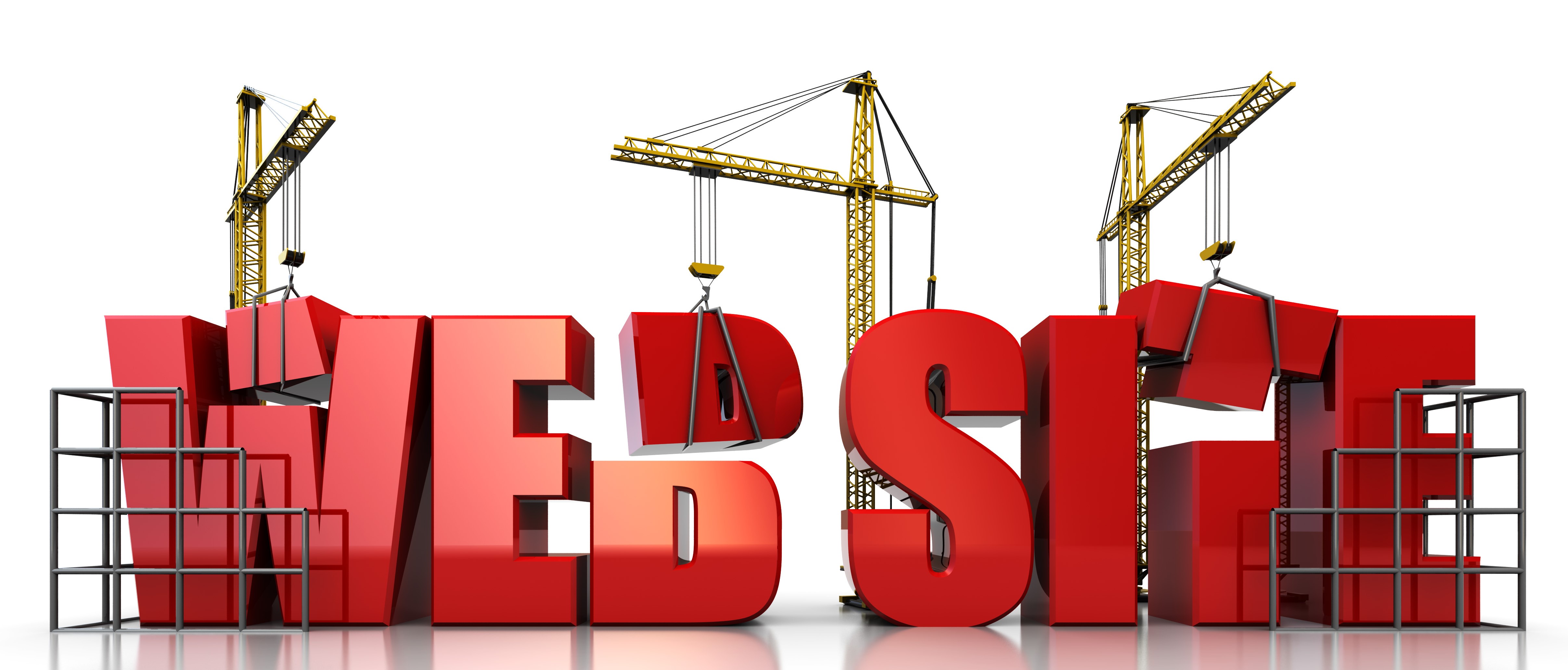 Here are the latest updates on the new Handiham.org website. Don't forget to monitor the site for updates throughout the week. When changes are made, I will post to the website. Also, you can subscribe to the category specific RSS feeds to keep up on the website activity.
This week, I will be finishing the Manuals and Tutorials section and starting on the Operating Skills section in the new website.
---
Interview of the Week
This week, we pulled an interview out of the Handiham Archives of Matt Arthur and his ham shack. The interview was done with Larry, WD0AKX. While the interview airs on the podcast, I have included an edited transcript below.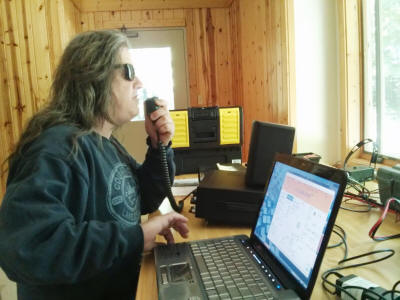 Larry: Here we are in the shack of Matt, KA0PQW, and we are playing around a little bit. We are going to let him tell you how he got started in his shack here. I will hand you the mic, Matt.
Matt: Good afternoon Larry and everybody. It's Valentine's Day, the 14th of February. We are in the KA0PQW ham shack, and there is a lot of equipment here. Mostly I have VHF and UHF stuff.
Matt: As far as the ham stuff on this side, there is a 6 meter setup consisting of a Kenwood TS-130 with a little transverter that makes up my main 6 meter outfit. Above that, is another Kenwood TS-130 with another Ten-Tec transverter on top with an amplifier next to it, allowing me to run 50 watts on 220 sideband. I am one of just a few in southern Minnesota who are on 220 sideband.
Matt: Next to that, on the same shelf, is a 220 FM rig that I use as a repeater monitor. Then I have a VHF and UHF wattmeter and amplifiers for 2, 432, and 6 meter sideband. Next to the 6 meter set-up is the TS-2000 that I use for HF, 2, and 432—both FM and sideband. I have antennas for 80, 40, 30, and a vertical for 20 through 10. There are also beams for 6, 2, 220, and 432.
Matt: I have some mics on the lower shelf and a couple of keyers—one for the six meter set-up and one for the rest of the rigs. The power supply that runs the whole shack is sitting next to that.
Matt: Now we are looking at the old 224.64 repeater. Larry and I were just looking at that, adding a 220 link on it. That is my 220 machine. Of course, I also have a junk pile next to that!
Matt: On the other side of the room, I have two computers. One is a Windows 98 box that I use for storage, and the other is the one I use to run all my music for my internet radio show. There is a keyboard, a microphone, and two mixers. One of the mixers does my radio show. And then I also run my audio through some of my rigs on the second one.
Matt: That beep you hear is the crystal calibrator that I use to tell where I am at on the six meter rig. It is too old to have a voice read-out. I use the crystal markers to know where I am at. You can hear the voice read-out from the TS-2000. The second mixer next to that is connected to the receive audio for the 6 meter, 222 set-up, and a receive line for the 2000. So this is kind of my ham shack and broadcast studio.
Larry: Why don't you tell us how you got started in ham radio?
Matt: I've always been interested in radio. I used to listen to AM, FM, and shortwave when I was a kid. In 1977, I got my first CB radio. I got to know a bunch of the guys and some of them were working to get their ham radio licenses.
Matt: In 1982, I got tired of the CB stuff and contacted the Handiham Program to get the materials needed to study for my first test. I passed the test the end of 1982 and got my license in 1983. I started running CW so I could get my speed up and pass my General test.
Larry: You are pretty fast, I understand.
Matt: I can run 30 words a minute, usually. I remember when I was going to take the General, I called up my Elmer. He gave me a code tape that was 13 words a minute, and I told him there had to be a mistake. It was too slow. I did not realize I was already way faster than that. So, I passed the General along with the Extra Class code test. I did not get around to taking the Advanced or Extra until 2006, however. They had already reduced the code speed required for the exam by then. I have always been active with something in the hobby over the years.
Larry: You have some other hobbies too.
Matt: Yes, I play guitar, sing, write songs, and also play with a little band—Matt Arthur and the Bratlanders. I just got back from a cross-country ski trip. I always seem to be up to something around here!
Larry: Thanks a lot for the quick shack interview today.
Matt: Glad to do it. Thanks for your help as well.
---
Ham Radio in the News
International Space Station SSTV Set to be Active June 6 – 7
Look for the ISS SSTV system to be active on 145.800 MHz FM on June 6 from 1230 to 1630 UTC and June 7 from 1150 to 1525 UTC. The SSTV images will be sent from the Kenwood TM-D710 located in the Russian ISS Service Module using the call sign RS0ISS. Check out the following article to learn more about the event: http://www.arrl.org/news/international-space-station-sstv-set-to-be-active-june-6-7
Check out AMSAT-UK for more information about tracking and decoding software at the following link: https://amsat-uk.org/beginners/iss-sstv/
---
Equipment Connection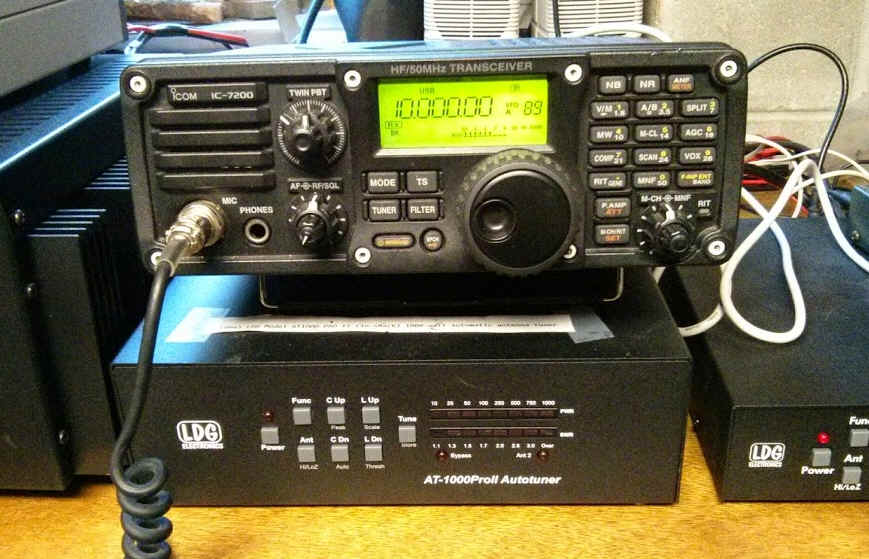 Equipment connections are happening, and the list is open! If you have a request for the Equipment Connection, contact me, leaving your name and phone number. I will call you to discuss your request. Please note that it may take several days for a return call due to all the other things going on in the Handiham Program. If you don't hear back from me after two weeks, you may contact me a second time. Additionally, if you have received any equipment from the Handiham Program during the last 12 months, you will automatically be placed at the bottom of the list so that others can also participate in the Equipment Connection. As a reminder, there is some fine print that you will need to be aware of when these connections take place.
Courage Kenny Rehabilitation Institute, part of Allina Health ("CKRI"), provides a way to connect Handiham members in need of radio equipment with people who want to donate used equipment; however, CKRI makes no warranty whatsoever regarding the equipment. No warranties, promises, and/or representations of any kind, express or implied, are given as to the equipment.
CKRI shall not be liable for any loss or damage of whatever nature (direct, indirect, consequential, or other) whether arising in contract or tort or otherwise, which may arise as a result of your use of contact information (or failure to use) contact information provided by CKRI. CKRI only provides contact information upon request where an individual has used ham radio equipment to share that matches a request and both individuals have agreed to the exchange of contact information. The outcome of the contact between the individuals is not with the control of CKRI, and we cannot take responsibility for any aspect of the communications or transactions. The provision of contact information is not to be taken as an endorsement or representation of any kind by CKRI.
One of our Handiham Members is looking for a Kenwood VS-2 voice chip. If you have one of these available, and would be willing to exchange contact information, please let me know.
Many thanks to the numerous people who have offered equipment for Handiham Members. If you have equipment that you would like to donate to a Handiham Program member, please email Lucinda at Lucinda.Moody@allina.com or call 1-612-775-2290.
---
Check into our Handiham nets… Everyone is welcome! 
How to find the Handiham Net:
The Handiham EchoLink conference is 494492.  Connect via your iPhone, Android phone, PC, or on a connected simplex node or repeater system in your area.
The Handiham Net will be on the air daily. If there is no net control station on any scheduled net day, we will have a roundtable on the air get-together.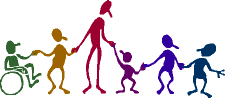 Our daily Echolink net continues to operate for anyone and everyone who wishes to participate at 11:00 hours CDT (Noon Eastern and 09:00 Pacific), as well as Wednesday evenings at 19:00 hours CDT (7 PM).  If you calculate GMT, the time difference is that GMT is five hours ahead of Minnesota time during the summer.
Doug, N6NFF, poses a trivia question in the first half of the Wednesday evening session, so check in early if you want to take a guess. The answer to the trivia question is generally given shortly after the half-hour mark. A big THANK YOU to all of our net control stations and to Michael, VE7KI, the Handiham Radio Club Net Manager.
---
Membership
You can pay your Handiham dues and certain other program fees on line. Simply follow the link to our secure payment site, then enter your information and submit the payment. 

Handiham annual membership dues are $12.00.  The lifetime membership rate is $120.00.
MEMBERSHIP DUES PAYMENT LINK
If you want to donate to the Handiham Program, please use our donation website.  The instructions are at the following link:
DONATION LINK
As always, while our other services require that you have a current Handiham Program membership, you do not have to be a member to receive the Handiham World E-Letter.
How to contact us
There are several ways to contact us.
Postal Mail:
Courage Kenny Handiham Program
3915 Golden Valley Road MR 78446
Golden Valley, MN 55422

E-Mail: handiham@allina.com

Preferred telephone: 1-612-775-2291
Toll-Free telephone: 1-866-HANDIHAM (1-866-426-3442)

Note: Mondays through Thursdays between 9:00 AM and 2:00 PM United States Central Time are the best times to contact us.

You may also call Handiham Program Coordinator Lucinda Moody, AB8WF, at: 612-775-2290.
73, and I hope to hear you on the air soon!
For Handiham World, this is Lucinda Moody, AB8WF
The weekly e-letter is a compilation of software tips, operating information, and Handiham Program news. It is published on Wednesdays, and is available to everyone free of charge. Please email handiham@allina.com  for changes of address, unsubscribes, etc. Include your old email address and your new address.