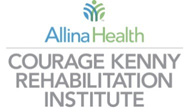 Courage Kenny Rehabilitation Institute Handiham World Weekly E-Letter for the week of Wednesday, June 13, 2018
This is a free weekly news & information update from the Courage Kenny Handiham Program, serving people with disabilities in Amateur Radio since 1967.
Our contact information is at the end.
Listen here:
https://handiham.org/audio/handiham13JUN2018.mp3
Get this podcast in iTunes:


RSS feed for the audio podcast if you use other podcasting software:
http://feeds.feedBurner.com/handiham
Subscribe or change your subscription to the E-mail version here.
---
Welcome to Handiham World.
In this edition: 
A note from the coordinator
News in Assistive Technology
Help Needed
Website Update
Interview of the Week
Ham Radio In the News
Equipment Connection
Check into our nets!
…And more!
---
A note from the coordinator…
Change is an inevitable part of life, and it seems like the Handiham Program has been experiencing a lot of change recently. Today, it is time to announce yet another change in the Program. Nancy Meydell, our faithful secretary and all around expert, is retiring. While we will miss her, she has earned her retirement after serving the Program for over twenty years. If you would like to send Nancy a note to thank her for her years of service, you can reach her in care of the Handiham Program via email or postal mail using the contact information at the end of this E-Letter.
Nancy has spent the last week training her replacement, Pemdy Aasland, and I hope you will join me in welcoming her to the Program. Nancy has done an excellent job of preparing for this transition over the last several months to make it as smooth as possible for Pemdy.
Nancy's last day of work is Thursday, June 14. Pemdy will be assuming her usual schedule in the Handiham Program office.  Please be patient during this transition.  Remember, if you need to update anything like your contact information, call sign, license class, membership, or members only log-in information, you can email us at handiham@allina.com.
I would like to say a big thank you to all of the people who have volunteered to beta test the new WSJT-X program that the University of Minnesota students worked on during this past semester. Announcements regarding the outcome of that testing will be posted in future E-Letters.
The current Technician Class question pool is only valid through June 30. If you are already studying for your Technician license, you should plan to take your test before the end of the month.   Otherwise, you will want to start studying with the new question pool.  Jim Perry is recording the new pool at this time.  I will put an announcement in the E-Letter and on the website when it is ready.
In the E-Letter this week there is a link to some information from a Handiham member about the effect of a Windows 10 update, a story about ham radio to the rescue, and a very special final interview with our own Nancy Meydell. Of course, you can find the regular articles you see here each week as well.  Don't forget to check out the request in the Equipment Connection, and feel free to put the word out if you know of someone who might have the needed item sitting around.
Do you have a story to share about assistive technology or ham radio related activities? Please send your articles and stories via email to Lucinda.Moody@allina.com or by calling me at 612-775-2290.
---
News in Assistive Technology
Unexpected Windows 10 Update Effect
I took the Windows 10 1803 update manually on May 11th. I soon discovered NVDA and Narrator weren't reading names of files and folders on my computer. On Monday the 14th I called Microsoft's Disability Answer Desk, and over the past couple weeks we've done a number of things, including doing a Windows repair and a Windows reset. Unfortunately, the problem kept coming back.

At one point it appeared the problem was with duplicate audio drivers. Dealing with that didn't resolve things. Today, May 29th, I think we finally got to the root of the problem. The issue was a program conflict with Macrium Reflect, which my son installed to schedule backups to an external hard drive.

We have no idea what changed, since we had Macrium on our main computer for several weeks before the 1803 rollover, and there was no problem. I guess it's just one of those quirky things that happens in our wonderful world of technology. Said tech is great when it works, but boy when it doesn't…

Microsoft elevated this to Level 3, and I was fortunate enough to work with the same tech the last several days. She was very good. In fact, all of the Microsoft techs I spoke to were gracious, courteous and patient. Providing such a service for those of us with blindness or other disabilities is one thing Microsoft has gotten right.

Now, I've got to get back to putting lost programs back into my computer. Fingers crossed.

John, KC0HSB
Editor's Note: Thanks to John for letting us know about this issue.
---
Help Needed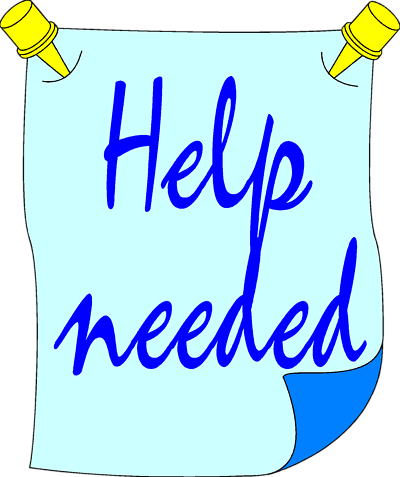 The Handiham Program is in need of more readers. While we need some regular readers, we also need some with a background in teaching in STEM related fields, especially if you have also worked with students requiring accommodations. This volunteer position requires you to use your own equipment to record, however, we will provide the reading materials. If you or someone you know is sighted and would like to try reading material for the members only section, please contact me for more information on how to submit a demo recording.
As I worked on the Manuals and Tutorials section of the new website, it became painfully obvious that we need help updating our available resources. If you are blind and enjoy using your ham radio or assistive technology related devices, your assistance is especially needed. It would be a huge help to your fellow Handiham Members if you would record a tutorial or product review. These need to be recorded in Mp3 format, and the Handiham Program reserves the right to edit the recordings as needed before publishing in the Members Only section of the Handiham.org website. Please contact me at Lucinda.Moody@allina.com or 612-775-2290 if you have any questions.
---
Website Update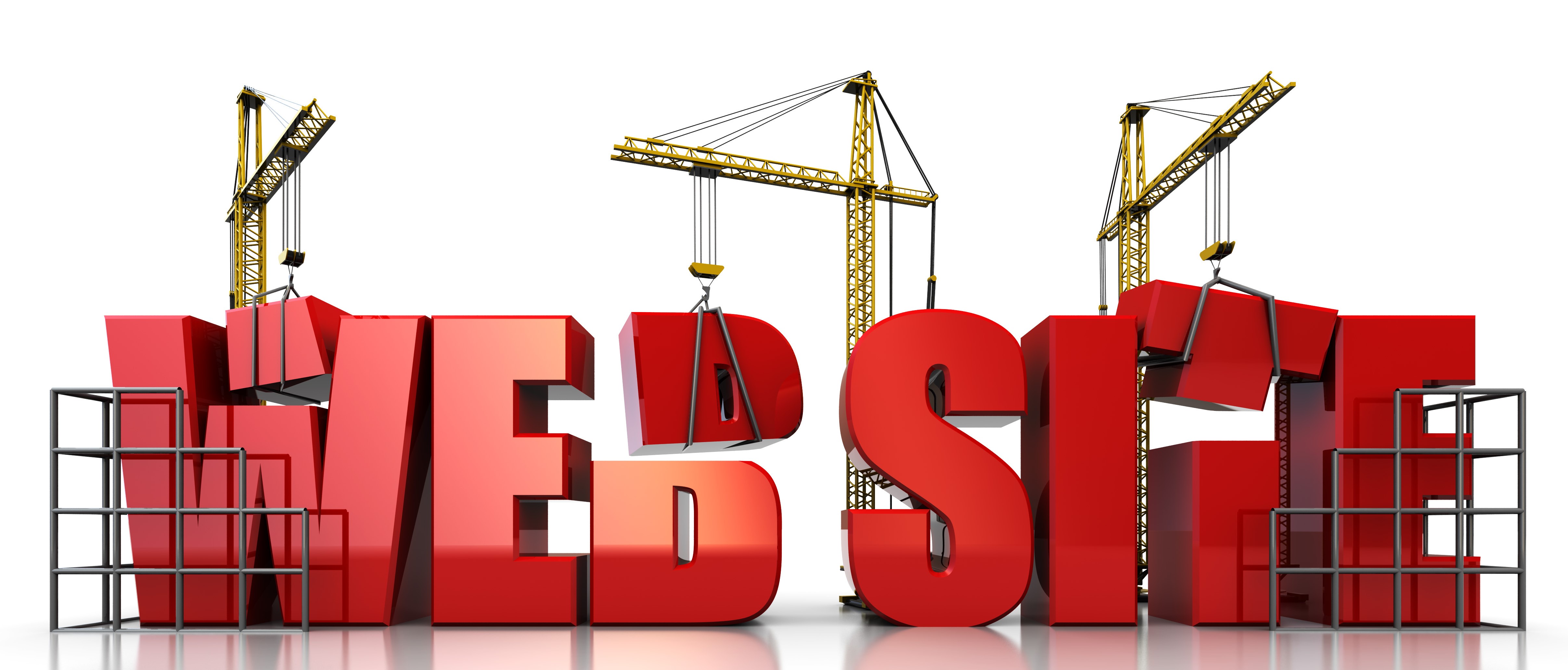 Here are the latest updates on the new Handiham.org website. Don't forget to monitor the site for updates throughout the week. When changes are made, I will post to the website. Also, you can subscribe to the category specific RSS feeds to keep up on the website activity.
This week, I will continue working on the Operating Skills section in the new website. Also, it appears that some web browsers still require you to click on the Courage Kenny Handiham Program link after you login. I will be doing some more testing and research on this issue. Stay tuned for more details!
---
Interview of the Week
Nancy Meydell has worked with the Handiham Program for more than twenty years. While we are sad to see her leave, we can all agree that she has earned her retirement. Thankfully, Nancy agreed to sit down for a final interview as an opportunity to share some of her experiences over the past two decades and to say goodbye to the many Program members she has come to know during her time here.
LM: Tell us about how you came to the Handiham Program. How did you find out about the position, and what made you want to work here?

NM: After working in corporate America for many years our family reached a point where I could work part-time. I wanted to work for an organization where I could make a positive difference in people's lives. Courage Center had an excellent reputation for doing just that, so when I saw a newspaper ad for this position I knew I had to apply. I did not know much about amateur radio but felt my administrative skills would make me an asset to the program.

LM: Did you have any idea when you started that you would stay in the job for so long? What made you want to stay?

NM: When I started I thought I would probably stay for about 5 years, then move on to something else. I found the job to be very rewarding in many ways, and the flexible hours worked well for my family. So I just stayed on.

LM: While you have been with the Handiham Program, a lot has changed. Tell us about some of the changes you have observed.

NM: When I started, all of our study materials were on 2 track and 4 track audio cassette tapes. Eventually we started using CDs, then finally moved to a website with online digital audio. The digital audio provided a much higher quality of audio and no more broken tapes! We also started with most of our communication with members and prospective members being printed letters and forms sent through the mail. Our newsletters were printed and mailed out 4 times per year. Handihams was the first program within Courage Center to start using email and the first to have a website. Now most of our communications are via email and the newsletter goes out every week. The use of the website and email has allowed us to deliver program services quickly and at a much lower cost for our members. When I started we charged $12 a year for membership, and today we still charge only $12 a year for membership.

LM: What was the Handiham office like twenty years ago compared to now?

NM: Twenty years ago we had a rather large office space with a room for duplicating tapes and working on equipment, a dedicated amateur radio station with a large antenna up on the roof of the building, and space for a staff of four people and volunteers to work. We also had a separate workshop for checking out and repairing donated equipment with room to store those donations until they were shipped out to members. Today, Lucinda and I share a nice sized office space, but we don't have all those extras we had back then.

LM: Do you have any good stories to share from your days of working with Jerry, N0VOE?

NM: Jerry was always great to work with. I admired his wisdom and can-do attitude. I have used some of his wisdom and life story as an example to my own sons. Jerry once told me that if someone told him he could not do something because he was blind, well that just made him more determined to prove them wrong. He was always very encouraging to our members working on that first license and was a good example of how you can accomplish almost anything if you just set your mind to it.

LM: What are a few of your favorite memories from over the years?

NM: I have met a lot of really wonderful people over the years who have given me some new perspectives on life and an appreciation for the blessings in my life. Whenever I was starting to feel down about things that were not going well with the program, I would have someone call me up and tell me how much they appreciated the work we were doing to help them accomplish their amateur radio goals. That was always the fuel I needed to try a little harder to make this a great program for our members. At some of the Radio Camp sessions I was able to actually meet some of our members and volunteers in person and put a face with a voice and name. Speaking of volunteers, I have always been humbled by the hard work and gift of their time that so many of them have given. I truly appreciate all they have done for our members. We have also had many generous donors whose gifts of money and equipment have kept the program running all these years. Without them we would not still be here today.

LM: What are your hopes for the future of the Handiham Program and its members?

NM: I hope to see the program continue to grow and thrive under your leadership. The way technology is moving forward so quickly, who knows what might be possible ten years from now? As the program is now part of the Assistive Technology department, I think Handihams should be able to keep our members up to date on new technologies that could make their lives easier and better.

LM: On behalf of all the Handiham Program members, thank you so much for your faithful service over the past twenty years. Without you, this program would not be here or be what it is today. Do you have any final words you would like to share?

NM: I just want to thank everyone for giving me the opportunity to work with you and learn from you over the years. I hope everyone will welcome my replacement, Pemdy Aasland, as she begins her career with the Handiham Program. I think she will do a great job and has much to offer the program in the coming years.

LM: Thank you!
---
Ham Radio in the News
Sailor Grateful for Maritime Mobile Service Network Assistance

Timothy Henning, KE7WMZ, credits the Maritime Mobile Service Network for handling his call for help on the 14.300 MHz net. He developed a severe vision problem in one eye and was looking for medical advice. Net control station, Harry Williams, W0LS, responded and relayed information to the Coast Guard who, in turn, contacted the on-duty flight surgeon. He was advised to seek immediate medical help at the nearest port of call. He had a detached retina and required surgery. Tim is incredibly grateful to those who were there to respond when he was in need. You can read more at the following link: http://www.arrl.org/news/sailor-grateful-for-maritime-mobile-service-network-assistance
---
Equipment Connection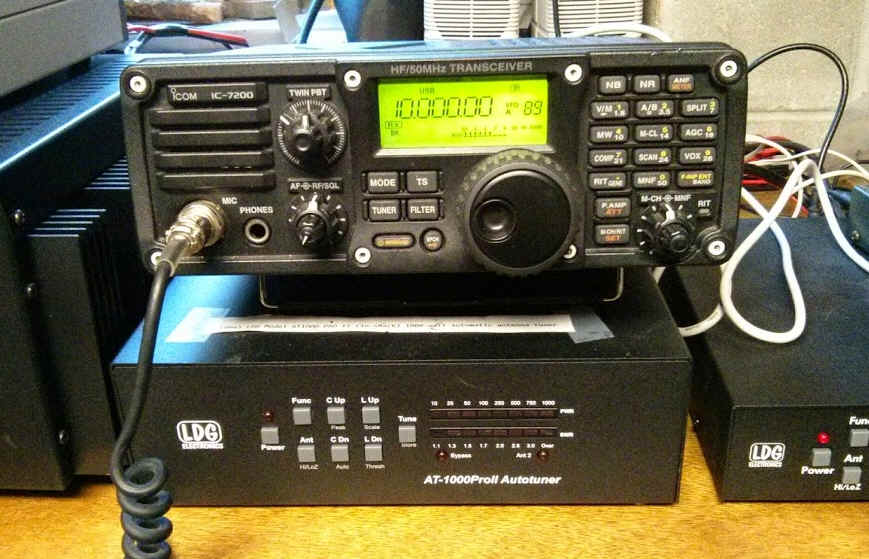 Equipment connections are happening, and the list is open! If you have a request for the Equipment Connection, contact me, leaving your name and phone number. I will call you to discuss your request. Please note that it may take several days for a return call due to all the other things going on in the Handiham Program. If you don't hear back from me after two weeks, you may contact me a second time. Additionally, if you have received any equipment from the Handiham Program during the last 12 months, you will automatically be placed at the bottom of the list so that others can also participate in the Equipment Connection.
One of our Handiham Members is looking for a Kenwood VS-2 voice chip. If you have one of these available, and would be willing to exchange contact information, please let me know.
Many thanks to the numerous people who have offered equipment for Handiham Members. If you have equipment that you would like to donate to a Handiham Program member, please email Lucinda at Lucinda.Moody@allina.com or call 1-612-775-2290.
---
Check into our Handiham nets… Everyone is welcome! 
How to find the Handiham Net:
The Handiham EchoLink conference is 494492.  Connect via your iPhone, Android phone, PC, or on a connected simplex node or repeater system in your area.
The Handiham Net will be on the air daily. If there is no net control station on any scheduled net day, we will have a roundtable on the air get-together.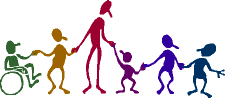 Our daily Echolink net continues to operate for anyone and everyone who wishes to participate at 11:00 hours CDT (Noon Eastern and 09:00 Pacific), as well as Wednesday evenings at 19:00 hours CDT (7 PM).  If you calculate GMT, the time difference is that GMT is five hours ahead of Minnesota time during the summer.
Doug, N6NFF, poses a trivia question in the first half of the Wednesday evening session, so check in early if you want to take a guess. The answer to the trivia question is generally given shortly after the half-hour mark. A big THANK YOU to all of our net control stations and to Michael, VE7KI, the Handiham Radio Club Net Manager.
---
Membership
You can pay your Handiham dues and certain other program fees on line. Simply follow the link to our secure payment site, then enter your information and submit the payment. 

Handiham annual membership dues are $12.00.  The lifetime membership rate is $120.00.
MEMBERSHIP DUES PAYMENT LINK
If you want to donate to the Handiham Program, please use our donation website.  The instructions are at the following link:
DONATION LINK
As always, while our other services require that you have a current Handiham Program membership, you do not have to be a member to receive the Handiham World E-Letter.
How to contact us
There are several ways to contact us.
Postal Mail:
Courage Kenny Handiham Program
3915 Golden Valley Road MR 78446
Golden Valley, MN 55422

E-Mail: handiham@allina.com

Preferred telephone: 1-612-775-2291
Toll-Free telephone: 1-866-HANDIHAM (1-866-426-3442)
Note: Mondays through Thursdays between 9:00 AM and 2:00 PM United States Central Time are the best times to contact us.
You may also call Handiham Program Coordinator Lucinda Moody, AB8WF, at: 612-775-2290.
73, and I hope to hear you on the air soon!
For Handiham World, this is Lucinda Moody, AB8WF
The weekly e-letter is a compilation of software tips, operating information, and Handiham Program news. It is published on Wednesdays, and is available to everyone free of charge. Please email handiham@allina.com  for changes of address, unsubscribes, etc. Include your old email address and your new address.