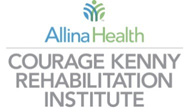 Courage Kenny Rehabilitation Institute Handiham World Weekly E-Letter for the week of Wednesday, June 20, 2018
This is a free weekly news & information update from the Courage Kenny Handiham Program, serving people with disabilities in Amateur Radio since 1967.
Our contact information is at the end.
Listen here:
https://handiham.org/audio/handiham20JUN2018.mp3
Get this podcast in iTunes:


RSS feed for the audio podcast if you use other podcasting software:
http://feeds.feedBurner.com/handiham
Subscribe or change your subscription to the E-mail version here.
---
Welcome to Handiham World.
In this edition:
A note from the coordinator
News in Assistive Technology
Help Needed
Website Update
Interview of the Week
Ham Radio In the News
Equipment Connection
Check into our nets!
…And more!
---
A note from the coordinator…
Field Day is just around the corner. Are you ready? Hopefully you have your location or locations picked out, have checked out your equipment, and are getting ready to enjoy the food and fellowship that go along with Field Day operations. The Handiham Program wishes everyone a fun and safe event this weekend.
Nancy Meydell is enjoying her first week of retirement! If you would like to send Nancy a note to thank her for her years of service, you can reach her in care of the Handiham Program via email or postal mail using the contact information at the end of this E-Letter.
I want to say a big thank you to those who have already volunteered to make tutorials for the Members Only portion of the website. Your help is greatly appreciated!
Pemdy is getting acclimated in the office here at the Handiham Program. She is extra busy catching up on the backlog of work from Nancy's vacation and the training that took place last week. Please be patient during this transition. Remember, if you need to update anything like your contact information, call sign, license class, membership, or members only log-in information, you can email us at handiham@allina.com.
This is your last few days to test with the current Technician Class question pool. If you are already studying for your Technician license, you should plan to take your test before June 30. Otherwise, you will want to start studying with the new question pool. Jim Perry is recording the new pool at this time. I will put an announcement in the E-Letter and on the website when it is ready.
In the E-Letter this week there is some interesting information about using Google keyboard for Morse code, an article about the numerous governmental proclamations in advance of Field Day, and a very special first interview with Pemdy Aasland. Of course, you can find the regular articles you see here each week as well. Don't forget to check out the requests listed in the Equipment Connection, and feel free to put the word out if you know of someone who might have the needed items sitting around.
Do you have a story to share about assistive technology or ham radio related activities? Please send your articles and stories via email to Lucinda.Moody@allina.com or by calling me at 612-775-2290.
---
News in Assistive Technology
Morse Code on Gboard

You can enter text with Morse code on your Android device using Gboard, the Google Keyboard, if you have Android 5.0 or higher. You can read more about how to set it up at the following article: https://support.google.com/accessibility/android/answer/9011881
You can watch a video about a woman who uses this as a way to generate speech at the following link: https://youtu.be/Oc_QMQ4QHcw
---
Help Needed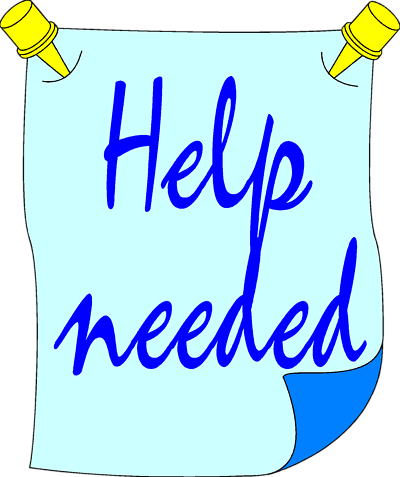 The Handiham Program is still in need of more readers. While we need some regular readers, we also need some with a background in teaching in STEM related fields, especially if you have also worked with students requiring accommodations. This volunteer position requires you to use your own equipment to record, however, we will provide the reading materials. If you or someone you know is sighted and would like to try reading material for the members only section, please contact me for more information on how to submit a demo recording.
As I worked on the Manuals and Tutorials section of the new website, it became painfully obvious that we still need more help updating our available resources. If you are blind and enjoy using your ham radio or assistive technology related devices, your assistance is especially needed. It would be a big help to your fellow Handiham Members if you would record a tutorial or product review. These need to be recorded in Mp3 format, and the Handiham Program reserves the right to edit the recordings as needed before publishing in the Members Only section of the Handiham.org website. Please contact me at Lucinda.Moody@allina.com or 612-775-2290 if you have any questions.
---
Website Update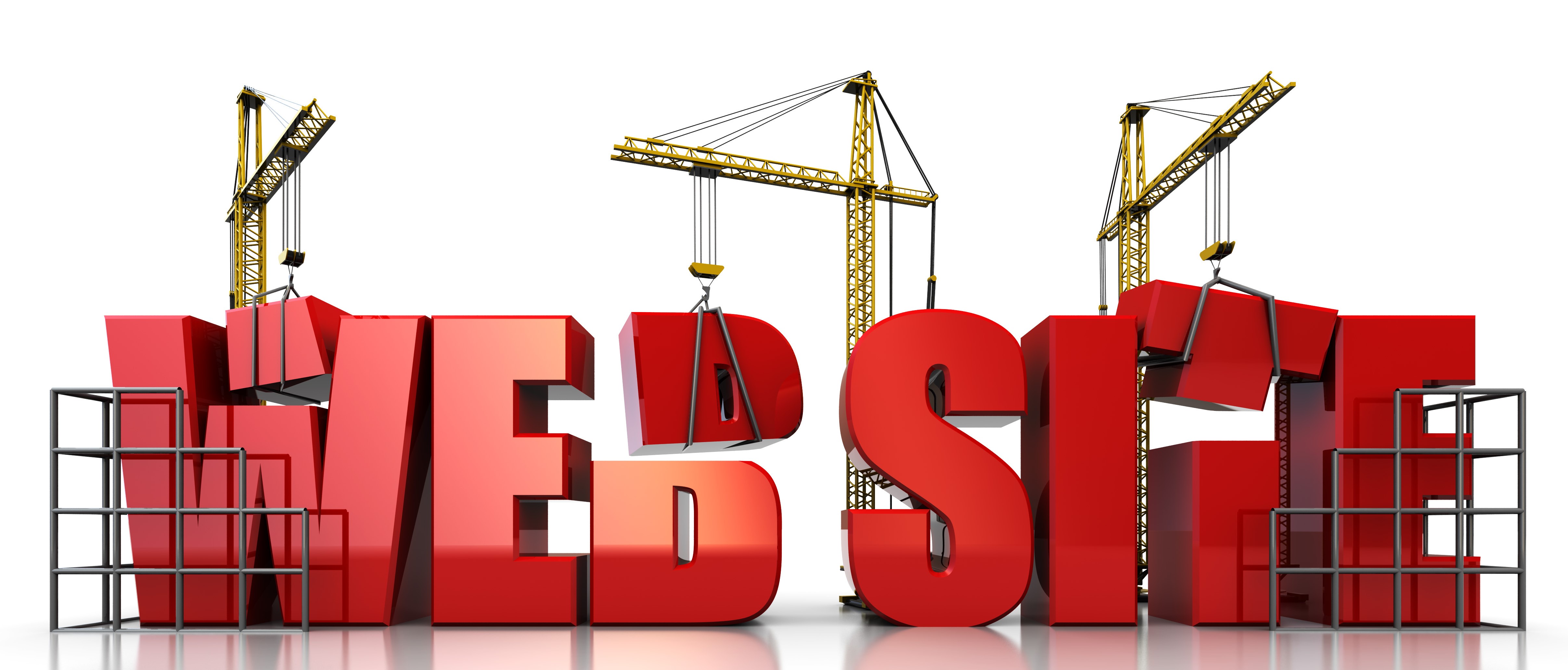 Here are the latest updates on the new Handiham.org website. Don't forget to monitor the site for updates throughout the week. When changes are made, I will post to the website. Also, you can subscribe to the category specific RSS feeds to keep up on the website activity.
This week, I will continue working on the Operating Skills section in the new website. We have a lot of audio material in that section, so check it out when you get a chance. Also, some web browsers still require you to click on the Courage Kenny Handiham Program link after you login before the site will grant you access to the Members Only section. I will be doing some more testing and research on this issue. Stay tuned for more details!
---
Interview of the Week
It is my pleasure to welcome Pemdy Aasland to the Handiham Program. Nancy and I both felt that she was the best candidate for the job, and we hope you make her feel welcome here. Pemdy agreed to sit down for an interview to help everyone get to know her better.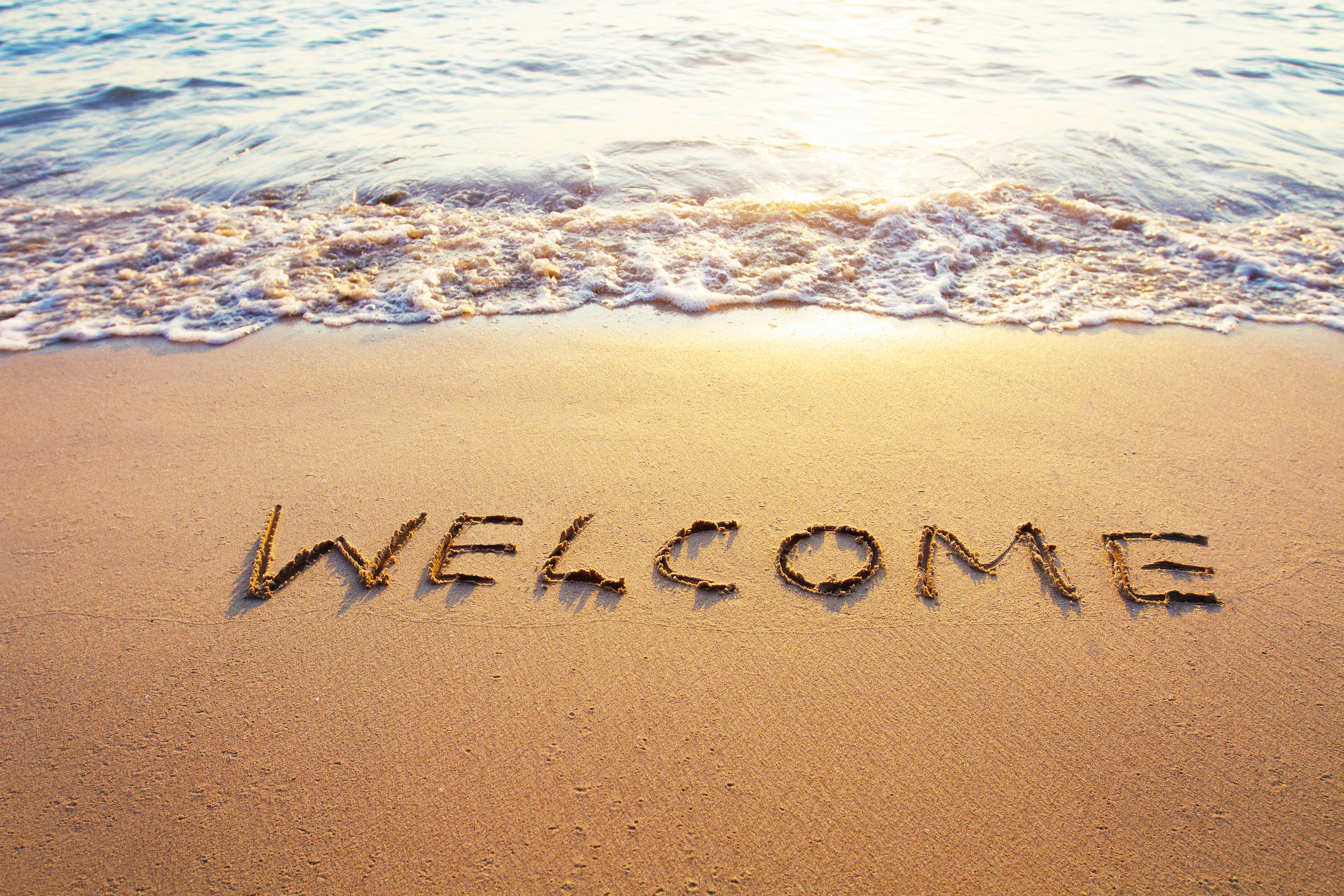 LM: Welcome, Pemdy. Why don't you start by sharing a little about yourself and your background?

PA: I was raised in Minneapolis and currently live in a suburb of Minneapolis. I have worked in administrative support roles within medical organizations for the past 15 years. The majority of that time was spent with Park Nicollet Health Services, but most recently I was with North Memorial Health.

LM: How did you hear about the opening here at the Handiham Program?

PA: I found the posting for this position on the Allina website while looking for a new career challenge.

LM: What made you want to apply for and accept the position here?

PA: I was looking for a position and employer that I could be proud to work for! As soon as I met Lucinda and Nancy I knew I wanted this position!

LM: What do you like to do outside of work?

PA: I love to spend time with family and friends, write, and craft. My husband of 14 years and I are cat parents to 6 year old orange tabby Diego. He has a ton of personality (and cattitude) jammed into his little 8 pound body! Justin and I raise Monarch butterflies in the summer. We currently have 30 caterpillars at home in various stages of development. This is the fourth year we've raised Monarchs. We hope to raise at least 100 this season! Most of all, I enjoy spending time on the backyard patio, enjoying our extensive flower gardens with my husband and Diego.

LM: I know you have not had a lot of time to check things out here at the Handiham Program, but what do you think so far?

PA: I am really impressed with the program! I had no idea that something like this existed and I am so excited to learn more and get to know the members of the program!

LM: Is there anything else you would like Handiham Members to know about you?

PA: I would like to thank everyone in advance for having patience with me while I learn this position. I know that I have big shoes to fill following Nancy! While I'm sure I will not do things exactly the same as Nancy did, please know that I'm dedicated to doing my best for the program and each of the members I come in contact with. I look forward to building my own rapport with the members!

LM: I am looking forward to working with you. Thanks so much for taking the time to do this interview. Are there any final thoughts you have to share?

PA: I'm sure many of the members are wondering about my unusual name. My Dad came up with the idea of putting their initials together to create a name for me: P & E are from my mother's first and middle name, M & D are from my father's first and middle name, and the Y is from their last name. It was the 70's… need I say more? While I didn't like my name as a child, I love it as an adult. I feel that its odd and unique quality fits me!

LM: Thank you so much.
---
Ham Radio in the News
Amateur Radio Honored in Advance of Field Day 2018 on June 23 – 24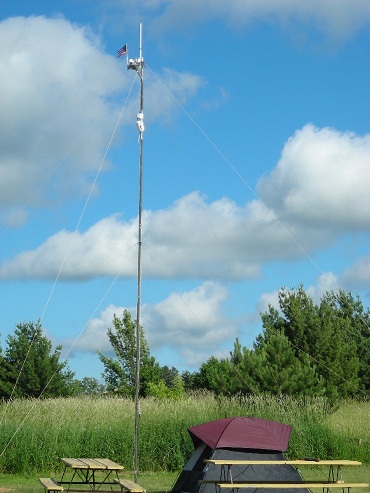 Every year as we approach the ARRL Field Day, many governments honor amateur radio through various proclamations. You can find a partial list on the ARRL website of those declarations. Some 1400 clubs in the United States and Canada have announced their intent to participate in the event this weekend. You can read more at the following link: http://www.arrl.org/news/amateur-radio-honored-in-advance-of-field-day-2018-on-june-23-24
---
Equipment Connection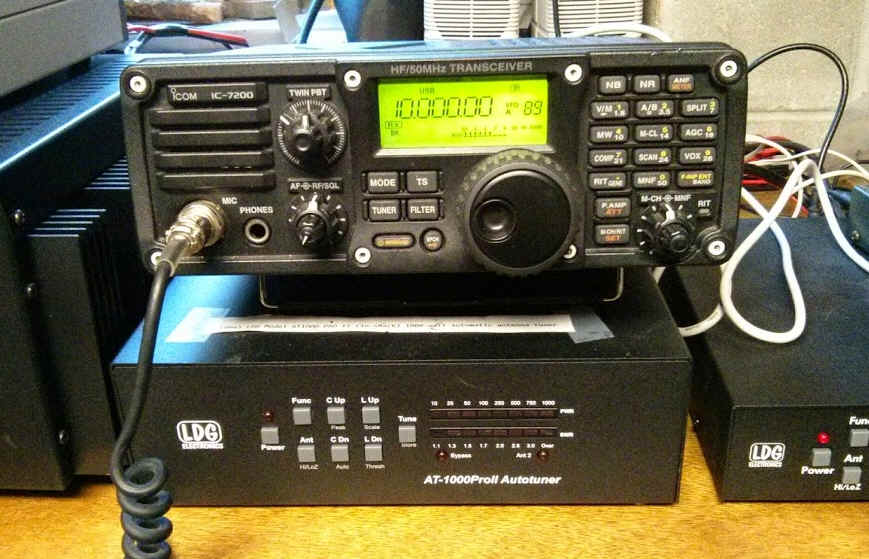 Equipment connections are happening, and the list is open! If you have a request for the Equipment Connection, contact me, leaving your name and phone number. I will call you to discuss your request. Please note that it may take several days for a return call due to all the other things going on in the Handiham Program. If you don't hear back from me after two weeks, you may contact me a second time. Additionally, if you have received any equipment from the Handiham Program during the last 12 months, you will automatically be placed at the bottom of the list so that others can also participate in the Equipment Connection.
We have a request for a UPS system and a high quality coax switch. If you have either of these items sitting around and would be willing to exchange contact information, please let me know.
Many thanks to the numerous people who have offered equipment for Handiham Members. If you have equipment that you would like to donate to a Handiham Program member, please email Lucinda at Lucinda.Moody@allina.com or call 1-612-775-2290.
---
Check into our Handiham nets… Everyone is welcome!
How to find the Handiham Net:
The Handiham EchoLink conference is 494492. Connect via your iPhone, Android phone, PC, or on a connected simplex node or repeater system in your area.
The Handiham Net will be on the air daily. If there is no net control station on any scheduled net day, we will have a roundtable on the air get-together.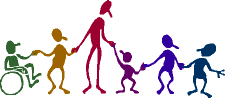 Our daily Echolink net continues to operate for anyone and everyone who wishes to participate at 11:00 hours CDT (Noon Eastern and 09:00 Pacific), as well as Wednesday evenings at 19:00 hours CDT (7 PM). If you calculate GMT, the time difference is that GMT is five hours ahead of Minnesota time during the summer.
Doug, N6NFF, poses a trivia question in the first half of the Wednesday evening session, so check in early if you want to take a guess. The answer to the trivia question is generally given shortly after the half-hour mark. A big THANK YOU to all of our net control stations and to Michael, VE7KI, the Handiham Radio Club Net Manager.
---
Membership
You can pay your Handiham dues and certain other program fees on line. Simply follow the link to our secure payment site, then enter your information and submit the payment.

Handiham annual membership dues are $12.00. The lifetime membership rate is $120.00.
MEMBERSHIP DUES PAYMENT LINK
If you want to donate to the Handiham Program, please use our donation website. The instructions are at the following link:
DONATION LINK
As always, while our other services require that you have a current Handiham Program membership, you do not have to be a member to receive the Handiham World E-Letter.
How to contact us
There are several ways to contact us.
Postal Mail:
Courage Kenny Handiham Program
3915 Golden Valley Road MR 78446
Golden Valley, MN 55422
E-Mail: handiham@allina.com
Preferred telephone: 1-612-775-2291
Toll-Free telephone: 1-866-HANDIHAM (1-866-426-3442)
Note: Mondays through Thursdays between 9:00 AM and 2:00 PM United States Central Time are the best times to contact us.
You may also call Handiham Program Coordinator Lucinda Moody, AB8WF, at: 612-775-2290.
73, and I hope to hear you on the air soon!
For Handiham World, this is Lucinda Moody, AB8WF
The weekly e-letter is a compilation of assistive technology, operating information, and Handiham Program news. It is published on Wednesdays, and is available to everyone free of charge. Please email handiham@allina.com for changes of address, unsubscribes, etc. Include your old email address and your new address.