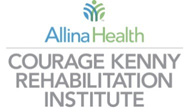 Courage Kenny Rehabilitation Institute Handiham World Weekly E-Letter for the week of Wednesday, June 27, 2018
This is a free weekly news & information update from the Courage Kenny Handiham Program, serving people with disabilities in Amateur Radio since 1967.
Our contact information is at the end.
Listen here:
https://handiham.org/audio/handiham27JUN2018.mp3
Get this podcast in iTunes:


RSS feed for the audio podcast if you use other podcasting software:
http://feeds.feedBurner.com/handiham
Subscribe or change your subscription to the E-mail version here.
---
Welcome to Handiham World.
In this edition:
A note from the coordinator
News in Assistive Technology
Help Needed
Website Update
Interview of the Week
Ham Radio In the News
Equipment Connection
Check into our nets!
…And more!
---
A note from the coordinator…
It has been a year already since I took the position of Handiham Program Coordinator. The year has gone by so quickly, and a lot has happened with the Program during that time. We are planning our first Amateur Radio and Assistive Technology Retreat for this fall. We are updating our website to a better content management system with improved security to prevent a website outage like occurred in April. We have seen a lot of growth in the Program, with many new members, more life members, consistent renewals, and new volunteers. We have also rolled out the new Equipment Connection and are once again able to provide equipment to members who are unable to purchase their own. We have also seen a change in staff as Nancy left us, retiring after twenty years of faithful service. While we were sad to say goodbye to her, we are thrilled with arrival of Pemdy, our new secretary. Over the next year, there will be more changes as the Handiham Program gradually evolves in step with the available technology to best serve our members. No matter what change take place, you can rest in the knowledge that our purpose remains strong in providing amateur radio and assistive technology resources to our members.
Pemdy is staying busy in the office here at the Handiham Program. Please be patient during this time of transition as she learns the intricacies of the Program. Remember, if you need to update anything like your contact information, call sign, license class, membership, or members only log-in information, you can email us at handiham@allina.com.
The new Technician Class question pool is now available on the web site. You can still test with the old pool through Saturday, June 30. Many thanks to Jim Perry, KJ3P, who recorded with new 2018 question pool. I will leave the old question pool on the website until July 1.
In the E-Letter this week there is an article about a haptic communications project, an article about the big special event station starting this Sunday, and a very rare interview with Jerry Kloss, N0VOE. Of course, you can find the regular articles you see here each week as well. Don't forget to check out the requests listed in the Equipment Connection, and feel free to put the word out if you know of someone who might have the needed items sitting around.
Do you have a story to share about assistive technology or ham radio related activities? Please send your articles and stories via email to Lucinda.Moody@allina.com or by calling me at 612-775-2290.
---
News in Assistive Technology
Purdue Phoneme Project Creates New Haptic Communications Future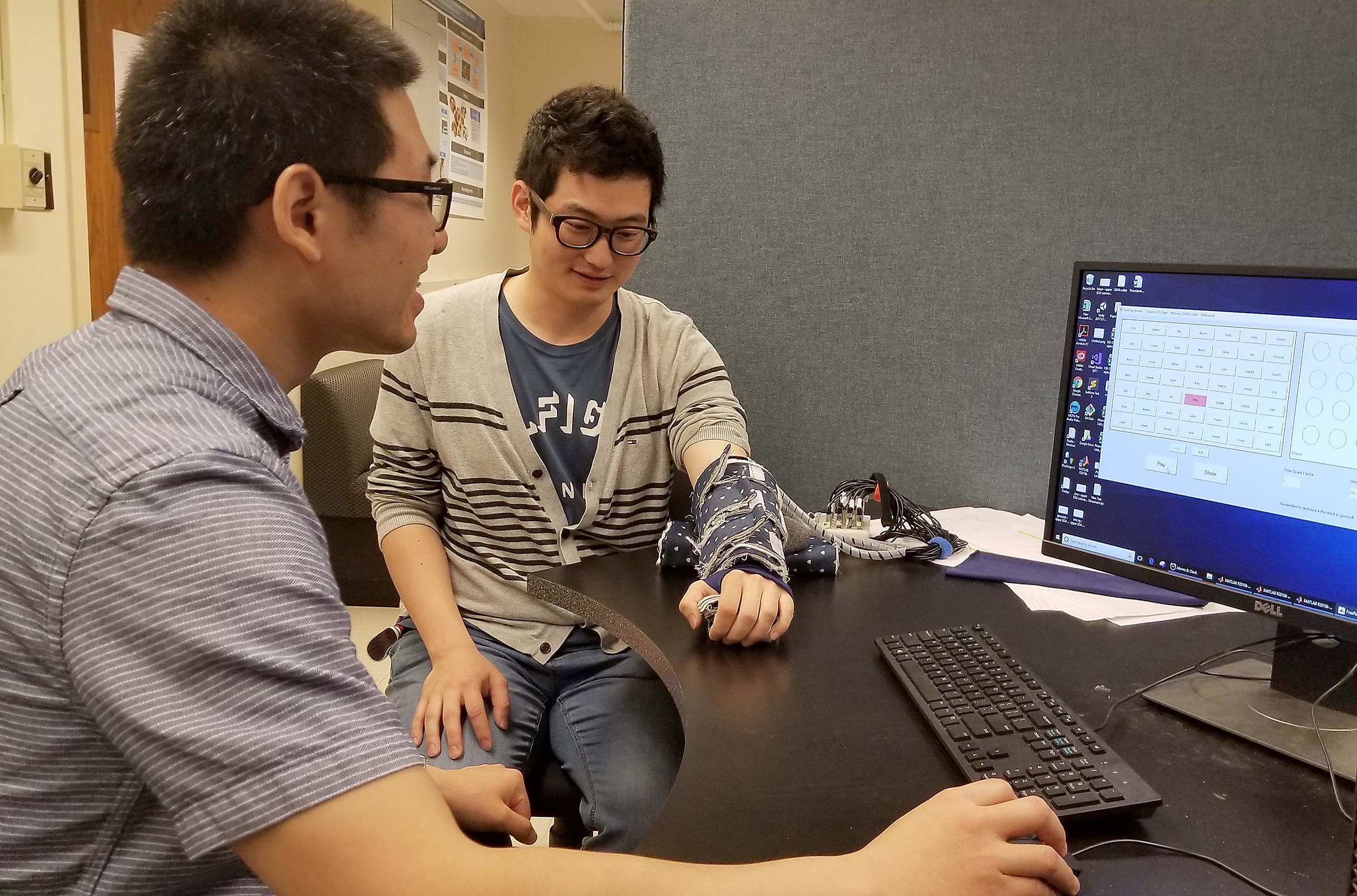 Facebook is working with researchers at Purdue University to develop a way to read messages through the sense of touch. The message is communicated through your skin, benefitting people are hearing or visually impaired in addition to the general public. You can read more about it in the following article: https://www.purdue.edu/newsroom/releases/2018/Q2/purdue-phoneme-project-creates-new-haptic-communications-future.html
---
Help Needed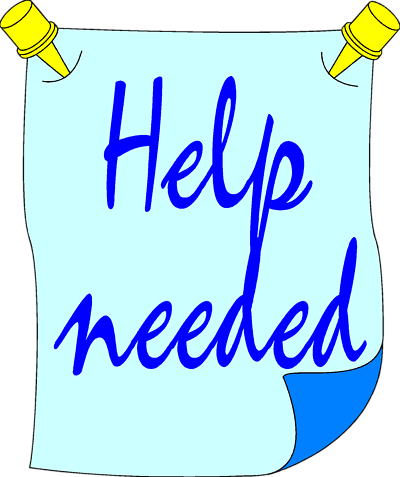 The Handiham Program needs more readers. While we need some regular readers, we also need some with a background in teaching in STEM related fields, especially if you have also worked with students requiring accommodations. This volunteer position requires you to use your own equipment to record, however, we will provide the reading materials. If you or someone you know would like to try reading material for the members only section, please contact me for more information on how to submit a demo recording.
As I worked on the Manuals and Tutorials section of the new website, it became painfully obvious that we still need more help updating our available resources. If you are blind and enjoy using your ham radio or assistive technology related devices, your assistance is especially needed. It would be a big help to your fellow Handiham Members if you would record a tutorial or product review. These need to be recorded in Mp3 format, and the Handiham Program reserves the right to edit the recordings as needed before publishing in the Members Only section of the Handiham.org website. Please contact me at Lucinda.Moody@allina.com or 612-775-2290 if you have any questions.
I want to say a big thank you to those who have already volunteered to make tutorials for the Members Only portion of the website. We have had a number of members step up to offer their services, and their help is greatly appreciated!
---
Website Update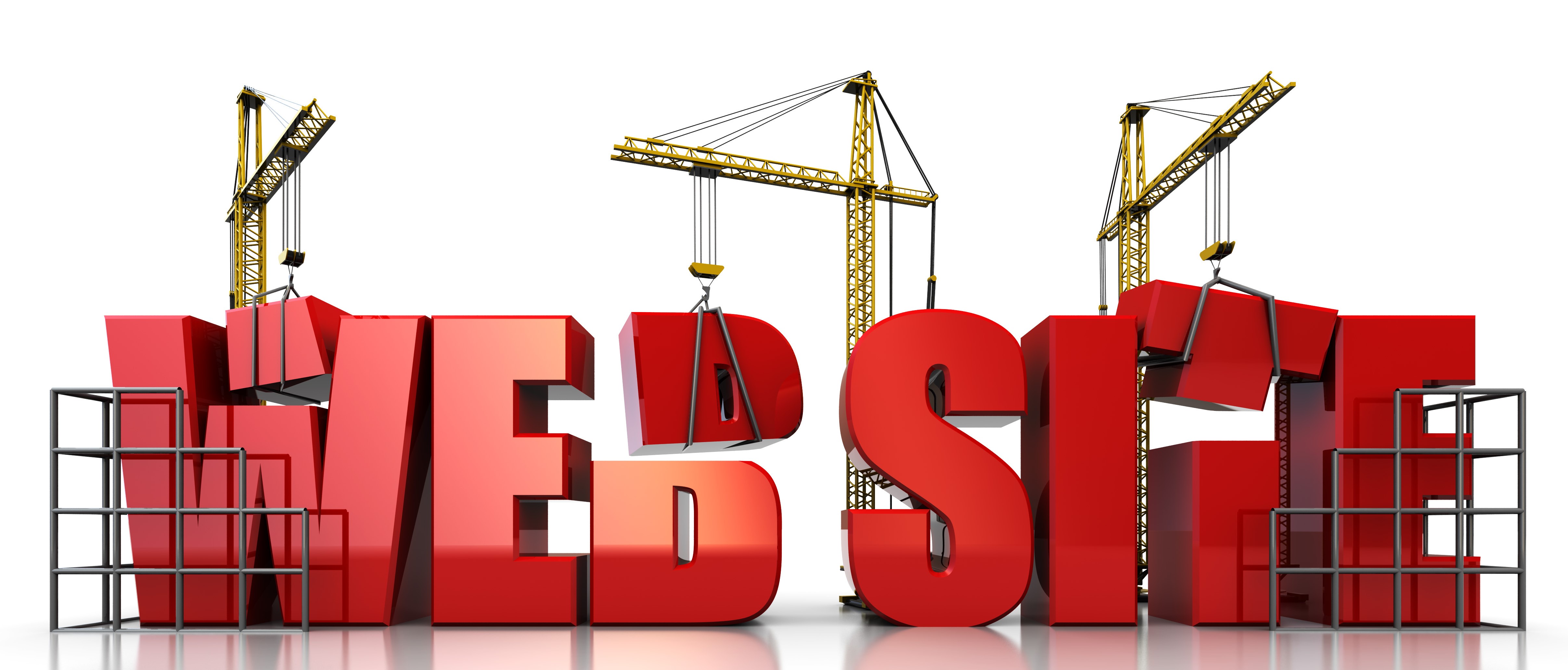 Here are the latest updates on the new Handiham.org website. Don't forget to monitor the site for updates throughout the week. When changes are made, I will post to the website. Also, you can subscribe to the category specific RSS feeds to keep up on the website activity.
This week, I will continue working on the Operating Skills section in the new website. We have a lot of audio material in that section, so check it out when you get a chance. If you are having trouble logging in, try clicking on the Courage Kenny Handiham Program link after you enter your user name and password. I will be doing some more testing and research on this issue. Stay tuned for more details!
---
Interview of the Week
I had the pleasure of sitting down with Jerry Kloss, N0VOE, last week at his home here in the Twin Cities area. He shared about his time with the Handiham Program, his history as a person with disabilities, his attitude toward life, and his hopes for the future of the Handiham Program.
Editor's note: This interview took place on Jerry's patio, so some extra noise can be heard in the background.
LM: We are out on the back patio with Jerry, N0VOE. Do you want to tell us a little about what you did today?

JK: Well, we had a farewell lunch to a real pillar at the Handiham Program over the years, Nancy Meydell. I was able to meet some of the other staff including Pemdy, the new secretary. We also covered the groundwork for my volunteering with the program in the future.

LM: That's great! I have a lot of fond memories of you as Student Coordinator. Why don't you tell a little about your history with the Handiham Program.

JK: The history with the Program goes back to 1985. When I joined, I was still working for MNDOT as a dispatcher in the office. One of the technicians said I ought to look into the Handiham Program. I didn't have a clue what he was talking about. That's where it all began in 1985. Of course, over the years with the tutorials and study programs along with the camps, I now enjoy a General class license.

LM: What kind of station do you have at your house?

JK: I have a Kenwood 450 with the speech chip in it. I have a computer with JAWS. I also have a G5RV up in the woods here. For 2 meters, I have an Icom 3230H mobile with a Ringo Ranger up on the roof. The 2 meter / 440 radio is a mobile but has never been outdoors. That's where I enjoy the Handiham nets. And on Wednesday nights, I use the Kenwood THF6a on the patio here to participate in the net.

LM: So it sounds like you are kind of a Kenwood guy.

JK: Yeah, that's for sure.

LM: What are some of your memories about the Handiham Program from over the years?

JK: We go back to the winter camp in Malibu, California. We taught all the license classes there. Of course, the summer camps happened every year at Courage North on Lake George. As a volunteer coming into the Courage Center, I worked half days, four days a week. And being able to work with the new students in the Program was just a delight for me. They would call in, and Nancy would connect someone that wants to learn about ham radio. Often times, they would identify as someone that was losing their eye sight and so on. They would want to know what this was about, and that was right down my alley. I was able to demonstrate JAWS on the computer using a speaker next to the phone. I would ask them about their computer skills. Sometimes they would say they could not use a computer anymore because they could not see. That would launch me into a JAWS demonstration. So, I had kind of a two-pronged approach to new students along with the enthusiasm for the hobby itself. I was able to show them how they could still function with a computer. We also had a station active in those days, W0ZSW. Of course, Ned Carman, the founder of Handihams, that was his call. We ran a noon net every day right from Courage Center. We would have stations and Handiham members checking in from around this country and around the world. Echolink was just starting to take hold then allowing more people to be active on the net with their computers, and that continues today.

LM: How did you get into ham radio?

JK: It was recommended to me that I should try it because of my work with MNDOT in dispatch. I worked in the dispatch office. At the time, I had never heard of the program and never gave this hobby a thought. It didn't take long, however, to catch hold. In enjoy people, and I just enjoyed talking to stations around the state and around the world. In my neighborhood here with my handheld, I enjoy walking. I have my radio set on my local repeater that Don, N0BVE, and Matt, KA0PQW, provide us and can be visiting with my friend Christoph, DF9WM, in Germany. And a neighbor would ask who I was talking to, and when I told them I was speaking to my friend in Germany, it would really get their attention. The hobby has endless opportunities if you care to reach for them

LM: Absolutely.

JK: And isn't it interesting that you are now interviewing me. I remember when you first contacted the Handiham office to see if the Program could work for you. We had a long discussion, and now you are here. Isn't that interesting to ponder that.

LM: Yes, you were my student coordinator when I joined the Program.

JK: Isn't that fun?

LM: I remember that first conversation with you.

JK: I remember when you came to your first radio camp and you rode a bus for two days or something.

LM: Yes, I rode for about 26 hours to get to radio camp. I took a bus from Grand Rapids, Michigan, all the way to Bemidji.

JK: Yes, and you were badly in need of a shower!

LM: Oh yes! I came through Chicago and Minneapolis, changing buses in both of those locations. But it was worth it. You were very good at talking up radio camp, and I definitely wanted to experience that.

JK: And I remember when you arrived, and after getting comfortable for a couple of days, listening to you sitting down to play that piano. At that time, I went to Pat Tice, WA0TDA, who was the director at the time, and I told him that someday you could reap rewards for the Handiham Program. I just had a hunch.

LM: You know, we had fun with the piano that week. We did all kinds jamming with the various musicians and music that week.

JK: Yeah. I am sure on this day, June 22, 2018, you are going to take this program a long way. I don't know for myself at age 81 that I am going to be around that long, but I am looking forward to tracking your direction and leadership with the Handiham Program going forward.

LM: Well, it's a privilege to get to do this. Not everybody is blessed to be able to work in a job that is their passion. And I am incredibly lucky to have this opportunity.

JK: I would have to argue that it goes both ways. I think you and the new secretary, Pemdy, that I met today—somehow there is energy in the handshake she gave me. I think that energy will also take the program down the road. I think everybody has to give her time to get anchored in how things work. Who knows? Maybe we can get her to get an amateur radio license.

LM: Well, she is stepping into some pretty big shoes coming after Nancy. While Nancy did an incredible job trying to prepare everything to make the transition as easy as possible, the reality is that it will never be totally easy to transition into a job as complicated as this. But I think she is going to be amazing.

JK: Pemdy, over time, will make it her Program in the sense of how she operates, but I think the foundation is there for her to move forward.

LM: Oh, yes. Nancy left a lot there, and now Pemdy just has to figure it out and make it her own. And that's what we expect. We don't expect things to be exactly as they were when Nancy was here because Pemdy is somebody different—just like Nancy did not do everything exactly like her predecessor. So, we expect to see changes here and there in how things. And that's the advantage of bringing on new people because some of those changes are good for the Program.

JK: And you personally have to allow yourself room for some adjustment as you move forward and make the Program yours.
Stayed tuned for part two of this interview coming next week.
---
Ham Radio in the News
13 Colonies Special Event to Mark 10th Anniversary this Year

From July 1st at 1300 UTC through July 8th at 0400 UTC, the annual 13 Colonies Special Event Station will take place. Stations try to work each of the 13 colony stations with their 1×1 call signs plus the bonus stations in Philadelphia and Durham, England to get a commemorative QSL card suitable for framing. You can read more at the following link: http://www.arrl.org/news/13-colonies-special-event-to-mark-10th-anniversary-this-year
---
Equipment Connection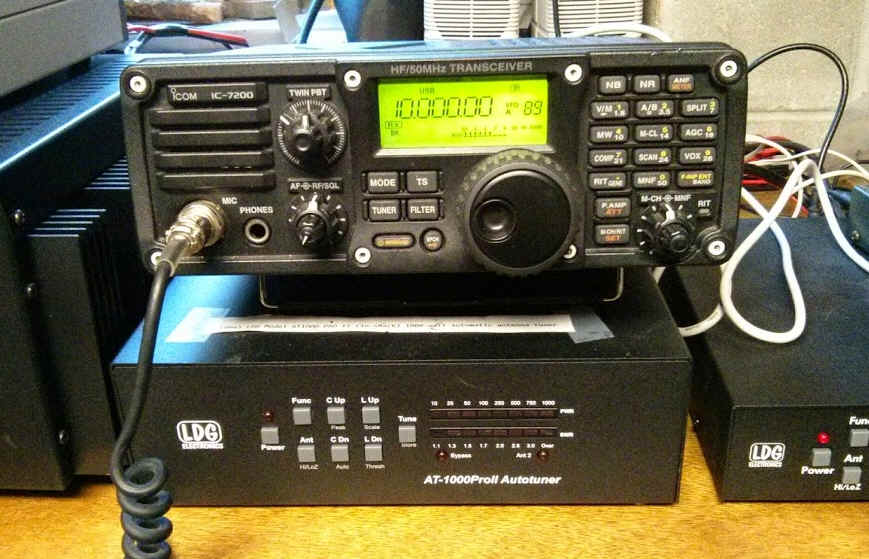 Equipment connections are happening, and the list is open! If you have a request for the Equipment Connection, contact me, leaving your name and phone number. I will call you to discuss your request. Please note that it may take several days for a return call due to all the other things going on in the Handiham Program. If you don't hear back from me after two weeks, you may contact me a second time. Additionally, if you have received any equipment from the Handiham Program during the last 12 months, you will automatically be placed at the bottom of the list so that others can also participate in the Equipment Connection.
We have a request for a UPS system and a high quality coax switch. If you have either of these items sitting around and would be willing to exchange contact information, please let me know.
Many thanks to the numerous people who have offered equipment for Handiham Members. If you have equipment that you would like to donate to a Handiham Program member, please email Lucinda at Lucinda.Moody@allina.com or call 1-612-775-2290.
---
Check into our Handiham nets… Everyone is welcome!
How to find the Handiham Net:
The Handiham EchoLink conference is 494492. Connect via your iPhone, Android phone, PC, or on a connected simplex node or repeater system in your area.
The Handiham Net will be on the air daily. If there is no net control station on any scheduled net day, we will have a roundtable on the air get-together.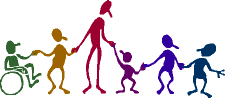 Our daily Echolink net continues to operate for anyone and everyone who wishes to participate at 11:00 hours CDT (Noon Eastern and 09:00 Pacific), as well as Wednesday evenings at 19:00 hours CDT (7 PM). If you calculate GMT, the time difference is that GMT is five hours ahead of Minnesota time during the summer.
Doug, N6NFF, poses a trivia question in the first half of the Wednesday evening session, so check in early if you want to take a guess. The answer to the trivia question is generally given shortly after the half-hour mark. A big THANK YOU to all of our net control stations and to Michael, VE7KI, the Handiham Radio Club Net Manager.
---
Membership
You can pay your Handiham dues and certain other program fees on line. Simply follow the link to our secure payment site, then enter your information and submit the payment.

Handiham annual membership dues are $12.00. The lifetime membership rate is $120.00.
MEMBERSHIP DUES PAYMENT LINK
If you want to donate to the Handiham Program, please use our donation website. The instructions are at the following link:
DONATION LINK
As always, while our other services require that you have a current Handiham Program membership, you do not have to be a member to receive the Handiham World E-Letter.
How to contact us
There are several ways to contact us.
Postal Mail:
Courage Kenny Handiham Program
3915 Golden Valley Road MR 78446
Golden Valley, MN 55422
E-Mail: handiham@allina.com
Preferred telephone: 1-612-775-2291
Toll-Free telephone: 1-866-HANDIHAM (1-866-426-3442)
Note: Mondays through Thursdays between 9:00 AM and 2:00 PM United States Central Time are the best times to contact us.
You may also call Handiham Program Coordinator Lucinda Moody, AB8WF, at: 612-775-2290.
73, and I hope to hear you on the air soon!
For Handiham World, this is Lucinda Moody, AB8WF
The weekly e-letter is a compilation of assistive technology, operating information, and Handiham Program news. It is published on Wednesdays, and is available to everyone free of charge. Please email handiham@allina.com for changes of address, unsubscribes, etc. Include your old email address and your new address.