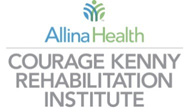 Courage Kenny Rehabilitation Institute Handiham World Weekly E-Letter for the week of Wednesday, July 4, 2018
This is a free weekly news & information update from the Courage Kenny Handiham Program, serving people with disabilities in Amateur Radio since 1967.
Our contact information is at the end.
Listen here:
https://handiham.org/audio/handiham04JUL2018.mp3
Get this podcast in iTunes:

RSS feed for the audio podcast if you use other podcasting software:
http://feeds.feedBurner.com/handiham
Subscribe or change your subscription to the E-mail version here.
---
Welcome to Handiham World.
In this edition:
A note from the coordinator
News in Assistive Technology
Field Day 2018
Help Needed
Website Update
Interview of the Week
Ham Radio In the News
Equipment Connection
Check into our nets!
…And more!
---
A note from the coordinator…
This E-Letter is going out a day early due to the US holiday on July 4. Please note, the Handiham Program office will be closed on July 4. We will reopen during our regular hours on July 5.
Pemdy is already proving to be a great asset to the Handiham Program. She is quickly adjusting to her new role, and she looks forward to getting to know the members. Don't forget, if you need to update anything like your contact information, call sign, license class, membership, or members only log-in information, you can email us at handiham@allina.com.
The 2018 Technician Class question pool is now available on the new web site. Many thanks to Jim Perry, KJ3P, who recorded the new 2018 question pool.
In the E-Letter this week there is an article about accessible gaming, a couple of Field Day stories, and the second part of the interview with Jerry Kloss, N0VOE. Of course, you can find the regular articles you see here each week as well.
Do you have a story to share about assistive technology or ham radio related activities? Please send your articles and stories via email to Lucinda.Moody@allina.com or by calling me at 612-775-2290.
---
News in Assistive Technology
Video Gaming Basics for Blind and Visually Impaired People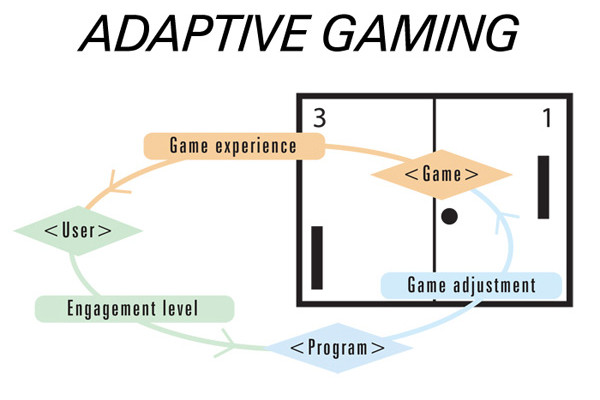 Playing video games is not just for those who are fully sighted. Check out the following transcript or listen to the podcast to learn more about assistive technology and gaming.  https://www.eastersealstech.com/2018/06/08/atu367-part-1-video-gaming-basics-for-blind-and-visually-impaired-people-joe-steinkamp-of-the-blind-bargains-podcast-www-blindbargains-com-audio/
---
Field Day 2018
Our own Carol Kozac, KC3KRC, who recently upgraded to General, was featured in an article about Field Day. You can check out the article at the following link: https://www.timesleader.com/news/709044/local-amateur-radio-enthusiasts-gather-for-annual-field-day.
While I missed operating for Field Day in 2017 due to my relocation from Michigan to Minnesota that weekend, I made up for it this year. I found a great group of hams at the Eden Prairie Radio Club who gave me some on-air time to make contacts. I used a Yaesu FTDX3000, a new radio to me. It was a lot of fun to play on the air for Field Day, especially because my last chance had been in 2014 before I got bogged down in college.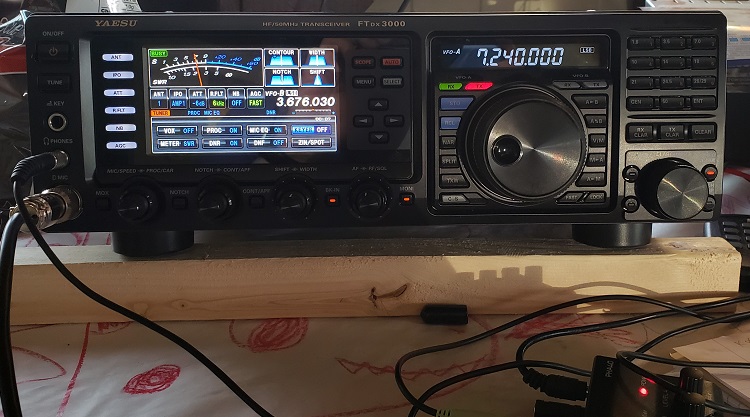 Do you have any Field Day stories or pictures to share? They would make a great addition to a future Handiham World E-Letter. You can send them to us at handiham@allina.com.
---
Help Needed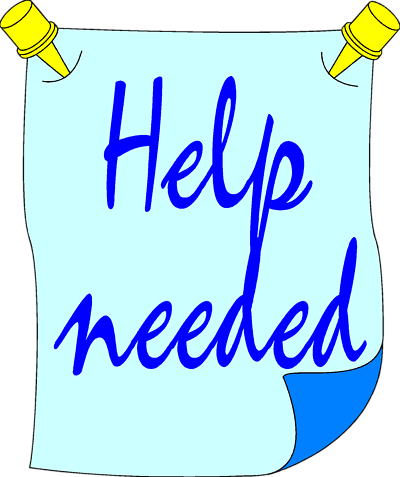 The Handiham Program needs more readers. While we need some regular readers, we also need some with a background in teaching in STEM related fields, especially if you have also worked with students requiring accommodations. This volunteer position requires you to use your own equipment to record, however, we will provide the reading materials. If you or someone you know would like to try reading material for the members only section, please contact me for more information on how to submit a demo recording.
We need help updating our available resources for members. If you are blind and enjoy using your ham radio or assistive technology related devices, your assistance is especially needed. It would be a big help to your fellow Handiham Members if you would record a tutorial or product review. These need to be recorded in Mp3 format, and the Handiham Program reserves the right to edit the recordings as needed before publishing in the Members Only section of the Handiham.org website. Please contact me at Lucinda.Moody@allina.com or 612-775-2290 if you have any questions.
I want to say a big thank you to those who have already volunteered to make tutorials for the Members Only portion of the website. We have had a number of members step up to offer their services, and their help is greatly appreciated!
---
Website Update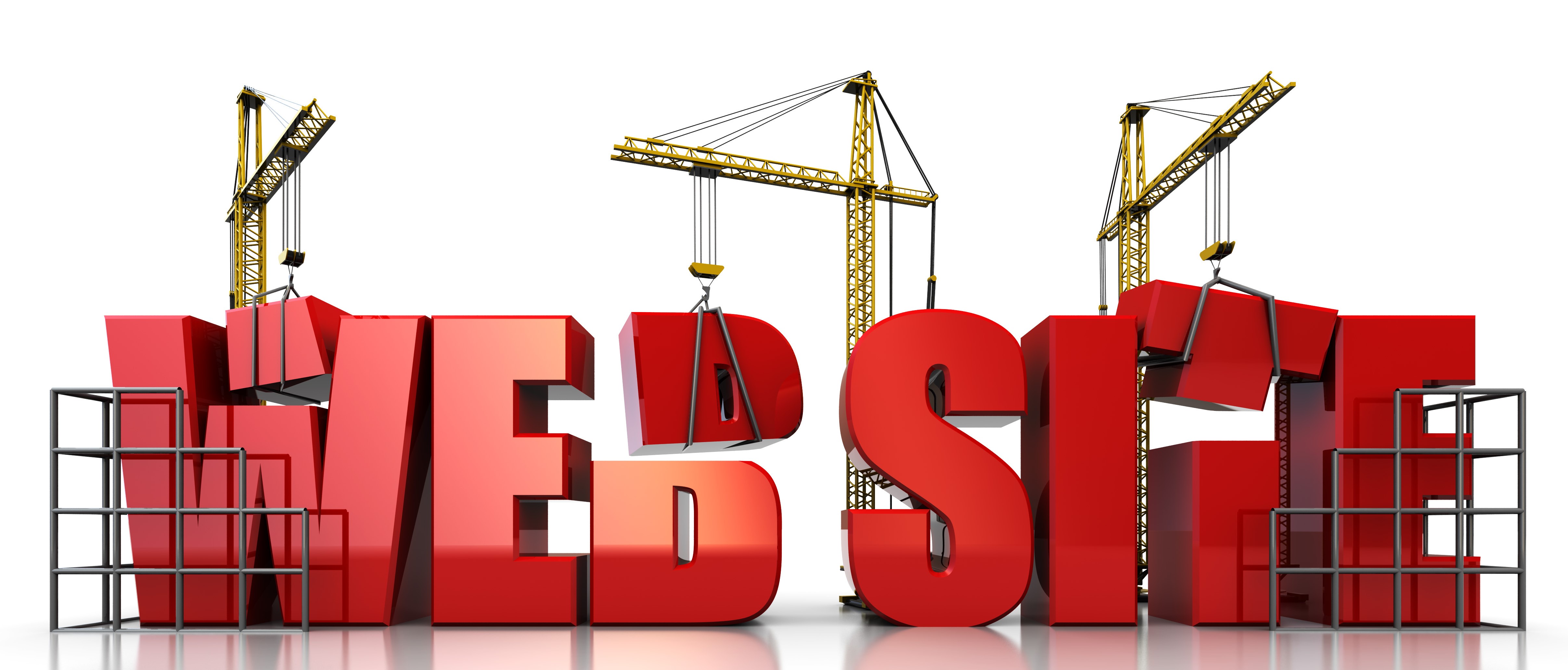 Here are the latest updates on the new Handiham.org website. Don't forget to monitor the site for updates throughout the week. When changes are made, I will post to the website. Also, you can subscribe to the category specific RSS feeds to keep up on the website activity.
The July QCWA audio journal has been posted, and I added some more feeds to the News in Amateur Radio section along with links that are updated weekly to the current Amateur Radio Newsline and RAIN Report. This week, I will continue working on the Operating Skills section in the new website. Don't forget, the Members links appear only if you are logged in. If you have entered your username and password and those links do not show up, try clicking on the Courage Kenny Handiham Program link. If you are a current member and your credentials are not allowing you to log in to the site, please contact Pemdy for assistance at handiham@allina.com or 612-775-2291.
---
Interview of the Week
I had the pleasure of sitting down with Jerry Kloss, N0VOE, a couple of weeks ago at his home here in the Twin Cities area. He shared about his time with the Handiham Program, his history as a person with disabilities, his attitude toward life, and his hopes for the future of the Handiham Program. He also managed to sneak in an interview of me. Please enjoy part two of the interview.
Editor's note: This interview took place on Jerry's patio, so some extra noise can be heard in the background.
JK: I think your supervisor Matt, that I met today, is going to be a real positive resource to draw from.

LM: Matt has been really good for the program. For people who have been around for a while, he is in the position that Eric Larsen used to be in with the program. While he does not have a hands-on position with the program, he is the person next in line above me. He has a passion for assistive technology, and he has been a breath of fresh air for the program.

JK: I sensed that. You know, ham radio is one thing, but the technology changes every day, and he seems to be rooted in technology for people with disabilities and challenges. I think he will do the Handiham Program well.

LM: He is very good at running interference with Allina for us because our program is different than anything else. Basically he helps and steps in and brings his boss in when we need their assistance to accomplish our goals.

JK: Isn't it interesting to ponder what Ned Carman, W0ZSW, would think today. His history with the Program is on the website. I wonder if he ever imagined that the program would be what it is today. I often think of that.

LM: You know, I think he would smile about what we are doing today. One of the changes that I have made to the program is a much bigger focus on assistive technology because no matter what your disability, assistive technology can make a big difference in quality of life.

JK: I guess we could say it another way—he got a lot of mileage out of cassette tapes. That's how we learned in those days. And, oh, that tape machine would break down in the back room of the Handiham Program! But now with the online concept of the program, who knows where it is going to go?

LM: We still do some cartridges for people, but it is the NLS Talking Book Player cartridges instead of the old tapes, so there are no broken tapes to fix. And essentially those NLS cartridges are like a glorified thumb drive.

JK: Yes, they are wonderful. I get many hours of entertainment with mine.

LM: They are great. We still have people who are not necessarily ready to face the technology involving a computer, so we continue to put some things on cartridges for people. We have some people who prefer to receive the newsletter and study materials that way. We put out the monthly digest on cartridges for those who want them, including the last month's podcasts and the readings from QST and CQ that are done by Bob Zeta and Jim Perry. It is sort of "old school" but not as "old school" as it used to be.

JK: Now, I don't recognize those names, but we should play let's pretend. Let's pretend that it is a year or two from now. Where do you see the Program? Do you see it more in the area of computer technology, or are you going to try to retain or support the Handiham Program via cartridge? Is it going to lean more towards computers?

LM: It is kind of already leaning toward computers, but for people who can't handle that level of technology, we do provide the cartridge service. People do have to purchase them, and then they own them. We just load whatever materials they need. I don't anticipate at this point stopping that service because, for various reasons, some people just can't access the materials on the website. I don't want technology to prevent people accessing materials. But the reality is that we have very much gone in the direction of computer access and people being able to download their own study materials. We are continuing to expand what is being offered online, and we have some new books that are being recorded to post on the website in the Members Only section. These are not just license class materials. These are some books about the history of radio. We are working at expanding what is being offered for download, but if someone needs us to load cartridges, we will still do it.

JK: Continuing with this pretending, let's pretend that it is a year or so from now. What could a Handiham Radio Camp look like? What is your dream for that, and could that ever happen again?

LM: We are actually working right now to set up a camp for 2019. For the full Radio Camp, we would again be looking at seven nights of camp. All the license classes would be offered. People, as always, would still need to study ahead of time. Those license classes are essentially an in-depth review and do not make up for people studying ahead of time. And then, of course, we would have an operating skills class for people who are new or have more to learn in amateur radio and an advanced class for people who are ready for things like kit-building and working with digital modes. One of the things that we are trying to make accessible right now is some of the digital modes that have become very popular while we are in the low end of the sunspot cycle. Up to this point, because of the way the programs were written, they did not even have the basic Windows hierarchy that would allow a screen reader to interact properly with them. This last winter semester, I worked with a team of students at the University of Minnesota to start working on making this accessible. We were lucky to get some really dedicated students who not only did a great job on the project but also learned a lot about the importance of making all computer programs accessible. They learned about how screen readers work and about how people who are blind use computers. It was fun to watch them grow over the semester.
And you can hear part three of the interview with Jerry next week. Stay tuned!
---
Ham Radio in the News
Online Fund-Raising Hoax Targeting Some ARRL Members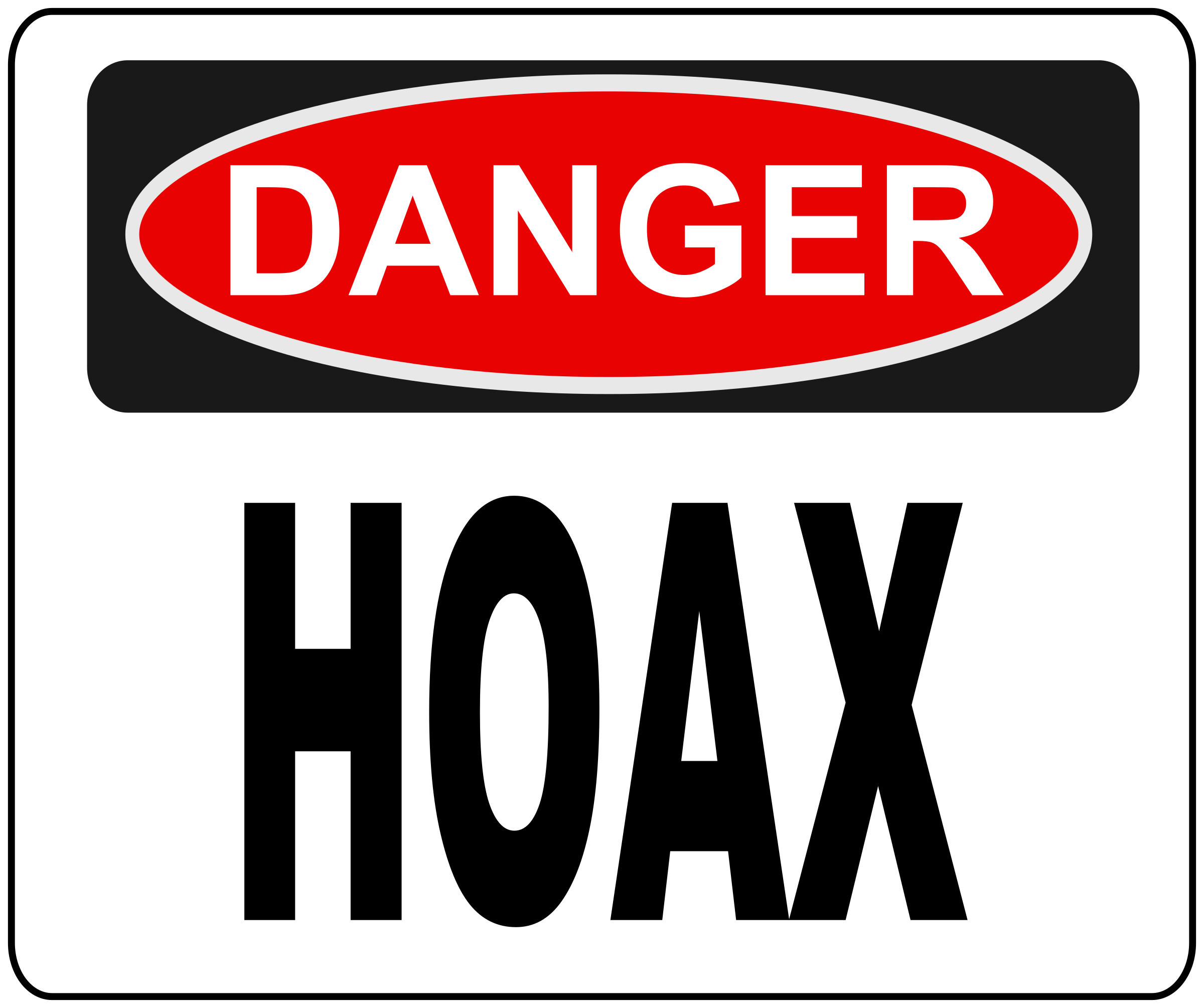 An online request for donations appearing to involve the ARRL is a scam. Some ARRL members had received an email asking for support of "Dawn," a supposedly critically ill child of an ARRL member. The ARRL states that it never sends out these types of requests and warns that this may be an attempt to collect personal information for identity theft. You can read more at the following link: http://www.arrl.org/news/online-fund-raising-hoax-targeting-some-arrl-members
---
Equipment Connection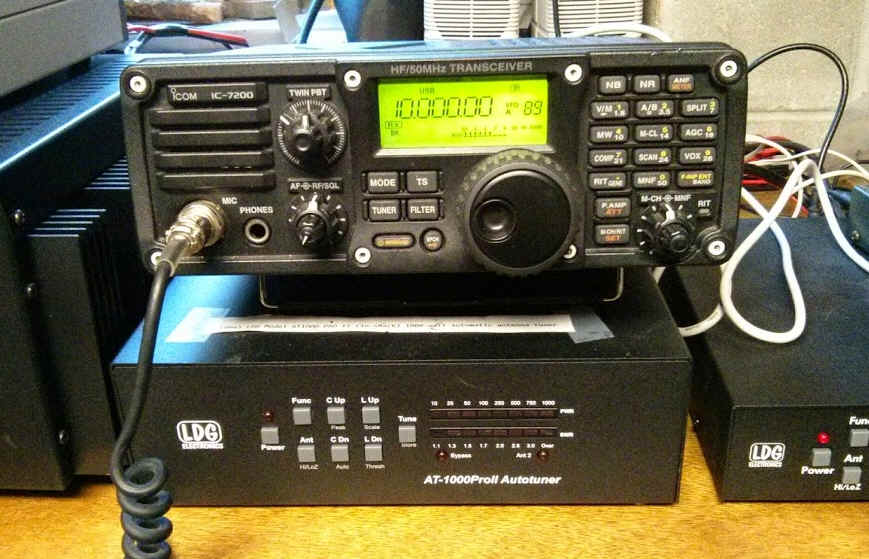 Equipment connections are happening, and the list is open! If you have a request for the Equipment Connection, contact me, leaving your name and phone number. I will call you to discuss your request. Please note that it may take several days for a return call due to all the other things going on in the Handiham Program. If you don't hear back from me after two weeks, you may contact me a second time. Additionally, if you have received any equipment from the Handiham Program during the last 12 months, you will automatically be placed at the bottom of the list so that others can also participate in the Equipment Connection. As a reminder, there is some fine print that you will need to be aware of when these connections take place.
Courage Kenny Rehabilitation Institute, part of Allina Health ("CKRI"), provides a way to connect Handiham members in need of radio equipment with people who want to donate used equipment; however, CKRI makes no warranty whatsoever regarding the equipment. No warranties, promises, and/or representations of any kind, express or implied, are given as to the equipment.

CKRI shall not be liable for any loss or damage of whatever nature (direct, indirect, consequential, or other) whether arising in contract or tort or otherwise, which may arise as a result of your use of contact information (or failure to use) contact information provided by CKRI. CKRI only provides contact information upon request where an individual has used ham radio equipment to share that matches a request and both individuals have agreed to the exchange of contact information. The outcome of the contact between the individuals is not with the control of CKRI, and we cannot take responsibility for any aspect of the communications or transactions. The provision of contact information is not to be taken as an endorsement or representation of any kind by CKRI.
Many thanks to the numerous people who have offered equipment for Handiham Members. If you have equipment that you would like to donate to a Handiham Program member, please email Lucinda at Lucinda.Moody@allina.com or call 1-612-775-2290.
---
Check into our Handiham nets… Everyone is welcome!
How to find the Handiham Net:
The Handiham EchoLink conference is 494492. Connect via your iPhone, Android phone, PC, or on a connected simplex node or repeater system in your area.
The Handiham Net will be on the air daily. If there is no net control station on any scheduled net day, we will have a roundtable on the air get-together.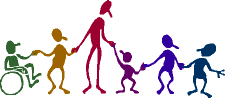 Our daily Echolink net continues to operate for anyone and everyone who wishes to participate at 11:00 hours CDT (Noon Eastern and 09:00 Pacific), as well as Wednesday evenings at 19:00 hours CDT (7 PM). If you calculate GMT, the time difference is that GMT is five hours ahead of Minnesota time during the summer.
Doug, N6NFF, poses a trivia question in the first half of the Wednesday evening session, so check in early if you want to take a guess. The answer to the trivia question is generally given shortly after the half-hour mark. A big THANK YOU to all of our net control stations.
---
Membership
You can pay your Handiham dues and certain other program fees on line. Simply follow the link to our secure payment site, then enter your information and submit the payment.

Handiham annual membership dues are $12.00. The lifetime membership rate is $120.00.
MEMBERSHIP DUES PAYMENT LINK
If you want to donate to the Handiham Program, please use our donation website. The instructions are at the following link:
DONATION LINK
As always, while our other services require that you have a current Handiham Program membership, you do not have to be a member to receive the Handiham World E-Letter.
How to contact us
There are several ways to contact us.
Postal Mail:
Courage Kenny Handiham Program
3915 Golden Valley Road MR 78446
Golden Valley, MN 55422
E-Mail: handiham@allina.com
Preferred telephone: 1-612-775-2291
Toll-Free telephone: 1-866-HANDIHAM (1-866-426-3442)
Note: Mondays through Thursdays between 9:00 AM and 2:00 PM United States Central Time are the best times to contact us.
You may also call Handiham Program Coordinator Lucinda Moody, AB8WF, at: 612-775-2290.
73, and I hope to hear you on the air soon!
For Handiham World, this is Lucinda Moody, AB8WF
The weekly e-letter is a compilation of assistive technology, operating information, and Handiham Program news. It is published on Wednesdays, and is available to everyone free of charge. Please email handiham@allina.com for changes of address, unsubscribes, etc. Include your old email address and your new address.