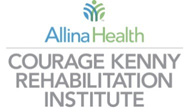 Courage Kenny Rehabilitation Institute Handiham World Weekly E-Letter for the week of Wednesday, September 5, 2018
This is a free weekly news & information update from the Courage Kenny Handiham Program, serving people with disabilities in Amateur Radio since 1967.
Our contact information is at the end.
Listen here:
https://handiham.org/audio/handiham05SEP2018.mp3
Get this podcast in iTunes:

RSS feed for the audio podcast if you use other podcasting software:
http://feeds.feedBurner.com/handiham
Subscribe or change your subscription to the E-mail version here.
---
Welcome to Handiham World.
In this edition:
A note from the coordinator
News in Assistive Technology
From the Mailbag
Interview of the Week
Ham Radio in the News
Website Update
Equipment Connection
Help Needed
Check into our nets!
…And more!
---
A note from the coordinator…
November will be here before we know it. If you have not already signed up to receive an application for the 2018 Amateur Radio and Assistive Technology Conference to be held at the Embassy Suites at the Minneapolis-St. Paul Airport on November 7-10, please contact Pemdy as soon as possible. We have some scholarship funds to help people on a sliding scale with the cost of attendance, however, there will be no assistance with travel expenses. If you require the services of a care attendant, you will need to bring them with you. We will have volunteers available as sighted guides. Pemdy and I look forward to seeing everyone at the conference and having a good time demonstrating and testing accessible ham radio gear and assistive technology.
I am in the office during my normal hours this week and next week. Pemdy will also be in the office, although her hours will vary over the next couple weeks. We continue to experience high call volumes, so please be patient about return phone calls. The best times to reach us are Monday through Thursday between 9 am and 2 pm Central Time in the United States. If you leave a message, please give us your phone number. Don't forget, if you need to update anything like your contact information, call sign, license class, membership, or members only log-in information, you can email us at handiham@allina.com.
In the E-Letter this week, there is a link to an article about accessible locks, a story about satellite interference from DMR radios, and the second part of our interview with Craig Martin, KY0O. Of course, you can also find the regular articles you see here each week.
Do you have a story to share about assistive technology or ham radio related activities? Please send your articles and stories via email to Lucinda.Moody@allina.com or by calling me at 612-775-2290.
---
News in Assistive Technology
Lock It Up!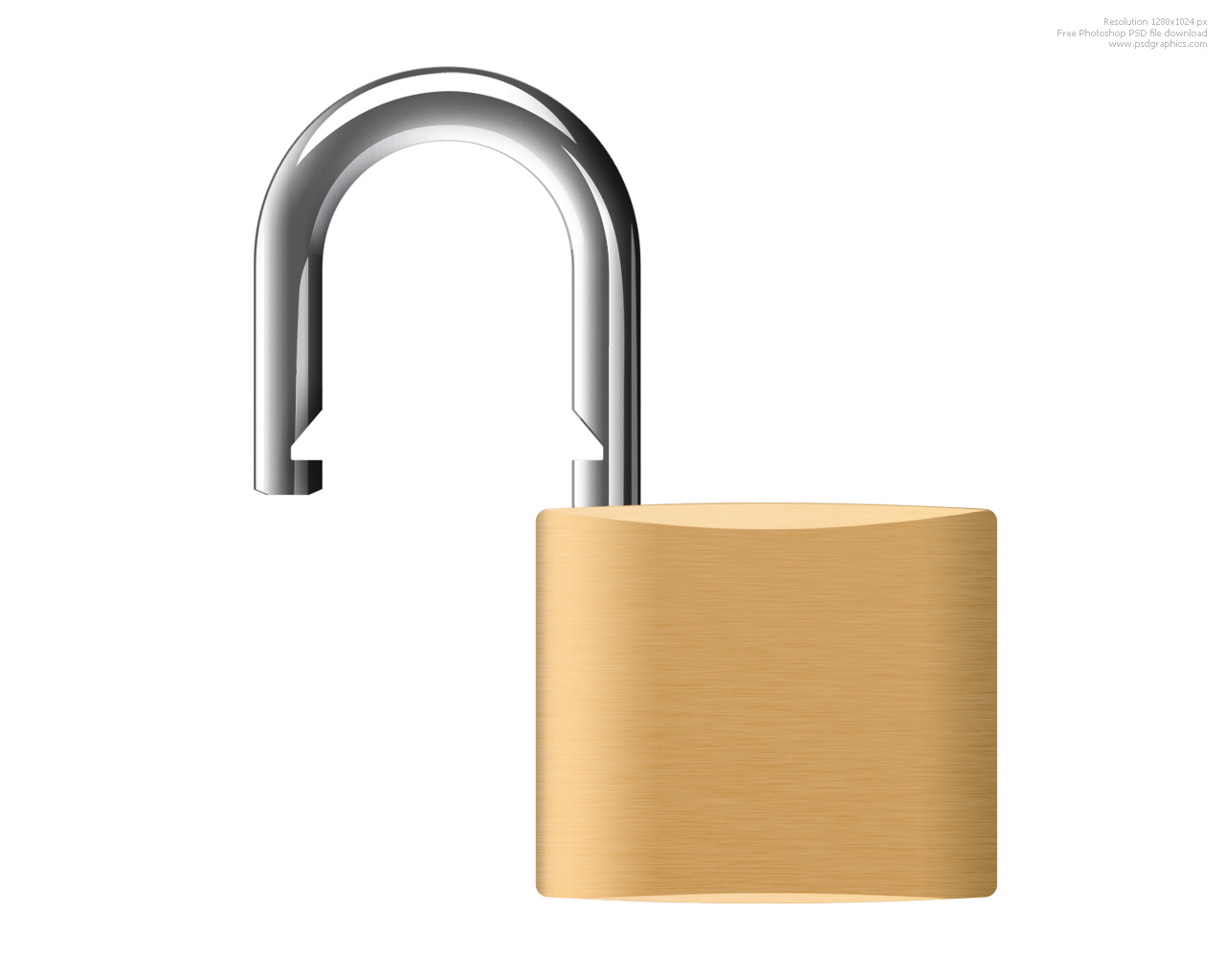 When people with visual impairments have to lock things up, they find that not all locks are accessible. There are some options, however, besides the standard dial lock or keyed lock. You can learn more at the following link: http://ndipat.org/blog/back-to-school-lock-it-up/
---
From the Mailbag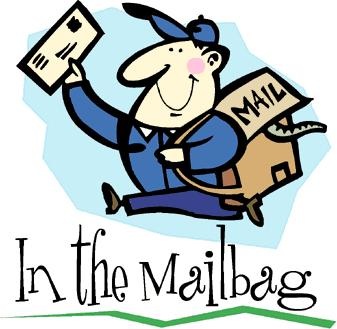 Hello,
I'm about a week away from starting university (studying computer science). Part of my coursework involves the creation and manipulation of logic/circuit diagrams.
In the past, I have given verbal descriptions of logic gates and the connections between them (inputs/outputs), but this system quickly becomes unwieldy for even tens of gates.
How have others dealt with this? Are there accessible circuit/logic diagramming tools that allow the user to create a component made up of logic gates, connect the components, then "zoom out" for a higher-level overview? Or is there another method that works better for this sort of thing?
---
Lucinda,

I got Continuous Wave to work on my iPhone. I downloaded the Amazon Alexa app from the app store. Then, I enabled Continuous wave under settings, menu, skills. I searched for "Continuous Wave" in the search box under skills. It works. Haven't gone any further than that.

Ken, KB3LLA
---
Good morning,

I know Dragon isn't exactly amateur radio related. But I think that it might help some people whom you might be in contact with to note that this exists. I think this is a Windows product announcement. I am a Mac professional user of this product so it doesn't apply to me at all.

Just to let you know on the Windows side if you want to use this product with certain jobs, for instance, you need something called cherry, so it's middleware. It keeps JAWS and Dragon separate. Which in the Windows world is the way they must be. Otherwise big problems happen.
On the Apple side of the house, you don't need middleware at all. Dragon and the voiceover never see each other if one wears a headset. Hence, why I dictate on the Mac side.

I don't know if I mentioned that I was going to look into what if any software existed to program my Kenwood handheld. Sadly the only thing I found was chirp, and there appeared to be too many divergent opinions to tell me if it is even worth it to try to use it under OS X.

My workaround for this situation is to install and use a piece of software called VMware fusion. It comes in a standalone, and a professional version. Most people who use a Mac do not use the professional. I used VMware fusion for almost 10 years now because it allows me to run Windows applications on the Mac. So I run PRT systems radio programmer, and a virtual machine. Just to make sure that the current installation I've set up actually does work, I put together a list of frequencies for Northridge, California where my sister lives should there ever be a need to go down there and I need my handheld. At least I have a file that I could just transfer to the unit. I used the program for a Kenwood because of course the Thd74a talks. And has the necessary audio chuck for me to use it.

The announcement from Dragon might help someone who needs to dictate in Windows. I'd be happy to explain to anyone who needs to do dictation on the Mac what is considered necessary to make that happen both from a machine standpoint and what Dragon requires of the hardware. In other words what I'm getting at here is your Mac if one wants to use the Apple platform I say would have to be a model from say the last four years at the memory minimum. Because the software requires at least a 2 GHz processor. And all I'll say about the RAM, I have 16 GB. And this dictation seems to move along pretty well for me. I think anything less than eight GB might make this software virtually impossible to run. Hope this helps?

Sincerely Maurice Mines, KD0IKO
---
Interview of the Week
Craig Martin, KY0O, joined me for a phone interview a few weeks ago. He has been in the amateur radio hobby for many years and is an accomplished Elmer. Please enjoy the second part of this interview.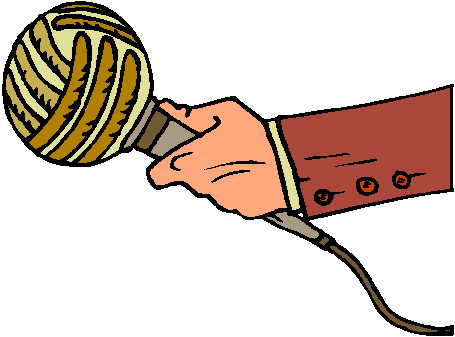 CM: Then the next big endeavor was packet radio. I ran an old Commodore 64 with a synthesizer and terminal program and a terminal unit that ran packet radio. That gave me a chance to run packet radio for quite a while, and I enjoyed that. For a while, I had a teletype bulletin board here, standard RTTY baudot–ran that for several months. So, I've been active in the digital modes. That was the second big opportunity.

CM: I've done a little amateur television. I had a blast with amateur television for a while. The amateur television repeater went off the air here, and that ended that. I was 25th in the United States in a contest of amateur television operators, and all I had was a receiver. That was because there were few amateur television operators.

CM: Those modes actually got me into VHF weak signal, the same stuff that Matt Arthur, KA0PQW, does. By the way, I really enjoyed his interview that you did with him. It was great. Matt has done wonderful things for the blind community, including his podcasts on the TS-2000. He and I have been weak signal operators for a long time.

LM: Matt has done some pretty amazing things, hasn't he.

CM: He has done a lot of amazing things.

CM: Assistive technology, I got into that kind of off the cuff. It was a cold, snowy Wednesday morning, and I had heard about our low vision library in the Kansas City area having assistive technology. In those days, they had the old Apple IIe, which was very primitive. You stuck two discs in it, and you gave it some commands and started it, and up it came. And it gave you some braille through a device called a Perkins modified Brailler. And it was noisy enough that they had to put it in its own room. It sounded like anti-aircraft fire in an old World War I movie. It was very noisy. From there, I learned the Optacon and really appreciated using that. I went on to work at the low vision library for a while, working with tele-sensory. And jobs led to jobs that led to jobs, eventually landing me at the Kansas City, Missouri school district for 15 years working as a "go-fer," but mainly with braille and assistive technology.

CM: But my favorite job was working at the low vision library because we were pioneering in those days. From the Apples to the IBMs to the optical character recognition, it was all being developed by groups like Arkenstone. They formatted the optical character stuff, the Kurzweil readers—that was all part of what we did back then.

CM: Now, I am retired, so I am not doing any of that, except that I do play around with a little Linux every once in a while.

LM: That sounds interesting. Have you found Linux to be very blind accessible?

CM: Now days, it is. There are several distributions that provide ways of starting. Debian for example, there are ways of doing an install from scratch using Debian. It's not easy, but it can be done. I am using a thing called Speakup here. That's the console application. The graphical user interface application is called Orca. And they tie in with something called Braille TTY, and braille displays now can be used with Linux. There is a learning curve, but it is accessible to the blind.

CM: For example, I can translate things to braille using Linux. All of the software that I know of is free on Linux, including braille translation software, speech software. The only thing I don't know about is optical character recognition—I don't see any of that happening. But I do know that they are developing some ham application for Linux. There is an APRS application that runs on Linux. There is a version of FLDigi for Linux along with WSJT-X. I don't know how accessible these programs are for the blind on Linux. That's something I have to do more research on.

CM: My last major plunge was into DMR, by the way. I have a DMR station that operates here, and I carry a handheld radio everywhere I go using DMR. For those interested, I am on the BYRG talkgroup on the Brandmeister network. That is my last big plunge—is DMR.

LM: And what radio are you using for DMR?

CM: Well, I have a Motorola 5550, that's the second generation, and the first generation for VHF is the 4550 Motorola, and my portable is a Connect Systems CS-750.

CM: Other interests: CW and QRP. I have kits, a couple of kits, one from Northern California DX Association. The interesting thing about that kit is that a friend of mine called me up one day and told me that if we both ordered a kit, they would also send two kits to hams in developing countries who could not afford ham gear. I told him to count me in. So we put these kits together, and I have mine on the shelf. And I have another kit that is a dual band kit. These are CW only kits.

CM: And that's another hobby of mine—QRP. QRP is a blast. A friend of mine picked me up last night, the 12th of August. We sat out on his deck and made a contact using 5 watts into Barcelona, Spain on 40 meters. It is a blast and a great thing to do!

LM: Nice! What's been your most interesting QRP contact besides the one on the 12th?

CM: The most interesting QRP contact, I would have to say, was 10 watts to the South Pole on 20 meter sideband using an R-6000 vertical and a Kenwood TS-850 with good filters in it that could filter out all the stations around us up and down the band.
Stay tuned for the third part of the interview with Craig Martin, KY0O, airing next week.
---
Ham Radio in the News
Digital Mobile Radio Hotspots May Be Interfering with Satellite Uplinks, AMSAT Reports
AMSAT New Service (ANS) reports that a DMR radio has interfered with the uplink frequency for a satellite. AMSAT Vice President-Operations Drew Glasbrenner, KO4MA, notes that any non-satellite communications should not take place between 145.8 and 146.0 MHz or 435 -438 MHz according to the international band plan. You can read more at the following link: http://www.arrl.org/news/digital-mobile-radio-hotspots-may-be-interfering-with-satellite-uplinks-amsat-reports
---
Website Update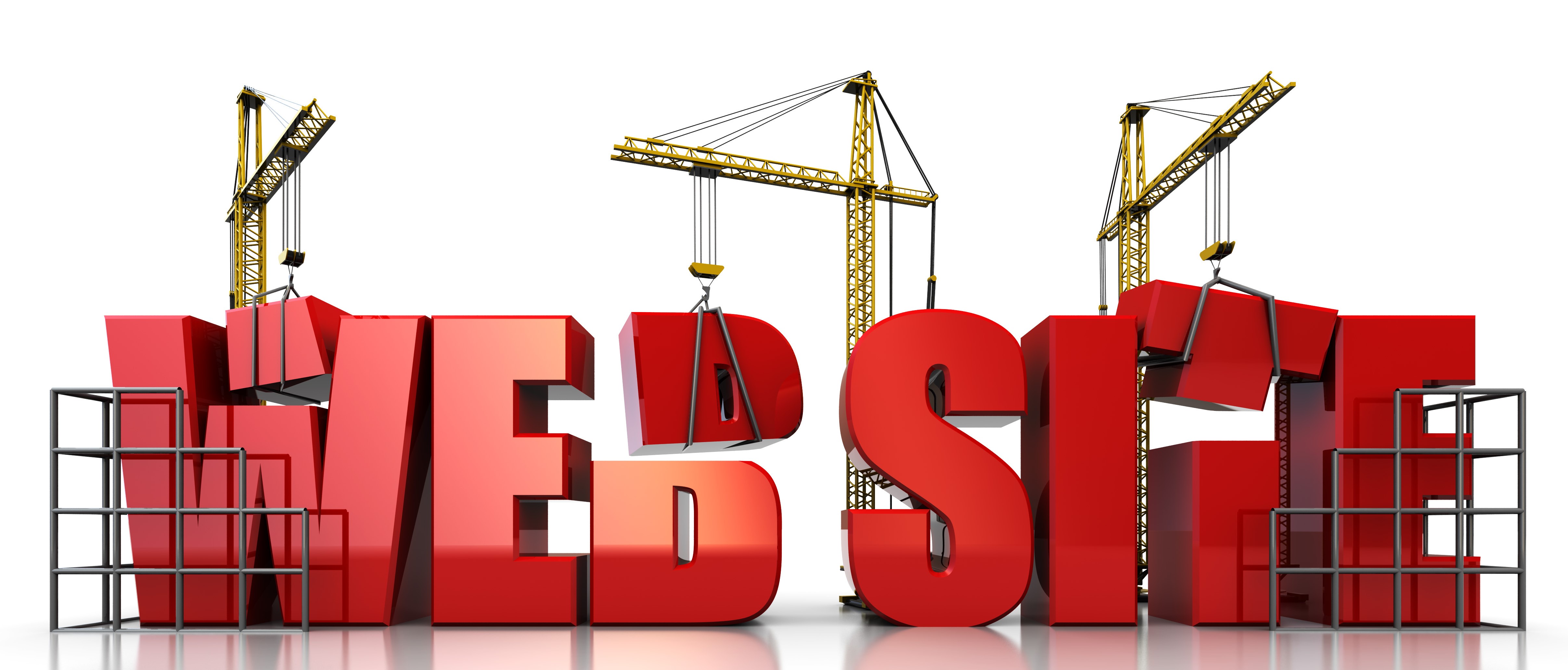 Here are the latest updates on the new Handiham.org website. Don't forget to monitor the site for updates throughout the week. When changes are made, I will post to the website. You can also find the latest updates any time by going to https://handiham.org/wordpress1/website-updates/.
The September issue of the QCWA Journal is available on the website. I also added some more content to the Operating Skills section this week. If you have any feedback about the website, I would love to hear from you. If you are a current member and your credentials are not allowing you to login to the site, please contact Pemdy for assistance at handiham@allina.com or 612-775-2291.
---
Equipment Connection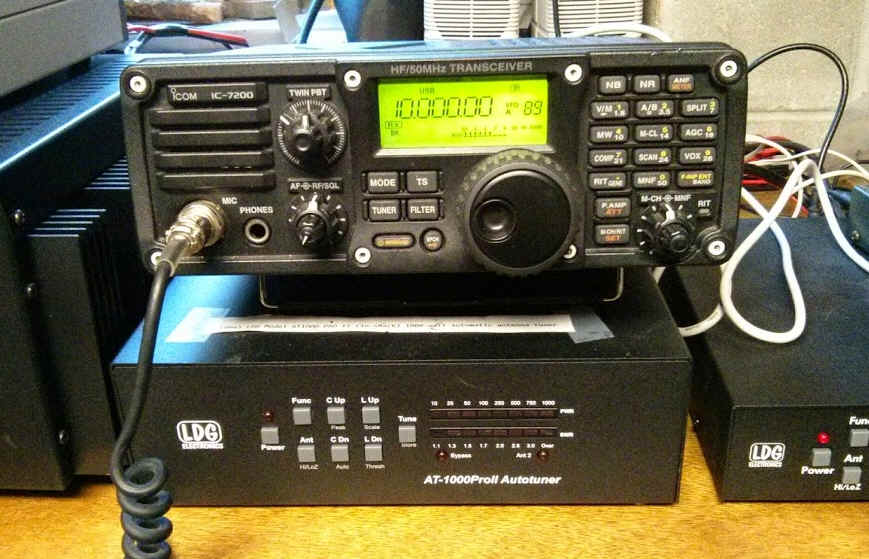 Equipment connections are happening, and the list is open! If you have a request for the Equipment Connection, contact me, leaving your name and phone number. I will call you to discuss your request. Please note that it may take several days for a return call due to all the other things going on in the Handiham Program. If you don't hear back from me after two weeks, you may contact me a second time. Additionally, if you have received any equipment from the Handiham Program during the last 12 months, you will automatically be placed at the bottom of the list so that others can also participate in the Equipment Connection. As a reminder, there is some fine print that you will need to be aware of when these connections take place.
Courage Kenny Rehabilitation Institute, part of Allina Health ("CKRI"), provides a way to connect Handiham members in need of radio equipment with people who want to donate used equipment; however, CKRI makes no warranty whatsoever regarding the equipment. No warranties, promises, and/or representations of any kind, express or implied, are given as to the equipment.

CKRI shall not be liable for any loss or damage of whatever nature (direct, indirect, consequential, or other) whether arising in contract or tort or otherwise, which may arise as a result of your use of contact information (or failure to use) contact information provided by CKRI. CKRI only provides contact information upon request where an individual has used ham radio equipment to share that matches a request and both individuals have agreed to the exchange of contact information. The outcome of the contact between the individuals is not with the control of CKRI, and we cannot take responsibility for any aspect of the communications or transactions. The provision of contact information is not to be taken as an endorsement or representation of any kind by CKRI.
Many thanks to the numerous people who have offered equipment for Handiham Members. If you have equipment that you would like to donate to a Handiham Program member, please email Lucinda at Lucinda.Moody@allina.com or call 1-612-775-2290.
---
Help Needed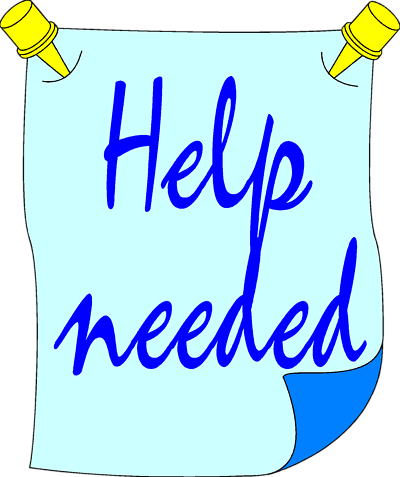 The Handiham Program needs more readers. While we need some regular readers, we also need some with a background in teaching in STEM related fields, especially if you have also worked with students requiring accommodations. This volunteer position requires you to use your own equipment to record, however, we will provide the reading materials. If you or someone you know would like to try reading material for the members only section, please contact me for more information on how to submit a demo recording.
We need help updating our available resources for members. If you are blind and enjoy using your ham radio or assistive technology related devices, your assistance is especially needed. It would be a big help to your fellow Handiham Members if you would record a tutorial or product review. These need to be recorded in Mp3 format, and the Handiham Program reserves the right to edit the recordings as needed before publishing in the Members Only section of the Handiham.org website. Please contact me at Lucinda.Moody@allina.com or 612-775-2290 if you have any questions.
I want to say a big thank you to those who have made or volunteered to make tutorials for the Members Only portion of the website. We have already had a number of members step up to offer their services, and their help is greatly appreciated! We also have some new readers, so keep watching for website updates as we add more content.
---
Check into our Handiham nets… Everyone is welcome!
How to find the Handiham Net:
The Handiham EchoLink conference is 494492. Connect via your iPhone, Android phone, PC, or on a connected simplex node or repeater system in your area.
The Handiham Net will be on the air daily. If there is no net control station on any scheduled net day, we will have a roundtable on the air get-together.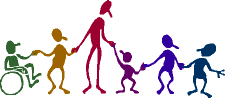 Our daily Echolink net continues to operate for anyone and everyone who wishes to participate at 11:00 hours CDT (Noon Eastern and 09:00 Pacific), as well as Wednesday evenings at 19:00 hours CDT (7 PM). If you calculate GMT, the time difference is that GMT is five hours ahead of Minnesota time during the summer.
Doug, N6NFF, poses a trivia question in the first half of the Wednesday evening session, so check in early if you want to take a guess. The answer to the trivia question is generally given shortly after the half-hour mark. A big THANK YOU to all of our net control stations.
---
Membership
You can pay your Handiham dues and certain other program fees on line. Simply follow the link to our secure payment site, then enter your information and submit the payment.

Handiham annual membership dues are $12.00. The lifetime membership rate is $120.00.
MEMBERSHIP DUES PAYMENT LINK
If you want to donate to the Handiham Program, please use our donation website. The instructions are at the following link:
DONATION LINK
As always, while our other services require that you have a current Handiham Program membership, you do not have to be a member to receive the Handiham World E-Letter.
How to contact us
There are several ways to contact us.
Postal Mail:
Courage Kenny Handiham Program
3915 Golden Valley Road MR 78446
Golden Valley, MN 55422
E-Mail: handiham@allina.com
Preferred telephone: 1-612-775-2291
Toll-Free telephone: 1-866-HANDIHAM (1-866-426-3442)
Note: Mondays through Thursdays between 9:00 AM and 2:00 PM United States Central Time are the best times to contact us.
You may also call Handiham Program Coordinator Lucinda Moody, AB8WF, at: 612-775-2290.
73, and I hope to hear you on the air soon!
For Handiham World, this is Lucinda Moody, AB8WF
The weekly e-letter is a compilation of assistive technology, operating information, and Handiham Program news. It is published on Wednesdays, and is available to everyone free of charge. Please email handiham@allina.com for changes of address, unsubscribes, etc. Include your old email address and your new address.