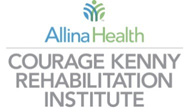 Courage Kenny Rehabilitation Institute Handiham World Weekly E-Letter for the week of Wednesday, March 13, 2019
This is a free weekly news & information update from the Courage Kenny Handiham Program, serving people with disabilities in Amateur Radio since 1967.
Our contact information is at the end.
Listen here:
https://handiham.org/audio/handiham13MAR2019.mp3
Get this podcast in iTunes:

RSS feed for the audio podcast if you use other podcasting software:
http://feeds.feedBurner.com/handiham
Subscribe or change your subscription to the E-mail version here.
---
Welcome to Handiham World.
In this edition:
A note from the coordinator
News in Assistive Technology
From the Mailbag
Interview of the Week
Ham Radio in the News
A Dip in the Pool
Website Update
Equipment Connection
Help Needed
Check into our nets!
…And more!
---
A note from the coordinator…
The big melt has started in the Twin Cities. All that record snow we received in February is now looking for a place to go, and we are under a flood watch. This is a good reminder to make sure you are up to date on your emergency communications skills. Do you have a go kit? In your go kit, you should have any supplies needed to accommodate your disability. My experience in emergency communications taught me that people with disabilities are accepted as part of most teams after they show that they can and will take care of their own needs and accommodations. In an emergency, it is unreasonable to tie up others on the team with accommodating your disability. While some people may find that a harsh statement, the reality is that if you are waiting to be rescued following a disaster, you don't want to wait longer to accommodate someone with a disability.
Your go kit also needs to contain all your amateur radio supplies for a call-out. Are your batteries charged for your HT? Do you have a spare battery or two if you need them for a long call-out? You will want a means of taking notes. That could be anything from a pen and paper, a Braille note taker, or even a small digital recorder. You will also need snacks and drinking water. Emergency communications is a great way to use your amateur radio skills to serve your community. If you need to brush up on your skills, plan on attending Radio Camp this summer.
And speaking of Radio Camp, applications were sent out last week for the 2019 Radio Camp at True Friends Camp Courage North. The applications went out in paper format, so watch your snail mail for a large packet from the Handiham Program if you are on the list for camp. If you want to attend and are not on the list, please contact Pemdy for an application.
If you are having trouble receiving your E-Letter, you can always go to https://handiham.org/wordpress1/weekly-e-letter/ to see the latest E-Letter. Additionally, you can go to https://handiham.org/audio/handiham.mp3 to listen to the current podcast. These links are updated each time a new E-Letter and podcast is released.
Pemdy and I will be in the office during our usual hours next week. If you call the Handiham Program office, and we do not answer, please leave a message. When you leave a message, don't forget to leave your phone number. Also, if you send an email, please include your name along with your call sign if you have one to speed up the response time. As always, if you need to update anything like your contact information, call sign, license class, membership, or members only log-in information, you can email us at handiham@allina.com.
In the E-Letter, there is an article about Dancing Dots, a program to make music accessible for people who are blind or low vision, another article about using Winlink for emergency communications following a disaster, and the first part of our new interview with Sam from the YouTube channel The Blind Life. Of course, you can also find the regular articles you see here each week.
Do you have a story to share about assistive technology or ham radio related activities? Please send your articles and stories via email to Lucinda.Moody@allina.com or by calling me at 612-775-2290.
---
News in Assistive Technology
Dancing Dots Braille Music Translator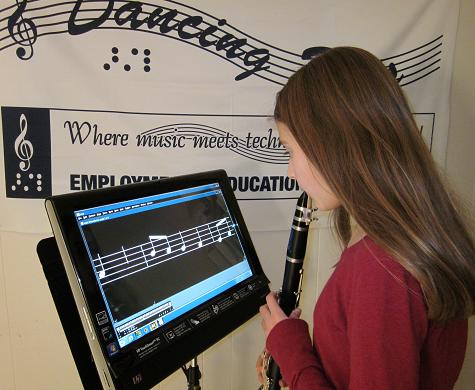 Dancing Dots offers technology, educational resources, and training to assist people who are low vision or blind to read, write and record their music. They also offer remote and on-site training for accessible music technology on both PC and Mac. Check out their website to learn more at: http://www.dancingdots.com/main/index.htm You can also check out a couple of videos made by Sam at the Blind Life to learn more. https://youtu.be/WOE_WEK25mc https://youtu.be/Zc7svnKoQCw
---
From the Mailbag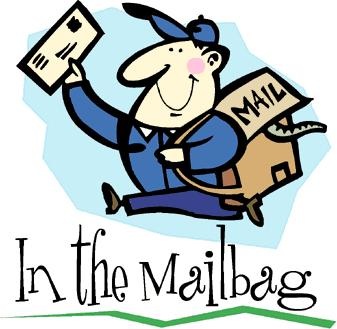 As I write this, it's just after 3AM, on Sunday, November 4, 2018. In August of 2013, after being off HF for 15 long years and not having my own station, I was able to obtain money to buy a station for myself! Even though it was used, I did not care! I was back on HF, and I cannot tell you the joy I felt, especially being in contests. It had been such a long time since I had to sell my station because my Kenwood TS120 was not working right.

Now, I live in an apartment with severe antenna restrictions. Even though there are ten floors, my apartment is on the 2nd floor, one floor above the manager's office. My balcony faces the parking lot, so everybody who comes in can see my antenna if it is hanging below the balcony floor. In 1998, the antennas for 10 through 40 meters were tied to the balcony, visible in the parking lot.

When I got the money, I bought another used Kenwood TS120. I was so excited to get that radio and buy a power supply for it. My friend, Rick Merkle, WO8M, came over and hooked up my rig to my power supply, because, being a blind ham, I cannot see to hook up red to red and black to black.

Then I said to myself, what am I going to do for an antenna? People can see whatever I put up from the parking lot. I remembered my friend Paul, KG8OU, who told me to just use a piece of coax (it's called a snake antenna) and cut it for as long as it can be. Then, just let it hang over the balcony. I did just that, and no soldering was necessary! You can build them at whatever length you need, depending on how much room you have, and when you're done, just pull the snake back inside your shack. It's also great because when you pull the snake antenna back inside, you have no problem with water or moisture ever getting in your coax, because you're not leaving the coax outside! It's one antenna that a blind ham can build, and I love them!

Well, I didn't have one of those snake antennas, but Brent, KB8MQR, made me one. He gave it to me, and when nobody was around outside, I let it hang over the balcony. My first chance to use it was the second Friday in August! The Worked all Europe (WAE), contest on CW was on that weekend. It started on Friday night at 7 PM Eastern time. That weekend, I worked a total of 35 QSOs! I worked about twenty countries, and my snake tuned up on 20, 15, and 10! I was amazed. I would give my call, and most of the time the station would come right back to me on the first try!

The only problem was this antenna is not a traditional antenna, and the SWR was a bit high. Then, I heard about the Elecraft KX3 with its wide range automatic antenna tuner. I decided to give that a try because that tuner might be able to tune my snake antenna much better. So, I bought one.

In November of 2015, I decided to participate in the ARRL Sweepstakes CW
contest using my own station and the snake. I decided to try making my own snake antenna and see if it would work. I had nothing to lose! I bought a piece of RG213 coax. This is not the thin RG8X coax; this is the hard line coax. It's a bit wider in diameter, but you get more power through that kind of coax. It's a low loss coax and the only coax I will ever use.

So, I ordered a 25-foot section of RG213 with a PL259 connector on each
end. I ordered the coax knowing full well that 25 feet would be too long because it would hang down below the balcony floor where it would be seen. When it got here on that Friday, I got out the best tool in my tool box, a great pair of wire cutters. It cuts through wire and coax, even RG213!

At 3 AM on Saturday morning, with nobody around outside, I measured from the connection where my coax plugs into the coax adapter cable and that adapter cable plugs into my Elecraft KX3. Using the greatest tool I ever bought, a braille yard stick, I measured from there to the edge of my balcony and then measured from the top of the balcony down to where the bottom of the balcony floor is. It came out to just about 18 feet 6 inches. I hung the piece of coax over the balcony and bent down, finding the spot that was right on the bottom of the balcony floor. I wrapped my fingers around that spot on the coax. Then, I came back into the apartment, got out the wire cutters, and cut the coax right at that spot.

Since I didn't want anyone to see me putting up the antenna during the day, I hung it over the balcony. Then I closed my screen door and the storm door to where they touched the coax and went to bed. I thought, after all this work, I sure hope this antenna works tomorrow.
Editor's Note: Check out the Mail Bag next week for the next part of Trippy's story.
---
Interview of the Week
Last week, I had the pleasure of interviewing Sam from the YouTube channel The Blind Life. He works in the field of assistive technology and is passionate about helping people who are blind or low-vision to keep a positive attitude and even a sense of humor about their vision or lack thereof. Please join me in welcoming Sam.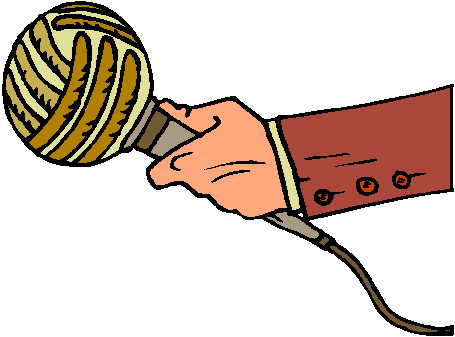 LM: We've got Sam here from the YouTube channel called The Blind Life, and this is a little different than what we usually do in our Handiham Program interviews because Sam is not a ham. But he does a lot with assistive technology, so I think you are going to really enjoy this interview. So, welcome, Sam, and why don't you tell us a little bit about how you got started?

SS: Yes, thank you! Thank you for having me! I am a bit of a ham, but not in the sense that you guys are thinking of. My wife would say I am, anyway.

SS: So, yes, I make videos on YouTube, even though I am visually impaired. I've been legally blind since my early teens, and a lot of people ask me why? Why do you make videos? YouTube is such a visual medium. Why would you make videos about vision impairment for the visually impaired?

SS: I don't really have a great answer for that other than I have always been a creative person, and I was kind of working in video before I started my channel, and I have just kind of continued in it. But there is a really great and growing community of visually impaired individuals on YouTube.

SS: It's a really great place to get information. It's the second largest search engine on the planet, YouTube is. If you ever need to know how to do anything, you can search for a video on YouTube, and chances are you will find one. So, it ended up being a great fit for the information I wanted to get out, which as I said is all about living life with vision impairment with an emphasis on the assistive technology that can help make your life better.

LM: Speaking of assistive technology, why don't you tell us about what you deal with there?

SS: Sure! In my day job, I am actually an assistive technology program coordinator at a non-profit for the visually impaired in Central Kentucky. It's the Bluegrass Council of the Blind. If anybody is in Kentucky, we would love for you to look us up. If you need help with learning how to use your mobile devices or your computers with low vision, definitely come check us out. We can help with that.

SS: I am very lucky to work there because I have access to all kinds of amazing technology that I love to feature on my channel. That's one of the main things I do on the channel is that I feature these devices. I do reviews of new emerging technologies in the assistive technology world, just mainly trying to get the information out there.

SS: A lot of people are maybe not up to date with what kinds of technologies are available now days. Not to blame them—technology is evolving and changing so quickly that it is hard to keep up. So, you can turn on my channel or tune into my channel on YouTube and learn about all the cool new gadgets.

LM: Talking about cool new gadgets, what do you think is some of the best up and coming stuff out there?

SS: Well, as I said, I mainly cover vision impairment, so the trend for low vision really is heading towards wearable devices. People have probably heard of eSight. You've probably seen eSight somewhere on the news. It's been on Oprah and Ellen's show and all over the place. eSight is wearable goggles—basically electronic binoculars is how I describe them. There's little screens right in front of your eyes, and there's a camera pointing out. It enlarges distant objects, bringing them up close in front of your vision, and they work pretty well.

SS: There's several different devices out there now that are similar to that. There's one called IrisVision that works really well for macular degeneration, and even vision impairments such as retinitis pigmentosa, it works great for.

SS: But there's also others if you don't need magnification. Maybe you need a device that will take a picture and read the text back to you. There's devices like the OrCam that can do that. It's a little device about the size of a lipstick container that sits on the side of your glasses. You can point at a menu in a restaurant, for example, and it will see you pointing at it. It will snap a picture, and it will read that menu back to you.

SS: It's really amazing technology. It can do that. It can do color identification. It can scan a barcode and give you information about the product. You can also record your loved one's faces, and when the OrCam sees them, it will announce their name discreetly right there in your ear. It's great for people with vision impairment and even great for people with cognitive issues such as Alzheimer's when they start to maybe not be able to remember their loved one's names. They can have that, and it will always remind them of who's in the room with them.

LM: That's pretty amazing!
You can find Sam's channel at the following link: https://www.youtube.com/channel/UCNbzN3eHbLKPzltSB560DkA/videos
Stay tuned next week for the next installment of our interview with Sam.
---
Ham Radio in the News
ITU Strengthening Emergency Telecommunications in the Americas
After disasters, many communities find themselves using alternative communications systems due to conventional systems being damaged or destroyed. According to the International Telecommunications Union (ITU) emergency communications capability is a priority in the Americas. As part of that effort, the ITU is working with the International Amateur Radio Union (IARU) and with regional communications groups to establish Winlink, a worldwide email service using Amateur Radio, as an alternative emergency communications method. Winlink does not require the internet, making it ideal for disaster communications. You can read more at the following link: http://www.arrl.org/news/itu-strengthening-emergency-telecommunications-in-the-americas
---
A Dip in the Pool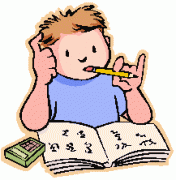 It's time to test our knowledge by taking a dip in the question pool…
Let's go to the General Class pool this week to a question about capacitors connected in parallel:
G5C08 asks: What is the equivalent capacitance of two 5.0 nanofarad capacitors and one 750 picofarad capacitor connected in parallel?
Possible answers are:
A. 576.9 nanofarads
B. 1733 picofarads
C. 3583 picofarads
D. 10.750 nanofarads
When capacitors are connected in parallel, they add up, just like resistors in series. The answer to this question is simple. Just add up the capacitors. But wait! They through in a little difference to make you think. Two capacitors are measured in nanofarads, and one capacitor is measured in picofarads. One nanofarad is equal to 10-9 of a farad. One picofarad is equal to 10-12 of a farad. To convert picofarads to nanofarads, move the decimal point three places to the left. That converts the 750 picofarads to 0.750 nanofarads. Now that you have everything in nanofarads, it is a matter of simple addition. 5.0 nanofarads + 5.0 nanofarads + 0.750 nanofarads = 10.750 nanofarads, making D the correct answer.
Here is a hint for test takers: Whenever you see mixed units like in this question, always convert them to the same unit. Once you have your total, you can convert units again if needed to match up with the correct answer. If working with the metric system is new to you, convert them to the fundamental units, such as farads, ohms, or watts, to complete the calculation. Once you are done, convert the answer back to the units required for the question.
---
Website Update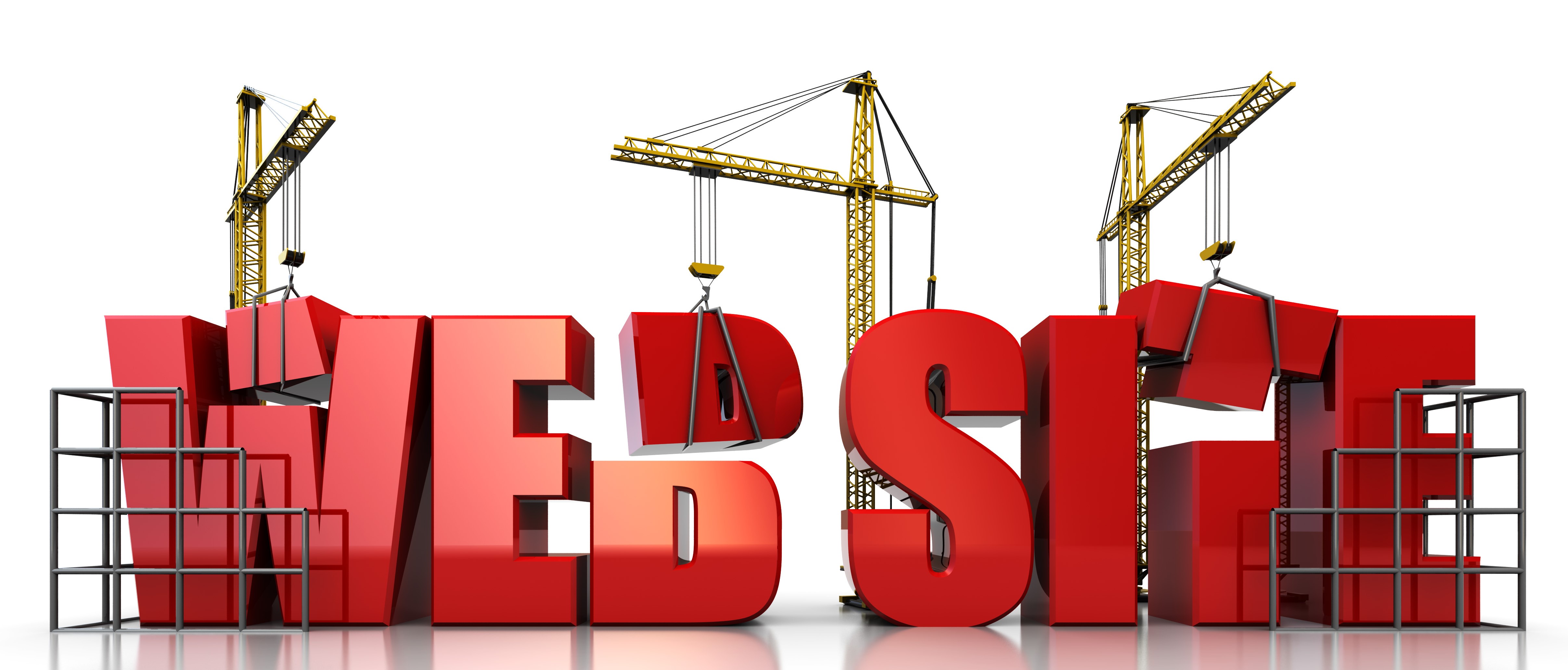 Here are the latest updates on the new Handiham.org website. Don't forget to monitor the site for updates throughout the week. When changes are made, I will post to the website. You can also find the latest updates any time by going to https://handiham.org/wordpress1/website-updates/. If you have any feedback about the website, I would love to hear from you. If you are a current member and your credentials are not allowing you to login to the site, please contact Pemdy for assistance at handiham@allina.com or 612-775-2291.
The March issue of the QCWA Journal is available in the magazines and newsletters section of the members only website.
---
Equipment Connection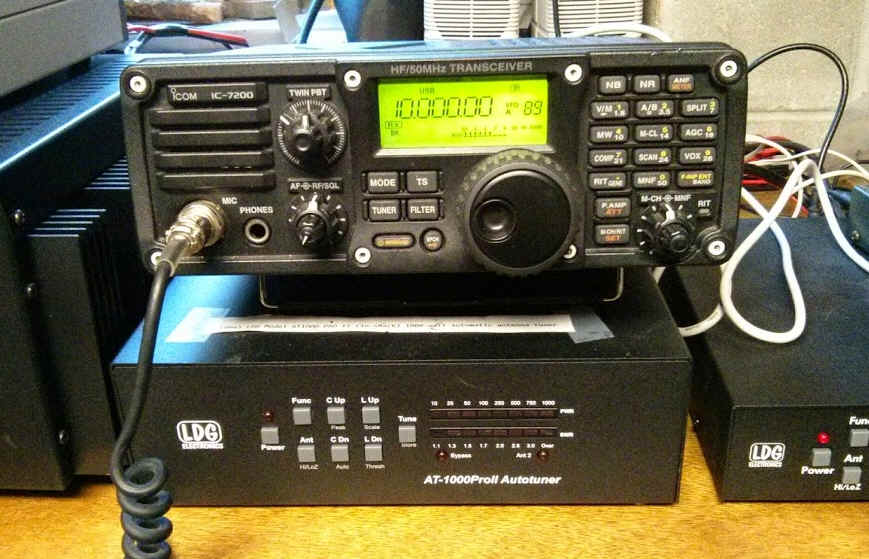 Equipment connections are happening, and the list is open! If you have a request for the Equipment Connection, contact me, leaving your name and phone number. I will call you to discuss your request. Please note that it may take several days for a return call due to all the other things going on in the Handiham Program. If you don't hear back from me after two weeks, you may contact me a second time. Additionally, if you have received any equipment from the Handiham Program during the last 12 months, you will automatically be placed at the bottom of the list so that others can also participate in the Equipment Connection.
Many thanks to the numerous people who have offered equipment for Handiham Members. If you have equipment that you would like to donate to a Handiham Program member, please email Lucinda at Lucinda.Moody@allina.com or call 1-612-775-2290.
---
Help Needed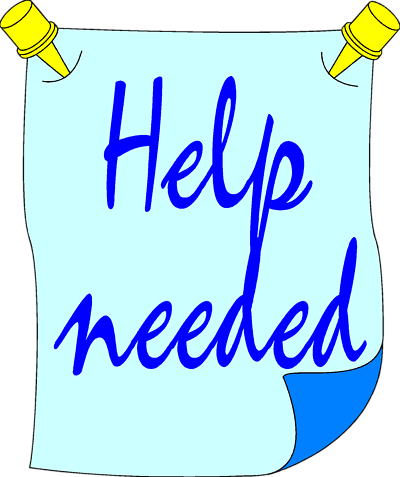 The Handiham Program needs contributors to Handiham World. Do you have a particular interest in amateur radio that you would like to share with others? Maybe you have a particular mode or band you like to operate and have learned a lot about. Or maybe you have some great stories to share from your experiences in the amateur radio hobby. Put your writing skills to work for Handiham World by sending your submissions to Lucinda.Moody@allina.com.
The Handiham Program needs more readers. While we need some regular readers, we also need some with a background in teaching in STEM related fields, especially if you have also worked with students requiring accommodations. This volunteer position requires you to use your own equipment to record, however, we will provide the reading materials. If you or someone you know would like to try reading material for the members only section, please contact me for more information on how to submit a demo recording.
We need help updating our available resources for members. If you are blind and enjoy using your ham radio or assistive technology related devices, your assistance is especially needed. It would be a big help to your fellow Handiham Members if you would record a tutorial or product review. These need to be sent in Mp3 format, and the Handiham Program reserves the right to edit the recordings as needed before publishing in the Members Only section of the Handiham.org website. Please contact me at Lucinda.Moody@allina.com or 612-775-2290 if you have any questions.
I want to say a big thank you to those who have made or volunteered to make tutorials for the Members Only portion of the website. We have already had a number of members step up to offer their services, and their help is greatly appreciated! We also have some new readers who are working on some books, so keep watching for website updates as we add more content.
---
Check into our Handiham nets… Everyone is welcome!
How to find the Handiham Net:
The Handiham EchoLink conference is 494492. Connect via your iPhone, Android phone, PC, or on a connected simplex node or repeater system in your area.
The Handiham DMR Talkgroup on Brandmeister is 31990. On AllStar, it is available at node 47367.
The Handiham Net will be on the air daily. If there is no net control station on any scheduled net day, we will have a roundtable on the air get-together.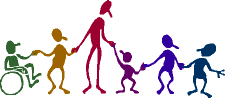 Our daily Echolink net continues to operate for anyone and everyone who wishes to participate at 11:00 hours CDT (Noon Eastern and 09:00 Pacific), as well as Wednesday evenings at 19:00 hours CDT (7 PM). If you calculate GMT, the time difference is that GMT is five hours ahead of Minnesota time during the summer.
Doug, N6NFF, poses a trivia question in the first half of the Wednesday evening session, so check in early if you want to take a guess. The answer to the trivia question is generally given shortly after the half-hour mark. A big THANK YOU to all of our net control stations.
---
Membership
You can pay your Handiham dues and certain other program fees on line. Simply follow the link to our secure payment site, then enter your information and submit the payment.

Handiham annual membership dues are $12.00. The lifetime membership rate is $120.00.
MEMBERSHIP DUES PAYMENT LINK
If you want to donate to the Handiham Program, please use our donation website. The instructions are at the following link:
DONATION LINK
As always, while our other services require that you have a current Handiham Program membership, you do not have to be a member to receive the Handiham World E-Letter.
How to contact us
There are several ways to contact us.
Postal Mail:
Courage Kenny Handiham Program
3915 Golden Valley Road MR 78446
Golden Valley, MN 55422
E-Mail: handiham@allina.com
Preferred telephone: 1-612-775-2291
Toll-Free telephone: 1-866-HANDIHAM (1-866-426-3442)
Note: Mondays through Thursdays between 9:00 AM and 2:00 PM United States Central Time are the best times to contact us.
You may also call Handiham Program Coordinator Lucinda Moody, AB8WF, at: 612-775-2290.
73, and I hope to hear you on the air soon!
For Handiham World, this is Lucinda Moody, AB8WF
The weekly e-letter is a compilation of assistive technology, operating information, and Handiham Program news. It is published on Wednesdays, and is available to everyone free of charge. Please email handiham@allina.com for changes of address, unsubscribes, etc. Include your old email address and your new address.
Podcast: Play in new window | Download