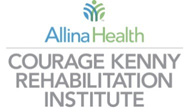 Courage Kenny Rehabilitation Institute Handiham World Weekly E-Letter for the week of Wednesday, March 27, 2019
This is a free weekly news & information update from the Courage Kenny Handiham Program, serving people with disabilities in Amateur Radio since 1967.
Our contact information is at the end.
Listen here:
https://handiham.org/audio/handiham27MAR2019.mp3
Get this podcast in iTunes:

RSS feed for the audio podcast if you use other podcasting software:
http://feeds.feedBurner.com/handiham
Subscribe or change your subscription to the E-mail version here.
---
Welcome to Handiham World.
In this edition:
A note from the coordinator
News in Assistive Technology
From the Mailbag
Interview of the Week
Ham Radio in the News
A Dip in the Pool
Website Update
Equipment Connection
Help Needed
Check into our nets!
…And more!
---
A note from the coordinator…
I am amazed at how much snow has melted over the past couple weeks. I can see bare ground in places that were previously buried under a few feet of snow! It is Minnesota, however, so I know that I can't get too excited about the end of winter yet. Last year, we had a mid-April blizzard!
If you haven't already done so, don't forget to file your comments with the FCC about the proposed changes for the Technician class license privileges. While you are at it, drop us a line here at Handiham World telling us what you think, and we will publish your letting in a future issue. You can read more about this issue, including how to file comments with the FCC, at the following link: http://www.arrl.org/news/fcc-invites-comments-on-arrl-technician-enhancement-proposal
Pemdy designed a new logo to be used on swag for our 2019 Radio Camp participants and volunteers. We are still looking for more responses to give us a better idea of what kinds of products you are interested in purchasing. A list of items will be sent out before Radio Camp, and orders will be delivered to you at camp. Please complete the following short survey to let us know your preferences on what we make available. Click here to complete survey
Radio Camp applications were sent out three weeks ago for the 2019 Radio Camp at True Friends Camp Courage North. Because space for camp is limited, we will accept campers based on when they requested and turned in their completed application packets. If you want to attend and have not requested an application, please contact Pemdy as soon as possible.
If you are having trouble receiving your E-Letter, you can always go to https://handiham.org/wordpress1/weekly-e-letter/ to see the latest E-Letter. Additionally, you can go to https://handiham.org/audio/handiham.mp3 to listen to the current podcast. These links are updated each time a new E-Letter and podcast is released.
Pemdy and I will be in the office during our usual hours next week. If you call the Handiham Program office, and we do not answer, please leave a message. When you leave a message, don't forget to leave your phone number. Also, if you send an email, please include your name along with your call sign if you have one to speed up the response time. As always, if you need to update anything like your contact information, call sign, license class, membership, or members only log-in information, you can email us at handiham@allina.com.
In the E-Letter, there is an article about the DARCI USB Morse code computer access device, another article about a January snow net in Ohio, and the next part of our interview with Sam from the YouTube channel The Blind Life. Of course, you can also find the regular articles you see here each week.
Do you have a story to share about assistive technology or ham radio related activities? Please send your articles and stories via email to Lucinda.Moody@allina.com or by calling me at 612-775-2290.
---
News in Assistive Technology
DARCI USB Morse Code Computer Access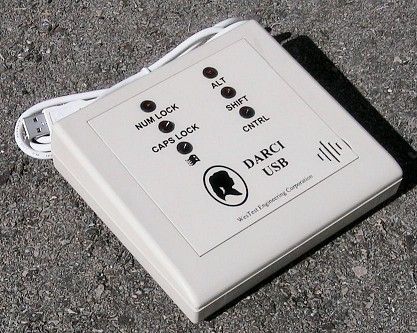 The DARCI USB is a Morse code based computer access device. Because Morse code is the fastest, most productive alternate computer access method available, and because it is the only method that becomes completely automatic, a Morse code user can concentrate on what they are working to accomplish rather than on their input method. The Darci Morse Code Trainer is also available for download. The program uses multimedia to present pictures and sounds to assist in teaching the code. To learn more, check out the following web site: http://www.westest.com/index.php/2015-02-01-14-22-07/darci-usb
---
From the Mailbag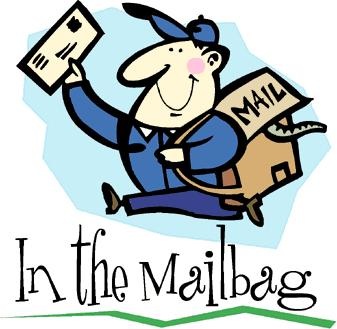 Hi Lucinda,

First, I want to thank you for posting my snake antenna story. I sure appreciate it! Secondly, I sure appreciate the disclaimer. I should have written it myself at the end of the article, and I'm sorry I didn't. You are absolutely right about everything you said in it. The reason I use this antenna (more inside the apartment now than when I wrote the letter) is people can see everything I do on my balcony, I mean everything. I have no privacy.

I'm going to try the slinky dipole, and we'll see how that works. It's supposed to be wonderful for indoor use, and it's supposed to be wonderful for small spaces, with 80 through 6 meter capability. So, we'll see what happens!

You take care and keep cranking out those fantastic Handiham Worlds!

Trippy, AC8S
---
Interview of the Week
I had the pleasure of interviewing Sam from the YouTube channel The Blind Life a few weeks ago. He works in the field of assistive technology and is passionate about helping people who are blind or low-vision to keep a positive attitude and even a sense of humor about their vision or lack thereof. Please join me for the next part of our conversation.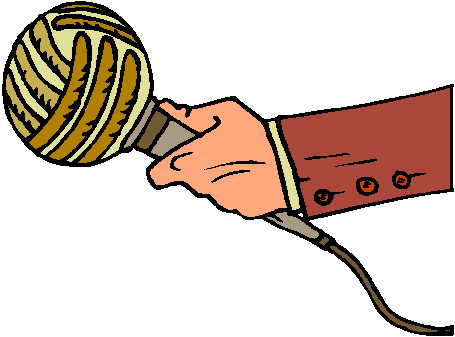 LM: What's the most unexpected piece of assistive technology that you've run into?

SS: I am still—I guess I shouldn't be saying I'm surprised at this point—but it's still amusing to me how the simplest things can be so helpful. There's something called bump dots. I'm not sure if you are familiar with what bump dots are. Sometimes they are called tactile dots.

SS: Basically, it's just this little blob of either silicone rubber or foam, and it has adhesive on one side. And it's just about the size of a BB, maybe. So, it's tiny. They come on a sheet, like stickers. And you can just put them anywhere you need a little bit of tactile indication of something important.

SS: For example, a very popular place is on the microwave, the touchpad for a microwave or the touchpad for a stove. Those things are completely flat. Oftentimes, they are not very high contrast, so they are really, really hard for us to use with low vision.

SS: But, I can just take a couple of these little bump dots, and I can put them on some key buttons. Now, I don't put them on all of them because that defeats the purpose. I put them on, for example, the one, the three, the five, the seven, the nine, the zero, and then the start and the stop. And even that would be excessive. That's still a lot of bumps. But if I needed ten seconds, I just reach up, find the one bump, press it, reach down and find the zero bump, press it, and then the start.

SS: And if I needed twenty seconds, I'd know that it's just in between the one and the three bump—so I don't need a bump on that one. It's a super simple, easy solution. We use those bump dots everywhere!

SS: I've got them on light switches in my house. Like in my garage, I have a switch next to the door that has a bunch of buttons on it. I have no idea what all these buttons do. But one of the buttons is a light for the garage, so I have a bump dot just sitting on that, so that I can just reach up and feel it and know which button I need to press.

SS: I've had them on keyboards before. I've had them on remote controls. They can go anywhere that you just need a little tactile indication of something important that would be difficult for you to see visually. It's a super easy solution, and it's so versatile. It's one of our favorites. We recommend them all the time.

LM: Have you ever seen any piece of assistive technology come along that you look at and you realize somebody sighted designed it and they have no idea what they are talking about?

SS: All the time. It happens quite a lot, unfortunately. I'm sure that people have the best of intentions. But, being sighted, you are thinking about these problems in a different way than the person with vision impairment would think about it. You are going about the problem differently than we would, and unfortunately, there's not much you can do about that.

SS: That's why it's important for people like myself in my job in my position who is visually impaired—I lived with vision impairment for more than thirty years now—I know what works, I know what doesn't work. I can have a new client come in, and I'm not going to show you this stuff because I know it's not going to work for you. Even though it might be great for someone, I know your vision impairment, I know what you need, and you are not going to need this. Like you said, unfortunately there are some products that don't work for anybody.

LM: If you were talking to someone who was looking to design assistive technology, what would you tell them?

SS: The most important thing would be to get to the heart of the group that you are trying to design for and talk to them. Focus groups (I don't know—I'm not a designer), but you really need to talk to them and find out what they need. And, if you can have somebody who is on the team who is visually impaired who knows how to design these things, that would be invaluable in my opinion because they are going to know what is going to work and what they need.
Stay tuned next week for the last installment of our interview with Sam.
You can find Sam's YouTube channel at the following link: https://www.youtube.com/channel/UCNbzN3eHbLKPzltSB560DkA/videos
---
Ham Radio in the News
Ohio ARES Provides "Situational Awareness" During January Blizzard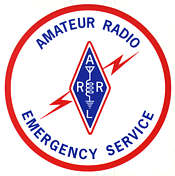 During a particularly bad snow storm in January, Ohio ARES members used their training to provide widespread local conditions with specific details that emergency managers could use to inform their decisions. The Ohio "Snow Net" received 131 reports from half of the counties in the state on HF and DMR nets. Emergency managers were impressed with the detailed reports provided by the hams, including snow depths and wind speeds. While there are no plans to run this sort of net for all snow storms, it is a useful tool when extreme winter weather hits. You can read more at the following link: http://www.arrl.org/news/ohio-ares-provides-situational-awareness-during-january-blizzard
---
A Dip in the Pool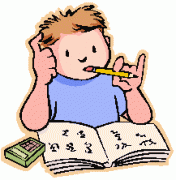 It's time to test our knowledge by taking a dip in the question pool…
Let's go to the Technician Class pool this week to a question about SWR foldback protection:
T7C05 asks: Why do most solid-state Amateur Radio transmitters reduce output power as SWR increases?
Possible answers are:
A. To protect the output amplifier transistors.
B. To comply with FCC rules on spectral purity.
C. Because power supplies cannot supply enough current at high SWR.
D. To improve the impedance match to the feedline.
Solid state transceivers are designed for 50-ohm impedance on the transmission line. A standing wave can result in the transmitter seeing impedance that is either too high or too low. With high impedance, the output transistors could experience high voltage that causes them to break down. With low impedance, the current will be too high, causing the rig to overheat. The SWR foldback protection reduces power when the SWR is higher than normal to protect the rig from damage. That makes answer A, to protect the output amplifier transistors, the correct choice.
---
Website Update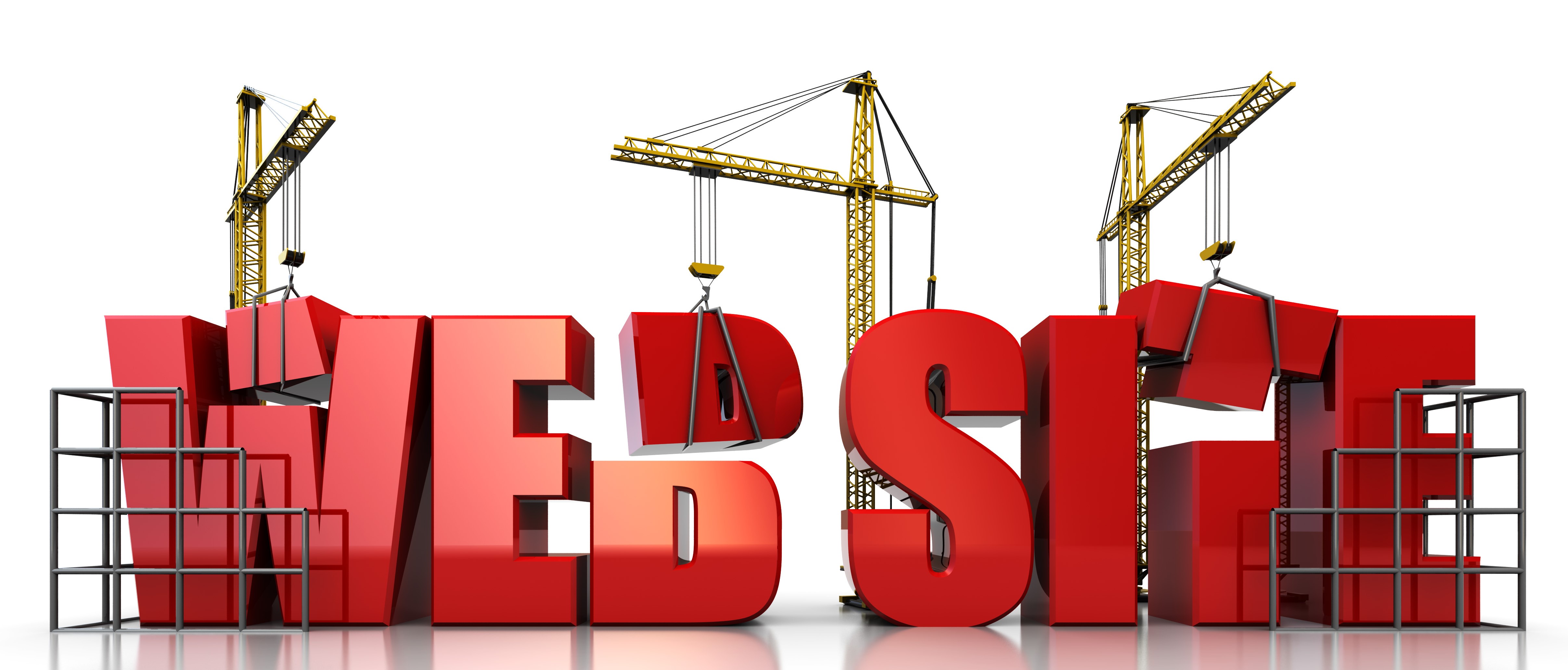 Here are the latest updates on the new Handiham.org website. Don't forget to monitor the site for updates throughout the week. When changes are made, I will post to the website. You can also find the latest updates any time by going to https://handiham.org/wordpress1/website-updates/. If you have any feedback about the website, I would love to hear from you. If you are a current member and your credentials are not allowing you to login to the site, please contact Pemdy for assistance at handiham@allina.com or 612-775-2291.
---
Equipment Connection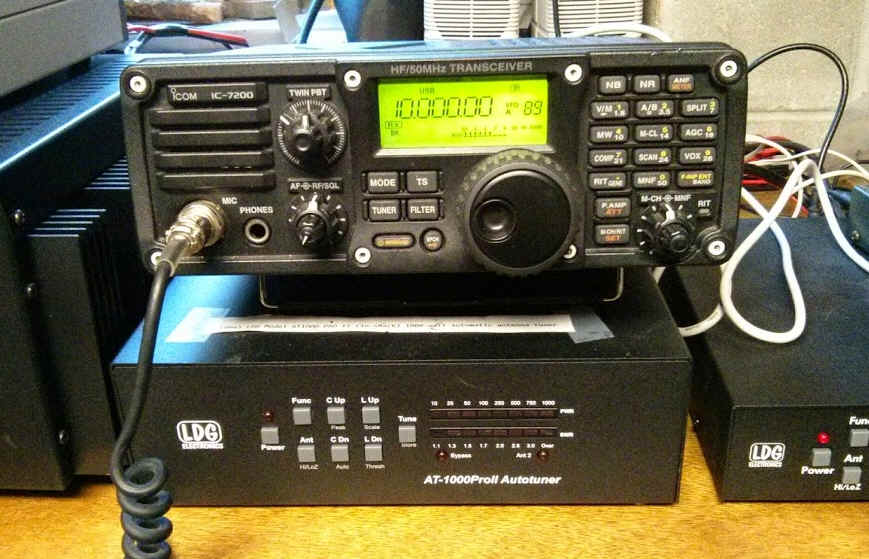 Equipment connections are happening, and the list is open! If you have a request for the Equipment Connection, contact me, leaving your name and phone number. I will call you to discuss your request. Please note that it may take several days for a return call due to all the other things going on in the Handiham Program. If you don't hear back from me after two weeks, you may contact me a second time. Additionally, if you have received any equipment from the Handiham Program during the last 12 months, you will automatically be placed at the bottom of the list so that others can also participate in the Equipment Connection.
Many thanks to the numerous people who have offered equipment for Handiham Members. If you have equipment that you would like to donate to a Handiham Program member, please email Lucinda at Lucinda.Moody@allina.com or call 1-612-775-2290.
---
Help Needed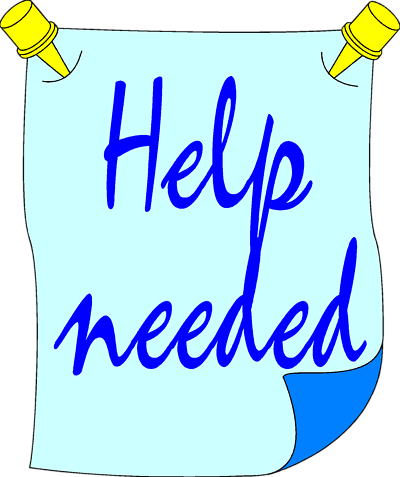 The Handiham Program needs contributors to Handiham World. Do you have a particular interest in amateur radio that you would like to share with others? Maybe you have a particular mode or band you like to operate and have learned a lot about. Or maybe you have some great stories to share from your experiences in the amateur radio hobby. Put your writing skills to work for Handiham World by sending your submissions to Lucinda.Moody@allina.com.
The Handiham Program needs more readers. While we need some regular readers, we also need some with a background in teaching in STEM related fields, especially if you have also worked with students requiring accommodations. This volunteer position requires you to use your own equipment to record, however, we will provide the reading materials. If you or someone you know would like to try reading material for the members only section, please contact me for more information on how to submit a demo recording.
We need help updating our available resources for members. If you are blind and enjoy using your ham radio or assistive technology related devices, your assistance is especially needed. It would be a big help to your fellow Handiham Members if you would record a tutorial or product review. These need to be sent in Mp3 format, and the Handiham Program reserves the right to edit the recordings as needed before publishing in the Members Only section of the Handiham.org website. Please contact me at Lucinda.Moody@allina.com or 612-775-2290 if you have any questions.
I want to say a big thank you to those who have made or volunteered to make tutorials for the Members Only portion of the website. We have already had a number of members step up to offer their services, and their help is greatly appreciated! We also have some new readers who are working on some books, so keep watching for website updates as we add more content.
---
Check into our Handiham nets… Everyone is welcome!
How to find the Handiham Net:
The Handiham EchoLink conference is 494492. Connect via your iPhone, Android phone, PC, or on a connected simplex node or repeater system in your area.
The Handiham DMR Talkgroup on Brandmeister is 31990. On AllStar, it is available at node 47367.
The Handiham Net will be on the air daily. If there is no net control station on any scheduled net day, we will have a roundtable on the air get-together.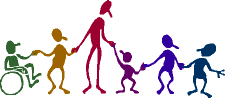 Our daily Echolink net continues to operate for anyone and everyone who wishes to participate at 11:00 hours CDT (Noon Eastern and 09:00 Pacific), as well as Wednesday evenings at 19:00 hours CDT (7 PM). If you calculate GMT, the time difference is that GMT is five hours ahead of Minnesota time during the summer.
Doug, N6NFF, poses a trivia question in the first half of the Wednesday evening session, so check in early if you want to take a guess. The answer to the trivia question is generally given shortly after the half-hour mark. A big THANK YOU to all of our net control stations.
---
Membership
You can pay your Handiham dues and certain other program fees on line. Simply follow the link to our secure payment site, then enter your information and submit the payment.

Handiham annual membership dues are $12.00. The lifetime membership rate is $120.00.
MEMBERSHIP DUES PAYMENT LINK
If you want to donate to the Handiham Program, please use our donation website. The instructions are at the following link:
DONATION LINK
As always, while our other services require that you have a current Handiham Program membership, you do not have to be a member to receive the Handiham World E-Letter.
How to contact us
There are several ways to contact us.
Postal Mail:
Courage Kenny Handiham Program
3915 Golden Valley Road MR 78446
Golden Valley, MN 55422
E-Mail: handiham@allina.com
Preferred telephone: 1-612-775-2291
Toll-Free telephone: 1-866-HANDIHAM (1-866-426-3442)
Note: Mondays through Thursdays between 9:00 AM and 2:00 PM United States Central Time are the best times to contact us.
You may also call Handiham Program Coordinator Lucinda Moody, AB8WF, at: 612-775-2290.
73, and I hope to hear you on the air soon!
For Handiham World, this is Lucinda Moody, AB8WF
The weekly e-letter is a compilation of assistive technology, operating information, and Handiham Program news. It is published on Wednesdays, and is available to everyone free of charge. Please email handiham@allina.com for changes of address, unsubscribes, etc. Include your old email address and your new address.
Podcast: Play in new window | Download