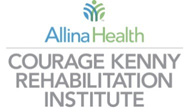 Courage Kenny Rehabilitation Institute Handiham World Weekly E-Letter for the week of Wednesday, May 8, 2019
This is a free weekly news & information update from the Courage Kenny Handiham Program, serving people with disabilities in Amateur Radio since 1967.
Our contact information is at the end.
Listen here:
https://handiham.org/audio/handiham08MAY2019.mp3

Get this podcast in iTunes:

RSS feed for the audio podcast if you use other podcasting software:
https://handiham.org/wordpress1/feed/podcast/
Subscribe or change your subscription to the E-mail version here.
---
Welcome to Handiham World.
In this edition:
A note from the coordinator
News in Assistive Technology
From the Mailbag
Interview of the Week
Ham Radio in the News
A Dip in the Pool
Website Update
Equipment Connection
Help Needed
Check into our nets!
…And more!
---
A note from the coordinator…
I am back in Minnesota this week getting ready to head to Ohio next week for the Dayton Hamvention. If you are planning to go there this year, our booth number is 6602, located in the same spot as last year. We would love to have you stop by for a visit. They have debuted a new app this year, and Kelly Stanfield, W0YQG, says it is accessible with Apple's VoiceOver. You can search for "2019 Dayton Hamvention" in the Apple or Android app store to find it. Don't forget that attendance on Sunday is free this year! Hamvention starts in just 8 more days!
The SKYWARN for the Visually Impaired training class last week in Grand Rapids, Michigan, was great.


One of the interesting things that happened was the concern the guide dogs showed when they played the audio from a tornado in Indiana. Other audio clips did not have the same effect.


They have improved the 3D printed models from those used last year, and they added several more audio clips to the presentation.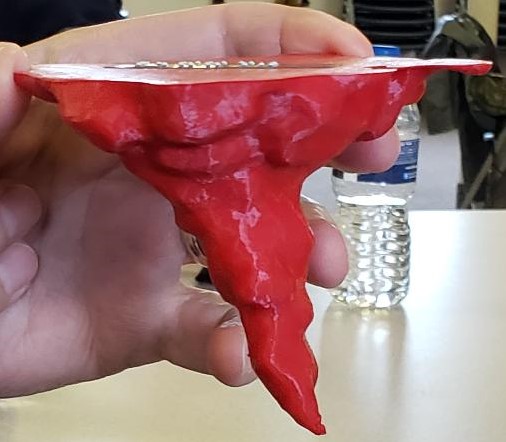 It was great to spend time with Tom Behler, who will be one of our camp instructors, and Ernie Ostuno from the National Weather Service. Tom and Ernie have worked hard to make SKYWARN training accessible and useful for people who are blind or visually impaired.
So far, it looks like about half new campers and half returning campers for the 2019 Radio Camp.


This will be a great opportunity for attendees to make some new friends, participate in camp activities, and get radio-active. Don't forget, transportation is available between the Minneapolis-Saint Paul airport and camp. Plan on lots of boat rides, and you can even go tubing on Lake George!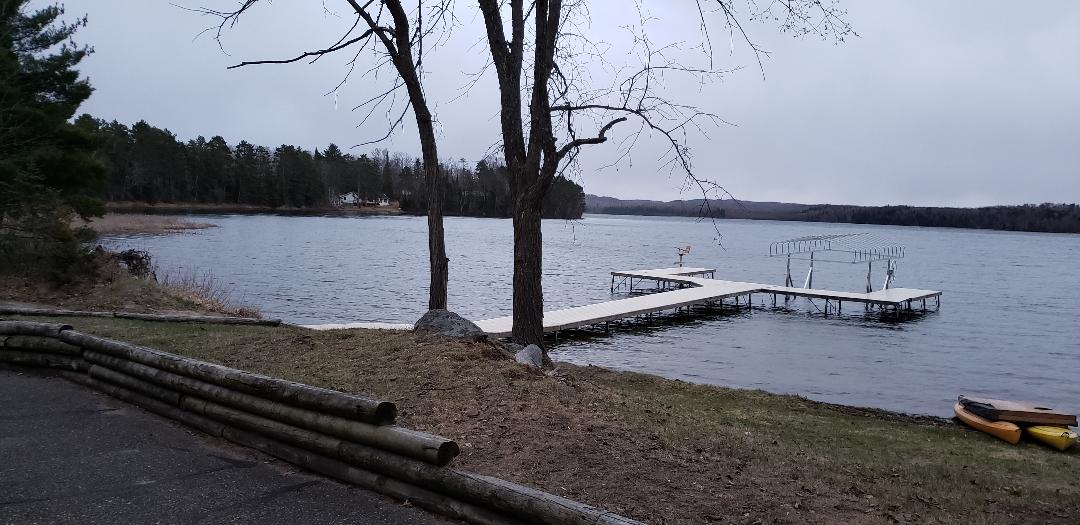 Meals will be served on the beautiful new deck at the dining hall, breathing in the fresh air while you enjoy delicious food.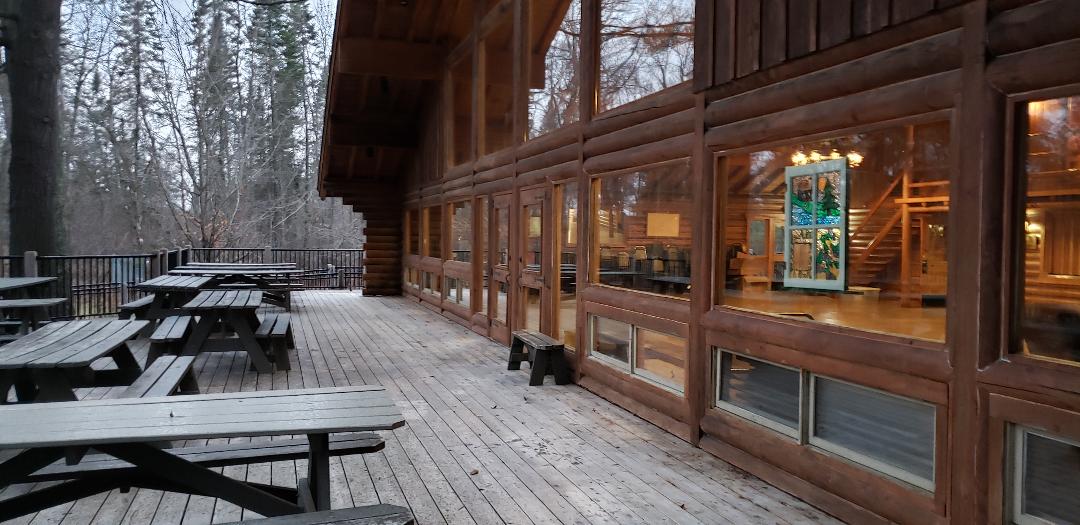 Of course, the ever-popular campfire with musical entertainment will be a staple each night. Because space for camp is limited, we are accepting campers based on when they requested and turned in their completed application packets. If you have questions, or if you want to attend and have not yet requested an application, please contact Pemdy as soon as possible.
Ham Nation put out an awesome 400th episode last week.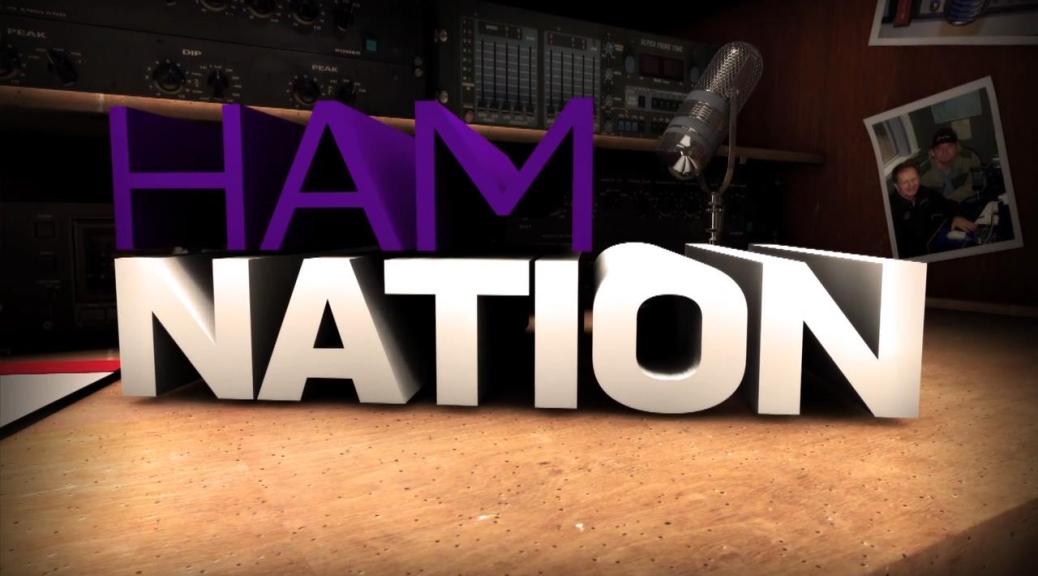 Joe Walsh even showed off his ham shack! It's hard to believe the show has been around for eight years now. If you haven't already checked it out, here is the link: https://twit.tv/shows/ham-nation/episodes/400?autostart=false
Our new podcast feed is titled "Handiham World." The new subscribe links are on the website and in the E-Letter. The podcast is no longer posted in the old location, so please be sure to update your pod catchers.
If you are having trouble receiving your E-Letter, you can always go to https://handiham.org/wordpress1/weekly-e-letter/ to see the latest E-Letter. Additionally, you can go to https://handiham.org/audio/handiham.mp3 to listen to the current podcast. These links are updated each time a new E-Letter and podcast is released.
While I will be out of the office next week, I will be in during my usual hours the rest of this week. Pemdy will continue during her regular hours while I am away. If you call the Handiham Program office, and we do not answer, please leave a message. When you leave that message, don't forget to leave your name, phone number, and call sign, if you have one. Also, if you send an email, please include your name along with your call sign to speed up the response time. As always, if you need to update anything like your contact information, call sign, license class, membership, or members only log-in information, you can email us at handiham@allina.com.
In the E-Letter, there is an article about Outline, a free website that strips extra content from web documents, another article about some unintentional interference in Ohio, and the next part of our interview with Kitty Hevener, W8TDA. Of course, you can also find the regular articles you see here each week.
Do you have a story to share about assistive technology or ham radio related activities? Please send your articles and stories via email to Lucinda.Moody@allina.com or by calling me at 612-775-2290.
---
News in Assistive Technology
Outline: Strip Unwanted Content from Web Documents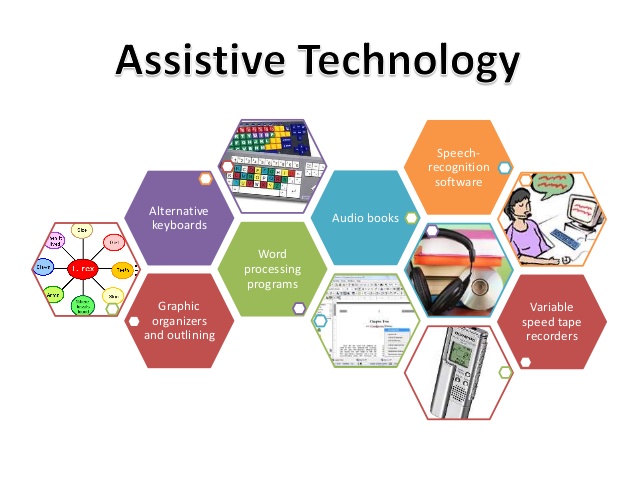 Outline is a free service for reading web articles, creating a reading view. You simply copy the link and paste it into the text box to get the more readable page. You can try it out at https://outline.com/
---
From the Mailbag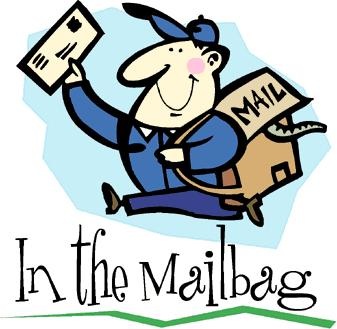 Hi Lucinda,

Just to be clear, I will record CQ Magazine until you find a replacement reader. I am working on the May issue right now.

73,

Jim, KJ3P
Editor's note: Again, we are so thankful for all the work Jim has done over the years in reading CQ Magazine. He leaves some big shoes to fill for the next reader.
---
Interview of the Week
I had the pleasure of interviewing Kitty Hevener, W8TDA, a few weeks ago. She has many years of experience and fun in the amateur radio hobby. Please join me for the next part of our conversation.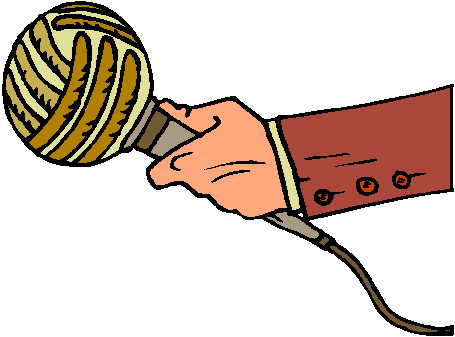 LM: Where did you go then?

KH: I moved to Cincinnati, and I was here for 4 ½ years. Over that time, I really wanted to do more. I was basically doing rehab teaching where I would go into a person's home and find out what problems they were having because of changes in their vision and come up with adaptive techniques for dealing with those problems.

KH: The agency that I worked for was also getting a computer access training program, and I really wanted to be involved in that. As it turned out, we had such a waiting list for services for people that just needed traditional rehab, that I ended up doing more of that than computers.

KH: So, I started looking for opportunities to get more into the access technology field. I found it in Syracuse, NY. I took a job as director of their computer access program. There was only one other person working in that department. She moved on, and that left me to—it was kind of a one-person show.

KH: I discovered that in Syracuse, the one thing that I really did not like, I met my match in terms of dealing with the snow and the cold. I still did ham radio. I did get an antenna put up. I was involved in the local radio club, and I did do some public service activities there as well, but just the snow, the freezing temperatures, and I just wanted something more.

KH: So, I kept networking, and I ultimately ended up with a job at the VA working in the blind rehab center in Palo Alto, California. With that, I was able to do primarily access technology. When I first started working there, we were able to do research on upcoming things like Windows, because at the time that I moved there, we were all still using DOS. (I feel like I'm dating myself!)

KH: So, we researched Windows and screen access programs. It was just a lot of fun. Over time, administration being what administrations are in hospital-type environments, they wanted higher bed counts and reduced lengths of stay for patients. That meant that my workload increased, and we really didn't have any opportunity to do research on new stuff any more.

KH: Unfortunately, during that time—at that time, I wasn't able to do HF because I had a hard enough battle getting a basic 2-meter antenna up. So, I decided not to push my luck. I did 2-meter stuff, and I did public service things. The attitudes were a little different than what they were in Boston, but I still was doing some things and having some success and enjoying it.

KH: Unfortunately, I had a work-related injury along with some other orthopedic issues that got exacerbated during my work at the VA, and I ended up losing my job. Knowing that I could not live on an income of zero in California, I moved back here.

KH: I have HF equipment, I have 2-meter equipment and antennas for both, and I am also doing a little bit of the digital mode of DMR.

LM: It sounds like you are able to have a lot of fun in the ham radio hobby right now.

KH: I am. Public service—I do most of my activities with a group in Northern Kentucky. Those are the activities that I still really enjoy. There aren't as many of them as I might like, but I still do enjoy the ones that they do and that I am able to help with.

LM: That's nice.
Stay tuned next week for the next installment of our interview with Kitty Hevener, W8TDA.
---
Ham Radio in the News
ARRL Hams Help Trace "Mystery" Signal Disrupting Keyless Entry Devices in Ohio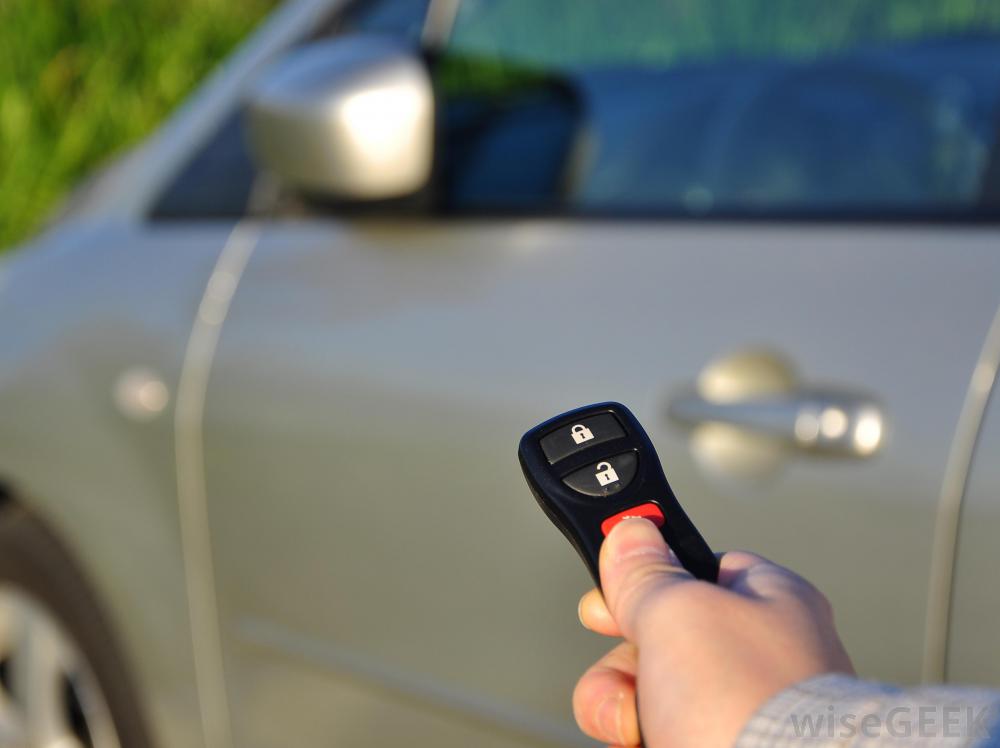 In one Ohio town, people began reporting that their garage door openers and keyless vehicle entry fobs had mysteriously stopped working. Various people, including those who repair garage doors, ham radio operators, and other volunteers, began traipsing through the neighborhood using meters, trying to discover the source of the problem. Initially, they were unable to find the source. A local power company even started shutting power off to areas where the strongest signal was found, but the problem continued. Finally, a ham radio operator located a signal that he isolated to a particular home. It turned out that a resident had created a battery-operated device to alert him to someone being upstairs when he was downstairs. The gadget operated on 315 MHz, the same frequency that many keyless entry devices use. He had no idea that his invention was causing problems for others. Removing the battery ended the interference, allowing everyone to continue life as usual. You can read more at the following link: http://www.arrl.org/news/hams-help-trace-mystery-signal-disrupting-keyless-entry-devices-in-ohio
---
A Dip in the Pool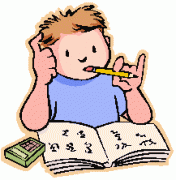 It's time to test our knowledge by taking a dip in the question pool…
Let's go to the Technician Class pool this week to a question about difficulty accessing a repeater you are hearing.
T2B04 asks: Which of the following could be the reason you are unable to access a repeater whose output you can hear?
Possible answers are:
A. Improper transceiver offset.
B. The repeater may require a proper CTCSS tone from your transceiver.
C. The repeater may require a proper DCS tone from your transceiver.
D. All of these choices are correct.
With Radio camp coming up in just over two months, this question is a good reminder of what might be wrong if you can't access the camp repeater. You need to make sure you have the correct repeater offset in your hand-held radio. You also need to check to see if the repeater requires a CTCSS tone for your signal to pass through. Finally, you should check to see if the repeater requires a DCS tone to access it. Every one of these situations could cause you to be unable to bring up a repeater even though you can hear it clearly. That makes D, all of the choices are correct, the right answer.
---
Website Update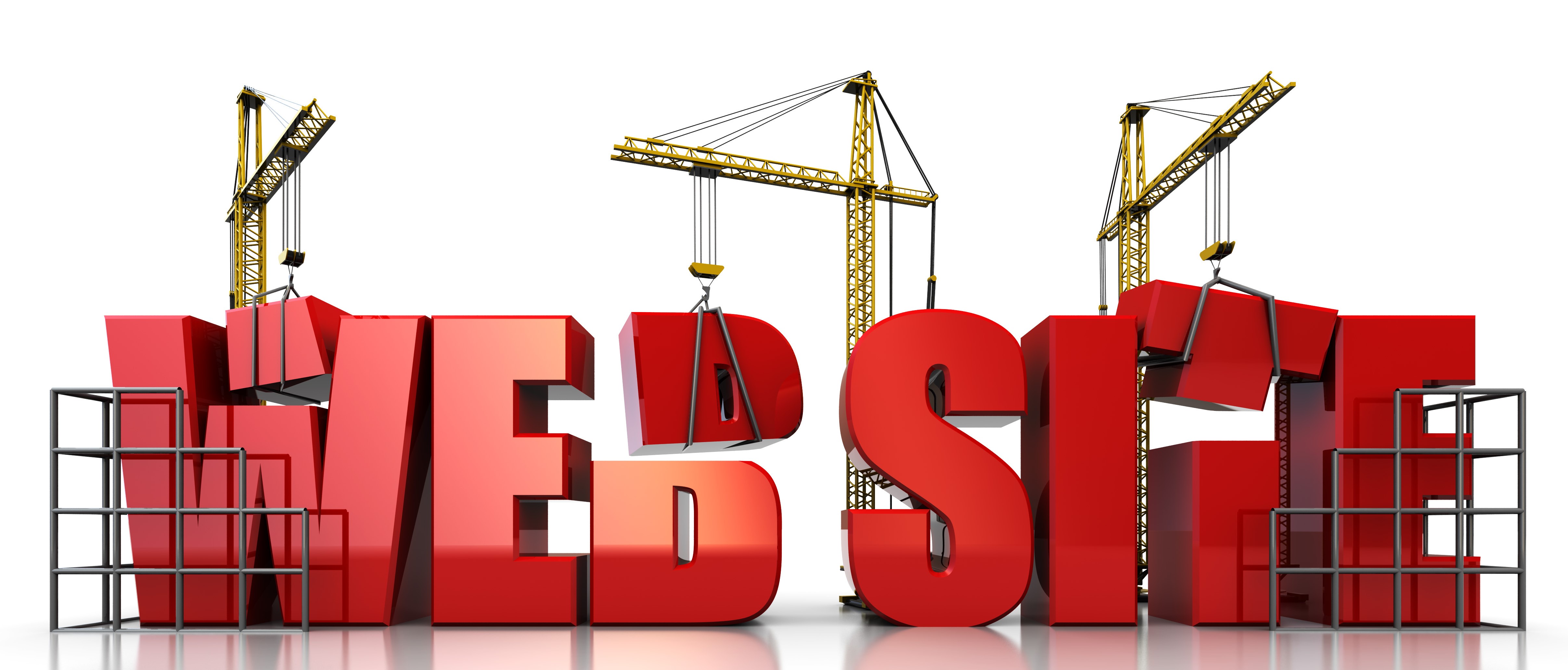 Here are the latest updates on the new Handiham.org website. Don't forget to monitor the site for updates throughout the week. When changes are made, I will post to the website. You can also find the latest updates any time by going to https://handiham.org/wordpress1/website-updates/. If you have any feedback about the website, I would love to hear from you. If you are a current member and your credentials are not allowing you to login to the site, please contact Pemdy for assistance at handiham@allina.com or 612-775-2291.
---
Equipment Connection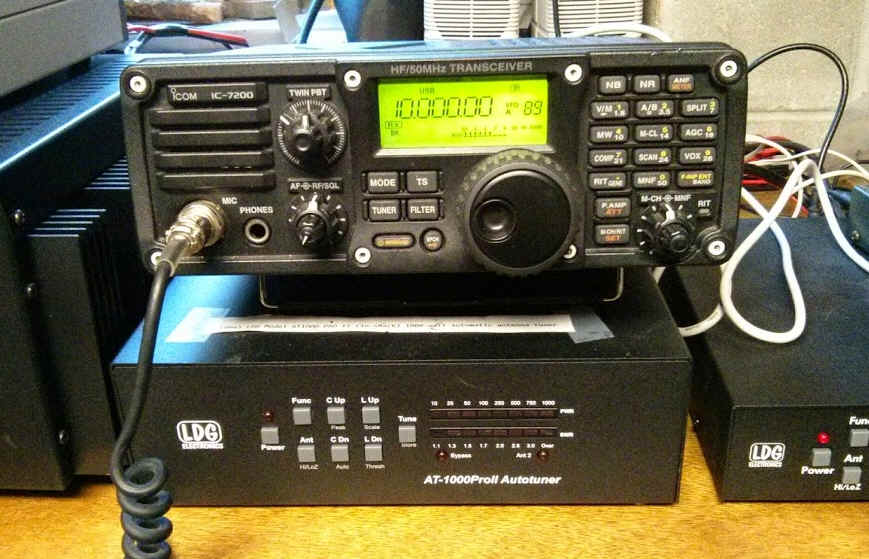 Equipment connections are happening, and the list is open! If you have a request for the Equipment Connection, contact me, leaving your name and phone number. I will call you to discuss your request. Please note that it may take several days for a return call due to all the other things going on in the Handiham Program. If you don't hear back from me after two weeks, you may contact me a second time. Additionally, if you have received any equipment from the Handiham Program during the last 12 months, you will automatically be placed at the bottom of the list so that others can also participate in the Equipment Connection.
Many thanks to the numerous people who have offered equipment for Handiham Members. If you have equipment that you would like to donate to a Handiham Program member, please email Lucinda at Lucinda.Moody@allina.com or call 1-612-775-2290.
---
Help Needed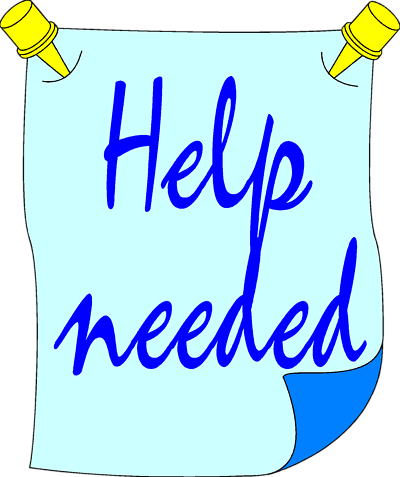 The Handiham Program needs contributors to Handiham World. Do you have a particular interest in amateur radio that you would like to share with others? Maybe you have a particular mode or band you like to operate and have learned a lot about. Or maybe you have some great stories to share from your experiences in the amateur radio hobby. Put your writing skills to work for Handiham World by sending your submissions to Lucinda.Moody@allina.com.
The Handiham Program needs more readers. We are currently searching for a new reader for CQ Magazine. We also need some readers with a background in teaching in STEM related fields, especially if you have also worked with students requiring accommodations. This volunteer position requires you to use your own equipment to record, however, we will provide the reading materials. If you or someone you know would like to try reading material for the members only section, please contact me for more information on how to submit a demo recording.
We need help updating our available resources for members. If you are blind and enjoy using your ham radio or assistive technology related devices, your assistance is especially needed. It would be a big help to your fellow Handiham Members if you would record a tutorial or product review. These need to be sent in Mp3 format, and the Handiham Program reserves the right to edit the recordings as needed before publishing in the Members Only section of the Handiham.org website. Please contact me at Lucinda.Moody@allina.com or 612-775-2290 if you have any questions.
I want to say a big thank you to those who have made or volunteered to make tutorials for the Members Only portion of the website. We have already had a number of members step up to offer their services, and their help is greatly appreciated! We also have some new readers who are working on some books, so keep watching for website updates as we add more content.
---
Check into our Handiham nets… Everyone is welcome!
How to find the Handiham Net:
The Handiham EchoLink conference is 494492. Connect via your iPhone, Android phone, PC, or on a connected simplex node or repeater system in your area.
The Handiham DMR Talkgroup on Brandmeister is 31990. On AllStar, it is available at node 47367.
The Handiham Net will be on the air daily. If there is no net control station on any scheduled net day, we will have a roundtable on the air get-together.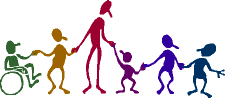 Our daily Echolink net continues to operate for anyone and everyone who wishes to participate at 11:00 hours CDT (Noon Eastern and 09:00 Pacific), as well as Wednesday evenings at 19:00 hours CDT (7 PM). If you calculate GMT, the time difference is that GMT is five hours ahead of Minnesota time during the summer.
Doug, N6NFF, poses a trivia question in the first half of the Wednesday evening session, so check in early if you want to take a guess. The answer to the trivia question is generally given shortly after the half-hour mark. A big THANK YOU to all of our net control stations.
---
Membership
You can pay your Handiham dues and certain other program fees on line. Simply follow the link to our secure payment site, then enter your information and submit the payment.

Handiham annual membership dues are $12.00. The lifetime membership rate is $120.00.
MEMBERSHIP DUES PAYMENT LINK
If you want to donate to the Handiham Program, please use our donation website. The instructions are at the following link:
DONATION LINK
As always, while our other services require that you have a current Handiham Program membership, you do not have to be a member to receive the Handiham World E-Letter.
How to contact us
There are several ways to contact us.
Postal Mail:
Courage Kenny Handiham Program
3915 Golden Valley Road MR 78446
Golden Valley, MN 55422
E-Mail: handiham@allina.com
Preferred telephone: 1-612-775-2291
Toll-Free telephone: 1-866-HANDIHAM (1-866-426-3442)
Note: Mondays through Thursdays between 9:00 AM and 2:00 PM United States Central Time are the best times to contact us.
You may also call Handiham Program Coordinator Lucinda Moody, AB8WF, at: 612-775-2290.
73, and I hope to hear you on the air soon!
For Handiham World, this is Lucinda Moody, AB8WF
The weekly e-letter is a compilation of assistive technology, operating information, and Handiham Program news. It is published on Wednesdays, and is available to everyone free of charge. Please email handiham@allina.com for changes of address, unsubscribes, etc. Include your old email address and your new address.
Podcast: Play in new window | Download