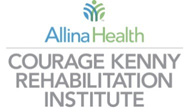 Courage Kenny Rehabilitation Institute Handiham World Weekly E-Letter for the week of Wednesday, May 29, 2019
This is a free weekly news & information update from the Courage Kenny Handiham Program, serving people with disabilities in Amateur Radio since 1967.
Our contact information is at the end.
Listen here:
https://handiham.org/audio/handiham29MAY2019.mp3

Get this podcast in iTunes:

RSS feed for the audio podcast if you use other podcasting software:
https://handiham.org/wordpress1/feed/podcast/
Subscribe or change your subscription to the E-mail version here.
---
Welcome to Handiham World.
In this edition:
A note from the coordinator
News in Assistive Technology
From the Mailbag
Interview of the Week
Ham Radio in the News
A Dip in the Pool
Website Update
Equipment Connection
Help Needed
Check into our nets!
…And more!
---
A note from the coordinator…
With the 2019 Dayton Hamvention over, it's time to start thinking about Field Day. Here in the Twin Cities, there are many great amateur radio clubs that offer accessible Field Day locations and are happy to work with Handiham Program members. Wherever you are located, if you are thinking of attending Field Day with a new club, it is a good idea to contact them ahead of time to make sure you have the correct location and that the site will be accessible to you.
Speaking of Hamvention, remember the old Hara Arena?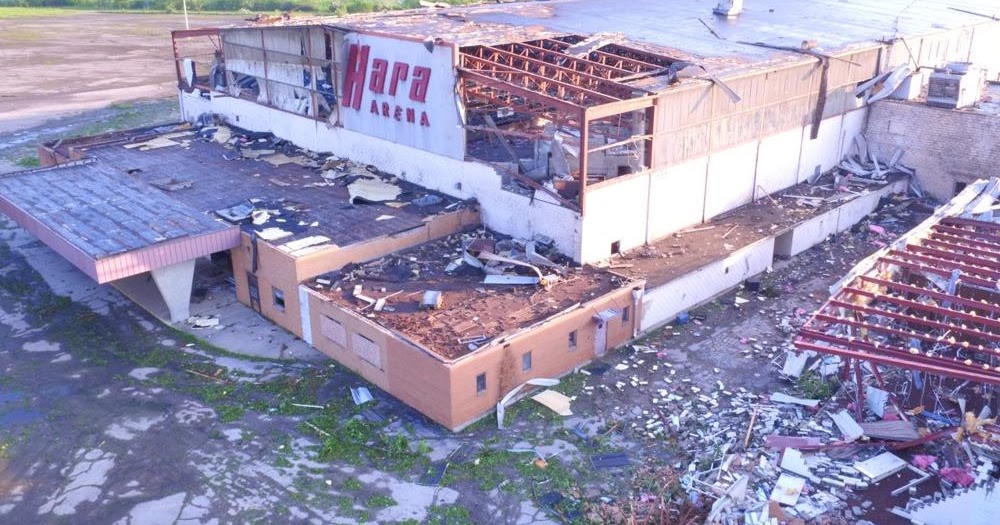 Well, a tornado on Monday night spelled the final doom of the old building. Following the storm, parts of the roof and side walls are missing and debris is everywhere. It is a good thing that Hamvention is now held at the fairgrounds in Xenia, Ohio.
Now is the time to be studying for Radio Camp. If you wait until the week of camp to start, it will be much more difficult to pass the FCC licensing exam at the end of the week. If you are having trouble accessing study materials, please contact the Handiham Program for assistance.
July 21st will be here before we know it.


The cabins at Camp Courage North are beautiful.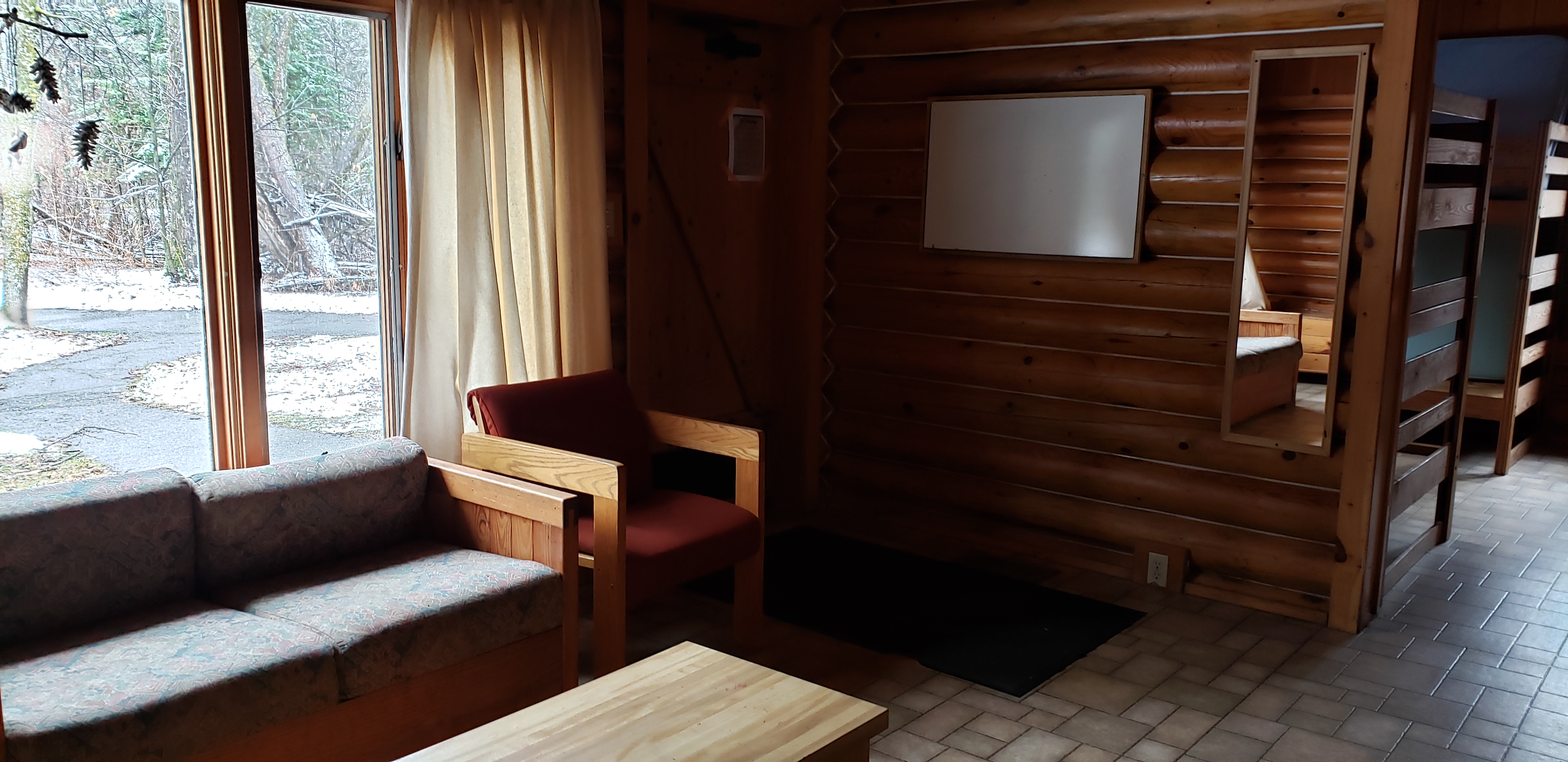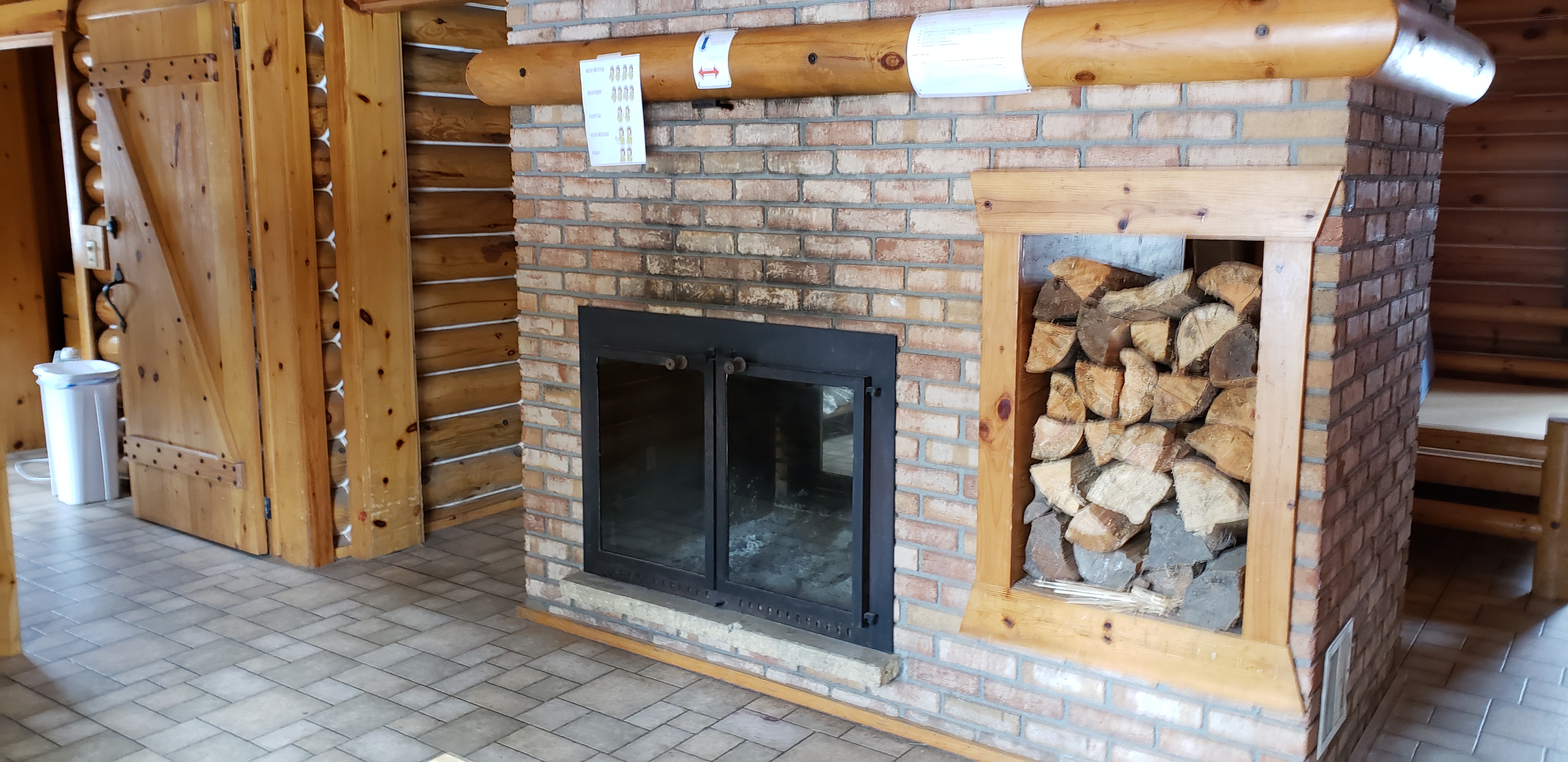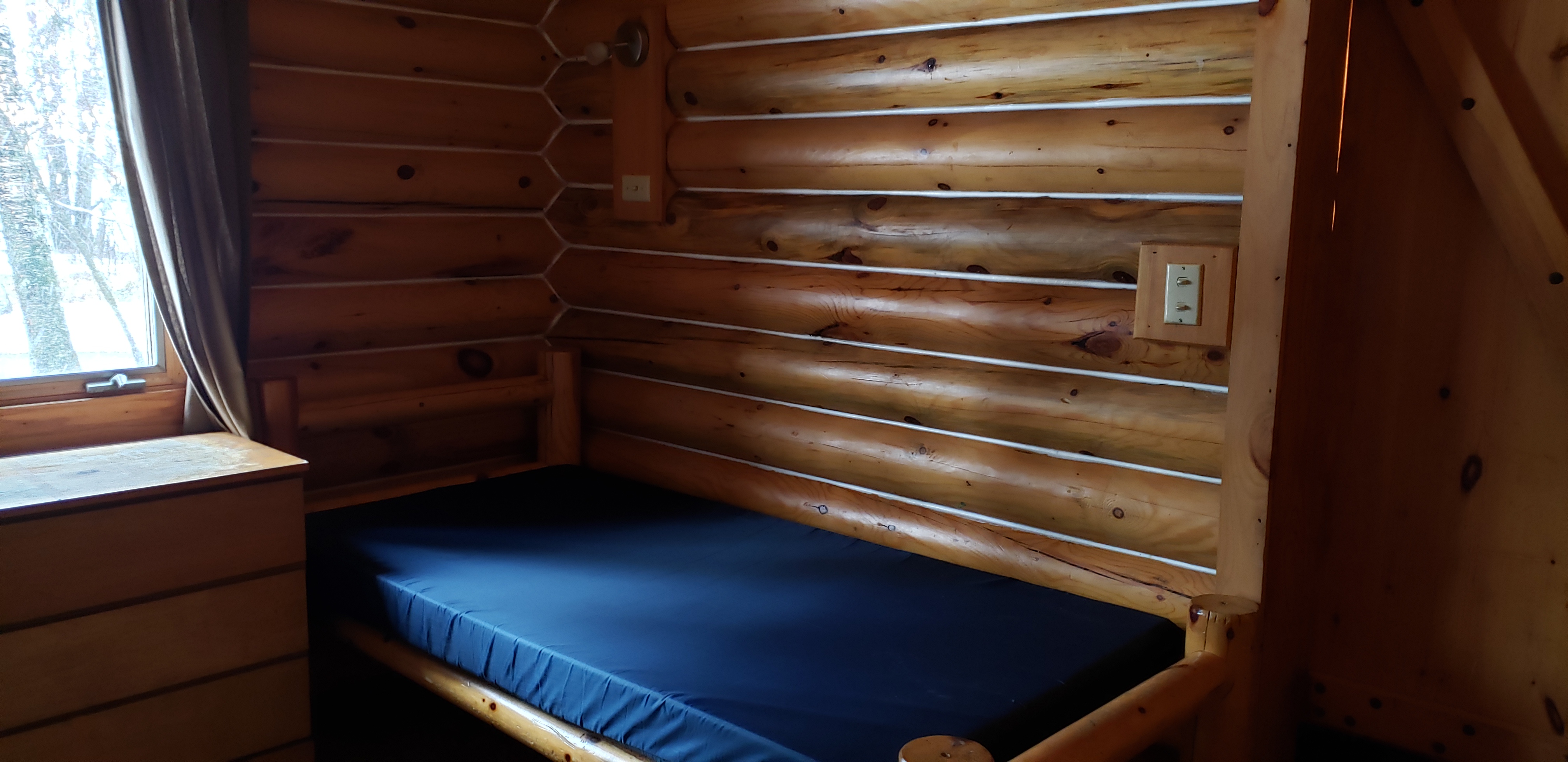 Campers will be able to spend lots of time on the lake making radio contacts on the pontoon boat, tubing, or just fishing off the dock. Campers can sign up for an overnight accessible camp-out during the week along with other activities that will help give your brain a study break.
Those other activities are lots of fun but are also an important part of keeping you ready to learn during class.


Although time is running out, there are a few slots left for camp. If you want to attend, please contact Pemdy for an application as soon as possible.
If you are having trouble receiving your E-Letter, you can always go to https://handiham.org/wordpress1/weekly-e-letter/ to see the latest E-Letter. Additionally, you can go to https://handiham.org/audio/handiham.mp3 to listen to the current podcast. These links are updated each time a new E-Letter and podcast is released.
Pemdy and I will be in the office during our usual hours next week. If you call the Handiham Program office, and we do not answer, please leave a message. When you leave that message, don't forget to leave your name, phone number, and call sign, if you have one. As always, if you need to update anything like your contact information, call sign, license class, membership, or members only log-in information, you can email us at handiham@allina.com.
In the E-Letter, there is an article about a newly designed white cane, another article about the Nation Hurricane Center station test on Saturday, and the next part of our interview with Kitty Hevener, W8TDA. Of course, you can also find the regular articles you see here each week.
Do you have a story to share about assistive technology or ham radio related activities? Please send your articles and stories via email to Lucinda.Moody@allina.com or by calling me at 612-775-2290.
---
News in Assistive Technology
The No Jab Cane: The Next Evolution of the White Cane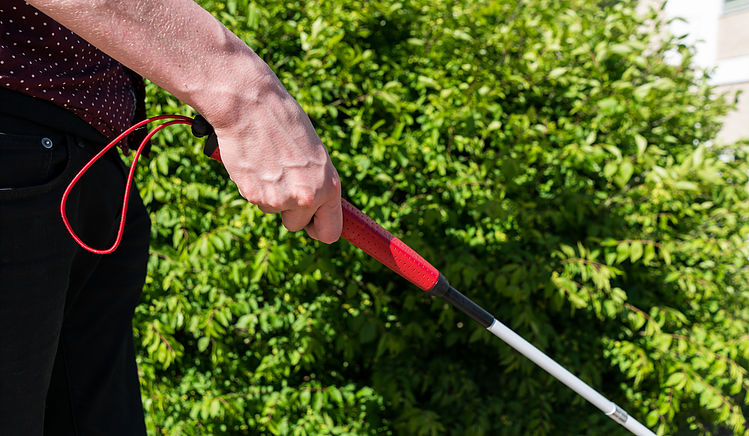 The maker of this new cane wanted to take all the pain out of using a safety cane, meaning no more sore wrists and no more jabbed stomachs. He designed a shock-absorbing handle with a spring inside and made the cane out of a blend of carbon fiber and fiberglass. The cane was ergonomically designed for comfort during long-term use, with a handle wrapped in bright red sheepskin leather. You can learn more by watching the following video from The Blind Life:
https://youtu.be/qYSYAxHxxPw

You can also find out more by checking out the website at https://www.nojabcane.com
---
From the Mailbag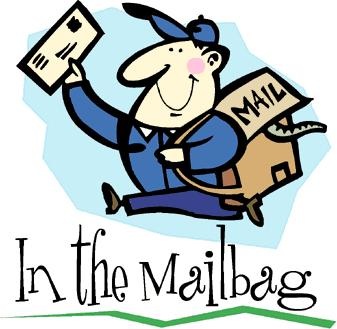 Hi Lucinda:

I enjoyed your article on Hamvention. I haven't been there since it moved but have visited several times before the move. FYI—Gordon West taught classes at the Handiham Radio Camps in the past.

For anyone who is operating CW at camp, don't forget that both W0ZSW and W0EQO are members of FISTS. The FISTS numbers follow:

W0ZSW = FISTS # 10073

W0EQO = FISTS # 10075

I'm hoping propagation will favor Radio Camp, so everyone can make lots of contacts.

73,

Avery, K0HLA
---
Interview of the Week
I had the pleasure of interviewing Kitty Hevener, W8TDA, a few weeks ago. She has many years of experience and fun in the amateur radio hobby. Please join me for the next part of our conversation.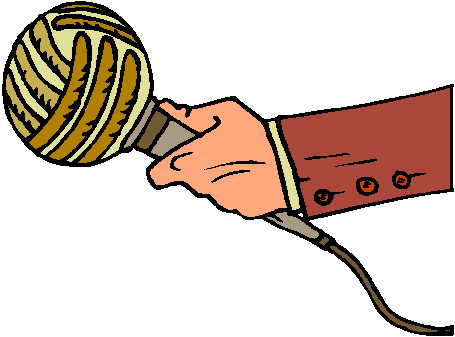 LM: We have Kitty Hevener back with us again, and today we are talking about leadership and a little bit of a take on people with disabilities stepping up and leading. Give us a little bit of your history and experience.

KH: Ham radio, in addition to all the experiences that you can have on the air, this great hobby of ours offers leadership opportunities as well. You may not think that is really important. I guess it kind of depends on where you are in your life's journey, but, since I got into ham radio at a very young age, I felt that being a leader would help me ultimately with my career development.

KH: If I made mistakes as a volunteer leader leading other volunteers, firing me would not be a big problem. But if I got a leadership position in my job, and I made mistakes because I didn't know what I was doing, well, that was a whole different story. So, I looked at it as a way to learn and not lose a job.

KH: So, when I was in high school, the first leadership position I took was as manager of the West Virginia Novice Net. Basically, my responsibilities were to make sure there was a net control station for the net seven days a week and 365 days a year.

KH: A lot of times, that net control was me, and that got old after a while. I realized that if I am the manager and I am the only one doing the job, there's something wrong. I need to get some help. I need to find a way to involve other people. And I need to figure out what will make it motivating and rewarding for other people to help out.

KH: That forced me to get to know some of the check-ins to the net. I would usually hang around afterwards. The net wasn't huge—we often had around six people. While most of them were from West Virginia, there were some that were from Ohio. We also had a couple regular check-ins from Virginia.

KH: I got to know those people a little bit, and I would ask them if they would help out with net control. For the most part, they were delighted, especially once they realized what they needed to do. I learned that not only did I have to motivate people, I had to be clear about what I needed them to do in that position.

KH: So, this may sound obvious to you, but for me just beginning, it was a very good opportunity for me to learn those two principles of leadership skills, being clear about what I wanted others to do and to also be positive and give them some positive feedback.

KH: For example, I would make a point of thanking them for helping as net control. And the skills I learned from that really helped me better work with volunteers that I would need in college and my careers and even in my personal life, where I needed volunteers to help me read my mail.

KH: Those basic leadership skills that I gained through ham radio really helped me learn to work with volunteers more effectively because if I couldn't tell them what I needed them to do, they were wasting their time.

KH: Now the net got me started, but when I was in college, I really focused on getting through college. Eventually, I moved to Cincinnati, and I was communications manager of our radio club. That involved organizing the public service events that we were doing at that time and getting people to volunteer to help with fulfilling the assignments.

KH: It was interesting because I had a mentor I worked with. I remember him saying to me one day, you just need to make a decision. If you tell us what you want us to do, we will do it. This came after I had organized an event. It was a bike ride.

KH: During the event, there was a tornado warning for the area that the ride covered. That meant that some of the people that I was counting on, particularly for the next day, weren't there because they went back to the Cincinnati area to respond to the tornado warning.

KH: I was trying to figure out what to do in a couple of cases, and I was asking people if they would be willing or what we should try. My mentor said just tell us. If you ask everybody, some people are going to say no, they don't want to do it, and then what are you going to do? You have reached a point where you need to just tell people what you need from them, so they can just do it.

KH: So, I was trying to then achieve that balance of asking nicely versus saying this was their assignment. I found that this met with varying degrees of success depending on the person that I was dealing with.
Stay tuned next week for the next installment of our interview with Kitty Hevener, W8TDA.
---
Ham Radio in the News
WX4NHC Annual Hurricane Season Station Test Set for June 1

The National Hurricane Center in Miami, Florida, will conduct its annual amateur radio station test on Saturday, June 1st, the first day of the 2019 hurricane season. They will be operating from WX4NHC beginning at 1300 UTC and ending at 2100 UTC. The operation will include brief contacts using many different frequencies and modes with operators exchanging signal and basic weather reports. They can be found on HF, VHF, and UHF along with other modes such as 2 and 30 meter APRS, WinLink, IRLP node 9219, and Echolink node 7203. You can read more at the following link: http://www.arrl.org/news/wx4nhc-annual-hurricane-season-station-test-set-for-june-1
---
A Dip in the Pool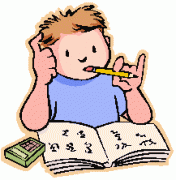 It's time to test our knowledge by taking a dip in the question pool…
Let's go to the Technician Class pool this week to a question about long distance communications.
T3C10 asks: Which of the following bands may provide long distance communications during the peak of the sunspot cycle?
Possible answers are:
A. 6 or 10 meter bands.
B. 23 centimeter band.
C. 70 centimeter or 1.25 meter bands.
D. All of these choices are correct.
Even Technician licensees have privileges that can yield long distance contacts during the peak part of the sunspot cycle. 6 meters, also known as the magic band, and 10 meters can allow you to communicate all over the world as a Technician licensee when the bands are open. That makes answer A the correct choice. Unfortunately, we are at the low end of the sunspot cycle once again, leaving those bands quieter than we would like. Other forms of propagation still work at the low end of the sunspot cycle, including Sporadic E, so keep listening for beacons and calling CQ. Remember the sporadic part of Sporadic E. These are rather short openings, so you have to be listening and ready for them.
---
Website Update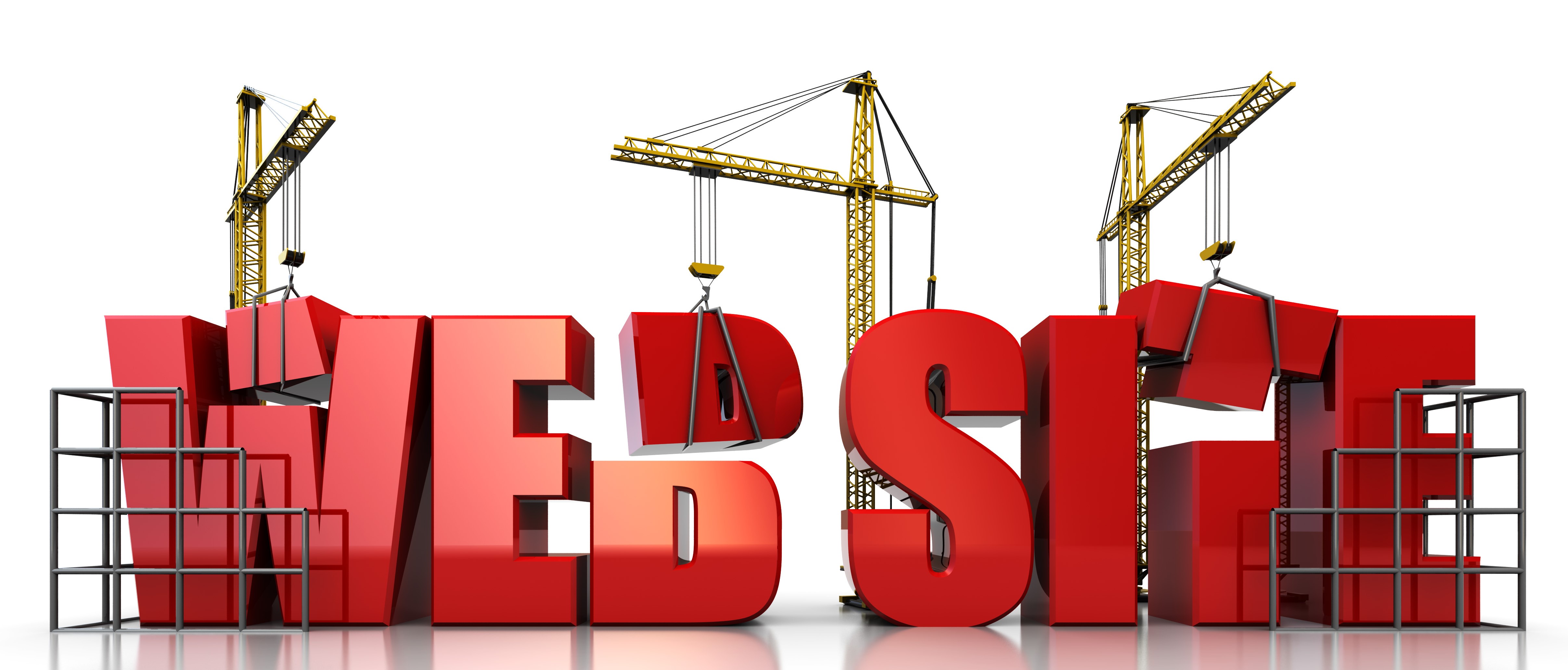 Here are the latest updates on the new Handiham.org website. Don't forget to monitor the site for updates throughout the week. When changes are made, I will post to the website. You can also find the latest updates any time by going to https://handiham.org/wordpress1/website-updates/. If you have any feedback about the website, I would love to hear from you. If you are a current member and your credentials are not allowing you to login to the site, please contact Pemdy for assistance at handiham@allina.com or 612-775-2291.
If you are curious about the history of the Handiham Program, keep an eye on the Archives section of the members only website for new content.
---
Equipment Connection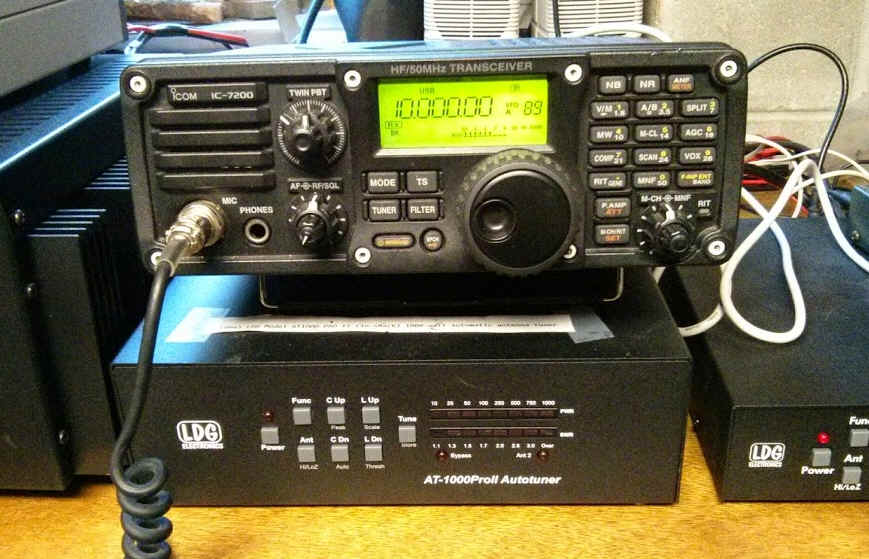 Equipment connections are happening, and the list is open! If you have a request for the Equipment Connection, contact me, leaving your name and phone number. I will call you to discuss your request. Please note that it may take several days for a return call due to all the other things going on in the Handiham Program. If you don't hear back from me after two weeks, you may contact me a second time. Additionally, if you have received any equipment from the Handiham Program during the last 12 months, you will automatically be placed at the bottom of the list so that others can also participate in the Equipment Connection.
Many thanks to the numerous people who have offered equipment for Handiham Members. If you have equipment that you would like to donate to a Handiham Program member, please email Lucinda at Lucinda.Moody@allina.com or call 1-612-775-2290.
---
Help Needed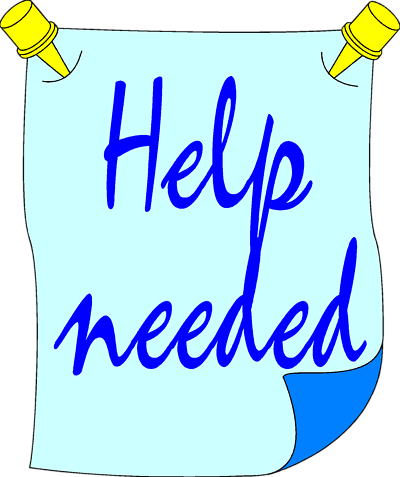 The Handiham Program needs contributors to Handiham World. Do you have a particular interest in amateur radio that you would like to share with others? Maybe you have a particular mode or band you like to operate and have learned a lot about. Or maybe you have some great stories to share from your experiences in the amateur radio hobby. Put your writing skills to work for Handiham World by sending your submissions to Lucinda.Moody@allina.com.
The Handiham Program needs more readers. We are currently searching for a new reader for CQ Magazine. We also need some readers with a background in teaching in STEM related fields, especially if you have also worked with students requiring accommodations. This volunteer position requires you to use your own equipment to record, however, we will provide the reading materials. If you or someone you know would like to try reading material for the members only section, please contact me for more information on how to submit a demo recording.
We need help updating our available resources for members. If you are blind and enjoy using your ham radio or assistive technology related devices, your assistance is especially needed. It would be a big help to your fellow Handiham Members if you would record a tutorial or product review. These need to be sent in Mp3 format, and the Handiham Program reserves the right to edit the recordings as needed before publishing in the Members Only section of the Handiham.org website. Please contact me at Lucinda.Moody@allina.com or 612-775-2290 if you have any questions.
I want to say a big thank you to those who have made or volunteered to make tutorials for the Members Only portion of the website. We have already had a number of members step up to offer their services, and their help is greatly appreciated! We also have some new readers who are working on some books, so keep watching for website updates as we add more content.
---
Check into our Handiham nets… Everyone is welcome!
How to find the Handiham Net:
The Handiham EchoLink conference is 494492. Connect via your iPhone, Android phone, PC, or on a connected simplex node or repeater system in your area.
The Handiham DMR Talkgroup on Brandmeister is 31990. On AllStar, it is available at node 47367.
The Handiham Net will be on the air daily. If there is no net control station on any scheduled net day, we will have a roundtable on the air get-together.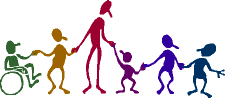 Our daily Echolink net continues to operate for anyone and everyone who wishes to participate at 11:00 hours CDT (Noon Eastern and 09:00 Pacific), as well as Wednesday evenings at 19:00 hours CDT (7 PM). If you calculate GMT, the time difference is that GMT is five hours ahead of Minnesota time during the summer.
Doug, N6NFF, poses a trivia question in the first half of the Wednesday evening session, so check in early if you want to take a guess. The answer to the trivia question is generally given shortly after the half-hour mark. A big THANK YOU to all of our net control stations.
---
Membership
You can pay your Handiham dues and certain other program fees on line. Simply follow the link to our secure payment site, then enter your information and submit the payment.

Handiham annual membership dues are $12.00. The lifetime membership rate is $120.00.
MEMBERSHIP DUES PAYMENT LINK
If you want to donate to the Handiham Program, please use our donation website. The instructions are at the following link:
DONATION LINK
As always, while our other services require that you have a current Handiham Program membership, you do not have to be a member to receive the Handiham World E-Letter.
How to contact us
There are several ways to contact us.
Postal Mail:
Courage Kenny Handiham Program
3915 Golden Valley Road MR 78446
Golden Valley, MN 55422
E-Mail: handiham@allina.com
Preferred telephone: 1-612-775-2291
Toll-Free telephone: 1-866-HANDIHAM (1-866-426-3442)
Note: Mondays through Thursdays between 9:00 AM and 2:00 PM United States Central Time are the best times to contact us.
You may also call Handiham Program Coordinator Lucinda Moody, AB8WF, at: 612-775-2290.
73, and I hope to hear you on the air soon!
For Handiham World, this is Lucinda Moody, AB8WF
The weekly e-letter is a compilation of assistive technology, operating information, and Handiham Program news. It is published on Wednesdays, and is available to everyone free of charge. Please email handiham@allina.com for changes of address, unsubscribes, etc. Include your old email address and your new address.
Podcast: Play in new window | Download