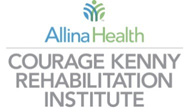 Courage Kenny Rehabilitation Institute Handiham World Weekly E-Letter for the week of Wednesday, June 5, 2019
This is a free weekly news & information update from the Courage Kenny Handiham Program, serving people with disabilities in Amateur Radio since 1967.
Our contact information is at the end.
Listen here:
https://handiham.org/audio/handiham05JUN2019.mp3

Get this podcast in iTunes:

RSS feed for the audio podcast if you use other podcasting software:
https://handiham.org/wordpress1/feed/podcast/
Subscribe or change your subscription to the E-mail version here.
---
Welcome to Handiham World.
In this edition:
A note from the coordinator
News in Assistive Technology
From the Mailbag
Interview of the Week
Ham Radio in the News
A Dip in the Pool
Website Update
Equipment Connection
Help Needed
Check into our nets!
…And more!
---
A note from the coordinator…
Are you a new ham? Are you just getting back into the hobby after a long absence? Maybe you are one of several coming to camp this summer to get ready for your Technician Class exam. The ARRL has a podcast just for new hams titled, So Now What. You can even submit questions to be addressed on a future podcast. All the links for subscribing and submitting questions can be found at http://www.arrl.org/so-now-what
Do you have your Field Day plans settled? Field Day is always on the fourth full weekend in June, making it June 22-23 this year. It's a great chance to spend time with your local radio club or check out a new club you might want to join.
For those of you who are signed up for Radio Camp, now is the time to be studying. If you wait until the week of camp to start, it will be much more difficult to pass the FCC licensing exam at the end of the week. If you are having trouble accessing study materials, please contact the Handiham Program for assistance.
It's already June, and July will be here fast. Pemdy commented this week about how excited campers are to attend Radio Camp this year!


The cabins at Camp Courage North are beautiful.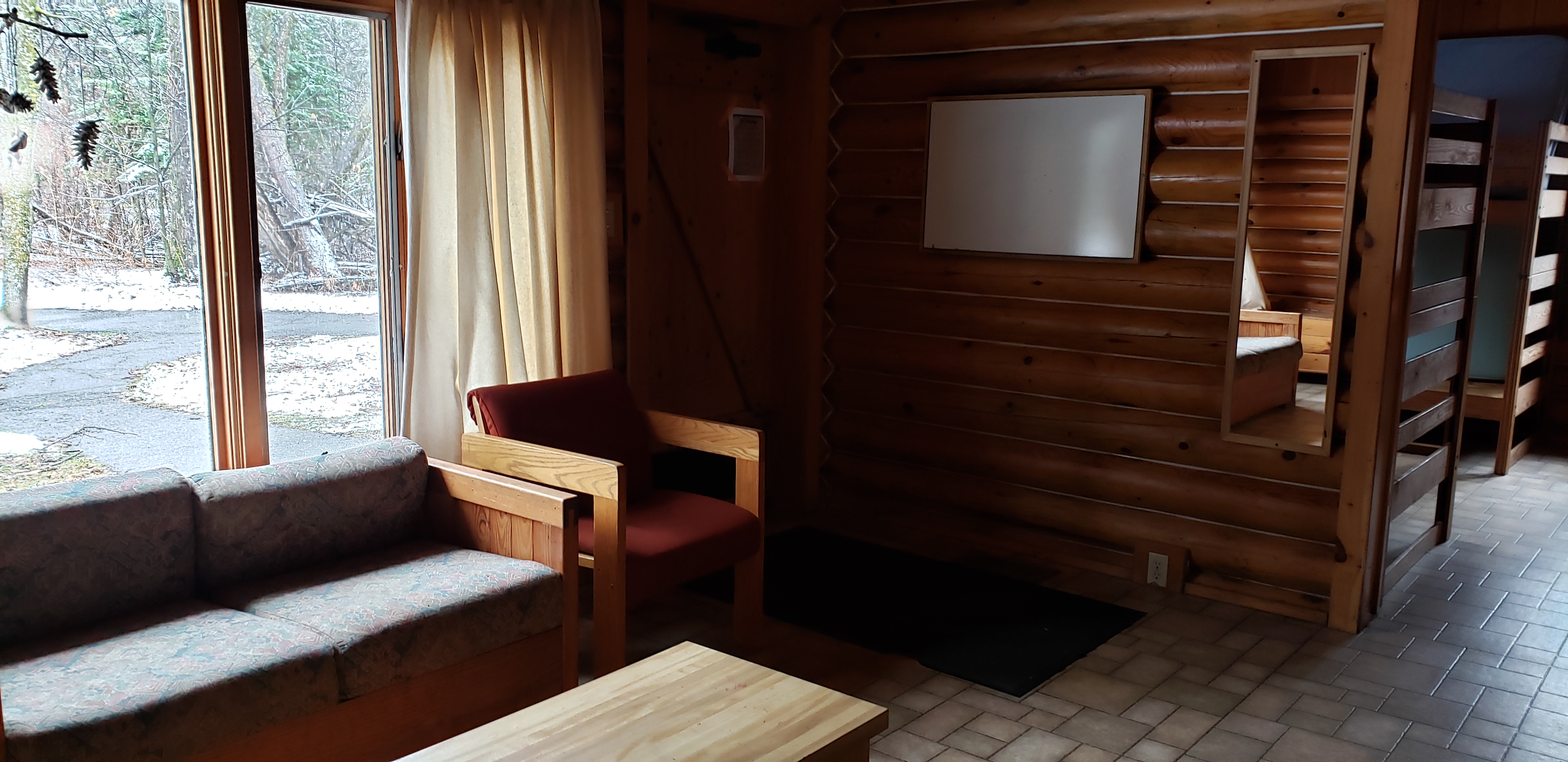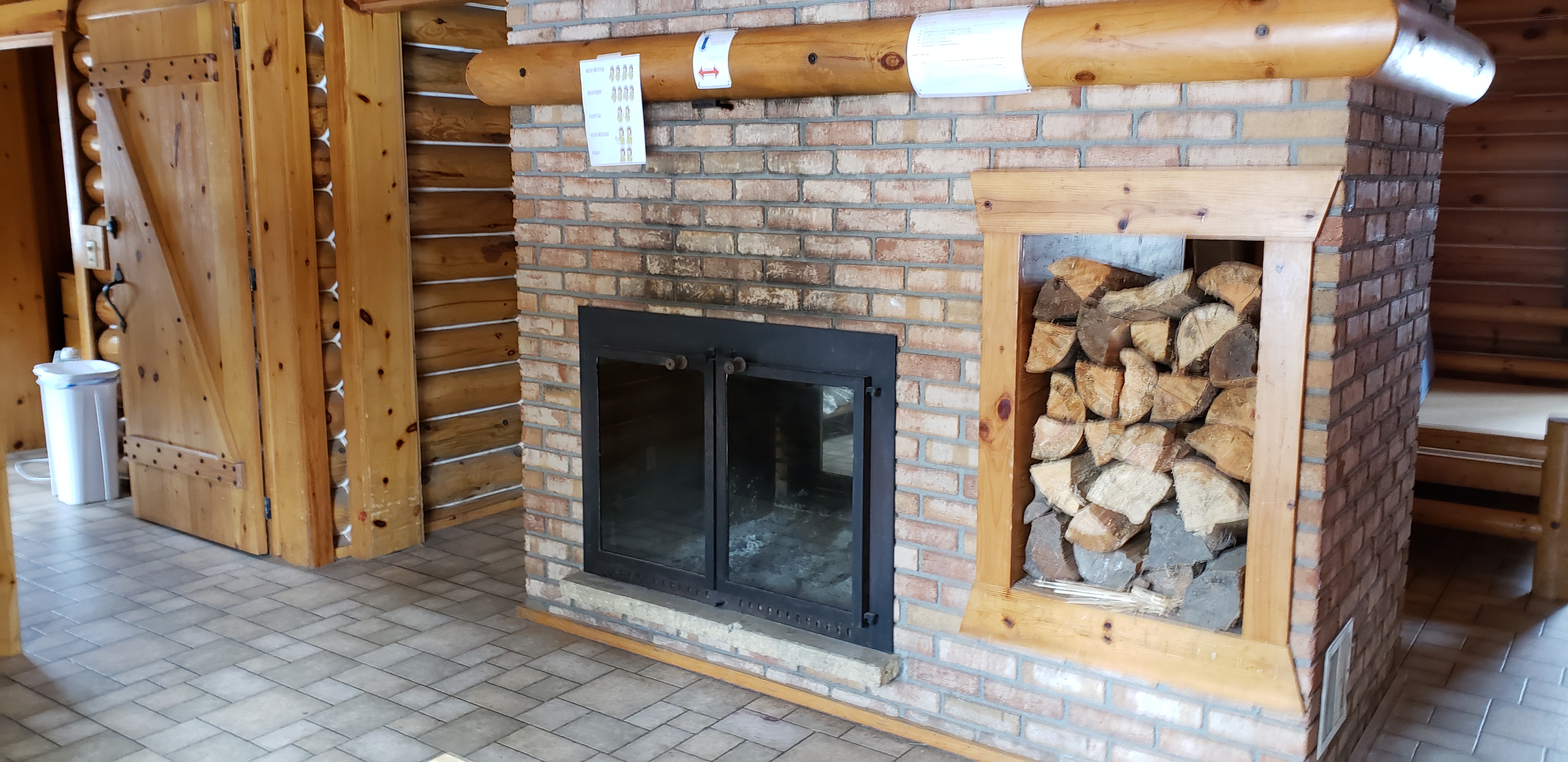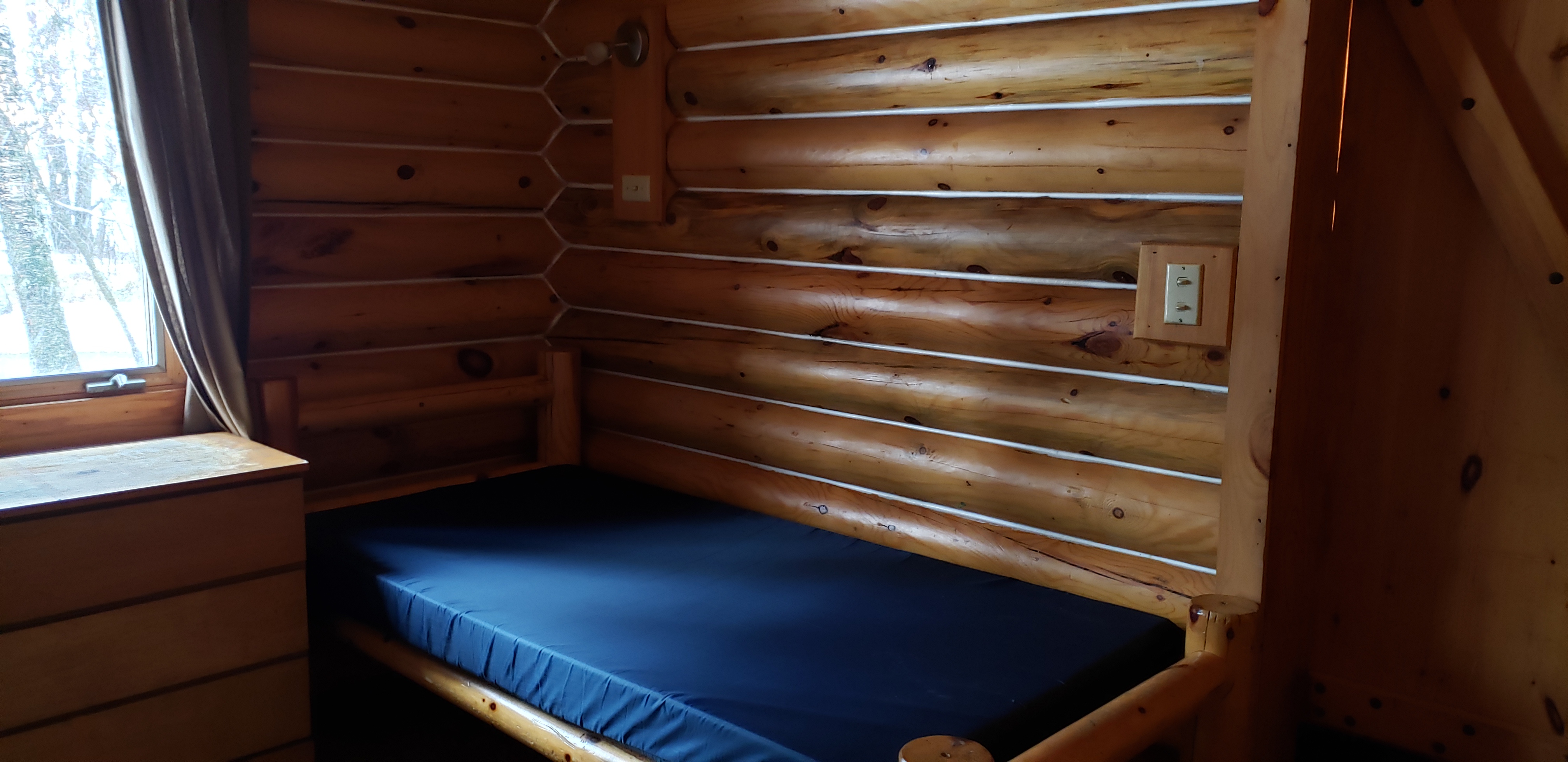 Campers will be able to spend lots of time on the lake making radio contacts on the pontoon boat, tubing, or just fishing off the dock. Campers can sign up for an overnight accessible camp-out during the week along with other activities that will help give your brain a study break.
Those other activities are lots of fun but are also an important part of keeping you ready to learn during classes held each morning and afternoon.


If you want to attend, please contact Pemdy for an application as soon as possible. Registration for camp will be closing soon.
If you are having trouble receiving your E-Letter, you can always go to https://handiham.org/wordpress1/weekly-e-letter/ to see the latest E-Letter. Additionally, you can go to https://handiham.org/audio/handiham.mp3 to listen to the current podcast. These links are updated each time a new E-Letter and podcast is released.
While I will be out of the office next week, Pemdy will be in during her usual hours. Due to my absence next week, there will be no issue of Handiham World on June 12. Production will resume on June 19. If you call the Handiham Program office, and we do not answer, please leave a message. When you leave that message, don't forget to leave your name, phone number, and call sign, if you have one. Also, if you send an email, please include your name along with your call sign to speed up the response time. As always, if you need to update anything like your contact information, call sign, license class, membership, or members only log-in information, you can email us at handiham@allina.com.
In the E-Letter, there is an article about a new app from Google that has some similar features to Seeing AI, another article about hams supporting responders to the wildfires by providing communications in Mexico, and the next part of our interview with Kitty Hevener, W8TDA. Of course, you can also find the regular articles you see here each week.
Do you have a story to share about assistive technology or ham radio related activities? Please send your articles and stories via email to Lucinda.Moody@allina.com or by calling me at 612-775-2290.
---
News in Assistive Technology
Google Lookout App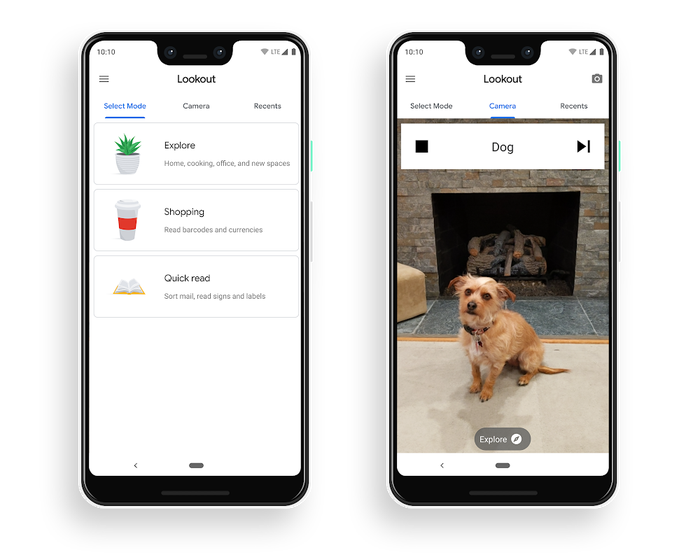 The Google Lookout app has similar features as the very popular Seeing AI app, using artificial intelligence to identify objects and text. This is the first app on the Android platform to offer these helpful features for free. You can learn more by watching the following video from The Blind Life: https://youtu.be/l33FeITNCsw
---
From the Mailbag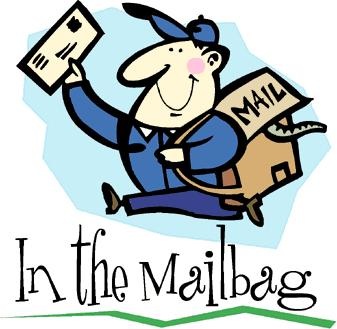 Hi Lucinda,

In my twilight years, I enjoy tracking your quality management with the Handiham Program. Ned Carmen would be proud of today's program.

Jerry, N0VOE
Editor's note: What's this about, you ask? Well, Jerry had just given us permission to use his name on something new at Radio Camp this summer. We will be handing out three new awards, and Jerry's name is on the new volunteer award. The other two awards are for campers and include the Gordon West Elmer Award and the Melvin Amundson Positivity Award. You will be hearing more about these in the coming weeks.
---
Interview of the Week
I had the pleasure of interviewing Kitty Hevener, W8TDA, several weeks ago. She has many years of experience and fun in the amateur radio hobby. Please join me for the next part of our conversation.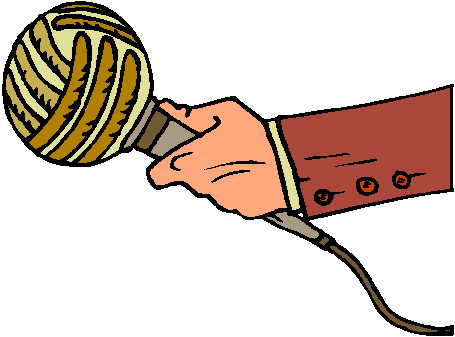 KH: So, probably my next real leadership position became serving as assistant section manager for the ARRL. How did I get this position? Quite honestly, I was surprised that I was asked to do it. And that was how I got it. The section manager can appoint different people to serve in different roles under him. The assistant section manager was one such position.

KH: The guy that had been doing that in Southwest Ohio had passed away. And, I had done a program at the ARRL Division Convention on making ham radio more inclusive. As a result of doing that program, and the section manager at that time doing his job of finding out what I was like and learning about me, he asked if I would take this position.

KH: So, I said let's talk about it and what is involved. So, he explained what was involved, and I thought about it from a reasonable accommodations standpoint. It was one thing when I was working. You have to provide reasonable accommodations, but how does that translate to being a volunteer?

KH: I explained that as I could see it, the biggest accommodation I was going to need was transportation to do the various club engagements that I was invited to do. So, he agreed to pay someone to take me to the various clubs or wherever I needed to go to talk, so that worked out well. Because I have a real interest in communications and public speaking, doing the public service, going to clubs, and talking to people, was right up my alley.

KH: This particular section manager, because of his work commitments, had to step down. So, someone ended up filling his term and ultimately getting elected because I think he ran unopposed. He was elected as the Ohio section manager. He kind of left things the way they were until he got a handle on the way he wanted the section to progress.

KH: So, he did make some changes, and he wanted me to do a lot more writing. He wanted all of us to write for the monthly section newsletter. And I'm a good writer. I hate to write, but when I get it done, I do a pretty good job of it. And I certainly had to do my share of writing when I worked at ARRL headquarters.

KH: So, I did it, but I wasn't enjoying it as much. And I found that I was getting less opportunity to do public speaking and going to visit clubs because he had that he was going to do most of the club visits, even though it meant that he was commuting from about four to five hours away, whereas I might be a half hour away.

KH: He also changed so that I no longer had transportation to help me get to any events. So, I didn't have that many since he was doing most of them, but the ones that I did have, such as Hamvention, he said that he no longer had the budget to cover that. Because that meant some pretty significant changes in what I was doing and what I was expected to do, and ultimately looking at my own life and deciding what I wanted to do, I had to ask if doing the newsletters was really something that was making me happy.

KH: And ultimately, I decided, no. I did it. I did it well, but there were other things that I wanted to explore. So, sometimes in being a leader, you do what's needed, but you have to also look at your own life and decide if the pros of what you are doing outweigh the cons. That's where I had to ultimately make a decision that it was time for me in my journey to move on.

LM: So, you learned a lot in this process about management and looking at the decision-making process. The reality is that sometimes we have positions that we like, but over time everything changes just like it does in life. And you may find that a position that you initially really liked now leaves you wanting to move on. And that's great because you can explore other opportunities.

KH: Right. And the same thing can even happen in your career. Maybe there's a new CEO at the top, or different things can change—even just your own goals and dreams that you have as you progress through life can all change. I think it's important to know how to ultimately deal with that as well.

LM: That leaves room for growth when you look at it like that.

KH: It does.

LM: There's a lot of research out there on growth mindset versus fixed mindset.

KH: I believe in growth. When I first started working, I thought you get a job and keep that job until you retire. I did not do that! I kept moving. I think the longest I stayed in any one position was ten years, and I would have stayed there longer but for other disability reasons and a work injury that changed my career path significantly. And those things happen too.

LM: You know, it was interesting when I went back to college as an older, returning student. My fellow traditionally aged college students often commented on how many things I had done in life. I said, yes, but when you get to be my age, you can have done that too. You just take the opportunities when they come along.

KH: That is the key.

LM: I have been blessed with the opportunity to do lots of different things as a person with disabilities, but a big part of that is because I was open to trying new things, I was open to learning new things, and I took the opportunities when they were presented.

KH: And I think that is important.
Stay tuned next week for the next installment of our interview with Kitty Hevener, W8TDA.
---
Ham Radio in the News
Mexican Amateur Radio Volunteers Providing Communication in Wildfire Response
Amateur radio operators in Mexico have been supporting responders fighting a wildfire in Monterrey, Mexico. The 2019 fire season has been worse than usual with more than 100 wildfires in 17 Mexican states. Hams have used local VHF repeaters and HF digital modes including Winlink. Other hams across the border in the US have supported the efforts of their counterparts in Mexico as well. You can read more about this story at http://www.arrl.org/news/mexican-amateur-radio-volunteers-providing-communication-in-wildfire-response
---
A Dip in the Pool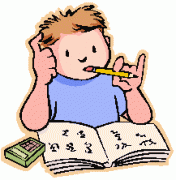 It's time to test our knowledge by taking a dip in the question pool…
Let's go to the General Class pool this week to a question about reducing RF interference.
G4C08 asks: Which of the following would reduce RF interference caused by common-mode current on an audio cable?
Possible answers are:
A. Placing a ferrite choke around the cable.
B. Adding series capacitors to the conductors.
C. Adding shunt inductors to the conductors.
D. Adding an additional insulating jacket to the cable.
It's a good idea for hams to keep some extra ferrite chokes around for when you need them. If you are using amplified speakers, sometimes your RF transmit sounds may be heard from them. By placing a ferrite choke around the audio cable, you can minimize this common-mode current on the cable. That makes answer A the correct choice. By the way, it's also helpful to put ferrite chokes on all your computer and data cables as well.
---
Website Update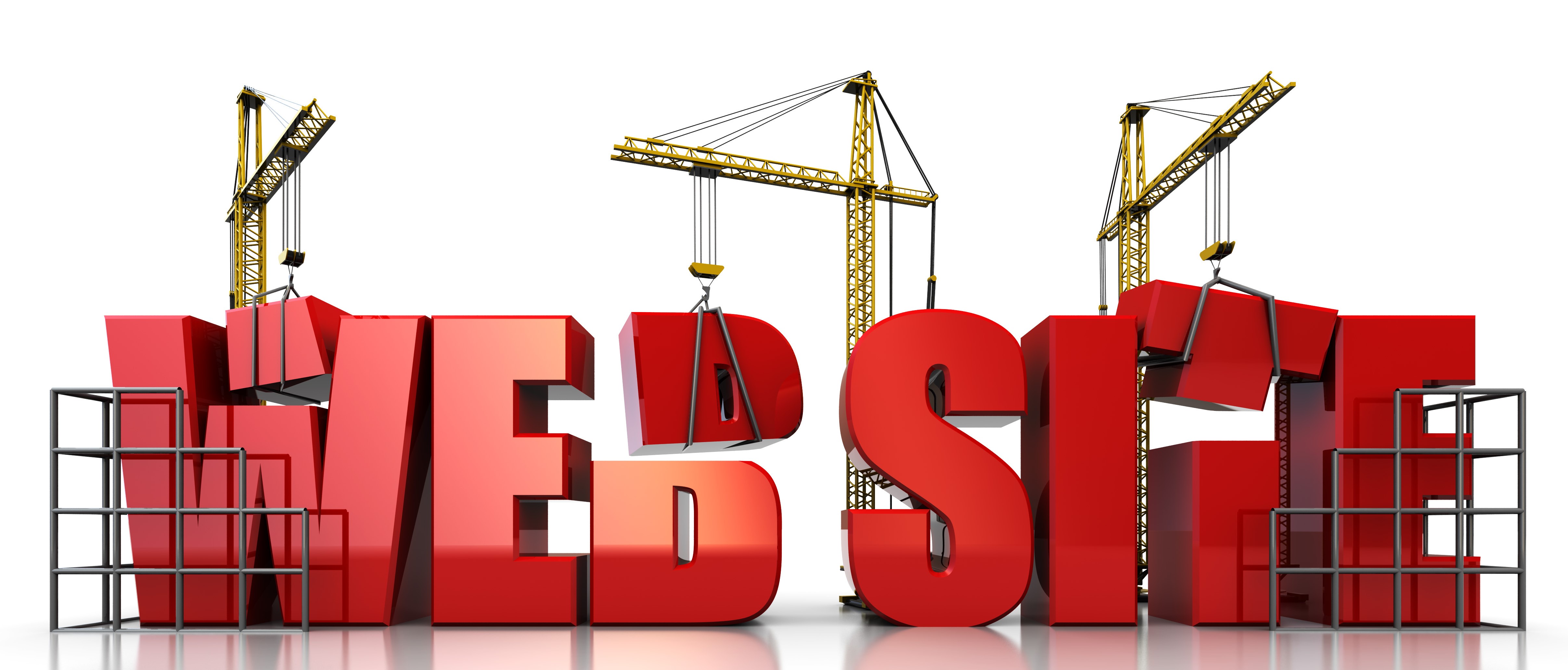 Here are the latest updates on the new Handiham.org website. Don't forget to monitor the site for updates throughout the week. When changes are made, I will post to the website. You can also find the latest updates any time by going to https://handiham.org/wordpress1/website-updates/. If you have any feedback about the website, I would love to hear from you. If you are a current member and your credentials are not allowing you to login to the site, please contact Pemdy for assistance at handiham@allina.com or 612-775-2291.
The June issue of the QCWA Journal is now available in the Magazines and Newsletters section of the members only website.
---
Equipment Connection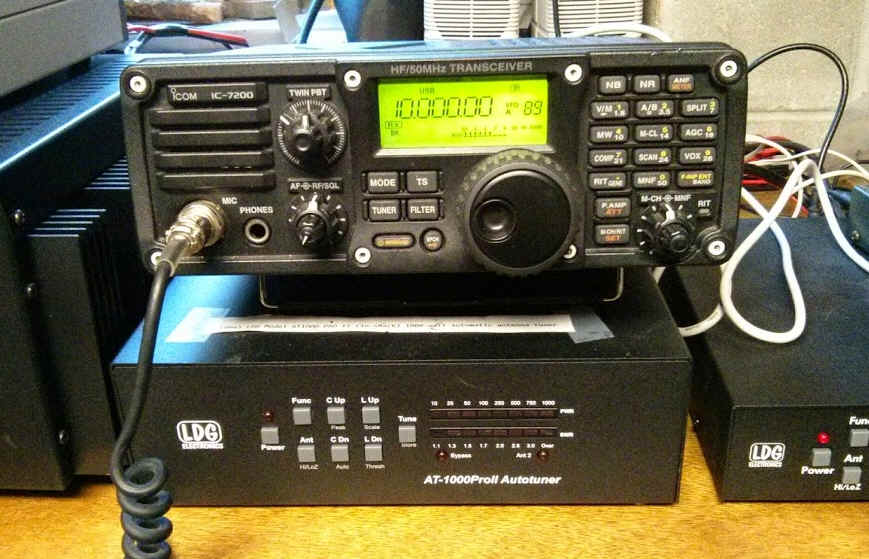 Equipment connections are happening, and the list is open! If you have a request for the Equipment Connection, contact me, leaving your name and phone number. I will call you to discuss your request. Please note that it may take several days for a return call due to all the other things going on in the Handiham Program. If you don't hear back from me after two weeks, you may contact me a second time. Additionally, if you have received any equipment from the Handiham Program during the last 12 months, you will automatically be placed at the bottom of the list so that others can also participate in the Equipment Connection. As a reminder, there is some fine print that you will need to be aware of when these connections take place.
Courage Kenny Rehabilitation Institute, part of Allina Health ("CKRI"), provides a way to connect Handiham members in need of radio equipment with people who want to donate used equipment; however, CKRI makes no warranty whatsoever regarding the equipment. No warranties, promises, and/or representations of any kind, express or implied, are given as to the equipment.

CKRI shall not be liable for any loss or damage of whatever nature (direct, indirect, consequential, or other) whether arising in contract or tort or otherwise, which may arise as a result of your use of contact information (or failure to use) contact information provided by CKRI. CKRI only provides contact information upon request where an individual has used ham radio equipment to share that matches a request and both individuals have agreed to the exchange of contact information. The outcome of the contact between the individuals is not with the control of CKRI, and we cannot take responsibility for any aspect of the communications or transactions. The provision of contact information is not to be taken as an endorsement or representation of any kind by CKRI.
Many thanks to the numerous people who have offered equipment for Handiham Members. If you have equipment that you would like to donate to a Handiham Program member, please email Lucinda at Lucinda.Moody@allina.com or call 1-612-775-2290.
---
Help Needed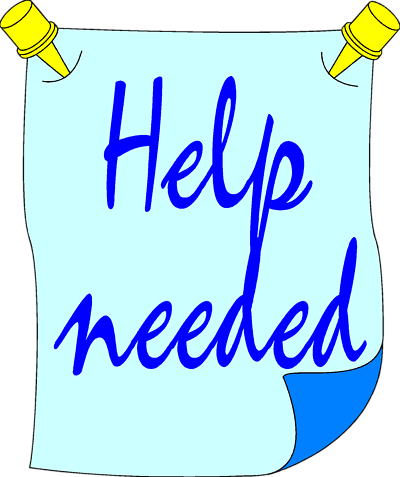 The Handiham Program needs contributors to Handiham World. Do you have a particular interest in amateur radio that you would like to share with others? Maybe you have a particular mode or band you like to operate and have learned a lot about. Or maybe you have some great stories to share from your experiences in the amateur radio hobby. Put your writing skills to work for Handiham World by sending your submissions to Lucinda.Moody@allina.com.
The Handiham Program needs more readers. We are currently searching for a new reader for CQ Magazine. We also need some readers with a background in teaching in STEM related fields, especially if you have also worked with students requiring accommodations. This volunteer position requires you to use your own equipment to record, however, we will provide the reading materials. If you or someone you know would like to try reading material for the members only section, please contact me for more information on how to submit a demo recording.
We need help updating our available resources for members. If you are blind and enjoy using your ham radio or assistive technology related devices, your assistance is especially needed. It would be a big help to your fellow Handiham Members if you would record a tutorial or product review. These need to be sent in Mp3 format, and the Handiham Program reserves the right to edit the recordings as needed before publishing in the Members Only section of the Handiham.org website. Please contact me at Lucinda.Moody@allina.com or 612-775-2290 if you have any questions.
I want to say a big thank you to those who have made or volunteered to make tutorials for the Members Only portion of the website. We have already had a number of members step up to offer their services, and their help is greatly appreciated! We also have some new readers who are working on some books, so keep watching for website updates as we add more content.
---
Check into our Handiham nets… Everyone is welcome!
How to find the Handiham Net:
The Handiham EchoLink conference is 494492. Connect via your iPhone, Android phone, PC, or on a connected simplex node or repeater system in your area.
The Handiham DMR Talkgroup on Brandmeister is 31990. On AllStar, it is available at node 47367.
The Handiham Net will be on the air daily. If there is no net control station on any scheduled net day, we will have a roundtable on the air get-together.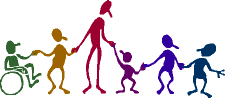 Our daily Echolink net continues to operate for anyone and everyone who wishes to participate at 11:00 hours CDT (Noon Eastern and 09:00 Pacific), as well as Wednesday evenings at 19:00 hours CDT (7 PM). If you calculate GMT, the time difference is that GMT is five hours ahead of Minnesota time during the summer.
Doug, N6NFF, poses a trivia question in the first half of the Wednesday evening session, so check in early if you want to take a guess. The answer to the trivia question is generally given shortly after the half-hour mark. A big THANK YOU to all of our net control stations.
---
Membership
You can pay your Handiham dues and certain other program fees on line. Simply follow the link to our secure payment site, then enter your information and submit the payment.

Handiham annual membership dues are $12.00. The lifetime membership rate is $120.00.
MEMBERSHIP DUES PAYMENT LINK
If you want to donate to the Handiham Program, please use our donation website. The instructions are at the following link:
DONATION LINK
As always, while our other services require that you have a current Handiham Program membership, you do not have to be a member to receive the Handiham World E-Letter.
How to contact us
There are several ways to contact us.
Postal Mail:
Courage Kenny Handiham Program
3915 Golden Valley Road MR 78446
Golden Valley, MN 55422
E-Mail: handiham@allina.com
Preferred telephone: 1-612-775-2291
Toll-Free telephone: 1-866-HANDIHAM (1-866-426-3442)
Note: Mondays through Thursdays between 9:00 AM and 2:00 PM United States Central Time are the best times to contact us.
You may also call Handiham Program Coordinator Lucinda Moody, AB8WF, at: 612-775-2290.
73, and I hope to hear you on the air soon!
For Handiham World, this is Lucinda Moody, AB8WF
The weekly e-letter is a compilation of assistive technology, operating information, and Handiham Program news. It is published on Wednesdays, and is available to everyone free of charge. Please email handiham@allina.com for changes of address, unsubscribes, etc. Include your old email address and your new address.
Podcast: Play in new window | Download