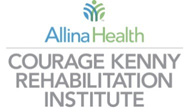 Courage Kenny Rehabilitation Institute Handiham World Weekly E-Letter for the week of Wednesday, June 26, 2019
This is a free weekly news & information update from the Courage Kenny Handiham Program, serving people with disabilities in Amateur Radio since 1967.
Our contact information is at the end.
Listen here:
https://handiham.org/audio/handiham26JUN2019.mp3

Get this podcast in iTunes:
RSS feed for the audio podcast if you use other podcasting software:
https://handiham.org/wordpress1/feed/podcast/
Subscribe or change your subscription to the E-mail version here.
---
Welcome to Handiham World.
In this edition:
A note from the coordinator
News in Assistive Technology
From the Mailbag
Interview of the Week
Ham Radio in the News
A Dip in the Pool
Website Update
Equipment Connection
Help Needed
Check into our nets!
…And more!
---
A note from the coordinator…
Field Day 2019 is over already. That means camp is just 3 ½ weeks away! This year, I visited the Maple Grove Radio Club on Field Day. They were operating 3A along with a GOTA station.


You can see their creative use of paper plates to provide signs for their stations!


Their HF phone station had a solar panel out. Field Day is a great chance to test your ability to operate off the power grid.


They also used an extension ladder as a tower. Inside the trailer where the ladder was, they had one of their three operating stations.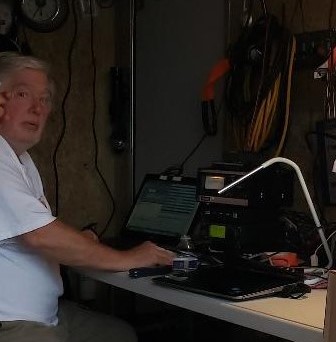 It was great to hear even more stories from over the years in the Handiham Program from the members of the club. After 52 years, there is a lot of history that involves many people who supported the dream of making amateur radio accessible to all.

We are busy getting final camp preparations done. For those who have been to camp before, you will get to meet several new campers and instructors this year. For those who are attending for the first time, come prepared to study hard and have a great time participating in accessible camp activities. Don't forget your swim suits! We are hoping for some good swimming and tubing weather that week.
Speaking of studying, if you are one of the many license class students coming to camp, please make sure you are studying ahead of time. If you are having difficulty accessing your study materials, please contact Pemdy or me for assistance.

Pemdy has been busy getting everyone's orders ready for delivery at camp. If you ordered any Handiham Program merchandise, it will be delivered to you at camp. If you didn't order anything, we have a few extras of some of the items that you can purchase during camp while supplies last.
If you are having trouble receiving your E-Letter, you can always go to https://handiham.org/wordpress1/weekly-e-letter/ to see the latest E-Letter. Additionally, you can go to https://handiham.org/audio/handiham.mp3 to listen to the current podcast. These links are updated each time a new E-Letter and podcast is released.
Because of the US Independence Day holiday next week, the office will be closed on Wednesday and Thursday, July 3rd and 4th. The E-letter will be published as usual, however. If you call the Handiham Program office, and we do not answer, please leave a message. When you leave that message, don't forget to leave your name, phone number, and call sign, if you have one. Also, if you send an email, please include your name along with your call sign to speed up the response time. As always, if you need to update anything like your contact information, call sign, license class, membership, or members only log-in information, you can email us at handiham@allina.com.
In the E-Letter, there is an article about the return of a refreshable braille device, another article about discussions on reallocating part of the two-meter band in Europe, and a special post Field Day interview with Matt Arthur, KA0PQW. Of course, you can also find the regular articles you see here each week.
Do you have a story to share about assistive technology or ham radio related activities? Please send your articles and stories via email to Lucinda.Moody@allina.com or by calling me at 612-775-2290.
---
News in Assistive Technology
Orbit Reader 20 Is Back
Considering the high cost of most refreshable braille devices, the Orbit Reader 20 is a reasonably priced option, making braille more accessible for people with lower incomes. The device connects wirelessly with Android and Apple smartphones and also functions as a reader using an SD card. Additionally, the Orbit Reader allows the user to read, write, and edit braille. You can learn more at the American Printing House website: http://shop.aph.org/webapp/wcs/stores/servlet/Product_Orbit%20Reader%2020_37339883P_10001_11051
---
From the Mailbag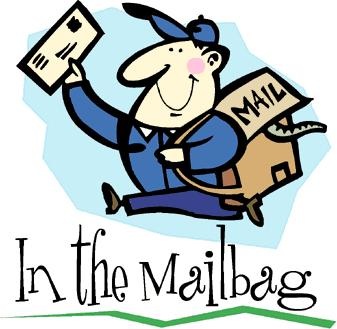 Hi Lucinda,

After fighting with a problem with my 6-meter beam for over a year, I was finally able to get it repaired. First, it's getting a lot harder to get someone to climb a tower anymore because it seems everyone is getting older and just doesn't want to climb anymore. But, I was able to find someone to do it.

My friend came last year and tried to fix the problem but wasn't able to. We thought it was a problem with the balun then, but it turned out to be good, and when we got done, it still didn't work right.

They then told me it had to be my radio. But I knew better than that because I was able to load up my 80-meter dipole on 6-meters and make contacts and not have the receiver act up. So, it sat for another year.

This summer they decided to give it a second try to find what was wrong. This was a strange problem. First of all, you couldn't see any change in SWR when transmitting, and it only seemed to affect receive. When you would run more than 50 watts, it would act up. So, you could hit it with RF, and it would fail and hit it again, and it would start working. It really did act like a T-R relay issue. I knew for sure it wasn't a rig problem for sure after trying three different rigs on the antenna. Certainly, not all three rigs would have the same problem.

This time when they came back, I showed them how it would fail, and then they disconnected the antenna at the top to check out the coax. The coax checked out good. You could shake the whole tower, and it wouldn't change.
He then took apart the coax connection from the main coax feed to the rotor loop. That also checked out good. Then he put it back together, and then I couldn't make it fail.

At some point, he again said it had to be my rig. So, then I said, now I have tried three different rigs on it and the same result. So, how is it that all six-meter rigs are bad?

After lunch, I had him take the connection from the main feed to the rotor loop apart again. He then looked at the barrel connector and said it's full of dendrite, a corrosion of sorts. It's an organic fungus that grows. After replacing the barrel connector everything worked.

This is why it's really important to know your station well and to know how to do good trouble shooting. Had I not been able to do the trouble shooting I could have very easily been misled into thinking there was a problem with my rig. I could have sent it to Kenwood and had them charge me a pile of money only to tell me there was nothing wrong. Not to mention, I would have been without the radio for a good while.

The good thing is that after all, it was an easy fix and cheap. When my friend got the connector down he wanted to clean it and reuse it. I said no, you're not doing that. We will put a new one up and get rid of the old one. Yes, you can clean them, and they will probably work—but you never know.

There was a bit more to the problem. Someone had over soldered the pin on the PL259, so it couldn't make contact right either. Remember, all that stuff had been up for some twenty years, so apparently in that time the seal had went bad in just some little spot that you maybe couldn't even see. So again, know your stuff, and the more you know about your setup, the better.

Also, remember when you have a disability, they may think you're not as
knowledgeable as them. I don't think this was the case here so much, but this was a hard problem to find, and to tell the truth, they don't have much experience working with blind guys like me.

But, it all worked out, and I am grateful for them helping me with it. A barrel connector out my box of stuff and $38.00 for lunch is a good deal. That's something else to remember—when you're getting help make sure to offer something, money or lunch or something. Try to make it worth their while.

I have done this in different ways over the years. Some just won't take any money or lunch. I had one guy like that, but then I found out he liked a particular beer. So, I got him a six-pack, and he took that. It's just anything to make them happy and show your appreciation. You never know when you may need their help a second time with something.

Thanks and 73,

Matt, KA0PQW
---
Interview of the Week
Matt Arthur joined me following his radio show Monday evening to share his Field Day experience this year. If you have never attended Field Day, this will give you a little taste of what it is like. While the interview airs in its entirety on the podcast, I have included an edited version below.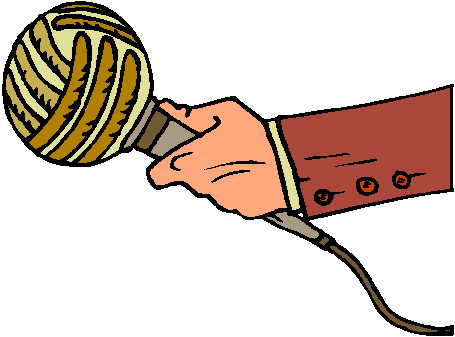 LM: Tell us about Field Day this year.

MA: We had a really good Field Day. I did Field Day with the Owatonna Steele County Amateur Radio Club as I have for many years. Usually I do CW for the whole 24 hours, but this year I had a wedding to go to, so I had to come a little later. I didn't get there until around 9:00pm.

MA: I ran 40-meter CW from about 9:00 that Saturday night until 10:00 Sunday morning with a few breaks, but not too many. Of course, I had to stop to eat and other things.

MA: That was a lot of fun. I was running 100 watts, like you normally do for Field Day. I had the Kenwood TS-2000 running into a 40-meter vertical antenna. This is like a 33 or so foot antenna with ground radials. I'll tell you what, that antenna just worked great!

MA: In fact, I had a station from Belgium—I think that is the right country for the prefix. I haven't done much DXing in a while. I also had a station from New Zealand call me, and I had a station from Cuba call me.

LM: You made some interesting contacts, Matt.

MA: I think that's the first year that I have had that many DX contacts that weren't a US territory. I've worked Guam in the past, and there used to be another guy from the Marshall Islands that used to call me every year, but this was the first time I had a country like New Zealand call me.

MA: And if they were calling me, that, to me, tells me that was a pretty good antenna. I am seriously thinking about putting up one of those.

MA: And then after that, I did some on 10-meters, 10-meter CW, using the same antenna. I thought it performed pretty well on 10-meters. But, that was fun and a little easier on the ears.

LM: I bet!

MA: 40-meters was full of thunder crashes.

LM: Oh, the weather was something else!

MA: Well, I don't know what y'all had up there, but it kept threatening to rain, but we didn't get nothing other than maybe a sprinkle here and there. I don't think we got anything until Sunday morning, and then it sprinkled, but then it quit. But then right as we were tearing down, it just opened up and dumped.

LM: Yeah, that's kind of how it was here, but when I looked at the national radar, there was weather all over the place that was going to make 40-meters a mess.

MA: Oh, yeah. It was a real mess. And it was just noisy, but I was able to work through it. And I worked Hawaii as usual. I did find one Hawaii station when I did a little hunt and pounce game. That's where you tune around and then work stations as you tune. I tend to like to hold the frequency and call CQ and have my own frequency.

LM: You like your own pile-up.

MA: Yeah, I like to generate my own. And I always have somebody log for me. The other thing I told the club is that we need to get band pass filters for 40-meters. We've got them for 10 through 20 meters, but we didn't use them.

MA: Next year, I am going to make them use them because we had to shut down our digital station on 40-meters. And even with the band pass filter, I don't know if it would work, but he was trying to do digital on 40-meters and of course it just cleaned me right out.

MA: That's one thing I don't really like about the TS-2000. It's susceptible to overload if there is somebody really close by. There are receivers that do better with that kind of stuff, I think. The CW filter in there is plenty sufficient for running Field Day, and that's saying something I think because you know how that is on Field Day when it's basically just a full band. You can really narrow up the receiver, you know.

LM: Tell me a little about your Field Day location.

MA: Our location was at a school. I don't know what part of the grounds we are using. It's nice. They always have a nice canopy to sit under. There are picnic tables there. We had a couple of generators. We ran 6A this time. There were a total of 514 CW contacts, and I made all but 19 of them.

LM: You were busy!

MA: There was another guy that ran CW with a straight key before I got there. My logger with the Owatonna group doesn't know CW, or he's not fast enough with it—one or the other. So, I'm basically telling him what to write down as I get the call. It's kind of a challenge because you're trying to hear and talk almost at the same time.

LM: That would be difficult!

MA: But I managed to do it. I don't know what serious contesters would think or how they feel. I'm sure that there's a lot of them that can do better, but I'm not a serious contester. But I don't think that's too bad of a score—500 contacts between 9pm and 1pm.

LM: I don't think that's anything to complain about.

MA: Yeah, you do a lot of CQing, and you take some breaks and stuff, but to me, I think that's pretty good.

LM: I know it was Field Day. Did you get some good food?

MA: Well, I missed the dinner because I wasn't back yet from my nephew's wedding. I guess I had a pretty good supper at the wedding, you know. They did have a nice breakfast that they got from the restaurant where we have our meetings. We didn't have our normal cook this year because he had another engagement.

LM: I always tell people you can't schedule anything on the weekend of Field Day.

MA: Well, I do too, but some of these family members just don't understand this stuff.

LM: I always say you don't touch Hamvention and you don't touch Field Day.

MA: Well, that's good Lucinda.

LM: Thank you so much, Matt.
Stay tuned next week for new interview about the Handiham Radio Club and Radio Camp with Linda Reeder, N7HFV.
---
Ham Radio in the News
No Strong Opposition to 144 – 146 MHz Reallocation Proposal at CEPT Meeting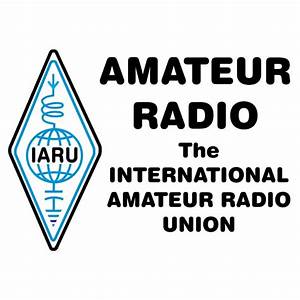 There was little opposition to a proposal to reassign 144 – 146 MHz as a primary Aeronautical Mobile Service allocation except for representatives from Germany. The IARU also vigorously opposes this change that was introduced by France. Those frequencies make up the entire 2-meter ham band in ITU Region 1. You can read more at http://www.arrl.org/news/no-strong-opposition-to-144-146-mhz-reallocation-proposal-at-cept-meeting
---
A Dip in the Pool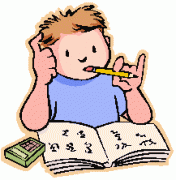 It's time to test our knowledge by taking a dip in the question pool…
Let's go to the Technician Class pool this week to a question about SSB transmissions above 50 MHz:
T2B13 asks: Where may SSB phone be used in amateur bands above 50 MHz?
Possible answers are:
A. Only in sub-bands allocated to General class or higher licenses.
B. Only on repeaters.
C. In at least some portion of all these bands.
D. On any band as long as power is limited to 25 watts.
As a Technician Class licensee, there are lots of modes for you to explore, including VHF and UHF single sideband or SSB. If you have a directional antenna, like a beam, you can make lots of contacts with SSB. Don't forget that you want your antenna to be horizontally polarized for this mode, but if you are working long distance FM communications, you want your antenna to be vertically polarized. In at least some portion of all the bands above 50 MHz, you can work SSB, making answer C the correct choice. You will need a multimode transceiver to play around with this option, but they are readily available and reasonably priced.
---
Website Update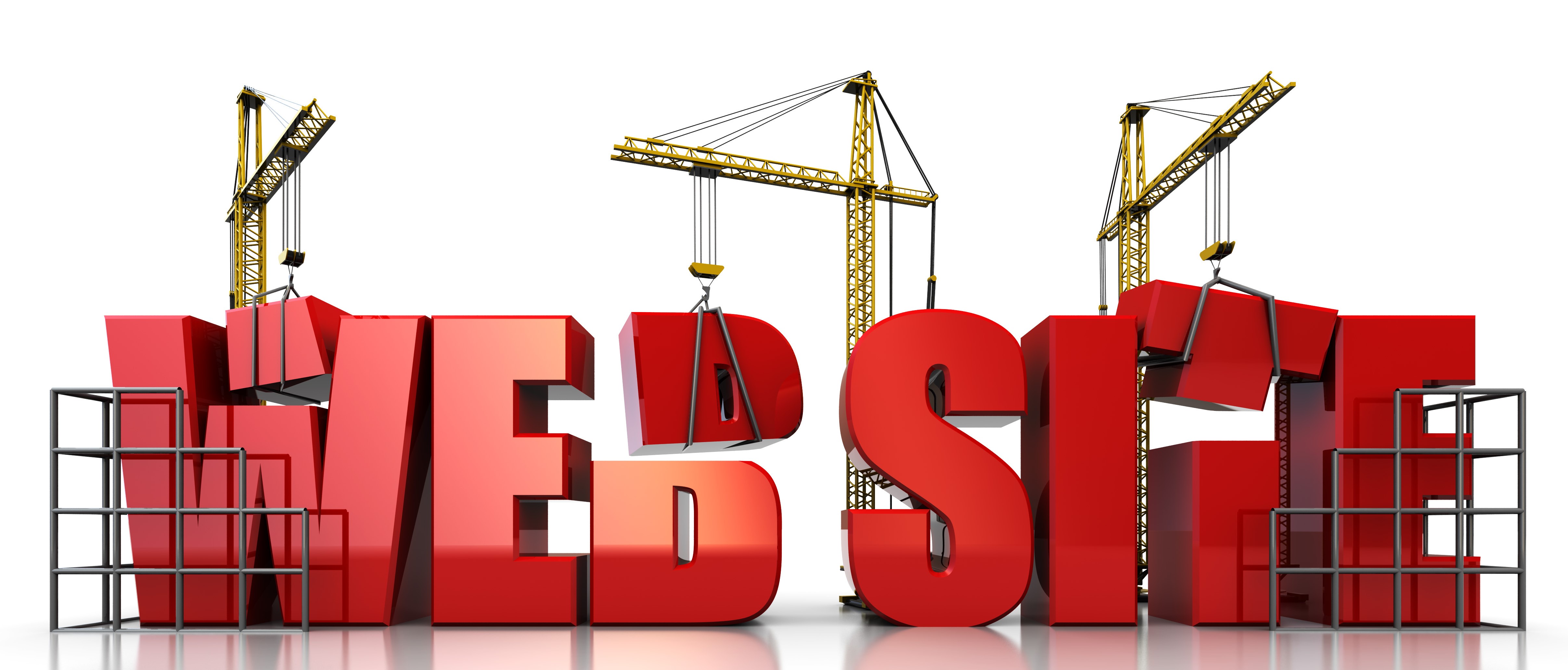 Here are the latest updates on the new Handiham.org website. Don't forget to monitor the site for updates throughout the week. When changes are made, I will post to the website. You can also find the latest updates any time by going to https://handiham.org/wordpress1/website-updates/. If you have any feedback about the website, I would love to hear from you. If you are a current member and your credentials are not allowing you to login to the site, please contact Pemdy for assistance at handiham@allina.com or 612-775-2291.
Don't forget to check out the old Handiham videos now located in the archive section of the members only site.
---
Equipment Connection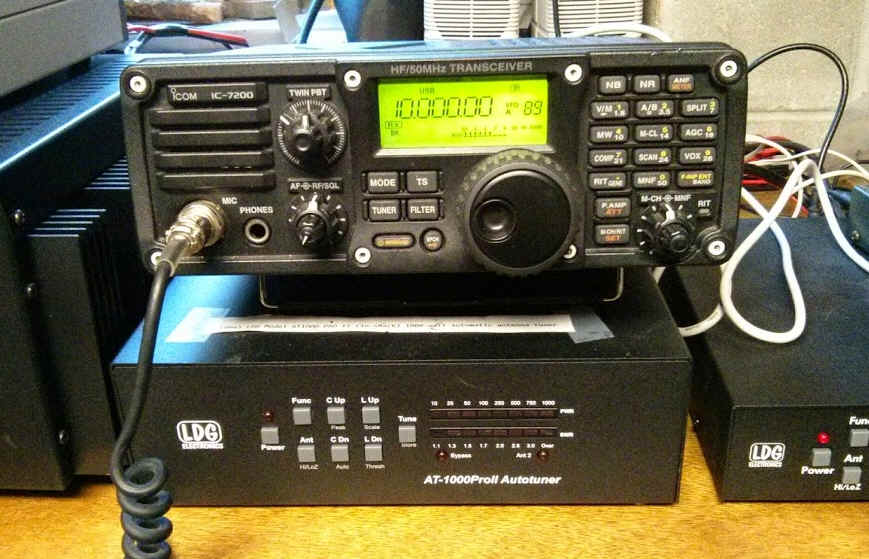 Equipment connections are happening, and the list is open! If you have a request for the Equipment Connection, contact me, leaving your name and phone number. I will call you to discuss your request. Please note that it may take several days for a return call due to all the other things going on in the Handiham Program. If you don't hear back from me after two weeks, you may contact me a second time. Additionally, if you have received any equipment from the Handiham Program during the last 12 months, you will automatically be placed at the bottom of the list so that others can also participate in the Equipment Connection.
Many thanks to the numerous people who have offered equipment for Handiham Members. If you have equipment that you would like to donate to a Handiham Program member, please email Lucinda at Lucinda.Moody@allina.com or call 1-612-775-2290.
---
Help Needed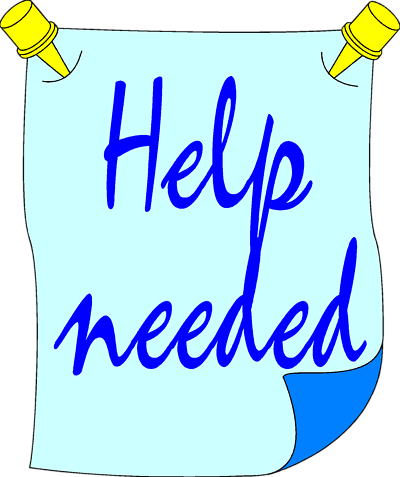 The Handiham Program needs contributors to Handiham World. Do you have a particular interest in amateur radio that you would like to share with others? Maybe you have a particular mode or band you like to operate and have learned a lot about. Or maybe you have some great stories to share from your experiences in the amateur radio hobby. Put your writing skills to work for Handiham World by sending your submissions to Lucinda.Moody@allina.com.
We are always looking for more readers, including some with a background in teaching in STEM related fields, especially if you have also worked with students requiring accommodations. We also need some readers with a background in teaching in STEM related fields, especially if you have also worked with students requiring accommodations. This volunteer position requires you to use your own equipment to record, however, we will provide the reading materials. If you or someone you know would like to try reading material for the members only section, please contact me for more information on how to submit a demo recording.
We need help updating our available resources for members. If you are blind and enjoy using your ham radio or assistive technology related devices, your assistance is especially needed. It would be a big help to your fellow Handiham Members if you would record a tutorial or product review. These need to be sent in Mp3 format, and the Handiham Program reserves the right to edit the recordings as needed before publishing in the Members Only section of the Handiham.org website. Please contact me at Lucinda.Moody@allina.com or 612-775-2290 if you have any questions.
I want to say a big thank you to those who have made or volunteered to make tutorials for the Members Only portion of the website. We have already had a number of members step up to offer their services, and their help is greatly appreciated! We also have some new readers who are working on some books, so keep watching for website updates as we add more content.
---
Check into our Handiham nets… Everyone is welcome!
How to find the Handiham Net:
The Handiham EchoLink conference is 494492. Connect via your iPhone, Android phone, PC, or on a connected simplex node or repeater system in your area.
The Handiham DMR Talkgroup on Brandmeister is 31990. On AllStar, it is available at node 47367.
The Handiham Net will be on the air daily. If there is no net control station on any scheduled net day, we will have a roundtable on the air get-together.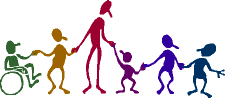 Our daily Echolink net continues to operate for anyone and everyone who wishes to participate at 11:00 hours CDT (Noon Eastern and 09:00 Pacific), as well as Wednesday evenings at 19:00 hours CDT (7 PM). If you calculate GMT, the time difference is that GMT is five hours ahead of Minnesota time during the summer.
Doug, N6NFF, poses a trivia question in the first half of the Wednesday evening session, so check in early if you want to take a guess. The answer to the trivia question is generally given shortly after the half-hour mark. A big THANK YOU to all of our net control stations.
---
Membership
You can pay your Handiham dues and certain other program fees on line. Simply follow the link to our secure payment site, then enter your information and submit the payment.

Handiham annual membership dues are $12.00. The lifetime membership rate is $120.00.
MEMBERSHIP DUES PAYMENT LINK
If you want to donate to the Handiham Program, please use our donation website. The instructions are at the following link:
DONATION LINK
As always, while our other services require that you have a current Handiham Program membership, you do not have to be a member to receive the Handiham World E-Letter.
How to contact us
There are several ways to contact us.
Postal Mail:
Courage Kenny Handiham Program
3915 Golden Valley Road MR 78446
Golden Valley, MN 55422
E-Mail: handiham@allina.com
Preferred telephone: 1-612-775-2291
Toll-Free telephone: 1-866-HANDIHAM (1-866-426-3442)
Note: Mondays through Thursdays between 9:00 AM and 2:00 PM United States Central Time are the best times to contact us.
You may also call Handiham Program Coordinator Lucinda Moody, AB8WF, at: 612-775-2290.
73, and I hope to hear you on the air soon!
For Handiham World, this is Lucinda Moody, AB8WF
The weekly e-letter is a compilation of assistive technology, operating information, and Handiham Program news. It is published on Wednesdays, and is available to everyone free of charge. Please email handiham@allina.com for changes of address, unsubscribes, etc. Include your old email address and your new address.
Podcast: Play in new window | Download