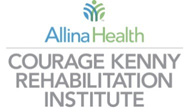 Courage Kenny Rehabilitation Institute Handiham World Weekly E-Letter for the week of Wednesday, July 10, 2019
This is a free weekly news & information update from the Courage Kenny Handiham Program, serving people with disabilities in Amateur Radio since 1967.
Our contact information is at the end.
Listen here:
https://handiham.org/audio/handiham10JUL2019.mp3

Get this podcast in iTunes:

RSS feed for the audio podcast if you use other podcasting software:
https://handiham.org/wordpress1/feed/podcast/
Subscribe or change your subscription to the E-mail version here.
---
Welcome to Handiham World.
In this edition:
A note from the coordinator
News in Assistive Technology
From the Mailbag
Interview of the Week
Ham Radio in the News
A Dip in the Pool
Website Update
Equipment Connection
Help Needed
Check into our nets!
…And more!
---
A note from the coordinator…
I had a great time last night at the Maple Grove Radio Club meeting in Maple Grove, Minnesota.


I ran into another very special ham from the Handiham Program past, Jim Hammock, KI0DN. It was great to swap stories with him about the program from over the years! We will look forward to having him join us for a future interview. Yes, he even worked with Sister Alverna years ago!
We are busy getting final camp preparations done.


Don't forget to pack your hand-held radio to use during camp. The camp repeater will be on 443.8, with a tone of 114.8. We will have camp nets each evening, and the mid-day Handiham Radio Club Echolink net will be run from camp each day. All regular net controls get a vacation that week as campers take their turn running the net.
Speaking of studying, if you are one of the many license class students coming to camp, these are your last few days to hit the books before camp. If you are having difficulty accessing your study materials, please contact Pemdy or me for assistance.

Pemdy has everyone's orders ready for delivery at camp. If you ordered any Handiham Program merchandise, it will be delivered to you there. If you didn't order anything, we do have a few extras of some of the items that you can purchase during camp while supplies last.
If you are having trouble receiving your E-Letter, you can always go to https://handiham.org/wordpress1/weekly-e-letter/ to see the latest E-Letter. Additionally, you can go to https://handiham.org/audio/handiham.mp3 to listen to the current podcast. These links are updated each time a new E-Letter and podcast is released.
Pemdy and I will be in the office during our usual hours next week. Please be aware that with all the final camp preparations going on, it is taking longer to respond to messages than usual. While we will have an E-Letter next week, there will be no E-Letter on July 24th because of Radio Camp. If you call the Handiham Program office, and we do not answer, please leave a message. When you leave that message, don't forget to leave your name, phone number, call sign, if you have one, and the reason for your call. Also, if you send an email, please include your name along with your call sign to speed up the response time. As always, if you need to update anything like your contact information, call sign, license class, membership, or members only log-in information, you can email us at handiham@allina.com.
In the E-Letter, there is an article about a talking scientific calculator, another article about Field Day 2019, and the next part of our interview with Linda Reeder, N7HVF. Of course, you can also find the regular articles you see here each week.
Do you have a story to share about assistive technology or ham radio related activities? Please send your articles and stories via email to Lucinda.Moody@allina.com or by calling me at 612-775-2290.
---
News in Assistive Technology
Talking Graphing Scientific Calculator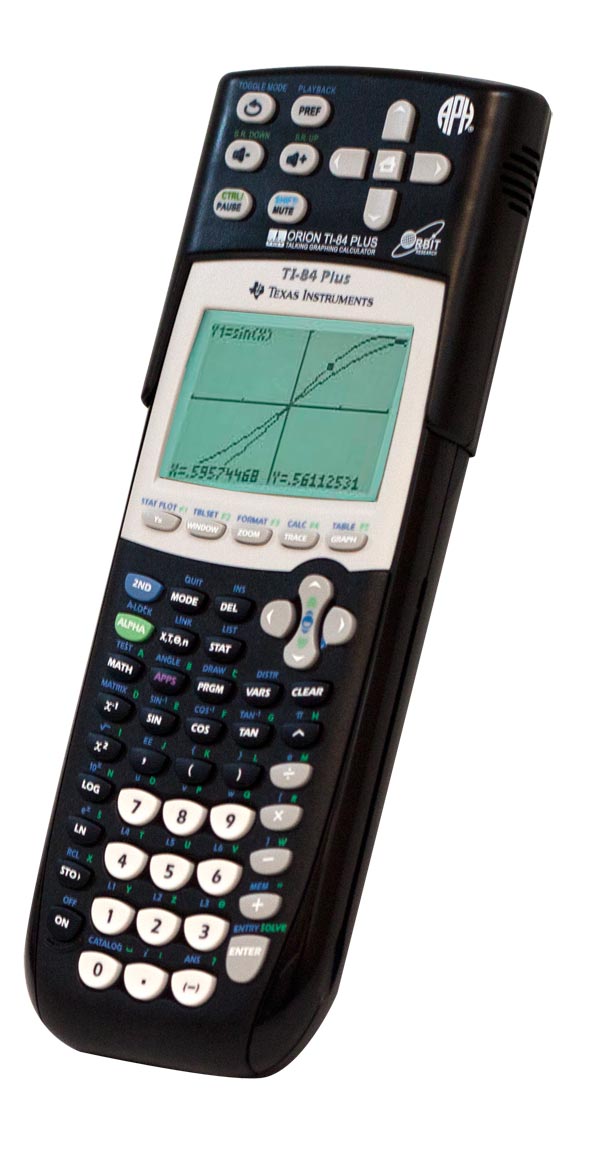 As the job market becomes increasingly technology oriented, the need for a blind accessible talking scientific calculator is clear. The Orion TI-84 Plus Talking Graphing Calculator is a modified TI-84 Plus, the typical calculator for both high school and college level classes, with an attachment that adds accessibility and additional controls. The attachment consists of a unit on top of the calculator, six function keys and five cursor keys, plus stereo speakers. Use the function keys to control preferences, volume, rate, pause, silence, and repeat. Use the cursor keys for screen reader control. You can explore graphs using either spoken announcements or audio and haptic feedback. Moving along the graph from left to right shifts the tone from the left to the right stereo channel. Tones raise and lower to follow graph coordinates. As the graph moves below the x-axis where the y-coordinates are negative, white noise is added to the tone. Haptic feedback is provided for negative y-coordinates, axes crossings, and tick marks. To learn more, check out the APH website at: https://shop.aph.org/webapp/wcs/stores/servlet/Product_Orion%20TI-84%20Plus%20Talking%20Graphing%20Calculator_1-07340-00P_10001_11051
---
From the Mailbag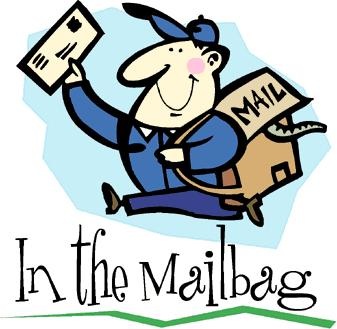 Hello Lucinda,

One of the guys in the ham club I belong to sent the following link to
our club's e-mail list. It's about how HF propagation was dampened by
the recent earthquakes in California. It's fascinating stuff.

https://qrznow.com/report-california-earthquakes-disrupted-hf-propagation-on-west-coast/

73,

John, KC0HSB
---
Interview of the Week
Linda Reeder, N7HVF, a longtime member of the Handiham Program and the current president of the Handiham Radio Club joined me for an interview last week to talk about the Radio Club and camp. Please enjoy the next part of our interview.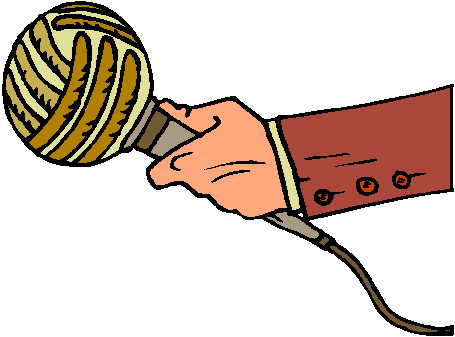 LM: Bill, N0CIC, is going to set up the radio on the pontoon boat for us to use. Actually, there are two pontoon boats that we get to use.

LR: Yes, I'm looking forward to that! I really enjoy the pontoon boat.

LM: And then there's also a speed boat for going tubing.

LR: I know! I've been on it once. That's a little bit more scary, but I did it! They were teasing me. Jerry Kloss said I was going to kill all the whales off, that I was going to run over all these whales in the lake. Of course, there aren't really any whales there.

LM: Let's see. We've gotten you to do a lot of new and scary things over the years at Radio Camp.

LR: Yes! I remember when I helped put the 40th anniversary celebration together in 2007. We had a special event station where people could call. Sister Alverna was a great help for that. She came up just to do that, but she could only stay there for a few days.

LR: But we did have a station where people could make contact with the camp. We only did it for a few days. I wasn't sure if we could manage it all week because it might interfere with classes and things.

LR: Avery got in on it, and he made lots of contacts. Between him and Sister Alverna, they made a lot of contacts, so that was pretty cool. It was fun running a special event station like that.

LM: At the last camp, you were on a zip line.

LR: Yes, they wanted me to talk on the radio while I was on it, but I was
too scared. I just held onto the ropes because I was afraid to let go. I wanted to say, "This is N7HVF, and I am high in the sky!" But I was so scared, I was hanging onto those two ropes as tight as I could, and I wouldn't let go. But it was fun!

LM: Yes, so we'll have to see what new things we can get you to do at Radio Camp this year.

LR: So, I've done some really fun things with amateur radio.

LM: You have! You've been very active.

LR: I've been to some ham clubs with Sister Alverna. A long time ago, I went with Sister Alverna to Louisiana. We were the guest speakers there, and it was really fun. So, I've really been able to do a lot of fun things with amateur radio.

LR: And I really love the Handiham Program. It has helped so many people with different disabilities over the years to get into ham radio. People would stick with it until they got their license. I just really think it's a great organization that helps people with disabilities get on the air.
Stay tuned next week for the next installment of our interview with Linda Reeder, N7HVF.
---
Ham Radio in the News
Ham Radio Operators Practice for Emergencies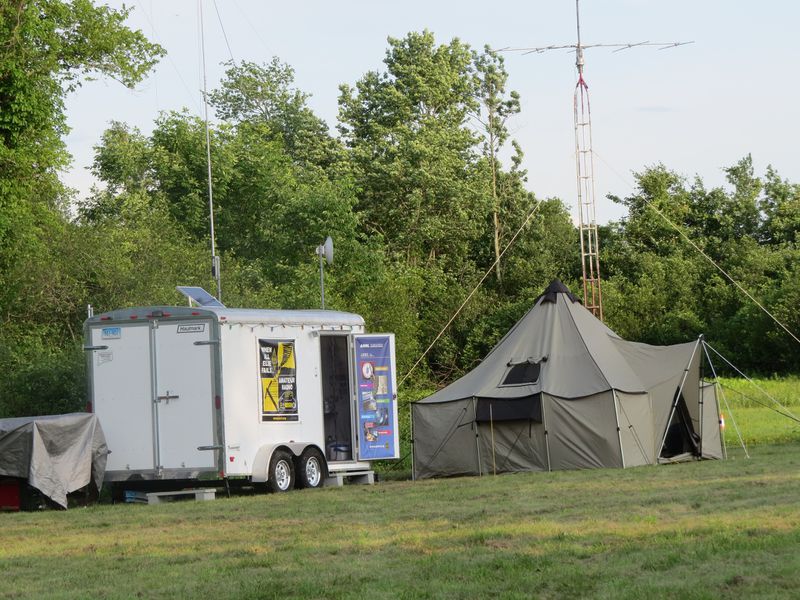 Every year, members of the Eastern Connecticut Amateur Radio Association gather for Field Day. They use this time to test their preparedness for emergencies, operating continuously for a full 24 hours. They set up tents, and antennas, and they even had a communications trailer with a couple stations. For antennas, they put up a 20-foot beam complete with guy wires, an HF vertical, and a dipole. For power, they had a solar panel and a generator. All these skills are exactly what they would need if they were responding to a disaster. They also use the time for some fun and friendly competition to see who gets the most contacts and the most points. While Field Day is over for 2019, there's no time like the present to start planning for 2020! You can read more at https://www.courant.com/community/killingly/hc-pk-thompson-20190711-ham-radio-operators-practice-for-emergencies-20190708-nyp6dexmavhavl6ucntm657pka-story.html
---
A Dip in the Pool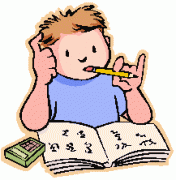 It's time to test our knowledge by taking a dip in the question pool…
Let's go to the Extra Class pool this week to a question about direction finding:
E9H06 asks: What is the triangulation method of direction finding?
Possible answers are:
A. The geometric angles of sky waves from the source are used to determine its position.
B. A fixed receiving station plots three headings to the signal source.
C. Antenna headings from several different receiving locations are used to locate the signal source.
D. A fixed receiving station uses three different antennas to plot the location of the signal source.
If you are participating in a joint transmitter hunt, each of the stations will swing their beam and record the direction where the signal is strongest. Using triangulation, the approximate location of the hidden transmitter can be found. Of course, all stations will need to first agree to use either magnetic north or true north for the direction. That makes answer C the correct choice. This is a great question in advance of the upcoming Radio Camp. We will be having several hidden transmitter hunts throughout the week to give campers the opportunity to develop their skills.
---
Website Update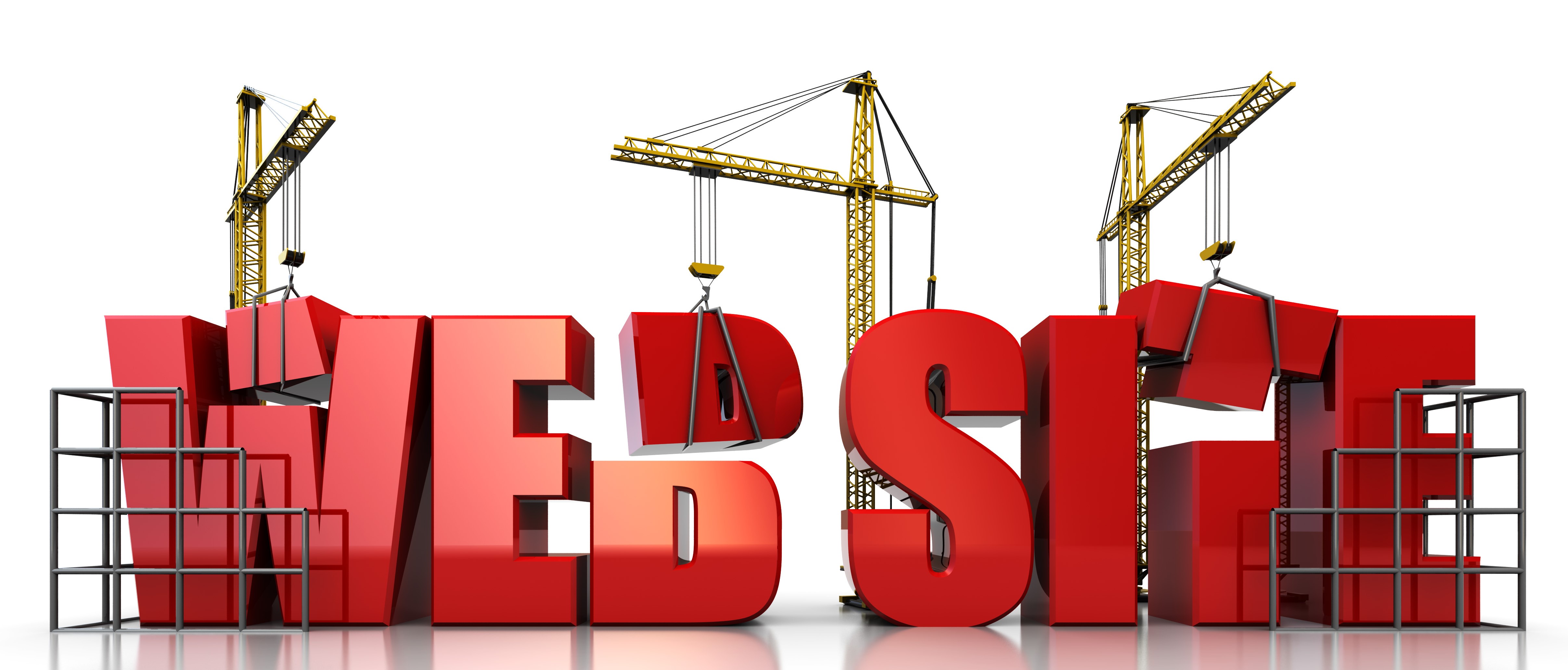 Here are the latest updates on the new Handiham.org website. Don't forget to monitor the site for updates throughout the week. When changes are made, I will post to the website. You can also find the latest updates any time by going to https://handiham.org/wordpress1/website-updates/. If you have any feedback about the website, I would love to hear from you. If you are a current member and your credentials are not allowing you to login to the site, please contact Pemdy for assistance at handiham@allina.com or 612-775-2291.
The July issue of the QCWA Journal is now available in the magazines and newsletters section of the members only website.
---
Equipment Connection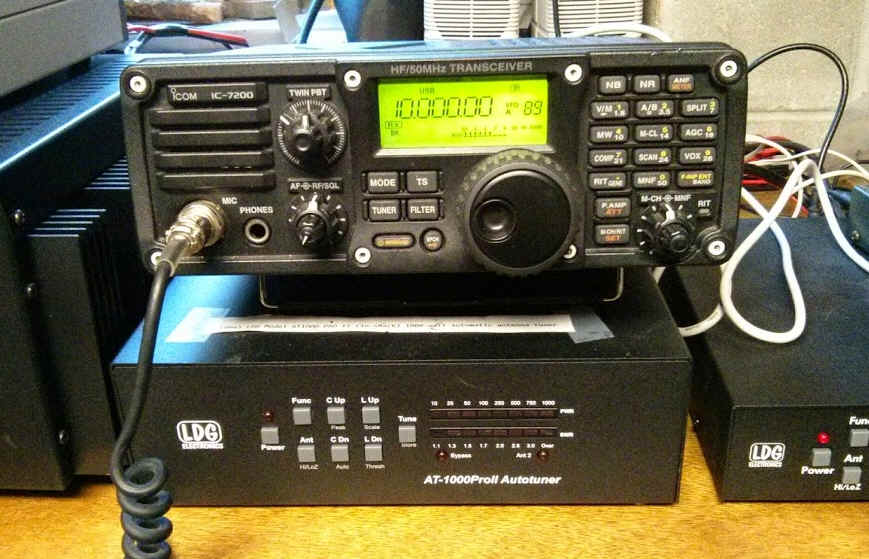 Equipment connections are happening, and the list is open! If you have a request for the Equipment Connection, contact me, leaving your name and phone number. I will call you to discuss your request. Please note that it may take several days for a return call due to all the other things going on in the Handiham Program. If you don't hear back from me after two weeks, you may contact me a second time. Additionally, if you have received any equipment from the Handiham Program during the last 12 months, you will automatically be placed at the bottom of the list so that others can also participate in the Equipment Connection.
Many thanks to the numerous people who have offered equipment for Handiham Members. If you have equipment that you would like to donate to a Handiham Program member, please email Lucinda at Lucinda.Moody@allina.com or call 1-612-775-2290.
---
Help Needed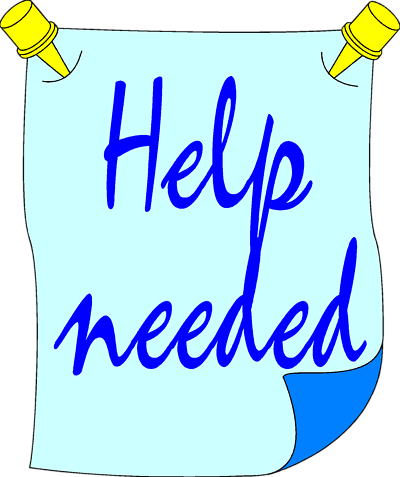 The Handiham Program needs contributors to Handiham World. Do you have a particular interest in amateur radio that you would like to share with others? Maybe you have a particular mode or band you like to operate and have learned a lot about. Or maybe you have some great stories to share from your experiences in the amateur radio hobby. Put your writing skills to work for Handiham World by sending your submissions to Lucinda.Moody@allina.com.
We are always looking for more readers, including some with a background in teaching in STEM related fields, especially if you have also worked with students requiring accommodations. We also need some readers with a background in teaching in STEM related fields, especially if you have also worked with students requiring accommodations. This volunteer position requires you to use your own equipment to record, however, we will provide the reading materials. If you or someone you know would like to try reading material for the members only section, please contact me for more information on how to submit a demo recording.
We need help updating our available resources for members. If you are blind and enjoy using your ham radio or assistive technology related devices, your assistance is especially needed. It would be a big help to your fellow Handiham Members if you would record a tutorial or product review. These need to be sent in Mp3 format, and the Handiham Program reserves the right to edit the recordings as needed before publishing in the Members Only section of the Handiham.org website. Please contact me at Lucinda.Moody@allina.com or 612-775-2290 if you have any questions.
I want to say a big thank you to those who have made or volunteered to make tutorials for the Members Only portion of the website. We have already had a number of members step up to offer their services, and their help is greatly appreciated! We also have some new readers who are working on some books, so keep watching for website updates as we add more content.
---
Check into our Handiham nets… Everyone is welcome!
How to find the Handiham Net:
The Handiham EchoLink conference is 494492. Connect via your iPhone, Android phone, PC, or on a connected simplex node or repeater system in your area.
The Handiham DMR Talkgroup on Brandmeister is 31990. On AllStar, it is available at node 47367.
The Handiham Net will be on the air daily. If there is no net control station on any scheduled net day, we will have a roundtable on the air get-together.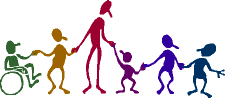 Our daily Echolink net continues to operate for anyone and everyone who wishes to participate at 11:00 hours CDT (Noon Eastern and 09:00 Pacific), as well as Wednesday evenings at 19:00 hours CDT (7 PM). If you calculate GMT, the time difference is that GMT is five hours ahead of Minnesota time during the summer.
Doug, N6NFF, poses a trivia question in the first half of the Wednesday evening session, so check in early if you want to take a guess. The answer to the trivia question is generally given shortly after the half-hour mark. A big THANK YOU to all of our net control stations.
---
Membership
You can pay your Handiham dues and certain other program fees on line. Simply follow the link to our secure payment site, then enter your information and submit the payment.

Handiham annual membership dues are $12.00. The lifetime membership rate is $120.00.
MEMBERSHIP DUES PAYMENT LINK
If you want to donate to the Handiham Program, please use our donation website. The instructions are at the following link:
DONATION LINK
As always, while our other services require that you have a current Handiham Program membership, you do not have to be a member to receive the Handiham World E-Letter.
How to contact us
There are several ways to contact us.
Postal Mail:
Courage Kenny Handiham Program
3915 Golden Valley Road MR 78446
Golden Valley, MN 55422
E-Mail: handiham@allina.com
Preferred telephone: 1-612-775-2291
Toll-Free telephone: 1-866-HANDIHAM (1-866-426-3442)
Note: Mondays through Thursdays between 9:00 AM and 2:00 PM United States Central Time are the best times to contact us.
You may also call Handiham Program Coordinator Lucinda Moody, AB8WF, at: 612-775-2290.
73, and I hope to hear you on the air soon!
For Handiham World, this is Lucinda Moody, AB8WF
The weekly e-letter is a compilation of assistive technology, operating information, and Handiham Program news. It is published on Wednesdays, and is available to everyone free of charge. Please email handiham@allina.com for changes of address, unsubscribes, etc. Include your old email address and your new address.
Podcast: Play in new window | Download