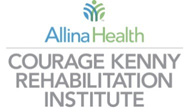 Courage Kenny Rehabilitation Institute Handiham World Weekly E-Letter for the week of Monday, August 26, 2019
This is a free weekly news & information update from the Courage Kenny Handiham Program, serving people with disabilities in Amateur Radio since 1967.
Our contact information is at the end.
Listen here:
https://handiham.org/audio/handiham26AUG2019.mp3

Get this podcast in iTunes:
RSS feed for the audio podcast if you use other podcasting software:
https://handiham.org/wordpress1/feed/podcast/
Subscribe or change your subscription to the E-mail version here.
---
Welcome to Handiham World.
In this edition:
A note from the coordinator
News in Assistive Technology
From the Mailbag
Interview of the Week
Ham Radio in the News
A Dip in the Pool
Website Update
Equipment Connection
Help Needed
Check into our nets!
…And more!
---
A note from the coordinator…
It's hard to believe that we are at the end of August already. This year is just flying by! Welcome to your first Monday edition of the Handiham World E-Letter. There is yet another change coming to the Handiham Program. Starting next week, the best times to reach us in the office will be Tuesdays, Wednesdays, and Thursdays between 9am and 3pm Central Time.
This week, we will continue with more stories from Radio Camp. In the middle of the week, we had our Handiham Radio Club meeting. Of course, we had elections. Linda, N7HVF, was reelected as president, Tom, KB8TYJ, was elected vice-president, and John, NU6P, was elected secretary. I am excited to see what this new leadership team will do for the Handiham Radio Club.
The new club leadership didn't wait to act, either. During the club meeting, they came up with a great plan to set up a list of people in the Handiham Radio Club who can serve as Elmers for various radio equipment and assistive technology. Pemdy and I will have access to that list so we can refer Handiham Program members who are requesting assistance to people who can help them. This is a really great way for Handiham Radio Club members to provide service to others!
On Saturday, Al Doree, W0RC, came along with another couple of hams from Bemidji to help us with the test session. Four of our Technician Class students were ready for their exam, and Dr. Dave's Extra Class student was ready as well. While camp staff and other Handiham Program volunteers provided activities for the other campers, the rest of us helped out in the test session.
Handiham Radio Camp test sessions look a little different than your average test session. Many of our attendees need readers, so instead of one room with lots of people taking their tests, we spread out to make sure that other test takers are not disturbed by hearing other readers.
To help the students who were testing be able to perform their best, we held a morning test session. Research indicates that people tend to do better on tests taken in the morning than in the afternoon. Our students were well prepared, however, so maybe they would have done just as well in the afternoon!
Out of five students who tested, all five got a new license or upgrade! Three of the Technician students walked away with their Technician class license—Ty Pennington, KE0WLM, Nick Buhta, KE0WKX, and Steve Pincombe, KE8MSJ. The remaining Technician class student that tested didn't stop there, she also passed her General class exam—Lynelle Tyler, KJ7IHQ. Finally, Bob White, WB2BYL, passed his Extra Class exam with flying colors, rounding out an exciting test session.
Saturday afternoon left several Handiham Program volunteers busy helping take down all the wire antennas and packing up all the stations. Only the beam antenna and tower are permanent installations at Camp Courage North. The rest of the equipment and antennas all must come down and be packed away for future camps.
The remainder of the Handiham Program volunteers and instructors were helping with final requests from campers and the last hidden transmitter hunt of the week. The week flew by, and we were still scrambling to cover all the special requests that campers had for what they wanted to learn before the end of camp.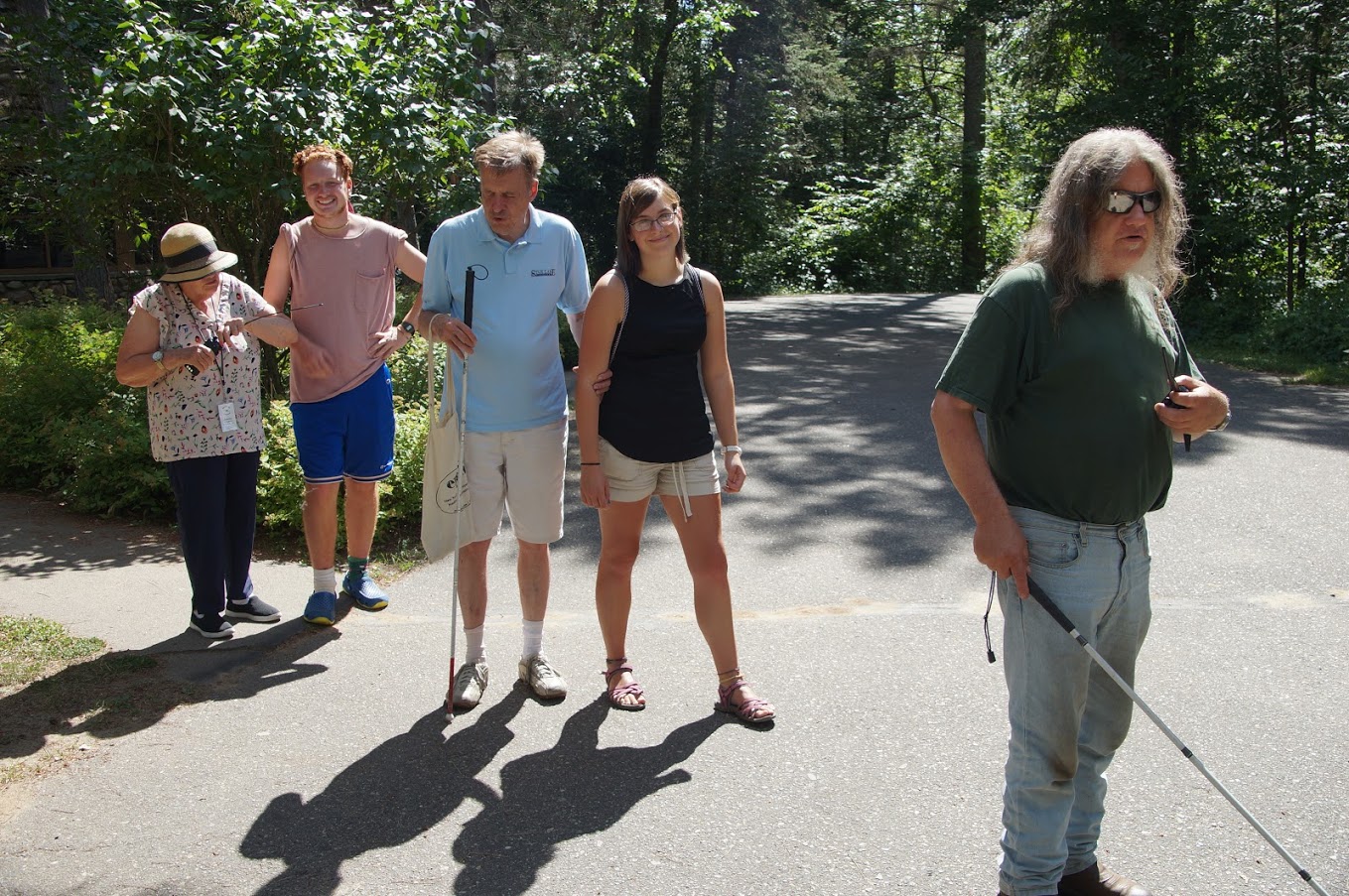 After dinner on Saturday, we had our awards ceremony. All the new hams from the testing session went home with dual-band handheld radios. The three new Handiham Program awards were presented, and everyone received medals and certificates for their camp attendance. There were some tears at the end of the award ceremony as we realized this great week was fast coming to an end. One final campfire followed where campers and volunteers could enjoy the fellowship and music one last time.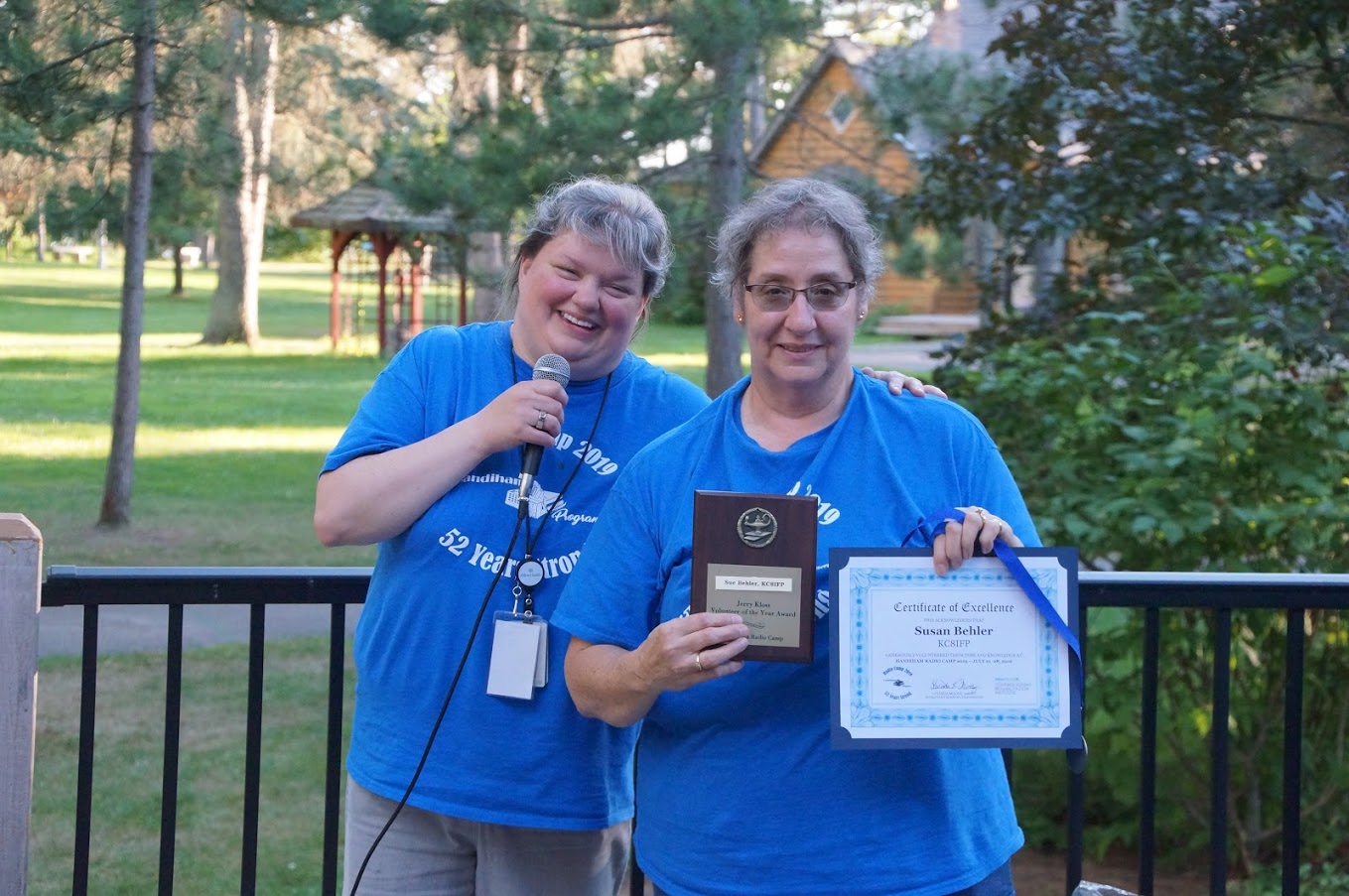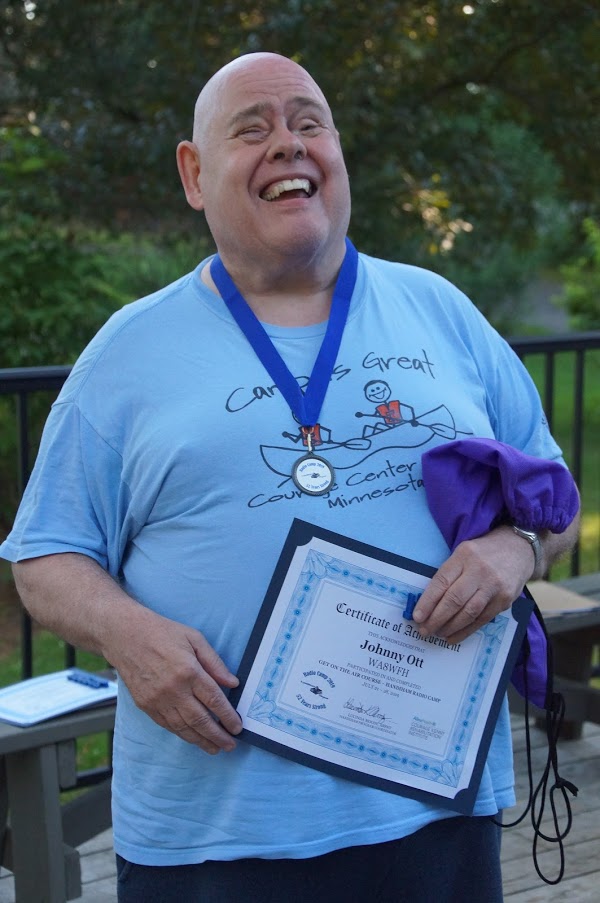 Sunday started early with the first camper leaving at 3:00am to catch an early flight. After breakfast, the tour bus left with all the campers heading back to the airport in Minneapolis to meet their rides or catch planes. The remaining few campers were picked up by their rides, and Radio Camp 2019 was officially over. Miraculously, no one missed their flights into or out of Radio Camp this year! Look for the final Radio Camp recap when Handiham World returns in two weeks!
Pemdy is shipping the first of the special 2019 Radio Camp mugs this week. They look great with the group photo from camp and the 2019 Radio Camp logo!
If you are having trouble receiving your E-Letter, you can always go to https://handiham.org/wordpress1/weekly-e-letter/ to see the latest E-Letter. Additionally, you can go to https://handiham.org/audio/handiham.mp3 to listen to the current podcast. These links are updated each time a new E-Letter and podcast is released.
Because of the Labor Day holiday in the United States, the office will be closed on Monday. Additionally, I will be on vacation all next week, so there will be no E-Letter or podcast. Pemdy will be in the office during her new usual hours over the remainder of the week. If you call the Handiham Program office, and we do not answer, please leave a message. When you leave that message, don't forget to leave your name, phone number, call sign, if you have one, and the reason for your call. Also, if you send an email, please include your name along with your call sign to speed up the response time. As always, if you need to update anything like your contact information, call sign, license class, membership, or members only log-in information, you can email us at handiham@allina.com.
In the E-Letter, there is an article about a new blind-friendly radio, another article about the proposed changes to the 2-meter band in ITU Region 1, and the third part of our interviews recorded during Radio Camp 2019. Of course, you can also find the regular articles you see here each week.
Do you have a story to share about assistive technology or ham radio related activities? Please send your articles and stories via email to Lucinda.Moody@allina.com or by calling me at 612-775-2290.
---
News in Assistive Technology
AM/FM Radio for the Visually Impaired
The new Sangean PR-D17 is a top quality AM/FM radio with twin speakers, designed for the visually impaired. It has high-contrast, large yellow rotary tuning and volume control knobs, preset buttons with raised symbols to aid in identification along with voice prompts of all controls that announce all functions in English or Spanish. Additionally, the tuned frequency and band is voice announced as you tune the indented tuning knob. There is no guessing the frequency. This is a great solution for the radio enthusiast who is visually impaired. You can learn more at: https://radiojayallen.com/sangean-pr-d7-am-fm-radio-for-the-visually-impaired/
Editor's Note: Thanks to John, NU6P, for sharing this with us.
---
From the Mailbag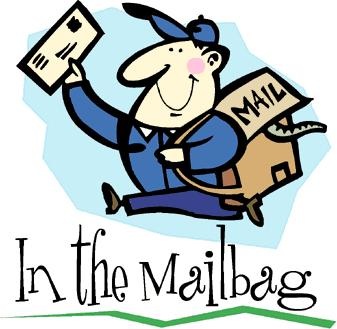 Hi Lucinda and everyone,

It is very important to defend our ham radio spectrum. I am not talking about defending it from other services. That is probably something the ARRL would be involved in. What I am talking about is defending our spectrum from noise pollution.

If you can't hear stations on your radio, it's not worth trying to operate. I don't know how many times I have heard a net control station trying to run a net, and he is only running say 100 watts, and he can't hear my 100 watts
because he has a 20 over S9 noise level that he just for some reason can't solve. Maybe he hasn't even tried.

Many times over the years, especially the past couple, I have heard hams
say, "Well, you know there is just so much stuff out there like switching
power supplies, lights, computer power supplies—who knows what else—but
there is nothing you can do about it."

I recently talked to a long-time ham who gave up on the hobby because he just couldn't solve his noise problem. When asking him if he had really tried to do anything about it, he just said no and that he didn't know how. So, he took all his antennas down and sold his gear.

I ran into a new ham a while ago, and he told me he had given up on HF
operating because when he got a rig and antenna set up, he had so much
noise he couldn't hear anything. His Elmer told him there is so much stuff out there now, and you can't do anything about most of it. So, now what has happened? A large part of the hobby has been destroyed for a new ham.

In my way of thinking, this is just plain wrong. This kind of thinking needs to be stopped. Sure, there may be some places where you can't do much, such as some place where you're not supposed to have antennas, some large housing project, or something of the like.

Over the past 23 years, since I moved to Ellendale, Minnesota, I have done everything to make sure I can hear signals on my radio. When I moved here, I had a 20 over S9 noise level from the AM broadcast band through 70cm/432MHz. I knew if I was going to use my ham radio and participate in the hobby as I wanted, I was going to have to do something about it.

I didn't know much of anything about serious noise hunting, but I soon
learned. I have worked with two power companies, the city, and the local school over noise issues. So far, I haven't had to deal much with individual home owners, though. I can say that some 95 percent of the noise problems I have had in Ellendale have been power line related.

My local power company spent a lot of money to repair the local grid because practically every pole was noisy. After a while of going around and back and forth and up the chain of command of the company all the way to the top, we finally started making progress. Over time, I was able to get the noise level down to just about nothing on most of the bands and very much improved my operating conditions.

The other thing I have found to be a problem was street lights and security lights that either burn out or get shot out by kids. My experience of working with the local power company is a separate story, so I won't get into all of that. The power company I have now is absolutely great to work with!

Now, I am starting to work with the school on a noise problem that over the years has gotten worse. So far, this time around, it is going well. It helps to have new people who want to have good relations with their neighbors.

So, what I want to point out is that a lot of times, you can do something about a serious noise problem you are having. I don't want you to be one of those I hear calling CQ who have a 20 over S9 noise level. Good luck to all finding noise. I am willing to answer questions as best I can.

Thanks and 73,

Matt, KA0PQW
---
Interview of the Week
We recorded several interviews at the end of Radio Camp 2019. Please enjoy an edited version of the next part of our camp interviews with Matt Arthur, KA0PQW, and Lynelle Tyler, KJ7IHQ. If you want to hear it all, make sure you listen to the podcast!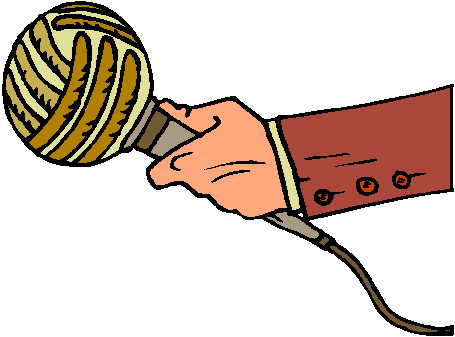 LM: Lynelle is one of our new campers, but we have been busy this week recruiting her to eventually come back as an instructor because, wow! We have been rather impressed with her. It's been a lot of fun! And Matt, of course, is a long-time Handiham Program volunteer. He's been here since the Dark Ages. So, why don't you tell us a little bit about your week?

MA: Well, I come up here as one of the volunteers, kind of an instructor, I guess. I help people get on the air a little bit, kind of help keep the stations running a bit, and kind of help with whatever is needed. I also help teach the hidden transmitter hunt, fox hunting as most people like to call it, which is a lot of fun.

MA: I did a lot of playing music. I had a guitar up here, and with Lynelle playing that mandolin, we did pretty good. She can join me on any stage she wants to!

LM: Well, on the packing list for both campers and volunteers is that if you play a portable instrument, bring it with you because we like our jam sessions at camp! They are a pretty big deal.

MA: I think I've played more this week than any other camp. I guess I've played every night. From Sunday night onward, I've played at least a while. In fact, I think this is only the second camp ever that we've done something during the day, so that's pretty good.

MA: So, it's been a good week. I've even had a chance to do a little operating here and there. We played with the Buddipole. I had it configured as a 40-meter dipole, basically. We didn't have a lot of time—you never have enough time at Radio Camp.

LM: Yeah, the week went way too fast.

MA: Yeah! It seems like I just got here, and it's already the last day. But I did work a guy and checked into MidCars with it. I worked a guy in South Dakota doing Parks on the Air and a fella in Marysville, Pennsylvania with the Buddipole. I didn't work overly hard at it because there wasn't a lot of time, but I think it proved that it works pretty good as a portable antenna.

MA: It does not work as well as a regular dipole, but I didn't expect it to. I think where it would really shine is on the higher bands—6-meters through maybe 20 meters. But it works! If you were out in the middle of nowhere, you could certainly make something happen if you had to, especially if you have a little ambition to put behind it.

LM: Well, we all know Matt has a little ambition!

MA: You put a little power, a little fire in the wire, you'll get somewhere!

LM: Yeah, we all know Matt's got that too. Matt's got a reputation up at camp, if any of you haven't figured that out. And if you want to understand that reputation, I guess you are going to have to come to camp!

MA: Well, we did a lot of hidden transmitter hunting. I think one day, we did four. I found them all.

LM: I have the pictures to prove that Matt was crawling around in a flower bed looking for the fox transceiver.

MA: I've done a lot of noise hunting in the last 20 years, powerline noise and streetlights and stuff, just because you have to, or you're not going to be able to operate your station, if you don't make people fix their stuff. I'm now working on some other noise issues at my place. I think they might be a bit more complicated, but we'll get some kind of resolution, because something has to be worked out for both sides. I can't give up using my equipment, and they can't give up using theirs. I wrote a letter for Handiham World about my experiences with noise.

LM: Yes, it's coming up in a future issue.

MA: I also took my 10-meter handheld radio out on the boat and worked back to the camp with it just to see that the radio really worked. I thought it did. I hadn't been able to make a contact with it at home, though, and one reason was that I found out a switch had to be changed to a different position. So, I learned what I needed to make that work. Not only do I come up here to volunteer, but I come up here to learn too.

LM: That's right. We are all learning, all throughout the week!

MA: I made a bunch of contacts with the beam. The first night I was here, we couldn't turn the beam because you hadn't brought the right cable yet. But I decided to see if it worked. I called CQ, and RI1BC came back to me. He was on an island way up in Russia. So, I figured if I could work him, the beam worked! So, I worked several different countries.

MA: We had a 6-meter opening the first couple days we were up here. On Sunday after we put up the MFJ wire antenna for 40 – 6, I worked a buddy in Colorado. I enjoyed getting a chance to catch up with him, and I ran into him on the air again on Monday. He was the only one I worked on 6-meters, but still it was fun to have a little bit of something on that band.

MA: I also brought up my old Icom 502A, a 1974 vintage arm-held or shoulder-held radio. It's huge. It runs on nine C-cell batteries. I didn't really get a chance to use it, but I was able to show it to the Get on the Air class. You know, it's nice to show that stuff so people know what's around. You can still find them, if you look for them.

MA: I know I brought up a lot of stuff we didn't use, but I came prepared because you never know!

LM: Hams are supposed to always be prepared! I'm sure there is something about that!

MA: I literally brought a car-load of stuff!

LM: And you always do. That's why we make sure you have enough space in your quarters at camp.

MA: Well, I do that because you never know what you might need, and it's my way of helping out the Handiham Program.

LM: Well, you can't really run back to the Cities or even to your place, so it helps to bring extra stuff with you.

MA: I brought up my big tool box and all my connectors. And I am going to show Lynelle all the different connectors after we get done here. I had to help get the second repeater up after the first one went bad. Joe, AI0Y, went back to meet Don, N0BVE, to pick up my old repeater. And one of the people helping didn't know what a Type N connector was, so I had to show him.

MA: I got the Echolink app on my iPhone.

LM: Ladies and gentlemen, contrary to Matt's predictions, he has an iPhone, and the world didn't come to an end!

MA: Yeah, I actually like it now! I like that Be My Eyes app. I have used that to help me when I am doing wiring jobs, to tell me what color wire I have. I also used it in the kitchen, and I really appreciate it.

LM: So, Lynelle. This is your first year at camp.

LT: Yes. I had been wanting to come for about 15 years, but one thing after another kept happening. Either I wasn't ready, or camp wasn't offered. I didn't have anyone locally who could help me learn, so I came here with the intent to learn about ham radio as a blind person, without having to worry about how to get sighted people to show me things.

LT: It was absolutely a blast, and if I knew just five percent of what Matt knows, I would be in good shape! So, I studied all week with someone who just took their Extra Class license. He got me hooked up with an app, so I could study all the questions. And this morning, I took the Technician Class test, so I thought, just for kicks, I'll take the General, and I passed them both! So, I'm pretty happy. Now, I just have to get a radio!

MA: Yeah, now you need an HF rig.

LT: Yeah, I have a lot of things to figure out. But, I have to say the most fun was playing music with Matt and doing the fox hunt.

LM: We have been in for a real treat here with Lynelle playing and singing. We usually have good music, but this year, it has just been even better!

LT: So, next year, I'll bring harmonicas and a guitar. I can show people how to play with them so they can play along.

LM: And we've already talked to Lynelle about upgrading to Extra and then coming back as an instructor.

LT: Oh, my! My brain already hurts from today!

LM: We'll give you a year to recover before we make you go back at it!
Stay tuned next week for more interviews from Radio Camp!
---
Ham Radio in the News
France Stands its Ground on 144 – 146 MHz Aeronautical Mobile Sharing Proposal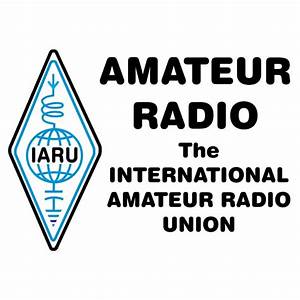 France is standing by it's proposal to have the Aeronautical Mobile Service in the 2-meter band, although no longer on a primary basis. In their proposal, officials offered contrary opinions to that of the International Amateur Radio Union (IARU), insisting that it is possible to share the spectrum. The IARU argues that it would be unduly difficult to share with the Aeronautical Mobile Service, leading to restrictions on the development of amateur radio and amateur satellite radio services. You can read more at: http://www.arrl.org/news/france-stands-its-ground-on-144-146-mhz-aeronautical-mobile-sharing-proposal
---
A Dip in the Pool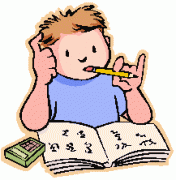 It's time to test our knowledge by taking a dip in the question pool…
Let's go to the Technician Class pool this week to a question about electronic components:
T6B01 asks: What class of electronic components uses a voltage or current signal to control current flow?
Possible answers are:
A. Capacitors.
B. Inductors.
C. Resistors.
D. Transistors.
Unless you are into vintage equipment, most hams don't use vacuum tubes anymore. And there is definitely not room in the newer small handheld dual-band radios for tubes! What do radios use now instead of tubes? It's all transistors, the fundamental building block of modern electronic devices, including radios! Because transistors can use a small voltage or current signal to control larger amounts of current flow to other circuits, the correct answer is D.
---
Website Update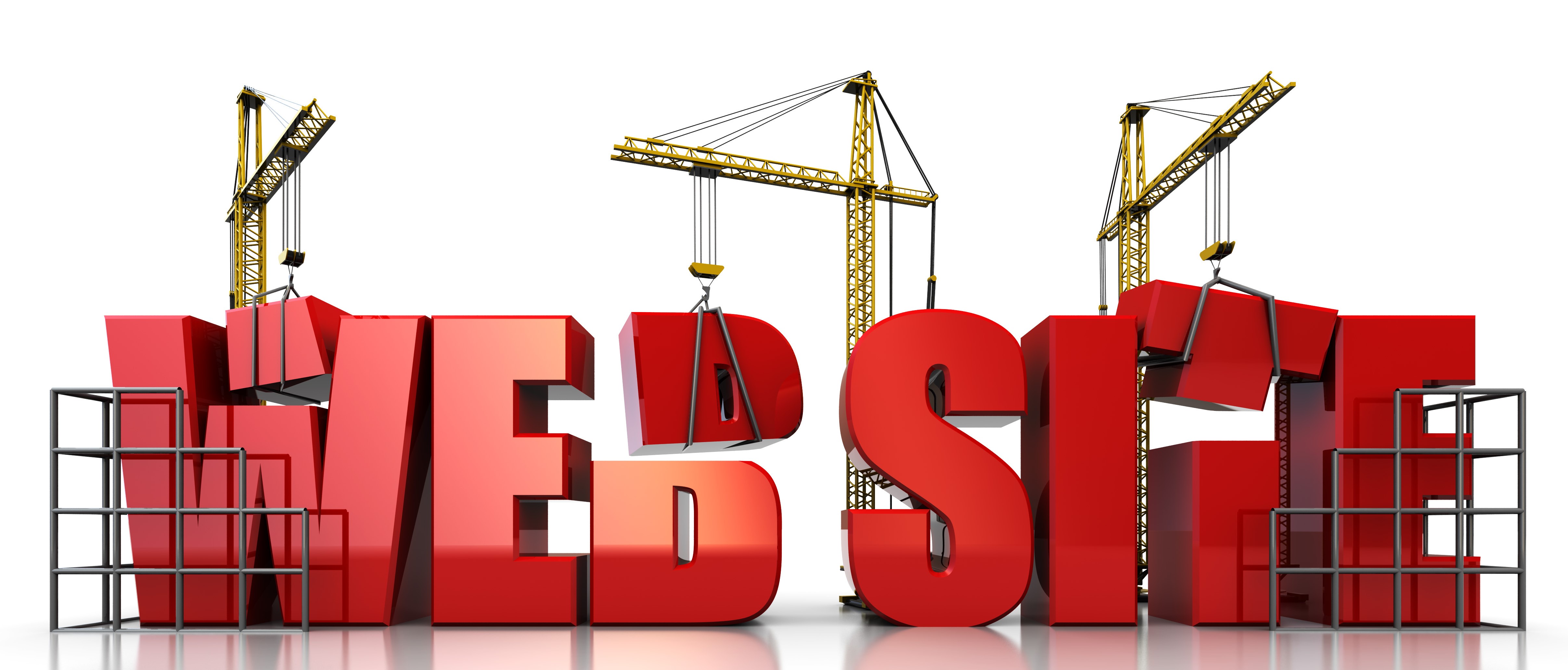 Here are the latest updates on the new Handiham.org website. Don't forget to monitor the site for updates throughout the week. When changes are made, I will post to the website. You can also find the latest updates any time by going to https://handiham.org/wordpress1/website-updates/. If you have any feedback about the website, I would love to hear from you. If you are a current member and your credentials are not allowing you to login to the site, please contact Pemdy for assistance at handiham@allina.com or 612-775-2291.
---
Equipment Connection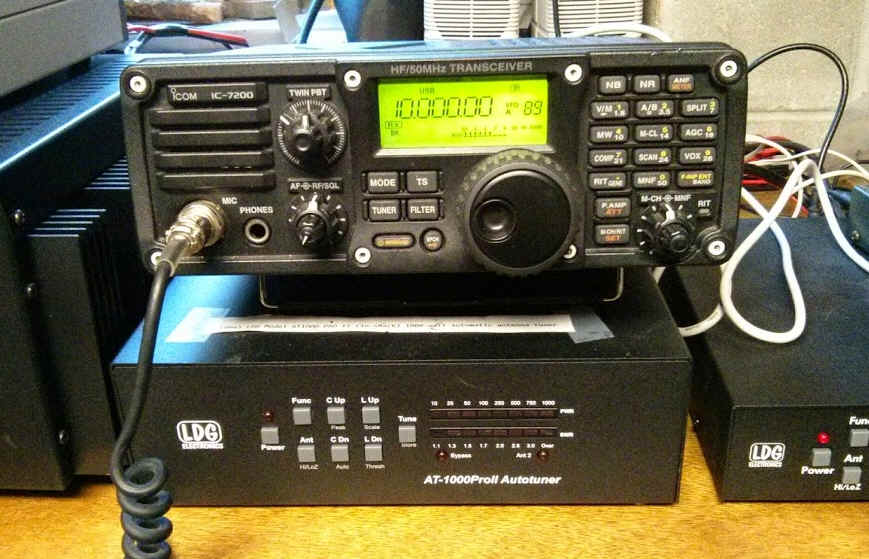 Equipment connections are happening, and the list is open! If you have a request for the Equipment Connection, contact me, leaving your name and phone number. I will call you to discuss your request. Please note that it may take several days for a return call due to all the other things going on in the Handiham Program. If you don't hear back from me after two weeks, you may contact me a second time. Additionally, if you have received any equipment from the Handiham Program during the last 12 months, you will automatically be placed at the bottom of the list so that others can also participate in the Equipment Connection.
Many thanks to the numerous people who have offered equipment for Handiham Members. If you have equipment that you would like to donate to a Handiham Program member, please email Lucinda at Lucinda.Moody@allina.com or call 1-612-775-2290.
---
Help Needed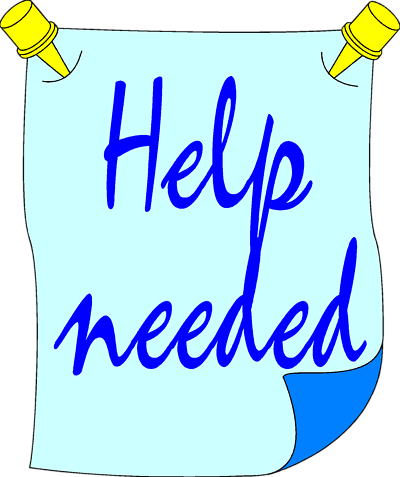 The Handiham Program needs contributors to Handiham World. Do you have a particular interest in amateur radio that you would like to share with others? Maybe you have a particular mode or band you like to operate and have learned a lot about. Or maybe you have some great stories to share from your experiences in the amateur radio hobby. Put your writing skills to work for Handiham World by sending your submissions to Lucinda.Moody@allina.com.
We are always looking for more readers, including some with a background in teaching in STEM related fields, especially if you have also worked with students requiring accommodations. We also need some readers with a background in teaching in STEM related fields, especially if you have also worked with students requiring accommodations. This volunteer position requires you to use your own equipment to record, however, we will provide the reading materials. If you or someone you know would like to try reading material for the members only section, please contact me for more information on how to submit a demo recording.
We need help updating our available resources for members. If you are blind and enjoy using your ham radio or assistive technology related devices, your assistance is especially needed. It would be a big help to your fellow Handiham Members if you would record a tutorial or product review. These need to be sent in Mp3 format, and the Handiham Program reserves the right to edit the recordings as needed before publishing in the Members Only section of the Handiham.org website. Please contact me at Lucinda.Moody@allina.com or 612-775-2290 if you have any questions.
I want to say a big thank you to those who have made or volunteered to make tutorials for the Members Only portion of the website. We have already had a number of members step up to offer their services, and their help is greatly appreciated! We also have some new readers who are working on some books, so keep watching for website updates as we add more content.
---
Check into our Handiham nets… Everyone is welcome!
How to find the Handiham Net:
The Handiham EchoLink conference is 494492. Connect via your iPhone, Android phone, PC, or on a connected simplex node or repeater system in your area.
The Handiham DMR Talkgroup on Brandmeister is 31990. On AllStar, it is available at node 47367.
The Handiham Net will be on the air daily. If there is no net control station on any scheduled net day, we will have a roundtable on the air get-together.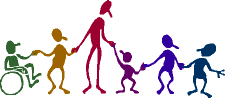 Our daily Echolink net continues to operate for anyone and everyone who wishes to participate at 11:00 hours CDT (Noon Eastern and 09:00 Pacific), as well as Wednesday evenings at 19:00 hours CDT (7 PM). If you calculate GMT, the time difference is that GMT is five hours ahead of Minnesota time during the summer.
Doug, N6NFF, poses a trivia question in the first half of the Wednesday evening session, so check in early if you want to take a guess. The answer to the trivia question is generally given shortly after the half-hour mark. A big THANK YOU to all of our net control stations.
---
Membership
You can pay your Handiham dues and certain other program fees on line. Simply follow the link to our secure payment site, then enter your information and submit the payment.

Handiham annual membership dues are $12.00. The lifetime membership rate is $120.00.
MEMBERSHIP DUES PAYMENT LINK
If you want to donate to the Handiham Program, please use our donation website. The instructions are at the following link:
DONATION LINK
As always, while our other services require that you have a current Handiham Program membership, you do not have to be a member to receive the Handiham World E-Letter.
How to contact us
There are several ways to contact us.
Postal Mail:
Courage Kenny Handiham Program
3915 Golden Valley Road MR 78446
Golden Valley, MN 55422
E-Mail: handiham@allina.com
Preferred telephone: 1-612-775-2291
Toll-Free telephone: 1-866-HANDIHAM (1-866-426-3442)
Note: Tuesdays through Thursdays between 9:00 AM and 3:00 PM United States Central Time are the best times to contact us.
You may also call Handiham Program Coordinator Lucinda Moody, AB8WF, at: 612-775-2290.
73, and I hope to hear you on the air soon!
For Handiham World, this is Lucinda Moody, AB8WF
The weekly e-letter is a compilation of assistive technology, operating information, and Handiham Program news. It is published on Mondays, and is available to everyone free of charge. Please email handiham@allina.com for changes of address, unsubscribes, etc. Include your old email address and your new address.
Podcast: Play in new window | Download