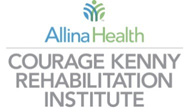 Courage Kenny Rehabilitation Institute Handiham World Weekly E-Letter for the week of Monday, September 9, 2019
This is a free weekly news & information update from the Courage Kenny Handiham Program, serving people with disabilities in Amateur Radio since 1967.
Our contact information is at the end.
Listen here:
https://handiham.org/audio/handiham09SEP2019.mp3

Get this podcast in iTunes:
RSS feed for the audio podcast if you use other podcasting software:
https://handiham.org/wordpress1/feed/podcast/
Subscribe or change your subscription to the E-mail version here.
---
Welcome to Handiham World.
In this edition:
A note from the coordinator
News in Assistive Technology
From the Mailbag
Interview of the Week
Ham Radio in the News
A Dip in the Pool
Website Update
Equipment Connection
Help Needed
Check into our nets!
…And more!
---
A note from the coordinator…
The weather has a definite feel of fall right now. It is early, however, so we should have some warm weather again at some point. With the fall weather in the northern hemisphere, it is a good time to get any planned antenna work done and check your feedlines before winter weather limits your access.
One of the treats this year for Radio Camp was to have none other than Don Wilbanks, AE5DW, welcome campers on the first full day of camp. He, along with everyone at Amateur Radio Newsline and Ham Nation, continues to support the Handiham Program, and we really appreciate it. Don recorded a camp wrap-up with some final stories from Radio Camp in this week's podcast.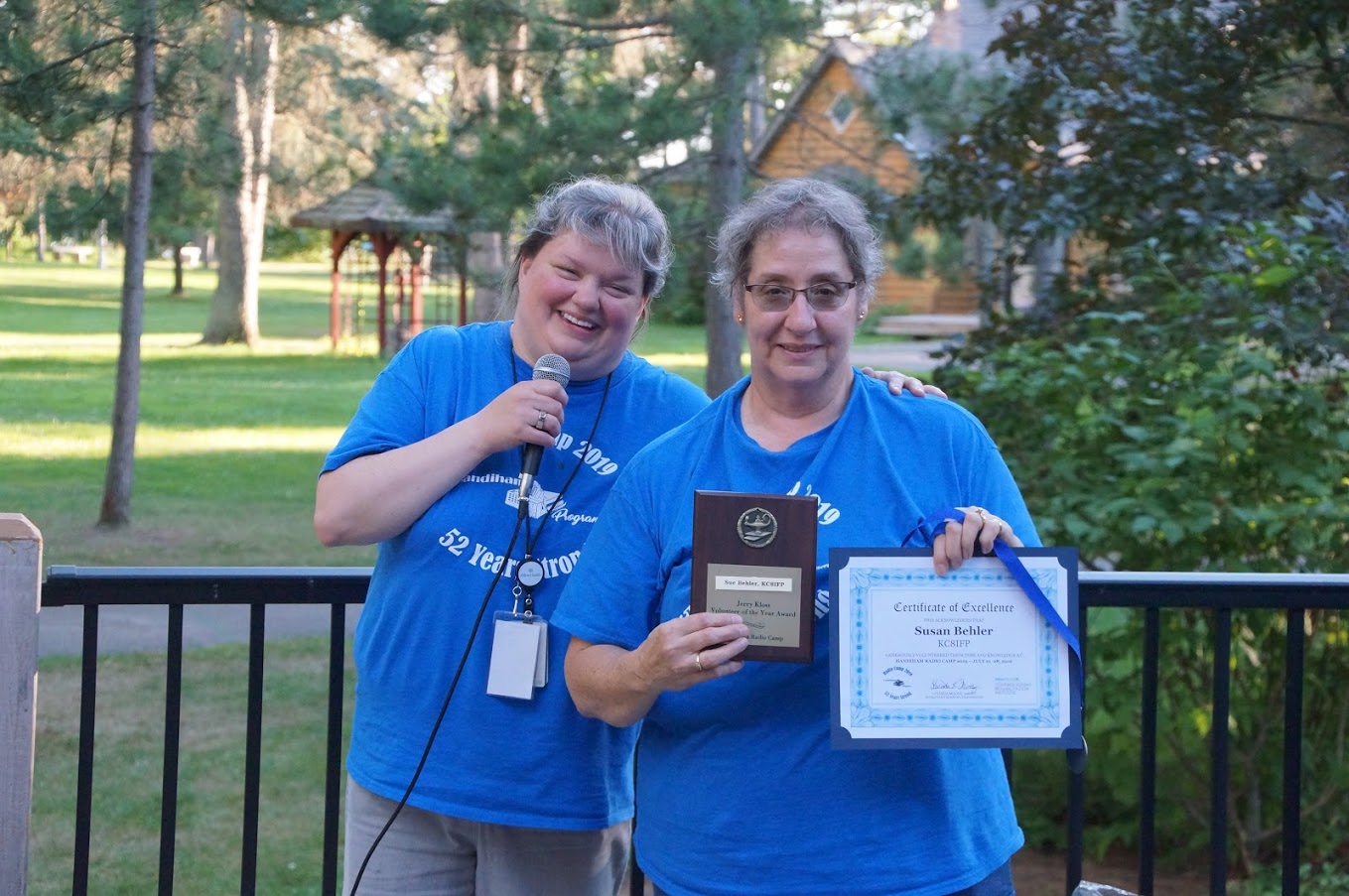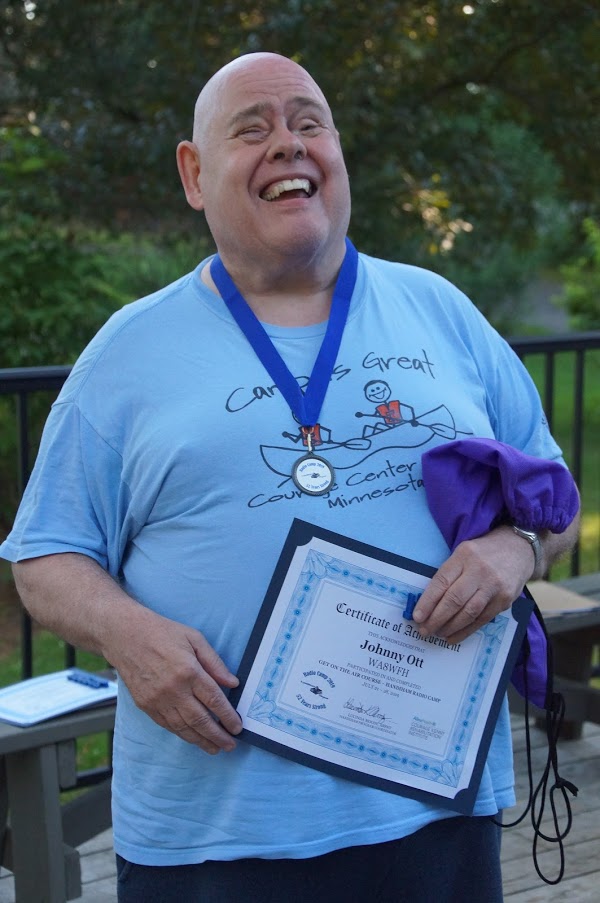 The current ARRL Technician Class book is now available from BARD, DB94819. You can download it directly from the BARD website or request it in the digital talking book format from your local NLS library.
Also, a quick update on the proposal to use the 2-meter band in ITU Region 1 for aeronautical mobile service. France has withdrawn their proposal for the use of the amateur radio portion of the 2-meter band thanks to the concerns expressed by many in the amateur radio community. You can read more at http://www.arrl.org/news/144-146-mhz-removed-from-french-proposal-for-additional-aeronautical-applications
Pemdy is preparing for the fall merchandise order. If you would like to get some Handiham Program gear, this will be your next opportunity. Watch for more information in upcoming E-Letters and podcasts.
If you are having trouble receiving your E-Letter, you can always go to https://handiham.org/wordpress1/weekly-e-letter/ to see the latest E-Letter. Additionally, you can go to https://handiham.org/audio/handiham.mp3 to listen to the current podcast. These links are updated each time a new E-Letter and podcast is released.
I will be in the office during our new usual hours this week. Pemdy, however, will be on vacation starting on Thursday, September 12. If you call the Handiham Program office, and we do not answer, please leave a message. When you leave that message, don't forget to leave your name, phone number, call sign, if you have one, and the reason for your call. Also, if you send an email, please include your name along with your call sign to speed up the response time. As always, if you need to update anything like your contact information, call sign, license class, membership, or members only log-in information, you can email us at handiham@allina.com.
In the E-Letter, there is more information about a new blind-friendly radio, an article about an amateur radio club helping in their local community, and the fourth part of our interviews recorded during Radio Camp 2019. Of course, you can also find the regular articles you see here each week.
Do you have a story to share about assistive technology or ham radio related activities? Please send your articles and stories via email to Lucinda.Moody@allina.com or by calling me at 612-775-2290.
---
News in Assistive Technology
AM/FM Radio for the Visually Impaired
John, NU6P, has recorded a review of the new Sangean PR-D17, an AM/FM radio with twin speakers, designed for the visually impaired. It has high-contrast, large yellow rotary tuning and volume control knobs, preset buttons with raised symbols to aid in identification along with voice prompts of all controls that announce all functions in English or Spanish. Additionally, the tuned frequency and band is voice announced as you tune the indented tuning knob. There is no guessing the frequency. This is a great solution for the radio enthusiast who is visually impaired. You can learn more at: https://radiojayallen.com/sangean-pr-d7-am-fm-radio-for-the-visually-impaired/
Editor's Note: Thanks to John, NU6P, for recording his review and sharing it with us.
---
From the Mailbag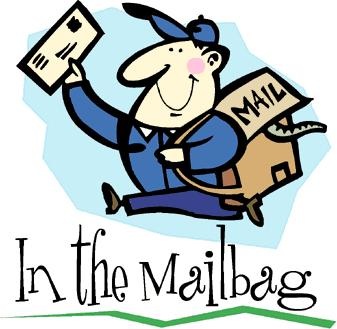 Hi Lucinda,

Thanks to my friend Charles, N0YXO, who got on my 224.64 this morning and let me know the bands were open to the south east. Due to the weather warming up kind of quickly here today and weather caused by the hurricane, it gave us a very interesting opening.

I worked stations in Georgia grid square EM73 on 2-meters, 1.25-meters / 222 MHz, and on 70 cm / 432 MHz. I also worked a station in Alabama, grid square EM64, on 2-meters and 222 MHz. I even worked a station in Tennessee on 2-meters. I only wish there would have been more stations on the air!

I have an average station on 2-meter SSB, 100 watts to my 17-element Yagi up at 50 feet. My 222 MHz station is having an amp problem, so right now it is only about 10 watts to a 10-element Yagi. My 432 MHz station is around 100 watts to a 16-element Yagi.

I had no problem working the stations on 2-meters. The station in Georgia was no problem on 222 because the band was really hot. By the time I worked KE8FD in Alabama, EM64, it was tough and took several tries during a half hour period. I finally was able to get the antenna just right and got him. That's a long haul for 10 watts!

For some reason, and I don't completely understand it, when we have fall hurricanes in the Atlantic, we get openings like this. I have noticed this several times. Also, some of them that get into the Gulf do the same thing. So, if you live in the mid-west and south, always pay attention to the bands when we get weather like this. You might make some unexpectedly great DX contacts.

Thanks and 73,

Matt, KA0PQW
---
Interview of the Week
We recorded several interviews at the end of Radio Camp 2019. Please enjoy an edited version of the next part of our camp interviews with Diane Vorwald, WD9DNQ. If you want to hear it all, make sure you listen to the podcast!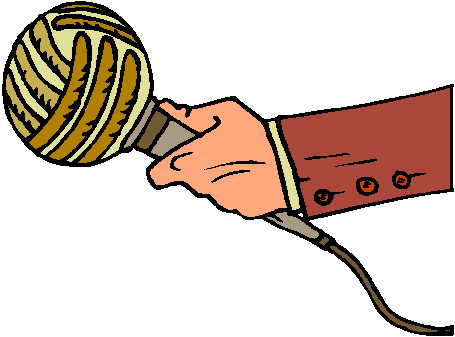 LM: We have Diane, who made it to camp this week thanks to three wonderful nurses who came with her so she could be with us this week. Diane has been out on the watermat and out on the boat—all kinds of things.

LT: She did the fox hunt today.

LM: Yep, I sent her with my radio today.

DV: This is Diane, WD9DNQ.

LM: Tell us about your camp week.

DV: Wow—the boating, the fox hunt, the tubing, being at the campfires, the singing, seeing people here that I haven't seen here in a long time, talking to people on the air that I haven't talked to in a long time, getting on the PICOnet which brings back so many memories because I used to take the PICOnet on a regular basis for quite a while.

MA: Actually, that's how I met Diane.

DV: I am really hoping they have this camp again next year, and a great thanks to all the three nurses who came with me and made it happen.

LM: They made it possible. And, we've had great camp staff this week. They've just been awesome!

DV: Absolutely! Yes!

LM: And we have lots of volunteers. Of course, this year we have some new volunteers. We have Joe Uhrich, AI0Y, who helped you with the PICOnet, and John Glass, NU6P, who logged for the PICOnet for you, and Tom Behler who taught in the Get on the Air Class. He is a retired college professor.

DV: A wonderful man!

LM: Everybody loved him. And, his wife, Sue, taught in Technician. The new volunteers have been a huge help this week, and we simply could not have made it work without them.

DV: And the Radio Club was a phenomenal meeting!

LM: Linda is our President again. She was reelected, and Tom is our Vice-President, and John is our secretary. We are looking forward to some new activity with the Radio Club this year. They are setting up a system where they can do Elmering for other people. We are really looking forward to that, and that's going to be a big help to a lot of people.

LM: And tonight's the big awards ceremony when everything is handed out, and sadly, tomorrow is when we all leave.

LM: And we could not have asked for better weather this week. The rain has all gone away from us. We've had rain around us but not on us. Okay, let's go see if we can find some other people to interview.
Stay tuned next week for more interviews from Radio Camp!
---
Ham Radio in the News
Washington Amateur Radio Club Volunteers Track Interfering Signals
Volunteers from a local amateur radio emergency communications club in Washington recently found that their services were needed by the US Coast Guard. There was an interfering signal on the VHF Marine Channel 5A. This channel offers monitoring and navigational assistance for ships in the area in both the US and Canada. Volunteers from the club were able to track down the problem, allowing normal communications to resume. You can read more at: http://www.arrl.org/news/washington-amateur-radio-club-volunteers-track-interfering-signals
---
A Dip in the Pool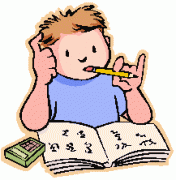 It's time to test our knowledge by taking a dip in the question pool…
Let's go to the new General Class pool this week to a question about antenna precautions:
G0A06 asks: What precaution should be taken when installing a ground-mounted antenna?
Possible answers are:
A. It should not be installed higher than you can reach.
B. It should not be installed in a wet area.
C. It should be limited to 10 feet in height.
D. It should be installed such that it is protected against unauthorized access.
These days, there are lots of great multiband vertical antennas that can be ground mounted. They often work well in locations where there is not a lot of land available for larger antennas or where there are restrictions on tower installations. When choosing the spot for your ground mounted vertical, be sure to remember the maximum permissible exposure limits. You want to install it where no people or pets can access it while you are transmitting, making answer D the correct choice.
---
Website Update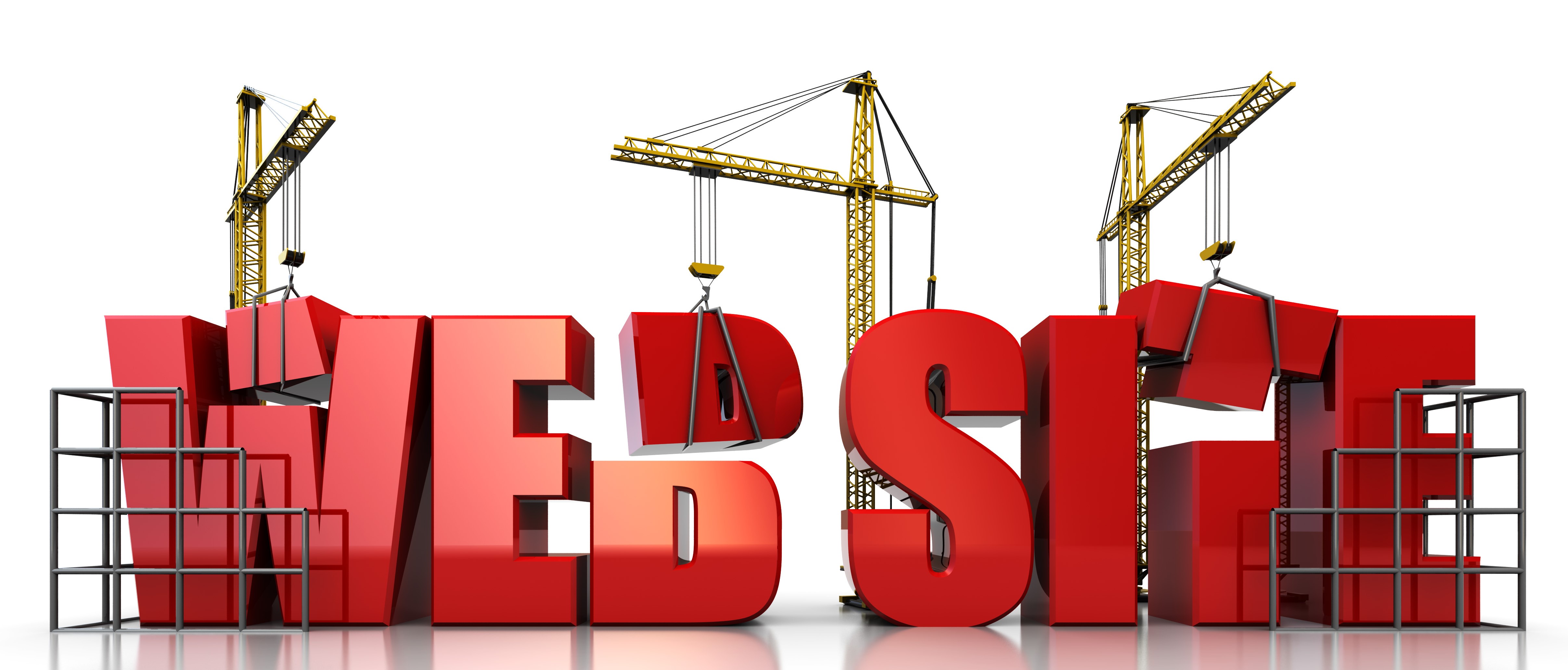 Here are the latest updates on the new Handiham.org website. Don't forget to monitor the site for updates throughout the week. When changes are made, I will post to the website. You can also find the latest updates any time by going to https://handiham.org/wordpress1/website-updates/. If you have any feedback about the website, I would love to hear from you. If you are a current member and your credentials are not allowing you to login to the site, please contact Pemdy for assistance at handiham@allina.com or 612-775-2291.
The September issues of the QCWA Journal and CQ Magazine are now available in the magazines and newsletters section of the members only website.
---
Equipment Connection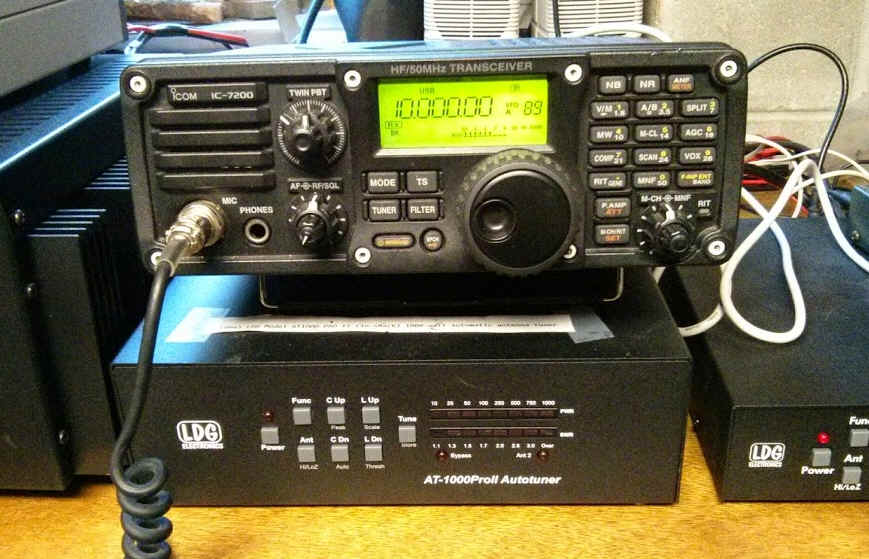 Equipment connections are happening, and the list is open! If you have a request for the Equipment Connection, contact me, leaving your name and phone number. I will call you to discuss your request. Please note that it may take several days for a return call due to all the other things going on in the Handiham Program. If you don't hear back from me after two weeks, you may contact me a second time. Additionally, if you have received any equipment from the Handiham Program during the last 12 months, you will automatically be placed at the bottom of the list so that others can also participate in the Equipment Connection.
Many thanks to the numerous people who have offered equipment for Handiham Members. If you have equipment that you would like to donate to a Handiham Program member, please email Lucinda at Lucinda.Moody@allina.com or call 1-612-775-2290.
---
Help Needed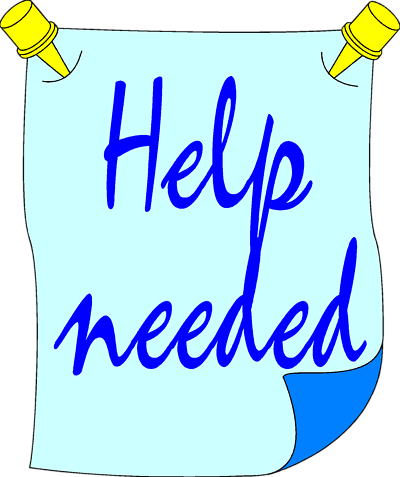 The Handiham Program needs contributors to Handiham World. Do you have a particular interest in amateur radio that you would like to share with others? Maybe you have a particular mode or band you like to operate and have learned a lot about. Or maybe you have some great stories to share from your experiences in the amateur radio hobby. Put your writing skills to work for Handiham World by sending your submissions to Lucinda.Moody@allina.com.
We are always looking for more readers, including some with a background in teaching in STEM related fields, especially if you have also worked with students requiring accommodations. We also need some readers with a background in teaching in STEM related fields, especially if you have also worked with students requiring accommodations. This volunteer position requires you to use your own equipment to record, however, we will provide the reading materials. If you or someone you know would like to try reading material for the members only section, please contact me for more information on how to submit a demo recording.
We need help updating our available resources for members. If you are blind and enjoy using your ham radio or assistive technology related devices, your assistance is especially needed. It would be a big help to your fellow Handiham Members if you would record a tutorial or product review. These need to be sent in Mp3 format, and the Handiham Program reserves the right to edit the recordings as needed before publishing in the Members Only section of the Handiham.org website. Please contact me at Lucinda.Moody@allina.com or 612-775-2290 if you have any questions.
I want to say a big thank you to those who have made or volunteered to make tutorials for the Members Only portion of the website. We have already had a number of members step up to offer their services, and their help is greatly appreciated! We also have some new readers who are working on some books, so keep watching for website updates as we add more content.
---
Check into our Handiham nets… Everyone is welcome!
How to find the Handiham Net:
The Handiham EchoLink conference is 494492. Connect via your iPhone, Android phone, PC, or on a connected simplex node or repeater system in your area.
The Handiham DMR Talkgroup on Brandmeister is 31990. On AllStar, it is available at node 47367.
The Handiham Net will be on the air daily. If there is no net control station on any scheduled net day, we will have a roundtable on the air get-together.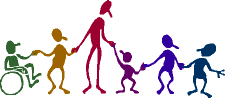 Our daily Echolink net continues to operate for anyone and everyone who wishes to participate at 11:00 hours CDT (Noon Eastern and 09:00 Pacific), as well as Wednesday evenings at 19:00 hours CDT (7 PM). If you calculate GMT, the time difference is that GMT is five hours ahead of Minnesota time during the summer.
Doug, N6NFF, poses a trivia question in the first half of the Wednesday evening session, so check in early if you want to take a guess. The answer to the trivia question is generally given shortly after the half-hour mark. A big THANK YOU to all of our net control stations.
---
Membership
You can pay your Handiham dues and certain other program fees on line. Simply follow the link to our secure payment site, then enter your information and submit the payment.

Handiham annual membership dues are $12.00. The lifetime membership rate is $120.00.
MEMBERSHIP DUES PAYMENT LINK
If you want to donate to the Handiham Program, please use our donation website. The instructions are at the following link:
DONATION LINK
As always, while our other services require that you have a current Handiham Program membership, you do not have to be a member to receive the Handiham World E-Letter.
How to contact us
There are several ways to contact us.
Postal Mail:
Courage Kenny Handiham Program
3915 Golden Valley Road MR 78446
Golden Valley, MN 55422
E-Mail: handiham@allina.com
Preferred telephone: 1-612-775-2291
Toll-Free telephone: 1-866-HANDIHAM (1-866-426-3442)
Note: Tuesdays through Thursdays between 9:00 AM and 3:00 PM United States Central Time are the best times to contact us.
You may also call Handiham Program Coordinator Lucinda Moody, AB8WF, at: 612-775-2290.
73, and I hope to hear you on the air soon!
For Handiham World, this is Lucinda Moody, AB8WF
The weekly e-letter is a compilation of assistive technology, operating information, and Handiham Program news. It is published on Mondays, and is available to everyone free of charge. Please email handiham@allina.com for changes of address, unsubscribes, etc. Include your old email address and your new address.
Podcast: Play in new window | Download