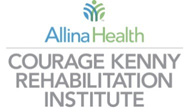 Courage Kenny Rehabilitation Institute Handiham World Weekly E-Letter for the week of Monday, September 30, 2019
This is a free weekly news & information update from the Courage Kenny Handiham Program, serving people with disabilities in Amateur Radio since 1967.
Our contact information is at the end.
Listen here:
https://handiham.org/audio/handiham30SEP2019.mp3

Get this podcast in iTunes:
RSS feed for the audio podcast if you use other podcasting software:
https://handiham.org/wordpress1/feed/podcast/
Subscribe or change your subscription to the E-mail version here.
---
Welcome to Handiham World.
In this edition:
A note from the coordinator
News in Assistive Technology
From the Mailbag
Interview of the Week
Ham Radio in the News
A Dip in the Pool
Website Update
Equipment Connection
Help Needed
Check into our nets!
…And more!
---
A note from the coordinator…
October will be here tomorrow, and with it comes the annual Closing the Gap assistive technology conference. It is a great opportunity to keep up to date on what is available to support people with various disabilities. At the conference last year, I learned about the Sunu Band, a sonar device that is worn like a watch and connects with your smart phone to give people who are blind or visually impaired additional information to what their cane or guide dog provides. It will be interesting to see what is new this year, and you will get to hear all about it in future issues of Handiham World.
Are you a newer ham? A great podcast to listen to is the ARRL's So Now What. The latest episode is all about demystifying the language of Morse code. With a new episode released every other week, I would encourage you to check it out at: http://www.arrl.org/so-now-what
Orders are now being taken for Handiham Program merchandise. If you would like to get some Handiham Program gear, this is your next opportunity. You can contact Pemdy to place an order or have an order form sent to you via email or postal mail at handiham@allina.com.
If you are having trouble receiving your E-Letter, you can always go to https://handiham.org/wordpress1/weekly-e-letter/ to see the latest E-Letter. Additionally, you can go to https://handiham.org/audio/handiham.mp3 to listen to the current podcast. These links are updated each time a new E-Letter and podcast is released.
I will be out of the office this week attending the annual Closing the Gap assistive technology conference. Pemdy will be in the office on Tuesday and Wednesday this week but will be out on Thursday. If you call the Handiham Program office, and we do not answer, please leave a message. When you leave that message, don't forget to leave your name, phone number, call sign, if you have one, and the reason for your call. Also, if you send an email, please include your name along with your call sign, and the reason for your email to speed up the response time. As always, if you need to update anything like your contact information, call sign, license class, membership, or members only log-in information, you can email us at handiham@allina.com.
In the E-Letter, there is an article about a new Show and Tell skill for the Echo Show, another article about the end of the Official Observer program and what succeeds it, and the next part of our interviews recorded during Radio Camp 2019. Of course, you can also find the regular articles you see here each week.
Do you have a story to share about assistive technology or ham radio related activities? Please send your articles and stories via email to Lucinda.Moody@allina.com or by calling me at 612-775-2290.
---
News in Assistive Technology
Alexa's Show and Tell Feature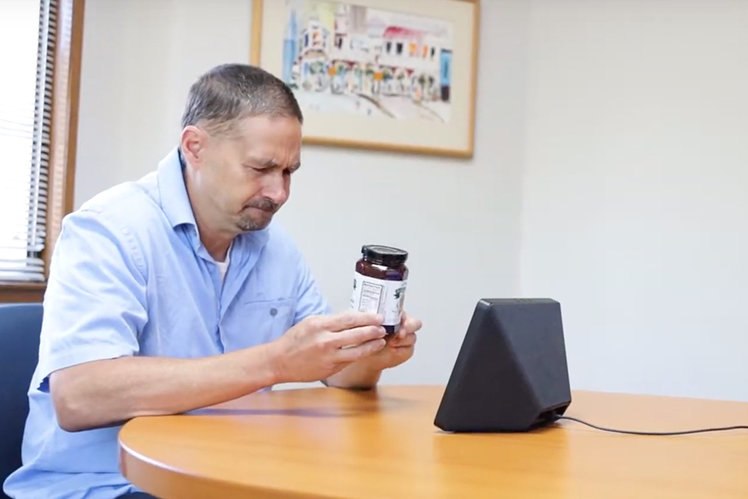 The Echo Show makes it easier for people who are blind or have low vision to identify items. Simply hold the item up to the camera on the Echo Show and ask, "Alexa, what am I holding?" The idea for Show and Tell came from feedback Amazon received from blind and low vision customers. Working with the Vista Center for the Blind and Visually Impaired in Santa Cruz, California, the project team was able to get great feedback from people who needed the skill. You can learn more at: https://blog.aboutamazon.com/devices/alexa-what-am-i-holding
---
From the Mailbag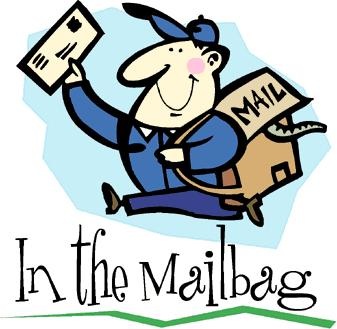 Hi Lucinda,

I've been a net control station for as long as I've been a ham. I've dealt with big and small events.

I've been working with the SATERN (Salvation Army Team Emergency Radio Network) for several months now—since March of this year. I have some tips and tricks for new hams:

1. HF. If you are doing nets on HF, it's a good idea to have a couple of relay stations to help you with picking up check-ins. The band conditions have been nothing to write home about, but this is a good time to sharpen your listening skills.

2. Record your nets. This is a good thing to do, especially if there is malicious interference. Keep a record of all your check-ins, too, if necessary.

3. Log everything, if necessary. You don't have to do this all the time, but when it comes to an emergency net, it's a good idea to do this, especially if you are doing this during an emergency communications exercise.

One other thing: Everyone has their style of running nets. I use the Brailler for logging callsigns and other important data. There are times when I have to send a report to a net manager or an EC.

73,

Gayle, W8KWG
---
Interview of the Week
We recorded several interviews at the end of Radio Camp 2019. Please enjoy an edited version of the next part of our camp interviews with Jason, KE0UXK, and Ty, KE0WLM, a father and son team. If you want to hear the complete interview, make sure you listen to the podcast!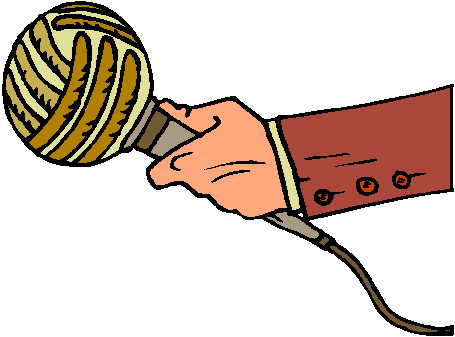 LM: We have Jason, who is the father of Ty, one of our students. And Ty, what test did you take this morning?

TP: Technician.

LM: And what was the outcome?

TP: I passed it!

LM: So, Ty is a new Technician, and Jason actually got his Technician earlier this year!

JP: Yes, I did.

LM: So, now we have two people in this family that are licensed. We will have to see what you can do. Maybe you can put up an antenna farm now! Tell us a little about your week at camp.

TP: Sunday, I arrived here not knowing what to expect because I had never been to a camp like this before.

LM: And it is a different camp than other traditional camps.

TP: Yes. I liked the tubing.

LM: Did you like the campfires?

TP: Yes.

LM: Did you like Matt Arthur?

TP: Yes. Loved him to death!

LM: Matt Arthur made a new friend! And you liked Sue.

TP: Yes.

LM: She taught in the Technician Class. And your other Technician instructor was Bill Vokac. We had a bigger Technician class this year at camp, bigger than we have had in quite a while. And out of the six students, four of them tested, and they all passed!

LM: Tell me, where did you guys drive from?

TP: Kansas.

LM: You drove a long way! How many hours was that?

TP: Eleven.

LM: Wow! That's a long trip!

JP: It was well worth it, wasn't it, Ty.

TP: Yes, it was.

LM: Well, I'm glad you came, and you are going home with some cool new stuff after the awards ceremony tonight, so that will be fun! Thank you so much for talking with us.

JP: I would like to thank you for having us. We had a really good time, and we learned a lot. We learned a lot more than just ham radio stuff. We met a lot of great people, and we are grateful for that experience.

LM: We have a lot of great people up here—lots of great volunteers, great camp staff, and great campers. There's a lot of talent in this group!

JP: Thank you so much for having us!

LM: My pleasure! It was great to have you here!
Stay tuned next week for more interviews from Radio Camp!
---
Ham Radio in the News
ARRL Thanks Official Observers as Volunteer Monitor Program Is Set to Debut

As the Official Observer (OO) program came to a close today, the ARRL expressed great thanks to the many volunteers who gave of their time to help defend and preserve the integrity of the ham bands. The OO program is ending after more than 85 years of helping the FCC Enforcement Bureau. In its place is the new Volunteer Monitor (VM) program, begun as a formal partnership between the ARRL and the FCC. The first Volunteer Monitors will begin operating this fall. You can learn more at: http://www.arrl.org/news/arrl-thanks-official-observers-as-volunteer-monitor-program-is-set-to-debut
---
A Dip in the Pool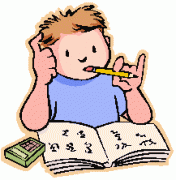 It's time to test our knowledge by taking a dip in the question pool…
Let's go to the new General Class pool this week to a question about elements in a beam antenna:
G9C06 asks: What configuration of the loops of a two-element quad antenna must be used for the antenna to operate as a beam antenna, assuming one of the elements is used as a reflector?
Possible answers are:
A. The driven element must be fed with a balun transformer.
B. There must be an open circuit in the driven element at the point opposite to the feed point.
C. The reflector element must be approximately 5 percent shorter than the driven element.
D. The reflector element must be approximately 5 percent longer than the driven element.
When working with beam antennas, reflectors are generally 5 percent longer than the driven element, and director elements are generally 5 percent shorter than the driven element. Because you want to catch all the reflection, you need a longer reflector. Then you want to concentrate that as you point your beam so signals go farther, hence the need for a shorter director. That makes answer D the correct choice.
---
Website Update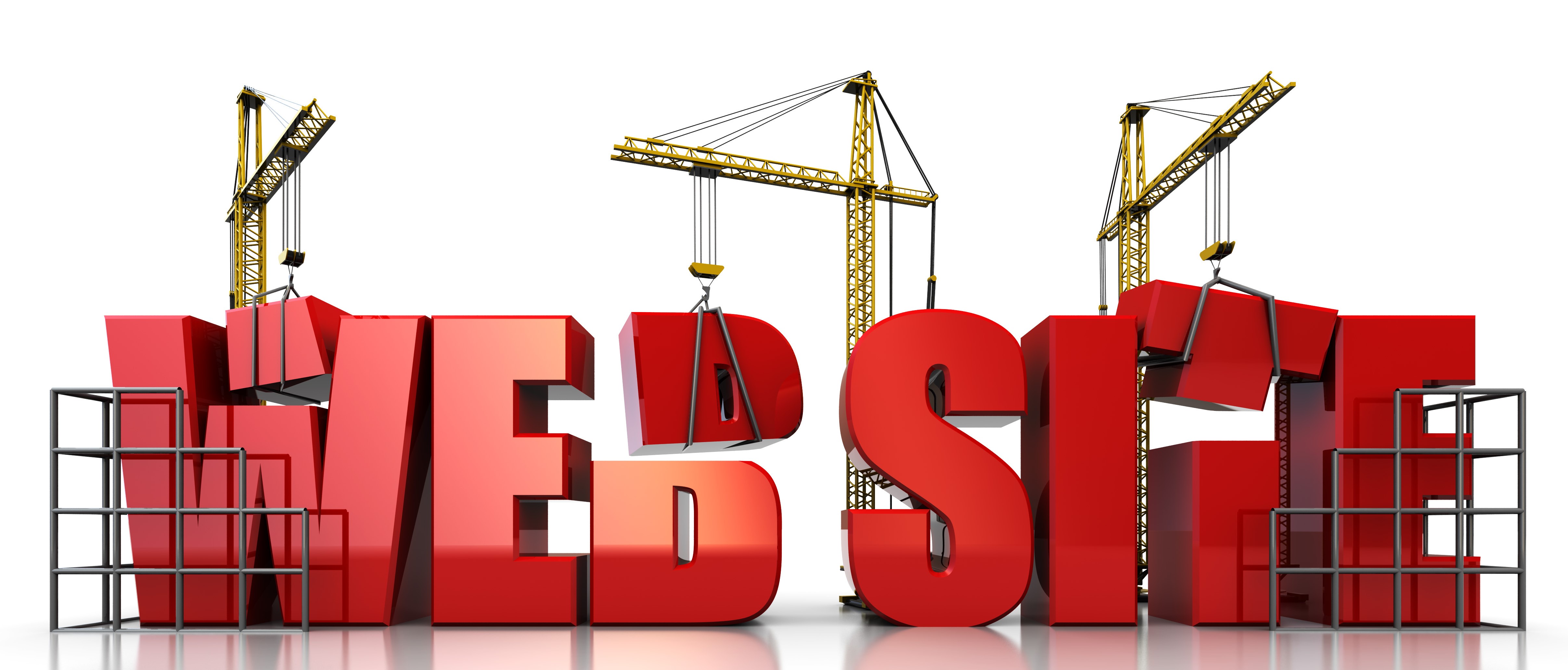 Here are the latest updates on the new Handiham.org website. Don't forget to monitor the site for updates throughout the week. When changes are made, I will post to the website. You can also find the latest updates any time by going to https://handiham.org/wordpress1/website-updates/. If you have any feedback about the website, I would love to hear from you. If you are a current member and your credentials are not allowing you to login to the site, please contact Pemdy for assistance at handiham@allina.com or 612-775-2291.
---
Equipment Connection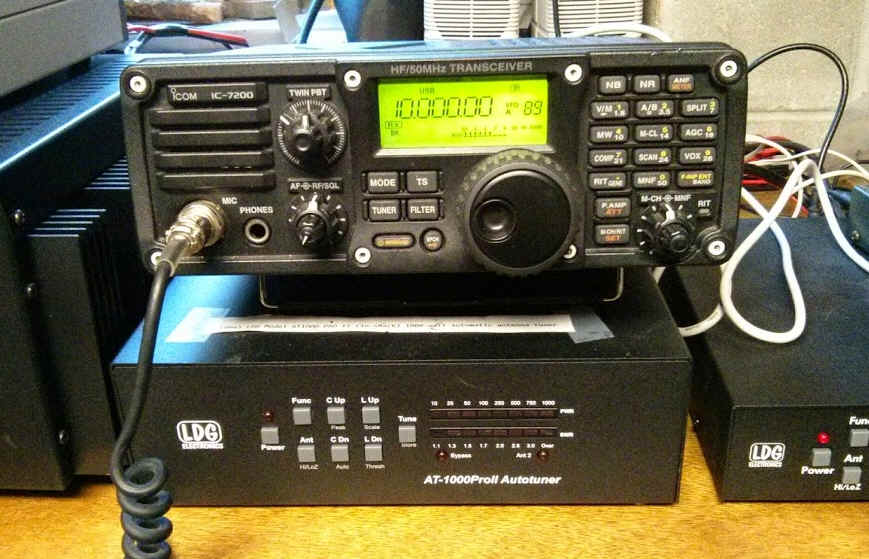 Equipment connections are happening, and the list is open! If you have a request for the Equipment Connection, contact me, leaving your name and phone number. I will call you to discuss your request. Please note that it may take several days for a return call due to all the other things going on in the Handiham Program. If you don't hear back from me after two weeks, you may contact me a second time. Additionally, if you have received any equipment from the Handiham Program during the last 12 months, you will automatically be placed at the bottom of the list so that others can also participate in the Equipment Connection.
Many thanks to the numerous people who have offered equipment for Handiham Members. If you have equipment that you would like to donate to a Handiham Program member, please email Lucinda at Lucinda.Moody@allina.com or call 1-612-775-2290.
---
Help Needed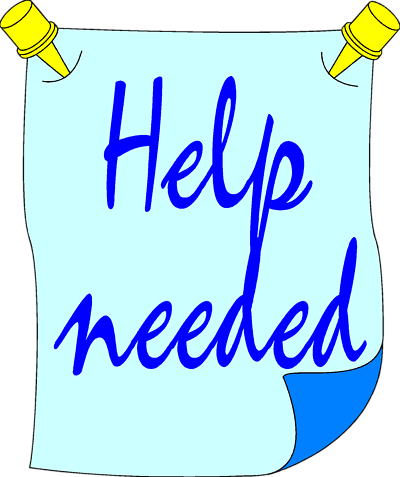 The Handiham Program needs contributors to Handiham World. Do you have a particular interest in amateur radio that you would like to share with others? Maybe you have a particular mode or band you like to operate and have learned a lot about. Or maybe you have some great stories to share from your experiences in the amateur radio hobby. Put your writing skills to work for Handiham World by sending your submissions to Lucinda.Moody@allina.com.
We are always looking for more readers, including some with a background in teaching in STEM related fields, especially if you have also worked with students requiring accommodations. We also need some readers with a background in teaching in STEM related fields, especially if you have also worked with students requiring accommodations. This volunteer position requires you to use your own equipment to record, however, we will provide the reading materials. If you or someone you know would like to try reading material for the members only section, please contact me for more information on how to submit a demo recording.
We need help updating our available resources for members. If you are blind and enjoy using your ham radio or assistive technology related devices, your assistance is especially needed. It would be a big help to your fellow Handiham Members if you would record a tutorial or product review. These need to be sent in Mp3 format, and the Handiham Program reserves the right to edit the recordings as needed before publishing in the Members Only section of the Handiham.org website. Please contact me at Lucinda.Moody@allina.com or 612-775-2290 if you have any questions.
I want to say a big thank you to those who have made or volunteered to make tutorials for the Members Only portion of the website. We have already had a number of members step up to offer their services, and their help is greatly appreciated! We also have some new readers who are working on some books, so keep watching for website updates as we add more content.
---
Check into our Handiham nets… Everyone is welcome!
How to find the Handiham Net:
The Handiham EchoLink conference is 494492. Connect via your iPhone, Android phone, PC, or on a connected simplex node or repeater system in your area.
The Handiham DMR Talkgroup on Brandmeister is 31990. On AllStar, it is available at node 47367.
The Handiham Net will be on the air daily. If there is no net control station on any scheduled net day, we will have a roundtable on the air get-together.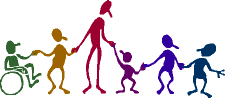 Our daily Echolink net continues to operate for anyone and everyone who wishes to participate at 11:00 hours CDT (Noon Eastern and 09:00 Pacific), as well as Wednesday evenings at 19:00 hours CDT (7 PM). If you calculate GMT, the time difference is that GMT is five hours ahead of Minnesota time during the summer.
Doug, N6NFF, poses a trivia question in the first half of the Wednesday evening session, so check in early if you want to take a guess. The answer to the trivia question is generally given shortly after the half-hour mark. A big THANK YOU to all of our net control stations.
---
Membership
You can pay your Handiham dues and certain other program fees on line. Simply follow the link to our secure payment site, then enter your information and submit the payment.

Handiham annual membership dues are $12.00. The lifetime membership rate is $120.00.
MEMBERSHIP DUES PAYMENT LINK
If you want to donate to the Handiham Program, please use our donation website. The instructions are at the following link:
DONATION LINK
As always, while our other services require that you have a current Handiham Program membership, you do not have to be a member to receive the Handiham World E-Letter.
How to contact us
There are several ways to contact us.
Postal Mail:
Courage Kenny Handiham Program
3915 Golden Valley Road MR 78446
Golden Valley, MN 55422
E-Mail: handiham@allina.com
Preferred telephone: 1-612-775-2291
Toll-Free telephone: 1-866-HANDIHAM (1-866-426-3442)
Note: Tuesdays through Thursdays between 9:00 AM and 3:00 PM United States Central Time are the best times to contact us.
You may also call Handiham Program Coordinator Lucinda Moody, AB8WF, at: 612-775-2290.
73, and I hope to hear you on the air soon!
For Handiham World, this is Lucinda Moody, AB8WF
The weekly e-letter is a compilation of assistive technology, operating information, and Handiham Program news. It is published on Mondays, and is available to everyone free of charge. Please email handiham@allina.com for changes of address, unsubscribes, etc. Include your old email address and your new address.
Podcast: Play in new window | Download