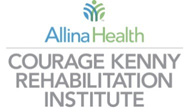 Courage Kenny Rehabilitation Institute Handiham World Weekly E-Letter for the week of Monday, October 14, 2019
This is a free weekly news & information update from the Courage Kenny Handiham Program, serving people with disabilities in Amateur Radio since 1967.
Our contact information is at the end.
Listen here:
https://handiham.org/audio/handiham14OCT2019.mp3

Get this podcast in iTunes:
RSS feed for the audio podcast if you use other podcasting software:
https://handiham.org/wordpress1/feed/podcast/
Subscribe or change your subscription to the E-mail version here.
---
Welcome to Handiham World.
In this edition:
A note from the coordinator
News in Assistive Technology
From the Mailbag
Interview of the Week
Ham Radio in the News
A Dip in the Pool
Website Update
Equipment Connection
Help Needed
Check into our nets!
…And more!
---
A note from the coordinator…
It's hard to believe it is the middle of October and even harder to believe that we had our first snow in the Twin Cities last Saturday. While I am not a fan of cold weather, the promise of winter brings with it a lot of quiet band conditions on 40 and 80-meters. Despite the persistent sunspot minimum, we can look forward to some good contacts on these bands. If you don't already have an antenna up, now is the time to think about an inexpensive dipole that can get you on the air and racking up those contacts!
Are you a newer ham? A great podcast to listen to is the ARRL's So Now What. The latest episode is focused on newly licensed Technician Class operators. With a new episode released every other week, I would encourage you to check it out at: http://www.arrl.org/so-now-what
Orders are now being taken for Handiham Program merchandise. If you would like to get some Handiham Program gear, this is your chance! You only have a couple more weeks left before we close the order. You can contact Pemdy to place an order or have an order form sent to you via email or postal mail at handiham@allina.com.
If you are having trouble receiving your E-Letter, you can always go to https://handiham.org/wordpress1/weekly-e-letter/ to see the latest E-Letter. Additionally, you can go to https://handiham.org/audio/handiham.mp3 to listen to the current podcast. These links are updated each time a new E-Letter and podcast is released.
Pemdy and I will be in the office during our usual hours this week. If you call the Handiham Program office, and we do not answer, please leave a message. When you leave that message, don't forget to leave your name, phone number, call sign, if you have one, and the reason for your call. Also, if you send an email, please include your name along with your call sign, and the reason for your email to speed up the response time. As always, if you need to update anything like your contact information, call sign, license class, membership, or members only log-in information, you can email us at handiham@allina.com.
In the E-Letter, there is an article about the updated Google Maps features, another article about a public official participating in a SET exercise, and the last part of our interviews recorded during Radio Camp 2019. Of course, you can also find the regular articles you see here each week.
Do you have a story to share about assistive technology or ham radio related activities? Please send your articles and stories via email to Lucinda.Moody@allina.com or by calling me at 612-775-2290.
---
News in Assistive Technology
Google Maps Adding Detailed Voice Guidance for Walking Directions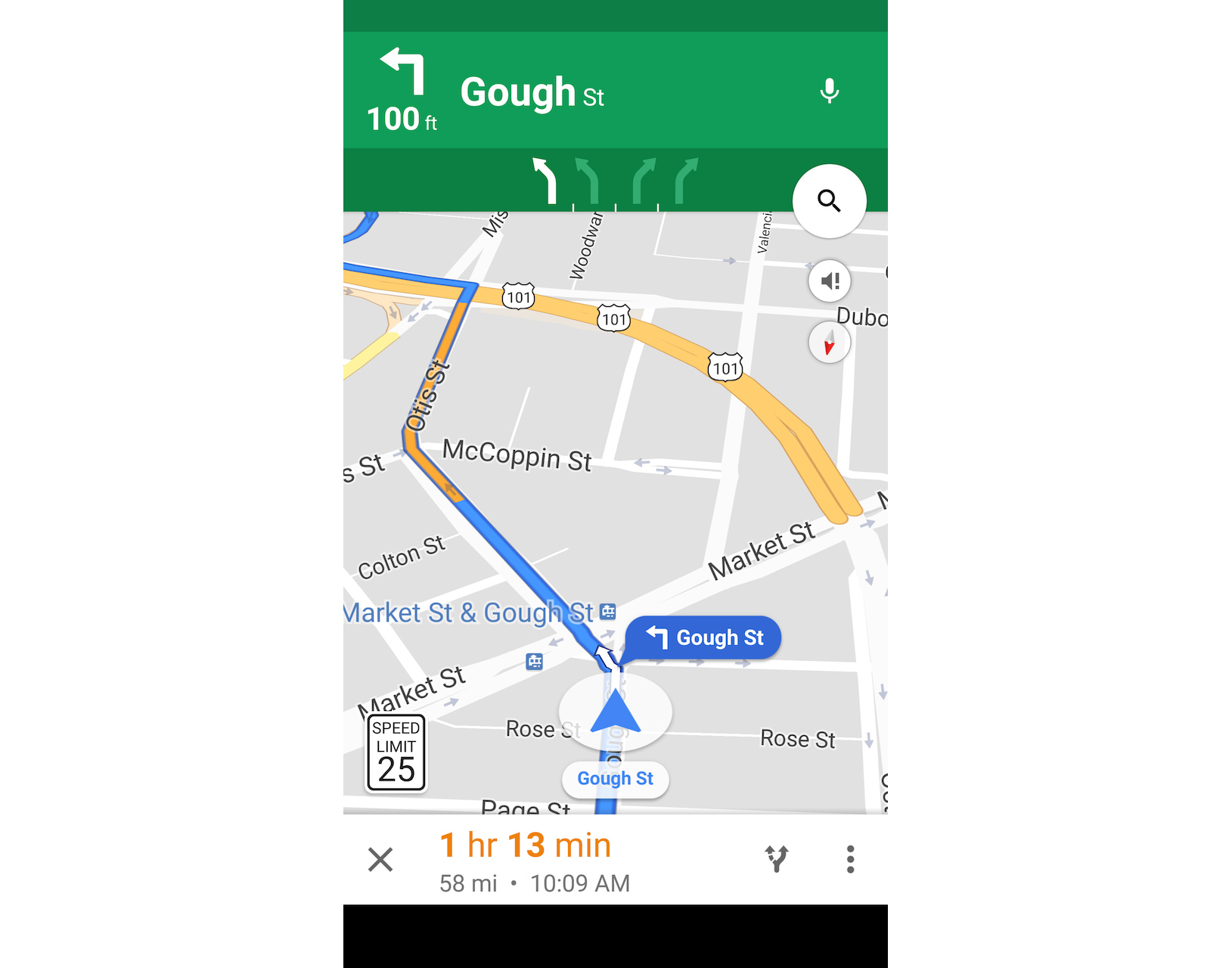 Google Maps is improving walking directions for people who are blind or visually impaired. The App now offers more detailed voice guidance along with new types of verbal announcements. Maps can give the distance to your next turn, the current direction and street you are on, and alerts when you are crossing a large street. While the features were built by and for people with vision impairments, everyone can benefit from the screen-free guidance on their next walking trip. You can learn more at: https://9to5google.com/2019/10/10/google-maps-voice-guidance/
---
From the Mailbag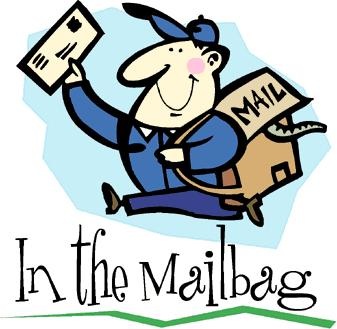 Hi Lucinda,

I am a Life Member of the Handiham Program, and I really enjoy listening to your E-letter. I live in Ottawa, Canada, and I have been a member for at least 25 years if not longer.

Today, I want to pick your mind to find out if there are any companies out there that sell talking VOM meters for visually impaired or blind people.

Keep up the good work!

Best regards,

Roger VE3NPO
Editor's note: We are running this letter one more week in case someone has any suggestions.
---
Interview of the Week
We recorded several interviews at the end of Radio Camp 2019. Please enjoy an edited version of the last part of our camp interviews with John, NU6P. If you want to hear the complete interview, make sure you listen to the podcast!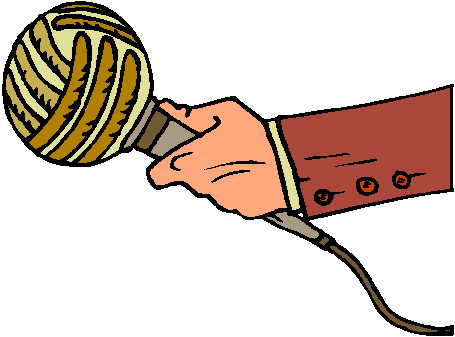 LM: So, tell us about your week at camp. I think this is your first time at Minnesota camp.

JG: This is my first time at Minnesota camp. It's the third Handiham camp that I've attended. I was at two of the camps near where I live in Northern California in 2007 and 2008. So, it's been a little while. Although I did attend the conference, that was great, that you put on last November here in Minneapolis.

LM: So, this is your second Minnesota event and your first Minnesota camp. Tell us a little about what you did this week.

JG: I did a number of things this week in the Get on the Air class. On Monday, I was net control for the midday Handiham net. On Wednesday afternoon, I was net control for the PICOnet on 75-meters. And I worked with some people on the TS-590 and TS-2000 transceivers, helping them get on the air.

JG: I helped with one of the transmitter hunts. I've been helping people with their radios and other assistive technology including the Victor Reader Stream and Victor Reader Trek and some computer stuff. There's been so many things going on that I don't know if I can remember them all right now.

LM: Our days have been full. I can assure you of that! And we do also focus on assistive technology because that is what helps make amateur radio an accessible hobby for everybody.

JG: It really does. And it was so nice that everyone brought their assistive technology with them that they had questions about because a lot of campers are going home with more knowledge and skills that allow them to do the things they really want to do.

LM: Definitely! And we even convinced Linda that she might want to get an iPhone!

JG: Yes. I worked with her, and with a little more practice, I think she is going to be a pro!

LM: And Matt Arthur has been improving his skills with the iPhone this week. A lot of people think that blind people can't use these smartphones with the touchscreens, but that's just not true.

JG: You are absolutely right. Without my iPhone, I couldn't do a lot of things when I am out and about, like get on Echolink, for example, or use RepeaterBook to find local repeaters in an area. I can look up a call sign and find an address or email address if I need it. You know, there are so many ham radio related applications that it is really incredible.

LM: We've had excellent weather this week.

JG: Couldn't have been better!

LM: John has logged for a number of our nets. And that's another example of the usefulness of assistive technology. Tell us what you use to log.

JG: I have been using my Braille Sense Polaris to log for a number of the nets, and it has just worked out great because I was able to take those log files and email them to the appropriate person.

LM: And John is our new Handiham Radio Club secretary.

JG: That was a real surprise! Thank you to everyone who voted me in, and I hope I can live up to your expectations. I will be providing minutes for our meeting next year. I am also looking forward to participating with other activities in the Radio Club this year such as the new Elmer program.

LM: I think that's a great project for the Handiham Radio Club, and what a great way to help so many people!

JG: I think it is going to be fantastic! I am really looking forward to participating in it.

LM: What has this camp been like for you?

JG: The location is great! It's nice to be away from the big cities. We have had great weather all week. The only thing I can say about the camp is that it is too short! It would be nice if we had another few days, but obviously, we aren't able to do that. We crammed as much as we could into this week, and I think all of us are ready to go home and get some rest after all this fun activity.

LM: I agree! It seemed so short that we haven't been able to get in everything that we wanted to even in a 7-night camp.

JG: The good news about that is that if we have events in the future where we are doing these same things, we definitely have not run out of stuff to do.

LM: Oh, my goodness! There is so much more, especially because we haven't had camp for the last four years. We are trying to catch up on a lot!

JG: Having had so many people pass their license exams this morning and people going home with radios, it's so nice that we can carry on the traditions of the Handiham Program. It has been good to work with people this week so that when they do go home they will have some of the skills needed to start operating.

LM: And you made a great point. There is so much more to learn after you get your license, and if you don't take the time to learn those skills, you're not really going to be able to enjoy the hobby.

JG: I can't think of a better location for people to come and learn all about ham radio. And we have great volunteers who Elmer all the campers

LM: We have had a great team of volunteers, and we have campers who help each other out, continuing the long tradition in amateur radio. You will find at meal time that people are asking questions, learning from each other. The learning takes place, not just during classroom time, but walking between cabins, sitting at the dinner table, sitting around the campfire—it just keeps happening!

JG: It sounds like they are about ready to serve our last dinner here.

LM: We will need to wrap up the interviews.

JG: I just want to take time to thank you and Pemdy for all the work you did in making Radio Camp 2019 such a success!

LM: Well, thank you! It has been a dream of mine, ever since I came out to Minnesota to get Radio Camp going again because I know how important it
is to give people hands-on learning opportunities that we simply can't replicate online.

JG: I can hardly wait until our next event!

LM: Me too! Thanks so much!
Stay tuned next week for a new interview!
---
Ham Radio in the News
Ohio Sheriff Observes and Participates in ARES Simulated Emergency Test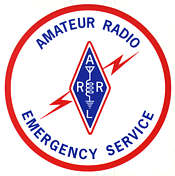 One Greene County, Ohio, public official who is well known due to the annual Dayton Hamvention participated in the ARES Simulated Emergency Test (SET). Sheriff Gene Fischer, KX8GCS, joined in, seeking to understand how well his handheld radio would perform in an emergency. While he found success in reaching the repeater, it was not as effective for simplex operation.
Sheriff Fischer's introduction to ham radio came in 2017 when the Dayton Hamvention moved to Xenia, leaving his crew to address traffic control and other issues inherent with the influx of well over 25,000 people. Local hams encouraged him to get his amateur radio license, and he later upgraded to General. You can learn more at: http://www.arrl.org/news/ohio-sheriff-observes-and-participates-in-ares-simulated-emergency-test
---
A Dip in the Pool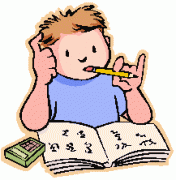 It's time to test our knowledge by taking a dip in the question pool…
Let's go to the Technician Class pool this week to a question about simplex channels:
T2B12 asks: Why are simplex channels designated in the VHF/UHF band plans?
Possible answers are:
A. So that stations within mutual communications range can communicate without tying up a repeater.
B. For contest operation.
C. For working DX only.
D. So that stations with simple transmitters can access the repeater without automated effect.
Usually, it is good practice to use simplex frequencies whenever you can. It reserves repeaters for stations beyond the simplex range, making answer A the correct choice. These days, however, many repeaters have few users. So, if you know the repeater owner is looking for more use of the repeater, feel free to make your contact there, even if it is within simplex range. If the repeater is busy and you can make your contact using simplex frequencies, that would be the better choice. In case you don't already know, the national simplex frequency for 2-meters is 146.520 MHz. Additionally, many local areas have unofficial simplex frequencies for people to get together and chat. This is yet another reason to become involved with your local amateur radio club, so you can find out what goes on in your area.
---
Website Update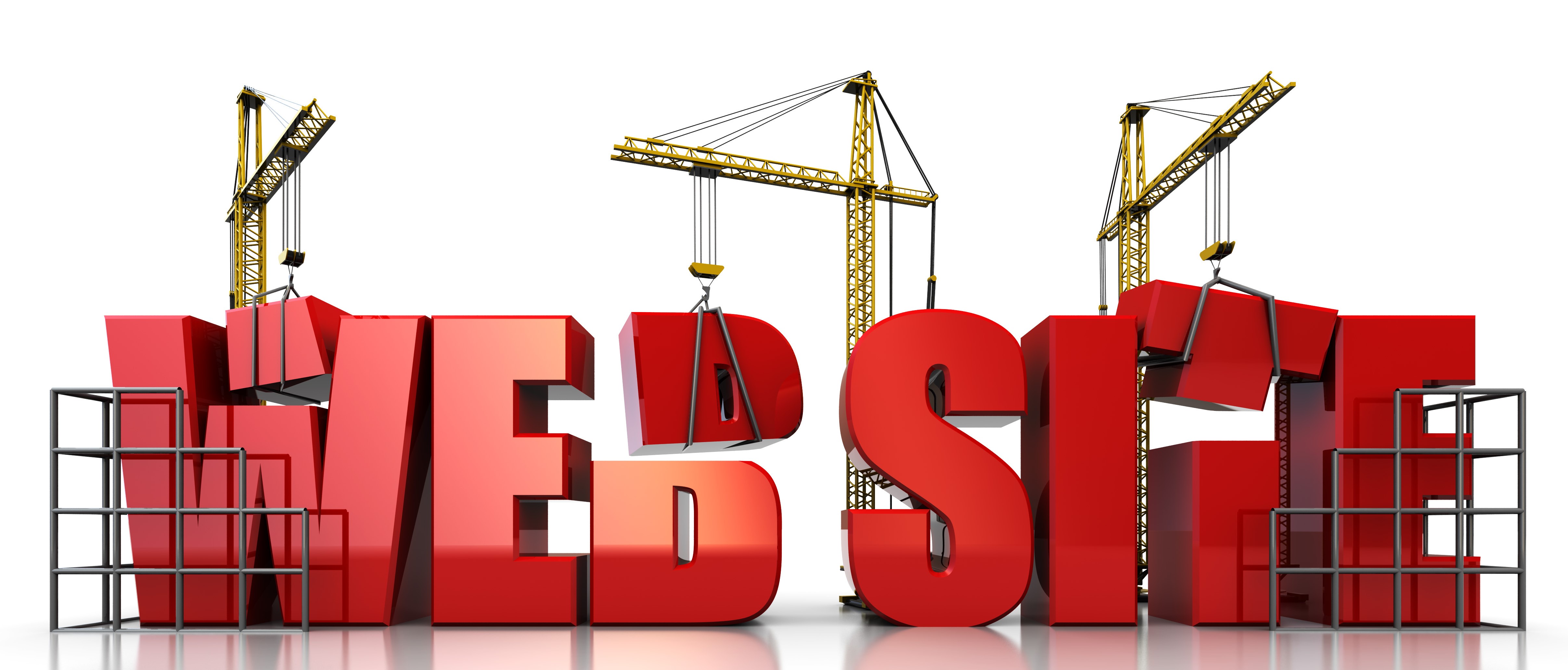 Here are the latest updates on the new Handiham.org website. Don't forget to monitor the site for updates throughout the week. When changes are made, I will post to the website. You can also find the latest updates any time by going to https://handiham.org/wordpress1/website-updates/. If you have any feedback about the website, I would love to hear from you. If you are a current member and your credentials are not allowing you to login to the site, please contact Pemdy for assistance at handiham@allina.com or 612-775-2291.
---
Equipment Connection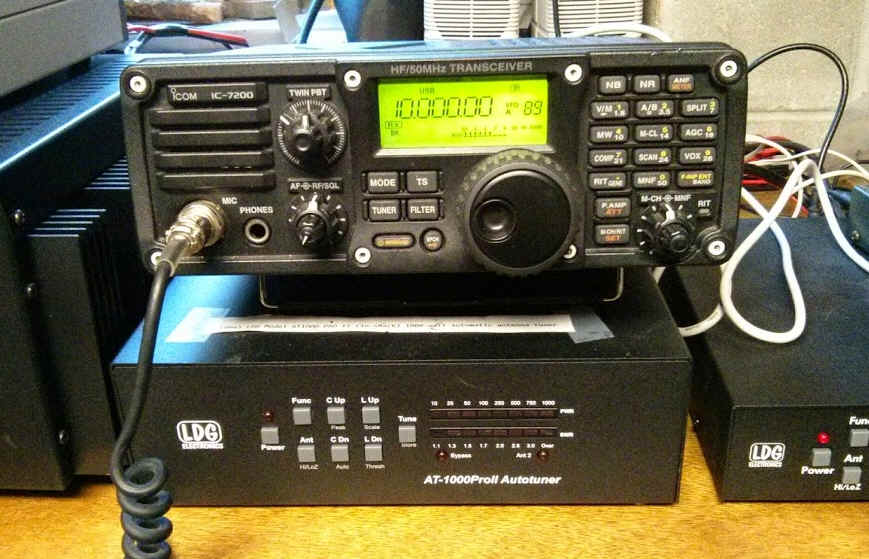 Equipment connections are happening, and the list is open! If you have a request for the Equipment Connection, contact me, leaving your name and phone number. I will call you to discuss your request. Please note that it may take several days for a return call due to all the other things going on in the Handiham Program. If you don't hear back from me after two weeks, you may contact me a second time. Additionally, if you have received any equipment from the Handiham Program during the last 12 months, you will automatically be placed at the bottom of the list so that others can also participate in the Equipment Connection.
Many thanks to the numerous people who have offered equipment for Handiham Members. If you have equipment that you would like to donate to a Handiham Program member, please email Lucinda at Lucinda.Moody@allina.com or call 1-612-775-2290.
---
Help Needed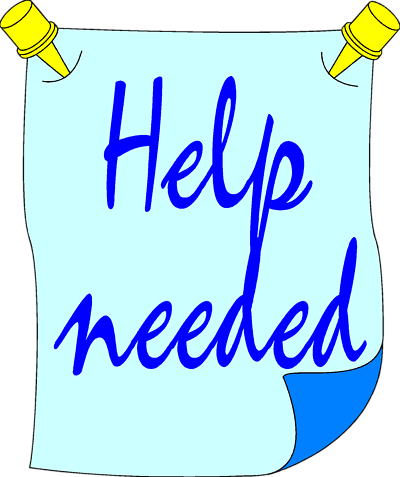 The Handiham Program needs contributors to Handiham World. Do you have a particular interest in amateur radio that you would like to share with others? Maybe you have a particular mode or band you like to operate and have learned a lot about. Or maybe you have some great stories to share from your experiences in the amateur radio hobby. Put your writing skills to work for Handiham World by sending your submissions to Lucinda.Moody@allina.com.
We are always looking for more readers, including some with a background in teaching in STEM related fields, especially if you have also worked with students requiring accommodations. We also need some readers with a background in teaching in STEM related fields, especially if you have also worked with students requiring accommodations. This volunteer position requires you to use your own equipment to record, however, we will provide the reading materials. If you or someone you know would like to try reading material for the members only section, please contact me for more information on how to submit a demo recording.
We need help updating our available resources for members. If you are blind and enjoy using your ham radio or assistive technology related devices, your assistance is especially needed. It would be a big help to your fellow Handiham Members if you would record a tutorial or product review. These need to be sent in Mp3 format, and the Handiham Program reserves the right to edit the recordings as needed before publishing in the Members Only section of the Handiham.org website. Please contact me at Lucinda.Moody@allina.com or 612-775-2290 if you have any questions.
I want to say a big thank you to those who have made or volunteered to make tutorials for the Members Only portion of the website. We have already had a number of members step up to offer their services, and their help is greatly appreciated! We also have some new readers who are working on some books, so keep watching for website updates as we add more content.
---
Check into our Handiham nets… Everyone is welcome!
How to find the Handiham Net:
The Handiham EchoLink conference is 494492. Connect via your iPhone, Android phone, PC, or on a connected simplex node or repeater system in your area.
The Handiham DMR Talkgroup on Brandmeister is 31990. On AllStar, it is available at node 47367.
The Handiham Net will be on the air daily. If there is no net control station on any scheduled net day, we will have a roundtable on the air get-together.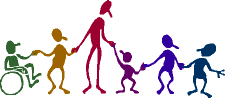 Our daily Echolink net continues to operate for anyone and everyone who wishes to participate at 11:00 hours CDT (Noon Eastern and 09:00 Pacific), as well as Wednesday evenings at 19:00 hours CDT (7 PM). If you calculate GMT, the time difference is that GMT is five hours ahead of Minnesota time during the summer.
Doug, N6NFF, poses a trivia question in the first half of the Wednesday evening session, so check in early if you want to take a guess. The answer to the trivia question is generally given shortly after the half-hour mark. A big THANK YOU to all of our net control stations.
---
Membership
You can pay your Handiham dues and certain other program fees on line. Simply follow the link to our secure payment site, then enter your information and submit the payment.

Handiham annual membership dues are $12.00. The lifetime membership rate is $120.00.
MEMBERSHIP DUES PAYMENT LINK
If you want to donate to the Handiham Program, please use our donation website. The instructions are at the following link:
DONATION LINK
As always, while our other services require that you have a current Handiham Program membership, you do not have to be a member to receive the Handiham World E-Letter.
How to contact us
There are several ways to contact us.
Postal Mail:
Courage Kenny Handiham Program
3915 Golden Valley Road MR 78446
Golden Valley, MN 55422
E-Mail: handiham@allina.com
Preferred telephone: 1-612-775-2291
Toll-Free telephone: 1-866-HANDIHAM (1-866-426-3442)
Note: Tuesdays through Thursdays between 9:00 AM and 3:00 PM United States Central Time are the best times to contact us.
You may also call Handiham Program Coordinator Lucinda Moody, AB8WF, at: 612-775-2290.
73, and I hope to hear you on the air soon!
For Handiham World, this is Lucinda Moody, AB8WF
The weekly e-letter is a compilation of assistive technology, operating information, and Handiham Program news. It is published on Mondays, and is available to everyone free of charge. Please email handiham@allina.com for changes of address, unsubscribes, etc. Include your old email address and your new address.
Podcast: Play in new window | Download