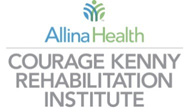 Courage Kenny Rehabilitation Institute Handiham World Weekly E-Letter for the week of Monday, October 28, 2019
This is a free weekly news & information update from the Courage Kenny Handiham Program, serving people with disabilities in Amateur Radio since 1967.
Our contact information is at the end.
Listen here:
https://handiham.org/audio/handiham28OCT2019.mp3

Get this podcast in iTunes:
RSS feed for the audio podcast if you use other podcasting software:
https://handiham.org/wordpress1/feed/podcast/
Subscribe or change your subscription to the E-mail version here.
---
Welcome to Handiham World.
In this edition:
A note from the coordinator
News in Assistive Technology
From the Mailbag
Interview of the Week
Ham Radio in the News
A Dip in the Pool
Website Update
Equipment Connection
Help Needed
Check into our nets!
…And more!
---
A note from the coordinator…
Are you a member of the Handiham Radio Club? Some people don't realize that the Handiham Program and the Handiham Radio Club are not the same. While membership in the Handiham Radio Club is optional, to become a member of the club, you do have to be a member of the Handiham Program. If you are a current Handiham Program member and would like to join the Handiham Radio Club, please send an email to handiham@allina.com. We will forward your request to John Glass, NU6P, the Handiham Radio Club secretary.
Are you a newer ham? A great podcast to listen to is the ARRL's So Now What. The latest episode is focused on amateur radio lingo. With a new episode released every other week, I would encourage you to check it out at: http://www.arrl.org/so-now-what
Orders are now being taken for Handiham Program merchandise. If you would like to get some Handiham Program gear, this is your last chance this year! You only have until November 1st before we close the order. You can contact Pemdy to place an order or have an order form sent to you via email or postal mail at handiham@allina.com.
If you are having trouble receiving your E-Letter, you can always go to https://handiham.org/wordpress1/weekly-e-letter/ to see the latest E-Letter. Additionally, you can go to https://handiham.org/audio/handiham.mp3 to listen to the current podcast. These links are updated each time a new E-Letter and podcast is released.
I will be out of the office on Wednesday, but Pemdy will be in the office during her usual hours this week. If you call the Handiham Program office, and we do not answer, please leave a message. When you leave that message, don't forget to leave your name, phone number, call sign, if you have one, and the reason for your call. Also, if you send an email, please include your name along with your call sign, and the reason for your email to speed up the response time. As always, if you need to update anything like your contact information, call sign, license class, membership, or members only log-in information, you can email us at handiham@allina.com.
In the E-Letter, there is an article about accessibility out of the box in a new computer, another article about public service communications during a 100-mile run in Arizona, and a new interview with Handiham Program member and volunteer, Tom Behler, KB8TYJ. Of course, you can also find the regular articles you see here each week.
Do you have a story to share about assistive technology or ham radio related activities? Please send your articles and stories via email to Lucinda.Moody@allina.com or by calling me at 612-775-2290.
---
News in Assistive Technology
Windows Accessibility Out of the Box
I had to get a new computer last week, and I was pleasantly surprised that the computer started talking when I turned it on. This feature was designed so that anyone with a disability, including blindness or vision impairment, can set up their own device without sighted assistance. As Microsoft, Apple, and Google are all working toward universally accessible design, it was nice to see how that would play out in everyday life. You can learn more about what Microsoft is doing for universal accessibility at: https://www.microsoft.com/en-us/accessibility
---
From the Mailbag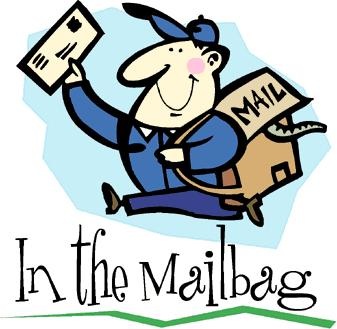 Hello Lucinda,

Given all the updates of Windows 10, I've seen some issues with my computer which is a gateway running Windows 10 and Dragon and various other ham programs. The most notable is with Thunderbird that I use for mail and email. It will open 6 to 10 times in a row locking my machine up. I am wondering if anyone else has had this problem and how they dealt with it.

I did contact my Internet service provider who was able to an empty the cache which made it behave for about a week before it went back to being a problem again. I opened another address just to have another route to receive things, and this seems to work pretty well. I will probably pair up with smart devices and use it for some other things, so I'm not locked into one address that sometimes has difficulty being accessed.

73 and thank you for all that you do,

Matt, N0TNL
---
Hi Lucinda,

Here is the article I wrote about my first SET.

Thanks,

Kelly Stanfield, W0YQG

My First SET

In the area where I previously lived, I had been an active amateur radio operator with the local club from late August of 2009 until I moved to Benton County, Missouri in April of 2017. Every fall when the Simulated Emergency Test (SET) would come around, I would ask if I could help. I was told that the members of the club participating in the SET didn't see a way I could help because the information was given to you as messages in envelopes. Then you had to read the message and follow its instructions. This club had tested me for my Tech license and, in the end, three times for my General license. But at that point each year, I didn't feel very welcome for the exercise.

I moved to Benton County, Missouri in April of 2017, and found the Benton County ARES in July. In September of 2018, Roger Wiltz, KC0OXO, offered to give me a ride, and we represented the BC ARES at a Community Emergency Response Team (CERT) class being taught in the evenings over the month. There, I met Scott Anderson, KJ4MFW, who was helping to work Benton County into the Johnson County, Missouri SET. I told him and my county's Emergency Coordinator, Sam Henley, KE0LMY, what had happened previously when I would offer to participate in the SET. They saw no reason why I couldn't participate. Scott said that he had previously worked with 501c3 compliance, so he already had an idea how to write up my information. I told him what file types are best for my older BrailleNote and asked Sam if she could give him my e-mail address when he was ready for it. At this time my radio and computer were in different rooms, so it would take me a minute or two longer to get the files transferred, but that was my situation to work around. I ended up making an emergency trip up to the Kansas City area which had me returning on the morning of the SET, so I didn't end up participating last year.

This year, when it came time to get ready for the SET, the Benton County ARES decided to do our own, with the help of the BC CERT and Emergency Management Agency (EMA). I immediately volunteered that I would do whatever job was available.

In late September, I received a Google document from Sam which included my scripts for the SET. Our scenario was that there had been an earthquake in New Madrid and 300 to 400 people were coming through our county on their way north through the state. I was to be the backup Net Control Operator. I also relayed a message to the Net Control Operator, Roger Henley, KD0WXT, as if I had checked in with the Red Cross.

I saved this Google document as a Word file in a Dropbox folder I have for ham radio-related files. Then, because I knew that it would be too new of a file for the BrailleNote mPower, I saved it as a Braille file using the free Braille translator Braille Blaster. Sam had the full script online as a PDF document. Because this was my first exercise ever, I wanted to make following along as easy as possible for myself. I asked Sam if she could send me a text file version of the script for the net. I loaded these files into my BrailleNote on Friday afternoon and then opened my file for logging to make a note of how the order of information would be entered on each line.

On the morning of the exercise, October 12, I was all set with my Kenwood TMV71A and BrailleNote mPower. I paid attention as each of the teams initially checked in with Roger. This helped me to know which person was in what city as I took down their recheck information later as backup Net Control. When I acted as Net Control, I noted which team checked in, that it was a recheck, their message, and the time for each check-in. For these entries, I wrote in a form of uncontracted Braille called Computer Braille. I used this so the callsigns would come out correctly if I translated the file. The thing I had the most difficulty knowing was when and how to turn the net back over to Roger. The first time I heard someone check in with a tactical callsign I thought of their personal callsign. I had to remind myself that until further notice they weren't using their own callsign.

I have asked if I could come in next year and be part of one of the teams. I said during a round table we had on October 13 that I'd be happy even if I was a team's radio operator. I asked this so I could learn about other parts of an exercise and how they do the job.

I'd like to thank the Benton County ARES for letting me participate in the SET exercise this year. I would also like to thank Renee Cason, KE0LMZ for proofreading and editing this document.
---
Interview of the Week
This week, we start a new interview with Tom, KB8TYJ. Tom shares with us how he became interested in and developed the SKYWARN for the Blind and Visually Impaired class that he has held for the past three years in West Michigan.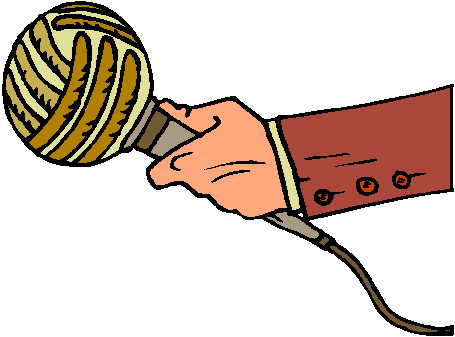 LM: We have Tom, KB8TYJ, from West Michigan, Grandville actually, and we are talking about how you came up with the idea of a SKYWARN for the visually impaired class and implemented it.

TB: Well, there is a considerable history behind this, and I'll try to keep it as brief as I can. Basically, it starts like this. I have always been a weather enthusiast—always, ever since I was a kid. And also, starting in childhood, I got involved with what we all know as ham radio.

TB: And being involved in ham radio and being a weather enthusiast meant that I get involved in SKYWARN, and I get involved big time. And I can remember going to SKYWARN training programs that were great programs, they really were.

TB: They were put on by the National Weather Service office in Grand Rapids, Michigan. I can remember going to these programs and learning a lot but also knowing that I was missing a lot because although the narration was great, there were lots of visuals up there—storm components, weather maps, radar images—all those things that I just couldn't see.

TB: I couldn't take advantage of it because I am totally blind. And that got me thinking that maybe there was a way to develop a SKYWARN program that was specifically developed for the visually impaired and for the blind. Well, you always have great ideas, but putting those ideas into effect is sometimes another issue. Sometimes it happens, sometimes it doesn't.

TB: I guess I just happened to get lucky. I am a retired sociology professor from Ferris State University in Michigan, and I developed a course toward the end of my career titled, The Sociology of Disasters and Emergency Preparedness.

TB: And, of course, a component of that course naturally would be severe weather threats in Michigan and what we know about them and how we deal with them and maybe how we don't deal with them so well. And I got to talking with a weather forecaster at the National Weather Service in Grand Rapids. His name is Ernie Ostuno.

TB: And we got talking about the SKYWARN program, and I told Ernie that even though the programs were great, I wasn't getting out of them what I should be learning. And he got totally enthralled with the idea of how could we develop a program that would be more meaningful for you guys.

TB: And then, as all that was happening, I got invited to help coordinate a program out at the National Center for Atmospheric Research in Boulder, Colorado called Weather and Society: Integrated Study. And the whole point of that program was how can we communicate weather information to all kinds of different people in all kinds of different situations.

TB: And I actually worked out there in that program for quite a while. I worked there for about a year. I took a leave of absence from Ferris. And low and behold, as luck would have it, Ernie knew of that program. And so Ernie realized how serious I was about this issue, and he decided that we needed to try to make it happen.

TB: So Ernie and I started talking and communicated, sending countless emails back and forth. In the meantime, I had met another person who had developed a model of a supercell thunderstorm made out of Styrofoam and cotton balls and all sorts of things. He got into the act, so now the three of us were working on this thing.

TB: As time went on, we started to formulate an idea of how this might unfold. Then, I got busy with wrapping up my career, and I just didn't have time to give the National Weather Service the feedback needed to develop the ideas until I was getting ready to retire. I decided that I was going to give this my top priority in my retirement, and I wrote to Ernie and asked him what he thought. He said let's go for it!
Stay tuned for the next part of our interview with Tom airing next week.
---
Ham Radio in the News
Arizona Club Takes Advantage of Low Bands to Support 100-Mile Endurance Run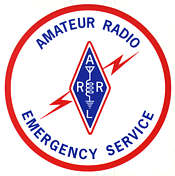 An Arizona Radio Club provides communications for the 100-mile Stagecoach Line Run each September from Flagstaff to the Grand Canyon. The 31-hour run tests the endurance of the athletes and the ability of amateur radio to cover the event. This year, hams even used the 160-meter band, one that is not typically used for public service events, as part of their plan to address the need for long-distance communication around the clock during solar minimum.
Runners were tracked into and out of each aid station, allowing athletes to be easily located if they missed the next checkpoint. During the event, two missing runners were found and another received lifesaving medical treatment following a severe asthma attack. You can learn more at: http://www.arrl.org/news/arizona-club-takes-advantage-of-low-bands-to-support-100-mile-endurance-run
---
A Dip in the Pool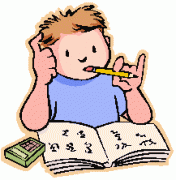 It's time to test our knowledge by taking a dip in the question pool…
Let's go to the Extra Class pool this week to a question about magnetic field strength around a conductor:
E5D07 asks: What determines the strength of the magnetic field around a conductor?
Possible answers are:
A. The resistance divided by the current.
B. The ratio of the current to the resistance.
C. The diameter of the conductor.
D. The amount of current flowing through the conductor.
When you increase the current passing through a conductor, the strength of the magnetic field will also increase, making answer D the correct choice. If you have ever seen a large electromagnet, such as what junk yards use to move cars, you will notice that when the coil is energized, it develops a strong magnetic field relative to the current. The electromagnet easily picks up a car. When energy is cut to the coil, however, the magnetic field is eliminated, and the car drops off.
---
Website Update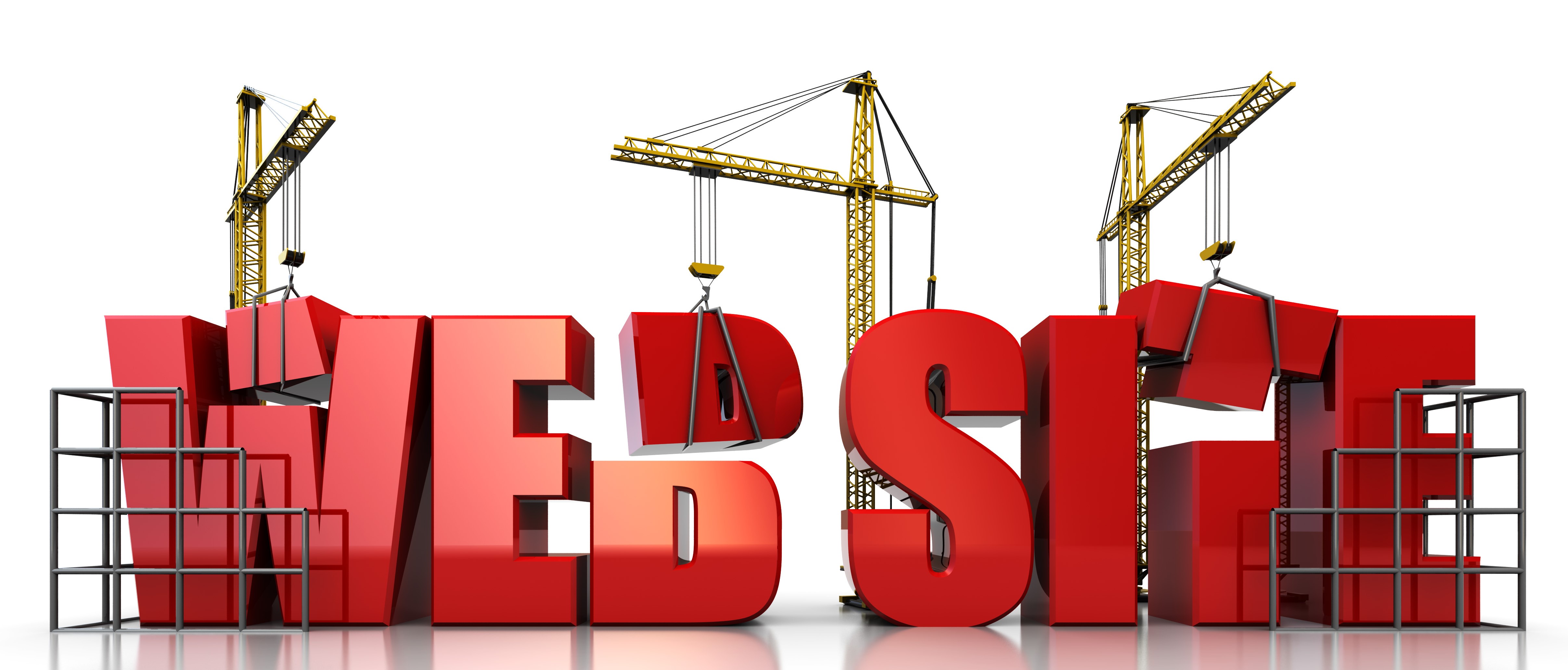 Here are the latest updates on the new Handiham.org website. Don't forget to monitor the site for updates throughout the week. When changes are made, I will post to the website. You can also find the latest updates any time by going to https://handiham.org/wordpress1/website-updates/. If you have any feedback about the website, I would love to hear from you. If you are a current member and your credentials are not allowing you to login to the site, please contact Pemdy for assistance at handiham@allina.com or 612-775-2291.
---
Equipment Connection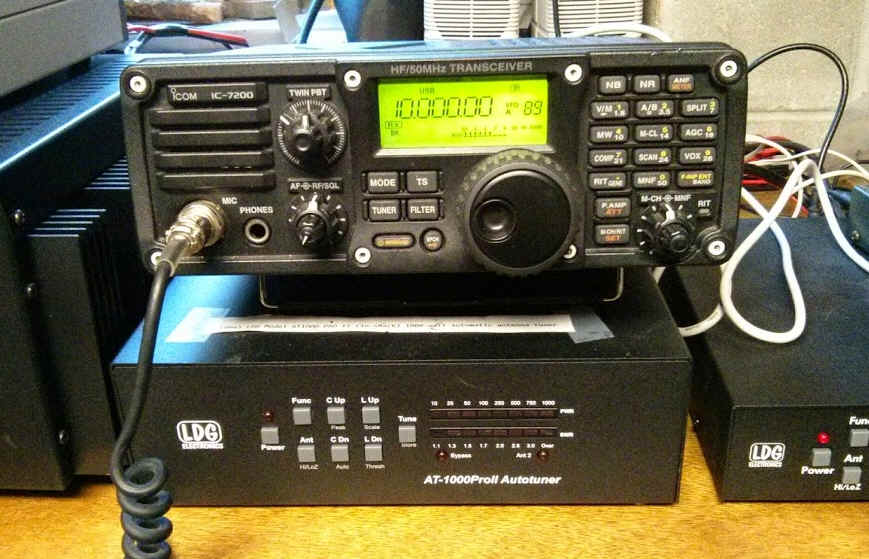 Equipment connections are happening, and the list is open! If you have a request for the Equipment Connection, contact me, leaving your name and phone number. I will call you to discuss your request. Please note that it may take several days for a return call due to all the other things going on in the Handiham Program. If you don't hear back from me after two weeks, you may contact me a second time. Additionally, if you have received any equipment from the Handiham Program during the last 12 months, you will automatically be placed at the bottom of the list so that others can also participate in the Equipment Connection.
Many thanks to the numerous people who have offered equipment for Handiham Members. If you have equipment that you would like to donate to a Handiham Program member, please email Lucinda at Lucinda.Moody@allina.com or call 1-612-775-2290.
---
Help Needed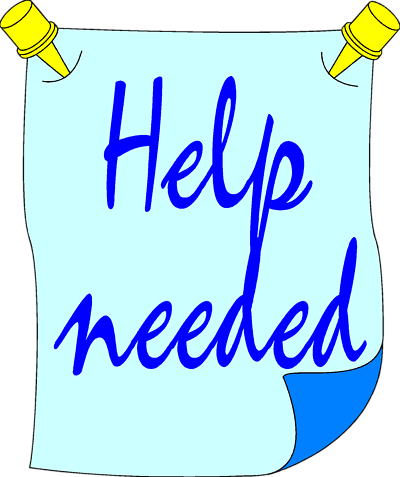 The Handiham Program needs contributors to Handiham World. Do you have a particular interest in amateur radio that you would like to share with others? Maybe you have a particular mode or band you like to operate and have learned a lot about. Or maybe you have some great stories to share from your experiences in the amateur radio hobby. Put your writing skills to work for Handiham World by sending your submissions to Lucinda.Moody@allina.com.
We are always looking for more readers, including some with a background in teaching in STEM related fields, especially if you have also worked with students requiring accommodations. We also need some readers with a background in teaching in STEM related fields, especially if you have also worked with students requiring accommodations. This volunteer position requires you to use your own equipment to record, however, we will provide the reading materials. If you or someone you know would like to try reading material for the members only section, please contact me for more information on how to submit a demo recording.
We need help updating our available resources for members. If you are blind and enjoy using your ham radio or assistive technology related devices, your assistance is especially needed. It would be a big help to your fellow Handiham Members if you would record a tutorial or product review. These need to be sent in Mp3 format, and the Handiham Program reserves the right to edit the recordings as needed before publishing in the Members Only section of the Handiham.org website. Please contact me at Lucinda.Moody@allina.com or 612-775-2290 if you have any questions.
I want to say a big thank you to those who have made or volunteered to make tutorials for the Members Only portion of the website. We have already had a number of members step up to offer their services, and their help is greatly appreciated! We also have some new readers who are working on some books, so keep watching for website updates as we add more content.
---
Check into our Handiham nets… Everyone is welcome!
How to find the Handiham Net:
The Handiham EchoLink conference is 494492. Connect via your iPhone, Android phone, PC, or on a connected simplex node or repeater system in your area.
The Handiham DMR Talkgroup on Brandmeister is 31990. On AllStar, it is available at node 47367.
The Handiham Net will be on the air daily. If there is no net control station on any scheduled net day, we will have a roundtable on the air get-together.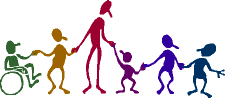 Our daily Echolink net continues to operate for anyone and everyone who wishes to participate at 11:00 hours CDT (Noon Eastern and 09:00 Pacific), as well as Wednesday evenings at 19:00 hours CDT (7 PM). If you calculate GMT, the time difference is that GMT is five hours ahead of Minnesota time during the summer.
Doug, N6NFF, poses a trivia question in the first half of the Wednesday evening session, so check in early if you want to take a guess. The answer to the trivia question is generally given shortly after the half-hour mark. A big THANK YOU to all of our net control stations.
---
Membership
You can pay your Handiham dues and certain other program fees on line. Simply follow the link to our secure payment site, then enter your information and submit the payment.

Handiham annual membership dues are $12.00. The lifetime membership rate is $120.00.
MEMBERSHIP DUES PAYMENT LINK
If you want to donate to the Handiham Program, please use our donation website. The instructions are at the following link:
DONATION LINK
As always, while our other services require that you have a current Handiham Program membership, you do not have to be a member to receive the Handiham World E-Letter.
How to contact us
There are several ways to contact us.
Postal Mail:
Courage Kenny Handiham Program
3915 Golden Valley Road MR 78446
Golden Valley, MN 55422
E-Mail: handiham@allina.com
Preferred telephone: 1-612-775-2291
Toll-Free telephone: 1-866-HANDIHAM (1-866-426-3442)
Note: Tuesdays through Thursdays between 9:00 AM and 3:00 PM United States Central Time are the best times to contact us.
You may also call Handiham Program Coordinator Lucinda Moody, AB8WF, at: 612-775-2290.
73, and I hope to hear you on the air soon!
For Handiham World, this is Lucinda Moody, AB8WF
The weekly e-letter is a compilation of assistive technology, operating information, and Handiham Program news. It is published on Mondays, and is available to everyone free of charge. Please email handiham@allina.com for changes of address, unsubscribes, etc. Include your old email address and your new address.
Podcast: Play in new window | Download