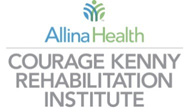 Courage Kenny Rehabilitation Institute Handiham World Weekly E-Letter for the week of Monday, November 4, 2019
This is a free weekly news & information update from the Courage Kenny Handiham Program, serving people with disabilities in Amateur Radio since 1967.
Our contact information is at the end.
Listen here:
https://handiham.org/audio/handiham04NOV2019.mp3

Get this podcast in iTunes:
RSS feed for the audio podcast if you use other podcasting software:
https://handiham.org/wordpress1/feed/podcast/
Subscribe or change your subscription to the E-mail version here.
---
Welcome to Handiham World.
In this edition:
A note from the coordinator
News in Assistive Technology
From the Mailbag
Interview of the Week
Ham Radio in the News
A Dip in the Pool
Website Update
Equipment Connection
Help Needed
Check into our nets!
…And more!
---
A note from the coordinator…
Except for those who live in one of the few locations where the time does not change in the United States, everyone fell back to standard time over the weekend. Because our nets are based on local Minnesota time, that means that for our international members, the net times changed as well. In the winter, GMT is 6 hours ahead of Minnesota time.
Are you a newer ham? A great podcast to listen to is the ARRL's So Now What. The latest episode is a Halloween and throwback special. With a new episode released every other week, I would encourage you to check it out at: http://www.arrl.org/so-now-what
If you are having trouble receiving your E-Letter, you can always go to https://handiham.org/wordpress1/weekly-e-letter/ to see the latest E-Letter. Additionally, you can go to https://handiham.org/audio/handiham.mp3 to listen to the current podcast. These links are updated each time a new E-Letter and podcast is released.
Pemdy and I will be in the office during our usual hours this week. If you call the Handiham Program office, and we do not answer, please leave a message. When you leave that message, don't forget to leave your name, phone number, call sign, if you have one, and the reason for your call. Also, if you send an email, please include your name along with your call sign, and the reason for your email to speed up the response time. As always, if you need to update anything like your contact information, call sign, license class, membership, or members only log-in information, you can email us at handiham@allina.com.
In the E-Letter, there is an article about a clinical trial to help people with acquired blindness see, another article about a new sunspot from Solar Cycle 25, and the next part of our interview with Handiham Program member and volunteer, Tom Behler, KB8TYJ. Of course, you can also find the regular articles you see here each week.
Do you have a story to share about assistive technology or ham radio related activities? Please send your articles and stories via email to Lucinda.Moody@allina.com or by calling me at 612-775-2290.
---
News in Assistive Technology
Clinical Trial Helps People with Acquired Blindness See
There is an interesting trial going on that is giving some blind people the ability to see. The participants had a prosthesis called Orion implanted in their brain, and their effort is helping researchers understand how blind people in the future will be able to see without the use of their eyes. The researchers are stimulating blind people's brains at certain locations to create a point of light. Visual signals are captured with a camera mounted on a pair of sunglasses and then sent straight to the brain implant. While this research is in the beginning stages, it does point to a future where people will be able to see either through their eyes or through assistive technology. You can learn more at: https://assistivetechnologyblog.com/2019/07/orion-clinical-trial-helps-people-with-acquired-blindness-see.html
---
From the Mailbag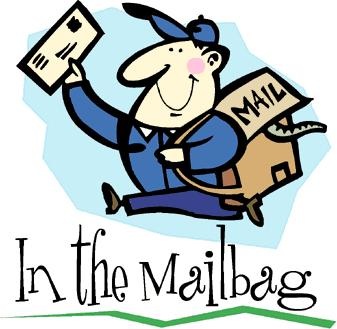 Hi Lucinda,

I've been searching for an accessible logger for Windows since I got my license but didn't find anything suitable yet. Please, could I use your help and ask you to spread this short survey which might direct me to some application I haven't tried yet? I will definitely let you know if it brings any results.

https://forms.gle/He6tPMF6HyBwzfxYA

Thank you very much. Enjoy fall.

73,

Jan, OK1TE
---
It's Not Just a Hobby
By Gayle Adams, W8KWG

Most of us think amateur radio is just a hobby—like collecting seashells or reading novels—but it's not. Unlike most hobbies people enjoy, amateur radio is multifaceted. One has to "test the waters" to find their niche.

I caught the "radio bug" ten years ago, but it goes back even further. I started listening to old-time radio and wanted to learn more. I collected CD's and cassettes of radio dramas. I began reading "On the Air" by John Dunning, a heavily cross-referenced encyclopedia on old-time radio. After writing a poem as a tribute to old-time radio and sending it to a magazine, this led me to someone who was an amateur radio operator. I began reading books on amateur radio and became a Handiham member in 2008.

I commenced studying for my Technician Class license in 2008. I started listening to lectures by Pat Tice, WA0TDA. I not only took a dive into the question pool, but I also wanted to learn instead of memorizing the concepts. I took multiple practice tests online and listened to the lectures on the Handiham website. I took my test on April 18, 2009. My original callsign was going to be KD8KWG.

I changed my callsign to W8KWG in 2012. My main focus on amateur radio was em-comm (emergency communications). I joined the COTN (Central Ohio Traffic Net) and began learning how to handle traffic. I also became a net control station for ARES and joined the Central Ohio ARES (now Franklin County ARES). I volunteer for public service events such as the Arnold Schwarzenegger Sports Festival Weekend and the Columbus Marathon to provide radio support for their first aid stations.

There are other facets in the amateur radio service besides em-comm. You can learn about digital modes such as FT-8, FL-Digi, and mesh networks. You can learn Morse code (no longer a required part of the test). You can join MARS (Military Auxiliary Radio Service) and closely work with them. You can learn about DMR (digital mobile radio) and have your own talk group. You can learn about D-STAR (Digital Smart Technology for Amateur Radio). Or, if you're like me, you can upgrade your license class to General or Extra and have your own HF station and work the world. If you are competitive in nature, then contesting might be your thing. It seems like there is a new contest every other week.

I became an Extra Class licensee in November 2009. Since then, I've been an integral part of ARES and am a net control station for two HF nets. I now host a net on one of our Columbus repeaters called the EAR Net.

Amateur radio is a "license to learn". It doesn't matter which license class you are—Technician, General, or Extra—you never stop learning. If you're a new ham, don't just get in the wading pool—take a dive in the ocean—you'll be glad you did!
---
Interview of the Week
This week, we have the next part of our interview with Tom, KB8TYJ. Tom shares with us how he became interested in and developed the SKYWARN for the Blind and Visually Impaired class that he has held for the past three years in West Michigan.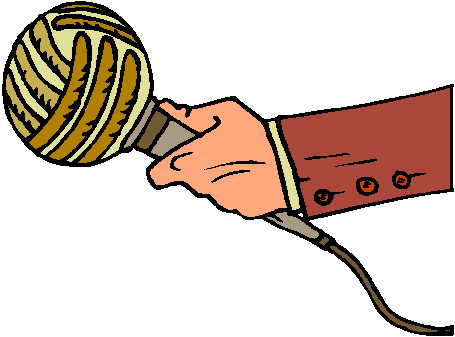 TB: Probably almost the instant I retired, I started really working directly with Ernie Ostuno from the National Weather Service on this program, that is, SKYWARN training for the blind and visually impaired. And we developed a trial run of the course to which, I think, Lucinda, that you made it to the first one. I know you made it to the last two.

LM: I did not make it to the first one, but that's the only one I missed.

TB: OK. That's when it started. Actually, it was May 10th of 2017. We developed this little course with modules and slides, and we decided to just try it and see what happened. And so, we marketed this thing to various blind and visually impaired organizations in the West Michigan area.

TB: And Ernie was saying, look, if we don't get a lot of attendance here, don't worry about it. He said that he had done SKYWARN trainings in counties where only five people showed up. He said we would be OK and not to worry about numbers.

TB: I said, OK, Ernie, I am going to trust you on this one. So, we offered the course in May of 2017, and we had, I believe it was 15 people there. So, that was a good start! And the course went well, and we got some ideas of how to improve things.

TB: Basically, at that point, I had developed and pulled together some verbal descriptions of thunderstorm components that I knew people could relate to. And I did have my famous Styrofoam supercell thunderstorm model that I could bring to the training to give people a physical idea of what a thunderstorm might look like.

TB: So, we did it, and it went well, and we had 15 people attend. And we knew that was as good as many county SKYWARN programs, so we knew there was a demand out there.

TB: Then, we put in some additions to the program when we offered it again in 2018. What were the additions? Well, the additions were some tweaks to the verbal descriptions based on what we learned from the first class.

TB: And, we also got involved with somebody from Grand Valley State University who was interested in making some physical models of individual thunderstorm components, like a funnel cloud, like a shelf cloud, like a wall cloud. She wasn't sure how to do this. She had a 3D printer, so we decided to just see what we could come up with.

TB: So, in 2018, we offered the course again with at least a couple of thunderstorm images. I think I remember we had a funnel cloud and maybe a hail stone or two. We had some models. They weren't the greatest, but at least they were a start.

TB: So, in 2018, we had 28 people attend the class. That was twice the number from the year before! Plus, we had people who came back! Once wasn't good enough for them. They wanted more! They came back. So, we thought we must be really on to something here.

TB: So, in the past year, we worked more and more with Grand Valley State University to come up with better 3D images of storm components. Then, in May of 2019, we offered the course again. And, this time, we had 35 people attending, some of whom came as far away as Toledo, Ohio, Battle Creek, Michigan, and of course, Lucinda, who comes all the way from Minnesota.
Stay tuned for the next part of our interview with Tom airing next week.
---
Ham Radio in the News
Solar Cycle 25 is Slowly Coming to Life
After a streak of 28 days without sunspots, a new one is emerging. The new sunspot is a member of the next solar cycle. Short lived sunspots with the magnetic polarity of Solar Cycle 25 have been reported several times over the past couple years, but only the one in July of this hear lasted long enough to receive a number. That makes it likely that it will be noted as the first official sunspot of Solar Cycle 25. Sadly, the increasing frequency of new cycle sunspots does not mark the end of this extended solar minimum. Space weather experts predict that Solar Cycle 24 will continue to decay over the next year. However, a new Solar Maximum could be here as soon as 2023. You can learn more at: https://spaceweatherarchive.com/2019/11/02/solar-cycle-25-is-slowly-coming-to-life/
---
A Dip in the Pool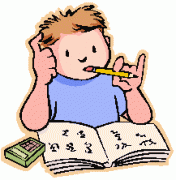 It's time to test our knowledge by taking a dip in the question pool…
Let's go to the Technician Class pool this week to a question about voice transmissions breaking up on a repeater:
T2B05 asks: What might be the problem if a repeater user says your transmissions are breaking up on voice peaks?
Possible answers are:
A. You have the incorrect offset.
B. You need to talk louder.
C. You are talking too loudly.
D. Your transmit power is too high.
When FM sounds good, it sounds really good; but when FM sounds bad, it sounds really bad. If you slightly overmodulate an AM or SSB transmitter, you can end up with some annoying distortion. If you overmodulate an FM transmitter, however, the signal will break up on syllable peaks, especially on narrow-band repeaters. A simple fix is to talk more quietly or move your mouth a little further away from your mic, allowing people to understand your transmissions and making answer C the correct choice. Additionally, make sure your radio is set for narrow band operation to avoid that as a cause of overmodulation on a narrow band receiver. Many of the inexpensive imported handheld radios default to wide band operation.
---
Website Update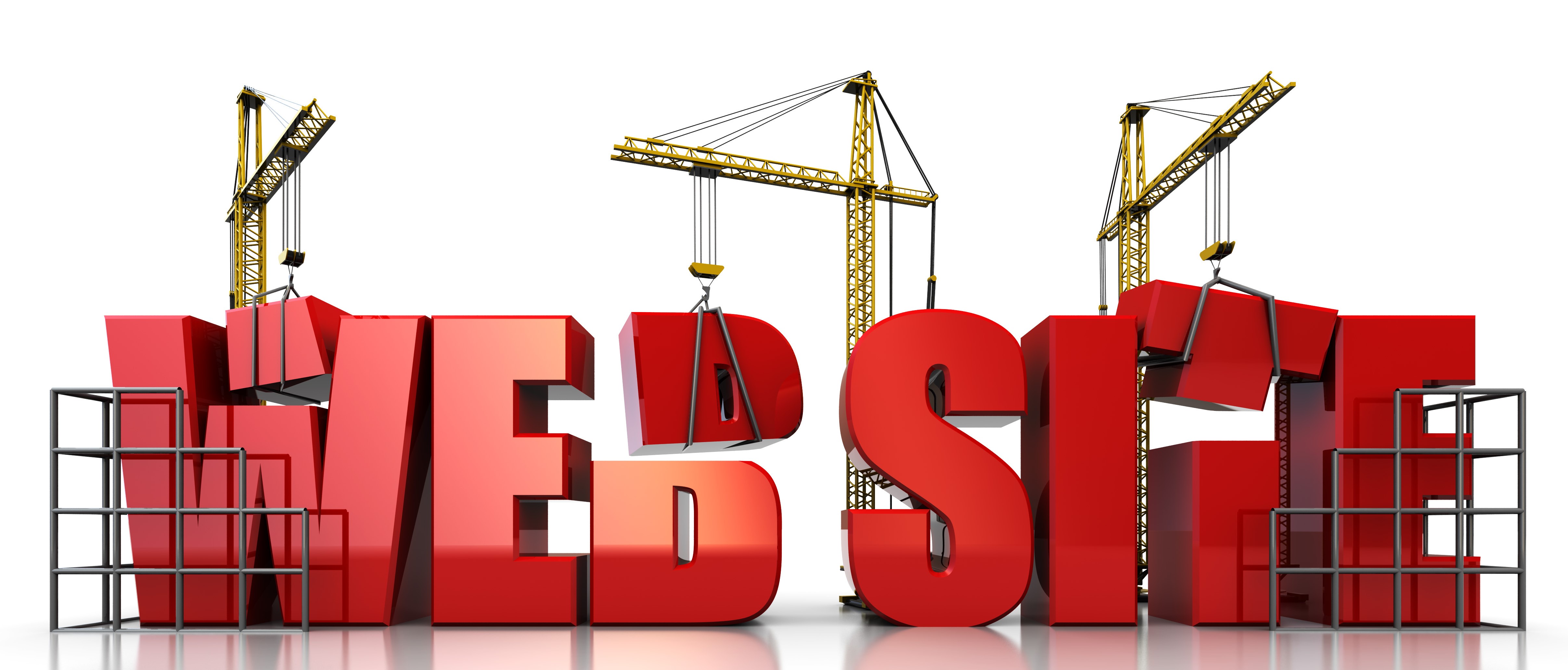 Here are the latest updates on the new Handiham.org website. Don't forget to monitor the site for updates throughout the week. When changes are made, I will post to the website. You can also find the latest updates any time by going to https://handiham.org/wordpress1/website-updates/. If you have any feedback about the website, I would love to hear from you. If you are a current member and your credentials are not allowing you to login to the site, please contact Pemdy for assistance at handiham@allina.com or 612-775-2291.
The November issue of the QCWA Journal is now available in Mp3 audio in the magazines and newsletters section of the members only website.
---
Equipment Connection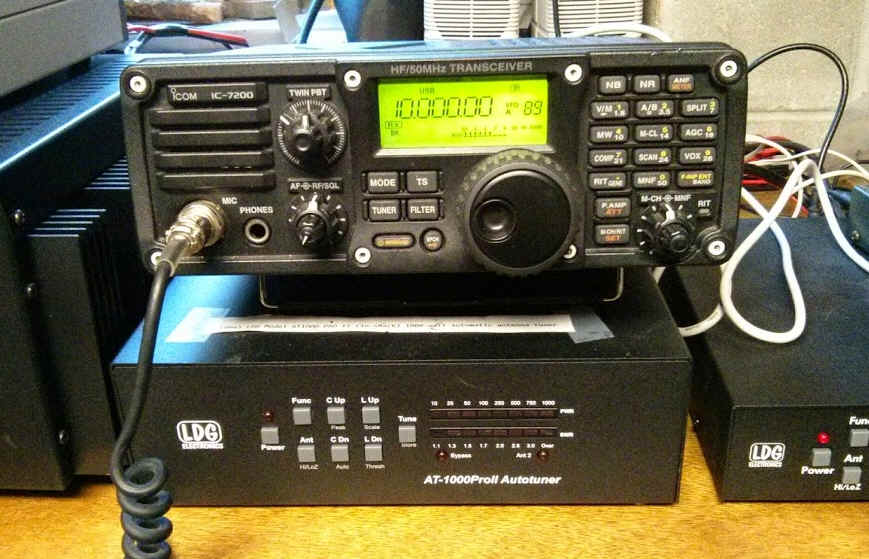 Equipment connections are happening, and the list is open! If you have a request for the Equipment Connection, contact me, leaving your name and phone number. I will call you to discuss your request. Please note that it may take several days for a return call due to all the other things going on in the Handiham Program. If you don't hear back from me after two weeks, you may contact me a second time. Additionally, if you have received any equipment from the Handiham Program during the last 12 months, you will automatically be placed at the bottom of the list so that others can also participate in the Equipment Connection.
Many thanks to the numerous people who have offered equipment for Handiham Members. If you have equipment that you would like to donate to a Handiham Program member, please email Lucinda at Lucinda.Moody@allina.com or call 1-612-775-2290.
---
Help Needed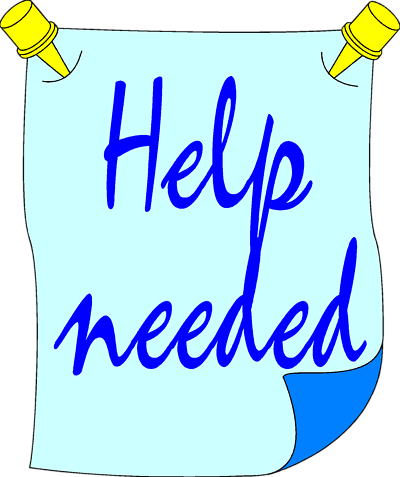 The Handiham Program needs contributors to Handiham World. Do you have a particular interest in amateur radio that you would like to share with others? Maybe you have a particular mode or band you like to operate and have learned a lot about. Or maybe you have some great stories to share from your experiences in the amateur radio hobby. Put your writing skills to work for Handiham World by sending your submissions to Lucinda.Moody@allina.com.
We are always looking for more readers, including some with a background in teaching in STEM related fields, especially if you have also worked with students requiring accommodations. We also need some readers with a background in teaching in STEM related fields, especially if you have also worked with students requiring accommodations. This volunteer position requires you to use your own equipment to record, however, we will provide the reading materials. If you or someone you know would like to try reading material for the members only section, please contact me for more information on how to submit a demo recording.
We need help updating our available resources for members. If you are blind and enjoy using your ham radio or assistive technology related devices, your assistance is especially needed. It would be a big help to your fellow Handiham Members if you would record a tutorial or product review. These need to be sent in Mp3 format, and the Handiham Program reserves the right to edit the recordings as needed before publishing in the Members Only section of the Handiham.org website. Please contact me at Lucinda.Moody@allina.com or 612-775-2290 if you have any questions.
I want to say a big thank you to those who have made or volunteered to make tutorials for the Members Only portion of the website. We have already had a number of members step up to offer their services, and their help is greatly appreciated! We also have some new readers who are working on some books, so keep watching for website updates as we add more content.
---
Check into our Handiham nets… Everyone is welcome!
How to find the Handiham Net:
The Handiham EchoLink conference is 494492. Connect via your iPhone, Android phone, PC, or on a connected simplex node or repeater system in your area.
The Handiham DMR Talkgroup on Brandmeister is 31990. On AllStar, it is available at node 47367.
The Handiham Net will be on the air daily. If there is no net control station on any scheduled net day, we will have a roundtable on the air get-together.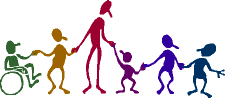 Our daily Echolink net continues to operate for anyone and everyone who wishes to participate at 11:00 hours CDT (Noon Eastern and 09:00 Pacific), as well as Wednesday evenings at 19:00 hours CDT (7 PM). If you calculate GMT, the time difference is that GMT is six hours ahead of Minnesota time during the winter.
Doug, N6NFF, poses a trivia question in the first half of the Wednesday evening session, so check in early if you want to take a guess. The answer to the trivia question is generally given shortly after the half-hour mark. A big THANK YOU to all of our net control stations.
---
Membership
You can pay your Handiham dues and certain other program fees on line. Simply follow the link to our secure payment site, then enter your information and submit the payment.

Handiham annual membership dues are $12.00. The lifetime membership rate is $120.00.
MEMBERSHIP DUES PAYMENT LINK
If you want to donate to the Handiham Program, please use our donation website. The instructions are at the following link:
DONATION LINK
As always, while our other services require that you have a current Handiham Program membership, you do not have to be a member to receive the Handiham World E-Letter.
How to contact us
There are several ways to contact us.
Postal Mail:
Courage Kenny Handiham Program
3915 Golden Valley Road MR 78446
Golden Valley, MN 55422
E-Mail: handiham@allina.com
Preferred telephone: 1-612-775-2291
Toll-Free telephone: 1-866-HANDIHAM (1-866-426-3442)
Note: Tuesdays through Thursdays between 9:00 AM and 3:00 PM United States Central Time are the best times to contact us.
You may also call Handiham Program Coordinator Lucinda Moody, AB8WF, at: 612-775-2290.
73, and I hope to hear you on the air soon!
For Handiham World, this is Lucinda Moody, AB8WF
The weekly e-letter is a compilation of assistive technology, operating information, and Handiham Program news. It is published on Mondays, and is available to everyone free of charge. Please email handiham@allina.com for changes of address, unsubscribes, etc. Include your old email address and your new address.
Podcast: Play in new window | Download