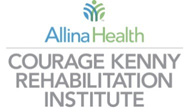 Courage Kenny Rehabilitation Institute Handiham World Weekly E-Letter for the week of Monday, November 18, 2019
This is a free weekly news & information update from the Courage Kenny Handiham Program, serving people with disabilities in Amateur Radio since 1967.
Our contact information is at the end.
Listen here:
https://handiham.org/audio/handiham18NOV2019.mp3

Get this podcast in iTunes:
RSS feed for the audio podcast if you use other podcasting software:
https://handiham.org/wordpress1/feed/podcast/
Subscribe or change your subscription to the E-mail version here.
---
Welcome to Handiham World.
In this edition:
A note from the coordinator
News in Assistive Technology
From the Mailbag
Interview of the Week
Ham Radio in the News
A Dip in the Pool
Website Update
Equipment Connection
Help Needed
Check into our nets!
…And more!
---
A note from the coordinator…
I have a big announcement this week! The Handiham Program will be holding Radio Camp in 2020 at True Friends Camp Courage North from Tuesday, July 21 through Tuesday, July 28. You can contact Pemdy to be placed on a list to receive an application in February of next year, which will be here before we know it. Camp will once again involve license class instruction along lots of hands-on amateur radio and training in science, technology, math, and engineering. Instructors are experienced ham radio operators from many locations who come together each summer to make this great experience a reality for campers of all abilities. The week will also give campers the opportunity to learn from each other while enjoying traditional camp activities like swimming, meals in the great outdoors, and nightly campfires. Once again, campers will have the option to fly directly into Bemidji or to go to the Minneapolis-St. Paul airport and travel up to camp in style with other campers on a tour bus.
Are you a newer ham? A great podcast to listen to is the ARRL's So Now What. The latest episode is all about navigating nets. With a new episode released every other week, I would encourage you to check it out at: http://www.arrl.org/so-now-what
If you are having trouble receiving your E-Letter, you can always go to https://handiham.org/wordpress1/weekly-e-letter/ to see the latest E-Letter. Additionally, you can go to https://handiham.org/audio/handiham.mp3 to listen to the current podcast. These links are updated each time a new E-Letter and podcast is released.
Pemdy and I will be in the office during our usual hours this week. Don't forget, the office will be closed on November 27 and 28 next week in honor of the Thanksgiving holiday in the United States. Additionally, I will be out of the office all next week, however, the E-Letter will go out as usual on Monday. If you call the Handiham Program office, and we do not answer, please leave a message. When you leave that message, don't forget to leave your name, phone number, call sign, if you have one, and the reason for your call. Also, if you send an email, please include your name along with your call sign, and the reason for your email to speed up the response time. As always, if you need to update anything like your contact information, call sign, license class, membership, or members only log-in information, you can email us at handiham@allina.com.
In the E-Letter, there is an article about using the iPhone hands free with iOS 13, another article about a connection between HF propagation and earthquakes, and the next part of our interview with Handiham Program member and volunteer, Tom Behler, KB8TYJ. Of course, you can also find the regular articles you see here each week.
Do you have a story to share about assistive technology or ham radio related activities? Please send your articles and stories via email to Lucinda.Moody@allina.com or by calling me at 612-775-2290.
---
News in Assistive Technology
Voice Control Feature on iPhone
With the new Voice Control feature included with iOS 13, users have the option to control their phone using only their voice. This is great for people who can't use their hands for whatever reason. You don't even need to have Siri enabled to make it work. Instead of using hand gestures, you speak the gesture, for example, "swipe left" or "single tap." You can get all the instructions at: https://geeksmodo.com/how-we-can-use-voice-control-feature-of-iphone
---
From the Mailbag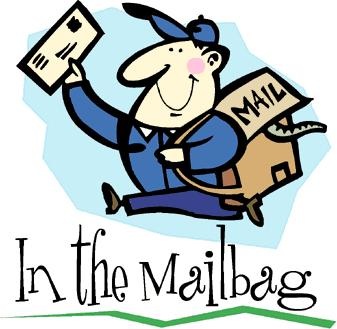 Hi Lucinda,

A question was asked in a recent newsletter about a blind-user-friendly logging software. I can heartily recommend the N3FJP suite of loggers. See the website n3fjp.com. You can also get a great demo of all the plusses and minuses, from a blind user standpoint, by getting to the fine U.K. site at activeelements.com. But make it easier on yourself by typing in your search engine something like: n3fjp active elements.

The N3FJP suite offers daily logging programs, as well as a great raft of contest loggers. I have played with many of the apps using System Access, NVDA, and even Narrator, and the results are amazing! The Pueblo West Amateur Radio Club, for one, uses the N3FJP Field Day contest logger. In fact, when the sun this last year was so bright on some computer screens, I was able to provide actual keyboard commands to my seeing Field Day companions!

73 and happy hamming,

Dan, W0OJW
---
Hi Lucinda,

Over the weekend I caught a small 6-meter opening to Louisiana, EM30 and EL39. This was around 12:15 pm on Saturday. Usually around this time of year we get small E skip openings on 6- and 10-meters. Be watching all the way through the end of December. Around Christmas we will get our 6-meter winter sporadic E season. We more often than not get an opening on Christmas and very often at Thanksgiving too.

Thanks and 73,

Matt, KA0PQW
---
Interview of the Week
This week, we have the next part of our interview with Tom, KB8TYJ. Tom shares with us how he became interested in and developed the SKYWARN for the Blind and Visually Impaired class that he has held for the past three years in West Michigan.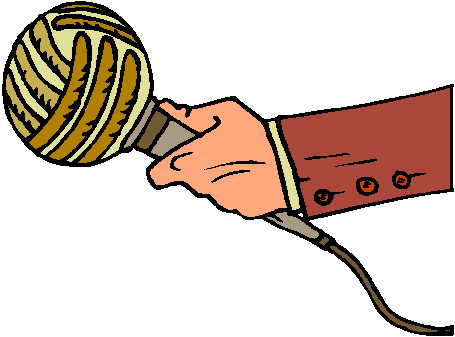 TB: My ultimate goal would be—and Ernie and I have talked about it, and everything boils down to available time and resources, unfortunately—but Ernie and I have already talked about how we wish there was a way to broaden this, to get more weather services involved.

TB: The programs might be done differently because there are different weather concerns or threats in different parts of the country. It may be done differently by the different weather service offices in those areas, but the basic principle is there.

TB: If you want to do SKYWARN training for the visually impaired, first, you have to do visual descriptions that they are going to be able to relate to. Second, if you can do physical representations of stuff you see on the radar, on weather maps, and in the sky, it can make a huge, huge difference to the visually impaired.

LM: Yes, and this latest round of 3D images that you came up with to print, people were really getting something out of them. And 3D printers have become so common now. A lot of schools have them, so teachers could print these for teaching students.

TB: To me, it just boggles my mind that the Grand Rapids office of the National Weather Service is so willing to do this. That's not easy to accomplish all the time.

LM: No. The fact that they are willing to do that—that's one of my goals here is to develop a relationship with the local National Weather Service to see if they would work with us to put on a class like that in the Twin Cities. So, I have high hopes. We'll just have to see what happens. If I can make the schedule work, I am hoping to be at the SKYWARN Class next year in Grand Rapids.

TB: You are more than welcome! I can tell you that Ernie enjoyed talking to you.

LM: It was fun talking to him. I was able to get a lot of my weather questions based on experiences I have had over the years answered.

TB: And it wasn't long after that class when you saw your first funnel cloud, sort of a real-life experience there.

LM: Yes! Coming back from Dayton, and I made the decision to keep going. Of course, I knew that there was a potential that I would be driving into severe weather. And when I saw the funnel cloud, I still kept going. And, of course, it ended up rain wrapped, and thankfully, when it touched down, it was about a half mile east of me.

LM: That was plenty close enough to a tornado for me. I don't want to do that again any time soon. I would rather watch the videos! I do remember when I saw the funnel cloud, that I looked at it and thought, wow, that's just like the textbooks!

TB: And to put this into perspective, this happened about two and a half weeks after the SKYWARN class.

LM: I do remember shaking rather badly when the hail core hit me, and I realized I was in the worst possible place in the storm, and I had to get out of there. But, because I have the SKYWARN training, I could recognize where I was in the storm and realize that I needed to get out of there. Without those years of SKYWARN training, I wouldn't have known.
Stay tuned for the next part of our interview with Tom airing next week.
---
Ham Radio in the News
HF Propagation and Earthquakes
Even though science has led to quite reliable predicting of hurricanes, blizzards, and even tornados, earthquakes have continued to defy attempts at prediction. While the development of the plate tectonic theory along with the construction of a worldwide network of seismographs helped, these only provided limited success at predicting earthquakes, with mostly false alarms. In the end, it may be that scientists should have looked at radio wave propagation as a source for predicting when the earth will move. It turns out that the ionosphere has some interesting characteristics both before and after an earthquake. You can learn more at: https://hackaday.com/2019/11/12/hf-propagation-and-earthquakes
---
A Dip in the Pool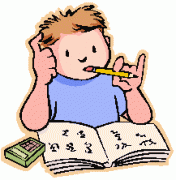 It's time to test our knowledge by taking a dip in the question pool…
Let's go to the Extra Class pool this week to a question about avoiding unwanted inductance:
E5D03 asks: What is microstrip?
Possible answers are:
A. Lightweight transmission line made of common zip cord.
B. Miniature coax used for low power applications.
C. Short lengths of coax mounted on printed circuit boards to minimize time delay between microwave circuits.
D. Precision printed circuit conductors above a ground plane that provide constant impedance interconnects at microwave frequencies.
In VHF radios, it is not always feasible to reduce the length of wires such that they avoid functioning as inductors. Sometimes, however, you can make them look like transmission lines so they won't cause a problem. If you place a wire close to a ground plane, like a copper coated circuit board, it will function as a short length of transmission line, otherwise known as microstrip, which will cancel out the inductance, making answer D the correct choice. This practice is now quite standard in most newer VHF and UHF radio gear.
---
Website Update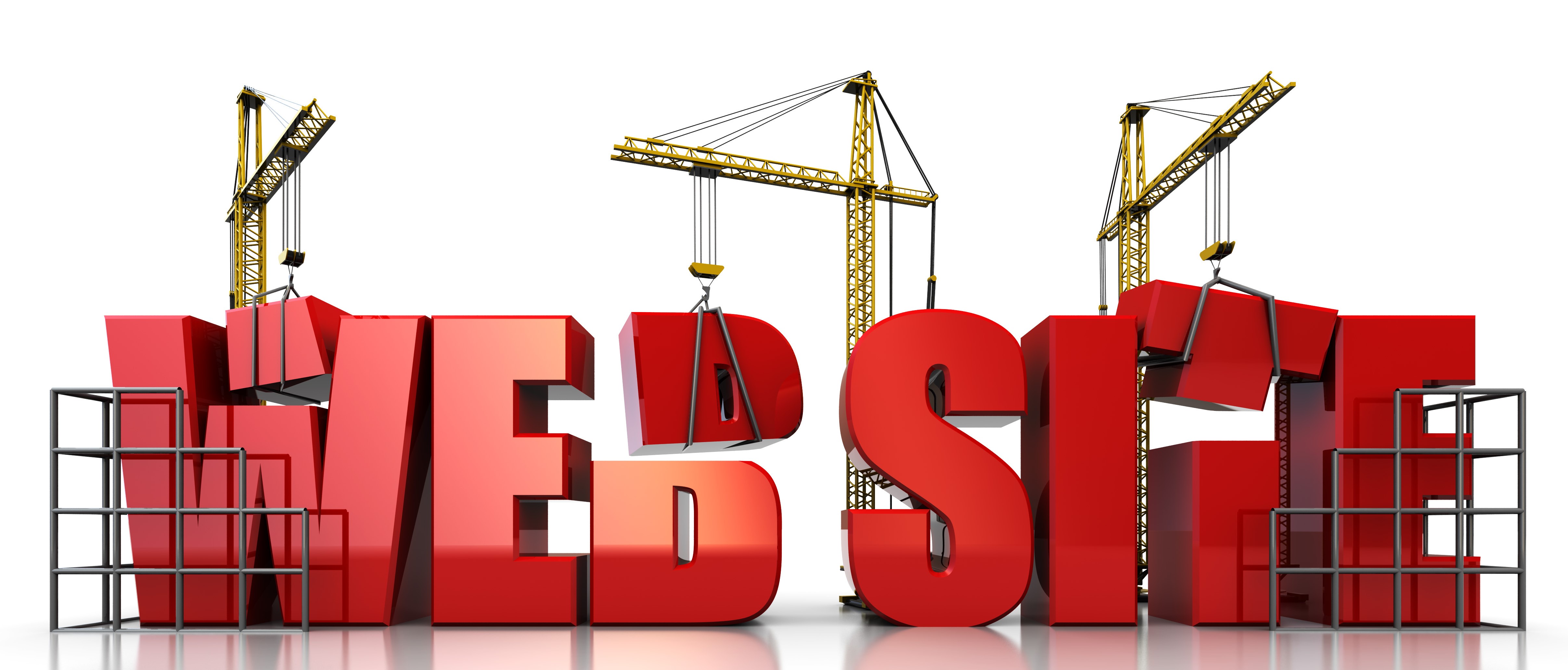 Here are the latest updates on the new Handiham.org website. Don't forget to monitor the site for updates throughout the week. When changes are made, I will post to the website. You can also find the latest updates any time by going to https://handiham.org/wordpress1/website-updates/. If you have any feedback about the website, I would love to hear from you. If you are a current member and your credentials are not allowing you to login to the site, please contact Pemdy for assistance at handiham@allina.com or 612-775-2291.
---
Equipment Connection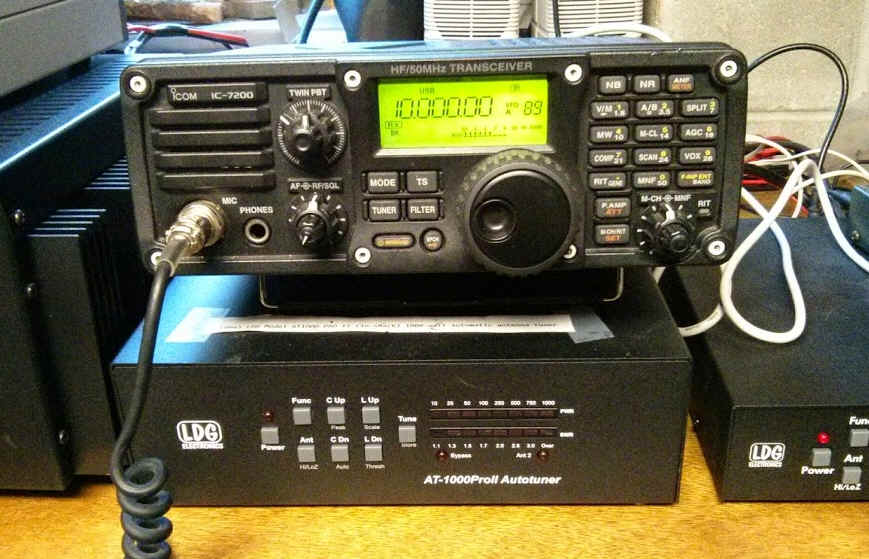 Equipment connections are happening, and the list is open! If you have a request for the Equipment Connection, contact me, leaving your name and phone number. I will call you to discuss your request. Please note that it may take several days for a return call due to all the other things going on in the Handiham Program. If you don't hear back from me after two weeks, you may contact me a second time. Additionally, if you have received any equipment from the Handiham Program during the last 12 months, you will automatically be placed at the bottom of the list so that others can also participate in the Equipment Connection.
Many thanks to the numerous people who have offered equipment for Handiham Members. If you have equipment that you would like to donate to a Handiham Program member, please email Lucinda at Lucinda.Moody@allina.com or call 1-612-775-2290.
---
Help Needed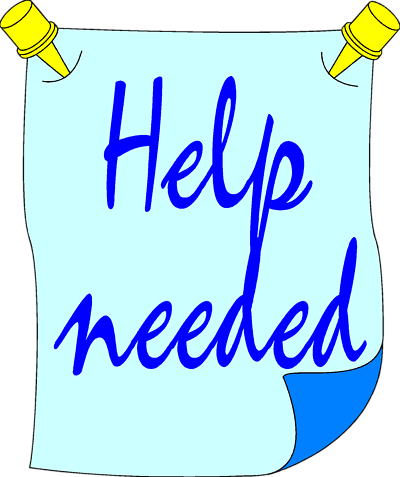 The Handiham Program needs contributors to Handiham World. Do you have a particular interest in amateur radio that you would like to share with others? Maybe you have a particular mode or band you like to operate and have learned a lot about. Or maybe you have some great stories to share from your experiences in the amateur radio hobby. Put your writing skills to work for Handiham World by sending your submissions to Lucinda.Moody@allina.com.
We are always looking for more readers, including some with a background in teaching in STEM related fields, especially if you have also worked with students requiring accommodations. We also need some readers with a background in teaching in STEM related fields, especially if you have also worked with students requiring accommodations. This volunteer position requires you to use your own equipment to record, however, we will provide the reading materials. If you or someone you know would like to try reading material for the members only section, please contact me for more information on how to submit a demo recording.
We need help updating our available resources for members. If you are blind and enjoy using your ham radio or assistive technology related devices, your assistance is especially needed. It would be a big help to your fellow Handiham Members if you would record a tutorial or product review. These need to be sent in Mp3 format, and the Handiham Program reserves the right to edit the recordings as needed before publishing in the Members Only section of the Handiham.org website. Please contact me at Lucinda.Moody@allina.com or 612-775-2290 if you have any questions.
I want to say a big thank you to those who have made or volunteered to make tutorials for the Members Only portion of the website. We have already had a number of members step up to offer their services, and their help is greatly appreciated! We also have some new readers who are working on some books, so keep watching for website updates as we add more content.
---
Check into our Handiham nets… Everyone is welcome!
How to find the Handiham Net:
The Handiham EchoLink conference is 494492. Connect via your iPhone, Android phone, PC, or on a connected simplex node or repeater system in your area.
The Handiham DMR Talkgroup on Brandmeister is 31990. On AllStar, it is available at node 47367.
The Handiham Net will be on the air daily. If there is no net control station on any scheduled net day, we will have a roundtable on the air get-together.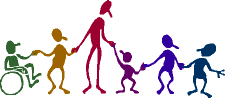 Our daily Echolink net continues to operate for anyone and everyone who wishes to participate at 11:00 hours CDT (Noon Eastern and 09:00 Pacific), as well as Wednesday evenings at 19:00 hours CDT (7 PM). If you calculate GMT, the time difference is that GMT is six hours ahead of Minnesota time during the winter.
Doug, N6NFF, poses a trivia question in the first half of the Wednesday evening session, so check in early if you want to take a guess. The answer to the trivia question is generally given shortly after the half-hour mark. A big THANK YOU to all of our net control stations.
---
Membership
You can pay your Handiham dues and certain other program fees on line. Simply follow the link to our secure payment site, then enter your information and submit the payment.

Handiham annual membership dues are $12.00 and increasing to $15 in January of 2020. The lifetime membership rate is $120.00 and increasing to $150 in January of 2020.
MEMBERSHIP DUES PAYMENT LINK
If you want to donate to the Handiham Program, please use our donation website. The instructions are at the following link:
DONATION LINK
As always, while our other services require that you have a current Handiham Program membership, you do not have to be a member to receive the Handiham World E-Letter.
How to contact us
There are several ways to contact us.
Postal Mail:
Courage Kenny Handiham Program
3915 Golden Valley Road MR 78446
Golden Valley, MN 55422
E-Mail: handiham@allina.com
Preferred telephone: 1-612-775-2291
Toll-Free telephone: 1-866-HANDIHAM (1-866-426-3442)
Note: Tuesdays through Thursdays between 9:00 AM and 3:00 PM United States Central Time are the best times to contact us.
You may also call Handiham Program Coordinator Lucinda Moody, AB8WF, at: 612-775-2290.
73, and I hope to hear you on the air soon!
For Handiham World, this is Lucinda Moody, AB8WF
The weekly e-letter is a compilation of assistive technology, operating information, and Handiham Program news. It is published on Mondays, and is available to everyone free of charge. Please email handiham@allina.com for changes of address, unsubscribes, etc. Include your old email address and your new address.
Podcast: Play in new window | Download