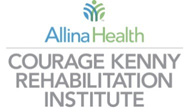 Courage Kenny Rehabilitation Institute Handiham World Weekly E-Letter for the week of Monday, December 9, 2019
This is a free weekly news & information update from the Courage Kenny Handiham Program, serving people with disabilities in Amateur Radio since 1967.
Our contact information is at the end.
Listen here:
https://handiham.org/audio/handiham09DEC2019.mp3

Get this podcast in iTunes:
RSS feed for the audio podcast if you use other podcasting software:
https://handiham.org/wordpress1/feed/podcast/
Subscribe or change your subscription to the E-mail version here.
---
Welcome to Handiham World.
In this edition:
A note from the coordinator
News in Assistive Technology
From the Mailbag
Interview of the Week
Ham Radio in the News
A Dip in the Pool
Website Update
Equipment Connection
Help Needed
Check into our nets!
…And more!
---
A note from the coordinator…
We had a fun gathering at the home of Diane, WD9DNQ, as we worked on getting her new outdoor antenna and radio set up just before the Thanksgiving holiday. While we have some final tweaking to do, we are looking forward to hearing her on the Handiham nets on a regular basis soon. Many thanks to Joe Uhrich, AI0Y, and Matt Arthur, KA0PQW, for their help with the project. Thanks also go out to Matt White from Courage Kenny Rehabilitation Institute's Assistive Technology department for helping to rig up a switch for Diane to be able to key her mic herself.
Finally, a big thanks to Matt Arthur for providing the entertainment for the evening.
If you haven't already signed up to receive an application for the 2020 Radio Camp, be sure to let Pemdy know that you want to be on the list. Applications will go out in mid-February. We are planning some great new curriculum for next year's camp that will help campers learn and grow in their amateur radio skills.
Camp will include license class instruction along lots of hands-on amateur radio and training in science, technology, math, and engineering. Instructors are experienced ham radio operators from many locations who come together each summer to make this great experience a reality for campers of all abilities. The week will also give campers the opportunity to learn from each other while enjoying traditional camp activities like swimming, meals in the great outdoors, and nightly campfires.
Did you order any Handiham merchandise this fall? If so, your order will be arriving very soon. Also, Pemdy asked me to let you know that there are a few extra items from the latest merchandise list.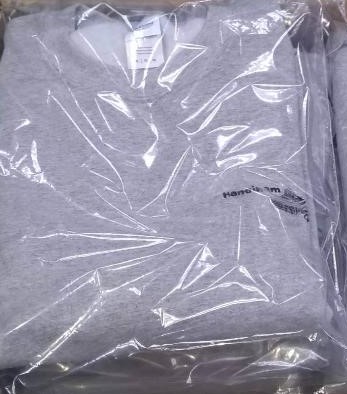 If you want to see if something is available for you to order, please contact her via email or phone.
Are you a newer ham? A great podcast to listen to is the ARRL's So Now What. The latest episode is all about navigating nets. With a new episode released every other week, I would encourage you to check it out at: http://www.arrl.org/so-now-what
If you are having trouble receiving your E-Letter, you can always go to https://handiham.org/wordpress1/weekly-e-letter/ to see the latest E-Letter. Additionally, you can go to https://handiham.org/audio/handiham.mp3 to listen to the current podcast. These links are updated each time a new E-Letter and podcast is released.
Pemdy and I will be in the office during our usual hours this week. If you call the Handiham Program office, and we do not answer, please leave a message. When you leave that message, don't forget to leave your name, phone number, call sign, if you have one, and the reason for your call. Also, if you send an email, please include your name along with your call sign, and the reason for your email to speed up the response time. As always, if you need to update anything like your contact information, call sign, license class, membership, or members only log-in information, you can email us at handiham@allina.com.
In the E-Letter, there is an article about the Be My Eyes partnership with Google and Microsoft, another article about a new 78-year-young ham in Iowa, and the last part of our interview with Handiham Program member and volunteer, Tom Behler, KB8TYJ. Of course, you can also find the regular articles you see here each week.
Do you have a story to share about assistive technology or ham radio related activities? Please send your articles and stories via email to Lucinda.Moody@allina.com or by calling me at 612-775-2290.
---
News in Assistive Technology
Be My Eyes Partners with Google and Microsoft
Pete is a blind photographer who uses the Be My Eyes app when he needs visual feedback. He believes that because of the increased opportunities assistive technology affords him, this is the best time to be alive as a blind person. Be My Eyes has partnered with Google and Microsoft to provide improved assistance to the blind and visually impaired, teaching customer service representatives how to assist without using visual cues. Google and Microsoft talk about their partnership with Be My Eyes and how the use of technology can help drive a more inclusive customer support experience in an audio described video at: https://youtu.be/zv2QRX5j_fE
---
From the Mailbag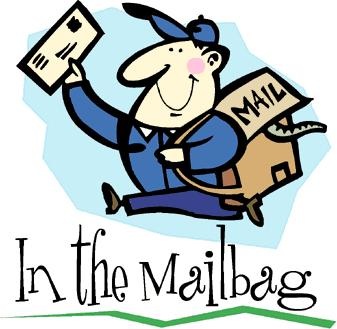 Hello,

Here's a story that I think fits really well with my situation. The problem was I had to program my Kenwood D-74 to potentially go out of town for a family emergency. Unfortunately, Freedom Scientific upgraded JAWS, and the 2020 version apparently is incompatible with the RT systems radio programming software. So, I called an Aira agent who spent an hour assisting me with programming my handheld.

Along the way, I ran into several computer glitches that were not expected. First, apparently repeater book was down that evening, So, this necessitated me having to subscribe to Rfinder in order to program the radio. And of course, each time we made a new file, I had her save it in between the last line so that we could put the frequencies in the correct places. The agent said she was learning a lot and was pleasantly shocked that an amateur radio could actually talk. I was just thankful for the help.

As I write this, my radio is virtually out of memories. While I had the help, I took the opportunity to prepare the radio for a potentially even more important trip next semester on the East Coast working on sign language in suburban New York City. So, I put the frequencies for that place into my handheld as well.

I should say that after each phase of this, I did actually test to make certain that the radio could be set up for speech at each turn. So, the story, which is quite true, should probably read, Aira to the rescue: How their service can help ham radio out when things don't work. PS: Along with JAWS not playing along, my Braille Display also decided that it wasn't going to work in Windows. And for the record, I'm a Mac person, but all of the amateur radio software that I have is in Windows.

73 and I hope this email finds you well,

Maurice Mines, KD0IKO
---
Recently, I was voted into the Potomac Valley contest club, and they recommend use of N1MM. This program works fine with the latest version of Window-Eyes, and you have the option of creating databases for each contest or using the generic version. You want to use the longer URL to get the latest updates, and this program is updated frequently.

73,

Pat KK3F
---
Interview of the Week
This week, we have the last part of our interview with Tom, KB8TYJ. Tom shares with us how he became interested in and developed the SKYWARN for the Blind and Visually Impaired class that he has held for the past three years in West Michigan.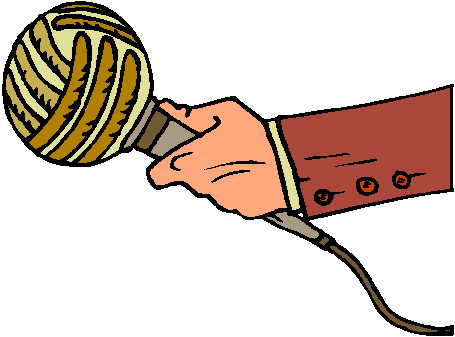 TB: And again, put yourself in the position of a visually impaired person. Obviously, they are not going to be driving a vehicle because we don't have Google cars yet, but imagine that, and imagine how powerful that knowledge could be. They can recognize if they are in a dangerous situation based on a lot of what's been covered in that class in ways that they can relate to.

LM: It was interesting because once I got into town, I could hear the tornado siren going off, and I knew why it was going off too! Less than a month after that class, I got this vivid reminder of why everyone, no matter what your abilities, needs to know weather just as a basic safety precaution. Then you can make good decisions that can eventually save both lives and property.

TB: I always tell people, because they will ask me what they can do in a weather situation since they can't see the clouds—well, what you can do is you can communicate information. And, as we know, information is power. And, if it was safe to do so, you could go out and assess the degree of damage to your home.

TB: Or, if you are a weather geek like I am and hail came through, and the storm is over, and the hail stones are still on the ground, you could assess hail stones and tell the Weather Service the cross streets where you are located and the size of the hail. That's valuable information to them, so you can do things. With your ham radio license, you can do SKYWARN nets and all that kind of stuff. There's all kinds of stuff you can do as a visually impaired person!

LM: And I tell people, it helps if you understand the structure of storms because if you're taking reports, if you are running net control on the SKYWARN net, when people get excited, they forget things. And you're going to know what to ask them about because you understand storms and how they work.

TB: That's right.

LM: And if you don't have that understanding, you're not going to know to go back to the person and ask for the additional information.

TB: Time, event, location, right? When is it, what am I seeing, where am I?

LM: And there's a reason you always report hail of any size.

TB: That's right, because if that storm has hail in it, it could become tornadic at any time, and it could happen very quickly.

LM: And when you are in that hail core—once I turned into the storm, I couldn't see the funnel cloud any more.

TB: Right.

LM: And I ended up on the side of the road because the rain was coming down basically sideways, and I couldn't see. And then I began to notice that the wind was no longer coming from one direction but was shifting directions rapidly. And then the hail core hit. And then I realized I had to get out of there because I was in the worst spot in the storm.

TB: That's right! You were there!

LM: But, because of what I learned in SKYWARN, I was able to figure out what was happening with the storm even though visually, I couldn't see where that tornado was. So, with everything we learned in that class, even as a sighted person, it helps with trying to figure out what's happening in a storm that you can't identify visually.

TB: It's the same kind of argument we always make that—you know, as visually impaired people, we have these voice chips in our radios. But I always make the argument that as a sighted person, this voice chip could help you too. When you are involved in a net and you want to see what frequency you're on or how much power you are using, if you know what button to hit, you can get that information and just keep going. You don't even have to look at it.

LM: Absolutely! The more we can mainstream assistive technology, the more demand we create. And that increases the supply and improves the prices and makes it better for everybody.

TB: That's right. And I guess in maybe an indirect way, that's behind the SKYWARN training for the visually impaired. Not only can we make it relevant to the visually impaired, but there are people who are sighted who can benefit too because they may not have access to all the visual aspects of a storm, and yet they kind of know where they are once they have had that specialized training.

LM: Thank you so much for sharing all this! I really appreciate you going back and telling the story about how this all happened. And by the way, you are going to go down in history as the guy who got visually impaired SKYWARN training going.

TB: You've got to be known for something! Hopefully, it's reasonably good! I've loved it, and we are just going to keep moving forward. I can't tell you what the future is going to bring, but I think it's positive. And I think the last three years are testimony to that fact.

LM: I've enjoyed seeing everyone who attended over the last two years that I have been there. People come back again because there is always something new for them to learn at the next class.

TB: There's always something new to learn!

LM: And a shout out to Ernie from the National Weather Service in Grand Rapids, Michigan who worked with you to get this class put together along with the people from Grand Valley State University as well. I think it's great that they didn't just write off this population as not needing to understand weather but set about developing a way to facilitate learning for everyone, no matter their abilities.
Stay tuned for a new interview airing next week.
---
Ham Radio in the News
78-Year-Old Ham Passes FCC Exams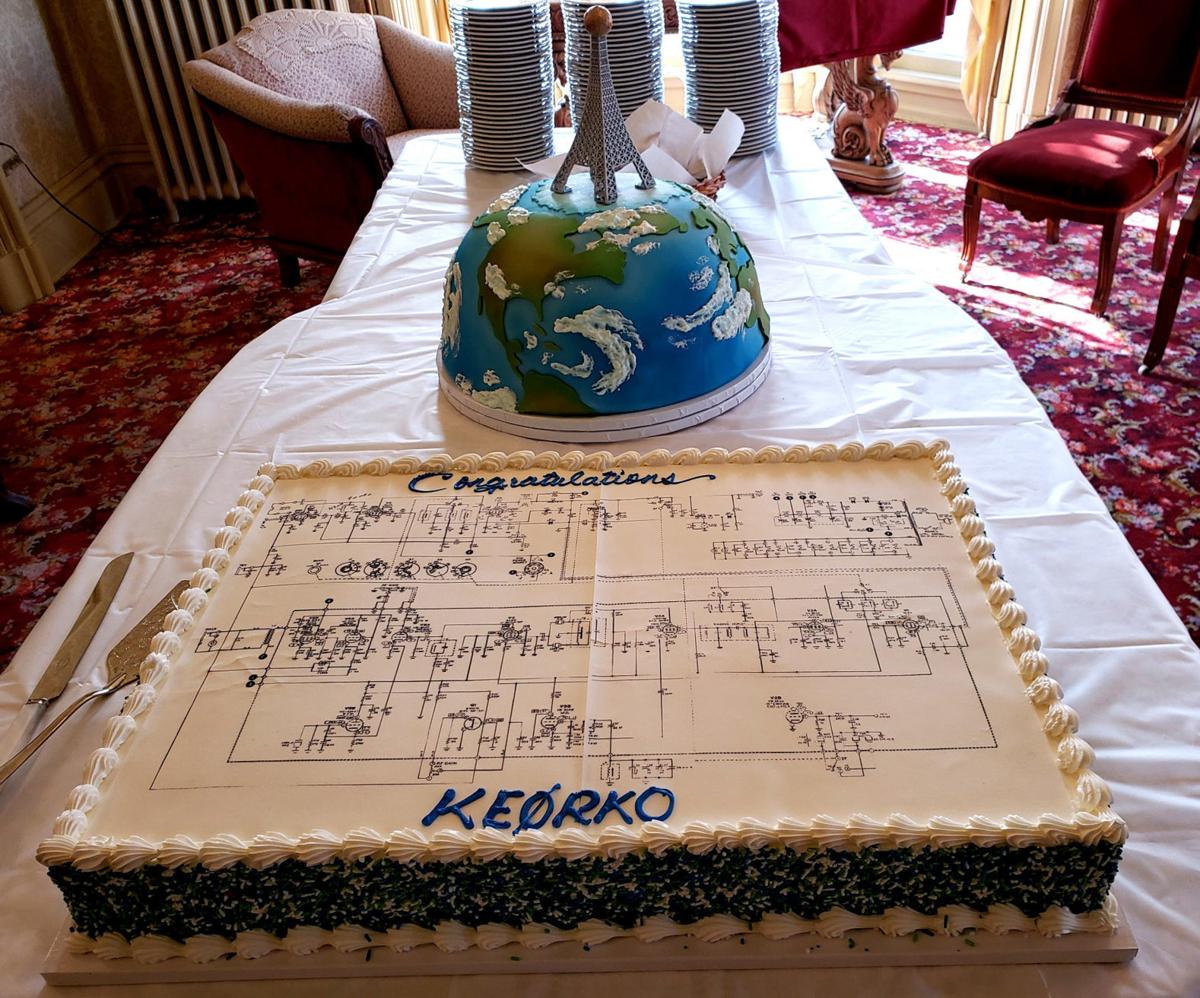 Cedar Falls has a new ham. At 78 years, Jane has a new license plate, KE0RKO. Jane feels it has opened a new world for her, and she has made lots of new friends in the hobby. It took her three tries to pass the General class exam. While the Technician class had proved to be easy, she realized she had to really study to pass the General, spending two to three hours every night until she passed the exam. Her son helped her set up her shack with radios and antennas, and she enjoys talking on the radio while her dog lounges in her lap. You can learn more at: https://wcfcourier.com/news/local/ham-radio-operator–year-old-passes-fcc-exams-on/article_a8f0ecd6-11cb-5318-8729-98695216fa6d.html
---
A Dip in the Pool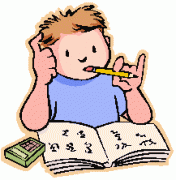 It's time to test our knowledge by taking a dip in the question pool…
Let's go to the Technician Class pool this week to a question about long distance propagation:
T3C04 asks: Which of the following propagation types is most commonly associated with occasional strong over-the-horizon signals on the 10, 6, and 2-meter bands?
Possible answers are:
A. Backscatter.
B. Sporadic E.
C. D layer absorption.
D. Gray-line propagation.
On the 10-meter band, we can communicate regularly using skywaves with stations that are nearly 1,000 miles away because of sporadic E skip, making answer B the correct choice. On 6-meters, sporadic E usually happens several times a week during the summer and in December, so now is the time to be checking 6-meter band propagation. On 2-meters, sporadic E may happen just one or two times in a year and sometimes only just for a few minutes.
---
Website Update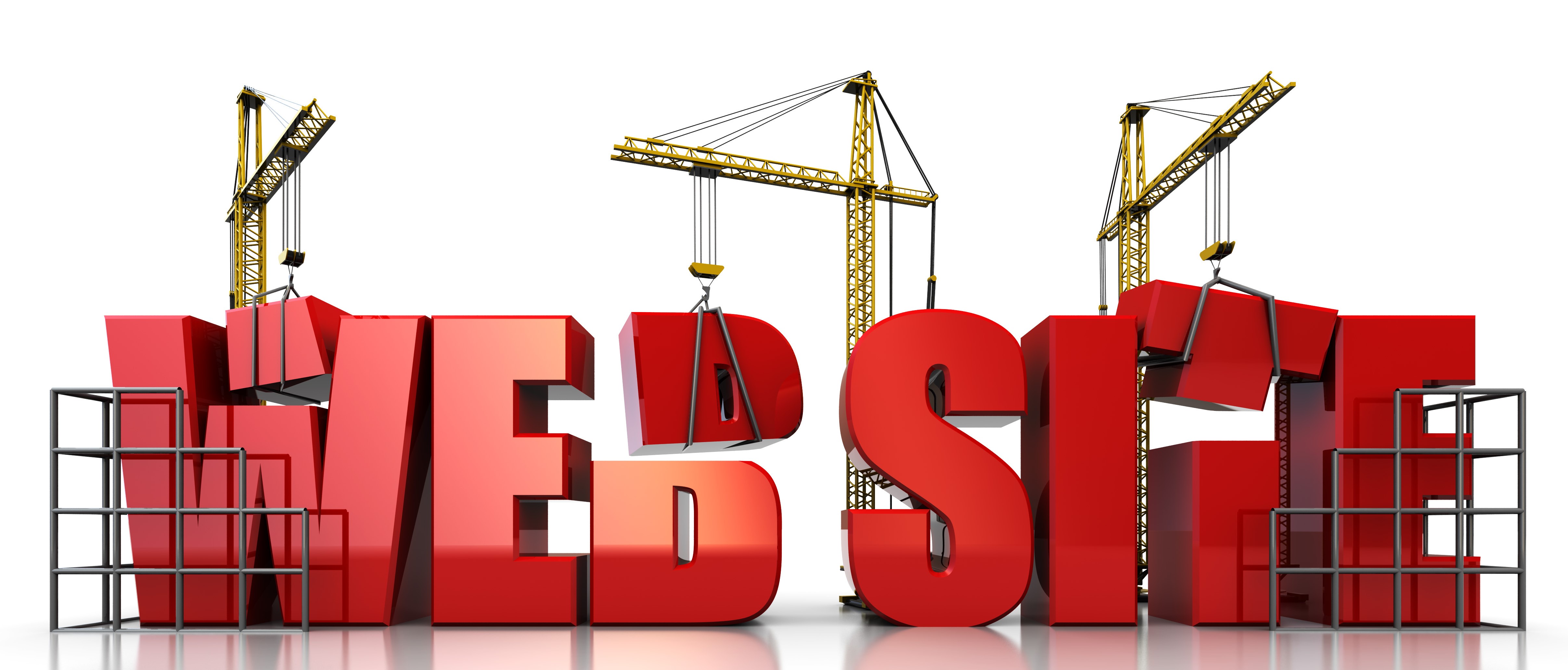 Here are the latest updates on the new Handiham.org website. Don't forget to monitor the site for updates throughout the week. When changes are made, I will post to the website. You can also find the latest updates any time by going to https://handiham.org/wordpress1/website-updates/. If you have any feedback about the website, I would love to hear from you. If you are a current member and your credentials are not allowing you to login to the site, please contact Pemdy for assistance at handiham@allina.com or 612-775-2291.
The website issues that prevented us from releasing Handiham World last week have been corrected, and everything is functioning again. Also, the December issue of the QCWA Journal is now available in Mp3 audio in the magazines and newsletters section of the members only website.
---
Equipment Connection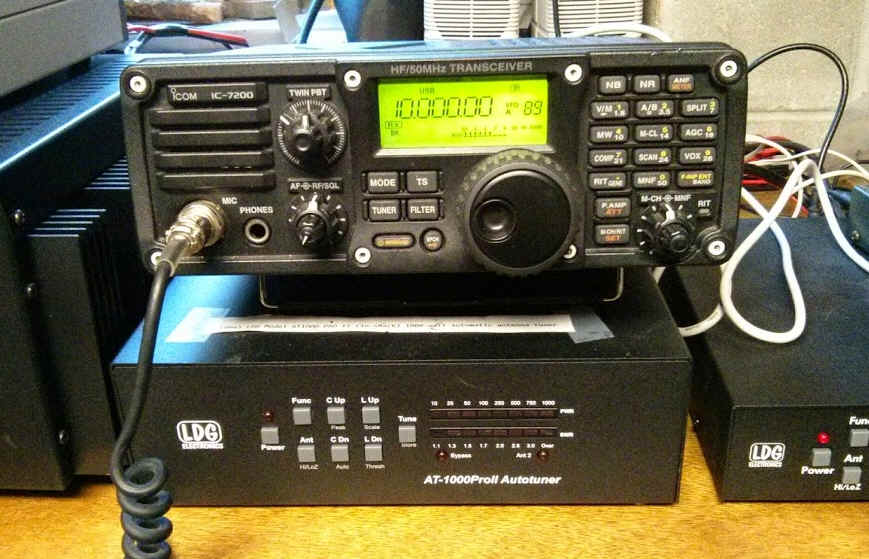 Equipment connections are happening, and the list is open! If you have a request for the Equipment Connection, contact me, leaving your name and phone number. I will call you to discuss your request. Please note that it may take several days for a return call due to all the other things going on in the Handiham Program. If you don't hear back from me after two weeks, you may contact me a second time. Additionally, if you have received any equipment from the Handiham Program during the last 12 months, you will automatically be placed at the bottom of the list so that others can also participate in the Equipment Connection.
Many thanks to the numerous people who have offered equipment for Handiham Members. If you have equipment that you would like to donate to a Handiham Program member, please email Lucinda at Lucinda.Moody@allina.com or call 1-612-775-2290.
---
Help Needed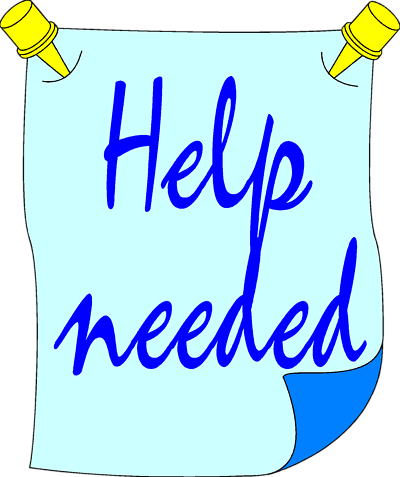 The Handiham Program needs contributors to Handiham World. Do you have a particular interest in amateur radio that you would like to share with others? Maybe you have a particular mode or band you like to operate and have learned a lot about. Or maybe you have some great stories to share from your experiences in the amateur radio hobby. Put your writing skills to work for Handiham World by sending your submissions to Lucinda.Moody@allina.com.
We are always looking for more readers, including some with a background in teaching in STEM related fields, especially if you have also worked with students requiring accommodations. We also need some readers with a background in teaching in STEM related fields, especially if you have also worked with students requiring accommodations. This volunteer position requires you to use your own equipment to record, however, we will provide the reading materials. If you or someone you know would like to try reading material for the members only section, please contact me for more information on how to submit a demo recording.
We need help updating our available resources for members. If you are blind and enjoy using your ham radio or assistive technology related devices, your assistance is especially needed. It would be a big help to your fellow Handiham Members if you would record a tutorial or product review. These need to be sent in Mp3 format, and the Handiham Program reserves the right to edit the recordings as needed before publishing in the Members Only section of the Handiham.org website. Please contact me at Lucinda.Moody@allina.com or 612-775-2290 if you have any questions.
I want to say a big thank you to those who have made or volunteered to make tutorials for the Members Only portion of the website. We have already had a number of members step up to offer their services, and their help is greatly appreciated! We also have some new readers who are working on some books, so keep watching for website updates as we add more content.
---
Check into our Handiham nets… Everyone is welcome!
How to find the Handiham Net:
The Handiham EchoLink conference is 494492. Connect via your iPhone, Android phone, PC, or on a connected simplex node or repeater system in your area.
The Handiham DMR Talkgroup on Brandmeister is 31990. On AllStar, it is available at node 47367.
The Handiham Net will be on the air daily. If there is no net control station on any scheduled net day, we will have a roundtable on the air get-together.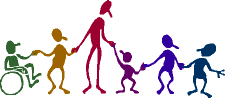 Our daily Echolink net continues to operate for anyone and everyone who wishes to participate at 11:00 hours CDT (Noon Eastern and 09:00 Pacific), as well as Wednesday evenings at 19:00 hours CDT (7 PM). If you calculate GMT, the time difference is that GMT is six hours ahead of Minnesota time during the winter.
Doug, N6NFF, poses a trivia question in the first half of the Wednesday evening session, so check in early if you want to take a guess. The answer to the trivia question is generally given shortly after the half-hour mark. A big THANK YOU to all of our net control stations.
---
Membership
You can pay your Handiham dues and certain other program fees on line. Simply follow the link to our secure payment site, then enter your information and submit the payment.

Handiham annual membership dues are $12.00 and increasing to $15 in January of 2020. The lifetime membership rate is $120.00 and increasing to $150 in January of 2020.
MEMBERSHIP DUES PAYMENT LINK
If you want to donate to the Handiham Program, please use our donation website. The instructions are at the following link:
DONATION LINK
As always, while our other services require that you have a current Handiham Program membership, you do not have to be a member to receive the Handiham World E-Letter.
How to contact us
There are several ways to contact us.
Postal Mail:
Courage Kenny Handiham Program
3915 Golden Valley Road MR 78446
Golden Valley, MN 55422
E-Mail: handiham@allina.com
Preferred telephone: 1-612-775-2291
Toll-Free telephone: 1-866-HANDIHAM (1-866-426-3442)
Note: Tuesdays through Thursdays between 9:00 AM and 3:00 PM United States Central Time are the best times to contact us.
You may also call Handiham Program Coordinator Lucinda Moody, AB8WF, at: 612-775-2290.
73, and I hope to hear you on the air soon!
For Handiham World, this is Lucinda Moody, AB8WF
The weekly e-letter is a compilation of assistive technology, operating information, and Handiham Program news. It is published on Mondays, and is available to everyone free of charge. Please email handiham@allina.com for changes of address, unsubscribes, etc. Include your old email address and your new address.
Podcast: Play in new window | Download