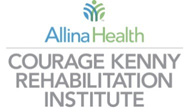 Courage Kenny Rehabilitation Institute Handiham World Weekly E-Letter for the week of Monday, December 23, 2019
This is a free weekly news & information update from the Courage Kenny Handiham Program, serving people with disabilities in Amateur Radio since 1967.
Our contact information is at the end.
Listen here:
https://handiham.org/audio/handiham23DEC2019.mp3

Get this podcast in iTunes:
RSS feed for the audio podcast if you use other podcasting software:
https://handiham.org/wordpress1/feed/podcast/
Subscribe or change your subscription to the E-mail version here.
---
Welcome to Handiham World.
In this edition:
A note from the coordinator
News in Assistive Technology
From the Mailbag
Interview of the Week
Ham Radio in the News
A Dip in the Pool
Website Update
Equipment Connection
Help Needed
Check into our nets!
…And more!
---
A note from the coordinator…
The Handiham Program office is closed for the annual holiday break. We will reopen on Tuesday, January 7th. Pemdy and I wish you a wonderful holiday season!
There are still a few extra items from the latest merchandise list. If you want to see if something is available for you to order, please contact Pemdy after the holiday break.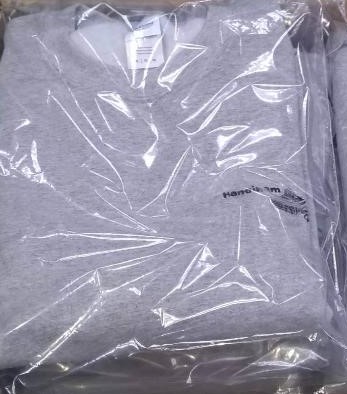 If you haven't already signed up to receive an application for the 2020 Radio Camp, be sure to let Pemdy know that you want to be on the list. Applications will go out in mid-February. We are planning some great new curriculum for next year's camp that will help campers continue to expand their knowledge of amateur radio.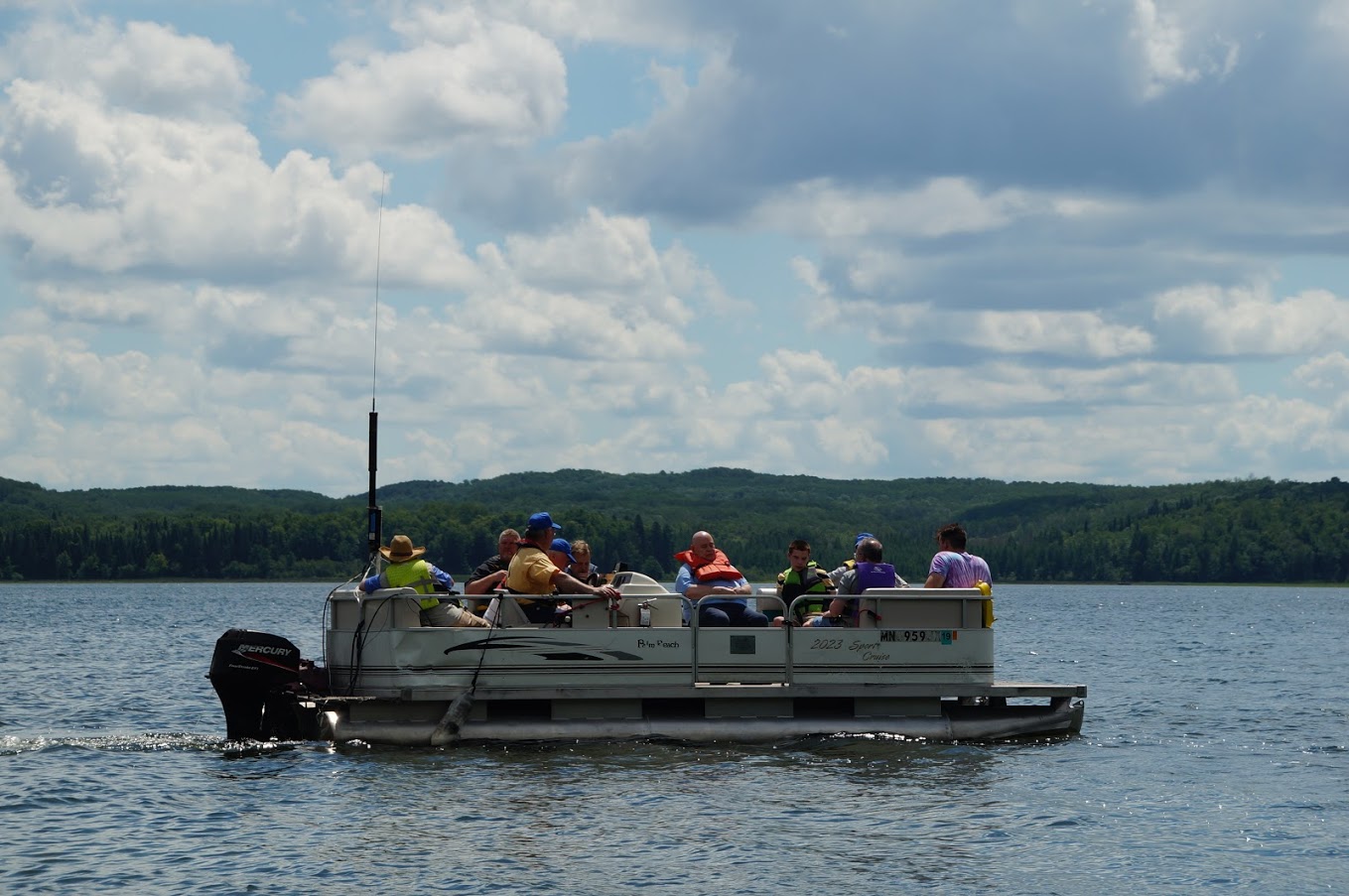 Camp will include license class instruction along lots of hands-on amateur radio and training in science, technology, math, and engineering. Instructors are experienced ham radio operators from many locations who come together each summer to make this great experience a reality for campers of all abilities. The week will also give campers the opportunity to learn from each other while enjoying traditional camp activities like swimming, meals in the great outdoors, and nightly campfires.
If you are having trouble receiving your E-Letter, you can always go to https://handiham.org/wordpress1/weekly-e-letter/ to see the latest E-Letter. Additionally, you can go to https://handiham.org/audio/handiham.mp3 to listen to the current podcast. These links are updated each time a new E-Letter and podcast is released.
Pemdy and I will be out of the office for the next two weeks. The e-letters will go out per their usual schedule during this time. If you call the Handiham Program office, and we do not answer, please leave a message. When you leave that message, don't forget to leave your name, phone number, call sign, if you have one, and the reason for your call. Also, if you send an email, please include your name along with your call sign, and the reason for your email to speed up the response time. As always, if you need to update anything like your contact information, call sign, license class, membership, or members only log-in information, you can email us at handiham@allina.com.
In the E-Letter, there is an article about the Comcast partnership with NuEyes, another article about a special interview with the oldest known ham in the United States, and a new interview with long-time member Johnny Ott, WA8WFH. Of course, you can also find the regular articles you see here each week.
Do you have a story to share about assistive technology or ham radio related activities? Please send your articles and stories via email to Lucinda.Moody@allina.com or by calling me at 612-775-2290.
---
News in Assistive Technology
Comcast Partners with NuEyes to Enable Customers with Visual Disabilities to See TV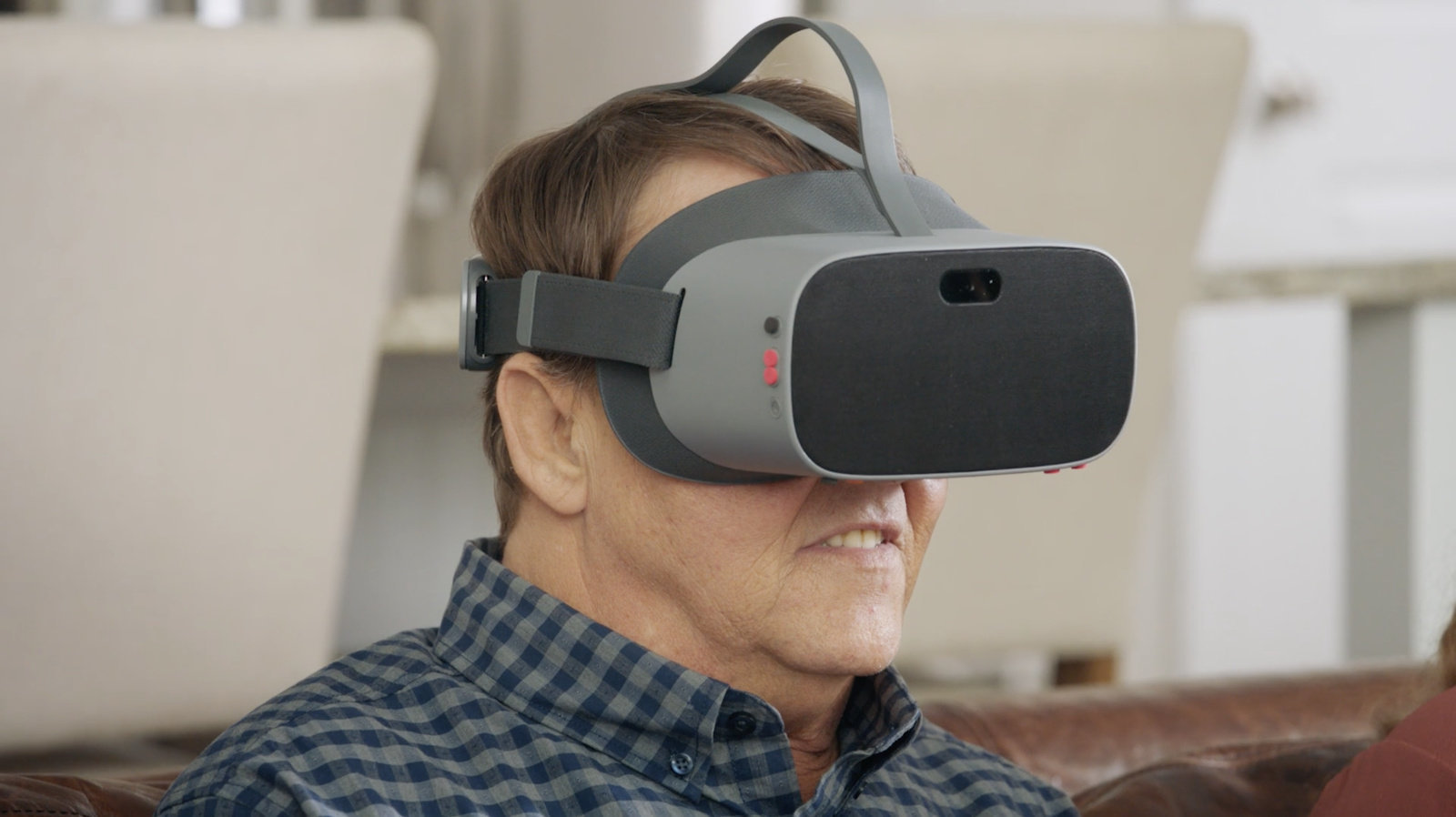 Comcast is partnering with the wearable technology company, NuEyes, to provide entertainment through the NuEyes virtual reality device. NuEyes is marketed to people who are visually impaired, allowing them to see through a specially designed headset. This partnership is part of Comcast's vision of making entertainment accessible for people of all abilities. You can learn more at: https://corporate.comcast.com/press/releases/comcast-xfinity-stream-nueyes-visual-disabilities
You can also watch an audio described video at: https://corporate.comcast.com/stories/xfinity-stream-on-nueyes-visual-disabilities-video-description-included
---
From the Mailbag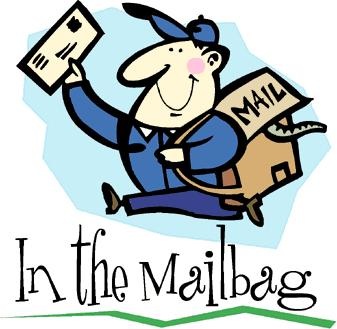 Hi Lucinda,

This past weekend, December 14th and 15th, I operated the ARRL 10-meter contest. It was a fun contest but kind of slow on Sunday. Running 100 watts to an 80-meter dipole, I ended up with 56 QSOs with 21 multipliers. My score was 4,536.

I had some good meteor enhanced E skip on Friday night and meteor enhanced E skip coupling into trans-equatorial propagation on Saturday. I worked Argentina, but his signal was all over the place, not normal trans-equatorial propagation.

Once again the N3FJP software worked great! I think it's well worth the $50 I spent for it. Sure, there are free ones, but it seems that Scott really cares. And, he has spent a lot of time developing this software package. I don't mind paying for something like this when it works well.

Thanks and 73,

Matt, KA0PQW
---
Interview of the Week
This week, we have the first part of a new interview with Johnny Ott, WA8WFH, recorded at his home here in the Twin Cities. Johnny is a longtime Handiham Program member and was one of the campers at Radio Camp this past summer.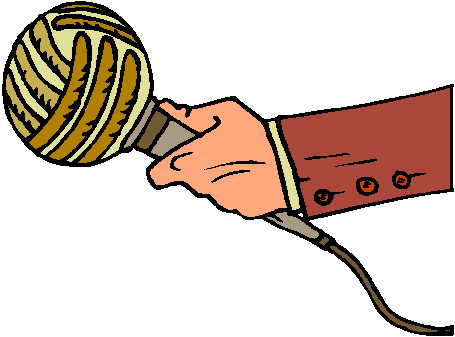 LM: We've got Johnny here. We are actually in Saint Louis Park at the home of Johnny. We're in his famous shack. And, yes, Johnny is famous—he got a certificate! Tell us about that.

JO: Well, it was two years in the waiting for, but I got my golden anniversary certificate from QCWA. According to the certificate, I've been licensed for 50 years. Actually, I've been licensed for 52. May 5th, 1967, and it was a different world back then, and things have really changed since then. But, I was very excited to get it and very pleased to get awarded with it.

JO: And, being a Handiham Life Member, that's meant more to me than anything else. All the camps I've been able to go to. And, during the 40th Anniversary, we got to look at and play with, under close supervision, one of the Barry Goldwater radios from his collection. And that will always stand out in my mind.

JO: But it's been a great ride. I've thoroughly enjoyed it, and I've got a lot of people to thank. Maureen Pranghofer for one. And Lucinda's been doing an absolutely marvelous job. But anyway, that is my certificate, and I got it last month.

LM: Well, congratulations. Now, fifty-two years, that means you're as old as the Handiham Program!

JO: That's true. If I remember correctly, I think the Handiham Program started in April of '67. I took my test in, I think it was February of '67. Y'all started in April. And then I got my two licenses the following month, in May of '67. May 5th. And it had absolutely nothing to do with Cinco de Mayo. That just happened to be the date that everything falls on.

JO: And back in those days, you could get two licenses all at once, your Novice, when such a thing existed, and I got my Technician ticket too. Now, of course, my Novice call was WN8WFH, and I don't even know if those Novice calls were ever reassigned, or if they just faded away. But, at the same time, WA8WFH came into being, and I've had that ever since. And I have no intention of giving it up.

JO: Now, in the olden days, any time you moved out of your area or region or whatever, you had to, whether you liked to or not. But as people would become, as they say in the industry, upwardly mobile, it got to where everybody was having their various moving experiences, and it got to where, especially if you went out of one area and into another, or call sign district or whatever they call it, it got to where the paperwork would be too much.

JO: And so when it was finally decided that you could keep your own call if you wanted to, and I figured, within that twenty-year window between my birth and when I got licensed, I figured I could virtually say I was born and raised with that call, and that's how people know me.

JO: Now, I've had a few people around here in Minnesota saying that I should get a regular call sign. And I respond to them asking what they think I've had all these years. And it's really true.

JO: So, actually, if you stop and think about it, I've had five different call sign variations. I've had WN8, WA8WHF, that's two. And I had my Air Force MARS call for ten years, and that was three. And, yes, back in 1976, to celebrate getting my General and Advanced, I decided to put in, never used it, but I applied for a CB call.

JO: So, I've had one, two, three, four…I've had, I guess it's four call signs. I've never used the CB call, but I'm told that if you wanted to and could remember what it was, you could resurrect your old CB call and use it. I take it they've never been assigned. So, that call, I never used.

JO: I never really used WN8WFH either because I wasn't really set up to do anything until 1968 or '69. And by that time, the Novice call had expired. It was only a one-year deal. And it took a while before I got into using what was then the Technician call. And then in '69, I joined Air Force MARS and was in it for ten years.

JO: So, the Novice and the CB call, I never used. WA8 and the MARS call were used, so I guess I split the difference. By the way, when my Novice call ran out, there was a rumor floating around that if you wanted it, you could see if you could get another year tacked on to your Novice call. Well, I did research that, and the answer was no.

JO: Anyway, as I have said before, I have enjoyed it very much. My Extra Class ticket, I was able to, though I did not know it at the time, I was able to take that Extra Class ticket and claim Commercial code credit, which I did. So, all I had to do was take some theory tests.

JO: Let's see, I think the last test of any kind that I took, if I remember this right, was December 11th of 1995. That was the last FCC test that I took. Of course, I did that at one of the testing sites. I even got the radar endorsement for my Commercial ticket—which I will probably never use, but that's alright. It was offered to me.

JO: In fact, they even brought that particular test to my humble abode. I didn't have to go to it, it came unto me. Fifty-five questions. I can't remember how much it cost. It was nothing to get too worried about. And I aced it. And, as I say, I'll probably never use it. But then there's a lot of things I am licensed for even as a ham that I'll probably never use. But, I still enjoyed the ride, and it's been wonderful.

JO: And now, my only concern is being where I'm at in these cramped quarters where you cannot put outside antennas out. I still wish I could have my own place where I could set up shop with antennas and equipment and do it direct and not have to worry about remotes and Echolink. They are wonderful, like for iPhones and stuff like that, nothing wrong with them at all. But, they are not the same as doing them yourself. And that's really is a dream that may never be realized.

JO: But anyway, I've thoroughly enjoyed these 52 years and all the adventures that…and all that people that I've met. I have thoroughly enjoyed it. And I really do miss running nets. That's why when I go to camp every year, if I can swing it, and it's hard to do, and the weather permitting, of course, has something to do with it, I'm tempted to stay up all night on the air because I know I won't be able to do anything like that until the next year.

JO: But I wouldn't give it up, I really wouldn't. Even though I know now what I did not know back then, I'm still glad I did it. And, I think this is something that everybody should at least consider because there is always something there for everybody. And, with an outfit like the Handiham Program, disabilities shouldn't deter you from getting involved.

JO: Of course, you would want to make sure that you would be able to do it and take it as far as you can go, and once you get that, you take your first test at camp, and they give you something to take home with you. And I like that. Whoever came up with that, let's say the secret Santa, since you can say that this time of year, whoever came up with that idea really hit the jackpot. I think that is wonderful.

JO: The only problem is that when you take your radio home, depending on how long it takes for the first license to go through the system—upgrades and renewals are easy—but that first license, I don't know how long it takes to go through the system, but the only thing you can do for that period of time is listen. But you should listen as much as you can! So, by the time you do get your license, you'll have some idea of what you're about to get yourself into.

JO: And I can tell you, when that first license comes—people talk about driver's licenses and people talk about the right of passage—there is no thrill that I'm aware of like when you get your first ham ticket…or in my case, the first two tickets, whether I ever used them or not, the fact that I got them, that I took a couple of tests and passed them, and in those days, you needed the code. You don't, now. I would still recommend it. I really would. No, it's not required, but I would recommend it. It may come in handy sometime. But there's nothing like the thrill of getting your first license, and then 52 years later, you get the thrill of your golden certificate.
Stay tuned for the next part of our interview with Johnny airing next week.
---
Ham Radio in the News
Roanoke Division Director Interviews Oldest US Radio Amateur
The Roanoke Division Director, Bud, W2RU, interviewed Cliff, W4KKP, the oldest known amateur radio operator in the United States, about his World War II experience in the US Army Signal Corps. Cliff shared stories about his deployment to Iwo Jima in the Pacific Theater where he set up a radio station for those stationed there to keep them better informed about what was happening back in the US. You can learn more at: http://www.arrl.org/news/roanoke-division-director-interviews-oldest-us-radio-amateur
Editor's note: This interview is very interesting, and I strongly encourage you to take the time to listen to it in its entirety.
---
A Dip in the Pool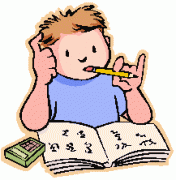 It's time to test our knowledge by taking a dip in the question pool…
Let's go to the Extra Class pool this week to a question about single-sideband phone signals.
E8A07 asks: What determines the PEP-to-average power ratio of a single-sideband phone signal?
Possible answers are:
A. The frequency of the modulating signal.
B. The characteristics of the modulating signal.
C. The degree of carrier suppression.
D. The amplifier gain.
It really isn't a simple process to determine the ratio of peak envelope power to average power in your SSB HF rig. That's because the characteristics of your speech can vary from other people who use the same equipment. It is the characteristics of the modulating signal that determine the ratio, making answer B the correct choice. Of course, speech compression is used to reduce the peak-to-average power of an SSB signal.
---
Website Update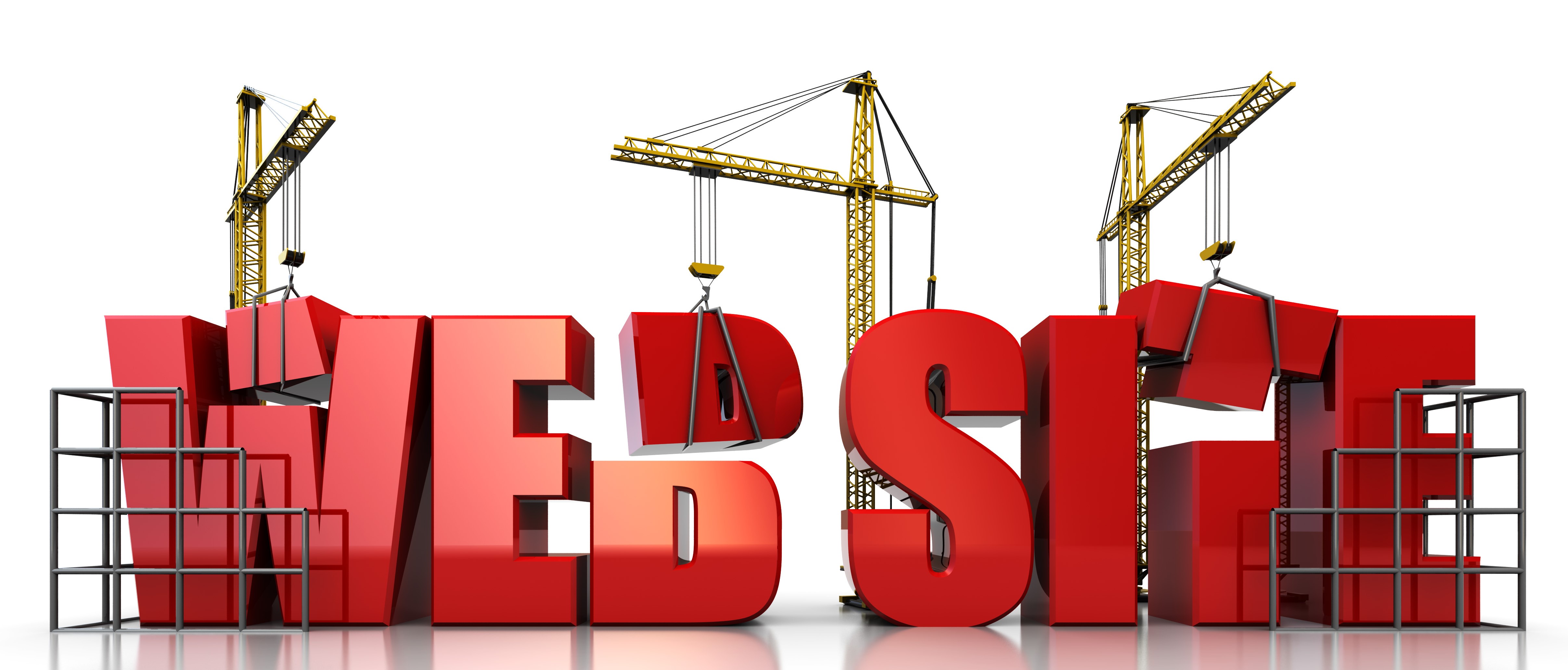 Here are the latest updates on the new Handiham.org website. Don't forget to monitor the site for updates throughout the week. When changes are made, I will post to the website. You can also find the latest updates any time by going to https://handiham.org/wordpress1/website-updates/. If you have any feedback about the website, I would love to hear from you. If you are a current member and your credentials are not allowing you to login to the site, please contact Pemdy for assistance at handiham@allina.com or 612-775-2291.
---
Equipment Connection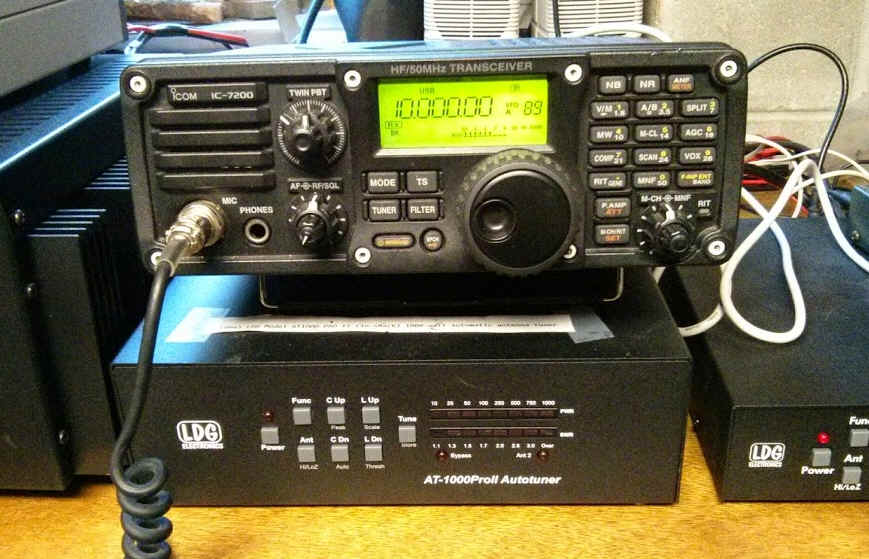 Equipment connections are happening, and the list is open! If you have a request for the Equipment Connection, contact me, leaving your name and phone number. I will call you to discuss your request. Please note that it may take several days for a return call due to all the other things going on in the Handiham Program. If you don't hear back from me after two weeks, you may contact me a second time. Additionally, if you have received any equipment from the Handiham Program during the last 12 months, you will automatically be placed at the bottom of the list so that others can also participate in the Equipment Connection.
Many thanks to the numerous people who have offered equipment for Handiham Members. If you have equipment that you would like to donate to a Handiham Program member, please email Lucinda at Lucinda.Moody@allina.com or call 1-612-775-2290.
---
Help Needed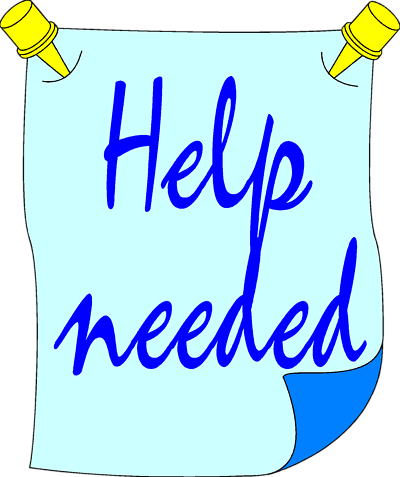 The Handiham Program needs contributors to Handiham World. Do you have a particular interest in amateur radio that you would like to share with others? Maybe you have a particular mode or band you like to operate and have learned a lot about. Or maybe you have some great stories to share from your experiences in the amateur radio hobby. Put your writing skills to work for Handiham World by sending your submissions to Lucinda.Moody@allina.com.
We are always looking for more readers, including some with a background in teaching in STEM related fields, especially if you have also worked with students requiring accommodations. We also need some readers with a background in teaching in STEM related fields, especially if you have also worked with students requiring accommodations. This volunteer position requires you to use your own equipment to record, however, we will provide the reading materials. If you or someone you know would like to try reading material for the members only section, please contact me for more information on how to submit a demo recording.
We need help updating our available resources for members. If you are blind and enjoy using your ham radio or assistive technology related devices, your assistance is especially needed. It would be a big help to your fellow Handiham Members if you would record a tutorial or product review. These need to be sent in Mp3 format, and the Handiham Program reserves the right to edit the recordings as needed before publishing in the Members Only section of the Handiham.org website. Please contact me at Lucinda.Moody@allina.com or 612-775-2290 if you have any questions.
I want to say a big thank you to those who have made or volunteered to make tutorials for the Members Only portion of the website. We have already had a number of members step up to offer their services, and their help is greatly appreciated! We also have some new readers who are working on some books, so keep watching for website updates as we add more content.
---
Check into our Handiham nets… Everyone is welcome!
How to find the Handiham Net:
The Handiham EchoLink conference is 494492. Connect via your iPhone, Android phone, PC, or on a connected simplex node or repeater system in your area.
The Handiham DMR Talkgroup on Brandmeister is 31990. On AllStar, it is available at node 47367.
The Handiham Net will be on the air daily. If there is no net control station on any scheduled net day, we will have a roundtable on the air get-together.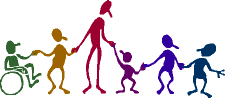 Our daily Echolink net continues to operate for anyone and everyone who wishes to participate at 11:00 hours CDT (Noon Eastern and 09:00 Pacific), as well as Wednesday evenings at 19:00 hours CDT (7 PM). If you calculate GMT, the time difference is that GMT is six hours ahead of Minnesota time during the winter.
Doug, N6NFF, poses a trivia question in the first half of the Wednesday evening session, so check in early if you want to take a guess. The answer to the trivia question is generally given shortly after the half-hour mark. A big THANK YOU to all of our net control stations.
---
Membership
You can pay your Handiham dues and certain other program fees on line. Simply follow the link to our secure payment site, then enter your information and submit the payment.

Handiham annual membership dues are $15.00. The lifetime membership rate is $150.00.
MEMBERSHIP DUES PAYMENT LINK
If you want to donate to the Handiham Program, please use our donation website. The instructions are at the following link:
DONATION LINK
As always, while our other services require that you have a current Handiham Program membership, you do not have to be a member to receive the Handiham World E-Letter.
How to contact us
There are several ways to contact us.
Postal Mail:
Courage Kenny Handiham Program
3915 Golden Valley Road MR 78446
Golden Valley, MN 55422
E-Mail: handiham@allina.com
Preferred telephone: 1-612-775-2291
Toll-Free telephone: 1-866-HANDIHAM (1-866-426-3442)
Note: Tuesdays through Thursdays between 9:00 AM and 3:00 PM United States Central Time are the best times to contact us.
You may also call Handiham Program Coordinator Lucinda Moody, AB8WF, at: 612-775-2290.
73, and I hope to hear you on the air soon!
For Handiham World, this is Lucinda Moody, AB8WF
The weekly e-letter is a compilation of assistive technology, operating information, and Handiham Program news. It is published on Mondays, and is available to everyone free of charge. Please email handiham@allina.com for changes of address, unsubscribes, etc. Include your old email address and your new address.
Podcast: Play in new window | Download