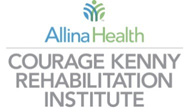 Courage Kenny Rehabilitation Institute Handiham World Weekly E-Letter for the week of Monday, January 6, 2020
This is a free weekly news & information update from the Courage Kenny Handiham Program, serving people with disabilities in Amateur Radio since 1967.
Our contact information is at the end.
Listen here:
https://handiham.org/audio/handiham06JAN2020.mp3

Get this podcast in iTunes:
RSS feed for the audio podcast if you use other podcasting software:
https://handiham.org/wordpress1/feed/podcast/
Subscribe or change your subscription to the E-mail version here.
---
Welcome to Handiham World.
In this edition:
A note from the coordinator
News in Assistive Technology
From the Mailbag
Interview of the Week
Ham Radio in the News
A Dip in the Pool
Website Update
Equipment Connection
Help Needed
Check into our nets!
…And more!
---
A note from the coordinator…
Here we are in 2020! The Handiham Program will turn 53 years old later this year, and it is continuing to grow and change. Let's take a look back this week at 2019. I think the biggest thing that happened was the return of Radio Camp. Not only did camp come back after a 4-year hiatus, but we also returned to Camp Courage North, a location that is especially well suited to the needs of our program members.
Radio Camp was a huge success with everyone passing their exams at the VE testing session and one person even passing a second exam! Each of the new Technician Class licensees got to take home a dual band radio to help them get on the air as soon as their call signs were issued. Additionally, three new annual awards were instituted, the Gordon West Elmer award, the Jerry Kloss Volunteer of the Year award, and the Melvin Amundson Power of Positivity award.
Radio Camp also brought some new things to the Handiham Program, including several new volunteers, talented and dedicated people who made it possible for campers to learn lots and have loads of fun throughout the week. We also got a great new fox for Radio Camp, and campers enjoyed multiple fox hunts, giving them the opportunity to improve their skills.
In 2019, we started getting more letters from members, enabling us to carry a weekly From the Mailbag segment in Handiham World. We also resurrected the old Dip in the Pool column, responding to popular demand from members.
2019 saw some great advances in assistive technology as well. One thing that our members really appreciated was that LDG did another run of the TW-1 Talking Watt Meter, a popular product that is often requested. Apple, Google, and Microsoft added even more built-in accessibility to their products, and companies like Target and Comcast expanded their efforts to ensure universal accessibility.
What's coming here at the Handiham Program in 2020? Stay tuned for a look forward in the E-Letter next week.
There are still a few extra items from the latest merchandise list. If you want to see if something is available for you to order, please contact Pemdy.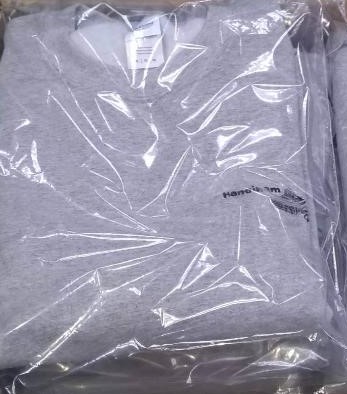 If you haven't already signed up to receive an application for the 2020 Radio Camp, don't forget to let Pemdy know that you want to be on the list. The applications will go out in mid-February. We are planning some great new classes for next year's camp that will help campers continue to expand their knowledge of amateur radio.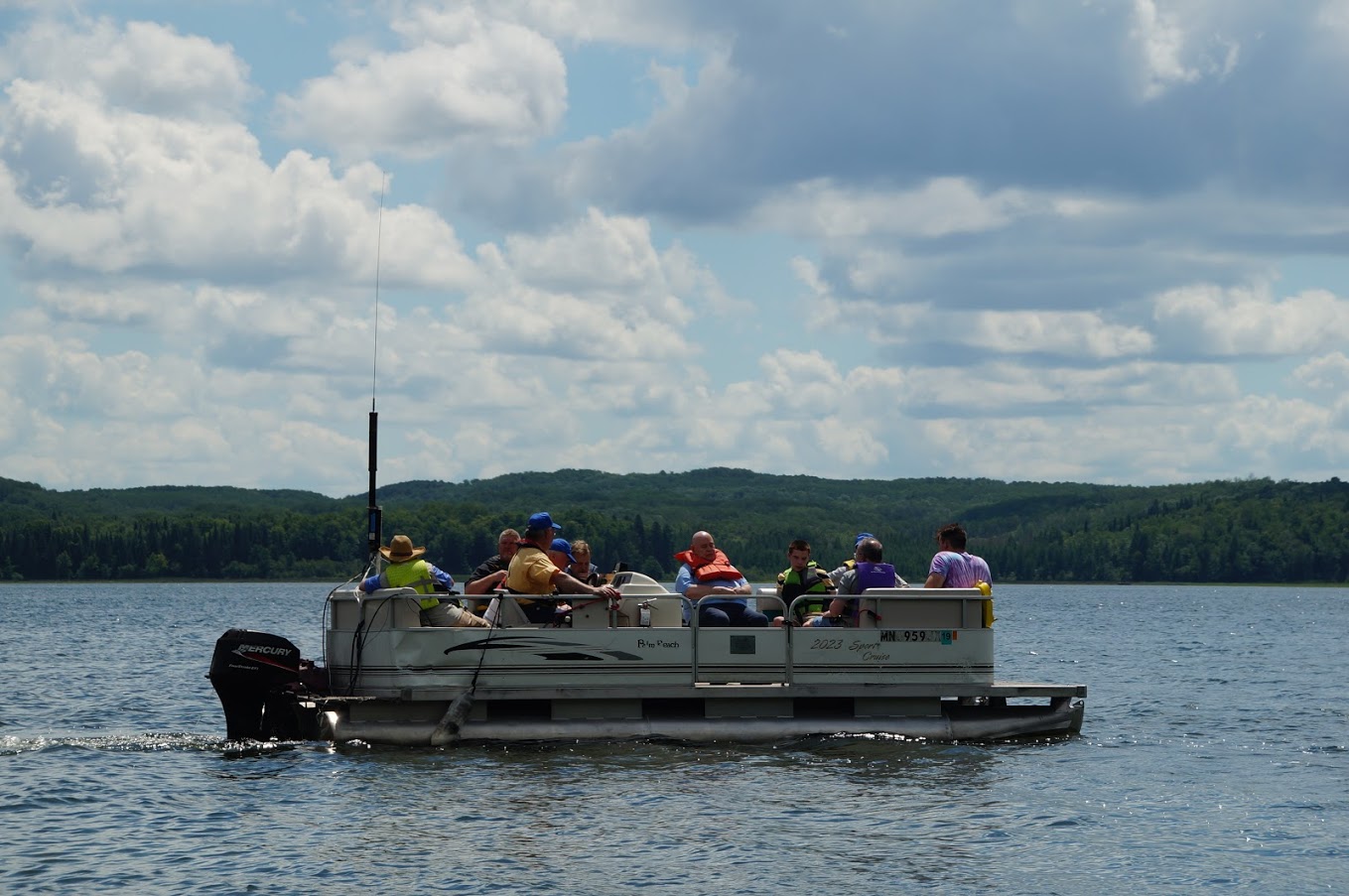 Camp will include license class instruction along lots of hands-on amateur radio and training in science, technology, math, and engineering. Instructors are experienced ham radio operators from many locations who come together each summer to make this great experience a reality for campers of all abilities. The week will also give campers the opportunity to learn from each other while enjoying traditional camp activities like swimming, meals in the great outdoors, and nightly campfires.
If you are having trouble receiving your E-Letter, you can always go to https://handiham.org/wordpress1/weekly-e-letter/ to see the latest E-Letter. Additionally, you can go to https://handiham.org/audio/handiham.mp3 to listen to the current podcast. These links are updated each time a new E-Letter and podcast is released.
Pemdy and I will be in the office during our usual hours this week. If you call the Handiham Program office, and we do not answer, please leave a message. When you leave that message, don't forget to leave your name, phone number, call sign, if you have one, and the reason for your call. Also, if you send an email, please include your name along with your call sign, and the reason for your email to speed up the response time. As always, if you need to update anything like your contact information, call sign, license class, membership, or members only log-in information, you can email us at handiham@allina.com.
In the E-Letter, there is an article about the Chord Assist guitar, another article about the ham radio response to the bushfires in Australia, and the 2018 interview with Jerry Kloss, N0VOE. Of course, you can also find the regular articles you see here each week.
Do you have a story to share about assistive technology or ham radio related activities? Please send your articles and stories via email to Lucinda.Moody@allina.com or by calling me at 612-775-2290.
---
News in Assistive Technology
Chord Assist Makes Learning Guitar Accessible
With the advances in technology, many things that were never considered possible in the past are becoming a reality. Joe, a person whose family has multiple members with retinitis pigmentosa, found that being involved in music helped him to become a more confident person. Using his technology skills, he build a new guitar called Chord Assist, designed to teach guitar to people with disabilities, especially those who are blind or deaf. The instrument has a built-in Raspberry Pi computer that allows the user to request information about a chord and get feedback in visual, audio, and Braille formats, making the instrument useful for people with a wide variety of abilities. You can learn more at: https://assistivetechnologyblog.com/2020/01/chord-assist-makes-learning-guitar-accessible.html
You can also watch a video about the Chord Assist guitar at:

---
From the Mailbag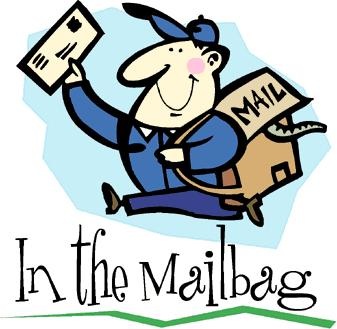 Hi Matt,

I just wanted to share a couple of thoughts, to let you know how much I enjoy your articles in Handiham World. I use them as teaching moments for myself. I have admired your knowledge and skills you bring to ham radio. One other item of note, over the years you have always brought so much enjoyment to the program with your musical talents. Is there anything more pleasant than your guitar skills around a campfire? I think not! The Handiham Program is fortunate to have you on board.

Happy New Year,

Jerry, N0VOE
---
Merry Christmas!

A few days ago, I got the Kenwood TM-V71, but when I powered it up with help from my friend, Meg, I noticed that the menu skipped over the options for voice guidance. I suspected that they had not installed the voice synthesizer unit, and two days later it arrived in the mail, confirming my suspicion. I didn't know what to do and figured I would need to get someone to help, maybe Meg or someone from the radio club. I already knew I'd love this radio because I already owned the TH-D74. It felt so frustrating to have it sitting here and not talking.

Today, I decided to give it a try. I reviewed the procedure in the manual and opened the radio. I carefully felt around and found the socket. I put the pads onto the unit as instructed and inserted it. For reference, the pads should cover everything except for the pins. I closed up the radio and nervously turned it on. I figured it would either blow up or start working. Not only did it not blow up, it came on talking! It worked! I installed the unit myself—a Christmas miracle! I checked into the net for the first time, and they said I sounded loud and clear!

I usually consider myself more of a software person, so I feel triumphant and wanted to share. I feel like a kid on Christmas!

73,

Austin, KA3TTT
---
Interview of the Week
This week, as part of our look back, we are listening to an interview with Jerry Kloss, N0VOE, done in 2018. He shared about his time with the Handiham Program, his history as a person with disabilities, his attitude toward life, and his hopes for the future of the Handiham Program. As we enter 2020, this is a great opportunity to reflect on the words he shared.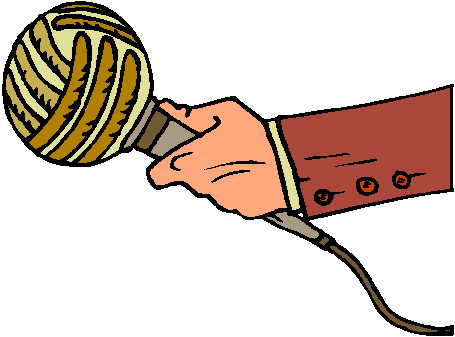 LM: We are out on the back patio with Jerry, N0VOE. Do you want to tell us a little about what you did today?

JK: Well, we had a farewell lunch to a real pillar at the Handiham Program over the years, Nancy Meydell. I was able to meet some of the other staff including Pemdy, the new secretary. We also covered the groundwork for my volunteering with the program in the future.

LM: That's great! I have a lot of fond memories of you as Student Coordinator. Why don't you tell a little about your history with the Handiham Program.

JK: The history with the Program goes back to 1985. When I joined, I was still working for MNDOT as a dispatcher in the office. One of the technicians said I ought to look into the Handiham Program. I didn't have a clue what he was talking about. That's where it all began in 1985. Of course, over the years with the tutorials and study programs along with the camps, I now enjoy a General class license.

LM: What kind of station do you have at your house?

JK: I have a Kenwood 450 with the speech chip in it. I have a computer with JAWS. I also have a G5RV up in the woods here. For 2 meters, I have an Icom 3230H mobile with a Ringo Ranger up on the roof. The 2 meter / 440 radio is a mobile but has never been outdoors. That's where I enjoy the Handiham nets. And on Wednesday nights, I use the Kenwood THF6a on the patio here to participate in the net.

LM: So, it sounds like you are kind of a Kenwood guy.

JK: Yeah, that's for sure.

LM: What are some of your memories about the Handiham Program from over the years?

JK: We go back to the winter camp in Malibu, California. We taught all the license classes there. Of course, the summer camps happened every year at Courage North on Lake George. As a volunteer coming into the Courage Center, I worked half days, four days a week. And being able to work with the new students in the Program was just a delight for me. They would call in, and Nancy would connect someone that wants to learn about ham radio. Often times, they would identify as someone that was losing their eye sight and so on. They would want to know what this was about, and that was right down my alley. I was able to demonstrate JAWS on the computer using a speaker next to the phone. I would ask them about their computer skills. Sometimes they would say they could not use a computer anymore because they could not see. That would launch me into a JAWS demonstration. So, I had kind of a two-pronged approach to new students along with the enthusiasm for the hobby itself. I was able to show them how they could still function with a computer. We also had a station active in those days, W0ZSW. Of course, Ned Carman, the founder of Handihams, that was his call. We ran a noon net every day right from Courage Center. We would have stations and Handiham members checking in from around this country and around the world. Echolink was just starting to take hold then, allowing more people to be active on the net with their computers, and that continues today.

LM: How did you get into ham radio?

JK: It was recommended to me that I should try it because of my work with MNDOT in dispatch. I worked in the dispatch office. At the time, I had never heard of the program and never gave this hobby a thought. It didn't take long, however, to catch hold. In enjoy people, and I just enjoyed talking to stations around the state and around the world. In my neighborhood here with my handheld, I enjoy walking. I have my radio set on my local repeater that Don, N0BVE, and Matt, KA0PQW, provide us and can be visiting with my friend Christoph, DF9WM, in Germany. And a neighbor would ask who I was talking to, and when I told them I was speaking to my friend in Germany, it would really get their attention. The hobby has endless opportunities if you care to reach for them

LM: Absolutely.

JK: And isn't it interesting that you are now interviewing me. I remember when you first contacted the Handiham office to see if the Program could work for you. We had a long discussion, and now you are here. Isn't that interesting to ponder that.

LM: Yes, you were my student coordinator when I joined the Program.

JK: Isn't that fun?

LM: I remember that first conversation with you.

JK: I remember when you came to your first radio camp and you rode a bus for two days or something.

LM: Yes, I rode for about 26 hours to get to radio camp. I took a bus from Grand Rapids, Michigan, all the way to Bemidji.

JK: Yes, and you were badly in need of a shower!

LM: Oh yes! I came through Chicago and Minneapolis, changing buses in both of those locations. But it was worth it. You were very good at talking up radio camp, and I definitely wanted to experience that.

JK: And I remember when you arrived, and after getting comfortable for a couple of days, listening to you sitting down to play that piano. At that time, I went to Pat Tice, WA0TDA, who was the director at the time, and I told him that someday you could reap rewards for the Handiham Program. I just had a hunch.

LM: You know, we had fun with the piano that week. We did all kinds jamming with the various musicians and music that week.

JK: Yeah. I am sure on this day, June 22, 2018, you are going to take this program a long way. I don't know for myself at age 81 that I am going to be around that long, but I am looking forward to tracking your direction and leadership with the Handiham Program going forward.

LM: Well, it's a privilege to get to do this. Not everybody is blessed to be able to work in a job that is their passion. And I am incredibly lucky to have this opportunity.

JK: I would have to argue that it goes both ways. I think you and the new secretary, Pemdy, that I met today—somehow there is energy in the handshake she gave me. I think that energy will also take the program down the road. I think everybody has to give her time to get anchored in how things work. Who knows? Maybe we can get her to get an amateur radio license.

LM: Well, she is stepping into some pretty big shoes coming after Nancy. While Nancy did an incredible job trying to prepare everything to make the transition as easy as possible, the reality is that it will never be totally easy to transition into a job as complicated as this. But I think she is going to be amazing.

JK: Pemdy, over time, will make it her Program in the sense of how she operates, but I think the foundation is there for her to move forward.

LM: Oh, yes. Nancy left a lot there, and now Pemdy just has to figure it out and make it her own. And that's what we expect. We don't expect things to be exactly as they were when Nancy was here because Pemdy is somebody different—just like Nancy did not do everything exactly like her predecessor. So, we expect to see changes here and there in things. And that's the advantage of bringing on new people because those changes are good for the Program.

JK: And you personally have to allow yourself room for some adjustment as you move forward and make the Program yours. I also think your supervisor Matt, that I met today, is going to be a real positive resource to draw from.

LM: Matt has been really good for the program. For people who have been around for a while, he is in the position that Eric Larsen used to be in with the program. While he does not have a hands-on position with the program, he is the person next in line above me. He has a passion for assistive technology, and he has been a breath of fresh air for the program.

JK: I sensed that. You know, ham radio is one thing, but the technology changes every day, and he seems to be rooted in technology for people with disabilities and challenges. I think he will do the Handiham Program well.

LM: He is very good at running interference with Allina for us because our program is different than anything else. Basically, he helps and steps in and brings his boss in when we need their assistance to accomplish our goals.

JK: Isn't it interesting to ponder what Ned Carman, W0ZSW, would think today. His history with the Program is on the website. I wonder if he ever imagined that the program would be what it is today? I often think of that.

LM: You know, I think he would smile about what we are doing today. One of the changes that I have made to the program is a much bigger focus on assistive technology because no matter what your disability, assistive technology can make a big difference in quality of life.

JK: I guess we could say it another way—he got a lot of mileage out of cassette tapes. That's how we learned in those days. And, oh, that tape machine would break down in the back room of the Handiham Program! But now, with the online concept of the program, who knows where it is going to go?

LM: We still do some cartridges for people, but it is the NLS Talking Book Player cartridges instead of the old tapes, so there are no broken tapes to fix. And essentially those NLS cartridges are like a glorified thumb drive.

JK: Yes, they are wonderful. I get many hours of entertainment with mine.

LM: They are great. We still have people who are not necessarily ready to face the technology involving a computer, so we continue to put some things on cartridges for people. We have some people who prefer to receive the newsletter and study materials that way. We put out the monthly digest on cartridges for those who want them, including the last month's podcasts and the readings from QST and CQ that are done by Bob Zeida and Jim Perry. It is sort of "old school" but not as "old school" as it used to be.

JK: Now, I don't recognize those names, but we should play, let's pretend. Let's pretend that it is a year or two from now. Where do you see the Program? Do you see it more in the area of computer technology, or are you going to try to retain or support the Handiham Program via cartridge? Is it going to lean more towards computers?

LM: It is kind of already leaning toward computers, but for people who can't handle that level of technology, we do provide the cartridge service. People do have to purchase them, and then they own them. We just load whatever materials they need. I don't anticipate, at this point, stopping that service because, for various reasons, some people just can't access the materials on the website. I don't want technology to prevent people accessing materials. But the reality is that we have very much gone in the direction of computer access and people being able to download their own study materials. We are continuing to expand what is being offered online, and we have some new books that are being recorded to post on the website in the Members Only section. These are not just license class materials. These are some books about the history of radio. We are working at expanding what is being offered for download, but if someone needs us to load cartridges, we will still do it.

JK: Continuing with this pretending, let's pretend that it is a year or so from now. What could a Handiham Radio Camp look like? What is your dream for that, and could that ever happen again?

LM: We are actually working right now to set up a camp for 2019. For the full Radio Camp, we would again be looking at seven nights of camp. All the license classes would be offered. People, as always, would still need to study ahead of time. Those license classes are essentially an in-depth review and do not make up for people studying ahead of time. And then, of course, we would have an operating skills class for people who are new or have more to learn in amateur radio and an advanced class for people who are ready for things like kit-building and working with digital modes. One of the things that we are trying to make accessible right now is some of the digital modes that have become very popular while we are in the low end of the sunspot cycle. Up to this point, because of the way the programs were written, they did not even have the basic Windows hierarchy that would allow a screen reader to interact properly with them. This last winter semester, I worked with a team of students at the University of Minnesota to start working on making this accessible. We were lucky to get some really dedicated students who not only did a great job on the project but also learned a lot about the importance of making all computer programs accessible. They learned about how screen readers work and about how people who are blind use computers. It was fun to watch them grow over the semester.

JK: My finest hour at Radio Camps up in Bemidji at Courage North heading up the Operating Skills class was to be able to develop a mic-shy Handiham Member into a good on-the-air operator and to sense their delight as they practiced their new skill. In some cases, I parroted them, helping them with speech issues, parroting them through a contact with another station somewhere out there in the great, wide world. The delight on their faces was something I will never forget. The memories are just priceless.

LM: I think that was one of the most fun things for me when I got to be a volunteer in the Handiham Program. I used to fly out to Minnesota every summer to teach at the Handiham Radio Camp. I got to work in Op Skills, and when I got to help someone get on the air and see that grin on their face that went from ear to ear and watch them make progress in their on-air skills and gain confidence, there is just nothing like it.

JK: Well, we had the on-campus daily net too. That really launched a lot of folks. By the end of the week, they were lining up to be net control. Again, those are the delights of this amateur radio hobby and all the technology that goes along with it. It can really open up people's world, and that's what it's all about.

LM: Another change that we are working on in the Program for this fall is our first Amateur Radio and Assistive Technology Conference. It's going to be a little three-night retreat here in the Twin Cities. That is not going to take the place of radio camp because the nature of this event is that we won't be able to offer licensing classes. We can't do it in that short a period of time. We won't offer things like testing sessions, but what we will do is a whole lot of assistive technology and introducing some of the new digital modes that we are working to make accessible. People will get their first hands-on opportunity to try out the new remote base system that we are working on. There is a lot to look forward to. We hope to have the announcement with all the details very soon so people can make plans to come.

JK: Well, that sounds exciting! I look forward to that myself! You are never too old to learn, but I am old.

LM: You know, we are all getting that way one day at a time. It is the direction we are all heading in.

JK: That's for sure.

LM: If someone called you up today and asked why they should get into ham radio, what would you tell them?

JK: How much time do you have?

LM: Lots.

JK: The energy is there, and there are no two people alike, but over the years, I sure had a lot of fun as student coordinator getting people started in the hobby. When you ponder life later in the game like I am, it has been a great trip to be a part of it all.

LM: You've had a lot of fun with it.

JK: I certainly have.

LM: And you've done a lot in your lifetime. What was your background before the Handiham Program?

JK: Well, I worked for MnDOT, the Minnesota Department of Transportation, for 35 years, and I worked for Courage Center part-time for 10 years. Presently, I still enjoy the hobby, of course, right from this patio. This is where I check into the Wednesday night nets with my hand-held radio. Thanks to the guys that provide the local repeaters—Don and Matt down in Ellendale. Besides the Handiham Program, I volunteer at Vision Loss Resources as a mentor. I went through the program back when it was time to deal with my blindness. And it is a chance to volunteer there and give back. Again, it is similar to the Handiham Program. I am assigned clients who are struggling with their vision loss. I serve as a support person, and I check in with them every once in a while. Besides that, I dearly enjoy a community project here. I have been with the Plymouth Rockers since 2007. We are seniors that go around the community and sing at senior centers and nursing homes. We are 65 members strong. We are taking the summer off here, but we start back up in August. Between those programs, I stay busy.

LM: I was lucky enough to go hear your Christmas concert last year, and it was so good. I thoroughly enjoyed it. This group is as professional as they come.

JK: Well, it starts with the director. He demands of us, and we are all there because we like to sing. We do a concert at Christmas and one in the spring of each year. We are off for the month of July. Everybody scatters for the summer in Minnesota.

LM: So, they do give you a vacation every once in a while.

JK: It is strictly a volunteer thing, but it is all shut down for the month of July. That's kind of my life, outside of looking forward to heading up to Duluth to spend time with my grandchildren.

LM: Grandchildren are the best!

JK: I would like to be around for a couple more years because I have the last grandchild graduating then. Hopefully, I can be there. We have four grandchildren, one local and the other three in Duluth. I just have to make it two more years so I can hear that graduation music one more time.

LM: What else haven't we covered?

JK: Well, I think we covered everything. I hope maybe some of my friends will step forward to help at future Handiham events.

LM: Well, thanks so much for talking with us today. Do you have any final words you want to share?

JK: Somewhere down the road it would be fun to reconnect with some of my friends in the Program at one of the camps or at the Conference this fall. It has been a great journey. I have gotten to know a lot of folks, and maybe we can reconnect one more time. This would be a good opportunity to wish you well. I know you are just moving into the Program, but there is no doubt you are going to take it a long way. I look forward to watching you grow the Program further into this new millennium.

LM: Thanks, Jerry. I look forward to seeing where we can take this program. It is exciting for me.

JK: 73, everyone.
Stay tuned for a new interview airing next week.
---
Ham Radio in the News
Australian Bushfires Causing Major Telecommunication Outages, Hams Asked to Remain Alert
The president of the Wireless Institute of Australia (WIA) reports that bushfires have already caused or are expected to cause significant telecommunications disruptions in Victoria and New South Wales. Amateur radio operators are providing communications support for various agencies involved in the emergency response. One of the most important reasons hams have RF privileges is to provide services in times of emergency, and Australian hams are stepping up to help. You can learn more at: http://www.arrl.org/news/australian-bushfires-causing-major-telecommunication-outages-hams-asked-to-remain-alert
---
A Dip in the Pool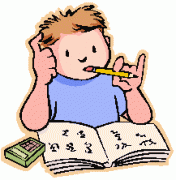 It's time to test our knowledge by taking a dip in the question pool…
Let's go to the General Class pool this week to a question about memory in radios.
G6B04 asks: What is meant by the term ROM?
Possible answers are:
A. Resistor Operated Memory.
B. Read Only Memory.
C. Random Operational Memory.
D. Resistant to Overload Memory.
The modern transceivers in use today have Read Only Memory (ROM), making answer B the correct choice. This memory is programmed when the radio is manufactured to set band limits, tuning ranges, and other functions that define your radio. This Read Only Memory is permanent and not dependent on the battery, a good thing since you wouldn't want to lose that information any time your battery dies!
---
Website Update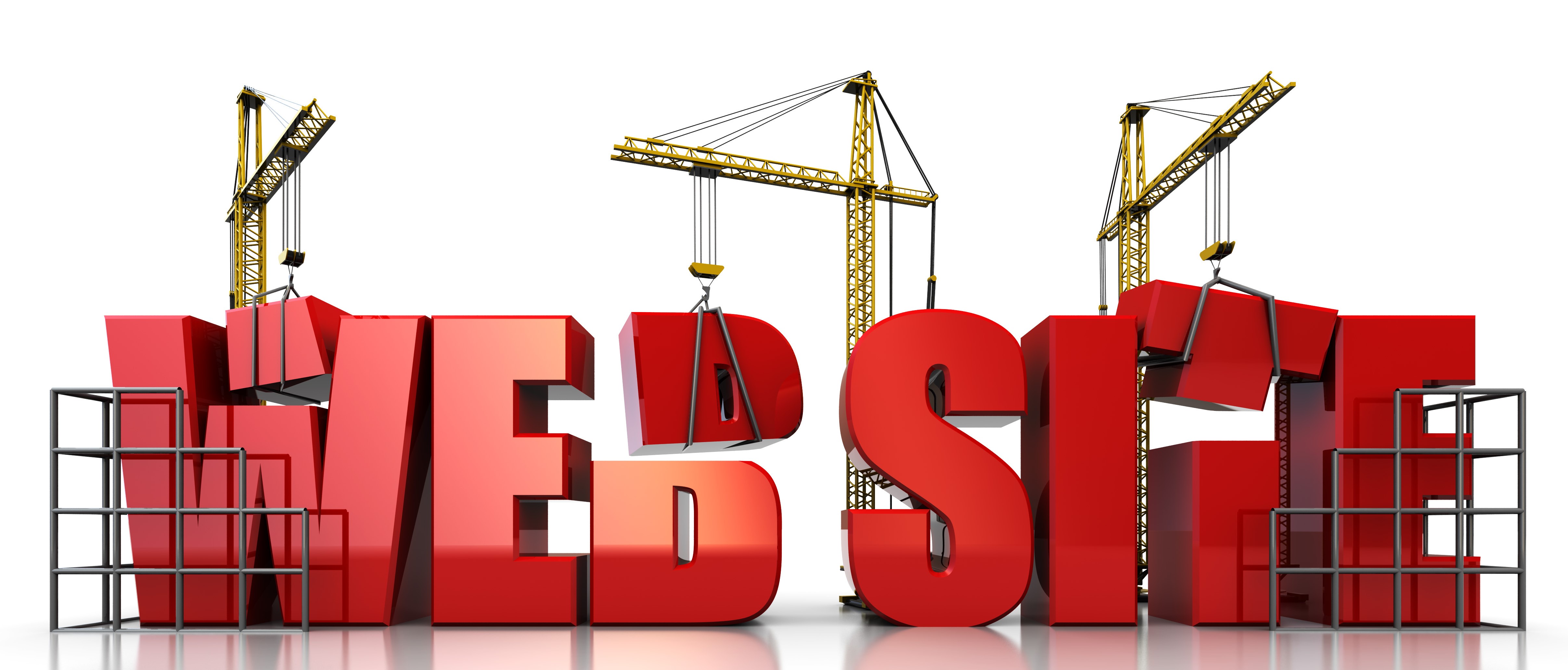 Here are the latest updates on the new Handiham.org website. Don't forget to monitor the site for updates throughout the week. When changes are made, I will post to the website. You can also find the latest updates any time by going to https://handiham.org/wordpress1/website-updates/. If you have any feedback about the website, I would love to hear from you. If you are a current member and your credentials are not allowing you to login to the site, please contact Pemdy for assistance at handiham@allina.com or 612-775-2291.
The January issue of the QCWA Journal is now available in Mp3 audio in the Magazines and Newsletters section of the members only website.
---
Equipment Connection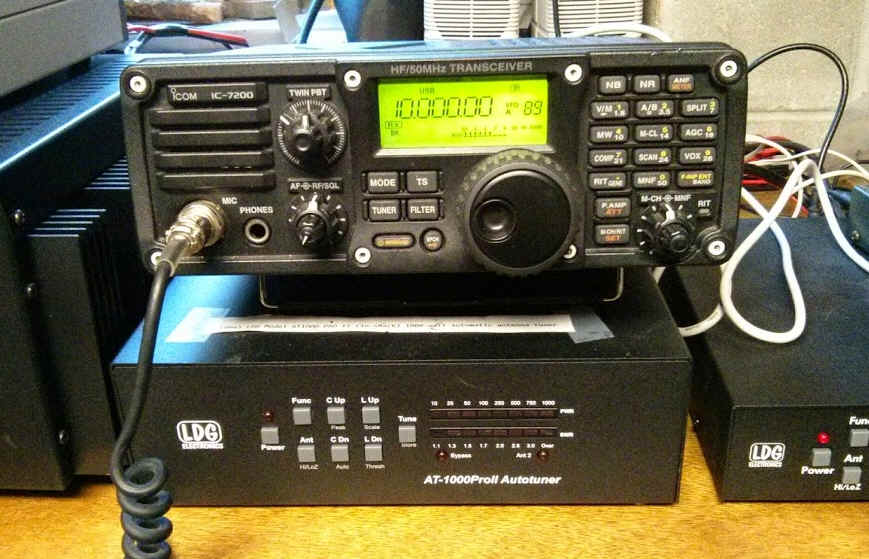 Equipment connections are happening, and the list is open! If you have a request for the Equipment Connection, contact me, leaving your name and phone number. I will call you to discuss your request. Please note that it may take several days for a return call due to all the other things going on in the Handiham Program. If you don't hear back from me after two weeks, you may contact me a second time. Additionally, if you have received any equipment from the Handiham Program during the last 12 months, you will automatically be placed at the bottom of the list so that others can also participate in the Equipment Connection.
Many thanks to the numerous people who have offered equipment for Handiham Members. If you have equipment that you would like to donate to a Handiham Program member, please email Lucinda at Lucinda.Moody@allina.com or call 1-612-775-2290.
---
Help Needed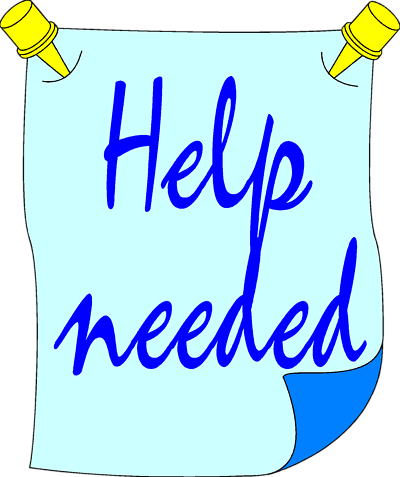 The Handiham Program needs contributors to Handiham World. Do you have a particular interest in amateur radio that you would like to share with others? Maybe you have a particular mode or band you like to operate and have learned a lot about. Or maybe you have some great stories to share from your experiences in the amateur radio hobby. Put your writing skills to work for Handiham World by sending your submissions to Lucinda.Moody@allina.com.
We are always looking for more readers, including some with a background in teaching in STEM related fields, especially if you have also worked with students requiring accommodations. We also need some readers with a background in teaching in STEM related fields, especially if you have also worked with students requiring accommodations. This volunteer position requires you to use your own equipment to record, however, we will provide the reading materials. If you or someone you know would like to try reading material for the members only section, please contact me for more information on how to submit a demo recording.
We need help updating our available resources for members. If you are blind and enjoy using your ham radio or assistive technology related devices, your assistance is especially needed. It would be a big help to your fellow Handiham Members if you would record a tutorial or product review. These need to be sent in Mp3 format, and the Handiham Program reserves the right to edit the recordings as needed before publishing in the Members Only section of the Handiham.org website. Please contact me at Lucinda.Moody@allina.com or 612-775-2290 if you have any questions.
I want to say a big thank you to those who have made or volunteered to make tutorials for the Members Only portion of the website. We have already had a number of members step up to offer their services, and their help is greatly appreciated! We also have some new readers who are working on some books, so keep watching for website updates as we add more content.
---
Check into our Handiham nets… Everyone is welcome!
How to find the Handiham Net:
The Handiham EchoLink conference is 494492. Connect via your iPhone, Android phone, PC, or on a connected simplex node or repeater system in your area.
The Handiham DMR Talkgroup on Brandmeister is 31990. On AllStar, it is available at node 47367.
The Handiham Net will be on the air daily. If there is no net control station on any scheduled net day, we will have a roundtable on the air get-together.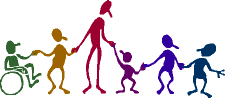 Our daily Echolink net continues to operate for anyone and everyone who wishes to participate at 11:00 hours CDT (Noon Eastern and 09:00 Pacific), as well as Wednesday evenings at 19:00 hours CDT (7 PM). If you calculate GMT, the time difference is that GMT is six hours ahead of Minnesota time during the winter.
Doug, N6NFF, poses a trivia question in the first half of the Wednesday evening session, so check in early if you want to take a guess. The answer to the trivia question is generally given shortly after the half-hour mark. A big THANK YOU to all of our net control stations.
---
Membership
You can pay your Handiham dues and certain other program fees on line. Simply follow the link to our secure payment site, then enter your information and submit the payment.

Handiham annual membership dues are $15.00. The lifetime membership rate is $150.00.
MEMBERSHIP DUES PAYMENT LINK
If you want to donate to the Handiham Program, please use our donation website. The instructions are at the following link:
DONATION LINK
As always, while our other services require that you have a current Handiham Program membership, you do not have to be a member to receive the Handiham World E-Letter.
How to contact us
There are several ways to contact us.
Postal Mail:
Courage Kenny Handiham Program
3915 Golden Valley Road MR 78446
Golden Valley, MN 55422
E-Mail: handiham@allina.com
Preferred telephone: 1-612-775-2291
Toll-Free telephone: 1-866-HANDIHAM (1-866-426-3442)
Note: Tuesdays through Thursdays between 9:00 AM and 3:00 PM United States Central Time are the best times to contact us.
You may also call Handiham Program Coordinator Lucinda Moody, AB8WF, at: 612-775-2290.
73, and I hope to hear you on the air soon!
For Handiham World, this is Lucinda Moody, AB8WF
The weekly e-letter is a compilation of assistive technology, operating information, and Handiham Program news. It is published on Mondays, and is available to everyone free of charge. Please email handiham@allina.com for changes of address, unsubscribes, etc. Include your old email address and your new address.
Podcast: Play in new window | Download