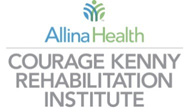 Courage Kenny Rehabilitation Institute Handiham World Weekly E-Letter for the week of Monday, January 13, 2020
This is a free weekly news & information update from the Courage Kenny Handiham Program, serving people with disabilities in Amateur Radio since 1967.
Our contact information is at the end.
Listen here:
https://handiham.org/audio/handiham13JAN2020.mp3

Get this podcast in iTunes:
RSS feed for the audio podcast if you use other podcasting software:
https://handiham.org/wordpress1/feed/podcast/
Subscribe or change your subscription to the E-mail version here.
---
Welcome to Handiham World.
In this edition:
A note from the coordinator
News in Assistive Technology
From the Mailbag
Interview of the Week
Ham Radio in the News
A Dip in the Pool
Website Update
Equipment Connection
Help Needed
Check into our nets!
…And more!
---
A note from the coordinator…
As we look forward to what 2020 will bring to the Handiham Program, let's reflect a little on our growth in 2019. We had about 50 new members join, and about 20 more past members returned to the Program after their memberships had lapsed.
In 2020, we are once again holding Radio Camp at Camp Courage North from July 21 through 28. We are adding new curriculum to our camp education lineup along with more study materials for campers to use in preparation for radio camp. We will have some new instructors along with some returning instructors, including teachers that some of our long-time members will recall from many years ago. We will have even more radio stations set up for campers to use during the week, giving campers plenty of opportunities to get comfortable with being on the air.
The website content will continue to expand, offering members with disabilities more resources to enhance their growth in the amateur radio hobby. Additionally, we will continue to focus on assistive technology as a tool to improve accessibility for people of all abilities.
We will look forward to seeing everyone at the Dayton Hamvention in May. This year, we have even more volunteers than last year planning to help staff the booth. Hamvention provides an excellent opportunity to make connections with Handiham Program members along with others in the amateur radio community, many of whom are avid supporters of the Handiham Program.
There are still a few extra items from the latest merchandise list. If you want to see if something is available for you to order, please contact Pemdy.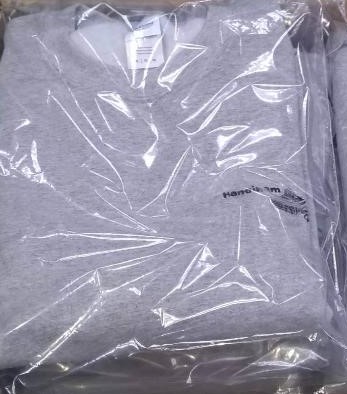 If you haven't already signed up to receive an application for the 2020 Radio Camp, don't forget to let Pemdy know that you want to be on the list. The applications will go out next month. Camp will include license class instruction along with lots of hands-on amateur radio and training in science, technology, math, and engineering. Instructors are experienced ham radio operators from many locations who come together each summer to make this great experience a reality for campers of all abilities. The week will also give campers the opportunity to learn from each other while enjoying traditional camp activities like swimming, meals in the great outdoors, and nightly campfires.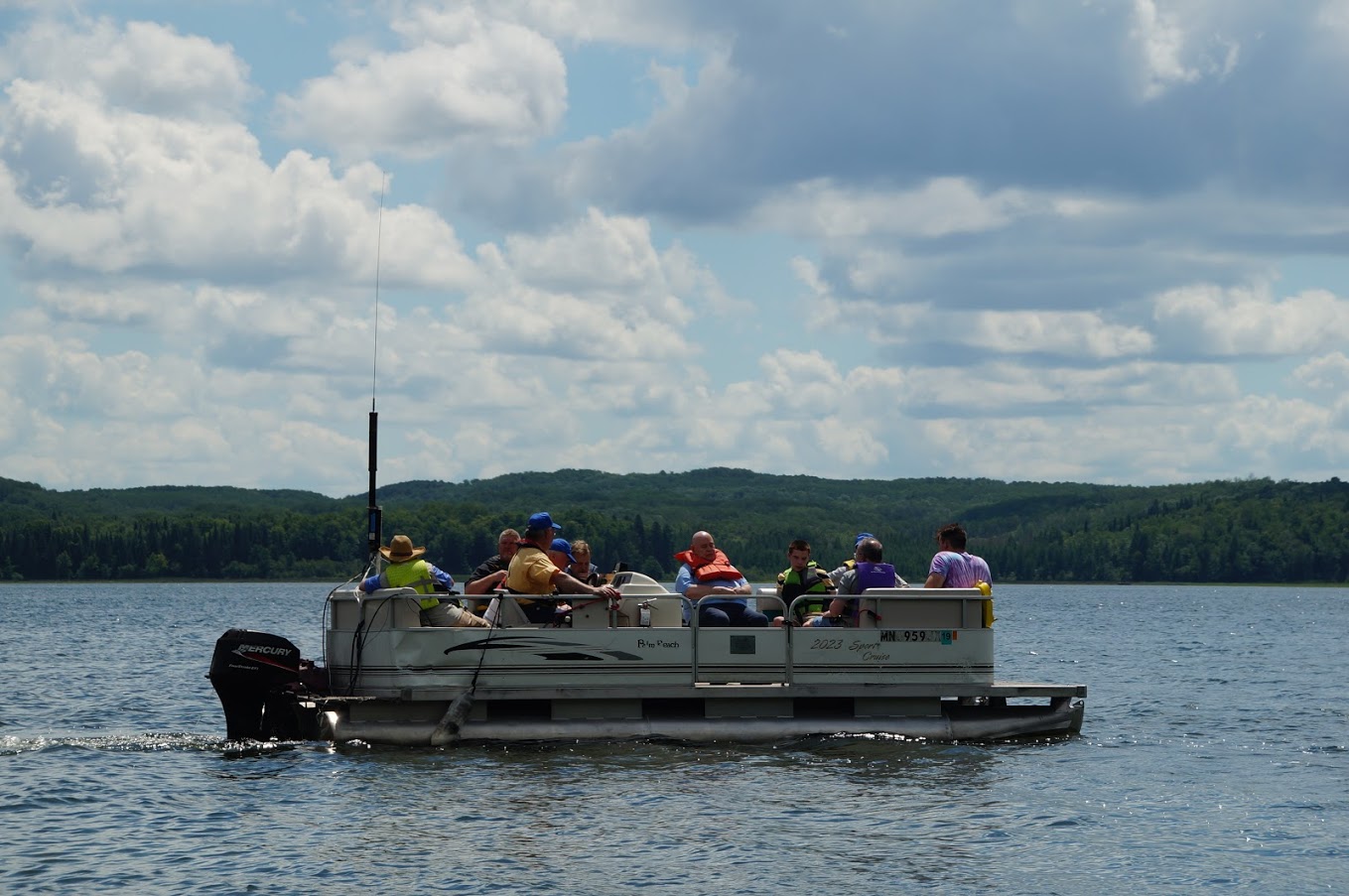 If you are having trouble receiving your E-Letter, you can always go to https://handiham.org/wordpress1/weekly-e-letter/ to see the latest E-Letter. Additionally, you can go to https://handiham.org/audio/handiham.mp3 to listen to the current podcast. These links are updated each time a new E-Letter and podcast is released.
I will be in the office during my usual hours, but Pemdy will be out of the office this week. If you call the Handiham Program office, and we do not answer, please leave a message. When you leave that message, don't forget to leave your name, phone number, call sign, if you have one, and the reason for your call. Also, if you send an email, please include your name along with your call sign, and the reason for your email to speed up the response time. As always, if you need to update anything like your contact information, call sign, license class, membership, or members only log-in information, you can email us at handiham@allina.com.
In the E-Letter, there is an article about some free NVDA tutorials, another article about the new ARRL magazine for beginning and intermediate level hams, and a new interview with Jerry Kloss, N0VOE. Of course, you can also find the regular articles you see here each week.
Do you have a story to share about assistive technology or ham radio related activities? Please send your articles and stories via email to Lucinda.Moody@allina.com or by calling me at 612-775-2290.
---
News in Assistive Technology
Learn NVDA, Free Screen Reader Tutorial
NVDA has made a lot of improvements over the years, making it a successful free screen reader. For those who are new to NVDA, however, learning to use the program can be a daunting task. The American Foundation for the Blind offers free tutorials to help you with installing the program, learning hotkeys, installing and using Firefox, and even using Google Docs and Google Drive. You can learn more at: https://www.afb.org/blindness-and-low-vision/using-technology/assistive-technology-videos/learn-nvda
---
From the Mailbag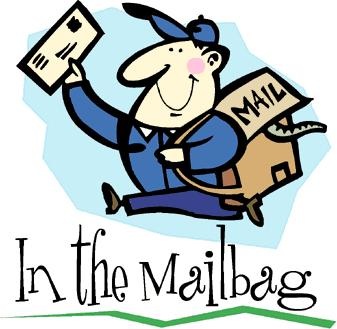 Hi Lucinda,

The ARRL January VHF contest is coming up. It starts Saturday, January 18th, at 1900 UTC and runs until 0400 UTC on Monday morning, or 10:00 pm Central Time on Sunday. The contest runs on 6 meters and above.

A quick note about logging and the TS-2000. While this won't really affect a lot of people, I think it's worth knowing. I am now set up with the N3FJP logging software. It works great. However, for the VHF contest, I operate 6 meters through 70 cm or 432 MHz. That includes 222 MHz or 1.25 meters.

The TS-2000 will not operate on 222 MHz, so now I was thinking, now how am I going to log my 222 QSOs, seeing that the TS-2000 won't operate there? The rig is set up for rig control. At first, I was thinking I was going to have to go into the menus and change the band to reflect the 222 MHz QSOs. That wasn't going to work really well.

Then I remembered that if you switch to the sub transceiver, you can dial up a 222 MHz frequency on the VFO. That works perfect! So, the log thinks I am on 222 MHz with the TS-2000, and I can operate with my other 222 MHz set – up. The old 222 MHz set-up is way too old for any kind of computer control and not worth spending the big amount of money to get something different.

So again, it proves how important it is to know your gear and what it will actually do. Like I said, I know it won't affect most, but it's still worth noting.

For anyone interested, my old 222 MHz set-up is an old Kenwood TS-130 for 10-meters, and that drives a modified Ten-tec transverter which in turn drives a modified amp. It's supposed to do about 45 watts, but it's got an amp problem, so it only does about 9 or 10 watts right now.

So, if anyone is contesting and has a separate 222 MHz rig from your Kenwood TS-2000, that's how to get around the logging problem. I hope to hear a lot of folks on the bands, 50 MHz and above.

Thanks and 73,

Matt KA0PQW
---
I had a blast participating in the North American QSO Party! I made 24 contacts using an Elecraft KX3 running 5 watts into an Alpha Loop sitting on my window sill. I submitted my log with a claimed score of 432 points. So much fun!

73,

Austin, KA3TTT
---
Interview of the Week
This week, we welcome Jerry Kloss, N0VOE, who agreed to come back and do another interview for 2020, even though he really wasn't sure he could improve on the last one from 2018.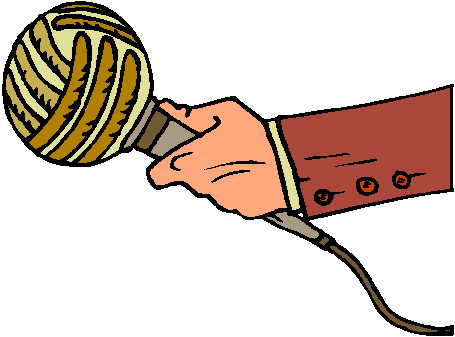 JK: You know, I'm kind of a promoter of that Handiham Program. That's kind of my style. That's what I did a lot of when I was on the staff there. The beacons, the navigating beacons that we have up at camp, well that was my invention. And I went to Lyle Koehler, K0LR, and he engineered those.

LM: The plans I have for those are from him.

JK: After we installed them, some of the sighted counselors that went around the camp late at night, they said after we turned them off, they realized how much they used them to know where they were.

JK: One time, I was coming up from the King Building by myself, and I got up near the dining hall where the letter D is, and do you suppose I could find that trail? I would go between the cars, and I could hear it. But I just couldn't get connected with it, and I had been through there so many times! And here one of the counselors had pulled it out of the ground, and he was walking around the woods there with the thing, moving it around and making it difficult for me.

JK: It was a little trick he pulled on me. I told him I couldn't believe it because I could hear it so clearly, but do you suppose I could find where that trail was?

LM: Wow!

JK: What would you like to talk about today?

LM: It was interesting going back to that interview we did in 2018 and seeing how much of that has happened now.

JK: It's a treasure. I have it etched in stone here on my computer.

LM: And so, I just wanted to go back and catch up with you again, because here we are in 2020, and the Handiham Program is about to turn 53 this year.

JK: I came on in 1972, I think, when I got my first ham license. It was quite by accident that I got connected with the Handiham Program because I was working at MNDOT, and I was kind of a jack of all trades. I'd been there several years, and when we'd get into rough weather with snow and all that, the phones would be ringing, and I'd go in there and help out in the dispatch office.

JK: And that's where one of the technicians there in charge of keeping the two-way radios working was in there, and he said, have you ever heard of Handihams? And I didn't have a clue what it was. And he told me about it and said I should check it out and get my ham radio license. And the rest is history, I guess.

JK: Tony Tretter, W0KVO, was one of my instructors. How far back do you go? When did we have our first interview? Do you remember that?

LM: The first time we talked was, I think, September of 2005.

JK: I had some miles on me by then! That was a great time in my working career. I had the best JAWS computer, just really fast, top quality, that they provided at the Courage Center. And people would call in, inquiring about the Program, like you did. And I just loved getting them started!

JK: And Nancy Meydell set up this program where a month later, I would call them and make sure they had all the material and understood what was next and had them connected with a radio club in their area. We did all of that. And then we would call at the three month mark, six months, and nine months—all the students—we would just keep cycling them through and up to one year. After one year, we would call them every six months. And once they were licensed, we would take them out of the system for that particular part of my duties. I really enjoyed that, and I met a lot of nice folks over the years.
Stay tuned for the next part of our interview with Jerry airing next week.
---
Ham Radio in the News
ARRL's New On the Air Magazine on its Way to Members!

The ARRL has officially launched their new magazine, On the Air, aimed toward the needs of beginning to intermediate level amateur radio operators. Members who currently receive the print edition of QST can opt to receive On the Air instead when they renew their membership. The ARRL has also launched a new digital app that will offer both QST and On the Air to members.. You can learn more at: http://www.arrl.org/news/arrl-s-new-on-the-air-magazine-on-its-way-to-members
---
A Dip in the Pool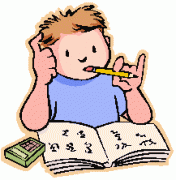 It's time to test our knowledge by taking a dip in the question pool…
Let's go to the Extra Class pool this week to a question about voltage regulators.
E7D13 asks: What is the equation for calculating power dissipation by a series connected linear voltage regulator?
Possible answers are:
A. Input voltage multiplied by input current.
B. Input voltage divided by output current.
C. Voltage difference from input to output multiplied by output current.
D. Output voltage multiplied by output current.
While linear or analog voltage regulators are very clean, they can still be very inefficient. A linear voltage regulator requires a supply voltage that is significantly greater than the output voltage that is desired. As much as half the supply voltage is dropped in the regulation circuitry in many high-power regulated supplies, typically in larger series pass transistors mounted on massive heat sinks. Just like in any series circuit, the power dissipation of any component is equal to the voltage drop cross that component times the current through that component, making answer C the correct choice.
---
Website Update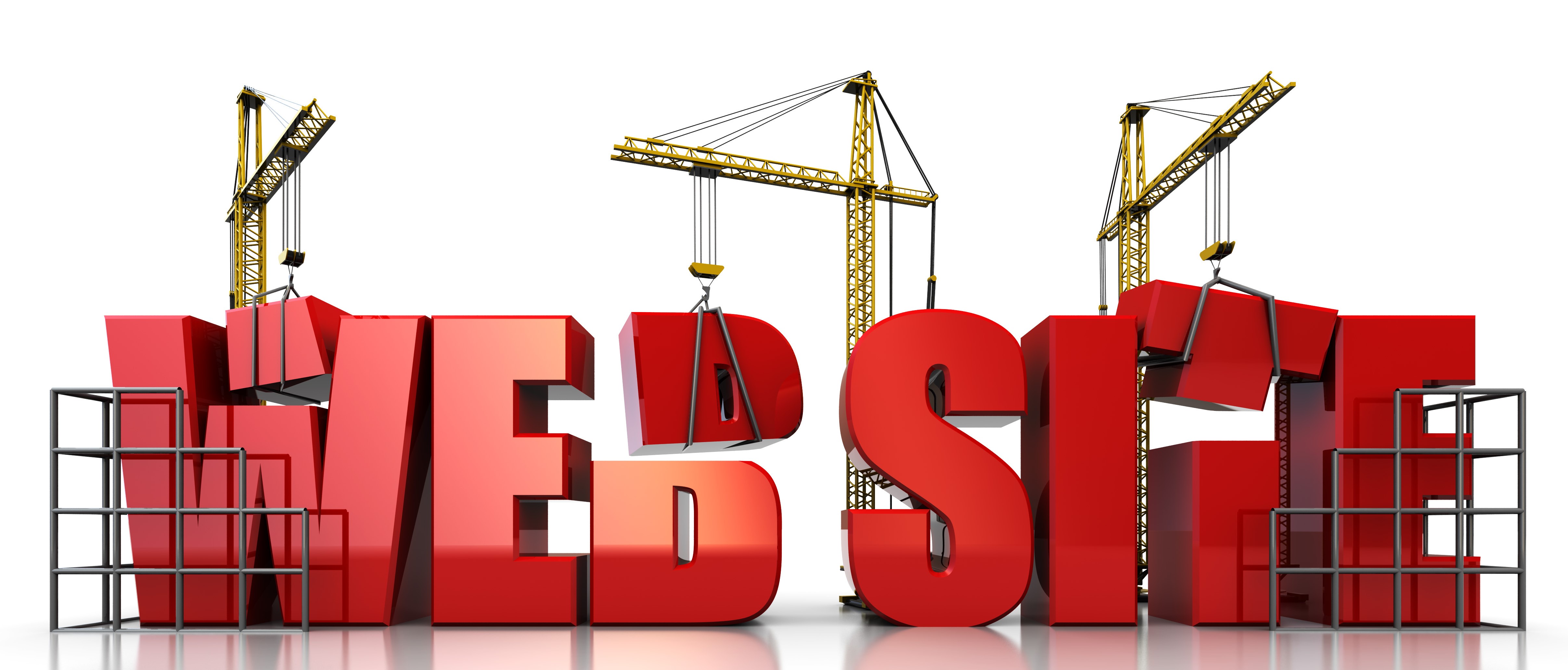 Here are the latest updates on the new Handiham.org website. Don't forget to monitor the site for updates throughout the week. When changes are made, I will post to the website. You can also find the latest updates any time by going to https://handiham.org/wordpress1/website-updates/. If you have any feedback about the website, I would love to hear from you. If you are a current member and your credentials are not allowing you to login to the site, please contact Pemdy for assistance at handiham@allina.com or 612-775-2291.
---
Equipment Connection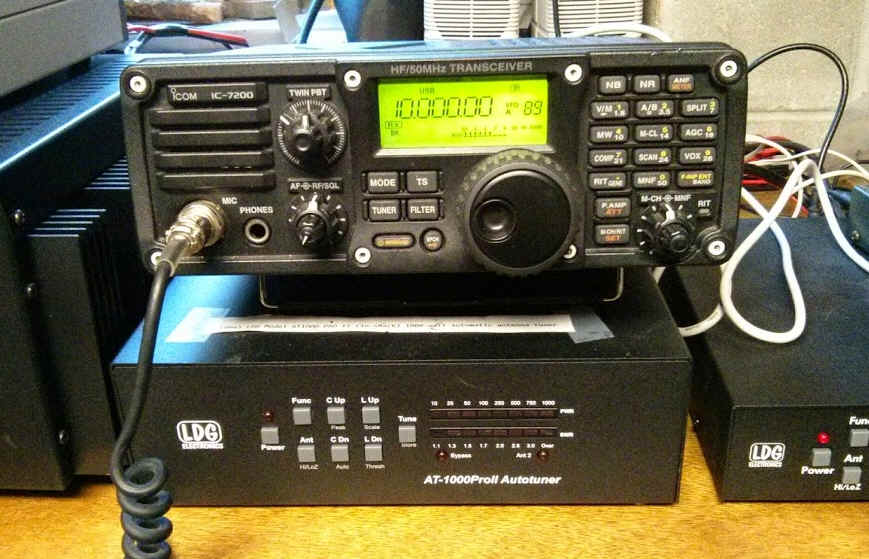 Equipment connections are happening, and the list is open! If you have a request for the Equipment Connection, contact me, leaving your name and phone number. I will call you to discuss your request. Please note that it may take several days for a return call due to all the other things going on in the Handiham Program. If you don't hear back from me after two weeks, you may contact me a second time. Additionally, if you have received any equipment from the Handiham Program during the last 12 months, you will automatically be placed at the bottom of the list so that others can also participate in the Equipment Connection.
Many thanks to the numerous people who have offered equipment for Handiham Members. If you have equipment that you would like to donate to a Handiham Program member, please email Lucinda at Lucinda.Moody@allina.com or call 1-612-775-2290.
---
Help Needed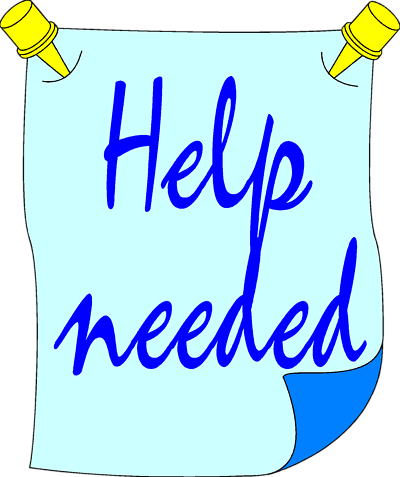 The Handiham Program needs contributors to Handiham World. Do you have a particular interest in amateur radio that you would like to share with others? Maybe you have a particular mode or band you like to operate and have learned a lot about. Or maybe you have some great stories to share from your experiences in the amateur radio hobby. Put your writing skills to work for Handiham World by sending your submissions to Lucinda.Moody@allina.com.
We are always looking for more readers, including some with a background in teaching in STEM related fields, especially if you have also worked with students requiring accommodations. We also need some readers with a background in teaching in STEM related fields, especially if you have also worked with students requiring accommodations. This volunteer position requires you to use your own equipment to record, however, we will provide the reading materials. If you or someone you know would like to try reading material for the members only section, please contact me for more information on how to submit a demo recording.
We need help updating our available resources for members. If you are blind and enjoy using your ham radio or assistive technology related devices, your assistance is especially needed. It would be a big help to your fellow Handiham Members if you would record a tutorial or product review. These need to be sent in Mp3 format, and the Handiham Program reserves the right to edit the recordings as needed before publishing in the Members Only section of the Handiham.org website. Please contact me at Lucinda.Moody@allina.com or 612-775-2290 if you have any questions.
I want to say a big thank you to those who have made or volunteered to make tutorials for the Members Only portion of the website. We have already had a number of members step up to offer their services, and their help is greatly appreciated! We also have some new readers who are working on some books, so keep watching for website updates as we add more content.
---
Check into our Handiham nets… Everyone is welcome!
How to find the Handiham Net:
The Handiham EchoLink conference is 494492. Connect via your iPhone, Android phone, PC, or on a connected simplex node or repeater system in your area.
The Handiham DMR Talkgroup on Brandmeister is 31990. On AllStar, it is available at node 47367.
The Handiham Net will be on the air daily. If there is no net control station on any scheduled net day, we will have a roundtable on the air get-together.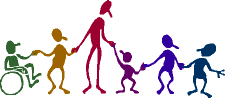 Our daily Echolink net continues to operate for anyone and everyone who wishes to participate at 11:00 hours CDT (Noon Eastern and 09:00 Pacific), as well as Wednesday evenings at 19:00 hours CDT (7 PM). If you calculate GMT, the time difference is that GMT is six hours ahead of Minnesota time during the winter.
Doug, N6NFF, poses a trivia question in the first half of the Wednesday evening session, so check in early if you want to take a guess. The answer to the trivia question is generally given shortly after the half-hour mark. A big THANK YOU to all of our net control stations.
---
Membership
You can pay your Handiham dues and certain other program fees on line. Simply follow the link to our secure payment site, then enter your information and submit the payment.

Handiham annual membership dues are $15.00. The lifetime membership rate is $150.00.
MEMBERSHIP DUES PAYMENT LINK
If you want to donate to the Handiham Program, please use our donation website. The instructions are at the following link:
DONATION LINK
As always, while our other services require that you have a current Handiham Program membership, you do not have to be a member to receive the Handiham World E-Letter.
How to contact us
There are several ways to contact us.
Postal Mail:
Courage Kenny Handiham Program
3915 Golden Valley Road MR 78446
Golden Valley, MN 55422
E-Mail: handiham@allina.com
Preferred telephone: 1-612-775-2291
Toll-Free telephone: 1-866-HANDIHAM (1-866-426-3442)
Note: Tuesdays through Thursdays between 9:00 AM and 3:00 PM United States Central Time are the best times to contact us.
You may also call Handiham Program Coordinator Lucinda Moody, AB8WF, at: 612-775-2290.
73, and I hope to hear you on the air soon!
For Handiham World, this is Lucinda Moody, AB8WF
The weekly e-letter is a compilation of assistive technology, operating information, and Handiham Program news. It is published on Mondays, and is available to everyone free of charge. Please email handiham@allina.com for changes of address, unsubscribes, etc. Include your old email address and your new address.
Podcast: Play in new window | Download