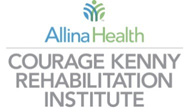 Courage Kenny Rehabilitation Institute Handiham World Weekly E-Letter for the week of February 3, 2020
This is a free weekly news & information update from the Courage Kenny Handiham Program, serving people with disabilities in Amateur Radio since 1967.
Our contact information is at the end.
Listen here:
https://handiham.org/audio/handiham03FEB2020.mp3

Get this podcast in iTunes:
RSS feed for the audio podcast if you use other podcasting software:
https://handiham.org/wordpress1/feed/podcast/
Subscribe or change your subscription to the E-mail version here.
---
Welcome to Handiham World.
In this edition:
A note from the coordinator
News in Assistive Technology
From the Mailbag
Interview of the Week
Ham Radio in the News
A Dip in the Pool
Website Update
Equipment Connection
Help Needed
Check into our nets!
…And more!
---
A note from the coordinator…
And just like that, it's February already! While in the northern latitudes, this is not the time to be doing outside antenna work, this is a great time to be planning your spring projects. For me, some spring antenna installations are in the works. What about you? Are you getting ready to make equipment or antenna improvements? Your fellow Handiham World readers would really enjoy hearing about your home station and what you are doing to stay radio-active.
Along with the release of the new On the Air magazine, the ARRL is doing a new podcast to take a deeper look at some of the topics and projects included in the magazine. You can check it out at http://www.arrl.org/on-the-air-podcast.
There are still a few extra items from the latest merchandise list. If you want to see if something is available for you to order, please contact Pemdy.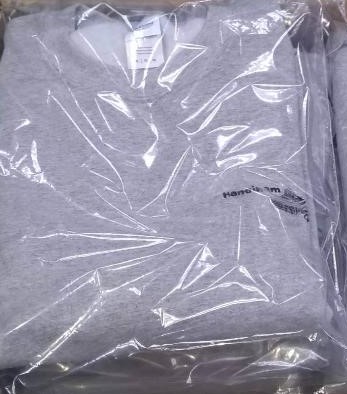 If you haven't already signed up to receive an application for the 2020 Radio Camp, don't forget to let Pemdy know that you want to be on the list. Pemdy has been busy getting the applications ready to go out this month. We have already had more than 40 applications requested!
Camp will include license class instruction along with lots of hands-on amateur radio and training in science, technology, math, and engineering. Instructors are experienced ham radio operators from many locations who come together each summer to make this great experience a reality for campers of all abilities. The week will also give campers the opportunity to learn from each other while enjoying traditional camp activities like swimming, meals in the great outdoors, and nightly campfires.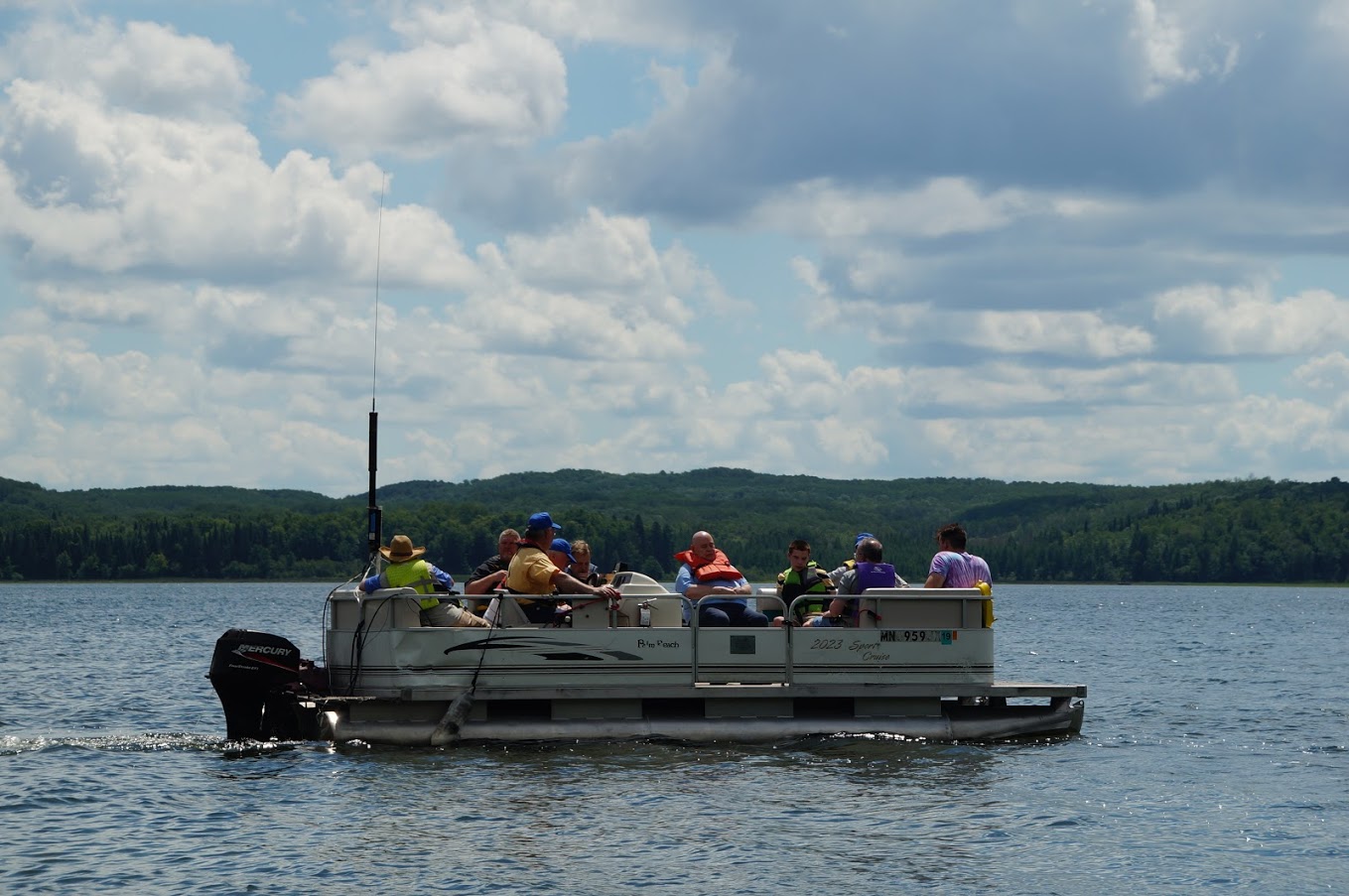 If you are having trouble receiving your E-Letter, you can always go to https://handiham.org/wordpress1/weekly-e-letter/ to see the latest E-Letter. Additionally, you can go to https://handiham.org/audio/handiham.mp3 to listen to the current podcast. These links are updated each time a new E-Letter and podcast is released.
Pemdy and I will be in the office during our usual hours this week. If you call the Handiham Program office, and we do not answer, please leave a message. When you leave that message, don't forget to leave your name, phone number, call sign, if you have one, and the reason for your call. Also, if you send an email, please include your name along with your call sign, and the reason for your email to speed up the response time. As always, if you need to update anything like your contact information, call sign, license class, membership, or members only log-in information, you can email us at handiham@allina.com.
In the E-Letter, there is an article about the Android Sound Amplifier app, another article about hams assisting with the earthquake response in Turkey, and the first part of a new interview with John Glass. Of course, you can also find the regular articles you see here each week.
Do you have a story to share about assistive technology or ham radio related activities? Please send your articles and stories via email to Lucinda.Moody@allina.com or by calling me at 612-775-2290.
---
News in Assistive Technology
Android Sound Amplifier App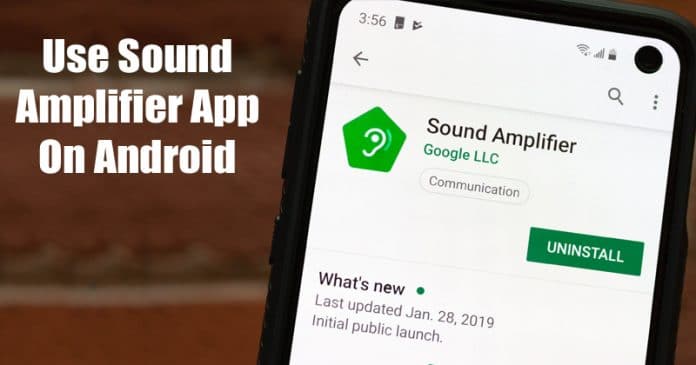 The Android Sound Amplifier App offers built-in accessibility, especially for users who are hard of hearing. While the app can be installed on any Android device running version 6 or later, it comes pre-installed on Android 10. The app picks up sounds through the device microphone, filters them according to your needs, and then delivers the sound through wired headphones. The app will not work with Bluetooth headphones. You can learn more at: https://www.techrepublic.com/article/how-to-use-the-android-sound-amplifier-app/
---
From the Mailbag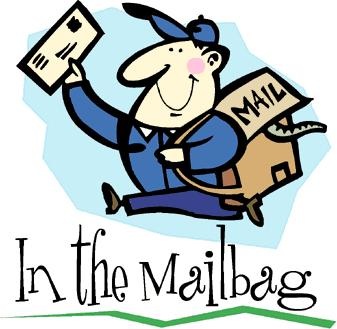 Hi Lucinda,

Well, over the last weekend with help from Joe, AI0Y, I am now up and running on FT-8. Using WSJT-X and QLog, a blind person can make contacts on FT-8, however the program is pretty limited on what you can do. Right now, you can call CQs and answer the first station the thing hears calling CQ, but it doesn't voice everything on the screen. They are working on making it better, and I will be interested to see how that is.

I have made contacts on 80 and 40 meters so far. I haven't made any contacts with it yet on 6 meters, but that is why I wanted FT-8, because if you're not on FT-8, you may as well not be on 6 meters. Now, about 95 percent of the activity is FT-8 on that band. I feel this is a real shame, but that's the way it is.

I hope they can make this more accessible in the future.

Thanks and 73,

Matt, KA0PQW
---
Interview of the Week
This week, we have a new interview with John Glass, NU6P. He is here to share his experience with Radio Camp last year and what he is looking forward to this summer at the next Radio Camp.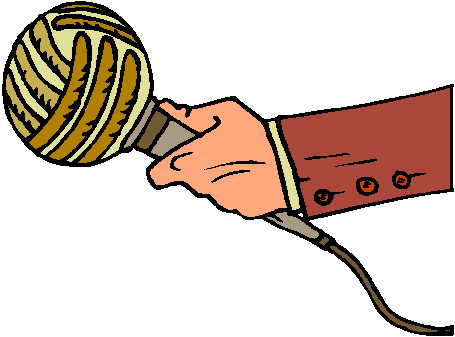 LM: We welcome John Glass, NU6P, here today. He volunteered at Radio Camp last summer as one of our instructors, and he's planning to come back again this summer. Why don't you start telling us a little bit about the camp and your experience last summer. I know this was your first time at this camp, even though you have been at previous Radio Camps.

JG: Yes, that's right. I attended two of the Northern California Radio Camps in 2007 and 2008 and really enjoyed myself. So, when I had the opportunity to go to Courage North this last summer, I jumped at the chance. And I'm really glad that I did. I found it to be an extremely friendly place to be. I enjoyed the sunshine and the nice breeze and the lake.

JG: You know there are just so many things that take place at Courage North during camp week that it's hard to fit everything in. I really enjoyed all of the ham radio activities, the operating events, transmitter hunts, the fact that we were able to have nice antennas for the HF bands, including the tri-band beam which is on the tower.

JG: And, in addition to all of the ham radio activities, it was great that campers were able to do so many other things like go on the pontoon boat rides, go swimming, have the campfires in the evening, and of course we can't forget the great outdoor seating we had for all of our meals. That was just fantastic being out on the camp deck.

LM: Yes, the dining hall has a great deck that, as long as we have weather that is not raining, we go out and eat all our meals in the great outdoors, and it's really nice.

JG: One of the things that really surprised me was that there were very few mosquitoes at the camp. And I had brought all kinds of repellant with me and everything, expecting that there would be a lot of them, and I encountered very few. So, that was a very pleasant surprise.

LM: Yes, definitely one of several advantages to that camp up there.

JG: Oh, definitely.

LM: Why don't you tell me about what you did during the week with campers.

JG: So, during the camp week, one of the things that I did is I sat in on Tom Behler's classes, his operating skills classes. And I helped a little bit with answering people's questions and giving ideas, tips, and tricks for operating. But you know, I think I learned just as much in those classes as some of the campers did. It was really a fun place to be.

JG: During the beginning of the week, I had the opportunity to be net control on the PICOnet, which meets on 80 meters, on 3.925 MHz every day. And that was a really fun experience, because I had heard of the PICOnet, but this was the first time I had actually been able to listen to it and participate live. So, I had a great time being net control.

JG: I also enjoyed helping a number of the campers be net control of the daily Handiham Net at 11:00am each day, and I think there were some people who really enjoyed the experience of having the opportunity to be net control for their very first time.

LM: I know you also did some teaching in the Advanced Stem Topics class. I know some of it was with assistive technology, and some of it was with the iPhone. Do you want to tell us a little bit about that?

JG: Sure. So, there were a couple of people who were interested in learning what the iPhone is all about, as far as how it can be used for a blind or visually impaired person. And I'm an avid iPhone user myself, so I was very happy to show people how to use it with the built-in screen reader which Apple provides that's called Voice Over.

JG: So, one of the things that we did a couple of times was to install the Echolink program on the iPhone and then go into it and connect to the Handiham Echolink conference server and allow people to get on the air directly from the phone, which was a new experience for many people at camp.

JG: And it seemed like, for those who were able to give it a try, they really enjoyed it and said that when they got back home, if they didn't already have an iPhone, if they got one, that was going to be one of the first apps they would install.

LM: I think that's probably the most popular app that people ask about with iPhones for the Program, so I'm not surprised at that.

JG: Sure.
Stay tuned for the next part of our interview with John airing next week.
---
Ham Radio in the News
Amateur Radio Volunteers in Turkey Support Earthquake Response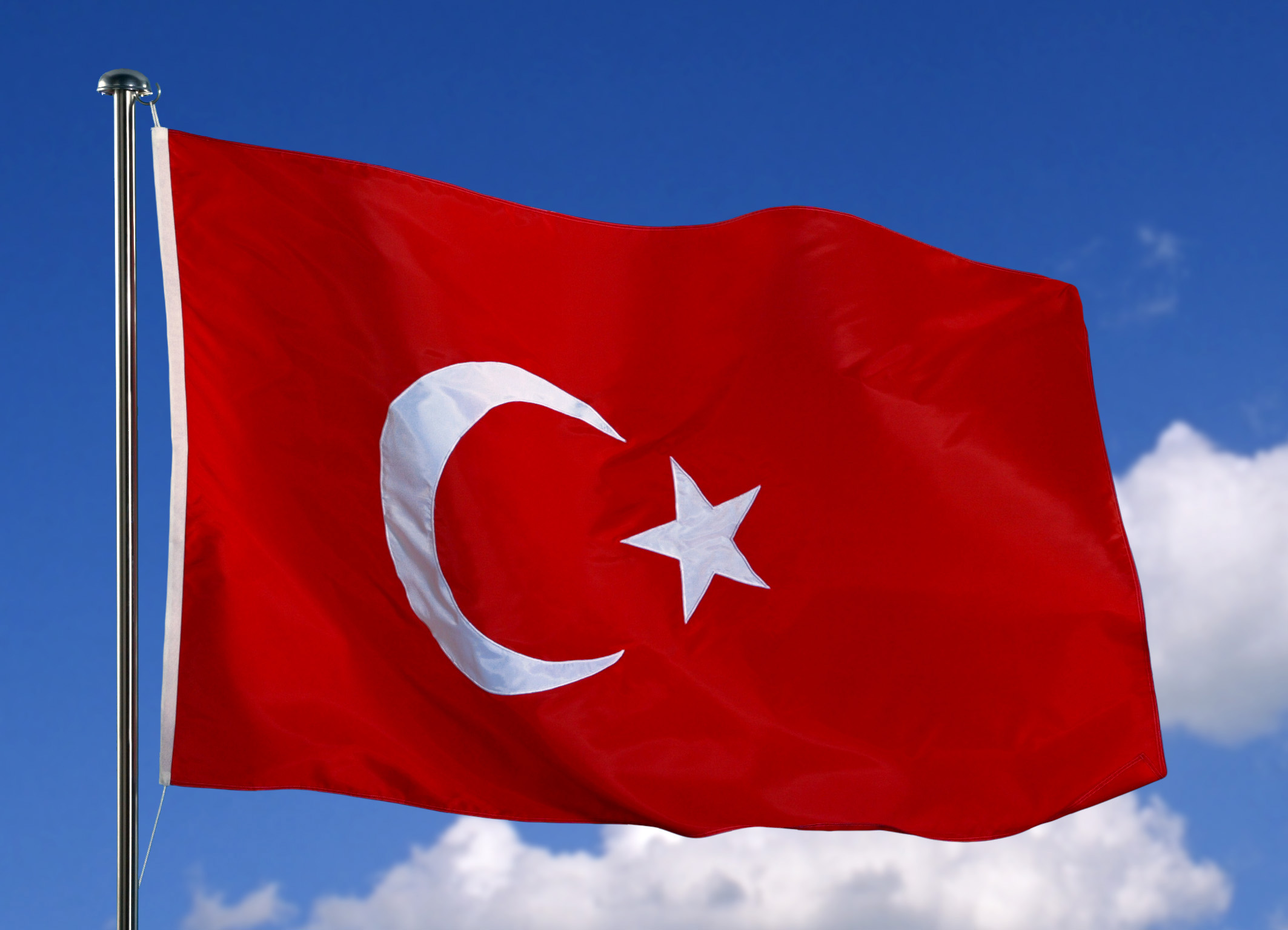 On January 24th, a powerful earthquake struck in Turkey. Amateur radio operators assisted in the response, providing tactical communication in the affected area and helping the Ministry of Health by installing their mountaintop repeater. Because the impact of the disaster was limited, outside assistance was not needed. You can learn more at: http://www.arrl.org/news/amateur-radio-volunteers-in-turkey-support-earthquake-response
---
A Dip in the Pool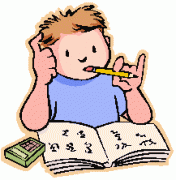 It's time to test our knowledge by taking a dip in the question pool…
Let's go to the Extra Class pool this week to a question about noise.
E4E13 asks: What might be the cause of a loud roaring or buzzing AC line interference that comes and goes at intervals?
Possible answers are:
A. Arcing contacts in a thermostatically controlled device.
B. A defective doorbell or doorbell transformer inside a nearby residence.
C. A malfunctioning illuminated advertising display.
D. All of these choices are correct.
As you are making use of your HF beam, you may notice that pointing it in a particular direction results in picking up noise in that direction. The reality is that all of these things can cause interference in the ham bands, making answer D the correct choice. This is where your noise hunting skills are important. You have to identify the source of the noise before you know who to contact to do something about it. At Radio Camp, we offers lots of opportunities to practice fox hunting, which is a great way to learn to track interference.
---
Website Update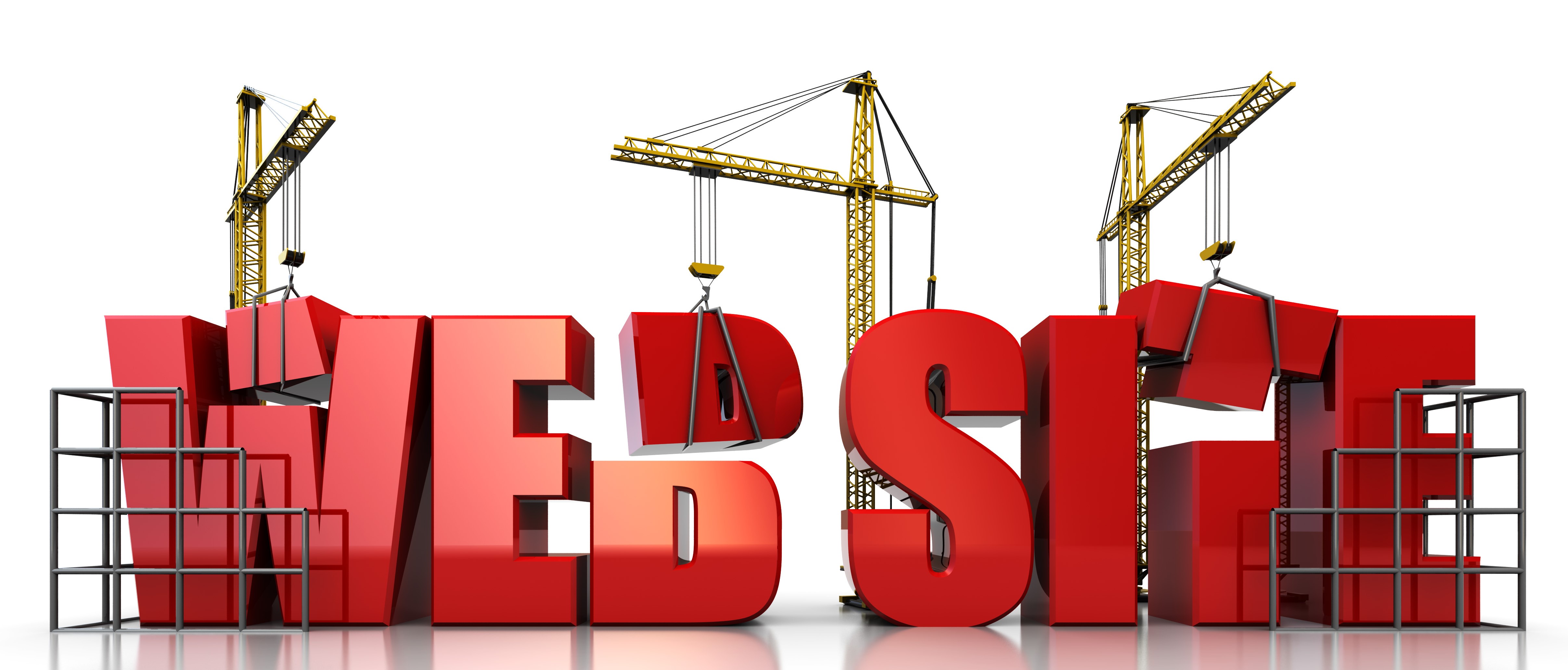 Here are the latest updates on the new Handiham.org website. Don't forget to monitor the site for updates throughout the week. When changes are made, I will post to the website. You can also find the latest updates any time by going to https://handiham.org/wordpress1/website-updates/. If you have any feedback about the website, I would love to hear from you. If you are a current member and your credentials are not allowing you to login to the site, please contact Pemdy for assistance at handiham@allina.com or 612-775-2291.
The February issue of the QCWA Journal is now available in Mp3 audio in the magazines and newsletters section of the members only website.
---
Equipment Connection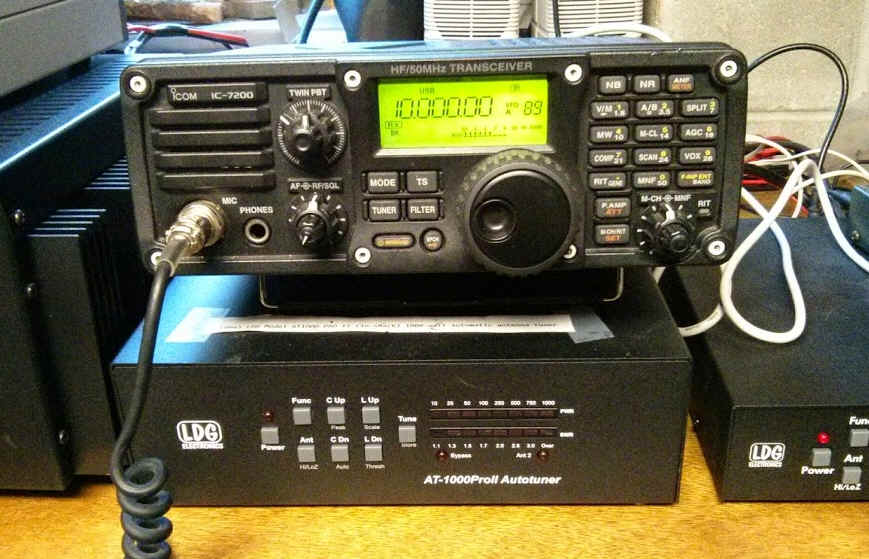 Equipment connections are happening, and the list is open! If you have a request for the Equipment Connection, contact me, leaving your name and phone number. I will call you to discuss your request. Please note that it may take several days for a return call due to all the other things going on in the Handiham Program. If you don't hear back from me after two weeks, you may contact me a second time. Additionally, if you have received any equipment from the Handiham Program during the last 12 months, you will automatically be placed at the bottom of the list so that others can also participate in the Equipment Connection.
Many thanks to the numerous people who have offered equipment for Handiham Members. If you have equipment that you would like to donate to a Handiham Program member, please email Lucinda at Lucinda.Moody@allina.com or call 1-612-775-2290.
---
Help Needed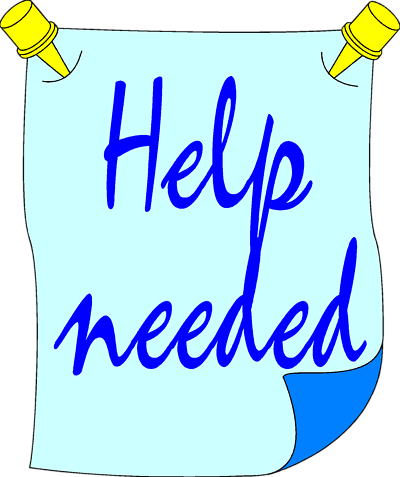 The Handiham Program needs contributors to Handiham World. Do you have a particular interest in amateur radio that you would like to share with others? Maybe you have a particular mode or band you like to operate and have learned a lot about. Or maybe you have some great stories to share from your experiences in the amateur radio hobby. Put your writing skills to work for Handiham World by sending your submissions to Lucinda.Moody@allina.com.
We are always looking for more readers, including some with a background in teaching in STEM related fields, especially if you have also worked with students requiring accommodations. We also need some readers with a background in teaching in STEM related fields, especially if you have also worked with students requiring accommodations. This volunteer position requires you to use your own equipment to record, however, we will provide the reading materials. If you or someone you know would like to try reading material for the members only section, please contact me for more information on how to submit a demo recording.
We need help updating our available resources for members. If you are blind and enjoy using your ham radio or assistive technology related devices, your assistance is especially needed. It would be a big help to your fellow Handiham Members if you would record a tutorial or product review. These need to be sent in Mp3 format, and the Handiham Program reserves the right to edit the recordings as needed before publishing in the Members Only section of the Handiham.org website. Please contact me at Lucinda.Moody@allina.com or 612-775-2290 if you have any questions.
I want to say a big thank you to those who have made or volunteered to make tutorials for the Members Only portion of the website. We have already had a number of members step up to offer their services, and their help is greatly appreciated! We also have some new readers who are working on some books, so keep watching for website updates as we add more content.
---
Check into our Handiham nets… Everyone is welcome!
How to find the Handiham Net:
The Handiham EchoLink conference is 494492. Connect via your iPhone, Android phone, PC, or on a connected simplex node or repeater system in your area.
The Handiham DMR Talkgroup on Brandmeister is 31990. On AllStar, it is available at node 47367.
The Handiham Net will be on the air daily. If there is no net control station on any scheduled net day, we will have a roundtable on the air get-together.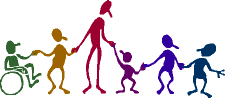 Our daily Echolink net continues to operate for anyone and everyone who wishes to participate at 11:00 hours CDT (Noon Eastern and 09:00 Pacific), as well as Wednesday evenings at 19:00 hours CDT (7 PM). If you calculate GMT, the time difference is that GMT is six hours ahead of Minnesota time during the winter.
Doug, N6NFF, poses a trivia question in the first half of the Wednesday evening session, so check in early if you want to take a guess. The answer to the trivia question is generally given shortly after the half-hour mark. A big THANK YOU to all of our net control stations.
---
Membership
You can pay your Handiham dues and certain other program fees on line. Simply follow the link to our secure payment site, then enter your information and submit the payment.

Handiham annual membership dues are $15.00. The lifetime membership rate is $150.00.
MEMBERSHIP DUES PAYMENT LINK
If you want to donate to the Handiham Program, please use our donation website. The instructions are at the following link:
DONATION LINK
As always, while our other services require that you have a current Handiham Program membership, you do not have to be a member to receive the Handiham World E-Letter.
How to contact us
There are several ways to contact us.
Postal Mail:
Courage Kenny Handiham Program
3915 Golden Valley Road MR 78446
Golden Valley, MN 55422
E-Mail: handiham@allina.com
Preferred telephone: 1-612-775-2291
Toll-Free telephone: 1-866-HANDIHAM (1-866-426-3442)
Note: Tuesdays through Thursdays between 9:00 AM and 3:00 PM United States Central Time are the best times to contact us.
You may also call Handiham Program Coordinator Lucinda Moody, AB8WF, at: 612-775-2290.
73, and I hope to hear you on the air soon!
For Handiham World, this is Lucinda Moody, AB8WF
The weekly e-letter is a compilation of assistive technology, operating information, and Handiham Program news. It is published on Mondays, and is available to everyone free of charge. Please email handiham@allina.com for changes of address, unsubscribes, etc. Include your old email address and your new address.
Podcast: Play in new window | Download