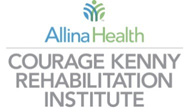 Courage Kenny Rehabilitation Institute Handiham World Weekly E-Letter for the week of February 24, 2020
This is a free weekly news & information update from the Courage Kenny Handiham Program, serving people with disabilities in Amateur Radio since 1967.
Our contact information is at the end.
Listen here:
https://handiham.org/audio/handiham24FEB2020.mp3

Get this podcast in iTunes:
RSS feed for the audio podcast if you use other podcasting software:
https://handiham.org/wordpress1/feed/podcast/
Subscribe or change your subscription to the E-mail version here.
---
Welcome to Handiham World.
In this edition:
A note from the coordinator
News in Assistive Technology
From the Mailbag
Interview of the Week
Ham Radio in the News
A Dip in the Pool
Website Update
Equipment Connection
Help Needed
Check into our nets!
…And more!
---
A note from the coordinator…
I was invited a couple weeks ago to be on the community radio station, WTBR, in Pittsfield, Massachusetts. I had the opportunity to share what we do in the program and how local radio clubs can get involved. If you want to listen to the podcast from that show, you can find it at: https://lnns.co/M26VSxRah8z.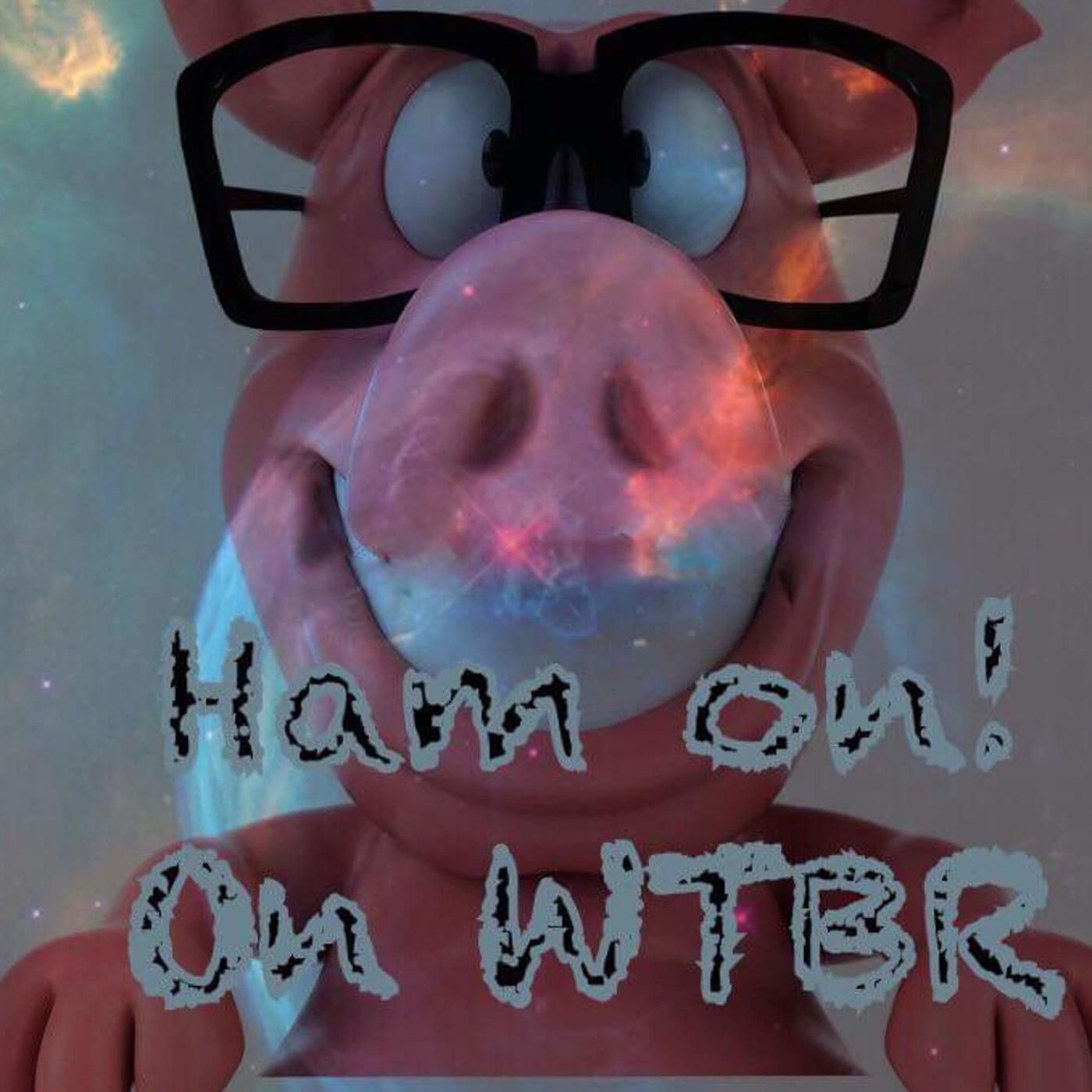 Along with the release of the new On the Air magazine, the ARRL is doing a new podcast to take a deeper look at some of the topics and projects included in the magazine. You can check it out at http://www.arrl.org/on-the-air-podcast.
There are still a few extra items from the latest merchandise list. If you want to see if something is available for you to order, please contact Pemdy.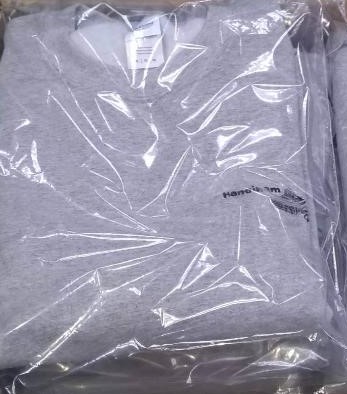 Radio Camp applications are in the mail. If you requested one, it should arrive sometime this week. If you haven't requested one and you want to come to camp this year, please contact Pemdy as soon as possible.
Camp will include license class instruction along with lots of hands-on amateur radio and training in science, technology, math, and engineering. Instructors are experienced ham radio operators from many locations who come together each summer to make this great experience a reality for campers of all abilities. The week will also give campers the opportunity to learn from each other while enjoying traditional camp activities like swimming, meals in the great outdoors, and nightly campfires.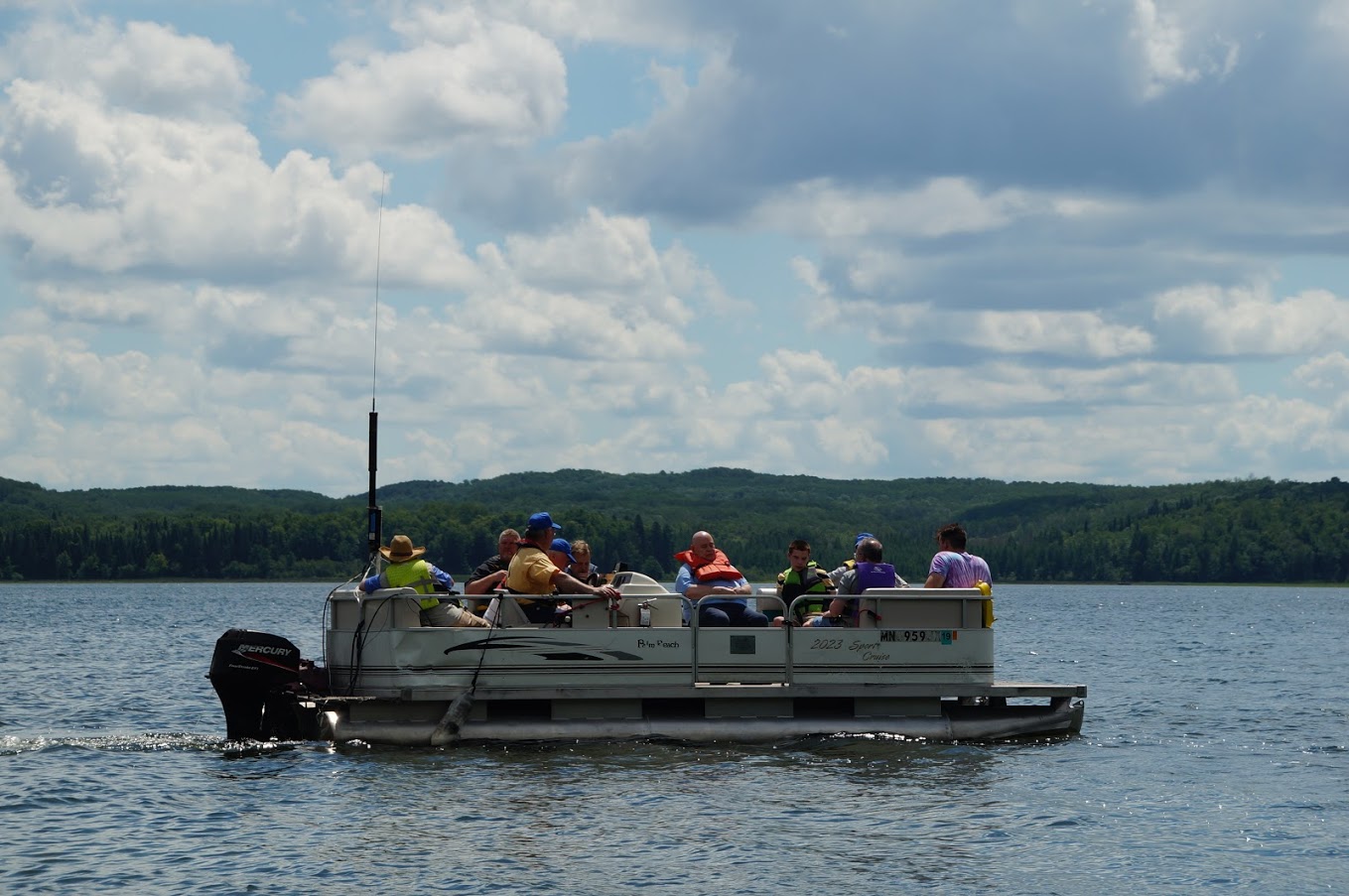 If you are having trouble receiving your E-Letter, you can always go to https://handiham.org/wordpress1/weekly-e-letter/ to see the latest E-Letter. Additionally, you can go to https://handiham.org/audio/handiham.mp3 to listen to the current podcast. These links are updated each time a new E-Letter and podcast is released.
Pemdy and I will be in the office during our usual hours this week. If you call the Handiham Program office, and we do not answer, please leave a message. When you leave that message, don't forget to leave your name, phone number, call sign, if you have one, and the reason for your call. Also, if you send an email, please include your name along with your call sign, and the reason for your email to speed up the response time. As always, if you need to update anything like your contact information, call sign, license class, membership, or members only log-in information, you can email us at handiham@allina.com.
In the E-Letter, there is an article about an accessible instrument, another article about Marines learning amateur radio, and the final part of a new interview with John Glass, NU6P. Of course, you can also find the regular articles you see here each week.
Do you have a story to share about assistive technology or ham radio related activities? Please send your articles and stories via email to Lucinda.Moody@allina.com or by calling me at 612-775-2290.
---
News in Assistive Technology
Arcana: An Innovative and Accessible Musical Instrument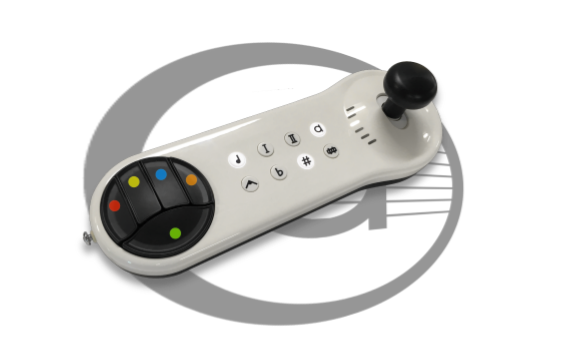 The Arcana was developed to enable people with disabilities to play an instrument and express themselves through music. Developed in Israel, it includes both melodic and harmonic scales and access to a wide range of notes. The instrument emulates a guitar, allowing for strumming movements in one hand while the other presses on keys similar to strings to produce chords. Because of its simplicity, music teachers do not require any special training. Adaptations can be made to meet the needs of users, including making it right or left-handed and adding switch access. To produce music, the Arcana is connected to an external device such as an iPhone or iPad. You can read more at: https://tech.beitissie.org.il/en/arcana
---
From the Mailbag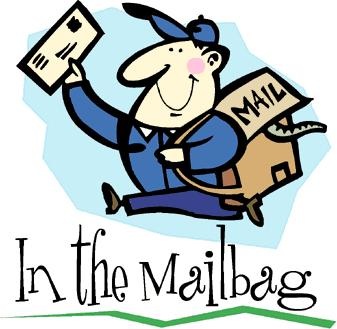 Hello Lucinda,

This is just a quick note to say thank you for the CQ Digest. Thank you to Jim Perry for staying with it this long. He continues to be an excellent reader.

Thank you for all you do for Handihams, too. I'm sure there's much that goes on behind the scenes which we never know about. By the way, thanks to Pemdy, too.

Have a productive day.

73,

John, KC0HSB
---
Interview of the Week
This week, we welcome back John Glass, NU6P. He is here to share his experience with Radio Camp last year and what he is looking forward to this summer at the next Radio Camp. Please join us for the final part of his interview.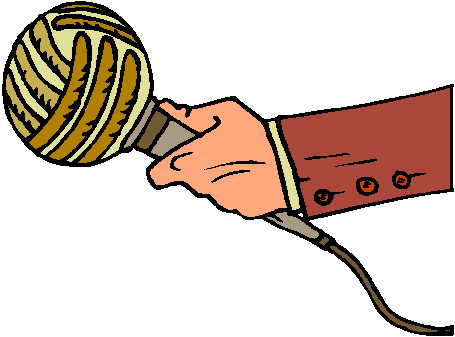 JG: And while we're talking about radio, which is what the camp is all about, we can't forget the nice 440 MHz repeater that we had at camp which had a computer connected to it with Echolink. And that allowed us to not only have good handheld coverage all over the camp with the repeater itself, but it also allowed us to participate on the Handiham daily nets as well as the Wednesday evening net.

JG: And I understand that this year, in addition to Echolink, we may also have the opportunity to try out IRLP as well if things come together the way that they might with a couple of things that we have talked about recently. So, that will be a new internet communications system that people may have the opportunity to try out that is similar to Echolink, but there are a whole bunch of different repeaters and nodes that you can connect to. So, having access to both networks will be a lot of fun.

LM: Yes, I think that's going to be one of the nice things for campers. It's also great for them to get experience using a repeater with Echolink and IRLP connected so that they know how to do it when they go home after camp.

JG: Definitely, yes.

LM: And one of the things that we will be doing again this year for all incoming Technician class students that pass their license exam, they will go home with a dual band handheld radio.

JG: Well, you can't ask for a better deal than that!

LM: Yes, it gets them a way to get started and get on the air. And hopefully the next year, they can come back and either go into the next license class or go into a class where they can develop their on-the-air skills.

JG: Well, I have to tell you that I'm really looking forward to the camp food again this next year. All those hamburgers and hotdogs and pizza and deli sandwiches—what more could a camper ask for? It definitely tasted good! And there's also the camp store for people who like to eat an occasional candy bar or drink a soft drink or bring home some camp souvenirs.

LM: And we'll have a deal again this year like we did last year where if you want Handiham Program merchandise, you'll be able to order that along with your camp application, and that order will be delivered to you at Radio Camp, which means you don't have to pay shipping!

JG: That'll be very good!

LM: And Pemdy does a great job of searching out what products to offer and getting all the design work done. She actually already has a new design this year for the 2020 Radio Camp logo, so, even if you got Handiham Program merchandise from the last camp, we have a new 2020 camp logo this year. So, it'll be different.

JG: So, that's just another thing for people to collect, which is really fun.

LM: Some of the things this year will be similar in that last year every evening we would have a campfire, and we would have jam sessions around the campfire—you can look forward to that again. And, for campers who play a portable instrument, please bring it with you to camp. We do enjoy our musical jam sessions!

JG: Well, I know I sure enjoyed it. And we can't end this interview without talking about the awards ceremony that you put together for us at the end of camp because I think that was where a lot of people really had the opportunity to show their appreciation for all of the great fun they had during the week.

LM: The awards ceremony is held the last night of camp, and we have three different awards that are given out. There's the Volunteer of the Year award that campers vote on, and then there's the Power of Positivity award that goes to a camper who exhibits a positive attitude, and then finally there's the Elmer award that goes to the camper who has been consistently helping other people with amateur radio related things throughout the week.

LM: These are things we want to encourage in people. Obviously, one of the great things about the amateur radio hobby is that traditionally we help other people develop their skills in the hobby. And so we want to continue to see that among our Handiham Program members as they help each other to improve their abilities. We have unique things that we learn as people with disabilities, and we can share that with other people and help them too.

JG: Well, for anyone who hasn't requested a camp application yet, if you have an interest in coming, I would strongly suggest that you get your request in really soon. And I'm really looking forward to seeing everyone again this coming July. It's going to be a lot of fun.

LM: And camp applications went out the middle of February, so now's the time to let Pemdy know if you haven't already that you want to get that camp application. We have more than 40 of them that have been requested already, so get your name in if you want to be there!

LM: And thanks again for taking the time to share your experience with Radio Camp with us. I think it's good to hear from other people that were there and what they experienced and what they liked and what they are looking forward to.

JG: You are very welcome, Lucinda, and I will see you this July.

LM: Sounds great! See you then!
Stay tuned for a new interview airing next week.
---
Ham Radio in the News
Fitting 19th Century Technology into 21st Century Warfighting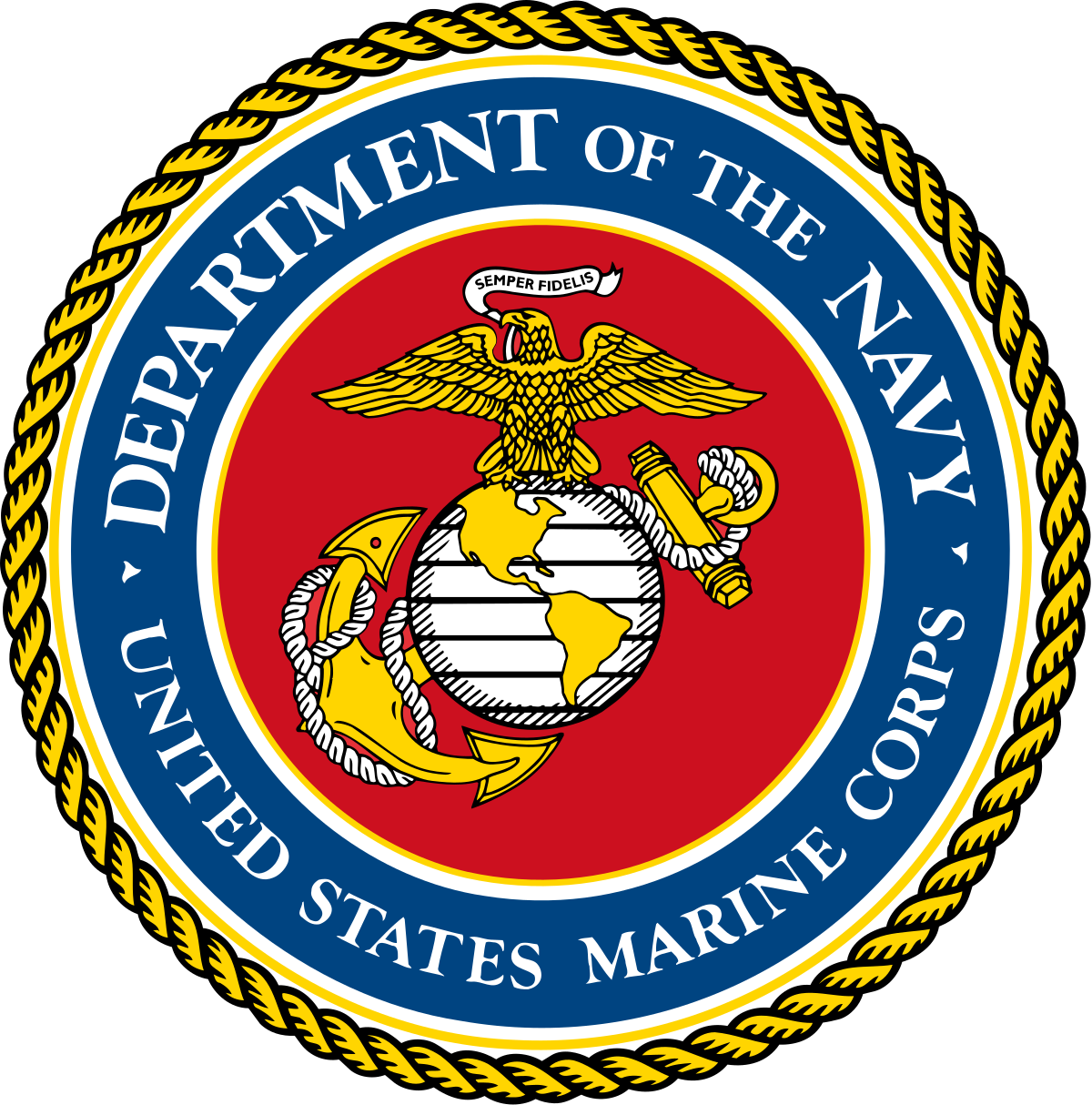 Some US Marines had the opportunity to participate in a licensing course in late January that was taught by members of the Brightleaf Amateur Radio Club from Greenville, North Carolina. Commanding officers realized the importance of teaching soldiers to use ham radio technology to expand their options for communications in the field. While embracing modern technology is a good thing, ham radio still functions when that new technology no longer works. You can learn more at: https://www.dvidshub.net/news/362206/fitting-19th-century-technology-into-21st-century-warfighting
---
A Dip in the Pool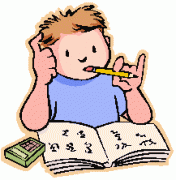 It's time to test our knowledge by taking a dip in the question pool…
Let's go to the General Class pool this week to a question about RF safety.
G0A01 asks: What is one way that RF energy can affect human body tissue?
Possible answers are:
A. It heats body tissue.
B. It causes radiation poisoning.
C. It causes the blood count to reach a dangerously low level.
D. It cools body tissue.
In the same way that a microwave oven heats your leftovers from last night's dinner, RF energy from your antenna that is concentrated on the human body heats the body tissue, making answer A the correct choice. RF burns are a very real thing. Just ask anyone who has experienced one! Hams need to avoid touching equipment that is poorly grounded or standing too close to an antenna while someone is transmitting. If you are using a dish antenna, you should always stand behind or well off to the side to avoid RF exposure.
---
Website Update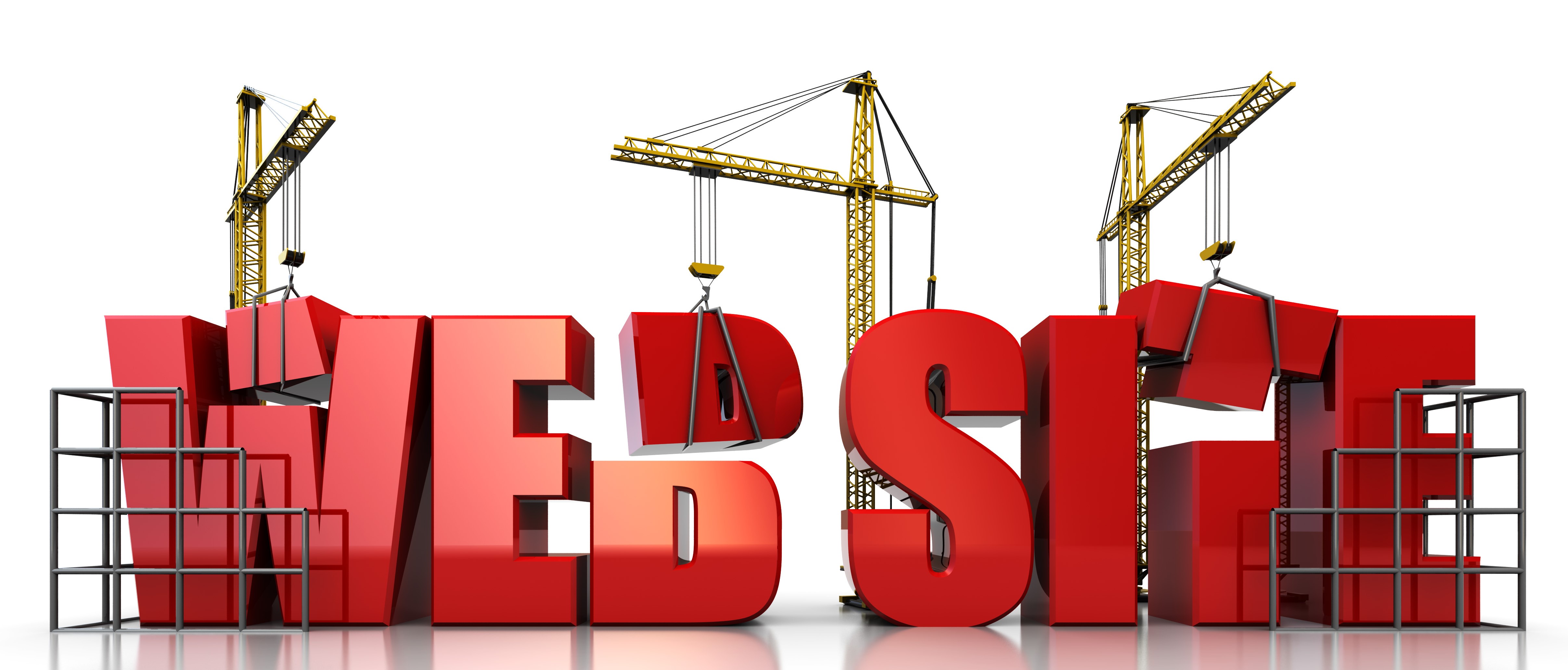 Here are the latest updates on the new Handiham.org website. Don't forget to monitor the site for updates throughout the week. When changes are made, I will post to the website. You can also find the latest updates any time by going to https://handiham.org/wordpress1/website-updates/. If you have any feedback about the website, I would love to hear from you. If you are a current member and your credentials are not allowing you to login to the site, please contact Pemdy for assistance at handiham@allina.com or 612-775-2291.
The February issue of CQ Magazine is now available in DAISY audio in the magazines and newsletters section of the members only website.
---
Equipment Connection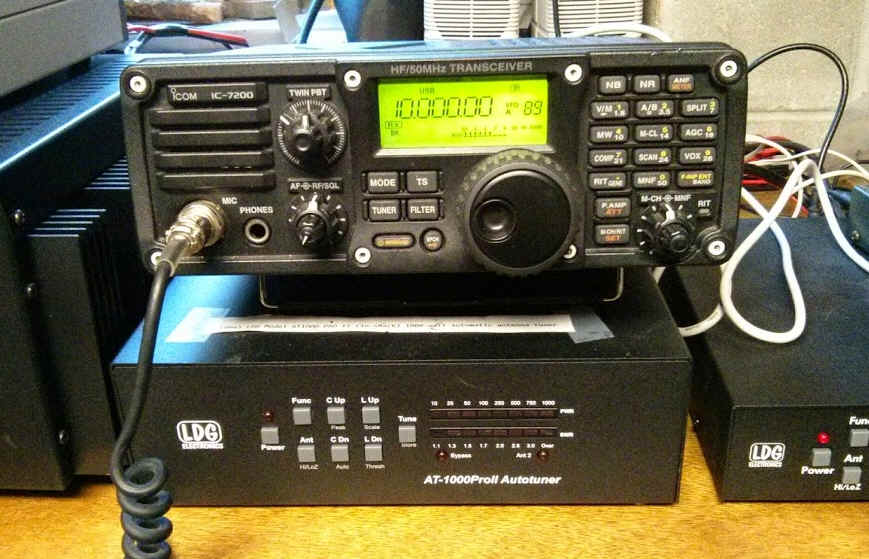 Equipment connections are happening, and the list is open! If you have a request for the Equipment Connection, contact me, leaving your name and phone number. I will call you to discuss your request. Please note that it may take several days for a return call due to all the other things going on in the Handiham Program. If you don't hear back from me after two weeks, you may contact me a second time. Additionally, if you have received any equipment from the Handiham Program during the last 12 months, you will automatically be placed at the bottom of the list so that others can also participate in the Equipment Connection.
Many thanks to the numerous people who have offered equipment for Handiham Members. If you have equipment that you would like to donate to a Handiham Program member, please email Lucinda at Lucinda.Moody@allina.com or call 1-612-775-2290.
---
Help Needed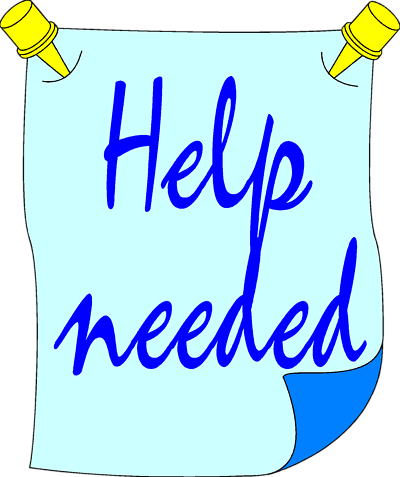 The Handiham Program needs contributors to Handiham World. Do you have a particular interest in amateur radio that you would like to share with others? Maybe you have a particular mode or band you like to operate and have learned a lot about. Or maybe you have some great stories to share from your experiences in the amateur radio hobby. Put your writing skills to work for Handiham World by sending your submissions to Lucinda.Moody@allina.com.
We are always looking for more readers, including some with a background in teaching in STEM related fields, especially if you have also worked with students requiring accommodations. We also need some readers with a background in teaching in STEM related fields, especially if you have also worked with students requiring accommodations. This volunteer position requires you to use your own equipment to record, however, we will provide the reading materials. If you or someone you know would like to try reading material for the members only section, please contact me for more information on how to submit a demo recording.
We need help updating our available resources for members. If you are blind and enjoy using your ham radio or assistive technology related devices, your assistance is especially needed. It would be a big help to your fellow Handiham Members if you would record a tutorial or product review. These need to be sent in Mp3 format, and the Handiham Program reserves the right to edit the recordings as needed before publishing in the Members Only section of the Handiham.org website. Please contact me at Lucinda.Moody@allina.com or 612-775-2290 if you have any questions.
I want to say a big thank you to those who have made or volunteered to make tutorials for the Members Only portion of the website. We have already had a number of members step up to offer their services, and their help is greatly appreciated! We also have some new readers who are working on some books, so keep watching for website updates as we add more content.
---
Check into our Handiham nets… Everyone is welcome!
How to find the Handiham Net:
The Handiham EchoLink conference is 494492. Connect via your iPhone, Android phone, PC, or on a connected simplex node or repeater system in your area.
The Handiham DMR Talkgroup on Brandmeister is 31990. On AllStar, it is available at node 47367.
The Handiham Net will be on the air daily. If there is no net control station on any scheduled net day, we will have a roundtable on the air get-together.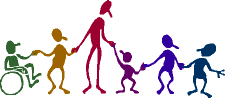 Our daily Echolink net continues to operate for anyone and everyone who wishes to participate at 11:00 hours CDT (Noon Eastern and 09:00 Pacific), as well as Wednesday evenings at 19:00 hours CDT (7 PM). If you calculate GMT, the time difference is that GMT is six hours ahead of Minnesota time during the winter.
Doug, N6NFF, poses a trivia question in the first half of the Wednesday evening session, so check in early if you want to take a guess. The answer to the trivia question is generally given shortly after the half-hour mark. A big THANK YOU to all of our net control stations.
---
Membership
You can pay your Handiham dues and certain other program fees on line. Simply follow the link to our secure payment site, then enter your information and submit the payment.

Handiham annual membership dues are $15.00. The lifetime membership rate is $150.00.
MEMBERSHIP DUES PAYMENT LINK
If you want to donate to the Handiham Program, please use our donation website. The instructions are at the following link:
DONATION LINK
As always, while our other services require that you have a current Handiham Program membership, you do not have to be a member to receive the Handiham World E-Letter.
How to contact us
There are several ways to contact us.
Postal Mail:
Courage Kenny Handiham Program
3915 Golden Valley Road MR 78446
Golden Valley, MN 55422
E-Mail: handiham@allina.com
Preferred telephone: 1-612-775-2291
Toll-Free telephone: 1-866-HANDIHAM (1-866-426-3442)
Note: Tuesdays through Thursdays between 9:00 AM and 3:00 PM United States Central Time are the best times to contact us.
You may also call Handiham Program Coordinator Lucinda Moody, AB8WF, at: 612-775-2290.
73, and I hope to hear you on the air soon!
For Handiham World, this is Lucinda Moody, AB8WF
The weekly e-letter is a compilation of assistive technology, operating information, and Handiham Program news. It is published on Mondays, and is available to everyone free of charge. Please email handiham@allina.com for changes of address, unsubscribes, etc. Include your old email address and your new address.
Podcast: Play in new window | Download