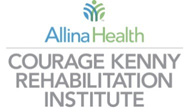 Courage Kenny Rehabilitation Institute Handiham World Weekly E-Letter for the week of March 23, 2020
This is a free weekly news & information update from the Courage Kenny Handiham Program, serving people with disabilities in Amateur Radio since 1967.
Our contact information is at the end.
Listen here:
https://handiham.org/audio/handiham23MAR2020.mp3

Get this podcast in iTunes:
RSS feed for the audio podcast if you use other podcasting software:
https://handiham.org/wordpress1/feed/podcast/
Subscribe or change your subscription to the E-mail version here.
---
Welcome to Handiham World.
In this edition:
A note from the coordinator
News in Assistive Technology
From the Mailbag
Interview of the Week
Ham Radio in the News
A Dip in the Pool
Website Update
Equipment Connection
Help Needed
Check into our nets!
…And more!
---
A note from the coordinator…
It is with a heavy heart that I announce that longtime Handiham Program volunteer Bill Vokac, K9BV, is a silent key. Bill's wife contacted me late last week to share the news. The photo they used for his obituary is from Radio camp, and she said they chose that one because of how much joy he felt at camp.
The following is taken from Bill's obituary:

William Beran Vokac, 77, of Mansfield, Illinois, passed away in Urbana on March 20, 2020.

Bill met his wife Ruth Ann at the University of Illinois in Urbana-Champaign when they were both undergraduates, and they married on April 30, 1965. After graduation, they remained avid Illini fans, attending football and basketball games regularly.

Bill's passions were music, sailing, and ham radio. He played trombone and euphonium in several Champaign-Urbana groups for years, including through his last year. He sailed all his adult life at Homer Lake and Clinton Lake, held various leadership roles in Clinton Lake Sailing Association, and taught sailing lessons to anyone who wanted to learn the intricacies of his sport. He earned his general ham license, call sign K9WQY, in high school. Later, he upgraded to an extra class and changed his call sign to K9BV. He also taught amateur radio, particularly enjoying his time helping students with disabilities earn their amateur radio licenses at the Handiham Radio Camp in Minnesota.

In his professional life, Bill taught science to junior high and high school students and owned an electronics service store in Mansfield.

A service will be held at a later date.
When we were planning for Radio Camp last year, Bill was excited, telling me that he couldn't wait to come to camp, especially back at Courage North. Bill did make it back last summer, even though he already was not feeling that well. I am thankful that we got to share one last camp with him.
Do you have a story you would like to share about Bill? You can email your story to me, record your story and send to me, or you can set up a time with me to record your story as part of a phone interview. It would be great to share the memories we have of Bill from over the years with each other and with his family.
As we continue our new normal of social spacing to slow the spread of COVID-19, there are several things that can be done to help maintain a sense of calm amid the chaos. First, as I mentioned last week, limit your exposure to news coverage of the virus to no more than a few minutes per day. Second, maintain contact with friends via radio, phone, or video. Third, keep a consistent routine of getting up, eating meals, exercise, and going to bed. Even if you are now staying at home, that routine will help you to continue to feel a sense of structure in your life. Finally, see what you can do to help others. Perhaps you have a neighbor whose children would like to know more about ham radio. Maybe you can call someone you know who is now isolated due to the virus. Helping others encourages a sense of purpose and connection.
Due to the spread of COVID-19, Pemdy and I are now working out of our homes. We will continue to check our phone messages and return phone calls, and Pemdy will go into the office once a week to get the mail. Of course, the best way to get in touch with us during this time is via email.
Along with the release of the new On the Air magazine, the ARRL is doing a new podcast to take a deeper look at some of the topics and projects included in the magazine. You can check it out at http://www.arrl.org/on-the-air-podcast.
Radio Camp 2020 is still on for this summer and is just over four months away. Applications went out last month and several completed applications have already been returned. If you want to come to camp, please fill it out and return it as soon as possible. If you haven't requested one and you want to come to camp this year, please contact Pemdy right away. Please note: In the event that there is a cancellation of camp due to COVID-19, all payments, including the deposit, will be refunded.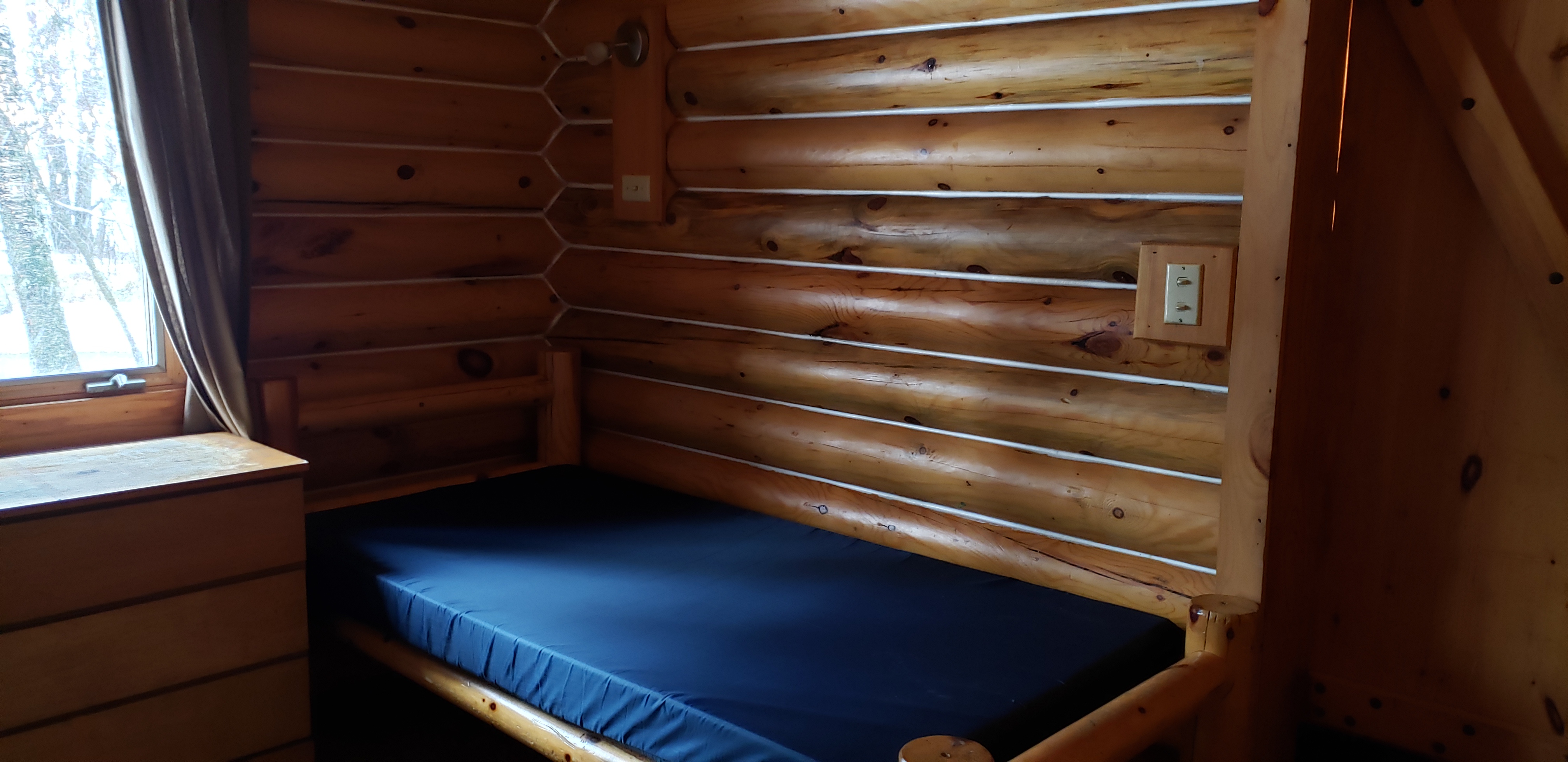 Camp will include license class instruction along with lots of hands-on amateur radio and training in science, technology, math, and engineering. Instructors are experienced ham radio operators from many locations who come together each summer to make this great experience a reality for campers of all abilities. The week will also give campers the opportunity to learn from each other while enjoying traditional camp activities like swimming, meals in the great outdoors, and nightly campfires.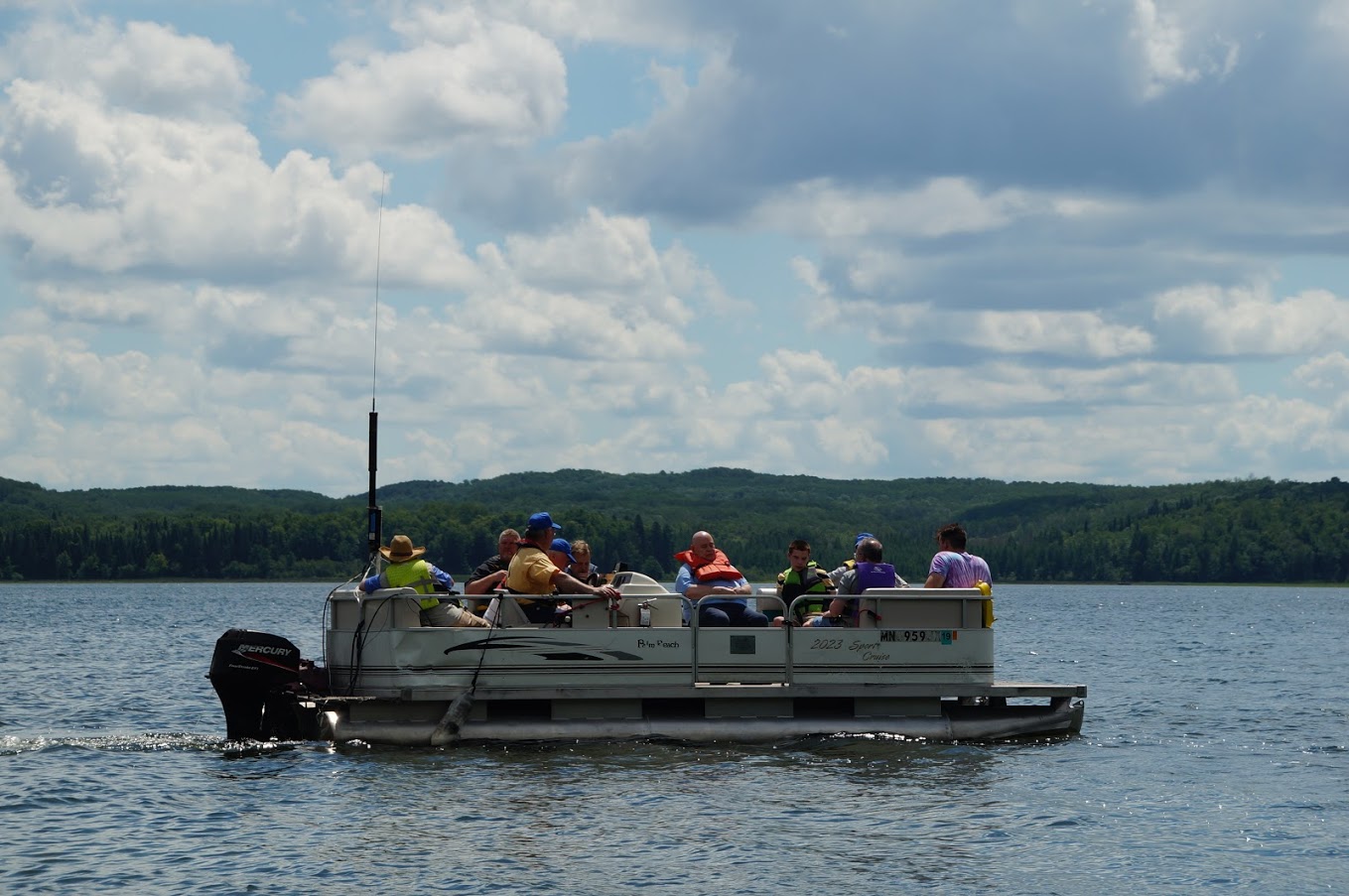 If you are having trouble receiving your E-Letter, you can always go to https://handiham.org/wordpress1/weekly-e-letter/ to see the latest E-Letter. Additionally, you can go to https://handiham.org/audio/handiham.mp3 to listen to the current podcast. These links are updated each time a new E-Letter and podcast is released.
While Pemdy and I are still available, we will not be in the office to answer phones. If you call the Handiham Program office, please leave a message, and we will return your call as soon as possible. When you leave that message, don't forget to leave your name, phone number, call sign, if you have one, and the reason for your call. Also, if you send an email, please include your name along with your call sign, and the reason for your email to speed up the response time. As always, if you need to update anything like your contact information, call sign, license class, membership, or members only log-in information, you can email us at handiham@allina.com.
In the E-Letter, there is an article about the integration of Google Glass with Envision, another article about some hams working to develop an affordable ventilator, and a replay of one of the camp interviews from last year with Ty, KE0WLM, one of Bill's students. Of course, you can also find the regular articles you see here each week.
Do you have a story to share about assistive technology or ham radio related activities? Please send your articles and stories via email to Lucinda.Moody@allina.com or by calling me at 612-775-2290.
---
News in Assistive Technology
Envision Sees Clearer with Google Glass Integration
Envision's AI software is now being supported on Google Glass. Envision uses AI algorithms to extract different information from the surrounding area and then speaks the images audibly to allow the user an improved understanding of their environment. The glasses connect to a smartphone using Bluetooth to access the Envision app. Users can adjust settings and connect to the internet with the smartphone. Additionally, Envision can read any type of text from any surface using OCR. To learn more, go to: https://bits-chips.nl/artikel/envision-sees-clearer-with-google-glass-integration/
---
From the Mailbag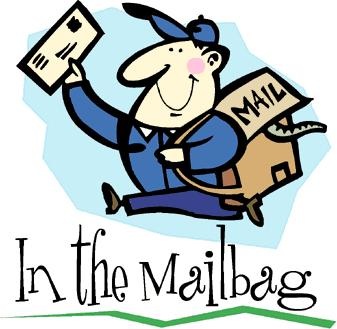 Hi,

Some time ago I wrote in about YFKlog, a text mode logger for Linux. Recently I discovered another logger called TLF. It has a more streamlined layout for contests and general QSOs, and I like it.

It can be found at: https://tlf.github.io

73,

Austin, KA3TTT
---
Hi Lucinda,

I just wanted to let you and everyone know that I worked 2 contacts on 20 in the Russian DX contest on my 82 foot snake, and I also worked 1 contact on 20 with a 17 feet 4 inch quarter wave snake for 20. I'm using my Elecraft KX3 15-watt radio with the built in antenna tuner that can work with SWRs of up to 12.9 to 1. It's the best antenna tuner I have ever used! I've made contacts with an SWR from 1 to 1 all the way up through 12.9 to 1. Now, do I like an SWR that high? Certainly not, but at least this antenna tuner will work, and you can make contacts on the KX3 with a high SWR. I know because I've done it when I could not get the SWR down to 1 to 1.

If anyone is looking to buy a radio, get the Elecraft KX3, and tell them you want the built-in antenna tuner. Of course, they have the K3, which is their 100-watt radio as well!

73,

Trippy, AC8S
---
Interview of the Week
I didn't get a chance to interview Bill, K9BV, last summer at camp because he left early due to not feeling that well. I did go back and find an interview with Jason, KE0UXK, and one of his students, Ty, KE0WLM, a father and son team. Ty passed his Technician class license exam at camp. Please enjoy this replay of that interview.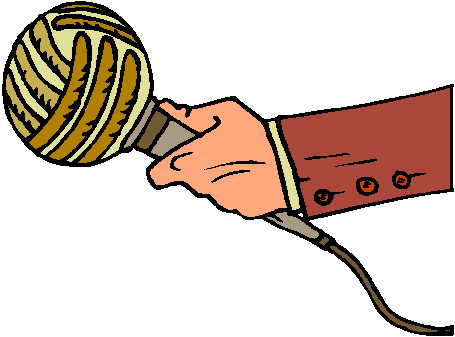 LM: We have Jason, who is the father of Ty, one of our students. And Ty, what test did you take this morning?

TP: Technician.

LM: And what was the outcome?

TP: I passed it!

LM: So, Ty is a new Technician, and Jason actually got his Technician earlier this year!

JP: Yes, I did.

LM: So, now we have two people in this family that are licensed. We will have to see what you can do. Maybe you can put up an antenna farm now! Tell us a little about your week at camp.

TP: Sunday, I arrived here not knowing what to expect because I had never been to a camp like this before.

LM: And it is a different camp than other traditional camps.

TP: Yes. I liked the tubing.

LM: Did you like the campfires?

TP: Yes.

LM: Did you like Matt Arthur?

TP: Yes. Loved him to death!

LM: Matt Arthur made a new friend! And you liked Sue.

TP: Yes.

LM: She taught in the Technician Class. And your other Technician instructor was Bill Vokac. We had a bigger Technician class this year at
camp, bigger than we have had in quite a while. And out of the six students, four of them tested, and they all passed!

LM: Tell me, where did you guys drive from?

TP: Kansas.

LM: You drove a long way! How many hours was that?

TP: Eleven.

LM: Wow! That's a long trip!

JP: It was well worth it, wasn't it, Ty.

TP: Yes, it was.

LM: Well, I'm glad you came, and you are going home with some cool new stuff after the awards ceremony tonight, so that will be fun! Thank you so much for talking with us.

JP: I would like to thank you for having us. We had a really good time, and we learned a lot. We learned a lot more than just ham radio stuff. We met a lot of great people, and we are grateful for that experience.

LM: We have a lot of great people up here—lots of great volunteers, great camp staff, and great campers. There's a lot of talent in this group!

JP: Thank you so much for having us!

LM: My pleasure! It was great to have you here!
Stay tuned for a new interview airing next week.
---
Ham Radio in the News
Radio Amateurs Team Up to Help University Design Low-Cost Ventilator
Amateur radio operators from around the globe have stepped up to assist a University of Florida professor and his engineering team as they seek to develop an open-source, low-cost ventilator. The medical device would be affordable and built from commonly available materials. The control software would be Arduino-based. With the limited number of ventilators available for patients needing time to recover from COVID-19, affordable concepts for ventilators could literally be the difference between life and death, making the devices affordable for hospitals in developing countries and expanding treatment options. You can learn more at: http://www.arrl.org/news/radio-amateurs-team-up-to-help-university-design-low-cost-ventilator
---
A Dip in the Pool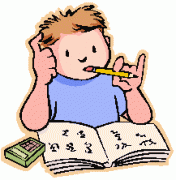 It's time to test our knowledge by taking a dip in the question pool…
Let's go to the Extra Class pool this week to a question about vertical antennas.
E9C13 What is the main effect of placing a vertical antenna over an imperfect ground?
A. It causes increased SWR.
B. It changes the impedance angle of the matching network.
C. It reduces low-angle radiation.
D. It reduces losses in the radiating portion of the antenna.
If your vertical antenna does not have an effective ground, the radiation angle could be almost vertical, reducing your chances of making that coveted DX contact. A vertical antenna with a good ground system produces low-angle radiation, the kind you need for those rare DX contacts. That makes answer C the correct choice.
---
Website Update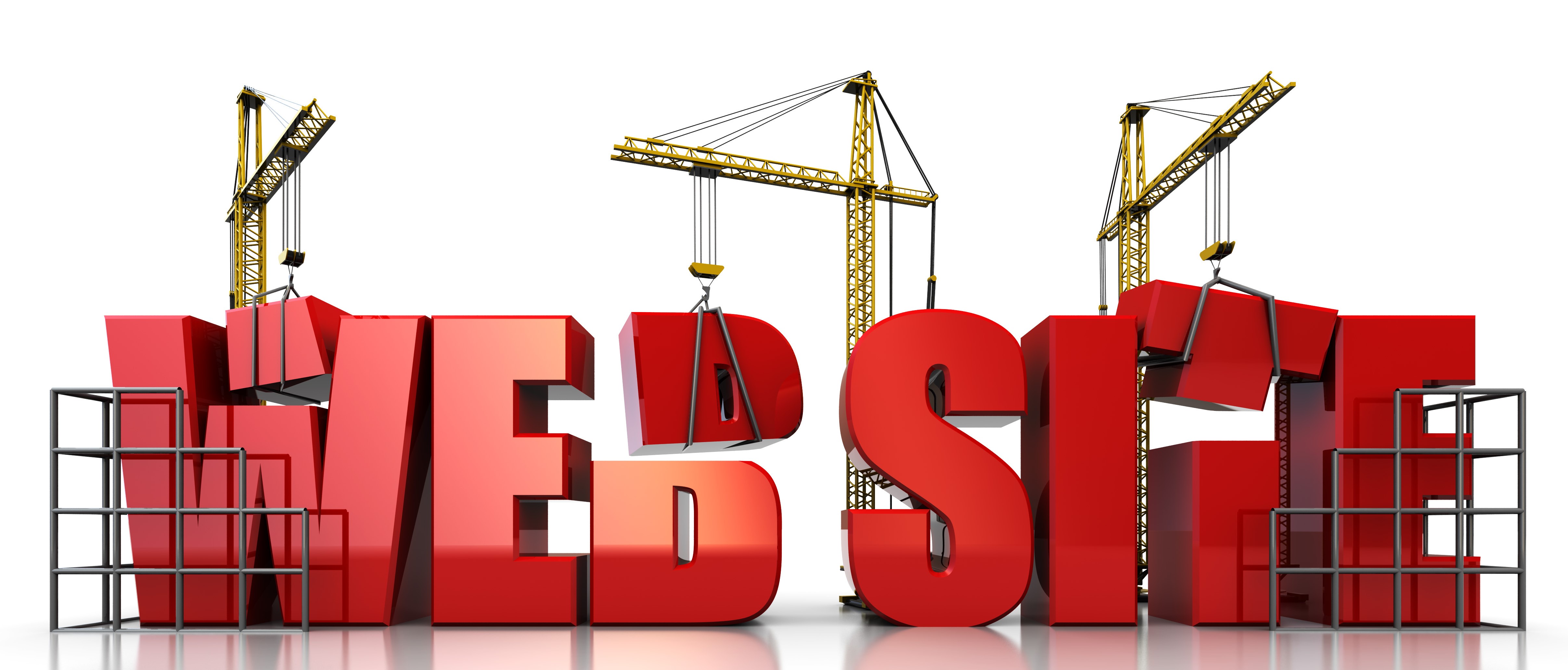 Here are the latest updates on the new Handiham.org website. Don't forget to monitor the site for updates throughout the week. When changes are made, I will post to the website. You can also find the latest updates any time by going to https://handiham.org/wordpress1/website-updates/. If you have any feedback about the website, I would love to hear from you. If you are a current member and your credentials are not allowing you to login to the site, please contact Pemdy for assistance at handiham@allina.com or 612-775-2291.
---
Equipment Connection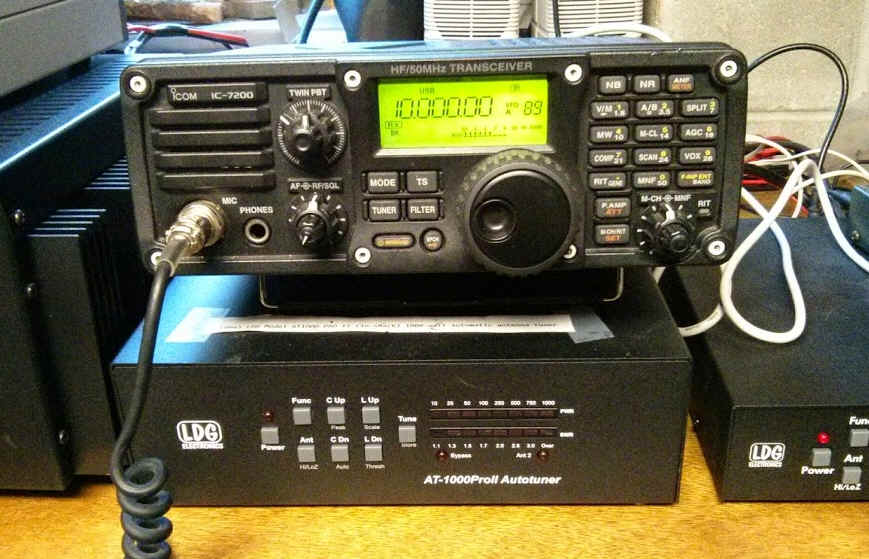 Equipment connections are happening, and the list is open! If you have a request for the Equipment Connection, contact me, leaving your name and phone number. I will call you to discuss your request. Please note that it may take several days for a return call due to all the other things going on in the Handiham Program. If you don't hear back from me after two weeks, you may contact me a second time. Additionally, if you have received any equipment from the Handiham Program during the last 12 months, you will automatically be placed at the bottom of the list so that others can also participate in the Equipment Connection.
Many thanks to the numerous people who have offered equipment for Handiham Members. If you have equipment that you would like to donate to a Handiham Program member, please email Lucinda at Lucinda.Moody@allina.com or call 1-612-775-2290.
---
Help Needed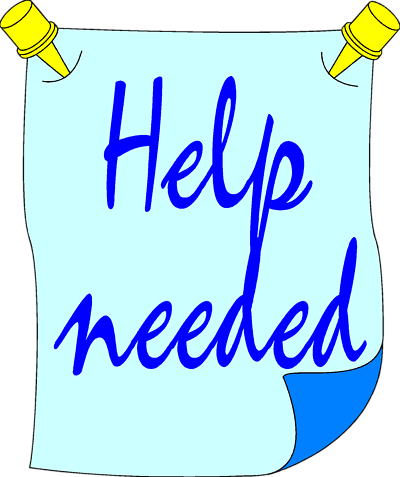 The Handiham Program needs contributors to Handiham World. Do you have a particular interest in amateur radio that you would like to share with others? Maybe you have a particular mode or band you like to operate and have learned a lot about. Or maybe you have some great stories to share from your experiences in the amateur radio hobby. Put your writing skills to work for Handiham World by sending your submissions to Lucinda.Moody@allina.com.
We are always looking for more readers, including some with a background in teaching in STEM related fields, especially if you have also worked with students requiring accommodations. We also need some readers with a background in teaching in STEM related fields, especially if you have also worked with students requiring accommodations. This volunteer position requires you to use your own equipment to record, however, we will provide the reading materials. If you or someone you know would like to try reading material for the members only section, please contact me for more information on how to submit a demo recording.
We need help updating our available resources for members. If you are blind and enjoy using your ham radio or assistive technology related devices, your assistance is especially needed. It would be a big help to your fellow Handiham Members if you would record a tutorial or product review. These need to be sent in Mp3 format, and the Handiham Program reserves the right to edit the recordings as needed before publishing in the Members Only section of the Handiham.org website. Please contact me at Lucinda.Moody@allina.com or 612-775-2290 if you have any questions.
I want to say a big thank you to those who have made or volunteered to make tutorials for the Members Only portion of the website. We have already had a number of members step up to offer their services, and their help is greatly appreciated! We also have some new readers who are working on some books, so keep watching for website updates as we add more content.
---
Check into our Handiham nets… Everyone is welcome!
How to find the Handiham Net:
The Handiham EchoLink conference is 494492. Connect via your iPhone, Android phone, PC, or on a connected simplex node or repeater system in your area.
The Handiham DMR Talkgroup on Brandmeister is 31990. On AllStar, it is available at node 47367.
The Handiham Net will be on the air daily. If there is no net control station on any scheduled net day, we will have a roundtable on the air get-together.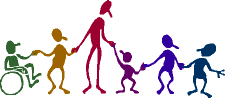 Our daily Echolink net continues to operate for anyone and everyone who wishes to participate at 11:00 hours CDT (Noon Eastern and 09:00 Pacific), as well as Wednesday evenings at 19:00 hours CDT (7 PM). If you calculate GMT, the time difference is that GMT is five hours ahead of Minnesota time during the summer.
Doug, N6NFF, poses a trivia question in the first half of the Wednesday evening session, so check in early if you want to take a guess. The answer to the trivia question is generally given shortly after the half-hour mark. A big THANK YOU to all of our net control stations.
---
Membership
You can pay your Handiham dues and certain other program fees on line. Simply follow the link to our secure payment site, then enter your information and submit the payment.

Handiham annual membership dues are $15.00. The lifetime membership rate is $150.00.
MEMBERSHIP DUES PAYMENT LINK
If you want to donate to the Handiham Program, please use our donation website. The instructions are at the following link:
DONATION LINK
As always, while our other services require that you have a current Handiham Program membership, you do not have to be a member to receive the Handiham World E-Letter.
How to contact us
There are several ways to contact us.
Postal Mail:
Courage Kenny Handiham Program
3915 Golden Valley Road MR 78446
Golden Valley, MN 55422
E-Mail: handiham@allina.com
Preferred telephone: 1-612-775-2291
Toll-Free telephone: 1-866-HANDIHAM (1-866-426-3442)
Note: Tuesdays through Thursdays between 9:00 AM and 3:00 PM United States Central Time are the best times to contact us.
You may also call Handiham Program Coordinator Lucinda Moody, AB8WF, at: 612-775-2290.
73, and I hope to hear you on the air soon!
For Handiham World, this is Lucinda Moody, AB8WF
The weekly e-letter is a compilation of assistive technology, operating information, and Handiham Program news. It is published on Mondays, and is available to everyone free of charge. Please email handiham@allina.com for changes of address, unsubscribes, etc. Include your old email address and your new address.
Podcast: Play in new window | Download