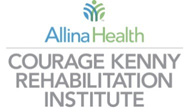 Courage Kenny Rehabilitation Institute Handiham World Weekly E-Letter for the week of April 6, 2020
This is a free weekly news & information update from the Courage Kenny Handiham Program, serving people with disabilities in Amateur Radio since 1967.
Our contact information is at the end.
Listen here:
https://handiham.org/audio/handiham06APR2020.mp3

Get this podcast in iTunes:
RSS feed for the audio podcast if you use other podcasting software:
https://handiham.org/wordpress1/feed/podcast/
Subscribe or change your subscription to the E-mail version here.
---
Welcome to Handiham World.
In this edition:
A note from the coordinator
News in Assistive Technology
From the Mailbag
Interview of the Week
Ham Radio in the News
A Dip in the Pool
Website Update
Equipment Connection
Help Needed
Check into our nets!
…And more!
---
A note from the coordinator…
We will continue our tribute to Bill Vokac, K9BV, in this week's Handiham World. Bill, a Handiham Program volunteer for many years, became a silent key on March 20, 2020. He leaves a legacy of ham radio operators who became licensed thanks to his teaching along with a lot of special memories of sailboat rides during Radio Camp. We are so thankful for his many years of service to Handiham Program members.
As we continue our new normal of maintaining physical distance to slow the spread of COVID-19, there are several things that can be done to help maintain a sense of calm amid the chaos. First, limit your exposure to news coverage of the virus to no more than a few minutes per day. Second, maintain contact with friends via radio (preferred contact method for hams), phone, or video chat. This is a great time to keep your local repeater active and check in with hams you haven't talked to in a long time. Third, keep a consistent routine of getting up, eating meals, exercise, and going to bed. Even if you are now staying at home, that routine will help you to maintain structure in your life. Finally, see what you can do to help others. Perhaps you have a neighbor whose children would like to know more about ham radio. Maybe you can call someone you know who is now isolated due to the virus. Helping others encourages a sense of purpose and connection.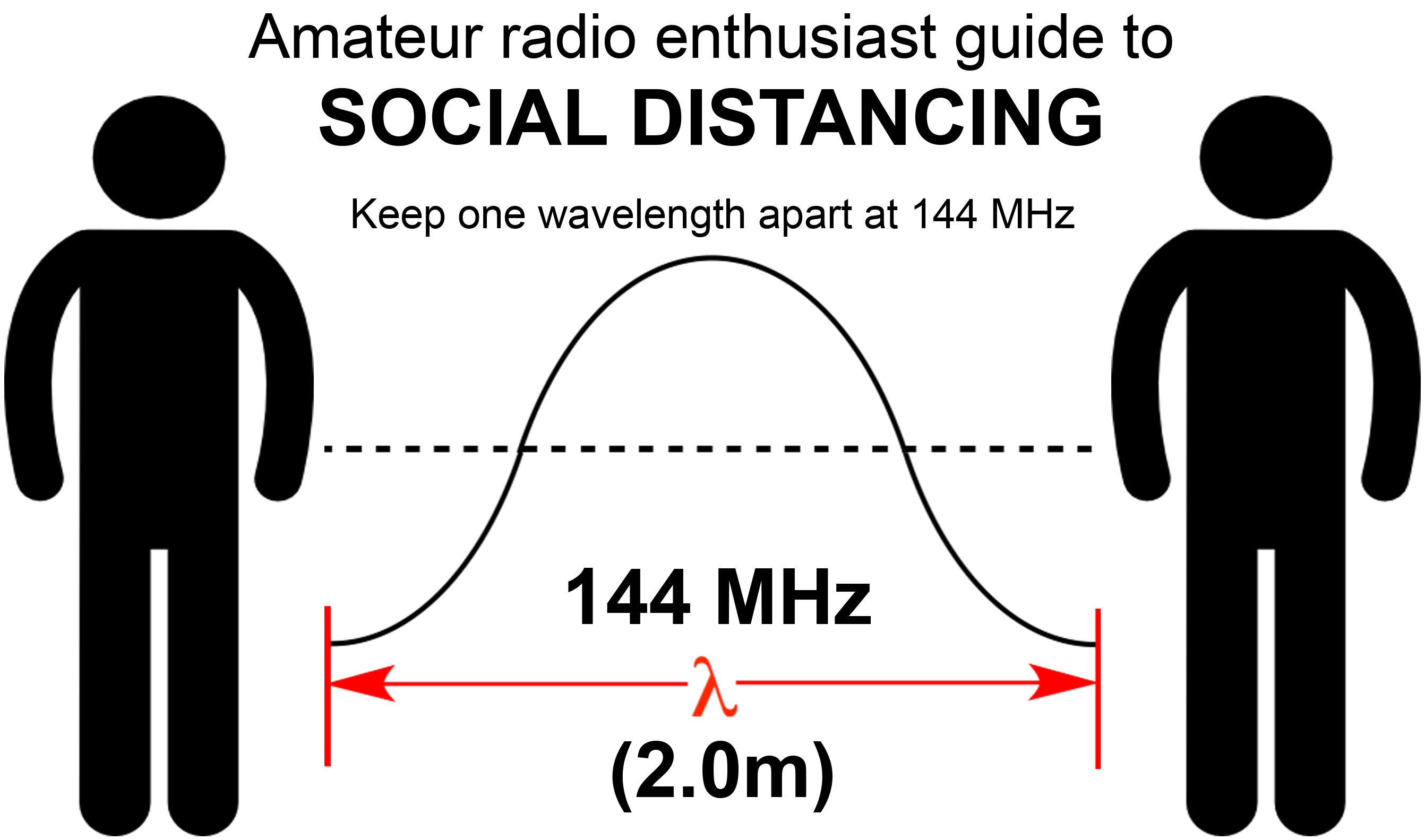 Due to the spread of COVID-19, Pemdy and I continue to work out of our homes. We are still able to check our phone messages and return phone calls, and Pemdy will go into the office once a week to get the mail. Of course, the best way to get in touch with us during this time is via email.
Along with the release of the new On the Air magazine, the ARRL is doing a new podcast to take a deeper look at some of the topics and projects included in the magazine. You can check it out at http://www.arrl.org/on-the-air-podcast.
At this time, Radio Camp 2020 is still on for this summer. Applications went out in February, and several completed applications have already been returned. If you want to come to camp, please fill it out and return it as soon as possible. If you haven't requested one and you want to come to camp this year, please contact Pemdy right away. Please note: In the event that there is a cancellation of camp due to COVID-19, all payments, including the deposit, will be refunded.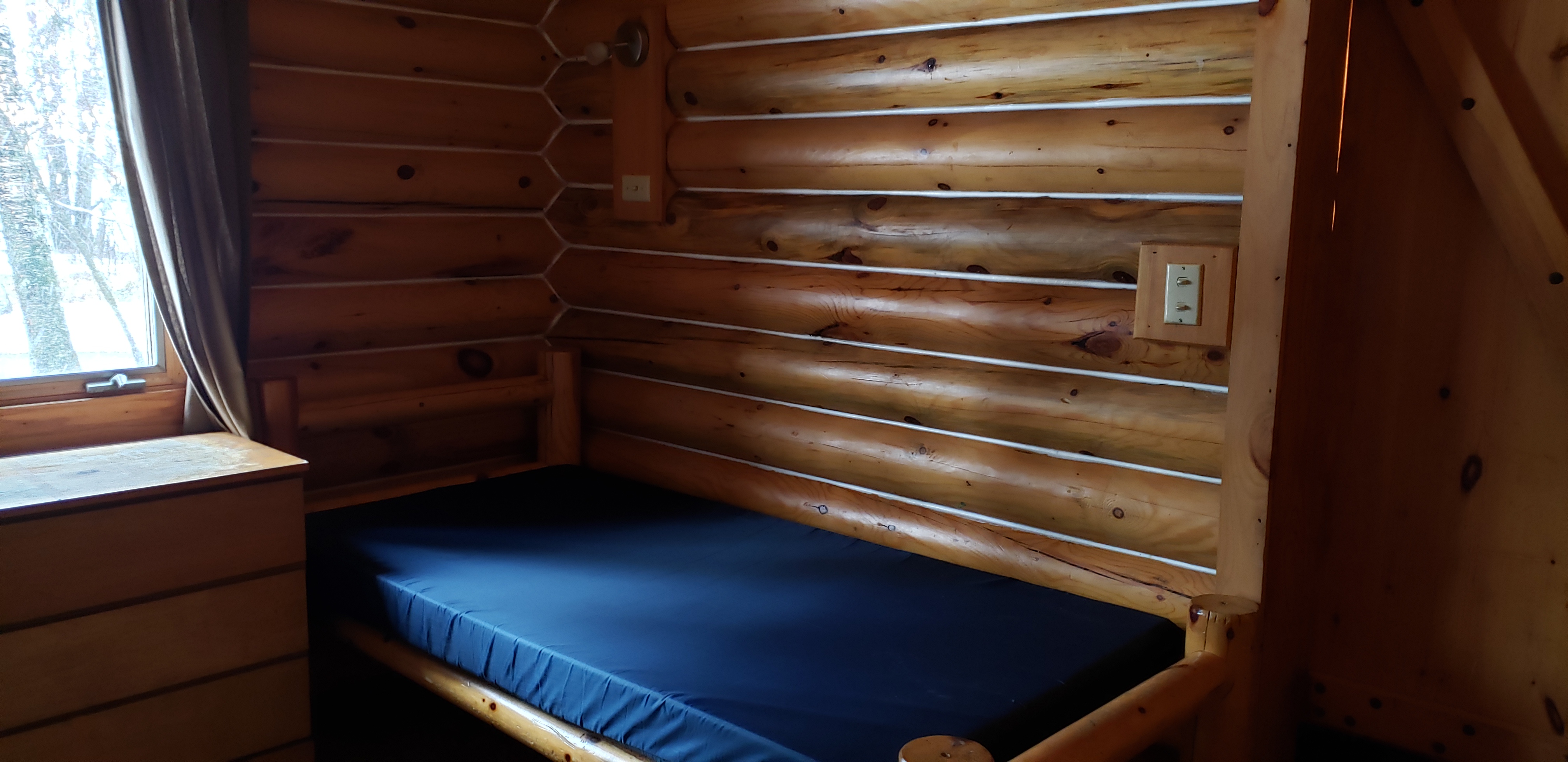 Camp will include license class instruction along with lots of hands-on amateur radio and training in science, technology, math, and engineering. Instructors are experienced ham radio operators from many locations who come together each summer to make this great experience a reality for campers of all abilities. The week will also give campers the opportunity to learn from each other while enjoying traditional camp activities like swimming, meals in the great outdoors, and nightly campfires.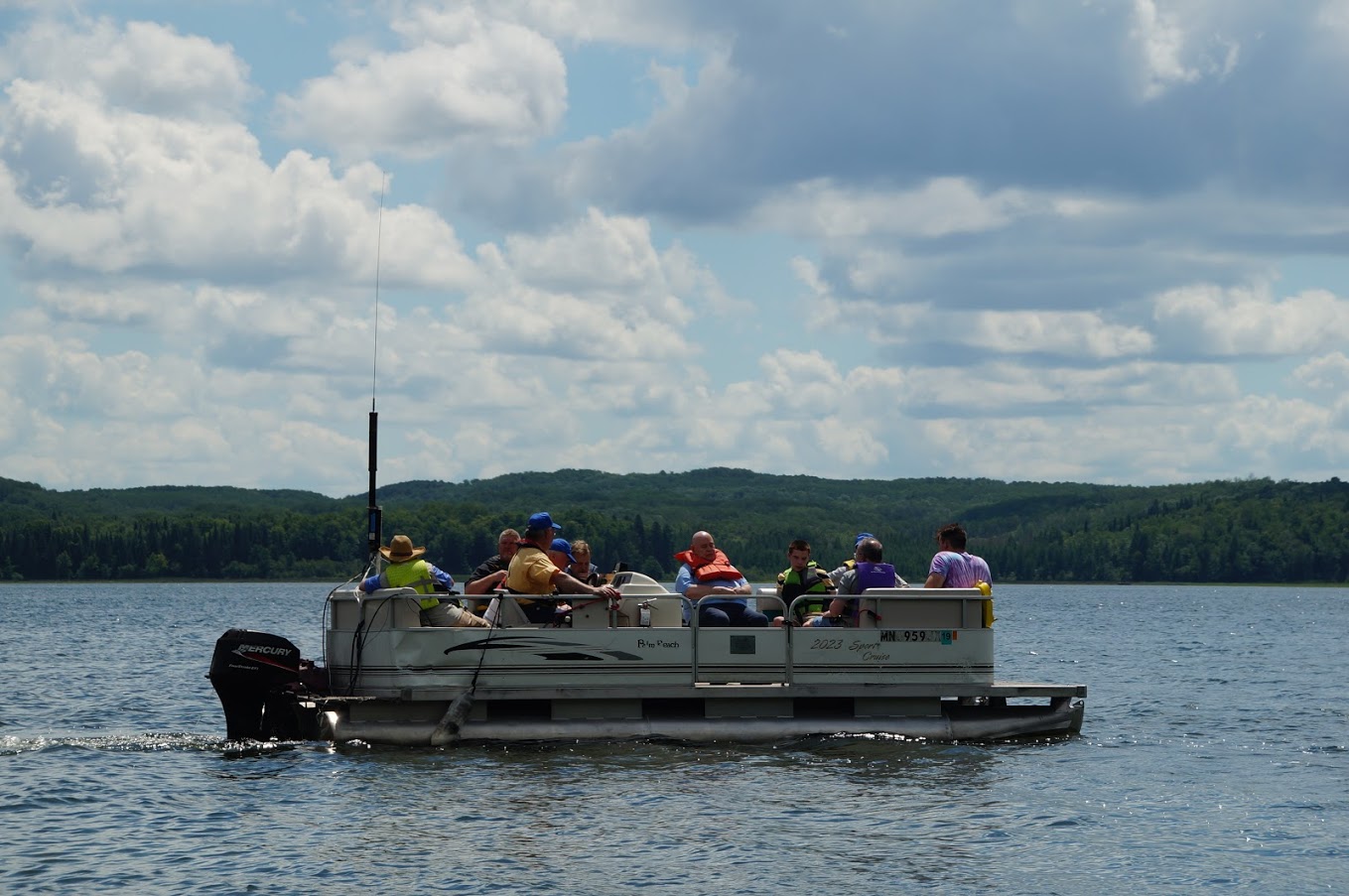 If you are having trouble receiving your E-Letter, you can always go to https://handiham.org/wordpress1/weekly-e-letter/ to see the latest E-Letter. Additionally, you can go to https://handiham.org/audio/handiham.mp3 to listen to the current podcast. These links are updated each time a new E-Letter and podcast is released.
While Pemdy and I are still available, we will not be in the office to answer phones. If you call the Handiham Program office, please leave a message, and we will return your call as soon as possible. When you leave that message, don't forget to leave your name, phone number, call sign, if you have one, and the reason for your call. Also, if you send an email, please include your name along with your call sign, and the reason for your email to speed up the response time. As always, if you need to update anything like your contact information, call sign, license class, membership, or members only log-in information, you can email us at handiham@allina.com.
In the E-Letter, there is an article about how to clean your cell phone, another article about special stay home callsign prefixes, and some more tributes to Bill, K9BV. Of course, you can also find the regular articles you see here each week.
Do you have a story to share about assistive technology or ham radio related activities? Please send your articles and stories via email to Lucinda.Moody@allina.com or by calling me at 612-775-2290.
---
News in Assistive Technology
How to Clean Your Mobile Device to Kill the Coronavirus
As we work to slow the spread of COVID-19, one of the things you can do is clean your phone. While we often remember to wash our hands and wipe down commonly used surfaces like doorknobs, phones are often forgotten. Apple suggests wiping your phone with 70 percent isopropyl alcohol or using a Clorox wipe to clean your device. In any case, do not submerge your phone in liquid to clean it. Just wipe it gently, and avoid scrubbing it. According to research, phones function like a petri dish, carrying whatever microbes you come in contact with. Even if you don't normally clean your phone, now is a good time to develop the habit. And while you are at it, wiping down your HT would be a good idea too! To learn more, go to: https://coolblindtech.com/how-to-clean-your-mobile-device-to-kill-the-coronavirus/
---
From the Mailbag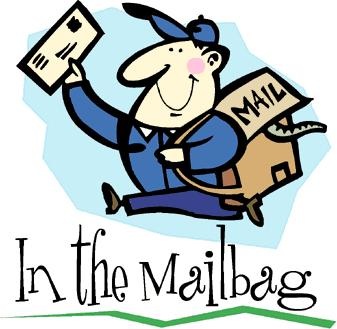 Hi Lucinda,

I was sorry to learn of the passing of Bill Vokac, K9BV. I didn't know him very well because I was never in his classes at Courage North. But I certainly remember the year I had the pleasure of sailing with him. He was so generous to share that experience with us campers.

73,

Diane Scalzi, WI8K
---
Interview of the Week
Jerry Kloss, N0VOE, did a phone interview with me a couple weeks ago to share some memories of Bill, K9BV. Please join me for his interview.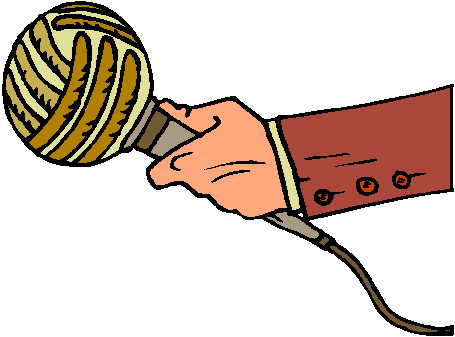 LM: We've got Jerry joining me today to talk about and share some memories of Bill Vokac, K9BV, who passed away last Friday. Welcome, Jerry.

JK: Thank you. It's nice to be with you and share on some sad moments. But it is what it is.

LM: Do you remember when Bill first started with the Handiham Program?

JK: You know, in our reflective net last evening on the Handiham Net, we had a little round table discussion with everybody just joining in, and we were talking about that very thing. And the best we could come up with seemed to be about 1991 or 1992 when Bill first came on the scene.

LM: It was interesting because Pemdy got back in the volunteer records this morning and found records as early as 1979.

JK: Well, that shows what kind of a memory we have! It may well have been.

LM: And I don't know what he was doing back then or what his role was, so I'm going to have to dig into that a little bit more and see what we can find.

JK: But that's about when I can draw on my experiences with Bill. One thing I will always remember is that he was so energetic about just being there at Courage North, and some of the folks on the net last night talked about that very thing, how he had to be every place at once. When he wasn't teaching, he was buzzing around the campus on his bicycle. And he had a handheld radio mounted on the bike so he could be involved in the daily on campus net. And he had a license plate on the back with his call sign, K9BV. He was an early spectacle, and it was just nice to be around the energy and the spirit he had for what we did at Radio Camp and the mission.

LM: And Bill had a passion for teaching. He was always teaching! He was teaching various science concepts, which of course his background and training was in that, he was teaching amateur radio, and he was teaching sailing. You name it, any of your interactions with him, he liked to teach.

JK: Boy, I'll tell you I had the privilege of being out on his sailboat. Bill trailered that sailboat, an 18-foot boat, all the way from Illinois. Every year, he would bring it up to camp. I was very much a fan of sailing as I think a lot of blind people are. We used to talk about it, that it's one thing to ride around the lake with a motor, but from the blind perspective, to be able to feel the action of the boat and the wind and the silence of it, it was just a very special experience. One particular day, I was out with Bill, and he said, boy, we got a good wind. I said maybe we should go in, and he said we were just getting started. And he took the main sail down, and we sailed around Lake George with just the jib sail in 20 to 25 mile per hour wind. I often joke that I think I left fingerprints in the side of that boat from hanging on so tight. I really enjoyed it, and he was in his prime then too. He just really enjoyed that hobby.

LM: Bill was certified as a sailing instructor, and he loved to take campers and volunteers out at Radio Camp. I had one year where it was the last night of camp, and of course, we were all tired from working hard all week, and he took me out on the sailboat. It was my first and only experience on a sailboat, and what a wonderful way to unwind and distress and relax at the end of the week. And again, even then, here he was out on the boat with me, teaching me how to sail a boat. He really enjoyed that, and he loved his sailing. I think amateur radio and sailing were the two biggest things in his life—and grandkids! He loved his grandkids!

JK: I would concur with that. That fact that he thought enough of our group to trailer that boat that distance. I think it's at least a four- or five-hour drive from his home. So, it was just a special time. I know when we had two Bills, one Bill ran the pontoon boat, and Bill ran the sailboat. So, I said, let's call Bill, Skipper Bill, and the pontoon driver, Captain Bill. So, that's how those titles got hung on the two of them. So, he was always Skipper Bill.

LM: And he loved Radio Camp. He really loved teaching campers and seeing them learn and seeing them pass tests.

JK: Pat Tice shared on the net last night that his son, Will, came up one year. He had his Technician license, and he told him to go ahead and sit in on Bill's classes for the week. Will Tice did, and at the end of the week, he got his General license. Bill took his teaching with the same intensity, I think, that he did when he climbed under the sails on his sailboat.

LM: Absolutely!

JK: It's really interesting, Lucinda. I had a conversation with Bill on Thursday or Friday prior to his passing. He and I had a conversation after the net. I like to hang around and see if anybody likes to visit. And it was interesting. He shared openly with me what it was like to experience the cancer. And it seemed like he wanted to talk because I just listened, and he shared with me how it had ravaged his body and how they were able to suppress the pain that he was experiencing. It ended up even metastasizing in both hips. So, at the end, even though he seemed to want to talk, he was enduring quite a bit of pain, so may he rest in peace, that's for sure! It was a powerful moment for me just to sit back, and sometimes you know when people want to talk, need to talk. So, that was one of my last experiences with Bill.

LM: Yes. It was interesting. I was speaking with John Glass, NU6P, who is the net control for the Monday net, and he said that Bill had checked in with him on the Monday before he died. So, even right until the end, Bill was still getting on the radio and doing the things that he loved.

JK: You know, that's why I was so surprised at his passing when you had it in the Handiham newsletter. I couldn't believe it, how quick things go.

LM: Well, he was suffering quite a bit by that point, and I'm thankful that didn't have to go any longer.

JK: There'll be big shoes to fill at camp this year replacing him, but I'm sure someone is going to step up. Maybe some of the folks that came to you after the Maple Grove meeting that we shared the Handiham Program there, maybe some of those folks will be able to help you out.

LM: There's a number of people who continue to want to volunteer for the program, including new volunteer instructors, so we've definitely had people step up to help out. And like you said, those are big shoes to fill. He had so many years that he had volunteered, and he leaves an incredible legacy in licensed amateur radio operators throughout the world.

JK: That was Bill as I knew him.

LM: Well, I appreciate you taking time to share. It's good right now to take time and remember him and share with each other because we're all sad at having lost him, but also, we can be happy for the memories we have of him.

JK: Last night, after the net, it was just a special time. There was probably eight or ten folks that hung around, and we just kept going around the room, so to speak. One person's comments would trigger someone else's comments and memories. It was a powerful time in ham radio.

LM: Yes.

JK: I guess that's about all I have to offer.

LM: I sure appreciate you sharing with us and sharing with the amateur radio community and the Handiham Program community as we all are remembering and sharing in the sorrow of having lost him but also celebrating the gift that he gave over the years to amateur radio.

JK: Yes. If I could plug in his smile for a minute, I think that's the way he would want it. Let's go out with a smile.

LM: And he did!

JK: That was Bill!

LM: And the picture that they chose to use for his obituary is him with that big grin that he always had at Radio Camp.

JK: Very good. Thanks for the memories!

LM: Thank you, Jerry. I really appreciate it!

JK: Alright.
Stay tuned for a new interview airing next week.
---
Ham Radio in the News
Some Countries Permitting "STAYHOME"-Suffix Call Signs during COVID-19 Pandemic
Some countries, including the United Arab Emirates, Indonesia, Canada, Australia, Turkey, Kuwait, and Saudi Arabia are allowing hams to use special stay home call sign suffixes. With all that extra time at home, you can be on the lookout for these special DX callsigns that also raise awareness of the importance of social distancing. You can read more at: http://www.arrl.org/news/some-countries-permitting-stayhome-suffix-call-signs-during-covid-19-pandemic
---
A Dip in the Pool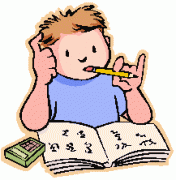 It's time to test our knowledge by taking a dip in the question pool…
Let's go to the General Class pool this week to a question about feed point impedance.
G9B08 How does the feed point impedance of a ½ wave dipole change as the feed point is moved from the center toward the ends?
A. It steadily increases.
B. It steadily decreases.
C. It peaks at about 1/8 wavelength from the end.
D. It is unaffected by the location of the feed point.
If you try to offset the feed point on your ½ wave dipole from the center toward the ends, the feed point impedance will increase to well above 50 ohms, potentially causing your rig to have a difficult time correcting to a 1:1 SWR. This makes answer A the correct choice.
---
Website Update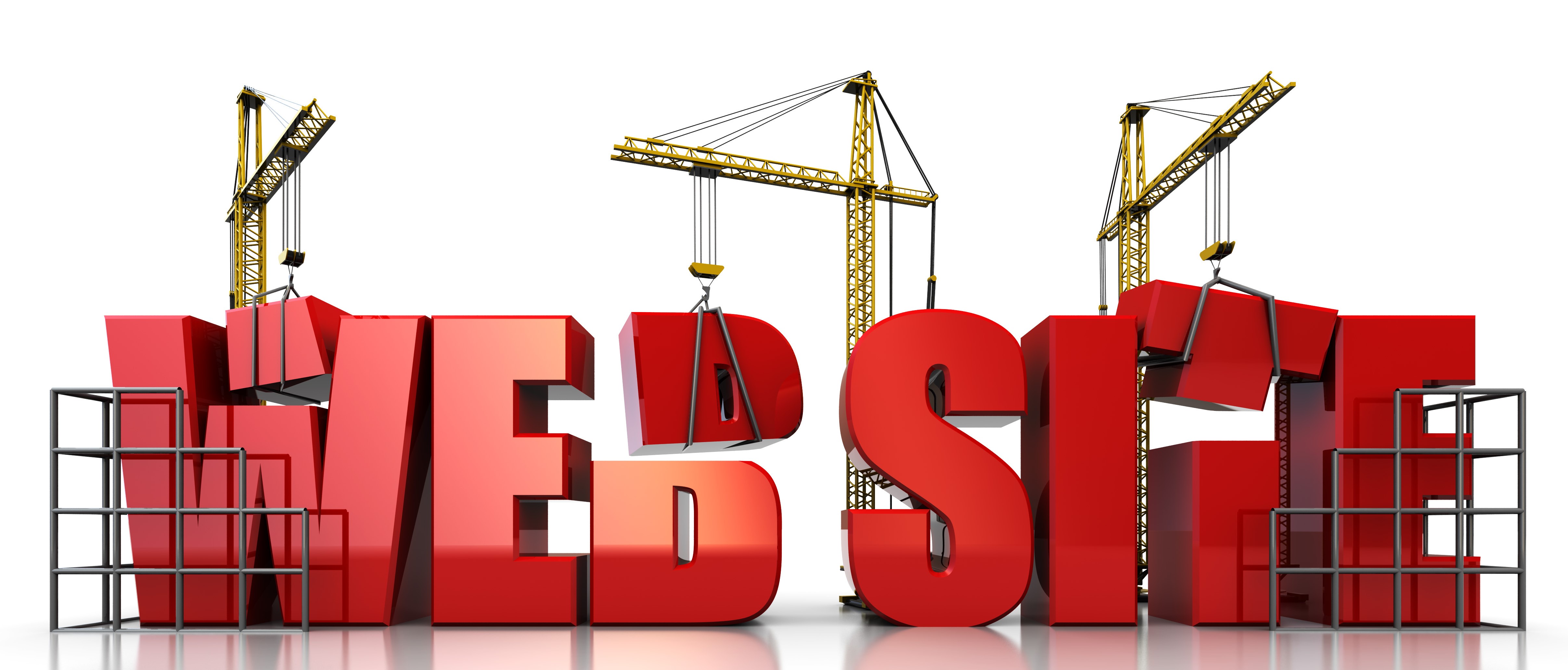 Here are the latest updates on the new Handiham.org website. Don't forget to monitor the site for updates throughout the week. When changes are made, I will post to the website. You can also find the latest updates any time by going to https://handiham.org/wordpress1/website-updates/. If you have any feedback about the website, I would love to hear from you. If you are a current member and your credentials are not allowing you to login to the site, please contact Pemdy for assistance at handiham@allina.com or 612-775-2291.
The April issue of the QCWA Journal is now available in Mp3 audio in the magazines and newsletters section of the members only website.
---
Equipment Connection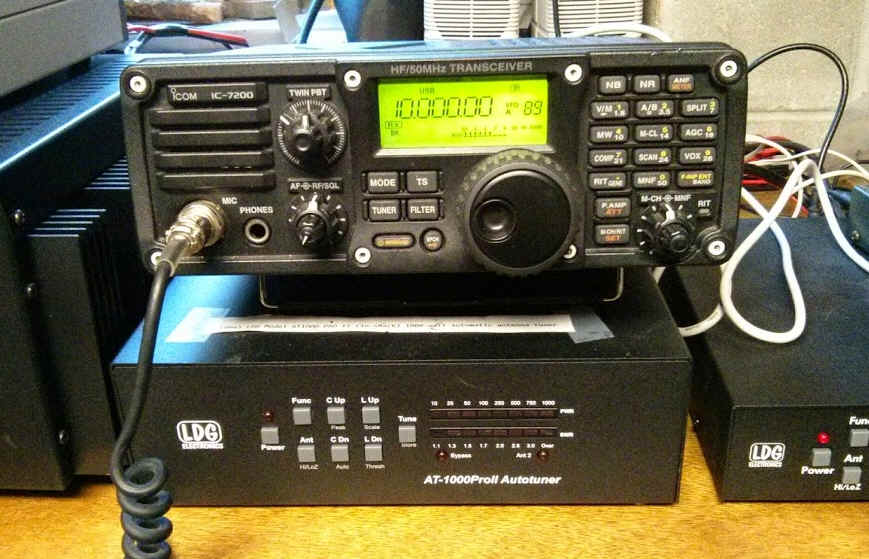 Equipment connections are happening, and the list is open! If you have a request for the Equipment Connection, contact me, leaving your name and phone number. I will call you to discuss your request. Please note that it may take several days for a return call due to all the other things going on in the Handiham Program. If you don't hear back from me after two weeks, you may contact me a second time. Additionally, if you have received any equipment from the Handiham Program during the last 12 months, you will automatically be placed at the bottom of the list so that others can also participate in the Equipment Connection.
Many thanks to the numerous people who have offered equipment for Handiham Members. If you have equipment that you would like to donate to a Handiham Program member, please email Lucinda at Lucinda.Moody@allina.com or call 1-612-775-2290.
---
Help Needed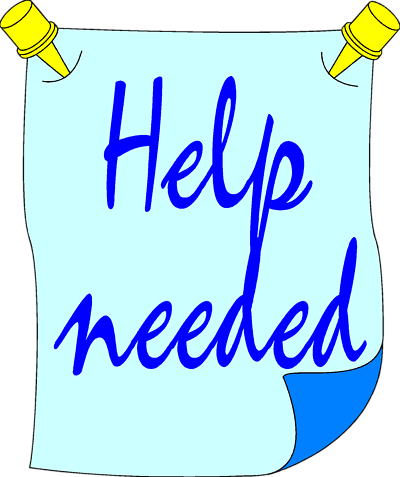 The Handiham Program needs contributors to Handiham World. Do you have a particular interest in amateur radio that you would like to share with others? Maybe you have a particular mode or band you like to operate and have learned a lot about. Or maybe you have some great stories to share from your experiences in the amateur radio hobby. Put your writing skills to work for Handiham World by sending your submissions to Lucinda.Moody@allina.com.
We are always looking for more readers, including some with a background in teaching in STEM related fields, especially if you have also worked with students requiring accommodations. We also need some readers with a background in teaching in STEM related fields, especially if you have also worked with students requiring accommodations. This volunteer position requires you to use your own equipment to record, however, we will provide the reading materials. If you or someone you know would like to try reading material for the members only section, please contact me for more information on how to submit a demo recording.
We need help updating our available resources for members. If you are blind and enjoy using your ham radio or assistive technology related devices, your assistance is especially needed. It would be a big help to your fellow Handiham Members if you would record a tutorial or product review. These need to be sent in Mp3 format, and the Handiham Program reserves the right to edit the recordings as needed before publishing in the Members Only section of the Handiham.org website. Please contact me at Lucinda.Moody@allina.com or 612-775-2290 if you have any questions.
I want to say a big thank you to those who have made or volunteered to make tutorials for the Members Only portion of the website. We have already had a number of members step up to offer their services, and their help is greatly appreciated! We also have some new readers who are working on some books, so keep watching for website updates as we add more content.
---
Check into our Handiham nets… Everyone is welcome!
How to find the Handiham Net:
The Handiham EchoLink conference is 494492. Connect via your iPhone, Android phone, PC, or on a connected simplex node or repeater system in your area.
The Handiham DMR Talkgroup on Brandmeister is 31990. On AllStar, it is available at node 47367.
The Handiham Net will be on the air daily. If there is no net control station on any scheduled net day, we will have a roundtable on the air get-together.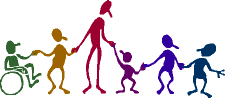 Our daily Echolink net continues to operate for anyone and everyone who wishes to participate at 11:00 hours CDT (Noon Eastern and 09:00 Pacific), as well as Wednesday evenings at 19:00 hours CDT (7 PM). If you calculate GMT, the time difference is that GMT is five hours ahead of Minnesota time during the summer.
Doug, N6NFF, poses a trivia question in the first half of the Wednesday evening session, so check in early if you want to take a guess. The answer to the trivia question is generally given shortly after the half-hour mark. A big THANK YOU to all of our net control stations.
---
Membership
You can pay your Handiham dues and certain other program fees on line. Simply follow the link to our secure payment site, then enter your information and submit the payment.

Handiham annual membership dues are $15.00. The lifetime membership rate is $150.00.
MEMBERSHIP DUES PAYMENT LINK
If you want to donate to the Handiham Program, please use our donation website. The instructions are at the following link:
DONATION LINK
As always, while our other services require that you have a current Handiham Program membership, you do not have to be a member to receive the Handiham World E-Letter.
How to contact us
There are several ways to contact us.
Postal Mail:
Courage Kenny Handiham Program
3915 Golden Valley Road MR 78446
Golden Valley, MN 55422
E-Mail: handiham@allina.com
Preferred telephone: 1-612-775-2291
Toll-Free telephone: 1-866-HANDIHAM (1-866-426-3442)
Note: Tuesdays through Thursdays between 9:00 AM and 3:00 PM United States Central Time are the best times to contact us.
You may also call Handiham Program Coordinator Lucinda Moody, AB8WF, at: 612-775-2290.
73, and I hope to hear you on the air soon!
For Handiham World, this is Lucinda Moody, AB8WF
The weekly e-letter is a compilation of assistive technology, operating information, and Handiham Program news. It is published on Mondays, and is available to everyone free of charge. Please email handiham@allina.com for changes of address, unsubscribes, etc. Include your old email address and your new address.
Podcast: Play in new window | Download