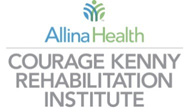 Courage Kenny Rehabilitation Institute Handiham World Weekly E-Letter for the week of April 27, 2020
This is a free weekly news & information update from the Courage Kenny Handiham Program, serving people with disabilities in Amateur Radio since 1967.
Our contact information is at the end.
Listen here:
https://handiham.org/audio/handiham27APR2020.mp3

Get this podcast in iTunes:
RSS feed for the audio podcast if you use other podcasting software:
https://handiham.org/wordpress1/feed/podcast/
Subscribe or change your subscription to the E-mail version here.
---
Welcome to Handiham World.
In this edition:
A note from the coordinator
News in Assistive Technology
From the Mailbag
Interview of the Week
Ham Radio in the News
A Dip in the Pool
Website Update
Equipment Connection
Help Needed
Check into our nets!
…And more!
---
A note from the coordinator…
Even though I was out of the office during the 2020 National Volunteer Week last week, I don't want to miss this opportunity to recognize all the amazing volunteers who faithfully serve the Handiham Program. Without your assistance, we would be unable to provide the education, mentoring, and outreach to members. Handiham Program volunteers perform many different tasks including recording material for the members only section of the website, teaching classes for license exam preparation and operating skills, and mentoring members.
We have another interview as part of our tribute to Bill Vokac, K9BV, in this issue of Handiham World. Bill, a Handiham Program volunteer for many years, became a silent key on March 20, 2020. He leaves a legacy of ham radio operators who became licensed thanks to his teaching along with a lot of special memories of sailboat rides during Radio Camp. We are so grateful for his many years of service to the Handiham Program.
The Handiham Program is thankful to both the ARRL and CQ Magazine for publishing our need for more readers. Many have stepped up to offer their services, and we look forward to having them join us as volunteers and adding a lot of new material on the website as projects are completed.
As we remain in our new normal of maintaining physical distance to slow the spread of COVID-19, there are several things that can be done to help maintain a sense of calm amid the chaos. First, limit your exposure to news coverage of the virus to no more than a few minutes per day. Second, maintain contact with friends via radio (the preferred contact method for hams), phone, or video chat. This is a great time to keep your local repeater active and check in with hams you haven't talked to in a long time. Third, keep a consistent routine of getting up, eating meals, exercising, and going to bed. Even if you are now staying at home, that routine will help you to maintain structure in your life. Finally, see what you can do to help others. Helping others encourages a sense of purpose and connection.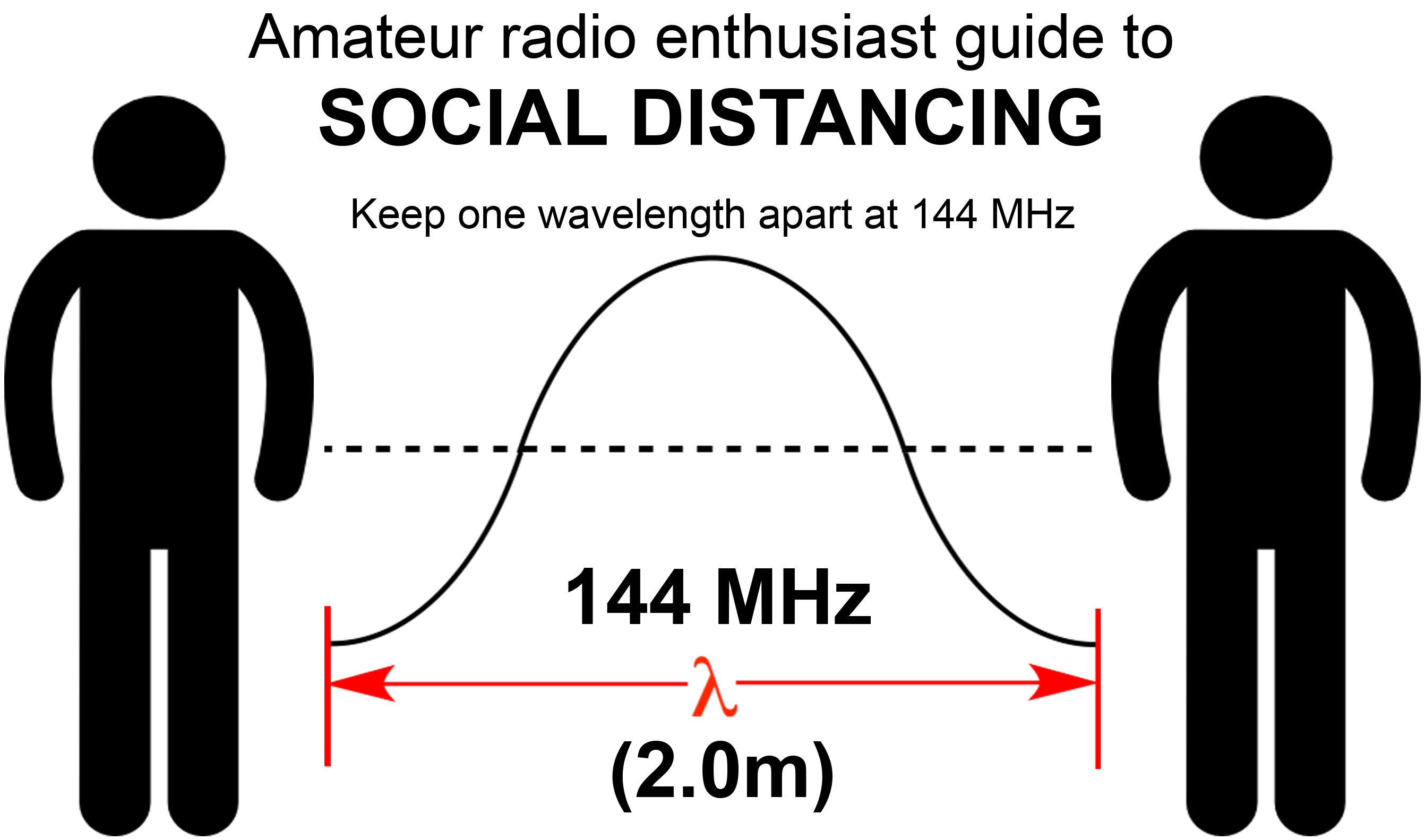 Due to the spread of COVID-19, we are no longer working from the office. We are still able to check our phone messages and return phone calls, and mail will be picked up as often as possible. Of course, the best way to get in touch with us during this time is via email.
Along with the release of the new On the Air magazine, the ARRL is doing a new podcast to take a deeper look at some of the topics and projects included in the magazine. You can check it out at http://www.arrl.org/on-the-air-podcast.
Radio Camp 2020 has been officially cancelled. While we are disappointed to not be able to gather this summer as planned, we recognize the importance of avoiding travel and large in-person gatherings during this time. The safety of campers, volunteers, and staff was our primary focus, leaving us no choice but to cancel the event. Full refunds are being processed for all applicants.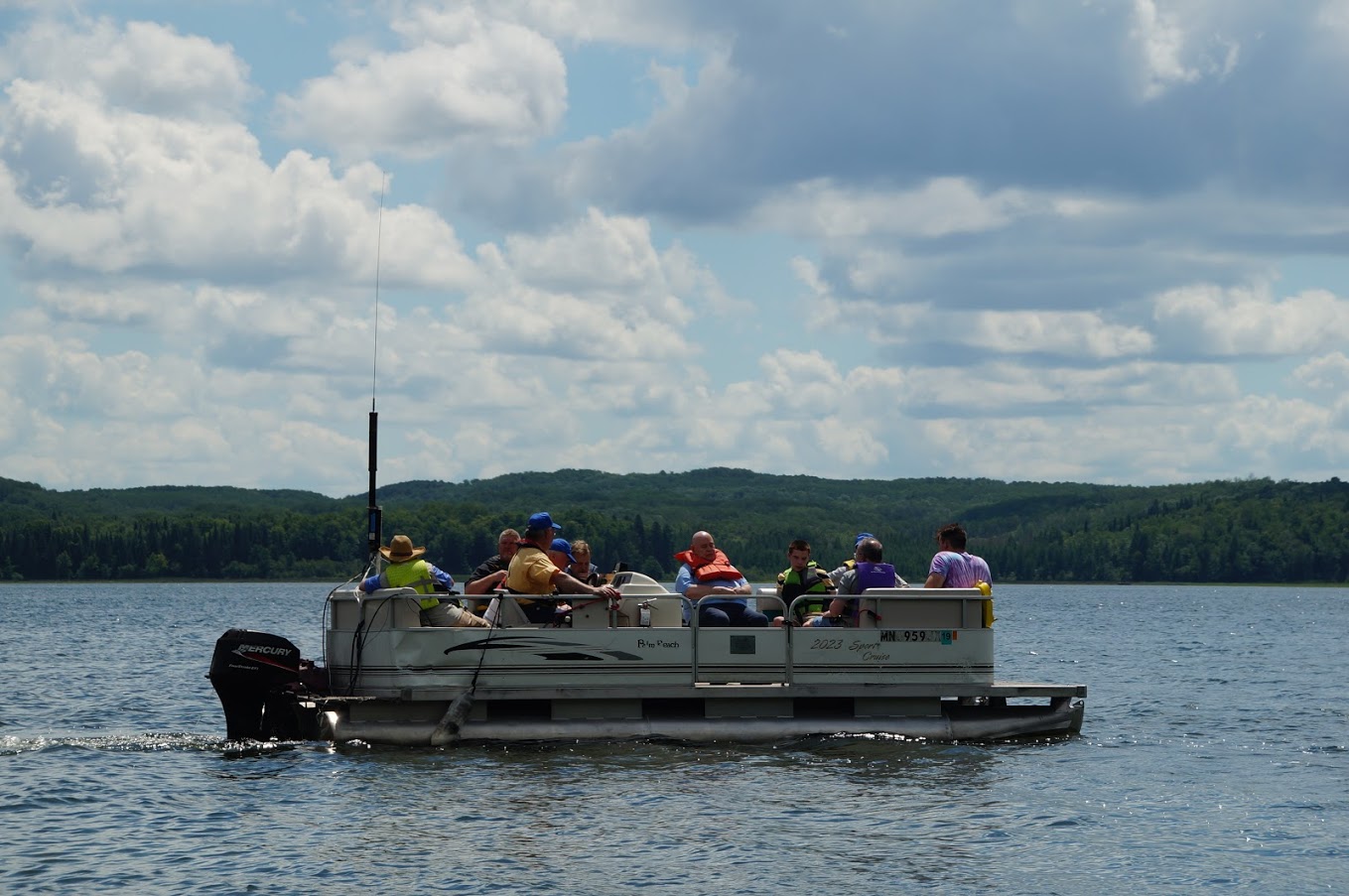 If you are having trouble receiving your E-Letter, you can always go to https://handiham.org/wordpress1/weekly-e-letter/ to see the latest E-Letter. Additionally, you can go to https://handiham.org/audio/handiham.mp3 to listen to the current podcast. These links are updated each time a new E-Letter and podcast is released.
Pemdy and I will be working during our usual hours this week. If you call the Handiham Program office, please leave a message, and we will return your call as soon as possible. When you leave that message, don't forget to leave your name, phone number, call sign, if you have one, and the reason for your call. Also, if you send an email, please include your name along with your call sign, and the reason for your email to speed up the response time. As always, if you need to update anything like your contact information, call sign, license class, membership, or members only log-in information, you can email us at handiham@allina.com.
In the E-Letter, there is an article about the Echo Flex, another article about the project to build an affordable ventilator, and one more tribute to Bill, K9BV. Of course, you can also find the regular articles you see here each week.
Do you have a story to share about assistive technology or ham radio related activities? Please send your articles and stories via email to Lucinda.Moody@allina.com or by calling me at 612-775-2290.
---
News in Assistive Technology
Echo Flex Mini Smart Speaker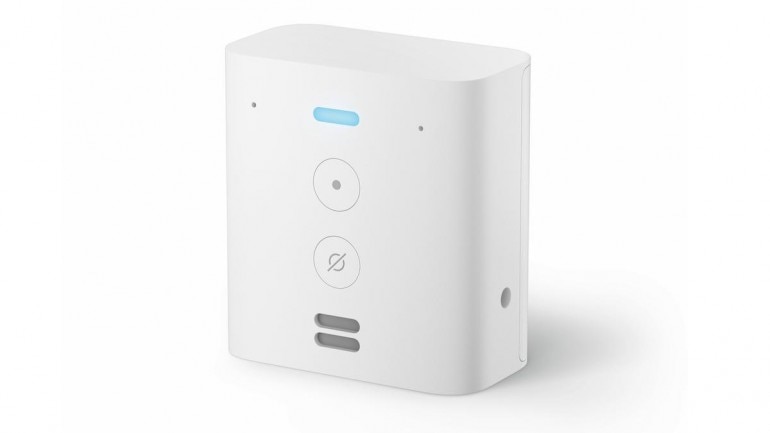 Using the Echo Flex, you can make any space a little smarter by getting help from Alexa in more locations in your home. The Echo Flex is a plug-in mini smart speaker that allows you to voice control your Alexa connected devices. The Echo Flex also has a USB port that you can use to charge your phone or to add an optional accessory like a night light or motion sensor. While you can play music with the device, the audio quality is limited due to the small size of the speaker. To learn more, go to: https://www.amazon.com/Echo-Flex/dp/B07MLY3JKV
---
From the Mailbag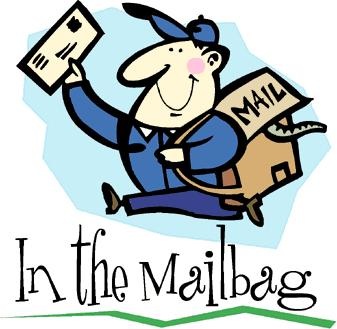 Hi Lucinda,

Well, it is six-meter season again. I thought I would share some basic tips on predicting six-meter openings. Remember, six-meters can open any hour and any minute any time of year. The most active openings occur during the spring and summer months and around December into January.

While there are now resources on the internet to tell you what six-meters is doing to most areas, I still think it is a very good idea to know how to do it yourself if you're going to be active on that band.

First of all, I think most of the propagation sites aren't blind friendly. Also, it depends on things that may not be written about on the sites. For good early signs, you should listen to the CB band. I always listen at 27.025 MHz. Since there are always people active on it, it's a good source of information.

I should point out, however, it is not a nice frequency to listen to due to some of the questionable content. I wouldn't recommend having kids around when listening there. While the language isn't usually so bad, the conduct is out right terrible. But it is a good way to start watching for six-meter openings.

Also, watch for 10-meter beacons. These send CW, so you need to be able to copy some CW to know where they are at. The 10-meter beacon band is 28.200 MHz to 28.300 MHz. You should look for other activity above those frequencies too.

To use the CB band, you really need to have been a CB operator at one time to know how it really works and to know where the stations you're hearing are located. They don't just say their city or state like hams do. For instance, if a station is in Ohio, the guy will say he is in the buckeye state. For Texas, it's the Big Star or The Lone Star state. You also hear Big Horn used as well. I am not going to go in to all that, but it helps.

From Minnesota, the most common direction to see openings are the south, southeast, and east. These directions are where the CB band and 10-meter beacons work well. The most common times are mid-morning and early evening. However, remember it can happen any time.

Now, here is how to predict openings to the west, particularly to the southwest and west. Look for the WWV shortwave time stations on 20 MHz and 25 MHz. If you hear the 20 MHz one, it is usually an early sign. Remember, the stronger the WWV signal is, the more likely it is that there is a sporadic E path to the west. If the 25 MHz one is heard, more often than not there is a path to somewhere in the southwest and west. It is also useful for northwest but not as much.

Then, I listen for six-meter beacons. The six-meter beacon band in the US is 50.060 MHz to 50.080 MHz. They are CW beacons. I should point out this information is for working sporadic E skip. I should also mention that I do not consider myself an expert. This is only from my many years of being on the bands.

The best way is not to use the books, though they can be interesting. But if you really learn to listen around with your rig, then you will learn how it really works. The books on this stuff are very useful for terms and the like. Also you will learn how different types of propagation can come together to really make something big.

Now, I will tell you about my opening to Australia. If my memory is correct, it was around 1998 or '99. I know I was still using an old Icom 502A and a 100-watt amp and a 3 element yagi at 50 feet. It was right after radio camp, so it was something like very late August or September. I can't find the log anymore.

We had an aurora opening that evening, and I wasn't paying a lot of attention to the band, just kind of listening and working on a 20-meter QRP rig that was broken. After getting it working, I was sort of bored. So I said well, I will just put out a CQ into the aurora and work some 8 and 9 calls and then go upstairs for supper.

I threw the switch and called on CW. When I dropped, a clear tone came back: KA0PQW, de VK4KK. Wouldn't you know, my keyer came unplugged when I went back to him. I couldn't believe it. Then, I grabbed the mic and called him, and the speaker plug failed. I just pulled it out and still managed to work John, VK4KK. The whole opening, as far as anyone can tell, lasted seven minutes.

Now, here is what some of us think happened. Aurora is signals caused by the northern lights. I am not going to go into a lot of that other than to say what it is. You can also get something called aurora E skip. This is when an aurora path gets into a sporadic E cloud. Now, it doesn't take much to take this a little farther. Is it possible to couple this aurora path E skip cloud into what is called TEP?

Trans equatorial propagation usually runs from the midwest to South America. It is most common on 15-meters through 10-meters but can happen on six-meters too. However, on six it takes a lot to get it up this far north. But I have seen it. If the E skip cloud is located over California, I think it could be a good ways either side of there. You could easily have TEP from California to South America. It is coming from Texas to South America as well. Now, you couple this aurora E skip into a good TEP path over the ocean, and it can easily get to Australia.

Usually, if you get an opening to Australia, you have to have F2 propagation. But that is with TEP, and the flux numbers were just not high enough for that anyway. You need flux around 200 or so to do something that big.

Also, usually aurora wipes out F2 propagation a lot of the time. I think that kind of opening is the one chance of a lifetime kind of thing. I have never heard anyone from there since. I have worked Hawaii several times though, and that's hard. I know people who have been on the band for over 50 years and still don't have Hawaii in the log on six-meters.

So, I just thought I would share some of this stuff.

Thanks and 73,

Matt, KA0PQW
---
Interview of the Week
Nick, KE0WKX, was one of Bill's students in his final class at Radio Camp last summer. He joined me to share some of his memories of Bill.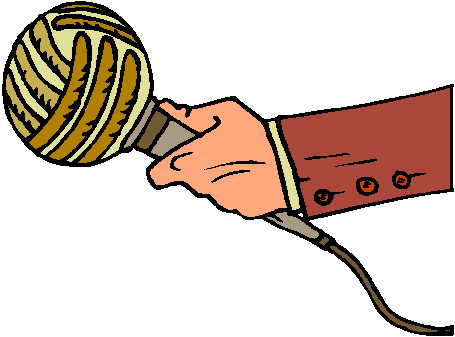 NB: I heard about Bill. I wanted to say a couple of things about that. I'm so sorry for that one. It happened. He was a good instructor for me.

LM: It's pretty amazing that he made it to Radio Camp last summer because he was already very sick.

NB: Yeah, I was amazed by that. And it touched my heart for him, especially after he taught me well in my class and stuff. I've been keeping myself pretty active on the radio. And I've been staying active in the Handiham Program.

LM: Those are the things you can do that will make him the most proud.

NB: Yep. 73s to you, Bill. My call sign is KE0WKX, and thank you.
Stay tuned for a new interview airing next week.
---
Ham Radio in the News
Emergency Ventilator Designed and Constructed by Hams Going to FDA
Ham radio operators have been successful in developing a complete, working ventilator system with University of Florida researchers who are in the application process with the Food and Drug Administration for an Emergency Use Authorization. If successful, this would allow volunteers and manufacturers around the world to create low-cost, highly functional ICU or anesthesia-care ventilators that offer many of the features found in modern ventilators at a fraction of the usual cost. Engineering and design work continues as the project is being improved. You can read more at: http://www.arrl.org/news/emergency-ventilator-designed-and-constructed-by-hams-going-to-fda
---
A Dip in the Pool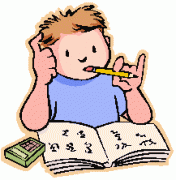 It's time to test our knowledge by taking a dip in the question pool…
Let's go to the Technician Class pool this week to a question about erratic changes in SWR readings.
T9B09 What can cause erratic changes in SWR readings?
A. The transmitter is being modulated.
B. A loose connection in an antenna or a feed line.
C. The transmitter is being over-modulated.
D. Interference from other stations is distorting your signal.
It's a windy day here in the Twin Cities and maybe where you are as well. If you notice that the signal strength from your local repeater is up and down, you will want to start trouble shooting your problem. If you find that listening around on simplex also leads to the same erratic changes in SWR readings, you probably have a loose connection up at the antenna or a loose coax cable feed line connector, making answer B the correct choice. This is a good time to get off the air and check your equipment—always using safety precautions, especially if your antenna is mounted on your roof or a tower.
---
Website Update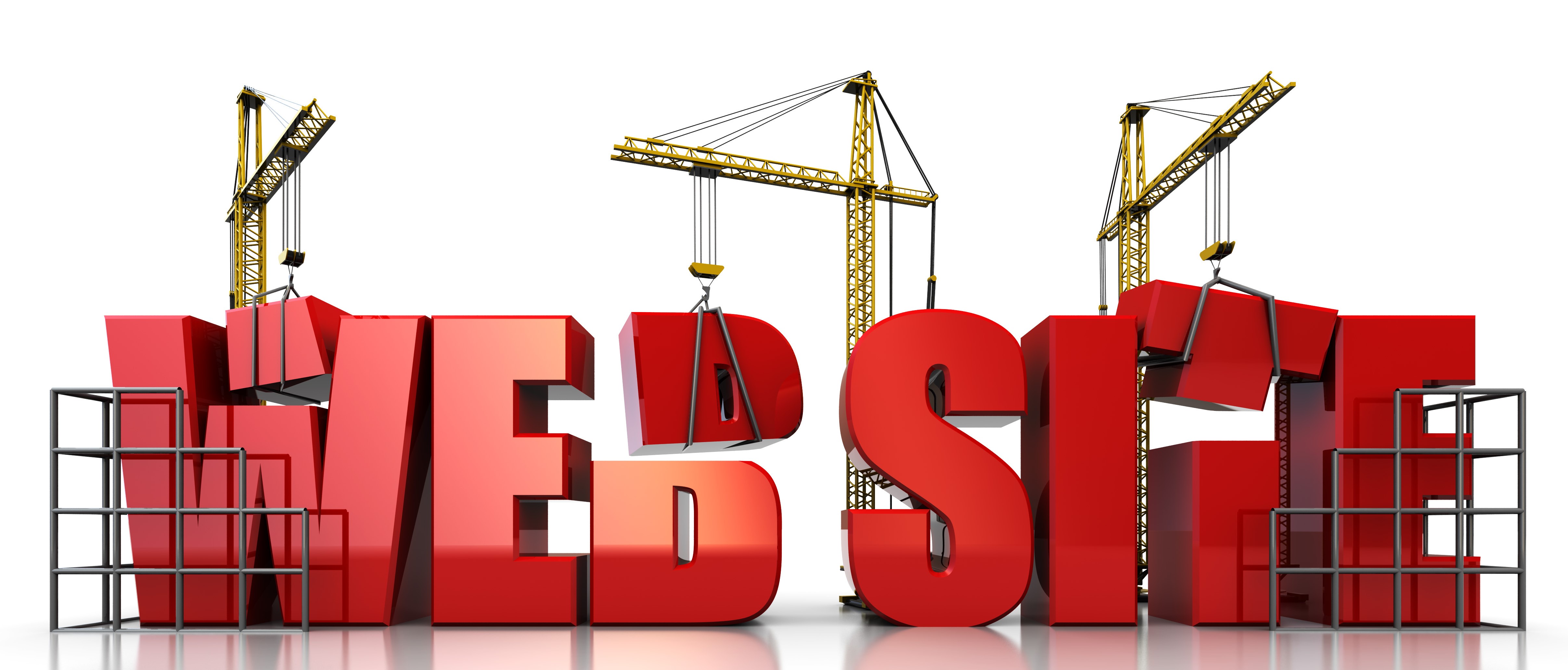 Here are the latest updates on the new Handiham.org website. Don't forget to monitor the site for updates throughout the week. When changes are made, I will post to the website. You can also find the latest updates any time by going to https://handiham.org/wordpress1/website-updates/. If you have any feedback about the website, I would love to hear from you. If you are a current member and your credentials are not allowing you to login to the site, please contact Pemdy for assistance at handiham@allina.com or 612-775-2291.
---
Equipment Connection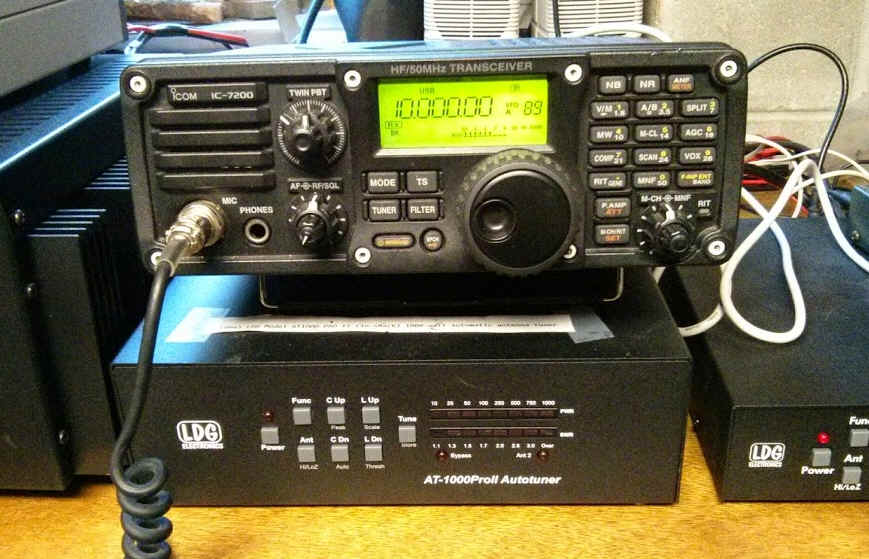 Equipment connections are happening, and the list is open! If you have a request for the Equipment Connection, contact me, leaving your name and phone number. I will call you to discuss your request. Please note that it may take several days for a return call due to all the other things going on in the Handiham Program. If you don't hear back from me after two weeks, you may contact me a second time. Additionally, if you have received any equipment from the Handiham Program during the last 12 months, you will automatically be placed at the bottom of the list so that others can also participate in the Equipment Connection.
Many thanks to the numerous people who have offered equipment for Handiham Members. If you have equipment that you would like to donate to a Handiham Program member, please email Lucinda at Lucinda.Moody@allina.com or call 1-612-775-2290.
---
Help Needed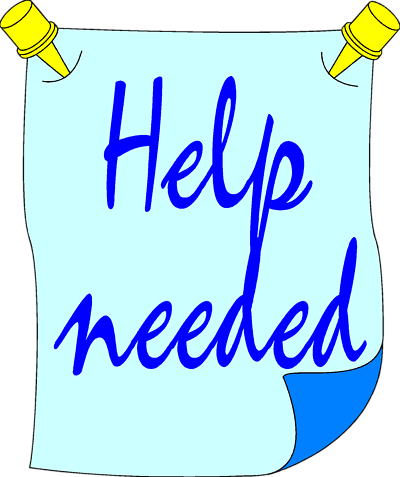 The Handiham Program needs contributors to Handiham World. Do you have a particular interest in amateur radio that you would like to share with others? Maybe you have a particular mode or band you like to operate and have learned a lot about. Or maybe you have some great stories to share from your experiences in the amateur radio hobby. Put your writing skills to work for Handiham World by sending your submissions to Lucinda.Moody@allina.com.
We are always looking for more readers, including some with a background in teaching in STEM related fields, especially if you have also worked with students requiring accommodations. We also need some readers with a background in teaching in STEM related fields, especially if you have also worked with students requiring accommodations. This volunteer position requires you to use your own equipment to record, however, we will provide the reading materials. If you or someone you know would like to try reading material for the members only section, please contact me for more information on how to submit a demo recording.
We need help updating our available resources for members. If you are blind and enjoy using your ham radio or assistive technology related devices, your assistance is especially needed. It would be a big help to your fellow Handiham Members if you would record a tutorial or product review. These need to be sent in Mp3 format, and the Handiham Program reserves the right to edit the recordings as needed before publishing in the Members Only section of the Handiham.org website. Please contact me at Lucinda.Moody@allina.com or 612-775-2290 if you have any questions.
I want to say a big thank you to those who have made or volunteered to make tutorials for the Members Only portion of the website. We have already had a number of members step up to offer their services, and their help is greatly appreciated! We also have some new readers who are working on some books, so keep watching for website updates as we add more content.
---
Check into our Handiham nets… Everyone is welcome!
How to find the Handiham Net:
The Handiham EchoLink conference is 494492. Connect via your iPhone, Android phone, PC, or on a connected simplex node or repeater system in your area.
The Handiham DMR Talkgroup on Brandmeister is 31990. On AllStar, it is available at node 47367.
The Handiham Net will be on the air daily. If there is no net control station on any scheduled net day, we will have a roundtable on the air get-together.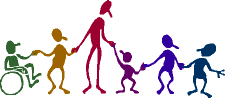 Our daily Echolink net continues to operate for anyone and everyone who wishes to participate at 11:00 hours CDT (Noon Eastern and 09:00 Pacific), as well as Wednesday evenings at 19:00 hours CDT (7 PM). If you calculate GMT, the time difference is that GMT is five hours ahead of Minnesota time during the summer.
Doug, N6NFF, poses a trivia question in the first half of the Wednesday evening session, so check in early if you want to take a guess. The answer to the trivia question is generally given shortly after the half-hour mark. A big THANK YOU to all of our net control stations.
---
Membership
You can pay your Handiham dues and certain other program fees on line. Simply follow the link to our secure payment site, then enter your information and submit the payment.

Handiham annual membership dues are $15.00. The lifetime membership rate is $150.00.
MEMBERSHIP DUES PAYMENT LINK
If you want to donate to the Handiham Program, please use our donation website. The instructions are at the following link:
DONATION LINK
As always, while our other services require that you have a current Handiham Program membership, you do not have to be a member to receive the Handiham World E-Letter.
How to contact us
There are several ways to contact us.
Postal Mail:
Courage Kenny Handiham Program
3915 Golden Valley Road MR 78446
Golden Valley, MN 55422
E-Mail: handiham@allina.com
Preferred telephone: 1-612-775-2291
Toll-Free telephone: 1-866-HANDIHAM (1-866-426-3442)
Note: Tuesdays through Thursdays between 9:00 AM and 3:00 PM United States Central Time are the best times to contact us.
You may also call Handiham Program Coordinator Lucinda Moody, AB8WF, at: 612-775-2290.
73, and I hope to hear you on the air soon!
For Handiham World, this is Lucinda Moody, AB8WF
The weekly e-letter is a compilation of assistive technology, operating information, and Handiham Program news. It is published on Mondays, and is available to everyone free of charge. Please email handiham@allina.com for changes of address, unsubscribes, etc. Include your old email address and your new address.
Podcast: Play in new window | Download