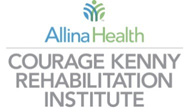 Courage Kenny Rehabilitation Institute Handiham World Weekly E-Letter for the week of May 11, 2020
This is a free weekly news & information update from the Courage Kenny Handiham Program, serving people with disabilities in Amateur Radio since 1967.
Our contact information is at the end.
Listen here:
https://handiham.org/audio/handiham11MAY2020.mp3

Get this podcast in iTunes:
RSS feed for the audio podcast if you use other podcasting software:
https://handiham.org/wordpress1/feed/podcast/
Subscribe or change your subscription to the E-mail version here.
---
Welcome to Handiham World.
In this edition:
A note from the coordinator
News in Assistive Technology
From the Mailbag
Interview of the Week
Ham Radio in the News
A Dip in the Pool
Website Update
Equipment Connection
Help Needed
Check into our nets!
…And more!
---
A note from the coordinator…
Our world has changed so much over the past couple months thanks to the novel corona virus. To keep up with that change, the Handiham Program will be making some changes as well to the events we will be offering members this summer. Of course, in person events are not an option this year, but there are other ways for us to interact in a safe way from our homes throughout the world.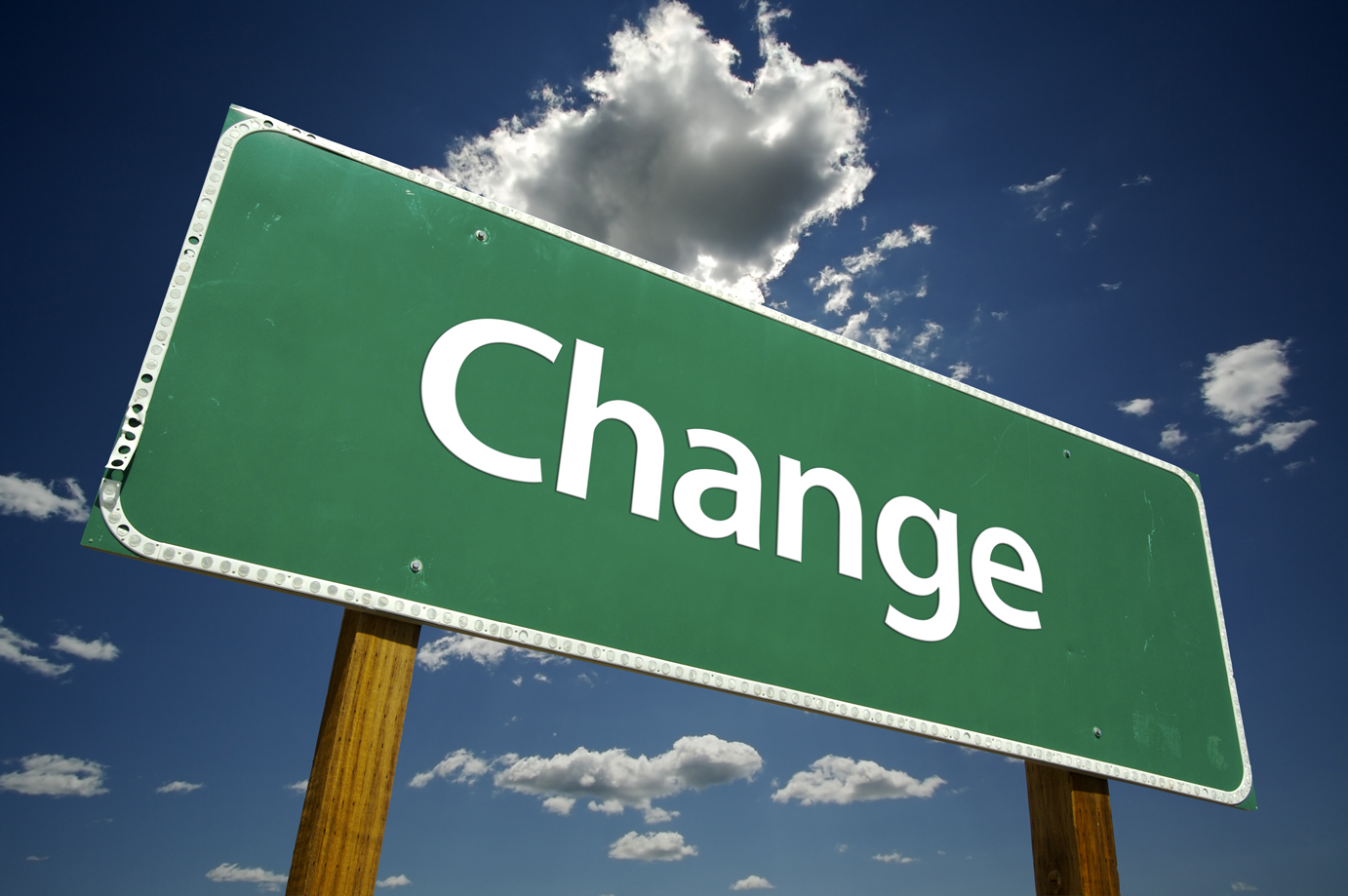 We are working on a virtual Get on the Air class to be held this summer that will culminate in a special event station and contest sponsored by the Handiham Radio Club. There will be prizes available in multiple categories for Handiham members, and all stations who work a Handiham Program member can QSL for a special 2020 Handiham Program QSL card. To gather more information as we prepare for this class and event, please complete the following survey. Click here for the 2020 Virtual Get on the Air Survey
We are pleased to announce that numerous new readers are joining the Handiham Program to volunteer their time and skills in reading material for the use of Handiham Program members. We look forward to adding a lot of new material to the website as projects are completed.
As our world has rapidly changed to slow the spread of COVID-19, there are several things you can do to remain strong. One of the most important things is to limit your access to news coverage of the virus to no more than a few minutes each day. Another important thing is to maintain or renew regular contact with friends and family. As hams, this is a great reason to get on the air and check into the daily Handiham Net. It's also an opportunity to keep your local repeater active and get on HF just to call CQ and make some new friends. Following a routine is another important thing you can do during these uncertain times. Keeping a regular schedule of getting up, eating meals, exercising, participating in hobbies, contacting friends, and going to bed will help you feel more normal despite all the changes. Finally, look for opportunities to volunteer and help others. There are many ways we can all give back to our communities while maintaining social distancing and safety precautions.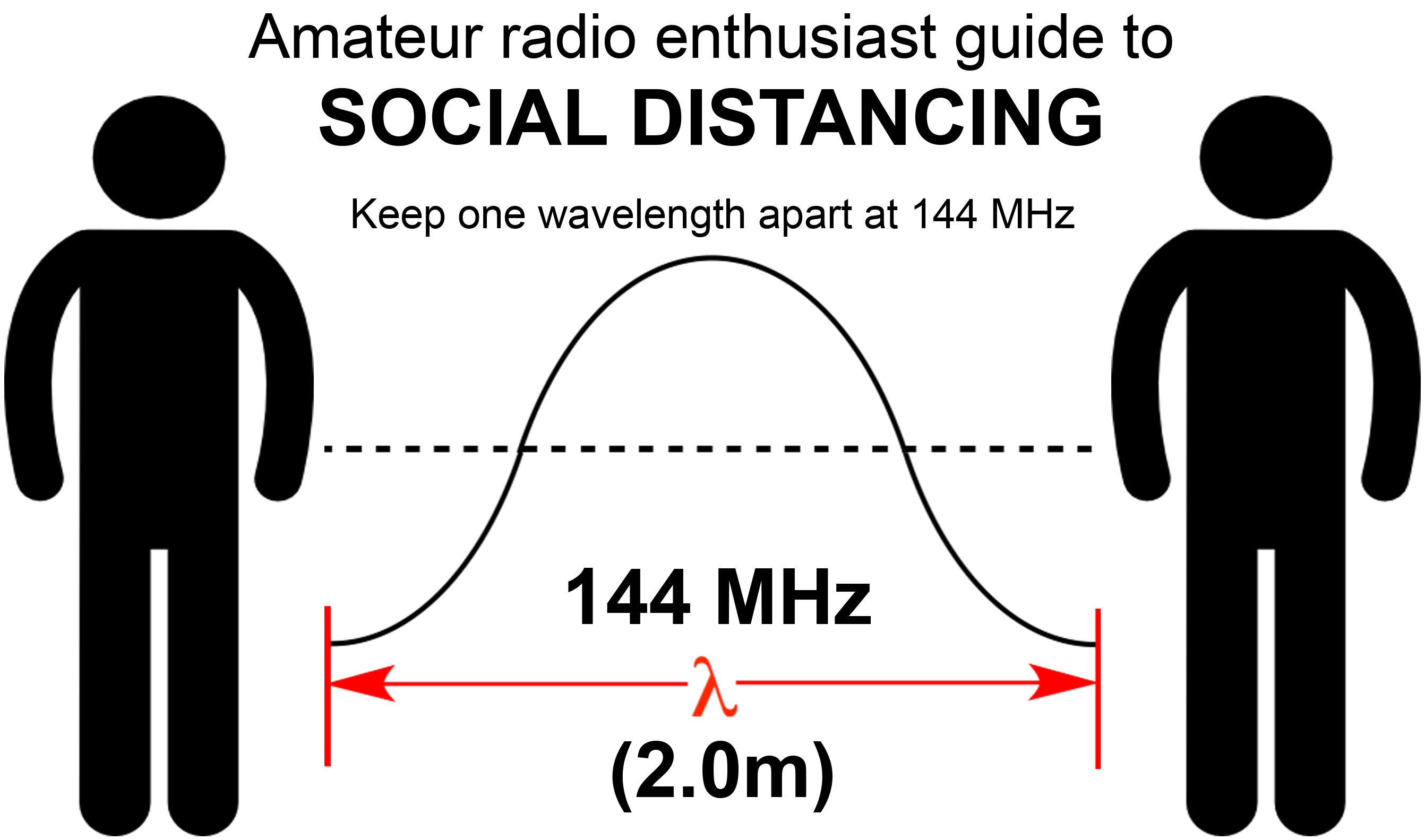 Due to the spread of COVID-19, we are no longer working from the office. We are still able to check our phone messages and return phone calls, and mail will be picked up as often as possible. Of course, the best way to get in touch with us during this time is via email.
Along with the release of the new On the Air magazine, the ARRL is doing a new podcast to take a deeper look at some of the topics and projects included in the magazine. You can check it out at http://www.arrl.org/on-the-air-podcast.
Radio Camp 2020 was officially cancelled. We hope to bring Radio Camp back in 2021, bigger and better than ever. In the meantime, stay home and stay safe.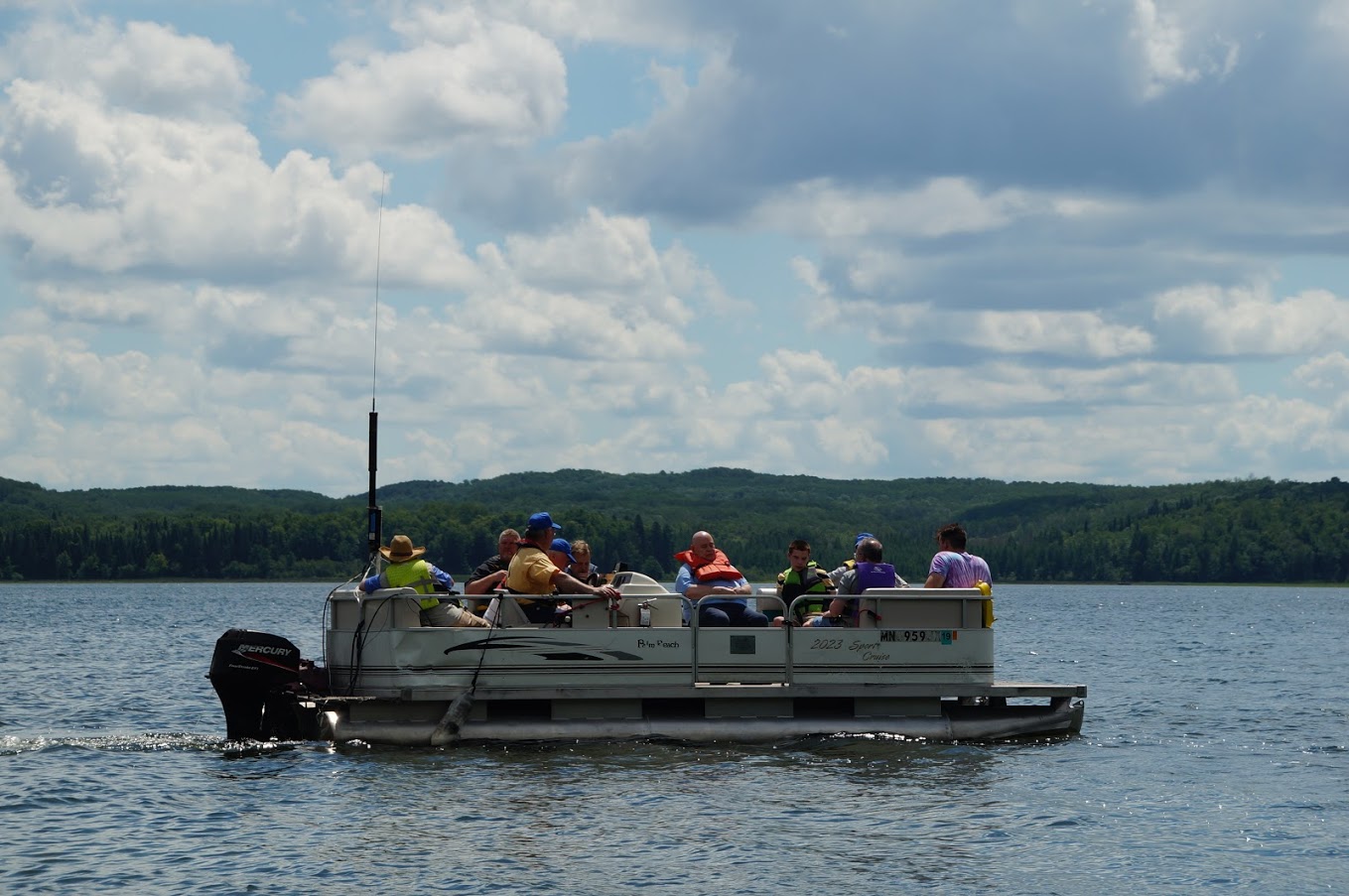 If you are having trouble receiving your E-Letter, you can always go to https://handiham.org/wordpress1/weekly-e-letter/ to see the latest E-Letter. Additionally, you can go to https://handiham.org/audio/handiham.mp3 to listen to the current podcast. These links are updated each time a new E-Letter and podcast is released.
Pemdy and I will be working during our usual hours this week. If you call the Handiham Program office, please leave a message, and we will return your call as soon as we are available. When you leave that message, don't forget to leave your name, phone number, call sign, if you have one, and the reason for your call. Also, if you send an email, please include your name along with your call sign, and the reason for your email to speed up the response time. As always, if you need to update anything like your contact information, call sign, license class, membership, or members only log-in information, you can email us at handiham@allina.com.
In the E-Letter, there is an article about using Windows speech recognition, another article about radio clubs doing outdoor testing, and the next part of our interview with John Farina from our archives. Of course, you can also find the regular articles you see here each week.
Do you have a story to share about assistive technology or ham radio related activities? Please send your articles and stories via email to Lucinda.Moody@allina.com or by calling me at 612-775-2290.
---
News in Assistive Technology
Windows Built-in Speech Recognition Options
Sometimes, it's nice not to have to use a keyboard, either for reasons of convenience or due to a disability. Windows 10 has numerous options for controlling your computer with speech, including dictating and voice control. The nice part is that because these options are built into Windows, there's no need to purchase additional software or programs. To learn more, go to: https://youtu.be/zN3JBnZ-4gQ
---
From the Mailbag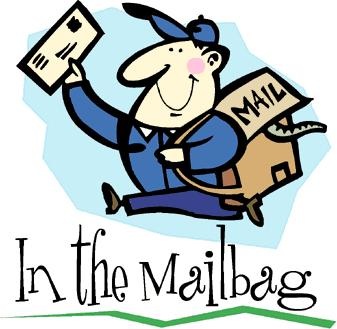 Hello everyone,

For those thinking about participating in the Hamvention QSO Party on Saturday: May 16, the following is suggested by Scott Davis, N3FJP, if you'd like to log your contacts for the event.

Hamvention QSO Party from Scott Davis, N3FJP

I've also been receiving lots of questions on which of my contest logs would be best to use for the Hamvention QSO Party. After review, the RAC Contest Log will be the best choice, as it is set up for dupe checking for both SSB and CW, with entry fields that can be used for this event. The Hamvention exchange is signal report and first year in attendance (enter 2020 if never attended), so just enter the year in the Prov / Serial field. The scoring is just the number of QSOs, so ignore the score statistics and just report your total QSOs, + (number of contacts with W8BI X 10) to 3830 Scores.

You'll find the complete Hamvention QSO Party rules here: https://wwrof.org/hamvention-qso-party/

And the RAC software here: http://www.n3fjp.com/rac.html

For more on the Hamvention QSO Party itself, go to: https://hamvention.org/hamvention-qso-party-saturday-may-16/

Tom Behler, KB8TYJ
---
Hello everyone,

Below is an announcement about EchoLink for the iPhone. So, off to the app store I will go eventually.

EchoLink for iOS version 2.13.21 is now available in the App Store. This is a 64-bit build that is fully compatible with iOS 10 and newer iOS devices. It requires iOS 8.0 or later.

EchoLink for iOS provides access to the EchoLink network for validated EchoLink users, using an iPhone, iPad, or iPod touch.

This update includes a bug fix for iPad Portrait mode on iOS 13 and a bug fix for Bluetooth audio connections.

The other thing I wanted to pass along is that I hope that RT systems has released Mac OS programming software for the Th-D74a transceiver.

I hope this helped someone. Be well and stay safe.

73,

Maurice Mines, KD0IKO

Editor's note: According to RT Systems, their Mac version of the TH-D74a software requires MacOS X 10.11 or higher (64 bit only).
---
Hi Everyone,

A number of years ago, we had quite a ducting event where I worked 15 marine mobiles from my QTH in Deale Beach who were located in Lakeville, Ontario via the Altoona, Pennsylvania 147.15 repeater. A couple of weeks later, I worked a 1-watt handheld mobile going into Metropolitan Airport in Detroit, Michigan via this same machine as a result of an opening caused by Hurricane David.

A couple of years ago, I heard a couple of innings of a Nationals spring training game from a station in Jupiter, Florida from my QTH in Frostburg. I've also heard stations in central Texas and Oklahoma on FM from here. And one day, when we had an opening caused by a warm day followed by a cool night, I heard FM stations from central Florida, southern Florida, and stations in Nassau, Bahamas. Last August, I heard a weather broadcast from the Finger Lakes region of New York State here in Frostburg.

Another couple of instances were back in the early 2000s when I lived in D.C. I started hearing weather for Kansas City, Saint Louis, Little Rock, and Galveston, Texas, so I got on 146.52 simplex with a Diamond X3 up at 50 feet and worked stations in all those places. In Frostburg, I took advantage of an opening spawned by tropical depression Andrea (my daughter's name although when I give her a hard time I'll call her the snow magnet). I heard NOAA weather stations from Delaware and was able to work all the machines in the DC area for about three hours. Up here, I use a Diamond X5 because the X3 didn't make it up from Hyattsville in one piece. For that matter, my Mosley TA-33 classic didn't make it either, and I had to replace it with a Cushcraft A3S.

73,

Patrick Gormley, KK3F
---
Interview of the Week
This week, we go back to our interview archives to enjoy our conversation with John Farina, W2QCY from 2018. He has enjoyed many years in the ham radio hobby and also has experience in assistive technology. Please enjoy the next part of this interview.
Editor's note: This interview took place in the Handiham Program office. Because some work was being done on Pemdy's computer at the same time, there is some extra background noise.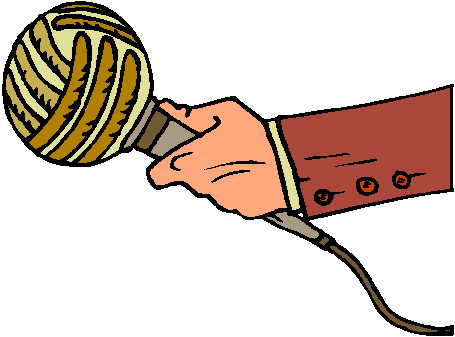 JF: My first college career was an undergraduate degree and then graduate school at the University of Albany in the field of social work. So, I have a master's degree in that, and I worked several jobs with mental health, at an independent living center, at a residential treatment center for emotionally disturbed teen girls, and at a couple of adult day healthcare programs for seniors. I decided to go in a different direction, and I started learning more about assistive technology for the visually impaired. I was using it at work, so it made sense. People kept asking me questions, and I kept giving them answers, so I decided to turn it into something where I get paid for it.

LM: Tell me a little bit more about your experience with assistive technology.

JF: I would say the biggest change in the technology that I teach is the proliferation of devices such as smartphones and tablets that in many cases have their own accessibility built in. Things like iPads, iPhones, iPod Touch, and Android devices. I am not as familiar with those, however. I know the basics of that technology, but I have done a lot more work with IOS devices and own those devices. I never thought I would work with a device that has no keys or buttons and has a touch screen. How would a person ever work with that if they couldn't see? To be able to do that is still pretty fascinating to me that one can make those devices work.

JF: Certainly, in the PC world, we have had the introduction of NVDA, a very viable source now for screen reading. Another big trend relating to that is that it used to be that you had just one screen reader on a device, but that is changing. The days of having one tool are really numbered. I have NVDA, Windows narrator, and JAWS on my shack computer. I also have all of them on the other computers my wife and I use around the house. I have a friend's new computer that she will be picking up in a couple of weeks when she comes to visit us, and I have installed NVDA even though it has JAWS installed, because there are some things that work well with NVDA and not JAWS. I have several RT systems radio software programs that only work with NVDA, so I have to know how to work with it rather than only with JAWS. NVDA is very different than when it was first introduced, back when I really did not like it.

JF: I would say that is a big change along with the size of devices and how they have shrunk. The fact is that most people now get a laptop or tablet rather than a desktop system, especially if they go to college. I would have to say I see less of the dedicated note-takers given out, nor do I generally recommend them for students. Not because they are not very valuable niche products, but, because when I look at someone who needs assistive technology, I try to look at the big picture. I have worked with those devices over the years, using them in my jobs, and I know that most people cannot bring them to a worksite and use them on a secure network. The IT staff will not know how to use them nor be willing to put them on the network. So people will need some knowledge of a PC or a tablet to succeed at work. I occasionally recommend note-takers for students who are unable to use a PC, but for the most part, I don't recommend them.

JF: I know someone will listen to this and say that they use their Braille Note Touch all the time. I would tell them that is fine, but they probably won't be able to use it in all work situations. Working with a word processor such as Microsoft Word or other programs is the way it is. Although I know schools often give out Chromebooks, I have not found it to be the best tool for the visually impaired. When I do an assessment of a student, I try to look at the big picture. I worked for several years for the local agency for the blind on a part-time basis, working with adults who used screen readers, generally JAWS.

JF: I think the other change now is the intermixing of JAWS with ZoomText for people who have low vision. That has been a good change. People can use both the visual and the audio if they have that ability. My wife has low vision, and sometime one tool works better than another for a particular application. I think that is a big difference.
Stay tuned for the next part of our interview with John airing next week.
---
Ham Radio in the News
Socially Distanced In-Person Exam Sessions Held in US and Norway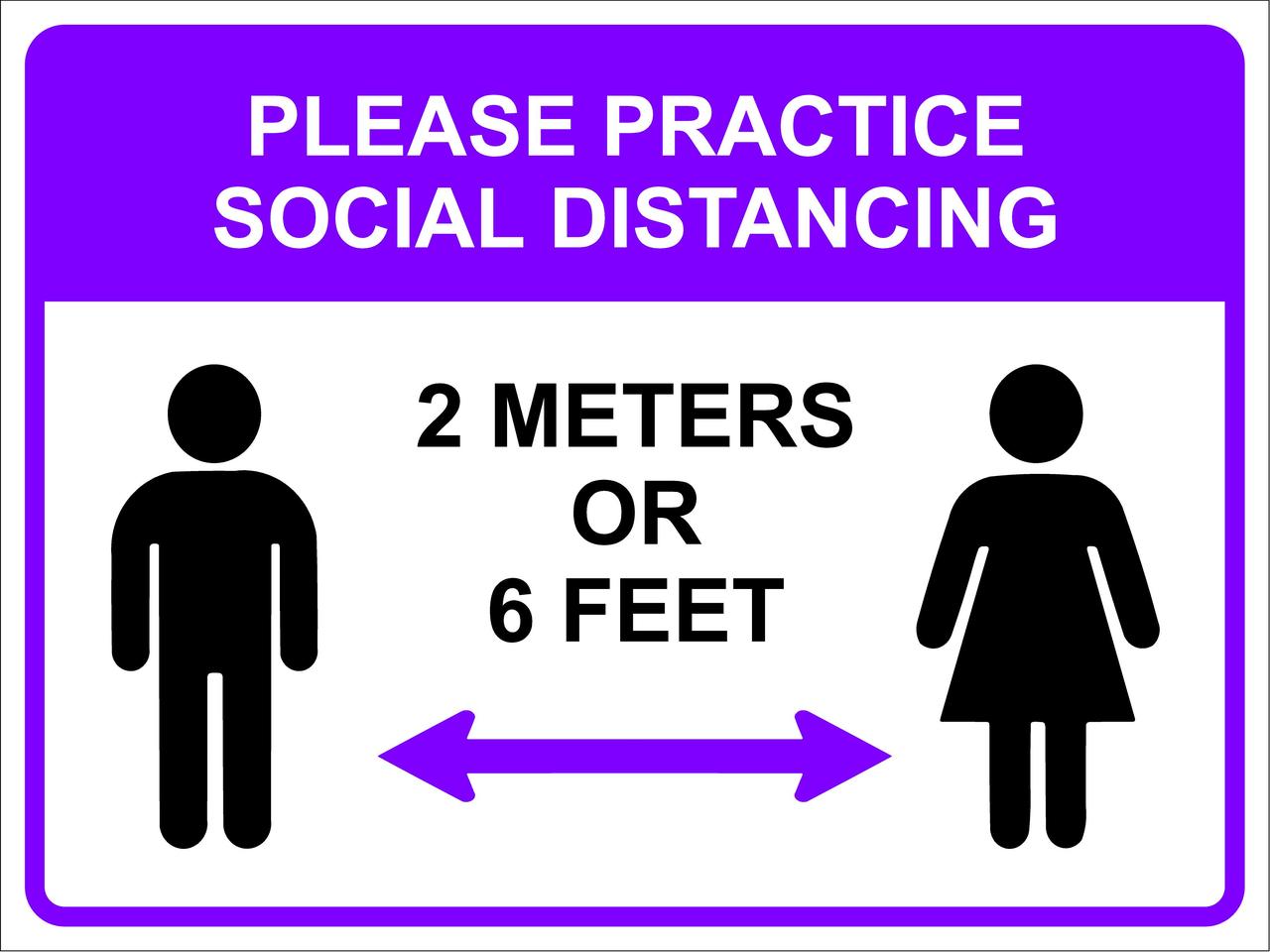 As some locations begin to relax stay at home orders, some in-person license exam sessions are starting to take place. One group in Oregon held a successful outdoor session where they limited the group to no more than 10 people and kept everyone at least six feet apart. Additionally, all participants were required to don face masks. The event attracted test-takers from throughout the state. The idea of outdoor exams seems to be taking hold as another club recently held their session outdoors in Norway. You can read more at: http://www.arrl.org/news/socially-distanced-in-person-exam-sessions-held-in-us-and-norway
---
A Dip in the Pool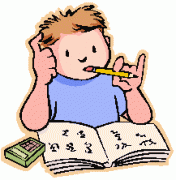 It's time to test our knowledge by taking a dip in the question pool…
Let's go to the Extra Class pool this week to a question about components in your rig.
E6B07 What is the failure mechanism when a junction diode fails due to excessive current?
A. Excessive inverse voltage.
B. Excessive junction temperature.
C. Insufficient forward voltage.
D. Charge carrier depletion.
High temperature will cause the death of most electronic components. In a junction diode, the limit of the maximum forward current is the junction temperature, making answer B the correct choice. For this reason, you will find that these diodes are mounted to the chassis of rig, using the chassis as a heat sink to keep the junction temperature below its maximum limit.
---
Website Update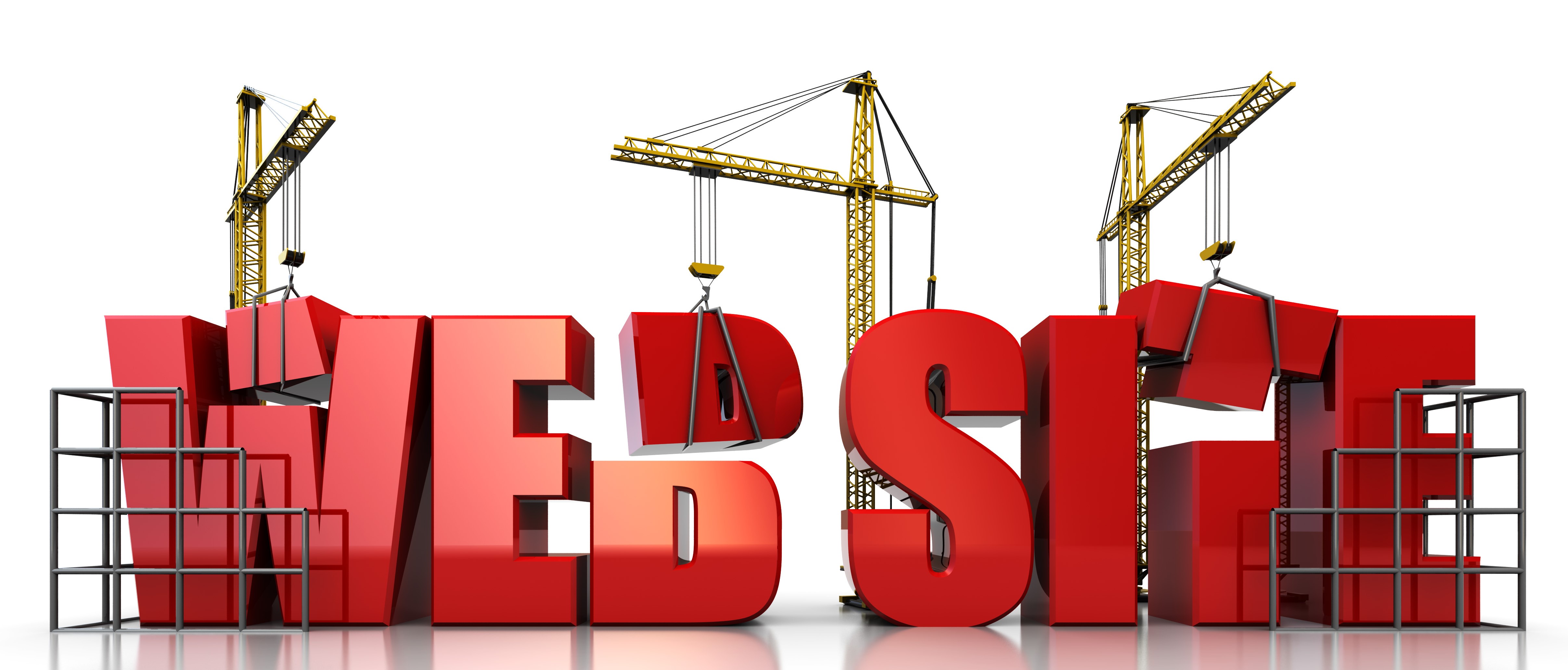 Here are the latest updates on the new Handiham.org website. Don't forget to monitor the site for updates throughout the week. When changes are made, I will post to the website. You can also find the latest updates any time by going to https://handiham.org/wordpress1/website-updates/. If you have any feedback about the website, I would love to hear from you. If you are a current member and your credentials are not allowing you to login to the site, please contact Pemdy for assistance at handiham@allina.com or 612-775-2291.
---
Equipment Connection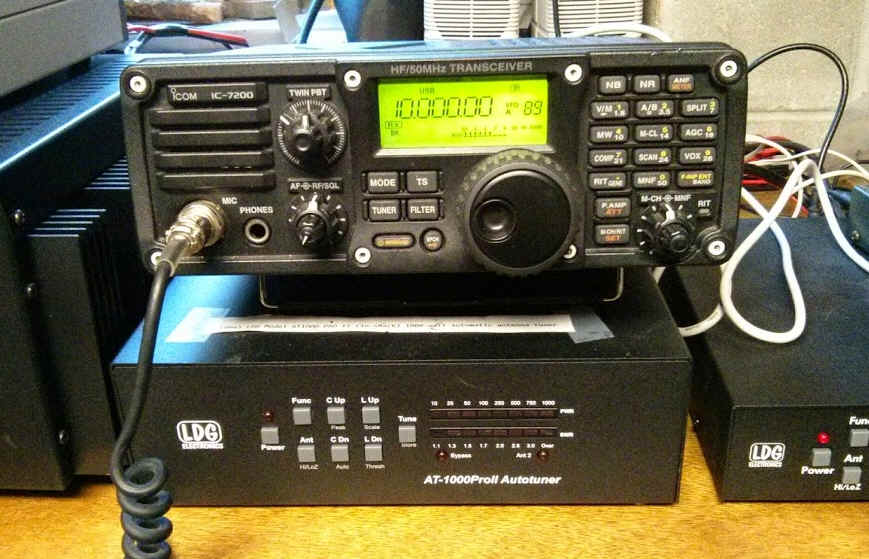 Equipment connections are happening, and the list is open! If you have a request for the Equipment Connection, contact me, leaving your name and phone number. I will call you to discuss your request. Please note that it may take several days for a return call due to all the other things going on in the Handiham Program. If you don't hear back from me after two weeks, you may contact me a second time. Additionally, if you have received any equipment from the Handiham Program during the last 12 months, you will automatically be placed at the bottom of the list so that others can also participate in the Equipment Connection.
Many thanks to the numerous people who have offered equipment for Handiham Members. If you have equipment that you would like to donate to a Handiham Program member, please email Lucinda at Lucinda.Moody@allina.com or call 1-612-775-2290.
---
Help Needed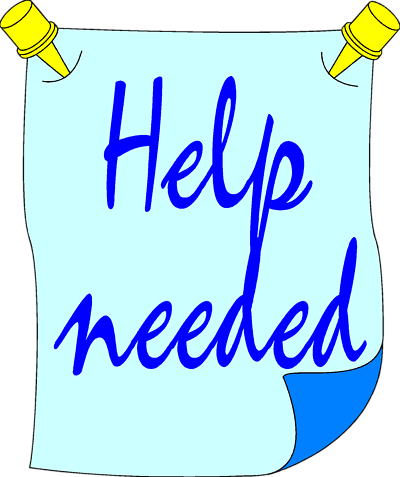 The Handiham Program needs contributors to Handiham World. Do you have a particular interest in amateur radio that you would like to share with others? Maybe you have a particular mode or band you like to operate and have learned a lot about. Or maybe you have some great stories to share from your experiences in the amateur radio hobby. Put your writing skills to work for Handiham World by sending your submissions to Lucinda.Moody@allina.com.
We are always looking for more readers, including some with a background in teaching in STEM related fields, especially if you have also worked with students requiring accommodations. We also need some readers with a background in teaching in STEM related fields, especially if you have also worked with students requiring accommodations. This volunteer position requires you to use your own equipment to record, however, we will provide the reading materials. If you or someone you know would like to try reading material for the members only section, please contact me for more information on how to submit a demo recording.
We need help updating our available resources for members. If you are blind and enjoy using your ham radio or assistive technology related devices, your assistance is especially needed. It would be a big help to your fellow Handiham Members if you would record a tutorial or product review. These need to be sent in Mp3 format, and the Handiham Program reserves the right to edit the recordings as needed before publishing in the Members Only section of the Handiham.org website. Please contact me at Lucinda.Moody@allina.com or 612-775-2290 if you have any questions.
I want to say a big thank you to those who have made or volunteered to make tutorials for the Members Only portion of the website. We have already had a number of members step up to offer their services, and their help is greatly appreciated! We also have some new readers who are working on some books, so keep watching for website updates as we add more content.
---
Check into our Handiham nets… Everyone is welcome!
How to find the Handiham Net:
The Handiham EchoLink conference is 494492. Connect via your iPhone, Android phone, PC, or on a connected simplex node or repeater system in your area.
The Handiham DMR Talkgroup on Brandmeister is 31990. On AllStar, it is available at node 47367.
The Handiham Net will be on the air daily. If there is no net control station on any scheduled net day, we will have a roundtable on the air get-together.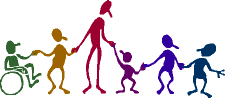 Our daily Echolink net continues to operate for anyone and everyone who wishes to participate at 11:00 hours CDT (Noon Eastern and 09:00 Pacific), as well as Wednesday evenings at 19:00 hours CDT (7 PM). If you calculate GMT, the time difference is that GMT is five hours ahead of Minnesota time during the summer.
Doug, N6NFF, poses a trivia question in the first half of the Wednesday evening session, so check in early if you want to take a guess. The answer to the trivia question is generally given shortly after the half-hour mark. A big THANK YOU to all of our net control stations.
---
Membership
You can pay your Handiham dues and certain other program fees on line. Simply follow the link to our secure payment site, then enter your information and submit the payment.

Handiham annual membership dues are $15.00. The lifetime membership rate is $150.00.
MEMBERSHIP DUES PAYMENT LINK
If you want to donate to the Handiham Program, please use our donation website. The instructions are at the following link:
DONATION LINK
As always, while our other services require that you have a current Handiham Program membership, you do not have to be a member to receive the Handiham World E-Letter.
How to contact us
There are several ways to contact us.
Postal Mail:
Courage Kenny Handiham Program
3915 Golden Valley Road MR 78446
Golden Valley, MN 55422
E-Mail: handiham@allina.com
Preferred telephone: 1-612-775-2291
Toll-Free telephone: 1-866-HANDIHAM (1-866-426-3442)
Note: Tuesdays through Thursdays between 9:00 AM and 3:00 PM United States Central Time are the best times to contact us.
You may also call Handiham Program Coordinator Lucinda Moody, AB8WF, at: 612-775-2290.
73, and I hope to hear you on the air soon!
For Handiham World, this is Lucinda Moody, AB8WF
The weekly e-letter is a compilation of assistive technology, operating information, and Handiham Program news. It is published on Mondays, and is available to everyone free of charge. Please email handiham@allina.com for changes of address, unsubscribes, etc. Include your old email address and your new address.
Podcast: Play in new window | Download