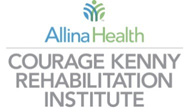 Courage Kenny Rehabilitation Institute Handiham World Weekly E-Letter for the week of May 18, 2020
This is a free weekly news & information update from the Courage Kenny Handiham Program, serving people with disabilities in Amateur Radio since 1967.
Our contact information is at the end.
Listen here:
https://handiham.org/audio/handiham18MAY2020.mp3

Get this podcast in iTunes:
RSS feed for the audio podcast if you use other podcasting software:
https://handiham.org/wordpress1/feed/podcast/
Subscribe or change your subscription to the E-mail version here.
---
Welcome to Handiham World.
In this edition:
A note from the coordinator
News in Assistive Technology
From the Mailbag
Interview of the Week
Ham Radio in the News
A Dip in the Pool
Website Update
Equipment Connection
Help Needed
Check into our nets!
…And more!
---
A note from the coordinator…
With the changing times, we are changing how we offer classes for Handiham Program members. While we look forward to when we can again safely hold in-person events like Radio Camp, it is important to use other platforms to allow members to further their education in the amateur radio hobby. This also allows us to reach members who can't attend in-person events in other ways. One of the additions we are working on is a weekly Morse code class to begin in the fall of 2020. Class sessions would use Zoom and would be available via the internet or telephone. If you are interested in participating, please ask Pemdy to place you on the list.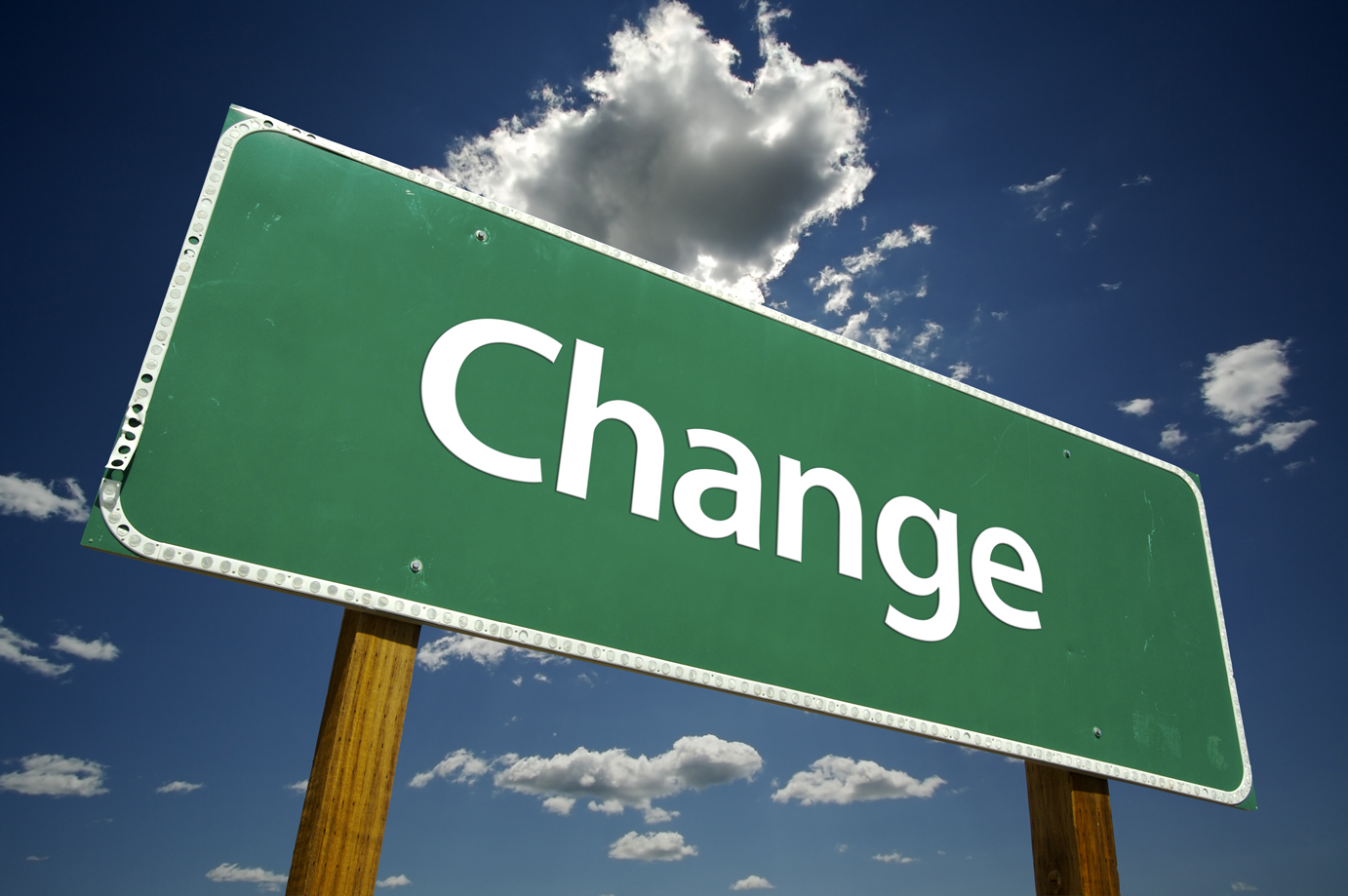 We are continuing our preparation for the 2020 Virtual Get on the Air class to be held this summer that will culminate in a special event station and contest sponsored by the Handiham Radio Club. There will be prizes available in multiple categories for Handiham members, and all stations who work a Handiham Program member can QSL for a special 2020 Handiham Program QSL card. If you haven't already completed the survey to help us gather more information as we prepare for this class and event, please do so as soon as possible. Enter here for the 2020 Virtual Get on the Air Survey
Due to the spread of COVID-19, we are no longer working from the office. We are still able to check our phone messages and return phone calls, and mail will be picked up as often as possible. Of course, the best way to get in touch with us during this time is via email.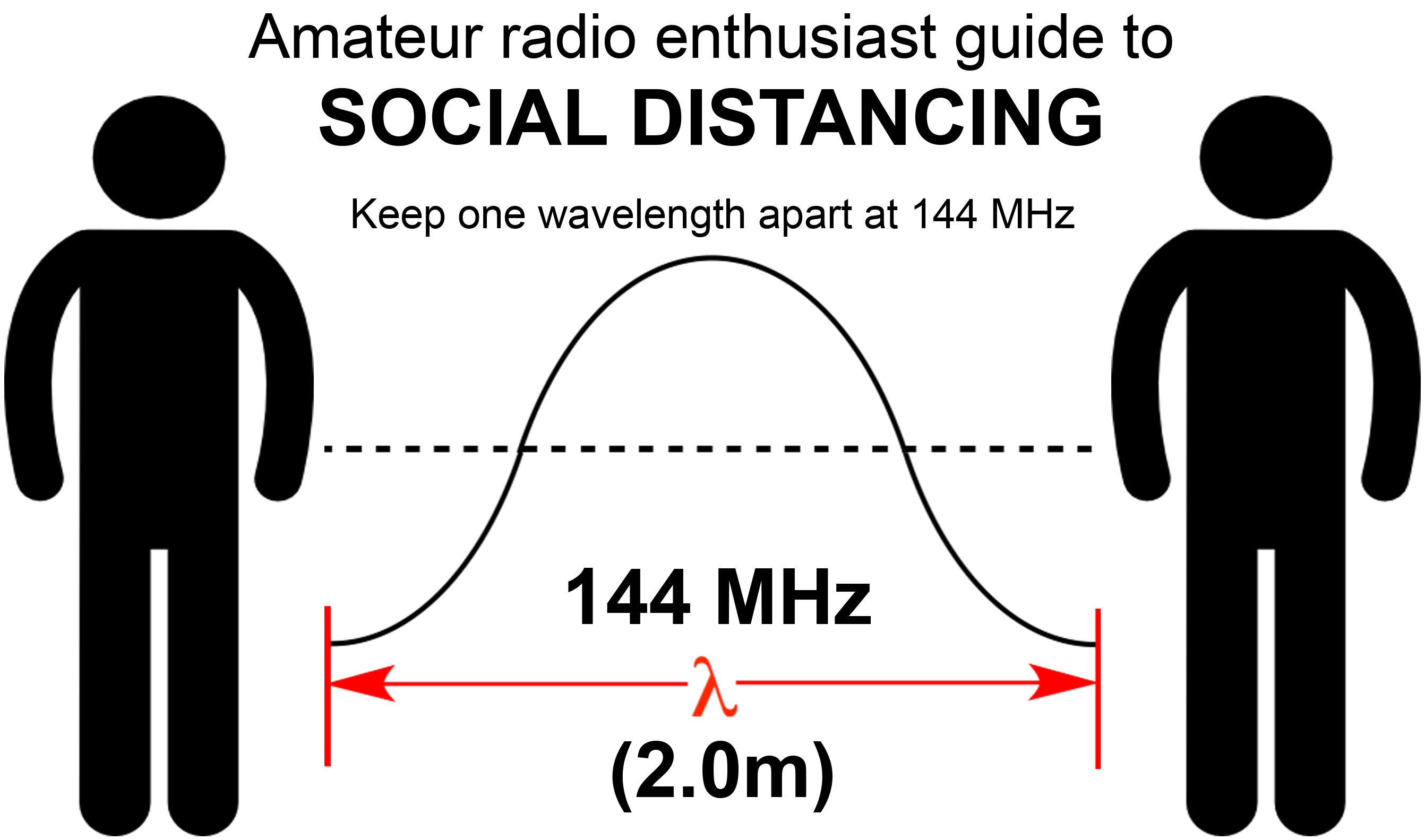 Along with the release of the new On the Air magazine, the magazine for beginner-to-intermediate ham radio operators, the ARRL is also doing a monthly podcast to take a deeper look at some of the topics and projects included in the magazine. The latest episode of the On the Air podcast (Episode 5) focuses on the various types of modulation and tips on go kits. You can check it out at http://www.arrl.org/on-the-air-podcast.
If you are having trouble receiving your E-Letter, you can always go to https://handiham.org/wordpress1/weekly-e-letter/ to see the latest E-Letter. Additionally, you can go to https://handiham.org/audio/handiham.mp3 to listen to the current podcast. These links are updated each time a new E-Letter and podcast is released.
Pemdy and I will be working during our usual hours this week. Due to the Memorial Day holiday in the United States, the Handiham Program office will be closed on Monday, May 25, and there will be no E-Letter. Additionally, I will be out of the office next week on vacation. If you call the Handiham Program office, please leave a message, and we will return your call as soon as we are available. When you leave that message, don't forget to leave your name, phone number, call sign, if you have one, and the reason for your call. Also, if you send an email, please include your name along with your call sign, and the reason for your email to speed up the response time. As always, if you need to update anything like your contact information, call sign, license class, membership, or members only log-in information, you can email us at handiham@allina.com.
In the E-Letter, there is an article about using Windows speech recognition with Outlook, another article about the new beta version of WSJT-X, and the next part of our interview with John Farina from our archives. Of course, you can also find the regular articles you see here each week.
Do you have a story to share about assistive technology or ham radio related activities? Please send your articles and stories via email to Lucinda.Moody@allina.com or by calling me at 612-775-2290.
---
News in Assistive Technology
Deep Dive: Windows Speech Recognition and Microsoft Outlook for Vision Impairment
Sometimes, it's nice not to have to use a keyboard, either for reasons of convenience or due to a disability. Windows 10 has numerous options for controlling your computer with speech, including dictating and voice control. The nice part is that because these options are built into Windows, there's no need to purchase additional software or programs. In this video, you can learn how to use Microsoft Outlook to open, create, and reply to emails using your voice. To learn more, go to: https://youtu.be/e-SugId-NM4
---
From the Mailbag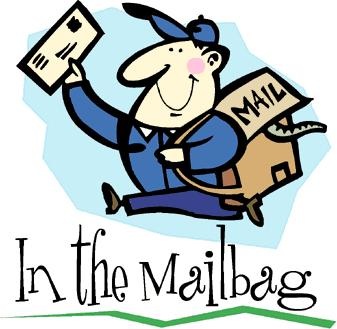 Hi Everyone,

In 1980, I was 13 years old. The night before the events of that day was spent doing what any other normal 13-year-old would be doing, enjoying a family movie on videotape. Back then, as I do now, I liked to listen to music or something as I went to sleep. I enjoyed listening to something that isn't around very much these days, shortwave.

I slept in that morning, but something woke me up. I would learn much later that it was the eruption. I woke up at roughly 9 o'clock that morning and turned on a van music station, KGW, in Portland, Oregon, 62 AM. Back then, as is the case these days, the AM station was owned by KGW, channel 8. I believe they are still the NBC affiliate in Portland, Oregon.

They played one song while preparing for the news. I was trying to figure out why a music station needed news on a Sunday morning. I would soon find out. When the news started at 9:00 a.m., the first thing was the announcer cautioning people about a flood warning along the Toutle River. The river is in a neighboring county, roughly 40 miles northeast of Vancouver, Washington, where I lived at the time.

That began to pique my interest that there would be a flood warning. Then, the announcement went on to say that if anyone could hear him on the radio and lived in that area to please evacuate immediately. That began to set off alarm bells in my mind that something very bad was going on. I immediately took off my headphones because I didn't want to wake people up.

I walked down the hallway to my parents' room and knocked on the door. This woke up my late father. I said to him that the announcer on the radio said that there was a flood warning along the Toutle River and that people were being ordered to evacuate as quickly as they could. He said something this big must be on television, and there's got to be a reason for all of this. Unfortunately, there was a big one.

We turned on the station that we thought would give us the best shot for news at that time, television station KOYN, which is the CBS affiliate in Portland. They operated on channel 6. This, of course, was in the days of analog UHF / VHF television. I'll never forget the newsman sitting at a desk, looking somewhat terrified. His name was Ken Wu, and he wasn't a usual news reporter. It turned out later that he was just a newsroom worker who suddenly got turned into an on-air person because of the gravity of the emergency. He was telling us that Mount St. Helens had exploded at roughly 8:32 that morning.

So, after seeing that, I told my parents I was going to go use the loaner Hallicrafters receiver, which was a tube radio, to try seeing what I could hear to make sense of all of this. I vaguely remembered my music teacher had let his family use the receiver several weeks before. He said if anything bad happened, since Mount St. Helens was beginning to erupt in very early March of that year, tune to 3980. He informed me that that was apparently going to be the designated 80-meter emergency frequency. I guess the sunspot cycle was a lot different back then. And, of course, there were a lot fewer things to interfere with amateur radio back then. So, I did.

I listened to net control, and with a couple of exceptions kept listening until well into the evening, shortly after the beginning of the 9 o'clock hour. Net control was very much in the process of trying to save amateur radio lives, reminding operators that we can and will help you replace the equipment. If you see any lava flow or the ash, please vacate your station immediately. We'd like to continue working you for many more years to come, and trying to stay with your equipment is not worth your life. He repeated this warning many times over the next couple of hours.

I remember him arguing with one operator who said, but I'm supposed to stay here and report. Net control said you don't need to report. It was very clear we had a disaster on our hands, and please get out of there. It's not worth your dying over it. Sadly, I believe a handful of amateurs were killed in the eruption. The final death toll was 62 people, and these were mostly scientists, amateurs, and a few people who violated the governor's exclusionary zone order.

Later in the day, the net shifted into ash reports as the cloud could destroy motor vehicle engines, airplane engines, and anything that was motorized. Also, ironically enough, public health officials back then strongly urged people to don a mask because you wouldn't want to inhale the ash, especially ash on that day because it was feared that the ash would still be pretty hot. Net control worked with other operators to pass along reports of where the cloud was and if the highways and byways in those areas that it was beginning to impact had been cleared or if there were civilians who needed to abandon their vehicles and would need to be rescued by local law enforcement authorities.

And, in some cases, law enforcement contacted amateurs to see if they could find ways of passing the word among their colleagues to get on the phone and tell their friends and family to get indoors and stay there, because it was unclear if people had left campsites, ballfields, etc. since they didn't have commercial radio available and couldn't hear the warnings. In the coming days, we'd heard of scouts that needed to be moved to a place of safety. The airports throughout the region suddenly closed for fear that the ash could destroy jet engines, putting passengers and crew at risk.

The situation, as I learned by listening to the net, had become quite dire in Eastern Washington, where all of the modern conveniences of the time were few and far between, because Eastern Washington is largely rural, especially Southeast Washington. The only major thing is a state prison at Walla Walla, but that prison is underground so that date there were no concerns about the prisoners, the guards, or anyone related to the prison, because ash would not be a problem. You just had to sequester everybody who was working that day.

Above ground, however, was a completely different story according to the net I was listening to. I heard stations mentioning various state highways and byways, operators, of course, explaining to each other, did you check that particular road for civilians that were in need of rescue or instructions on where to go because highways had to be vacated immediately.

I remember watching the news that day and learning as well that in the city of Spokane, the largest city in eastern Washington, it was reported widely that the streetlights had to be turned on, not so much to aid in navigation but to help people get to their homes or any other place that they could while the cloud of ash was passing. And unlike today, the order to don masks was immediate. The media gave instructions on how to wear masks if we needed to be outside in an emergency capacity. Otherwise, before the term "shelter in place" became popular, that's pretty much what the media and amateurs were telling citizens to do—go home and stay there and not to leave.

In conclusion, a week or so later, our school, Washington State School for the Blind, had to go to where the school holds outdoor school. The location is on the coast. By the time all of us got there, we were warned not to venture out onto the beach because it was like a war zone. Piles of debris lay on the beaches as if a battle had taken place. In other words, it was classified as completely unsafe for children of any age to be there. So, teachers went down to the beach and brought samples to show students of the force of what had occurred a week before.

By then, the US Coast Guard had closed the Columbia River to barge traffic and any other commercial shipping. Any vessels that were at the Port of Portland were ordered to just stay put until they could figure out how to clean up the river to make it safe to navigate. The big danger was that vessels would run into submerged logs or submerged equipment that had been pushed downriver by the mud flows and walls of water that were generated by the eruption.

This was my first experience with amateur radio. I guess, looking back, that this was part of what led to me becoming licensed as I am today. It also didn't help that I knew one of the scientists who perished that day. I remember a couple weeks later, my late father then worked for a railroad company and was asked if he wanted to be part of the railroad crew that was being assigned to keep the railroad bridge open even in the face of subsequent eruptions. The railroad told employees they would get hazard pay, but if something should happen, they would only have half an hour to clear the area or risk being killed by anything else that the mountain was predicted to continue tossing out. My father, citing that he had a family, said no, he would not volunteer, viewing the situation as too dangerous.

I hope this story involving my first brush with amateur radio finds you well.

73,

Maurice Mines, KD0IKO
---
Hi, Lucinda:

I hope this day finds you well, and I hope next year is much better than this one.

I just received a brand-new Braille Note Touch Plus three weeks ago and have been playing around with it. I got it for my job, simply because there was a lot of information I would be dealing with. I am currently working from home, which is not fun!

I use my Braille Note Touch in some ham radio applications. When I have to cover for a net control station in our local traffic net, I created a file with the net script as well as spaces for entering check-ins. Beside each check-in, I indicate whether or not they have traffic by placing a number near their callsign. For example: W8KWG-4—meaning I have four pieces of traffic to pass. I can also record a net with the Braille Note Touch, but I have yet to find out how to record anything.

73,

Gayle, W8KWG
---
Interview of the Week
This week, we go back to our interview archives to enjoy our conversation with John Farina, W2QCY from 2018. He has enjoyed many years in the ham radio hobby and also has experience in assistive technology. Please enjoy the next part of this interview.
Editor's note: This interview took place in the Handiham Program office. Because some work was being done on Pemdy's computer at the same time, there is some extra background noise.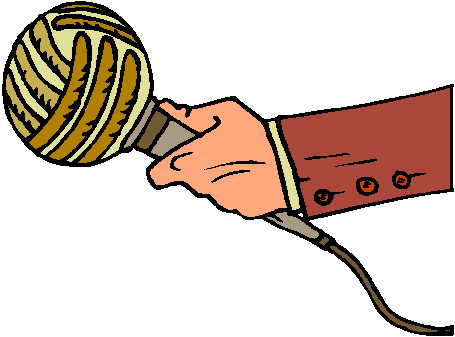 JF: People are certainly exposed to technology at a younger age. I didn't have a computer until I was working. Granted, back when I was growing up, computers were not available. The fact that someone can be exposed to an iPod in the third or fourth grade and begin working with it, that is good. Maybe they are exposed to a braille display or a screen reader after they have developed the hand-coordination to allow them to type easily. That's great. I think that is something that has changed.

JF: It goes along with the exposure at a young age to orientation and mobility for people who are visually impaired, in preschool. That allows them to do some exploring when they are walking around.

LM: That is so different from what they used to do.

JF: Yes. My wife and I did not have a cane in our hands until we were in junior high. And actually, back then, the school didn't allow me to use it, and nobody said they had to. Today, if the school says you can't use your cane, they are read the riot act. As long as they are safe with a cane, then they should be encouraged to be using it. That's the key.

JF: Having the exposure to things and concepts, being able to touch things, being able to check things out in a store, those are all important things for kids who are visually impaired to learn.

JF: One of the reasons I like AT and continue to work with it is that I have some school aged kids that I work with, providing IEP related services. I have to get to the school at the scheduled time to provide the service. Sometimes you can be flexible, but if the school says the student can be available during a particular period, you have to be there. You have to be mobile in this field, and you have to be able to use the transportation that is around you. You also need good personal mobility skills.

JF: I think that is the other change for me, being able to access GPS information. I go back to Braille Note GPS when that first came out, and now I have it on my phone, in my ear. It tells me when I have made a mistake or gone too many or too few blocks. It allows me to find an address or find a bus. I can also know when the bus is coming without having to make a phone call.

JF: Here, we can now pay our bus fare via an app. I did some testing of the app along with a friend of mine to determine if it was accessible and worked with them as they implemented the app. Those are cool things.

JF: I've not gotten into the Aira Explorer mode. I just don't feel like I can justify the price tag for that yet. I also want people to think about the fact that while we have all this technology that solves some of our problems, you also want a back-up plan. You may need a Perkins Brailler or a small digital recorder. When you are travelling, you also need to have the social skills to reach out for assistance if you are in an unfamiliar location and need to find the restroom, elevator, or something. You need those low-tech social skills to go along with this, even with the social media craze that seems to be happening.

JF: I think that is one thing different about amateur radio. We are by and large social. We have to get on the air and do something to talk to people. Whether it's a digital mode we type on, CW, or 2 meter FM, we have to be social. I think that is great. My wife and I have met a lot of great friends over the years who continue to help when we need it. That's why we say I have several people I can call if something goes wrong.

LM: Well, those things happen to all of us for one reason or another.

JF: You just do it, even if you need help.
Stay tuned for the next part of our interview with John airing in two weeks.
---
Ham Radio in the News
New WSJT-X Beta Version
The WSJT-X software suite has released a new beta version with significant improvements to both FT4 and FT8. The purpose of the beta version is to test the new features and provide feedback to the developers. The new version also corrects some bugs found in the current version. The beta version will be available for about a month with the expected release of version 2.2.0 on June 1st. You can read more at: http://www.arrl.org/news/new-wsjt-x-beta-version-offers-significant-ft4-and-ft8-upgrades
---
A Dip in the Pool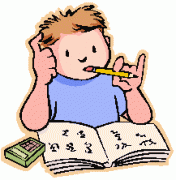 It's time to test our knowledge by taking a dip in the question pool…
Let's go to the Technician Class pool this week to a question about antennas.
T9A12 What is an advantage of using a properly mounted 5/8 wavelength antenna for VHF or UHF mobile service?
A. It has a lower radiation angle and more gain than a ¼ wavelength antenna.
B. It has very high angle radiation for better communicating through a repeater.
C. It eliminates distortion caused by reflected signals.
D. It has 10 times the power gain of a ¼ wavelength design.
The 5/8 wave antenna has more gain than a ¼ wave antenna, but it is still omnidirectional. Sometimes, however, it is not the best option since its lower angle of radiation can result in your signal missing another high altitude station. The increased gain and lower radiation angle of the 5/8 wave antenna over a ¼ wave antenna make answer A the correct choice. As with any antenna installation, some experimentation with various types and configurations will be more likely to give you the results you are looking for.
---
Website Update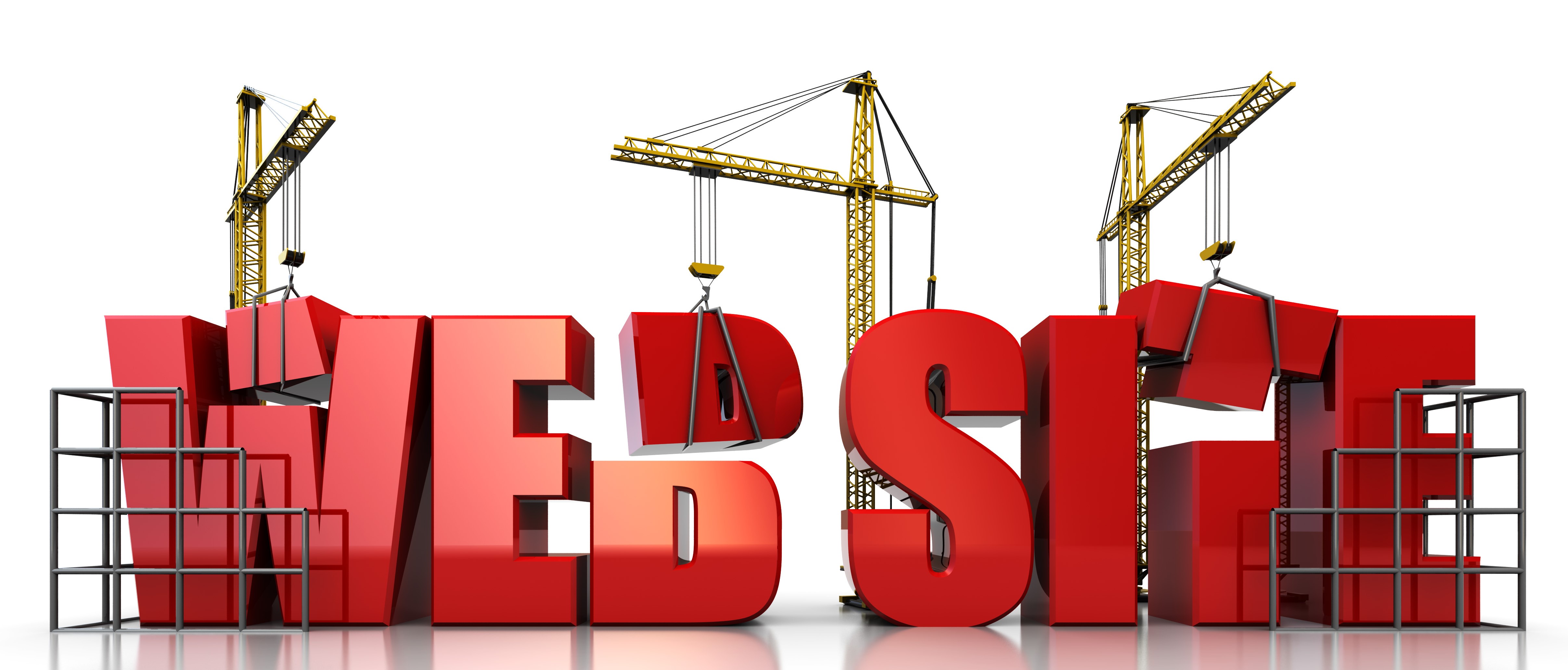 Here are the latest updates on the new Handiham.org website. Don't forget to monitor the site for updates throughout the week. When changes are made, I will post to the website. You can also find the latest updates any time by going to https://handiham.org/wordpress1/website-updates/. If you have any feedback about the website, I would love to hear from you. If you are a current member and your credentials are not allowing you to login to the site, please contact Pemdy for assistance at handiham@allina.com or 612-775-2291.
The May issue of CQ Magazine is now available in DAISY audio in the magazines and newsletters section of the members only website.
---
Equipment Connection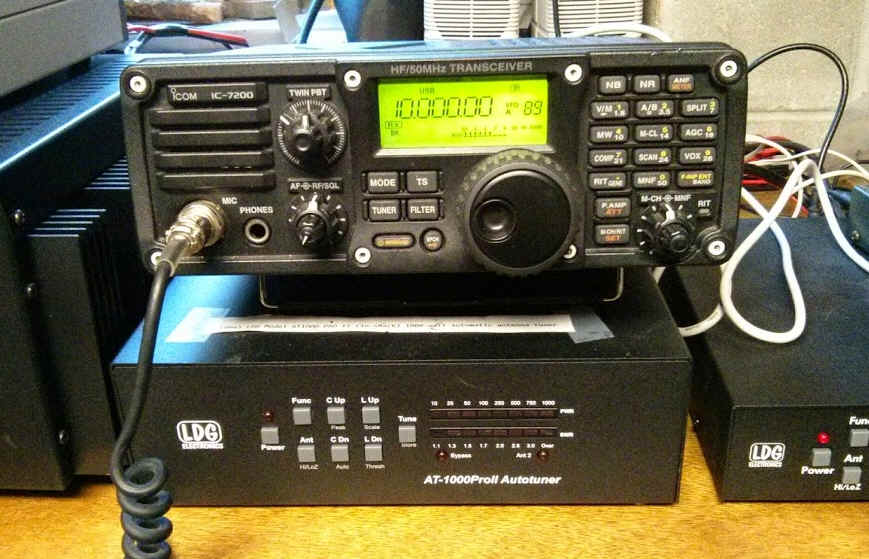 Equipment connections are happening, and the list is open! If you have a request for the Equipment Connection, contact me, leaving your name and phone number. I will call you to discuss your request. Please note that it may take several days for a return call due to all the other things going on in the Handiham Program. If you don't hear back from me after two weeks, you may contact me a second time. Additionally, if you have received any equipment from the Handiham Program during the last 12 months, you will automatically be placed at the bottom of the list so that others can also participate in the Equipment Connection.
Many thanks to the numerous people who have offered equipment for Handiham Members. If you have equipment that you would like to donate to a Handiham Program member, please email Lucinda at Lucinda.Moody@allina.com or call 1-612-775-2290.
---
Help Needed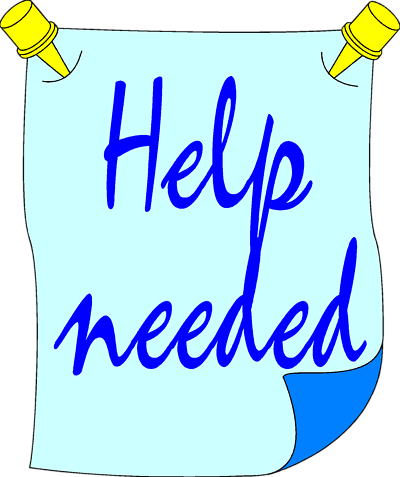 The Handiham Program needs contributors to Handiham World. Do you have a particular interest in amateur radio that you would like to share with others? Maybe you have a particular mode or band you like to operate and have learned a lot about. Or maybe you have some great stories to share from your experiences in the amateur radio hobby. Put your writing skills to work for Handiham World by sending your submissions to Lucinda.Moody@allina.com.
We are always looking for more readers, including some with a background in teaching in STEM related fields, especially if you have also worked with students requiring accommodations. We also need some readers with a background in teaching in STEM related fields, especially if you have also worked with students requiring accommodations. This volunteer position requires you to use your own equipment to record, however, we will provide the reading materials. If you or someone you know would like to try reading material for the members only section, please contact me for more information on how to submit a demo recording.
We need help updating our available resources for members. If you are blind and enjoy using your ham radio or assistive technology related devices, your assistance is especially needed. It would be a big help to your fellow Handiham Members if you would record a tutorial or product review. These need to be sent in Mp3 format, and the Handiham Program reserves the right to edit the recordings as needed before publishing in the Members Only section of the Handiham.org website. Please contact me at Lucinda.Moody@allina.com or 612-775-2290 if you have any questions.
I want to say a big thank you to those who have made or volunteered to make tutorials for the Members Only portion of the website. We have already had a number of members step up to offer their services, and their help is greatly appreciated! We also have some new readers who are working on some books, so keep watching for website updates as we add more content.
---
Check into our Handiham nets… Everyone is welcome!
How to find the Handiham Net:
The Handiham EchoLink conference is 494492. Connect via your iPhone, Android phone, PC, or on a connected simplex node or repeater system in your area.
The Handiham DMR Talkgroup on Brandmeister is 31990. On AllStar, it is available at node 47367.
The Handiham Net will be on the air daily. If there is no net control station on any scheduled net day, we will have a roundtable on the air get-together.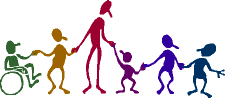 Our daily Echolink net continues to operate for anyone and everyone who wishes to participate at 11:00 hours CDT (Noon Eastern and 09:00 Pacific), as well as Wednesday evenings at 19:00 hours CDT (7 PM). If you calculate GMT, the time difference is that GMT is five hours ahead of Minnesota time during the summer.
Doug, N6NFF, poses a trivia question in the first half of the Wednesday evening session, so check in early if you want to take a guess. The answer to the trivia question is generally given shortly after the half-hour mark. A big THANK YOU to all of our net control stations.
---
Membership
You can pay your Handiham dues and certain other program fees on line. Simply follow the link to our secure payment site, then enter your information and submit the payment.

Handiham annual membership dues are $15.00. The lifetime membership rate is $150.00.
MEMBERSHIP DUES PAYMENT LINK
If you want to donate to the Handiham Program, please use our donation website. The instructions are at the following link:
DONATION LINK
As always, while our other services require that you have a current Handiham Program membership, you do not have to be a member to receive the Handiham World E-Letter.
How to contact us
There are several ways to contact us.
Postal Mail:
Courage Kenny Handiham Program
3915 Golden Valley Road MR 78446
Golden Valley, MN 55422
E-Mail: handiham@allina.com
Preferred telephone: 1-612-775-2291
Toll-Free telephone: 1-866-HANDIHAM (1-866-426-3442)
Note: Tuesdays through Thursdays between 9:00 AM and 3:00 PM United States Central Time are the best times to contact us.
You may also call Handiham Program Coordinator Lucinda Moody, AB8WF, at: 612-775-2290.
73, and I hope to hear you on the air soon!
For Handiham World, this is Lucinda Moody, AB8WF
The weekly e-letter is a compilation of assistive technology, operating information, and Handiham Program news. It is published on Mondays, and is available to everyone free of charge. Please email handiham@allina.com for changes of address, unsubscribes, etc. Include your old email address and your new address.
Podcast: Play in new window | Download