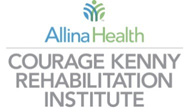 Courage Kenny Rehabilitation Institute Handiham World Weekly E-Letter for the week of June 1, 2020
This is a free weekly news & information update from the Courage Kenny Handiham Program, serving people with disabilities in Amateur Radio since 1967.
Our contact information is at the end.
Listen here:
https://handiham.org/audio/handiham01JUN2020.mp3

Get this podcast in iTunes:
RSS feed for the audio podcast if you use other podcasting software:
https://handiham.org/wordpress1/feed/podcast/
Subscribe or change your subscription to the E-mail version here.
---
Welcome to Handiham World.
In this edition:
A note from the coordinator
News in Assistive Technology
From the Mailbag
Interview of the Week
Ham Radio in the News
A Dip in the Pool
Website Update
Equipment Connection
Help Needed
Check into our nets!
…And more!
---
A note from the coordinator…
2020 has proven to be a challenging year in many ways so far. Ham radio can be especially helpful as a way to remain connected with others, both local and distant. As was mentioned in previous issues of Handiham World, limiting your exposure to the news to no more than a few minutes each day is a useful tool to maintain good mental health. Additionally, look for opportunities to help out neighbors, friends, and your community. There are many ways we can all support others during these difficult times.
With the changing times, we are changing how we offer classes for Handiham Program members. While we look forward to when we can again safely hold in-person events like Radio Camp, it is important to use other platforms to allow members to further their education in the amateur radio hobby. This also allows us to reach members who can't attend in-person events in other ways. One of the additions we are working on is a weekly Morse code class to begin in the fall of 2020. Class sessions would use Zoom and would be available via the internet or telephone. If you are interested in participating, please ask Pemdy to place you on the list.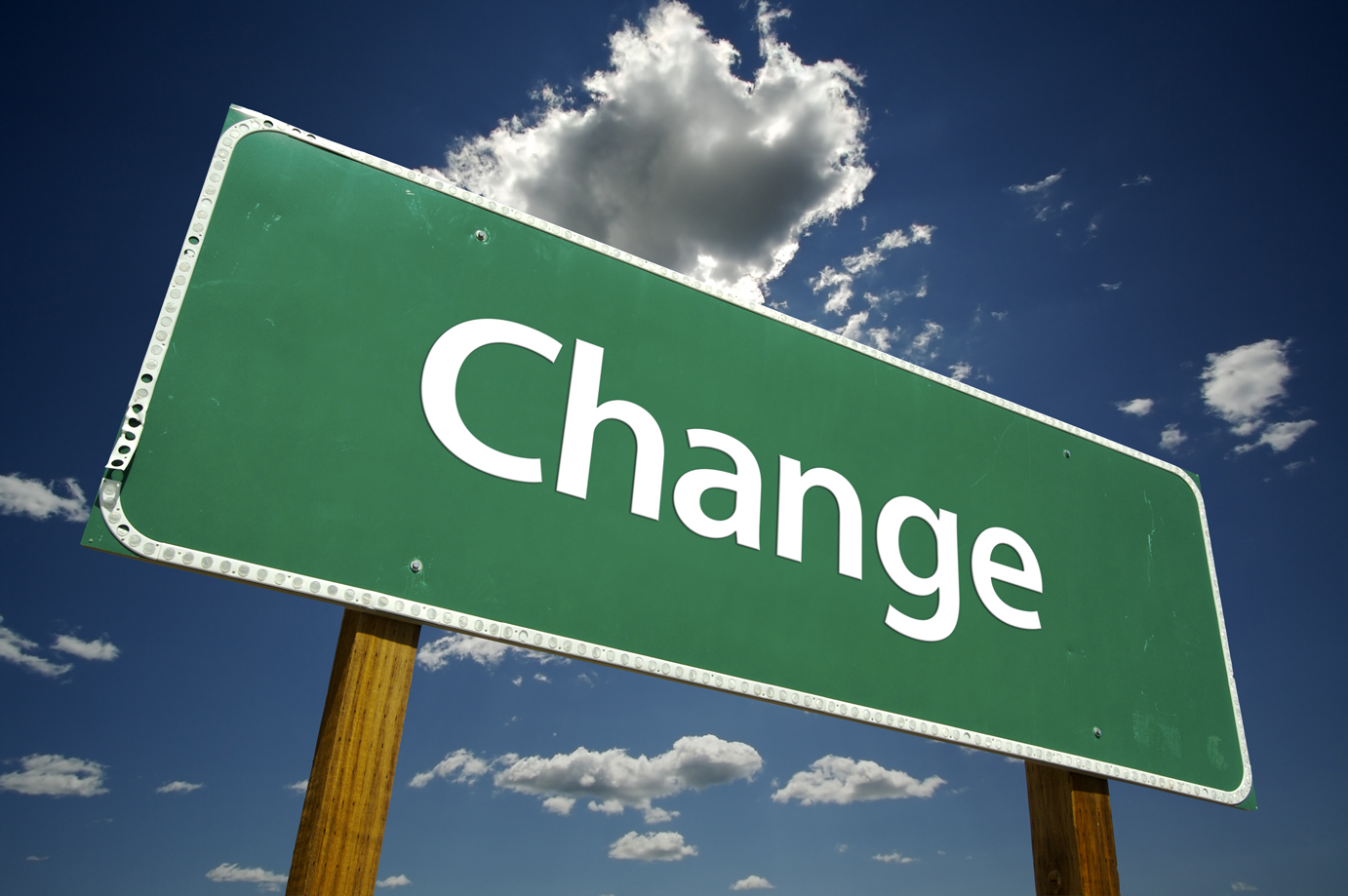 We are continuing our preparation for the 2020 Virtual Get on the Air class to be held in early August that will culminate in a special event station and contest sponsored by the Handiham Radio Club. There will be prizes available in multiple categories for Handiham members, and all stations who work a Handiham Program member can QSL for a special 2020 Handiham Program QSL card. If you haven't already completed the survey to help us gather more information as we prepare for this class and event, please do so as soon as possible. Enter here for the 2020 Virtual Get on the Air Survey
Due to the spread of COVID-19, we are no longer working from the office. We are still able to check our phone messages and return phone calls, and mail will be picked up as often as possible. Of course, the best way to get in touch with us during this time is via email.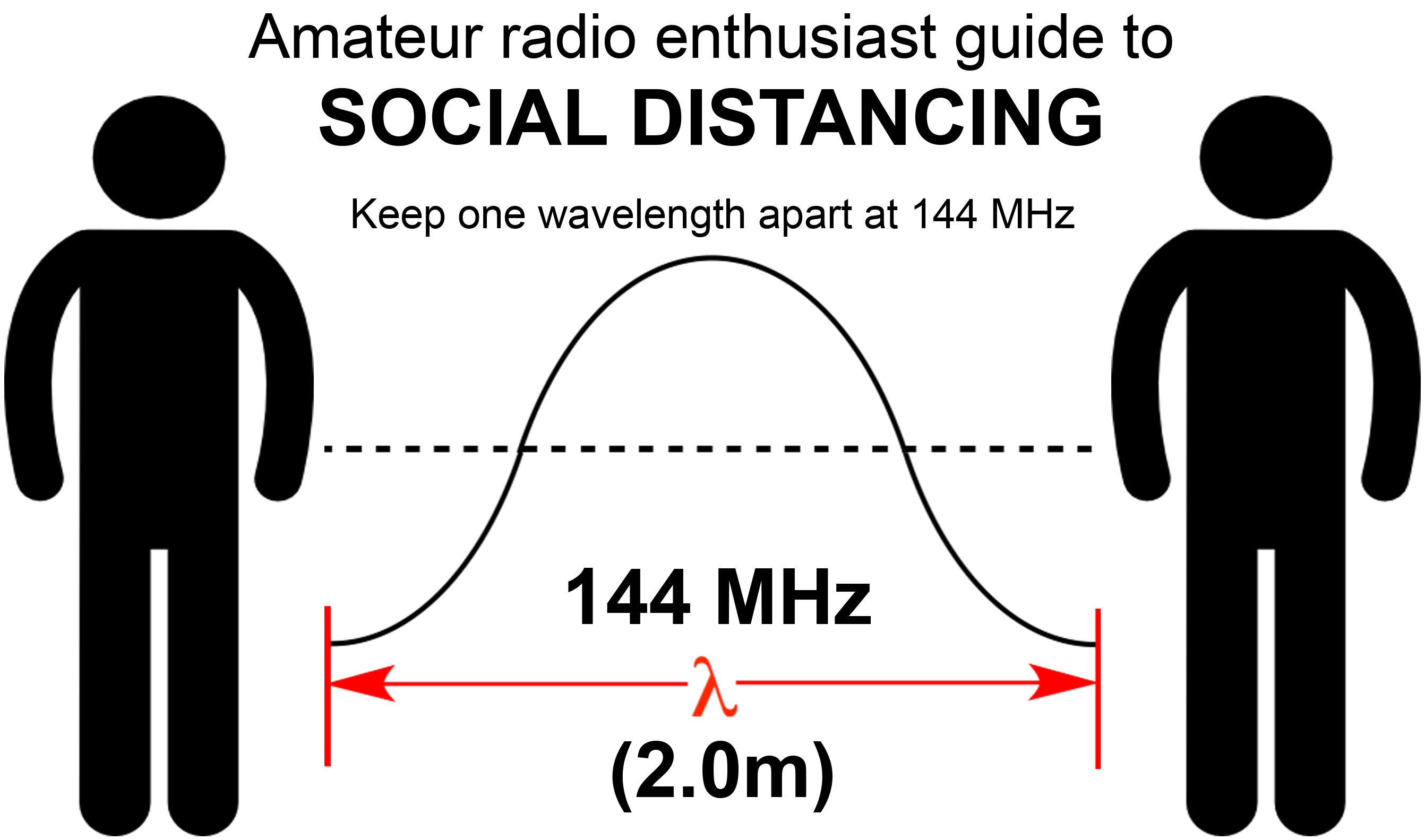 Along with the release of the new On the Air magazine, the magazine for beginner-to-intermediate ham radio operators, the ARRL is also doing a monthly podcast to take a deeper look at some of the topics and projects included in the magazine. The latest episode of the On the Air podcast (Episode 5) focuses on the various types of modulation and tips on go kits. You can check it out at http://www.arrl.org/on-the-air-podcast.
If you are having trouble receiving your E-Letter, you can always go to https://handiham.org/wordpress1/weekly-e-letter/ to see the latest E-Letter. Additionally, you can go to https://handiham.org/audio/handiham.mp3 to listen to the current podcast. These links are updated each time a new E-Letter and podcast is released.
Pemdy and I will be working during our usual hours this week. If you call the Handiham Program office, please leave a message, and we will return your call as soon as we are available. When you leave that message, don't forget to leave your name, phone number, call sign, if you have one, and the reason for your call. Also, if you send an email, please include your name along with your call sign, and the reason for your email to speed up the response time. As always, if you need to update anything like your contact information, call sign, license class, membership, or members only log-in information, you can email us at handiham@allina.com.
In the E-Letter, there is an article about a blind accessible smartphone, another article about two new astronauts settling in on the International Space Station, and the next part of our interview with John Farina from our archives. Of course, you can also find the regular articles you see here each week.
Do you have a story to share about assistive technology or ham radio related activities? Please send your articles and stories via email to Lucinda.Moody@allina.com or by calling me at 612-775-2290.
---
News in Assistive Technology
SmartVision2: Blind Accessible Android Smartphone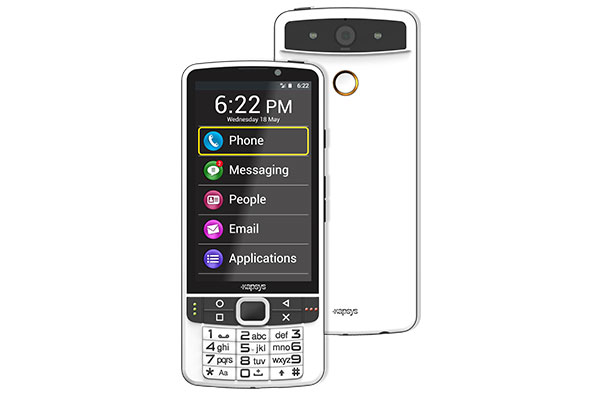 The SmartVision2 was designed specifically for people who are blind or visually impaired. The smartphone comes complete with a high-contrast display, speech input, and feedback. It includes a tactile keypad and buttons, allowing SmartVision2 to adapt to your needs and making it very easy to learn and use. To learn more, go to: https://irie-at.com/product/smartvision2-2/
---
From the Mailbag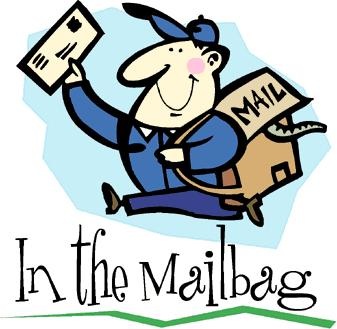 Good morning,

My story begins with the purchase of the FT3DR handheld by Yaesu. Now, the programming software is an accessibility dilemma. My issue goes a little bit like this. As you may or may not know, I am a Mac person, but, of course, I started out in computers with Windows. So, when I bought the RT Systems programming software for this radio, I decided to try the Mac version to see if the company had gotten better with Mac accessibility. I'd say the software is about 95% ready for prime time with this radio, this computer, and this version of the software.

Now, here's the problem. I can use the search function both with VoiceOver and with assistance from Aira, but I can't put the search results into the program for some mysterious reason. Now, let's talk about the Windows version of this same program. The latest update for JAWS for Windows, at least on my machine and my configuration, apparently does not play quite so well anymore with the RT Systems program. But I can get results from the search. I did this particular task with assistance from Aira, so I was able to put the programming data into the programmer. The microSD card dilemma came next. Although the card seems to be very recognizable on the Mac side, on the Windows side the card is recognized, however, when trying to copy the program data to it, apparently the program doesn't find the card on the Windows side. The card is found and is recognized on the Mac side of the computer, though.

My dilemma is simply this. I've already told the company that the Mac version seems to work well and just in case this continues to present itself as an issue with the card, I purchased the cables that RT systems uses for this particular radio and software. I think it would look very bad if I went back to the company and said, oh, by the way, can we cancel my Mac license and use the Windows version. Yet it seems to make the most sense to cancel the Mac version and try using the Windows version with the cable when it finally arrives later this week. Or, I could find a way to make an appropriate program or file if I can figure out what file format the programmer will recognize when importing it into the software. Should I do the file on the Windows side, or should I come up with some other software solution that doesn't involve the company?

Here's the other possibility. I could use the company's free software on the Windows side, but only with the card because I'm told that in order to use the cable, it must come from Yaesu USA as part of a $60 kit. Or, I could figure out how to do this by using just the card. This would, I believe, involve putting in both sides of each repeater, the forward frequency along with the reverse. Another possibility that comes to my mind is using one of the two other handhelds that are beginning to fail because of their age and just jumping on the local repeater and asking someone if they have any experience with this situation. Does anyone have any thoughts or suggestions?

I did subscribe to the list for System Fusion users. I received two email responses to some of these issues, and the big question from everyone is how to deal with the touchscreen as a blind user. My response is if I can come up with the process for finding icons that stayed relatively in the same place on the touchscreen then it's probably not going to be too big of an issue. The other potential way for dealing with this is to come up with a way of remembering the process for getting to the keypad or direct entry like it would be on a traditional handheld. Does this sound like this might be a good approach to this?

73,

Maurice Mines, KD0IKO
---
Hi Lucinda,

Some folks might be interested in this. I do slow speed CW on 40 meters: I get on around 7113, plus or minus the QRM, Thursday evenings at or a little after 9:00 pm Eastern U.S. time. I try to keep the speed low, 13 wpm maximum. I invite anyone to get on the air with me, KE5AL, for some relaxed, on the air, CW.

Jim Shaffer, KE5AL
---
Hello,

I use a magnetic loop, which requires constant retuning. I've heard of SWR meters which emit a tone, with the lower the tone the better the match. I wondered if you knew of any currently in production.

Here's a helpful tip: bypass the internal antenna tuner in your radio when using a magnetic loop. Tune the antenna by adjusting the variable capacitor. You don't need to use a tuner with a magnetic loop.

73,

Austin, KA3TTT
---
Interview of the Week
This week, we go back to our interview archives to hear more of our conversation with John Farina, W2QCY from 2018. He has enjoyed many years in the ham radio hobby and also has experience in assistive technology. Please enjoy the next part of this interview.
Editor's note: This interview took place in the Handiham Program office. Because some work was being done on Pemdy's computer at the same time, there is some extra background noise.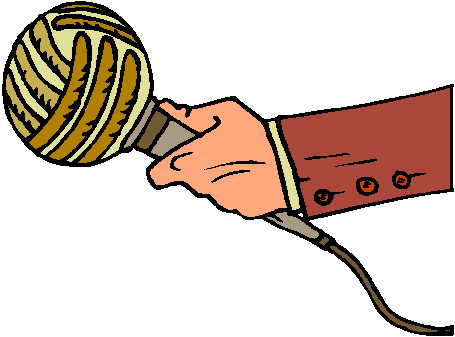 JF: In talking about assistive technology, sometimes things don't work, and you have to problem solve them. And sometimes you need to just walk away. Because you have done everything you can think of right now to solve the issue, and you are only going to get yourself frustrated. So you walk away and let it sit overnight or for a week or whatever until you have that brainstorm that reminds you what you should do. Or maybe you talk to someone who suggests some little thing that might help fix the problem.

JF: This is important not just in assistive technology but also in amateur radio in general. How many of us have turned on a radio and tried to program it and found out we couldn't do it right now. I had one of the Wouxun radios here the other day that my friend down the street wants. And I was trying to program it with the tutorial available from the Handiham website. And it wouldn't work and wouldn't work and wouldn't work. And finally, I got it!

JF: Now that I know, I could probably put more memory channels in for her, but I did advise her that getting the RT Systems cable and software might be a good way to go, if nothing else, as a back-up. That way, if you do something wrong, you can always take the radio back where you need it to be. I am a big fan of that. These radios are important to us for a variety of reasons, so if we can get them back working when we, or it, does something wrong, then that's good.

JF: It's important to learn when you have tried something enough, whether it's amateur radio or amateur radio and assistive technology, when to get up and walk away. Whether it's going to take a walk, have a cup of coffee, read a book, or watch TV, whatever you need to do to take your mind off the problem so later you can go back and think about what might be the issue.

LM: That's excellent advice.

JF: I suggest to people also to join a radio club. It is really the best way to learn about the hobby. You get to do all kinds of activities, some of which I described earlier. You get to make new friends, find people who can help you as Elmers. I feel bad for people who don't have easy access to a radio group. Obviously, that's part of what the Handiham Program is all about, trying to be as much of that support network as they can be with tutorials and other resources. That's another big difference because we have internet access and can search for information that we did not used to be able to get.

JF: Another thing I recommend is buying a piece of radio equipment that someone else has because then you know one person who has probably either done it right or wrong. It helps. The radio equipment that we have in the shack is all stuff that other people recommended because they have it. Other people recommended it because they had it, and I knew it worked well. And whether you get that recommendation from an email list like the Blind Hams list or any other list or even your radio club, that is good.
Stay tuned for the last part of our interview with John airing next week.
---
Ham Radio in the News
Astronauts Settling in after Historic Flight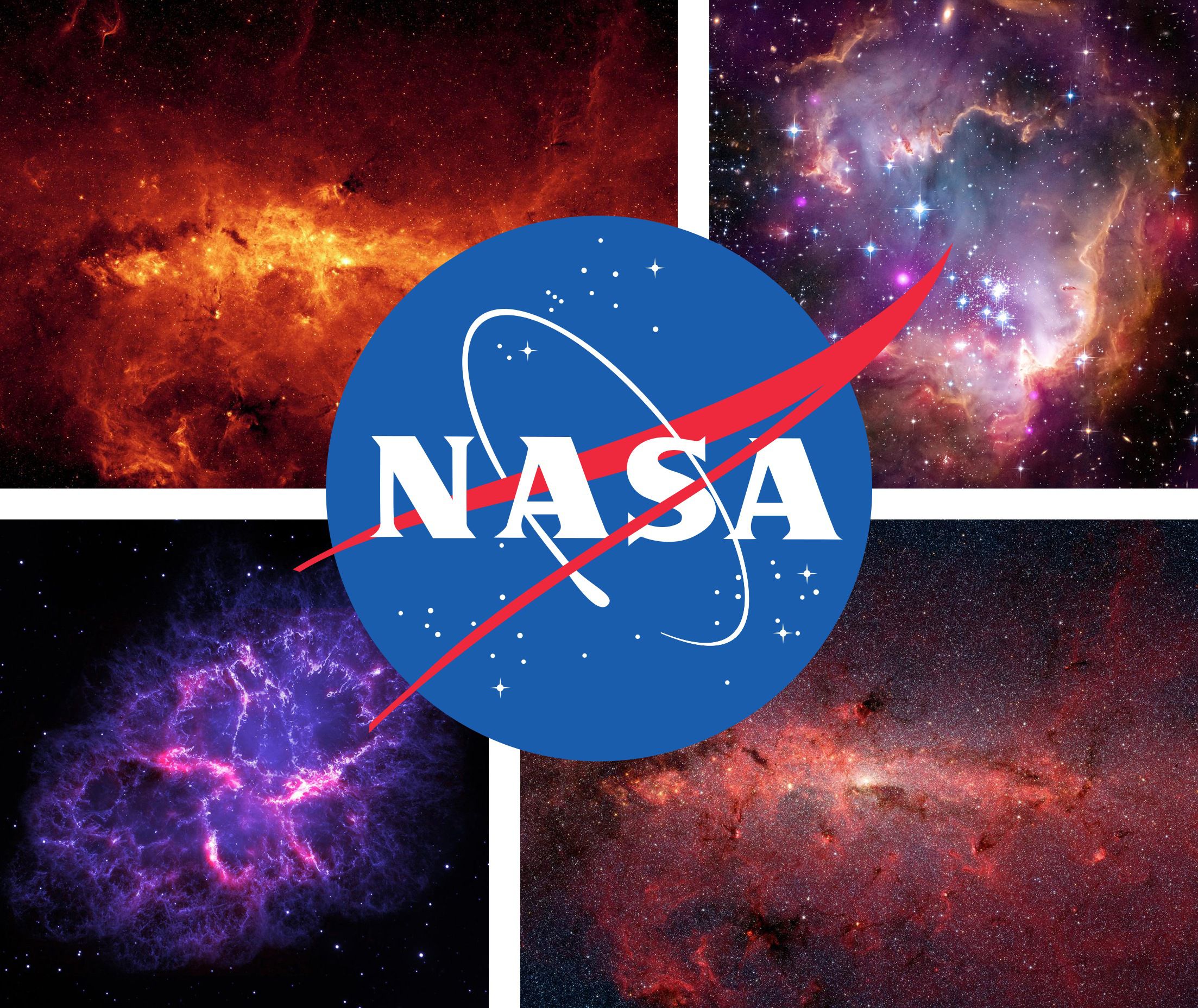 After a successful flight, NASA astronauts Bob Behnken, KE5GGX, and Doug Hurley are settling into their new home on board the International Space Station (ISS). The flight marks a new step in the history of space voyage after nine years of travel via Russian Soyuz vehicles. You can read more at: http://www.arrl.org/news/astronauts-bob-behnken-ke5ggx-and-doug-hurley-settling-in-after-historic-flight
---
A Dip in the Pool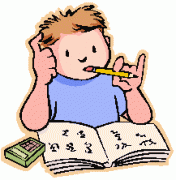 It's time to test our knowledge by taking a dip in the question pool…
Let's go to the General Class pool this week to a question about batteries.
G6A02 What is an advantage of the low internal resistance of nickel-cadmium batteries?
A. Long life.
B. High discharge current.
C. High voltage.
D. Rapid recharge.
NiCad batteries offer an affordable rechargeable power source for HTs along with some HF QRP transceivers. Because of the low internal resistance of NiCad batteries, they offer high discharge current with transmitting, making answer B the correct choice. There is a disadvantage, however, since due to the low internal resistance, your battery will experience some self-discharge between uses of your radio. That means that even if you haven't used your HT for a while, you will still need to charge the battery before you head out for that long walk or to spot storms.
---
Website Update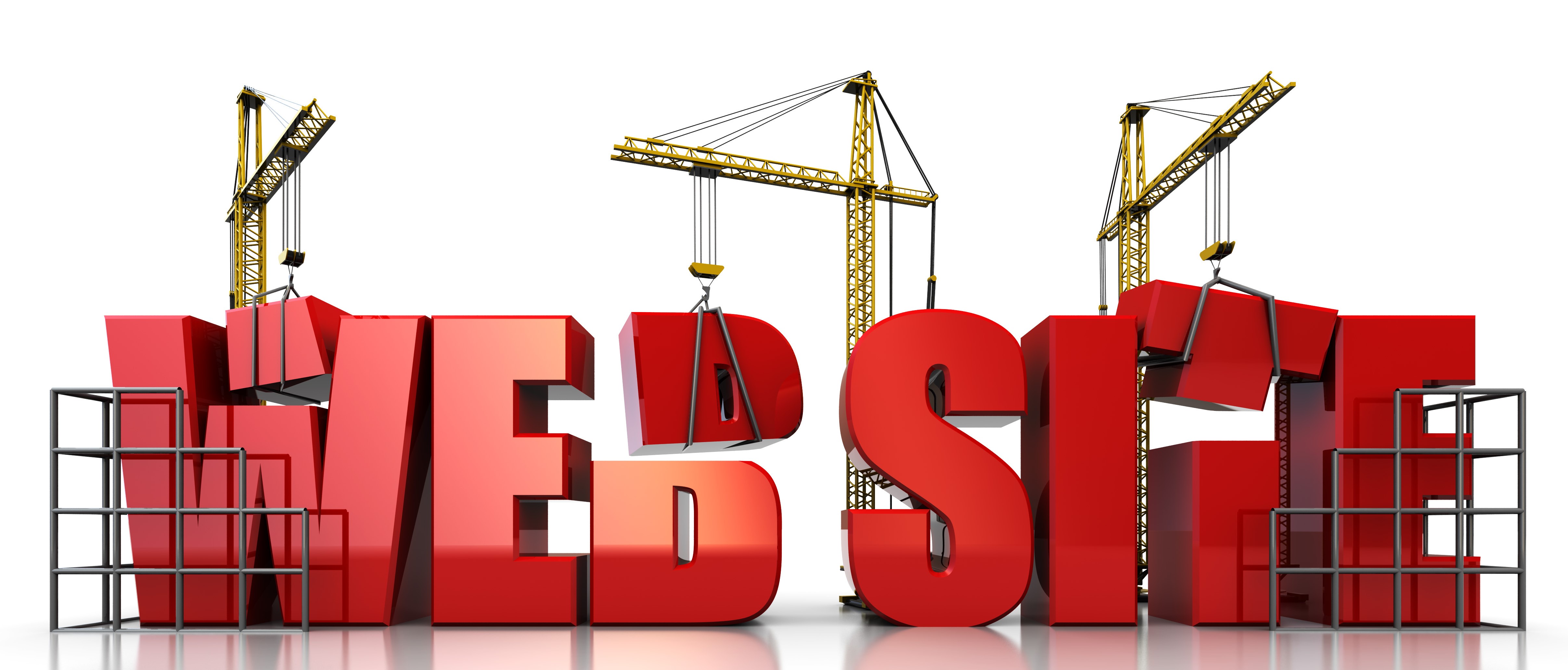 Here are the latest updates on the new Handiham.org website. Don't forget to monitor the site for updates throughout the week. When changes are made, I will post to the website. You can also find the latest updates any time by going to https://handiham.org/wordpress1/website-updates/. If you have any feedback about the website, I would love to hear from you. If you are a current member and your credentials are not allowing you to login to the site, please contact Pemdy for assistance at handiham@allina.com or 612-775-2291.
The June issue of the QCWA Journal is now available in Mp3 audio in the magazines and newsletters section of the members only website.
---
Equipment Connection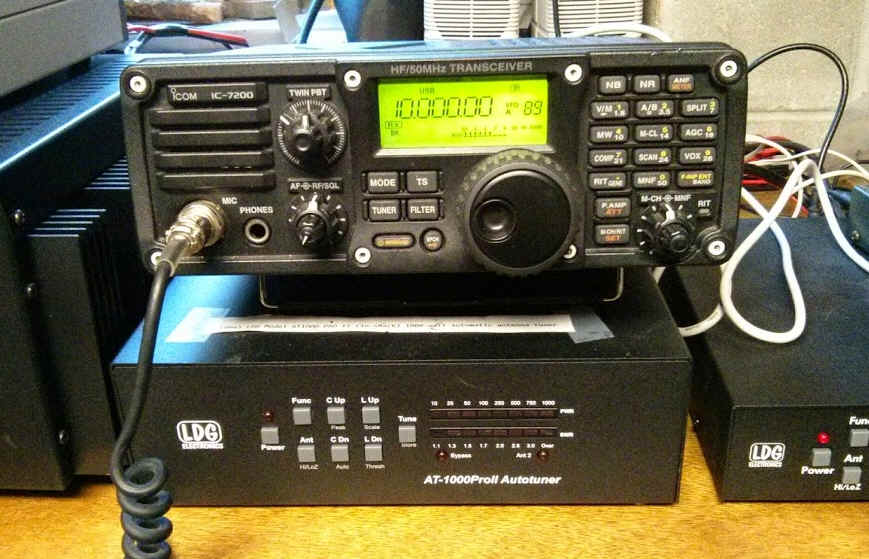 Equipment connections are happening, and the list is open! If you have a request for the Equipment Connection, contact me, leaving your name and phone number. I will call you to discuss your request. Please note that it may take several days for a return call due to all the other things going on in the Handiham Program. If you don't hear back from me after two weeks, you may contact me a second time. Additionally, if you have received any equipment from the Handiham Program during the last 12 months, you will automatically be placed at the bottom of the list so that others can also participate in the Equipment Connection.
Many thanks to the numerous people who have offered equipment for Handiham Members. If you have equipment that you would like to donate to a Handiham Program member, please email Lucinda at Lucinda.Moody@allina.com or call 1-612-775-2290.
---
Help Needed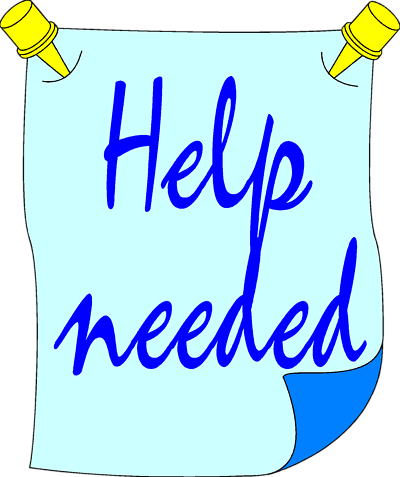 The Handiham Program needs contributors to Handiham World. Do you have a particular interest in amateur radio that you would like to share with others? Maybe you have a particular mode or band you like to operate and have learned a lot about. Or maybe you have some great stories to share from your experiences in the amateur radio hobby. Put your writing skills to work for Handiham World by sending your submissions to Lucinda.Moody@allina.com.
We are always looking for more readers, including some with a background in teaching in STEM related fields, especially if you have also worked with students requiring accommodations. We also need some readers with a background in teaching in STEM related fields, especially if you have also worked with students requiring accommodations. This volunteer position requires you to use your own equipment to record, however, we will provide the reading materials. If you or someone you know would like to try reading material for the members only section, please contact me for more information on how to submit a demo recording.
We need help updating our available resources for members. If you are blind and enjoy using your ham radio or assistive technology related devices, your assistance is especially needed. It would be a big help to your fellow Handiham Members if you would record a tutorial or product review. These need to be sent in Mp3 format, and the Handiham Program reserves the right to edit the recordings as needed before publishing in the Members Only section of the Handiham.org website. Please contact me at Lucinda.Moody@allina.com or 612-775-2290 if you have any questions.
I want to say a big thank you to those who have made or volunteered to make tutorials for the Members Only portion of the website. We have already had a number of members step up to offer their services, and their help is greatly appreciated! We also have some new readers who are working on some books, so keep watching for website updates as we add more content.
---
Check into our Handiham nets… Everyone is welcome!
How to find the Handiham Net:
The Handiham EchoLink conference is 494492. Connect via your iPhone, Android phone, PC, or on a connected simplex node or repeater system in your area.
The Handiham DMR Talkgroup on Brandmeister is 31990. On AllStar, it is available at node 47367.
The Handiham Net will be on the air daily. If there is no net control station on any scheduled net day, we will have a roundtable on the air get-together.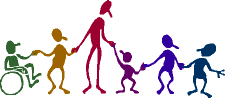 Our daily Echolink net continues to operate for anyone and everyone who wishes to participate at 11:00 hours CDT (Noon Eastern and 09:00 Pacific), as well as Wednesday evenings at 19:00 hours CDT (7 PM). If you calculate GMT, the time difference is that GMT is five hours ahead of Minnesota time during the summer.
Doug, N6NFF, poses a trivia question in the first half of the Wednesday evening session, so check in early if you want to take a guess. The answer to the trivia question is generally given shortly after the half-hour mark. A big THANK YOU to all of our net control stations.
---
Membership
You can pay your Handiham dues and certain other program fees on line. Simply follow the link to our secure payment site, then enter your information and submit the payment.

Handiham annual membership dues are $15.00. The lifetime membership rate is $150.00.
MEMBERSHIP DUES PAYMENT LINK
If you want to donate to the Handiham Program, please use our donation website. The instructions are at the following link:
DONATION LINK
As always, while our other services require that you have a current Handiham Program membership, you do not have to be a member to receive the Handiham World E-Letter.
How to contact us
There are several ways to contact us.
Postal Mail:
Courage Kenny Handiham Program
3915 Golden Valley Road MR 78446
Golden Valley, MN 55422
E-Mail: handiham@allina.com
Preferred telephone: 1-612-775-2291
Toll-Free telephone: 1-866-HANDIHAM (1-866-426-3442)
Note: Tuesdays through Thursdays between 9:00 AM and 3:00 PM United States Central Time are the best times to contact us.
You may also call Handiham Program Coordinator Lucinda Moody, AB8WF, at: 612-775-2290.
73, and I hope to hear you on the air soon!
For Handiham World, this is Lucinda Moody, AB8WF
The weekly e-letter is a compilation of assistive technology, operating information, and Handiham Program news. It is published on Mondays, and is available to everyone free of charge. Please email handiham@allina.com for changes of address, unsubscribes, etc. Include your old email address and your new address.
Podcast: Play in new window | Download