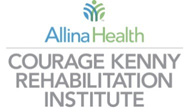 Courage Kenny Rehabilitation Institute Handiham World Weekly E-Letter for the week of June 8, 2020
This is a free weekly news & information update from the Courage Kenny Handiham Program, serving people with disabilities in Amateur Radio since 1967.
Our contact information is at the end.
Listen here:
https://handiham.org/audio/handiham08JUN2020.mp3

Get this podcast in iTunes:
RSS feed for the audio podcast if you use other podcasting software:
https://handiham.org/wordpress1/feed/podcast/
Subscribe or change your subscription to the E-mail version here.
---
Welcome to Handiham World.
In this edition:
A note from the coordinator
News in Assistive Technology
From the Mailbag
Interview of the Week
Ham Radio in the News
A Dip in the Pool
Website Update
Equipment Connection
Help Needed
Check into our nets!
…And more!
---
A note from the coordinator…
It is with a heavy heart that I announce that Stan Gibilisco, W1GV, is a silent key. Throughout his career, Stan worked in radio technology and technical writing, authoring more than 50 books in the fields of electronics, mathematics, general science, and computing. Stan was an active member of the Rochester Amateur Radio Club, which evolved into the Courage Kenny Handiham Program. Stan remained a strong supporter of the Program throughout his life.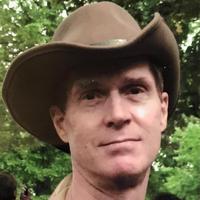 2020 has proven to be a challenging year in many ways so far. Ham radio can be especially helpful as a way to remain connected with others, both in your area and far away. While checking into the daily Handiham Net is a great start, you should also get some daily on-the-air time outside of nets.
Limiting your exposure to the news to no more than a few minutes each day is a useful tool to maintain good mental health. Additionally, look for opportunities to help neighbors, friends, and your community. There are many ways we can all support others during these difficult and stressful times.
With the changing times, we are changing how we offer classes for Handiham Program members. While we look forward to when we can again safely hold in-person events like Radio Camp, it is important to use other platforms to allow members to further their education in the amateur radio hobby now. This also allows us to reach members who can't attend in-person events in other ways. One of the additions we are working on is a weekly Morse code class to begin in the fall of 2020. Class sessions would use Zoom and would be available via the internet or telephone. If you are interested in participating, please ask Pemdy to place you on the list.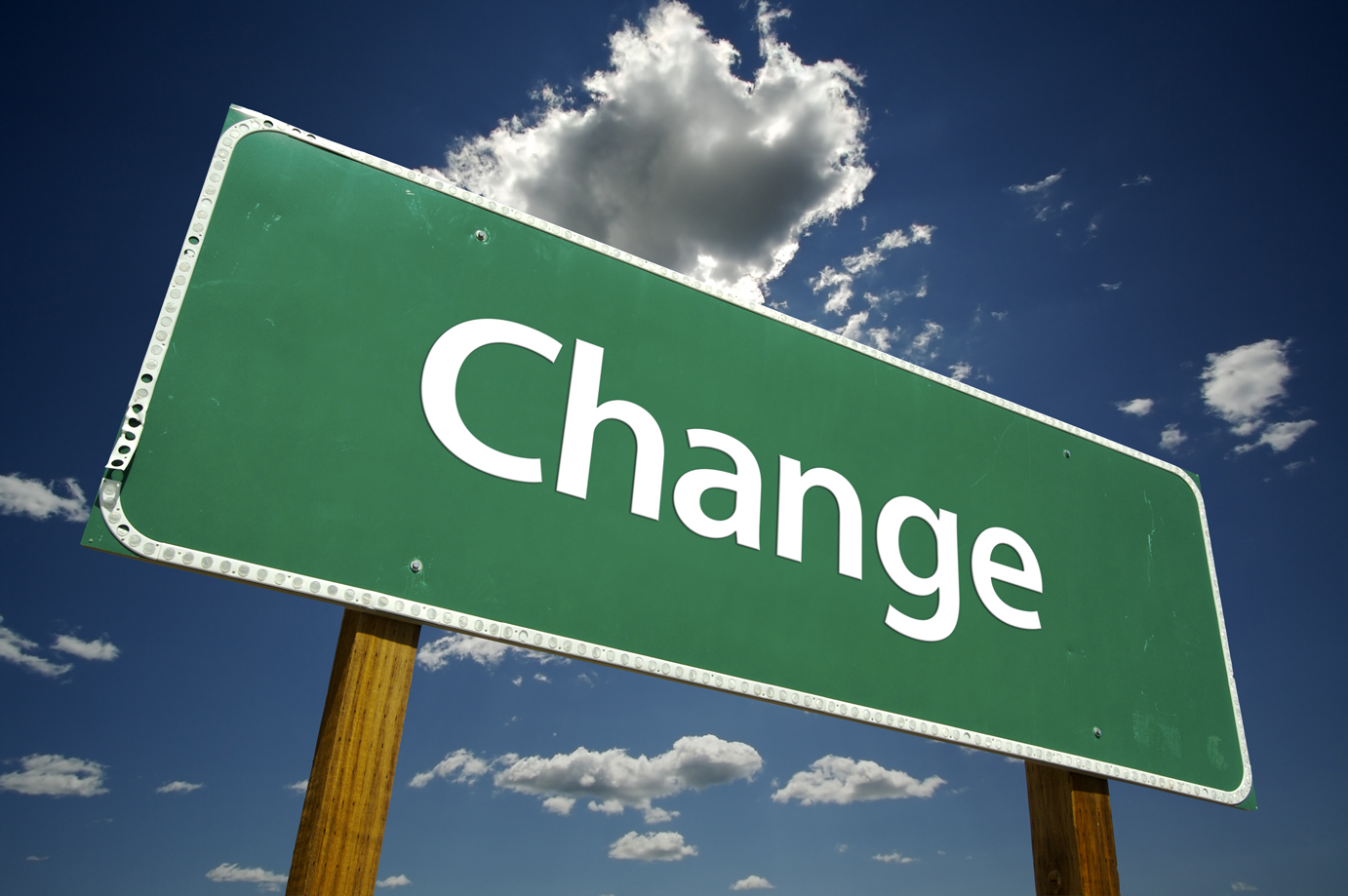 The 2020 Virtual Get on the Air class will take place from August 3 through 7. Each day will include four sessions via Zoom. Topics will include HF operations, logging, VHF and UHF operations, net control, digital operations, emergency communications, and special event operations. After the final class session ends on Friday, there will be a special event station and contest sponsored by the Handiham Radio Club. Awards will be available in multiple categories for Handiham members, and all stations who work a Handiham Program member can QSL for a special 2020 Handiham Program QSL card. If you want to join us for this inaugural Virtual Get on the Air class, contact Pemdy to sign up.
Due to the spread of COVID-19, we are not working from the office right now. We are still able to check our phone messages and return phone calls, and mail will be picked up as often as possible. Of course, the best way to get in touch with us during this time is via email.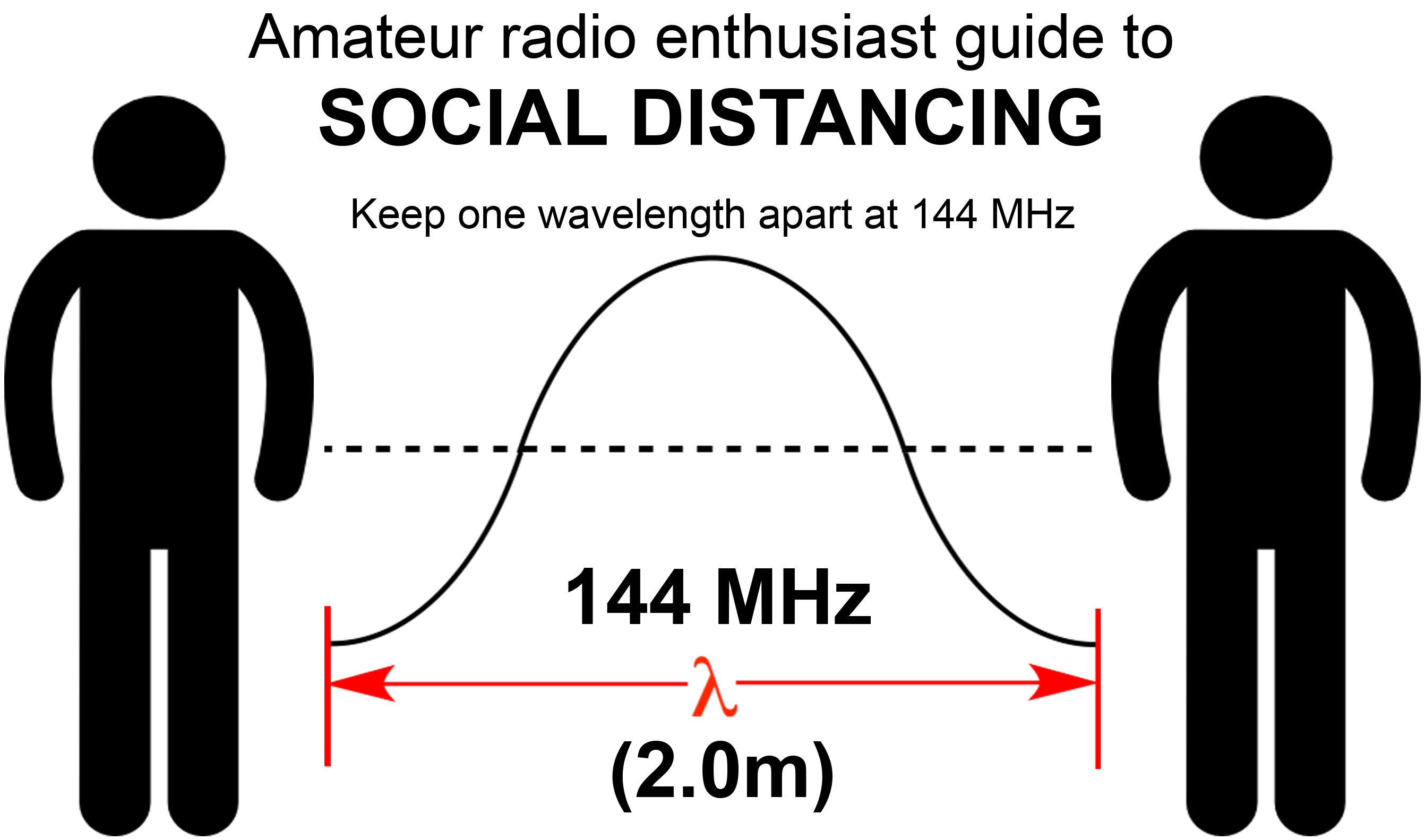 Along with the release of the new On the Air magazine, the magazine for beginner-to-intermediate ham radio operators, the ARRL is also doing a monthly podcast to take a deeper look at some of the topics and projects included in the magazine. The latest episode of the On the Air podcast (Episode 5) focuses on various types of modulation and tips for go kits. You can check it out at http://www.arrl.org/on-the-air-podcast.
If you are having trouble receiving your E-Letter, you can always go to https://handiham.org/wordpress1/weekly-e-letter/ to see the latest E-Letter. Additionally, you can go to https://handiham.org/audio/handiham.mp3 to listen to the current podcast. These links are updated each time a new E-Letter and podcast is released.
Pemdy and I will be working during our usual hours this week. If you call the Handiham Program office, please leave a message, and we will return your call as soon as we are available. When you leave that message, don't forget to leave your name, phone number, call sign, if you have one, and the reason for your call. Also, if you send an email, please include your name along with your call sign, and the reason for your email to speed up the response time. As always, if you need to update anything like your contact information, call sign, license class, membership, or members only log-in information, you can email us at handiham@allina.com.
In the E-Letter, there is an article about an Apple TV show that features blind actors, another article about the 6-meter band heating up, and the final part of our interview with John Farina from our archives. Of course, you can also find the regular articles you see here each week.
Do you have a story to share about assistive technology or ham radio related activities? Please send your articles and stories via email to Lucinda.Moody@allina.com or by calling me at 612-775-2290.
---
News in Assistive Technology
Apple TV Show See Has Blind Actors and Blindness Consultant
See is a show available on Apple TV Plus where everyone is blind. To portray the characters in a realistic way, the show employs a blindness consultant who also serves as an associate producer and who is blind. Rather than depict blind people as stereotypically needing help, the show allows audiences to view people with disabilities as heroes, protectors, and even villains. To learn more, go to: https://assistivetechnologyblog.com/2020/06/appletv-see-blindness-consultant.html And to watch a video interview with Joe, the associate producer and blindness consultant, go to: https://youtu.be/dh8W3zbU11Y
---
From the Mailbag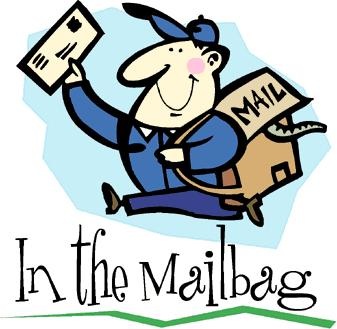 Hello Lucinda,

This is an interesting story based on what happened this evening. As you may or may not know, I am the client of a service called Aira. They provide visual assistance to visually impaired and blind people. My problem this evening was that I had to reset some things in the handheld and needed help to make sure that I was in the section that I'd set up for my local repeaters. So, when I called, I got agent Sarah, who is an agent working for the company from Great Britain.

When we found a frequency, I asked her to read it to me to make certain I was where I thought I was. There were people talking, however, but not amateur radio traffic. I told her it was probably law enforcement covering rush hour traffic. She asked me if it was legal for me to even listen to such things, because from what I learned it may not be legal in Great Britain to do so. I explained that it is legal for me to listen to such traffic, besides I like to scan law enforcement and public safety frequencies, especially when I think there may be such things as bad weather or a situation that might eventually need me to both pay attention and use the handheld to help. I explained to her that California is earthquake country.

Let's just say last year I got a real refresher on that, and you really know where your handheld is after a 6.4 magnitude earthquake jolted me while I was reading a book last summer. That was the weaker of the two earthquakes last July. The next day turned out to be 7.1 magnitude. Long story short, I nearly got tossed out of my own chair! But that's not the point of the story.

Back to the conversation, she said, oh, you're ham radio operator. I said, yes. So, she asked me if I have any conversations outside the United States. I said, yes, there's that European DMR traffic net that meets on Saturday mornings on one of the worldwide talk groups, in English of course. And depending who the net control is, he will often call for check-ins based on callsign district, meaning here in the US. So, I explained to Sarah that I do occasionally check in on this net, and she asked me if I was able to understand where in England the net control is based. I told her I believe Birmingham, England. She laughed and said this was extremely cool!

Agents for this company often help with setting up amateur radio equipment. By the time we were finished, I figured out the keystrokes to get my handheld to scan through the bank that I put police, fire, and other local agencies in and where the repeater frequencies were as well. In conclusion, I thanked Sarah for her help. She said that ham radio sounds like a cool hobby and asked if we only get to use our radios in case of emergency. I said, no, we often will use our radios just for fun, but you are correct that if and when the situation calls for it and if we can, we will offer to help in any situation that we may be able to provide assistance.

Before we disconnected, I briefly told her about a tornado that came through when I lived in Colorado. I was a grad student back then, and I would end up standing next to the dorm or graduate apartment administrator listening to the net control station give me instructions on when it was time for everyone to enter the shelter. Thank goodness that only happened three times where we had to go into the shelter. I guess the moral of the story is one never knows when they have an opportunity to talk about the hobby and have a common experience that is positive, especially from this particular company.

She was just amazed that they even have radios that can scan for public service and also be used to communicate. I said, yes, that is a good thing. While my cell phone is good too, I don't necessarily rely on it because if the cell towers are impacted by something like an earthquake, the phone won't work.

I had a family member some twenty years ago who escaped her home moments before it basically collapsed. She was very thankful that she was not in the house at the time. The quake in question was the Northridge Earthquake, and that part of California lost many private homes due to collapse. I think the quake was a 7.9 magnitude and caused catastrophic damage. I don't ever want to be in anything like that. I'm keeping my fingers crossed that so long as I live in the state nothing like that happens. But, if it does, I will probably have a handheld right next to me, ready to use.

73,

Maurice Mines, KD0IKO
---
Hi Lucinda,

Some folks might be interested in this. I do slow speed CW on 40 meters: I get on around 7113, plus or minus the QRM, Thursday evenings at or a little after 9:00 pm Eastern U.S. time. I try to keep the speed low, 13 wpm maximum. I invite anyone to get on the air with me, KE5AL, for some relaxed, on the air, CW.

Jim Shaffer, KE5AL
---
Hi Lucinda,

Here's where you can find another story about my trip to Hamvention last year. The gentleman who authored this article is not a ham, however his mother is. Both he and his Mom are a part of the Santa Fe Trail Amateur Radio Club, along with most of the group I traveled with last year, including Charissa. Rick used the picture you'd taken of her being the first visitor to the booth last year to put with the article.
http://www.sftarc.org/index.php/48-newsletters-articles-category/newsletter-input-articles-category/300-the-trip-to-dayton

73,

Kelly Stanfield, W0YQG
---
Interview of the Week
This week, we go back to our interview archives to hear more of our conversation with John Farina, W2QCY from 2018. He has enjoyed many years in the ham radio hobby and also has experience in assistive technology. Please enjoy the final part of this interview.
Editor's note: This interview took place in the Handiham Program office. Because some work was being done on Pemdy's computer at the same time, there is some extra background noise.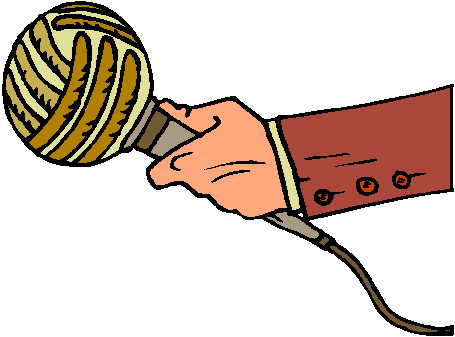 JF: I guess that the other change is that there are in a lot of radios today a lot more built in accessibility than I certainly had growing up in amateur radio. We had to modify things, like putting a pointed wire around a knob and counting the revolutions to count the kilocycles, adding up the frequency that way. That was nice if you had a piece Drake gear because it moved 25 kilocycles per revolution. Other manufacturers were like 17 and 2/3, and I would say I can't count by 17s.

JF: Having accessibility right off the ground is something that we just need. I wish all the manufacturers would do it. I hate to pick on just one, but Yaesu seems to be lagging in their willingness to incorporate built-in accessibility right out of the box. Kenwood and Icom do it, and even the Elecraft K-3 has some degree of accessibility, and you combine that with some software and you are pretty good.

JF: It's why you buy something someone else has, because they know. One of the radios I bought growing up was a Drake TR-4, and I bought it because several blind people I knew had it. And I knew how to modify it, how to make it work. And that is a good thing.

JF: I think the other thing about amateur radio—you know, I hear a lot of other people in a lot of other hobbies, whether riding snowmobiles or ATVs or horses, kayaking, or skiing—I think it is one of the very few hobbies that you can do for a lifetime. It does not require good knees or physical prowess that is probably going to change with age or injury. You can get started at any time in your life. You can't necessarily start sky-diving at age 75, unless you are a former US president, that is. I think that this is one of the appeals of this hobby.

JF: It will be 47 years for me in November in the amateur radio hobby, and I intend to keep on doing it. Unfortunately, the downside to that is when you move, the areas that you move to may not be conducive to outdoor antennas. I see a lot of that in one of the email lists that I am on where people are moving into a situation where there are homeowners associations and regulations and things like that. Fortunately, we don't live in that kind of situation, but who knows way down the road. That would be disappointing, but hopefully the Amateur Radio Parity Act in Congress will provide some help with that.

JF: I appreciate you having me do this. It is always a pleasure to participate. I would like to see more people with a variety of disabilities think about amateur radio as an option. I obviously have more experience with the solutions that are available to people who are blind or visually impaired. I know that it can be done in a variety of ways, and probably even more now with remote control and things like that.

LM: You know, this is a good time to be a person with disabilities because there is so much assistive technology available.

JF: It is far different than what it used to be. While it is not easy in a lot of ways, the ability to control your environment is a huge change. The whole Echo Dot or Google Home are pretty amazing.

JF: Well, I will say 73 to those who are listening and hope it has been of use and help.

LM: Thank you so much! I appreciate you taking time to talk to us today.

JF: Stay cool, and thank you for sending us the heat. We really appreciate it.

LM: I knew you would love it! Take care, and goodbye.
Stay tuned for a new interview airing next week.
---
Ham Radio in the News
Six Meters Recently Running Hot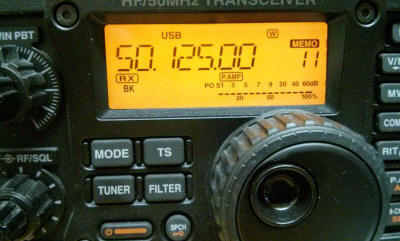 Six meters has long been known as the Magic Band due to the amazing propagation found there when the band is open. Lately, the band has been living up to its name with the 6-meter E-skip season heating up. Stations on the East Coast have worked stations on the African continent, stations in Florida worked Japan, and stations in Wisconsin and Minnesota worked Hawaii. Matt Arthur, KA0PQW, our resident Handiham VHF and UHF expert, advises that you listen regularly for 6-meter activity to take advantage of the band openings when they come. Matt's series of lectures on 6-meter operations can be found in the Operating Skills section of the members only website. You can read more at: http://www.arrl.org/news/six-meters-recently-running-hot
---
A Dip in the Pool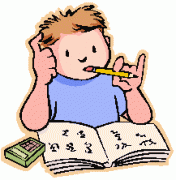 It's time to test our knowledge by taking a dip in the question pool…
Let's go to the Extra Class pool this week to a question about stored energy.
E5D08 What type of energy is stored in an electromagnetic or electrostatic field?
A. Electromechanical energy.
B. Potential energy.
C. Thermodynamic energy.
D. Kinetic energy.
Kinetic energy is energy in motion, while potential energy is stored energy. The type of energy that is stored in an electromagnetic field in an inductor or in an electrostatic field in a capacitor is potential energy, making answer B the correct choice.
---
Website Update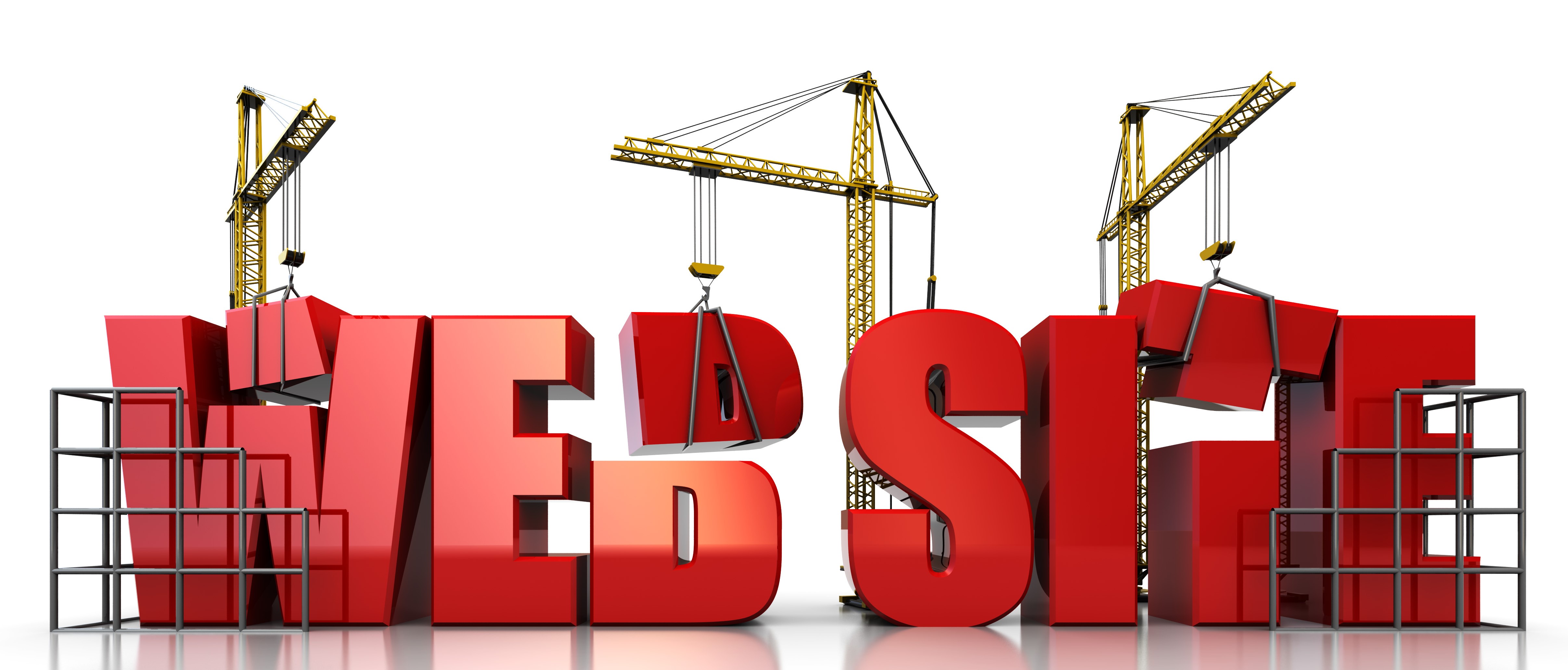 Here are the latest updates on the new Handiham.org website. Don't forget to monitor the site for updates throughout the week. When changes are made, I will post to the website. You can also find the latest updates any time by going to https://handiham.org/wordpress1/website-updates/. If you have any feedback about the website, I would love to hear from you. If you are a current member and your credentials are not allowing you to login to the site, please contact Pemdy for assistance at handiham@allina.com or 612-775-2291.
---
Equipment Connection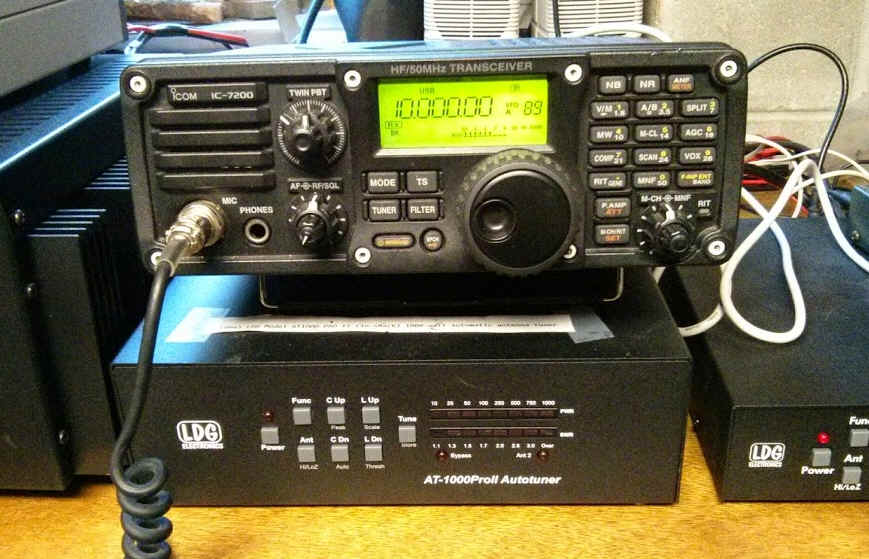 Equipment connections are happening, and the list is open! If you have a request for the Equipment Connection, contact me, leaving your name and phone number. I will call you to discuss your request. Please note that it may take several days for a return call due to all the other things going on in the Handiham Program. If you don't hear back from me after two weeks, you may contact me a second time. Additionally, if you have received any equipment from the Handiham Program during the last 12 months, you will automatically be placed at the bottom of the list so that others can also participate in the Equipment Connection.
Many thanks to the numerous people who have offered equipment for Handiham Members. If you have equipment that you would like to donate to a Handiham Program member, please email Lucinda at Lucinda.Moody@allina.com or call 1-612-775-2290.
---
Help Needed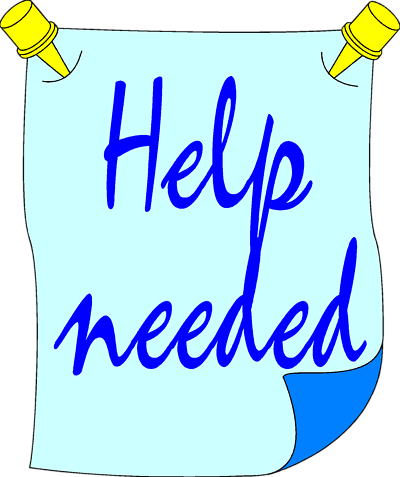 The Handiham Program needs contributors to Handiham World. Do you have a particular interest in amateur radio that you would like to share with others? Maybe you have a particular mode or band you like to operate and have learned a lot about. Or maybe you have some great stories to share from your experiences in the amateur radio hobby. Put your writing skills to work for Handiham World by sending your submissions to Lucinda.Moody@allina.com.
We are always looking for more readers, including some with a background in teaching in STEM related fields, especially if you have also worked with students requiring accommodations. We also need some readers with a background in teaching in STEM related fields, especially if you have also worked with students requiring accommodations. This volunteer position requires you to use your own equipment to record, however, we will provide the reading materials. If you or someone you know would like to try reading material for the members only section, please contact me for more information on how to submit a demo recording.
We need help updating our available resources for members. If you are blind and enjoy using your ham radio or assistive technology related devices, your assistance is especially needed. It would be a big help to your fellow Handiham Members if you would record a tutorial or product review. These need to be sent in Mp3 format, and the Handiham Program reserves the right to edit the recordings as needed before publishing in the Members Only section of the Handiham.org website. Please contact me at Lucinda.Moody@allina.com or 612-775-2290 if you have any questions.
I want to say a big thank you to those who have made or volunteered to make tutorials for the Members Only portion of the website. We have already had a number of members step up to offer their services, and their help is greatly appreciated! We also have some new readers who are working on some books, so keep watching for website updates as we add more content.
---
Check into our Handiham nets… Everyone is welcome!
How to find the Handiham Net:
The Handiham EchoLink conference is 494492. Connect via your iPhone, Android phone, PC, or on a connected simplex node or repeater system in your area.
The Handiham DMR Talkgroup on Brandmeister is 31990. On AllStar, it is available at node 47367.
The Handiham Net will be on the air daily. If there is no net control station on any scheduled net day, we will have a roundtable on the air get-together.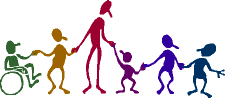 Our daily Echolink net continues to operate for anyone and everyone who wishes to participate at 11:00 hours CDT (Noon Eastern and 09:00 Pacific), as well as Wednesday evenings at 19:00 hours CDT (7 PM). If you calculate GMT, the time difference is that GMT is five hours ahead of Minnesota time during the summer.
Doug, N6NFF, poses a trivia question in the first half of the Wednesday evening session, so check in early if you want to take a guess. The answer to the trivia question is generally given shortly after the half-hour mark. A big THANK YOU to all of our net control stations.
---
Membership
You can pay your Handiham dues and certain other program fees on line. Simply follow the link to our secure payment site, then enter your information and submit the payment.

Handiham annual membership dues are $15.00. The lifetime membership rate is $150.00.
MEMBERSHIP DUES PAYMENT LINK
If you want to donate to the Handiham Program, please use our donation website. The instructions are at the following link:
DONATION LINK
As always, while our other services require that you have a current Handiham Program membership, you do not have to be a member to receive the Handiham World E-Letter.
How to contact us
There are several ways to contact us.
Postal Mail:
Courage Kenny Handiham Program
3915 Golden Valley Road MR 78446
Golden Valley, MN 55422
E-Mail: handiham@allina.com
Preferred telephone: 1-612-775-2291
Toll-Free telephone: 1-866-HANDIHAM (1-866-426-3442)
Note: Tuesdays through Thursdays between 9:00 AM and 3:00 PM United States Central Time are the best times to contact us.
You may also call Handiham Program Coordinator Lucinda Moody, AB8WF, at: 612-775-2290.
73, and I hope to hear you on the air soon!
For Handiham World, this is Lucinda Moody, AB8WF
The weekly e-letter is a compilation of assistive technology, operating information, and Handiham Program news. It is published on Mondays, and is available to everyone free of charge. Please email handiham@allina.com for changes of address, unsubscribes, etc. Include your old email address and your new address.
Podcast: Play in new window | Download