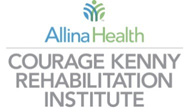 Courage Kenny Rehabilitation Institute Handiham World Weekly E-Letter for the week of June 15, 2020
This is a free weekly news & information update from the Courage Kenny Handiham Program, serving people with disabilities in Amateur Radio since 1967.
Our contact information is at the end.
Listen here:
https://handiham.org/audio/handiham15JUN2020.mp3

Get this podcast in iTunes:
RSS feed for the audio podcast if you use other podcasting software:
https://handiham.org/wordpress1/feed/podcast/
Subscribe or change your subscription to the E-mail version here.
---
Welcome to Handiham World.
In this edition:
A note from the coordinator
News in Assistive Technology
From the Mailbag
Interview of the Week
Ham Radio in the News
A Dip in the Pool
Website Update
Equipment Connection
Help Needed
Check into our nets!
…And more!
---
A note from the coordinator…
Today, we say thank you to another long-time Handiham Program volunteer, Jim Perry. Jim has been reading CQ magazine for the past seven years. The June issue is his last. He will be taking a month off and retiring his recording studio, returning it to guestroom status. He still plans to complete a book project that he has been working on for the Program, so we will continue to enjoy his expert reading talent for years to come.
With the changing times, we are changing how we offer classes for Handiham Program members. While we look forward to when we can again safely hold in-person events like Radio Camp, it is important to use other platforms to allow members to further their education in the amateur radio hobby now. This also allows us to reach members who can't attend in-person events in other ways. One of the additions we are working on is a weekly Morse code class to begin in the fall of 2020. Class sessions would use Zoom and would be available via the internet or telephone. If you are interested in participating, please ask Pemdy to place you on the list.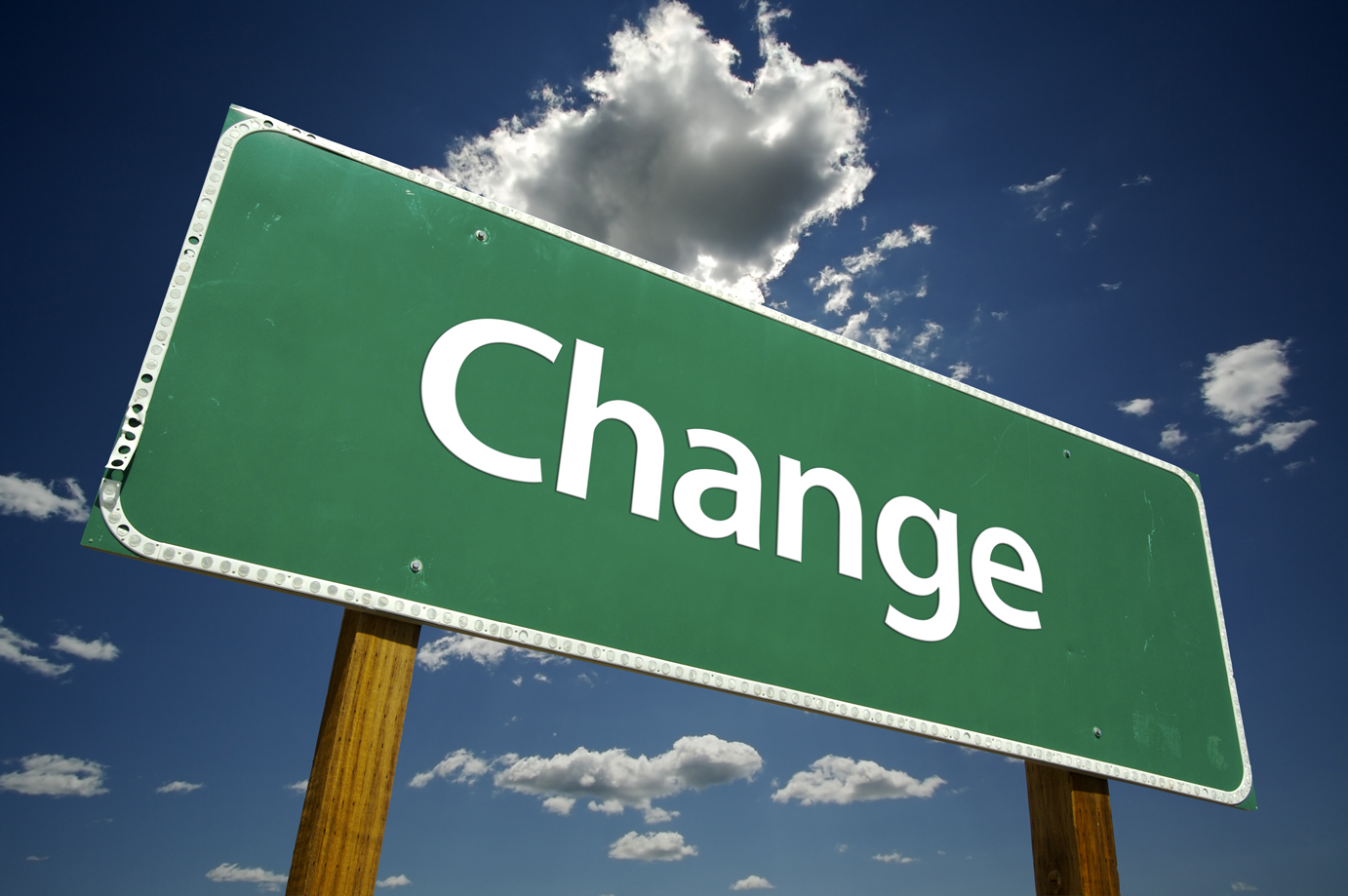 The 2020 Virtual Get on the Air class will take place from August 3 through 7. Each day will include four sessions via Zoom. Topics will include HF operations, logging, VHF and UHF operations, net control, digital operations, emergency communications, and special event operations. After the final class session ends on Friday, there will be a special event station and contest sponsored by the Handiham Radio Club. Awards will be available in multiple categories for Handiham members, and all stations who work a Handiham Program member can QSL for a special 2020 Handiham Program QSL card. If you want to join us for this inaugural Virtual Get on the Air class, contact Pemdy to sign up.
Due to the spread of COVID-19, we are not working from the office right now. We are still able to check our phone messages and return phone calls, and mail will be picked up as often as possible. Of course, the best way to get in touch with us during this time is via email.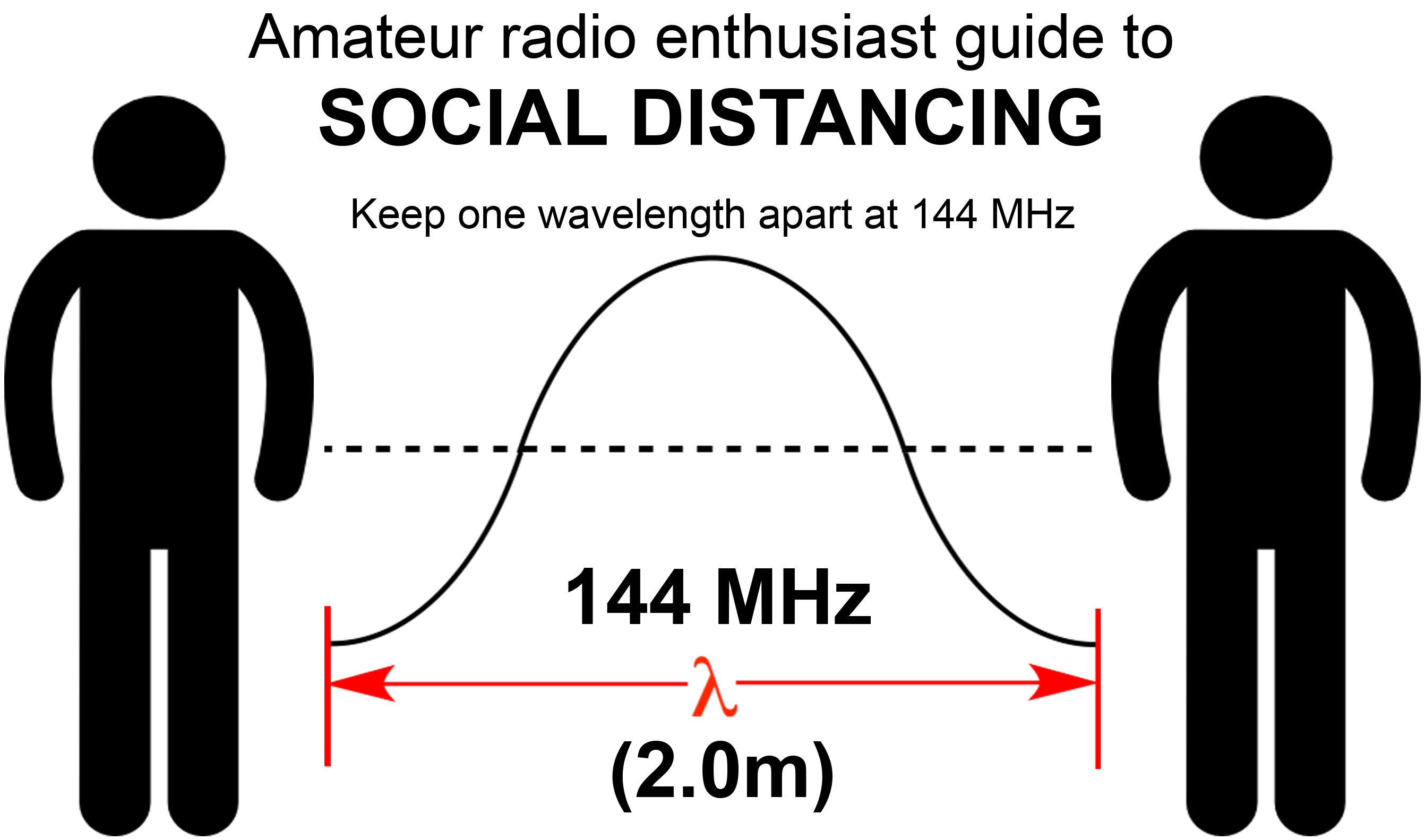 Along with the release of the new On the Air magazine, the magazine for beginner-to-intermediate ham radio operators, the ARRL is also doing a monthly podcast to take a deeper look at some of the topics and projects included in the magazine. The latest episode of the On the Air podcast (Episode 6) focuses on the 2020 ARRL Field Day and the new rules for Class D home stations this year. You can check it out at http://www.arrl.org/on-the-air-podcast.
If you are having trouble receiving your E-Letter, you can always go to https://handiham.org/wordpress1/weekly-e-letter/ to see the latest E-Letter. Additionally, you can go to https://handiham.org/audio/handiham.mp3 to listen to the current podcast. These links are updated each time a new E-Letter and podcast is released.
Pemdy and I will be working during our usual hours this week. If you call the Handiham Program office, please leave a message, and we will return your call as soon as we are available. When you leave that message, don't forget to leave your name, phone number, call sign, if you have one, and the reason for your call. Also, if you send an email, please include your name along with your call sign, and the reason for your email to speed up the response time. As always, if you need to update anything like your contact information, call sign, license class, membership, or members only log-in information, you can email us at handiham@allina.com.
In the E-Letter, there is an article about Widows accessibility for people with low vision, another article about Volunteer Monitor program activity, and the first part of a new interview with Pat Gormley, KK3F. Of course, you can also find the regular articles you see here each week.
Do you have a story to share about assistive technology or ham radio related activities? Please send your articles and stories via email to Lucinda.Moody@allina.com or by calling me at 612-775-2290.
---
News in Assistive Technology
Built-in Windows Accessibility for Low Vision
With the 2020 spring update, Windows accessibility has seen some major upgrades! This video takes a look at Windows magnifier and screen enhancements such as color filters and enlarging text, offering a full walk-through of most of the accessibility options for low-vision. To learn more, go to: https://youtu.be/uGPowvUrYFk
---
From the Mailbag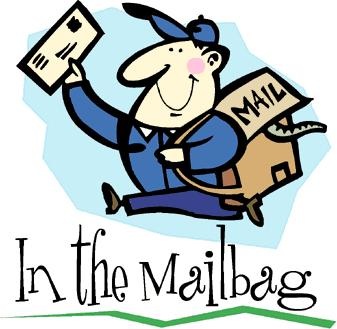 Hi Lucinda,

I recently got a 222 MHz transverter from Transverter Store, a company out of the Ukraine. It is a one-man operation run by UT5JCW. You can learn more about it at his website www.transverter-store.com.

So far, I am quite happy with it. While I have only had one QSO with it so far on SSB, I have used it on my repeater a little. I wanted it to replace my old and poorly running 222 MHz SSB rig I had on the air for years.

This transverter is advertised to put out around 10 watts. I measure about 6 watts, but that's plenty to drive some kind of an amp. The receiver in it seems to be plenty sensitive, much better than my old set-up.

You can buy this thing as a kit or assembled. Assembled, it costs about $80, and that also includes an attenuator. You can get it with or without the attenuator, however I would recommend you get the attenuator.

If you get it without the attenuator then you can only drive it with about 0.5 watts. With the attenuator, you can drive it with anything between 5 watts and 15 watts. I found I didn't need to drive it hard at all. It seems that driving it with 5 watts is good. You don't want to over drive something like this.

This transverter is 10-meters in and 222 MHz or 1.25-meters out. I should point out that he makes these things for many bands. You can run this transverter with most HF rigs. You just need to be able to turn your HF rig power down to around 5 to 10 watts and make sure you don't forget to do so!

I will tell you, I did test this and put 100 watts into it, and though I didn't seem to damage it, I sure don't recommend doing it. I really didn't intend to do it.

I am running it in-line with my Kenwood TS-2000. I also have it set up with HF bypass. The transverter is well set up for HF bypass, it seems. I have also tested the 10-meter leakage and found it to be minimal, unlike some transverters I have seen. We desperately need more activity on 222 MHz, FM, SSB, and CW, so I think for the $80 or so, it's worth it.

There are some things you should know about running transverters. Know that just because you put your HF rig on 28.100, that doesn't really mean that's where you will end up on 222 MHz. It will be within maybe 2 or 3 KHz.

Remember, you are only paying $80 for this thing, and you can't expect it to be any better than that. That is good enough to get on the air on that band.

Usually, when I am using a transverter, I use another rig to zero beat with. For example, on 222 MHz I will punch up my 222 frequency on my Kenwood TH-F6a and then key it up and tune the transverter rig, in this case the ts2000, to my handheld. Then you know you're close.

When you operate 222 MHz SSB, you need to always tune around anyway because if someone is calling you, they may not be anywhere near 222.1 or whatever frequency they intend to be on.

I will also recommend you let the thing warm up before operating. I have found that it will drift a fair amount when first fired up. If anyone wants more information, they should look at the website, or they can contact me.

Other than the one QSO I have had, I have listened to the W0ZQ beacon in EN34 in Bloomington, Minnesota, about 90 or so miles away from me. I am using a 10-element Yagi at 50 feet. He is using a loop in a tree, I think. I am not sure of its power output.

I hope you find this interesting, and I hope more people get on 222 MHz.

Thanks and 73,

Matt, KA0PQW
---
Hi Lucinda,

To use this transverter, you do not have to have any special push-to-talk line or anything like that from your HF rig. It simply requires a cable going from the HF rig to the input of the transverter and then to the 222 MHz antenna hooked to the antenna connector on the right hand side of the transverter.

I should also note that it's a good idea to read the manual or at least the basic info. Also, please remember that English is a second language for the manufacturer, so it could take some extra effort to understand everything he says. In any case, he has done a good job with this for such a low cost transverter.

Thanks and 73,

Matt, KA0PQW
---
Hello everyone,

Below, you'll find a description and an invitation to sign up for a free viewing of a movie. Deaf blindness will be discussed, and I think it might be informative for many.

Sincerely,

Maurice Mines, KD0IKO

The Feeling Through Experience has always been about building bridges between communities and celebrating the power of human connection. Over the past year, we've traveled the country, bringing together diverse audiences for this accessible screening event featuring the first film to star a DeafBlind actor.

Now, in honor of DeafBlind Awareness Week, we're hosting an accessible livestream of The Feeling Through Experience on June 25th.

For your FREE e-ticket and more info, register at:
http://feelingthrough.com/
---
Interview of the Week
This week, we start a new interview with Pat Gormley, KK3F. Pat has lots of experience in the amateur radio hobby and is an avid CW operator. Please join me for the first part of his interview.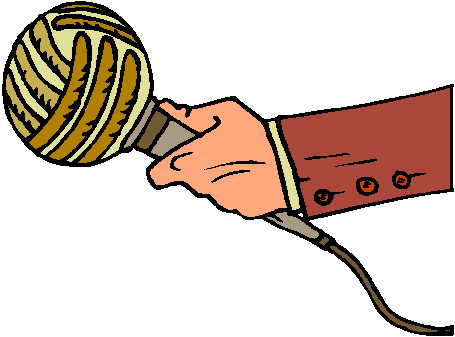 PG: I have my Masters in human resources, management, and development. In fact, my wife and I both went back to graduate school together. Unfortunately, she is now a silent key. She was KB3JHH. If she had survived, we would have celebrated our 30th wedding anniversary on Wednesday. So, this last week was sort of weird.

LM: I bet.

PG: Well, she's been gone since 2015. Luckily, I've got a house completely paid for, so I'm not going anywhere.

LM: That's good.

PG: I've got the tower up, and I put a triband beam on it. I've been a ham, now, it'll be 46 years come this September.

LM: So, tell me how you became a ham. What got you into the hobby?

PG: What got me into the hobby was that between my sophomore and junior years, I had flown down to Miami. I was a student at the University of Miami in Florida, and I don't know if you remember back in '73, an Eastern Airlines plane crashed in the Everglades. And the thing that really got me into the hobby was there was a fellow that had an old HT radio, and he made an antenna out of a coat hanger. And nobody could hear him on the repeater down there, but the jet boats that were searching for victims of the plane crash could hear him. And anybody who survived that crash owes their lives to that fellow. Unfortunately, he didn't make it.

LM: Wow.

PG: And I got into the hobby, later, when a bunch of us who had CB licenses back in the mid-70s, myself included, all got our novices together, when I was living in the Deale, Maryland area. Deale is about twenty miles south of Annapolis, in southern Anne Arundel County. That's when I really got started. I got my Novice in '77, my Technician about ten months later. Then, I had to pass my 13 word-per-minute code test, and I got my General in December of '78. Then, in one day, I went from General to Extra just before Easter Sunday in April of '81. So, it would have been around the 15th or 16th of April that year. Easter was fairly late. And maybe about a year later, I got my commercial license. So, I've got a commercial as well as my Extra.

LM: Okay.

PG: And I used to have a lot of fun. We'd get a lot of temperature inversions. We were near the bay, so I used to have time where I'd work Eastern repeaters, and this was in the days before sub-audible tones. But, I worked a machine in Altoona, Pennsylvania, one night, which was around 80 miles away. And we used that machine to work 10 marine mobiles in Oakville, on Lake Ontario. This was all on FM. This wasn't on sideband. I wish I had sideband on VHF. I would have had a ball!

PG: And I still love to work DX. As a matter of fact, what I do now, we don't get those kinds of openings in Western Maryland. Every once in a while, we will. I was telling you a couple of days ago that I was able to work and old buddy of mind back in Silver Spring, WB3JXW. John and I are brother Knights, and we've been on Laurel VE teams when I lived in DC.

PG: I'm affiliated with all three major VECs, ARRL, Laurel, and W5YI. And before that, I got involved with the VE program when it first got started up with an old friend of mine. He's now, unfortunately, passed away, Roy White, Sr., KC3IZ. And Roy and I knew each other because Roy was from Florida, and his son was quite a good clarinet player, and I was principle in police boys club band, and that's how I got to meet Roy, Sr. Well, Roy, Jr., he had gone down to South America, and he had contracted some sort of disease, and I don't remember what it was. But his dad, we're real close. He'd reach back, and we'd talk to each other during lulls in band rehearsals. It turns out, we got reacquainted back in the early 80s, when the VE program got started, and I was a VE under KW3X in the Southern Maryland Radio Club.

PG: So, I've been a ham, and I've always been very fortunate because wherever I've gone, I've always been able to put up antennas and that kind of thing. In 1985, that's when I got my tower.
Stay tuned for the next installment of our interview with Pat airing next week.
---
Ham Radio in the News
Volunteer Monitor Program Recognizes Good Operators

According to Riley Hollingsworth, K4ZDH, the Volunteer Monitor Program has issued Good Operator Notices to 17 operators located in 15 different states in the first quarter of 2020. Recipients included a 13-year-old CW operator and a 14-year-old operating SSB. Recipients are nominated by Volunteer Monitors who observe their on-air practices. While Volunteer Monitors look for examples of good operating, they also watch for operating discrepancies and make reports to the FCC as needed. You can read more at: http://www.arrl.org/news/volunteer-monitor-program-recognizes-good-operators
---
A Dip in the Pool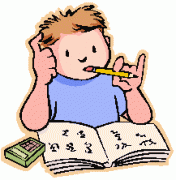 It's time to test our knowledge by taking a dip in the question pool…
Let's go to the Technician Class pool this week to a question about repeaters.
T2B14 Which of the following describes a linked repeater network?
A. A network of repeaters where signals received by one repeater are repeated by all the other repeaters.
B. A repeater with more than one receiver.
C. Multiple repeaters with the same owner.
D. A system of repeaters linked by APRS.
Linked repeater systems can cover a lot of territory. Where I used to live in Michigan, the W8IRA linked repeater system covered the western half of the lower peninsula, allowing me to talk to lots of people in other areas beyond the reach of my local repeater. A linked repeater network consists of networked repeaters where signals received by one repeater are repeated by all the other repeaters, making answer A the correct choice. One thing to remember with this type of system is to key your mic and wait a couple seconds to start talking to allow the repeaters in the system to be ready to repeat your transmission. Another thing to remember is that because it takes a lot of time and money to keep up a large repeater system, it's good practice to donate both your money and labor. There are multiple repeater sites that need to be maintained, and calls for volunteers are often made. Additionally, there is equipment that must be kept in working order and updated over the years, a costly project for any one person. When hams come together, such large projects become feasible, allowing the repeater system to connect a large population of amateur radio operators.
---
Website Update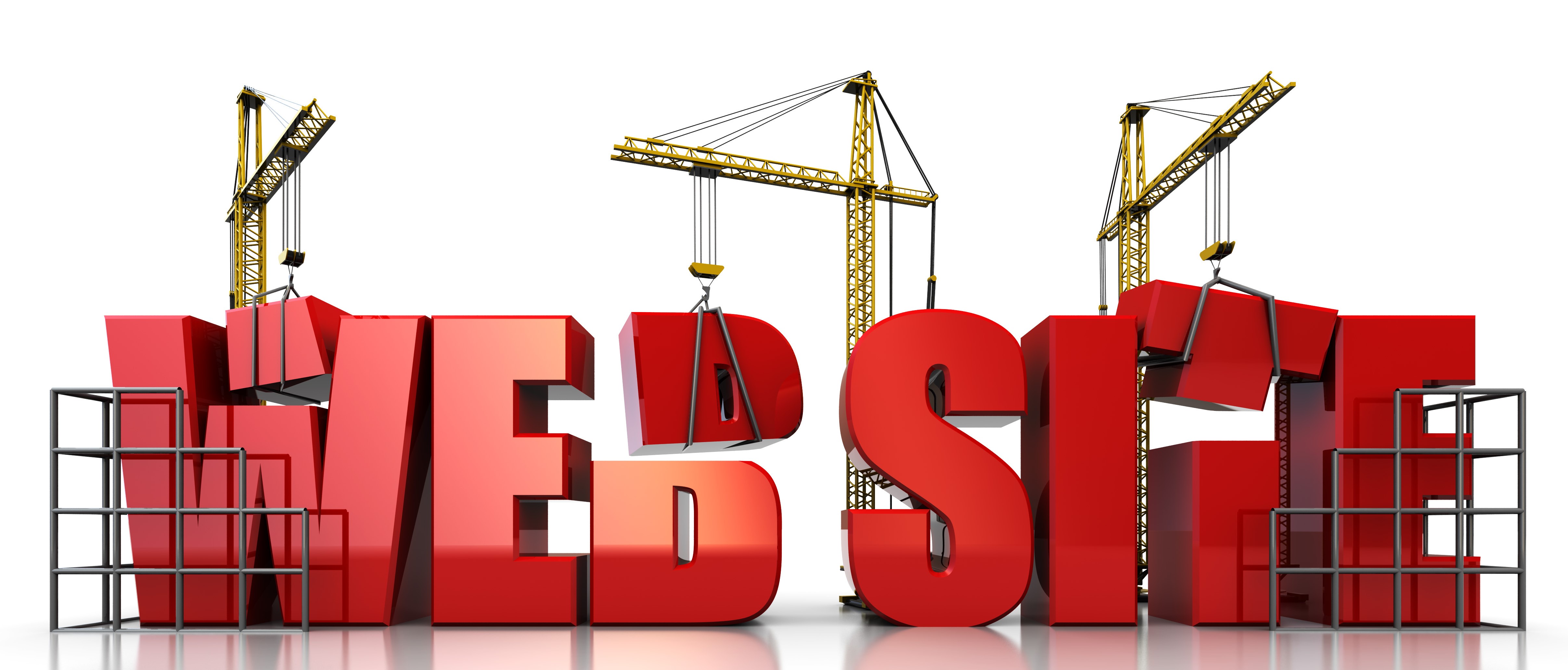 Here are the latest updates on the new Handiham.org website. Don't forget to monitor the site for updates throughout the week. When changes are made, I will post to the website. You can also find the latest updates any time by going to https://handiham.org/wordpress1/website-updates/. If you have any feedback about the website, I would love to hear from you. If you are a current member and your credentials are not allowing you to login to the site, please contact Pemdy for assistance at handiham@allina.com or 612-775-2291.
The June issue of CQ magazine is now available in DAISY audio in the magazines and newsletters section of the members only website.
---
Equipment Connection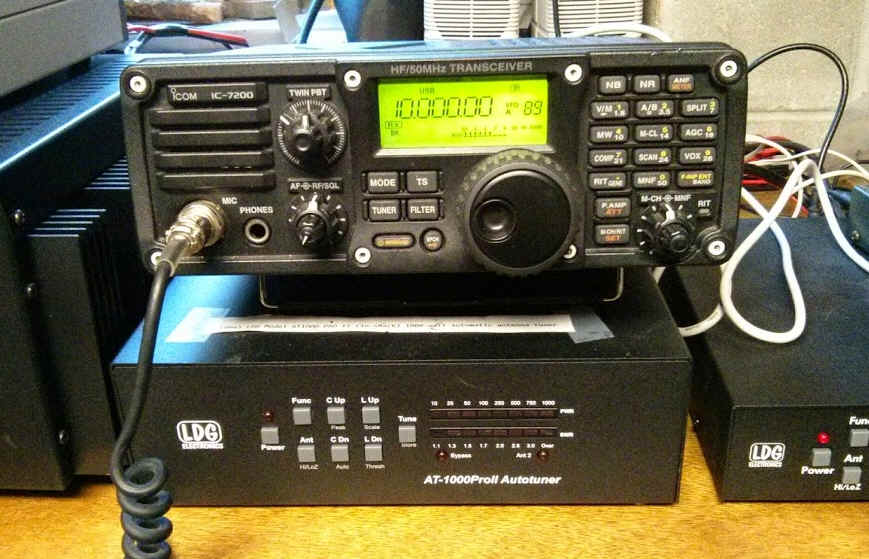 Equipment connections are happening, and the list is open! If you have a request for the Equipment Connection, contact me, leaving your name and phone number. I will call you to discuss your request. Please note that it may take several days for a return call due to all the other things going on in the Handiham Program. If you don't hear back from me after two weeks, you may contact me a second time. Additionally, if you have received any equipment from the Handiham Program during the last 12 months, you will automatically be placed at the bottom of the list so that others can also participate in the Equipment Connection.
Many thanks to the numerous people who have offered equipment for Handiham Members. If you have equipment that you would like to donate to a Handiham Program member, please email Lucinda at Lucinda.Moody@allina.com or call 1-612-775-2290.
---
Help Needed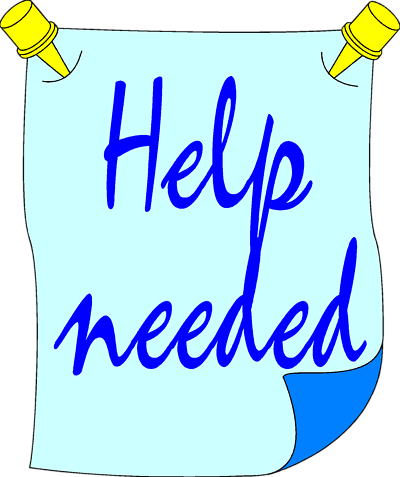 The Handiham Program needs contributors to Handiham World. Do you have a particular interest in amateur radio that you would like to share with others? Maybe you have a particular mode or band you like to operate and have learned a lot about. Or maybe you have some great stories to share from your experiences in the amateur radio hobby. Put your writing skills to work for Handiham World by sending your submissions to Lucinda.Moody@allina.com.
We are always looking for more readers, including some with a background in teaching in STEM related fields, especially if you have also worked with students requiring accommodations. We also need some readers with a background in teaching in STEM related fields, especially if you have also worked with students requiring accommodations. This volunteer position requires you to use your own equipment to record, however, we will provide the reading materials. If you or someone you know would like to try reading material for the members only section, please contact me for more information on how to submit a demo recording.
We need help updating our available resources for members. If you are blind and enjoy using your ham radio or assistive technology related devices, your assistance is especially needed. It would be a big help to your fellow Handiham Members if you would record a tutorial or product review. These need to be sent in Mp3 format, and the Handiham Program reserves the right to edit the recordings as needed before publishing in the Members Only section of the Handiham.org website. Please contact me at Lucinda.Moody@allina.com or 612-775-2290 if you have any questions.
I want to say a big thank you to those who have made or volunteered to make tutorials for the Members Only portion of the website. We have already had a number of members step up to offer their services, and their help is greatly appreciated! We also have some new readers who are working on some books, so keep watching for website updates as we add more content.
---
Check into our Handiham nets… Everyone is welcome!
How to find the Handiham Net:
The Handiham EchoLink conference is 494492. Connect via your iPhone, Android phone, PC, or on a connected simplex node or repeater system in your area.
The Handiham DMR Talkgroup on Brandmeister is 31990. On AllStar, it is available at node 47367.
The Handiham Net will be on the air daily. If there is no net control station on any scheduled net day, we will have a roundtable on the air get-together.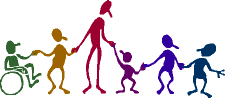 Our daily Echolink net continues to operate for anyone and everyone who wishes to participate at 11:00 hours CDT (Noon Eastern and 09:00 Pacific), as well as Wednesday evenings at 19:00 hours CDT (7 PM). If you calculate GMT, the time difference is that GMT is five hours ahead of Minnesota time during the summer.
Doug, N6NFF, poses a trivia question in the first half of the Wednesday evening session, so check in early if you want to take a guess. The answer to the trivia question is generally given shortly after the half-hour mark. A big THANK YOU to all of our net control stations.
---
Membership
You can pay your Handiham dues and certain other program fees on line. Simply follow the link to our secure payment site, then enter your information and submit the payment.

Handiham annual membership dues are $15.00. The lifetime membership rate is $150.00.
MEMBERSHIP DUES PAYMENT LINK
If you want to donate to the Handiham Program, please use our donation website. The instructions are at the following link:
DONATION LINK
As always, while our other services require that you have a current Handiham Program membership, you do not have to be a member to receive the Handiham World E-Letter.
How to contact us
There are several ways to contact us.
Postal Mail:
Courage Kenny Handiham Program
3915 Golden Valley Road MR 78446
Golden Valley, MN 55422
E-Mail: handiham@allina.com
Preferred telephone: 1-612-775-2291
Toll-Free telephone: 1-866-HANDIHAM (1-866-426-3442)
Note: Tuesdays through Thursdays between 9:00 AM and 3:00 PM United States Central Time are the best times to contact us.
You may also call Handiham Program Coordinator Lucinda Moody, AB8WF, at: 612-775-2290.
73, and I hope to hear you on the air soon!
For Handiham World, this is Lucinda Moody, AB8WF
The weekly e-letter is a compilation of assistive technology, operating information, and Handiham Program news. It is published on Mondays, and is available to everyone free of charge. Please email handiham@allina.com for changes of address, unsubscribes, etc. Include your old email address and your new address.
Podcast: Play in new window | Download