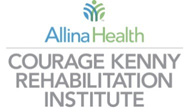 Courage Kenny Rehabilitation Institute Handiham World Weekly E-Letter for the week of June 22, 2020
This is a free weekly news & information update from the Courage Kenny Handiham Program, serving people with disabilities in Amateur Radio since 1967.
Our contact information is at the end.
Listen here:
https://handiham.org/audio/handiham22JUN2020.mp3

Get this podcast in iTunes:
RSS feed for the audio podcast if you use other podcasting software:
https://handiham.org/wordpress1/feed/podcast/
Subscribe or change your subscription to the E-mail version here.
---
Welcome to Handiham World.
In this edition:
A note from the coordinator
News in Assistive Technology
From the Mailbag
Interview of the Week
Ham Radio in the News
A Dip in the Pool
Website Update
Equipment Connection
Help Needed
Check into our nets!
…And more!
---
A note from the coordinator…
It is with deep sadness that I announce that Bill Rouch, N6HBO, is a silent key. Bill was a volunteer with the Handiham Program for many years, and I had the privilege of working with him at Radio Camp in 2011 at Maple Lake. He also ran the Ham4Less internet-based store, where he was known for making special deals for Handiham Program members. If you have any memories of Bill from over the years that you would like to share, please send them to me so they can be included in a future issue of Handiham World.
With the changing times, we are changing how we offer classes for Handiham Program members. While we look forward to when we can again safely hold in-person events like Radio Camp, it is important to use other platforms to allow members to further their education in the amateur radio hobby now. This also allows us to reach members who can't attend in-person events in other ways. One of the new offerings is a weekly Morse code class to begin in the fall of 2020. Class sessions would use Zoom and would be available via the internet or telephone. If you are interested in participating, please ask Pemdy to place you on the list.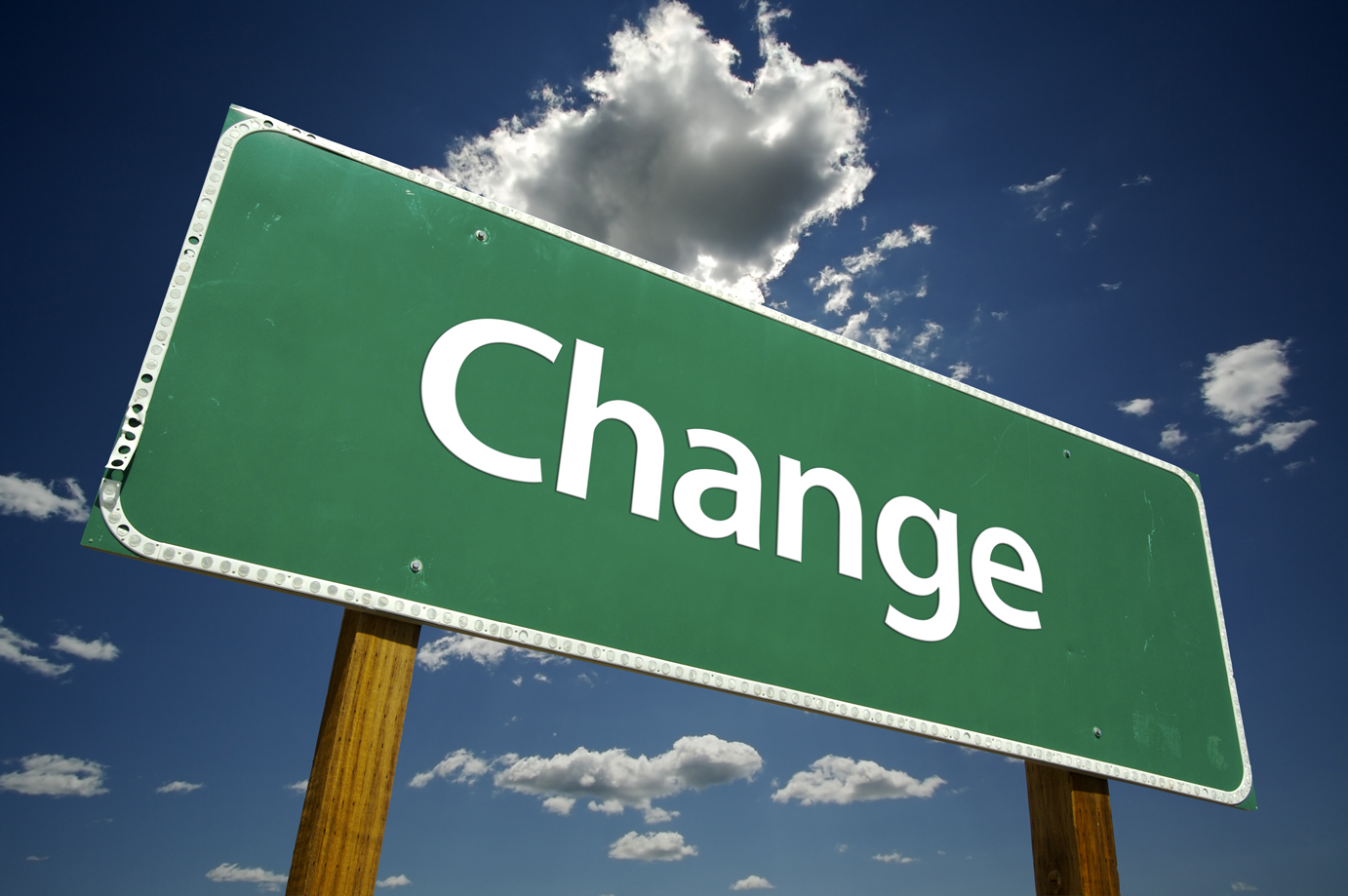 The 2020 Virtual Get on the Air class will take place from August 3 through 7. Each day will include four sessions via Zoom. Topics will include HF operations, logging, VHF and UHF operations, net control, digital operations, emergency communications, and special event operations. After the final class session ends on Friday, there will be a special event station and contest sponsored by the Handiham Radio Club. Awards will be available in multiple categories for Handiham members, and all stations who work a Handiham Program member can QSL for a special 2020 Handiham Program QSL card. Spots are filling up fast! If you want to join us for this inaugural Virtual Get on the Air class, contact Pemdy right away to sign up.
Due to the spread of COVID-19, we are not working from the office right now. We are still able to check our phone messages and return phone calls, and mail will be picked up as often as possible. Of course, the best way to get in touch with us during this time is via email.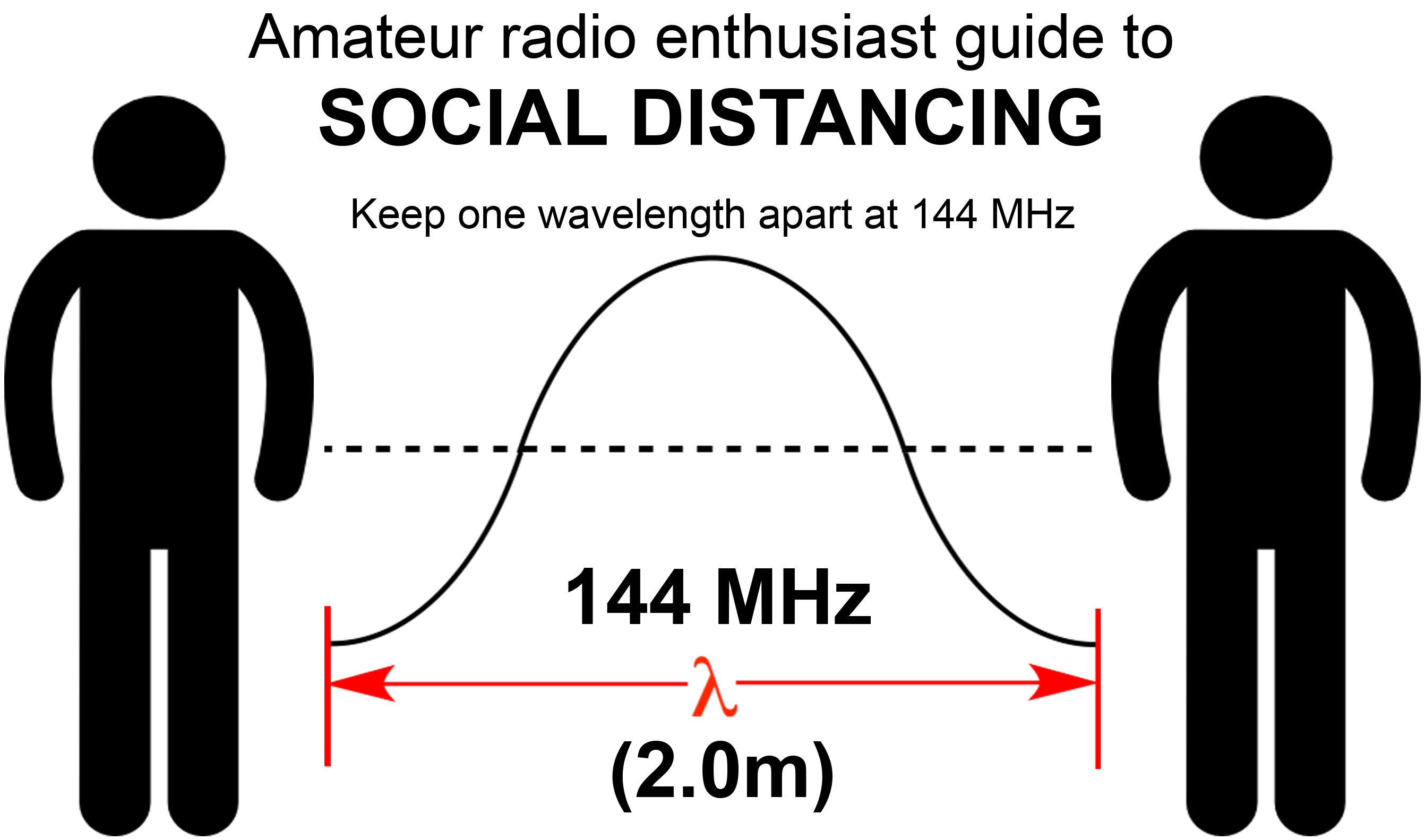 Along with the release of the new On the Air magazine, the magazine for beginner-to-intermediate ham radio operators, the ARRL is also doing a monthly podcast to take a deeper look at some of the topics and projects included in the magazine. The latest episode of the On the Air podcast (Episode 6) focuses on the 2020 ARRL Field Day and the new rules for Class D home stations this year. You can check it out at http://www.arrl.org/on-the-air-podcast.
If you are having trouble receiving your E-Letter, you can always go to https://handiham.org/wordpress1/weekly-e-letter/ to see the latest E-Letter. Additionally, you can go to https://handiham.org/audio/handiham.mp3 to listen to the current podcast. These links are updated each time a new E-Letter and podcast is released.
Pemdy and I will be working during our usual hours this week. If you call the Handiham Program office, please leave a message, and we will return your call as soon as we are available. When you leave that message, don't forget to leave your name, phone number, call sign, if you have one, and the reason for your call. Also, if you send an email, please include your name along with your call sign, and the reason for your email to speed up the response time. As always, if you need to update anything like your contact information, call sign, license class, membership, or members only log-in information, you can email us at handiham@allina.com.
In the E-Letter, there is an article about visor cards for deaf drivers, another article about hams coming together to help facilitate an emergency rescue, and the next part of our interview with Pat Gormley, KK3F. Of course, you can also find the regular articles you see here each week.
Do you have a story to share about assistive technology or ham radio related activities? Please send your articles and stories via email to Lucinda.Moody@allina.com or by calling me at 612-775-2290.
---
News in Assistive Technology
Vermont DMV Introduces Visor Cards for Deaf Drivers
For drivers who are deaf or hard of hearing in Vermont, visor cards are now available to facilitate effective communication when interacting with police officers. The cards identify that the driver is deaf or hard of hearing and offer tips and communication assistance that will help avoid unnecessary escalation due to misunderstandings. To learn more, go to: https://assistivetechnologyblog.com/2020/06/vermont-dmv-introduces-visor-cards-for-deaf-drivers.html
---
From the Mailbag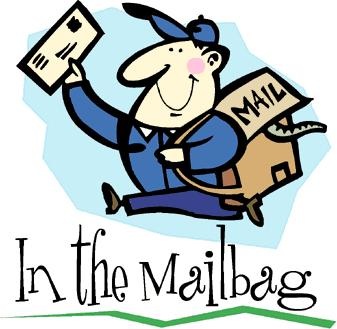 Hello,

There is good news that I am able to figure out how to use this radio, my FT3-DR, surprisingly well. I didn't settle on using the Mac software. I discovered, in a positive way, that I can use the Windows keystrokes for the most part to get the radio programed. What happens is when I do a search and get the results, all I have to do, according to RT systems, is go over to apply, and when I do that the data gets pasted right into the window where all the repeater information is stored.

And as far as the support I mentioned in my last note, because the computer can see the card reader that has the microSD card that goes into the radio, the plug is just a back-up, meaning I use the plug if I have to enter something when I am not in a place where I feel safe removing the microSD card. In the program itself, reading and writing to the card couldn't be simpler. Essentially, the microSD card takes the place of that cable. One navigates to communications and simply picks, read data from card. Then you close the window in which the card data was read in and go back to communications and click send data to card. Unfortunately, the final step in this process will require some sighted help.

I suggest finding either a fellow ham, family member, or even using the Aira service. If you get help from a family member or someone who's not an amateur radio operator who would be familiar with reading the user manual that comes in paper form, your best bet is to direct them to page 84. On that page, you get step-by-step instructions on how to read data from the microSD card and how to use the radio and read all the stuff that you put on the card when using the RT systems software.

Two tiny caveats, if you put public safety frequencies in the radio, meaning you put it in memory, I would strongly suggest making sure that the transmit frequency that the software requires you to enter be in the simplex portion of the two or 70 cm band. This way, if you inadvertently try to find your amateur frequency by pressing the push to talk button, you won't interfere with public safety. Although I really do believe the radio does not transmit on those frequencies, I can't guarantee it because I certainly have not tried this. So, better to be safe than having a whole lot of trouble.

Caveat number two, this by the way is a good one. When you go to scan all of your memories, the NOAA weather radio band will also get scanned. The radio will automatically pick up your local frequency. It will be scanned just like one of your repeater memories or the public safety memories. The reason why I say this is good is because that can also become a point of reference.

Final caveat, this is a good radio because when I originally purchased the radio, I thought you could only use the touchpad to find what you were looking for. Pleasantly, this is not true. Just like the TH-D74, there is a knob that rotates on the top of the radio. This allows one to tune by hand.

Another way to tune is there is what I've noticed is somewhat of a quick scan feature. That one touches the bottom left of the touchpad, then lift your finger and go about roughly an inch up on the same left side of the display to the top and you get a low beep followed almost immediately a high beep. This apparently is the way to tell you were successful. I guess that it is scanning all of your memories plus that NOAA weather frequency. I find this is a quick way to see which of the local repeaters actually has activity on it.

Finally, I discovered that this unit has a built-in record feature, so if one desired to, one could record off of local radio, FM or AM. It can also record your local net if you wish to, although I caution you about this if you have fellow hams who are squeamish about any recorded on-air conversations. So long as they are with you and everyone grants their permission for the conversation to be recorded, that's fine. At the very least, make an announcement that the conversation is being recorded.

Hopefully, this is enough to make people think about this radio. Let me stress that it is not for everybody, per se. If you have any issues that might keep you from tapping on the touchscreen very quickly, you're probably not going to want this radio. But if you like following some of these suggestions or improvising your own, feel free.

73,

Maurice Mines, KD0IKO
---
Hello, Lucinda,

The June 2020 issue of American History magazine includes an interesting
article claiming Samuel Morse's partner, Alfred Vail, was the one who
came up with the system of dots and dashes. The magazine is available on
NLS BARD, and the article is a little over an hour and 38 minutes in.

Below is the link to the article for those who wish to read it online.

https://www.historynet.com/morses-partner-argued-he-invented-famous-code-to-no-a-vail.htm

73,

John, KC0HSB
---
Hello, Lucinda,

Please convey my thanks to Jim Perry for his faithful service and
excellent reading of CQ Digest for so many years. He will be missed.

73,

John, KC0HSB
---
Interview of the Week
This week, we enjoy the second part of our interview with Pat Gormley, KK3F. Pat has lots of experience in the amateur radio hobby and is an avid CW operator. Please join us as we continue the conversation.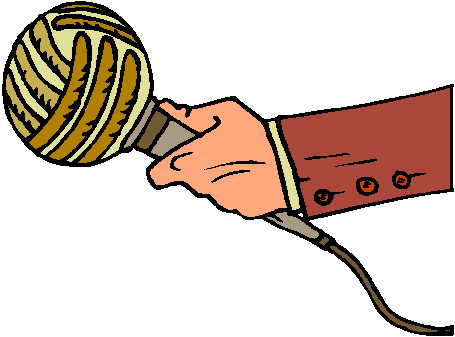 PG: Through the auspices of another friend of mine, the late KB3YB, Gene. We knew each other from CB days, and Gene had gotten his Advanced, and, of course, Gene was a master electrician. So, we got to be very good friends and his widow and myself would talk every once in a while. She was in the class, but she never got a license, unfortunately. But all the males got their licenses, myself included. And a lot of the people now, unfortunately, are no longer with us. Some of the guys are, and we still stay in touch with one another, but it's been a long, long time since those Deale days.

LM: Wow.

PG: I got involved with Handiham initially. I used to get Handiham World, and like I said, I've never been to a Radio Camp, and I wanted to sign up for the class because I've been involved in traffic handling since the beginning of the time I was in the hobby, and I check in on Eastern, and I bring stuff into 3rd Region. I still do that. As a matter of fact, this morning, I had some traffic coming in from Central, and I had to get a friend to help me get it on digital because the people I had messages for were not on the air at the time. But I've been involved in traffic handling for 42 of my 46 years in the hobby.

LM: Wow.

PG: And I've been involved—I've actually helped save three lives with my equipment. One was one of the Marine Corp marathons. I've done three of those when I lived in DC. The second one I did, we were about ready to close up for the day and the local TV reporter suffered a heart attack right in front of the head medic. We got him to the hospital, but we had a whole bunch of ambulances from all over Virginia—Stafford County and a couple of Navy rigs, which are basically just BLS ambulances. I was on the ALS ambulance. The first year, I was on the BLS ambulance, and the second year, I was on the ALS ambulance. The third year, I was on the stragglers bus. That's a big event—26 miles like the Boston Marathon. And we had a lot of people with hyperthermia. And I jury-rigged a mechanism where I put my mag-mount on top of the ambulance, but it had a fiberglass top. So, I took an old cookie tin and taped it upside down to the top of the ambulance and put the mag-mount on top of the cookie tin. Otherwise, that thing wouldn't of adhered to the top of the ambulance.

LM: Right.

PG: And I've still got to replace that whip. I've got the mount, but I need a new whip. So, I've got to find one the right size that will screw into that mount, so I can get mobile again, at least on VHF and UHF anyway.

LM: Yes.

PG: What I'm working on right now is I'm trying to figure out a mechanism by which I can get on digital because of everybody on the traffic handler side of things using Winlink. However, Winlink is not exactly screen reader friendly. I've tried to use it with Window Eyes, and there's been a fellow working on scripting with JAWS to make JAWS work with it. But, to be honest with you, NVDA works a lot better with it because NVDA works with the new FT 8 mode where JAWS will not work with it because both programs are memory intensive. Even when you've got a lot of memory in your machine, it can pose some major challenges getting that to work

LM: Yes.

PG: So, I've been active in the National Federation for the Blind for years and years as well, and I'm vice president of the chapter here in Cumberland. And I've been a board member and secretary of Sligo for years, and I still have lots of friends throughout the state. And one time in an interview—this may not be ham related—we had a person who would come to the NFB conventions with a six-month-old baby that had multiple disabilities. I've never seen an organization operate with so much love. The poor little boy died the first day of convention in his sleep.

LM: Oh!

PG: Oh, my! It brings tears to my eyes when I think about it. I'm a joiner by nature, but I've never seen an organization respond with so much love. The woman is still active today in the NFB.

PG: I've been mentored very deeply by some who are still around, but some have gone on. So, I've been active in the Federation for years.

LM: Wow.

PG: As a matter of fact, my wife and I met through the Federation in Maryland. She was a scholarship candidate, and she was new to vision loss. She was legally blind, but when she lost her vision, she lost her job. And that's what forced us to move to Frostburg because the taxes are so much lower. And I wouldn't live anywhere else now because I've been established in the community for almost 16 years.
Stay tuned for the next installment of our interview with Pat airing next week.
---
Ham Radio in the News
Rescued Radio Amateur Says Ham Radio Saved His Life
Alden Sumner Jones IV, KC1JWR, from Vermont, is grateful to ham radio after he experienced a medical emergency in a remote area of the Long Trail. When cell phones failed to make contact for a rescue, amateur radio saved the day. After Jones regained consciousness, he was able to connect with other hams who provided necessary communication to facilitate his rescue. Jones didn't waste the opportunity, telling rescue crews about ham radio and how they could get their license too. Jones was eventually flown to a hospital in New York and is reported to be recovering. You can read more at: http://www.arrl.org/news/rescued-radio-amateur-says-ham-radio-saved-my-life
---
A Dip in the Pool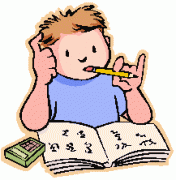 It's time to test our knowledge by taking a dip in the question pool…
Let's go to the General Class pool this week to a question about CW operation.
G2C06 What does the term "zero beat" mean in CW operation?
A. Matching the speed of the transmitting station.
B. Operating split to avoid interference on frequency.
C. Sending without error.
D. Matching the transmit frequency to the frequency of a received signal.
If you are joining a CW net, the net control station will probably ask everyone to "zero beat" their CW operation. You will need to match your frequency so that everyone's CW tone sounds about the same, making answer D the correct choice.
---
Website Update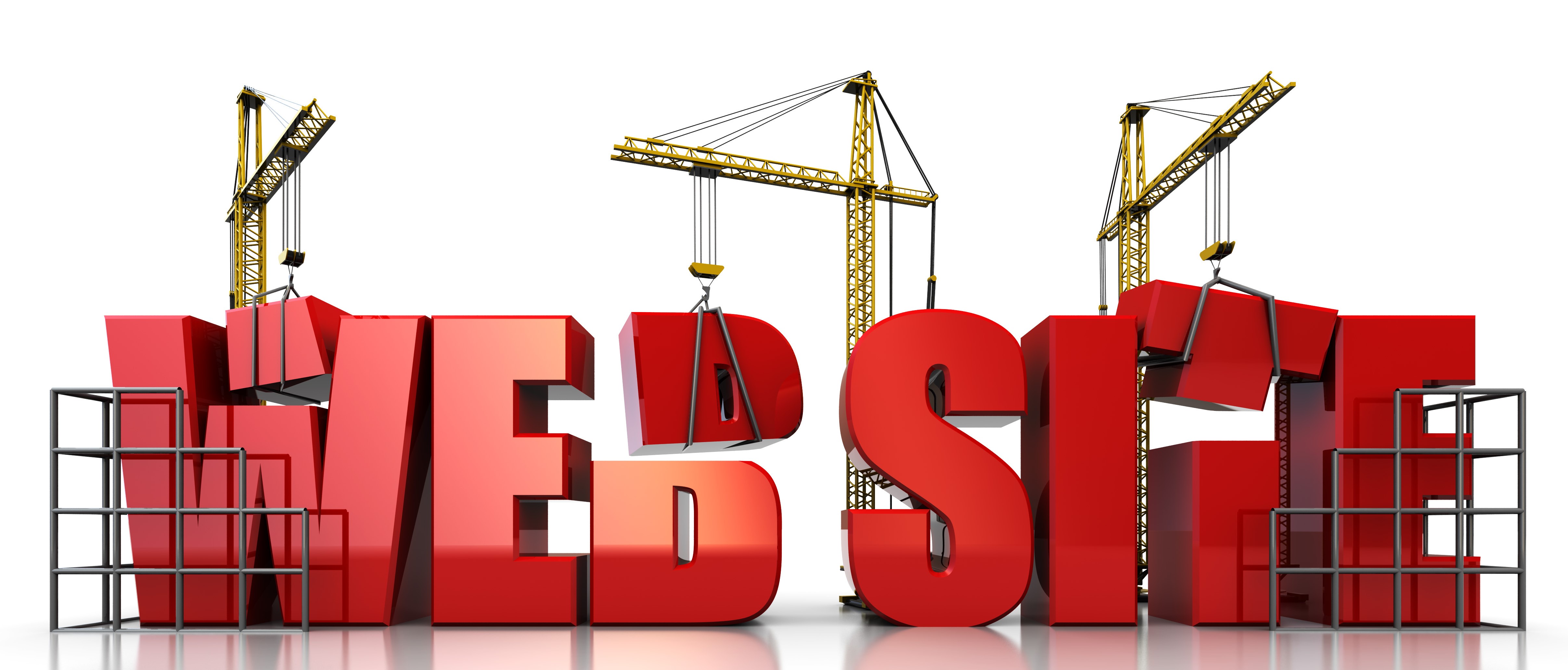 Here are the latest updates on the new Handiham.org website. Don't forget to monitor the site for updates throughout the week. When changes are made, I will post to the website. You can also find the latest updates any time by going to https://handiham.org/wordpress1/website-updates/. If you have any feedback about the website, I would love to hear from you. If you are a current member and your credentials are not allowing you to login to the site, please contact Pemdy for assistance at handiham@allina.com or 612-775-2291.
---
Equipment Connection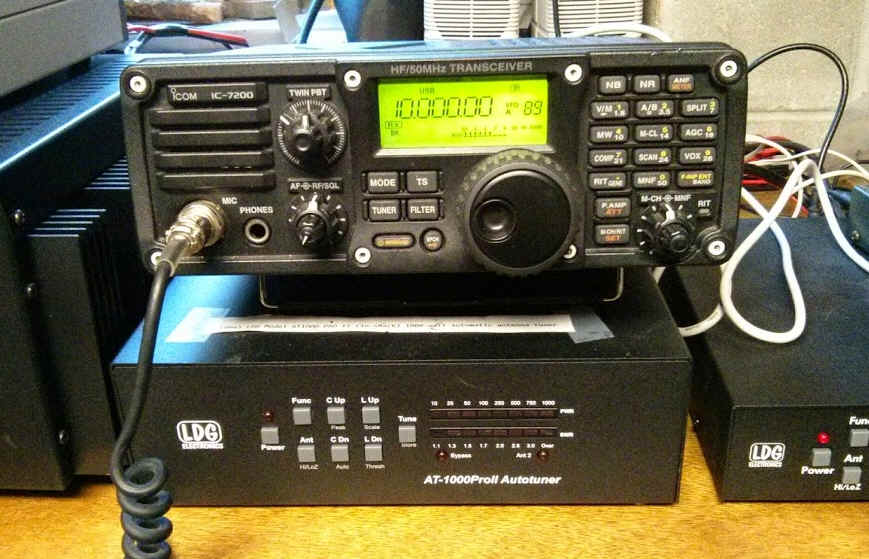 Equipment connections are happening, and the list is open! If you have a request for the Equipment Connection, contact me, leaving your name and phone number. I will call you to discuss your request. Please note that it may take several days for a return call due to all the other things going on in the Handiham Program. If you don't hear back from me after two weeks, you may contact me a second time. Additionally, if you have received any equipment from the Handiham Program during the last 12 months, you will automatically be placed at the bottom of the list so that others can also participate in the Equipment Connection.
Many thanks to the numerous people who have offered equipment for Handiham Members. If you have equipment that you would like to donate to a Handiham Program member, please email Lucinda at Lucinda.Moody@allina.com or call 1-612-775-2290.
---
Help Needed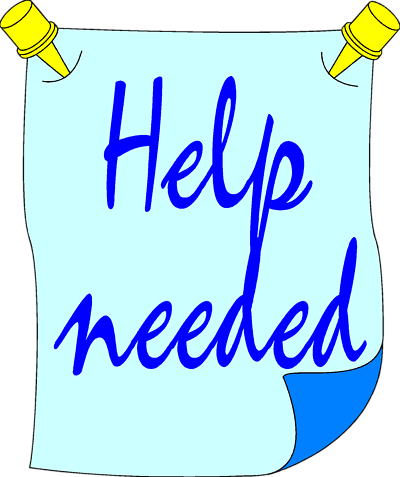 The Handiham Program needs contributors to Handiham World. Do you have a particular interest in amateur radio that you would like to share with others? Maybe you have a particular mode or band you like to operate and have learned a lot about. Or maybe you have some great stories to share from your experiences in the amateur radio hobby. Put your writing skills to work for Handiham World by sending your submissions to Lucinda.Moody@allina.com.
We are always looking for more readers, including some with a background in teaching in STEM related fields, especially if you have also worked with students requiring accommodations. We also need some readers with a background in teaching in STEM related fields, especially if you have also worked with students requiring accommodations. This volunteer position requires you to use your own equipment to record, however, we will provide the reading materials. If you or someone you know would like to try reading material for the members only section, please contact me for more information on how to submit a demo recording.
We need help updating our available resources for members. If you are blind and enjoy using your ham radio or assistive technology related devices, your assistance is especially needed. It would be a big help to your fellow Handiham Members if you would record a tutorial or product review. These need to be sent in Mp3 format, and the Handiham Program reserves the right to edit the recordings as needed before publishing in the Members Only section of the Handiham.org website. Please contact me at Lucinda.Moody@allina.com or 612-775-2290 if you have any questions.
I want to say a big thank you to those who have made or volunteered to make tutorials for the Members Only portion of the website. We have already had a number of members step up to offer their services, and their help is greatly appreciated! We also have some new readers who are working on some books, so keep watching for website updates as we add more content.
---
Check into our Handiham nets… Everyone is welcome!
How to find the Handiham Net:
The Handiham EchoLink conference is 494492. Connect via your iPhone, Android phone, PC, or on a connected simplex node or repeater system in your area.
The Handiham DMR Talkgroup on Brandmeister is 31990. On AllStar, it is available at node 47367.
The Handiham Net will be on the air daily. If there is no net control station on any scheduled net day, we will have a roundtable on the air get-together.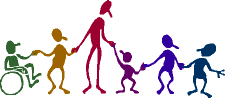 Our daily Echolink net continues to operate for anyone and everyone who wishes to participate at 11:00 hours CDT (Noon Eastern and 09:00 Pacific), as well as Wednesday evenings at 19:00 hours CDT (7 PM). If you calculate GMT, the time difference is that GMT is five hours ahead of Minnesota time during the summer.
Doug, N6NFF, poses a trivia question in the first half of the Wednesday evening session, so check in early if you want to take a guess. The answer to the trivia question is generally given shortly after the half-hour mark. A big THANK YOU to all of our net control stations.
---
Membership
You can pay your Handiham dues and certain other program fees on line. Simply follow the link to our secure payment site, then enter your information and submit the payment.

Handiham annual membership dues are $15.00. The lifetime membership rate is $150.00.
MEMBERSHIP DUES PAYMENT LINK
If you want to donate to the Handiham Program, please use our donation website. The instructions are at the following link:
DONATION LINK
As always, while our other services require that you have a current Handiham Program membership, you do not have to be a member to receive the Handiham World E-Letter.
How to contact us
There are several ways to contact us.
Postal Mail:
Courage Kenny Handiham Program
3915 Golden Valley Road MR 78446
Golden Valley, MN 55422
E-Mail: handiham@allina.com
Preferred telephone: 1-612-775-2291
Toll-Free telephone: 1-866-HANDIHAM (1-866-426-3442)
Note: Tuesdays through Thursdays between 9:00 AM and 3:00 PM United States Central Time are the best times to contact us.
You may also call Handiham Program Coordinator Lucinda Moody, AB8WF, at: 612-775-2290.
73, and I hope to hear you on the air soon!
For Handiham World, this is Lucinda Moody, AB8WF
The weekly e-letter is a compilation of assistive technology, operating information, and Handiham Program news. It is published on Mondays, and is available to everyone free of charge. Please email handiham@allina.com for changes of address, unsubscribes, etc. Include your old email address and your new address.
Podcast: Play in new window | Download