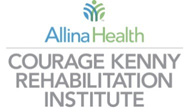 Courage Kenny Rehabilitation Institute Handiham World Weekly E-Letter for the week of June 29, 2020
This is a free weekly news & information update from the Courage Kenny Handiham Program, serving people with disabilities in Amateur Radio since 1967.
Our contact information is at the end.
Listen here:
https://handiham.org/audio/handiham29JUN2020.mp3

Get this podcast in iTunes:
RSS feed for the audio podcast if you use other podcasting software:
https://handiham.org/wordpress1/feed/podcast/
Subscribe or change your subscription to the E-mail version here.
---
Welcome to Handiham World.
In this edition:
A note from the coordinator
News in Assistive Technology
From the Mailbag
Interview of the Week
Ham Radio in the News
A Dip in the Pool
Website Update
Equipment Connection
Help Needed
Check into our nets!
…And more!
---
A note from the coordinator…
This past weekend was the 2020 Field Day. Hopefully you were able to make some contacts. If you have any Field Day stories you would like to share, please contact me. You can submit your stories in written form, or we can set up a time to record a phone interview.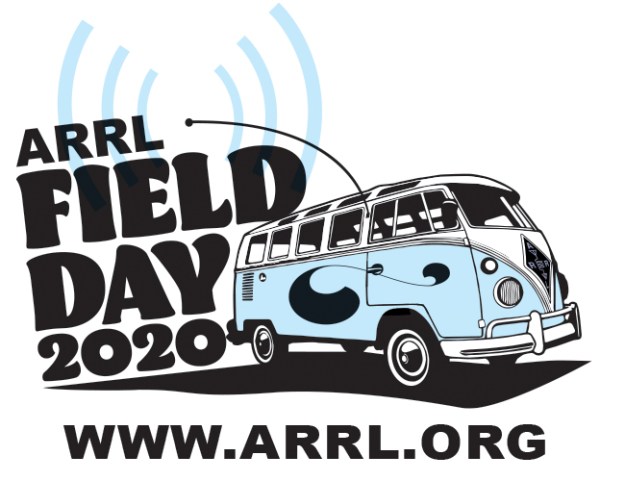 With the changing times, we are changing how we offer classes for Handiham Program members. While we look forward to when we can again safely hold in-person events like Radio Camp, it is important to use other platforms to allow members to further their education in the amateur radio hobby now. This also allows us to reach members who can't attend in-person events in other ways. One of the new offerings is a weekly Morse code class to begin in the fall of 2020. Class sessions would use Zoom and would be available via the internet or telephone. If you are interested in participating, please ask Pemdy to place you on the list.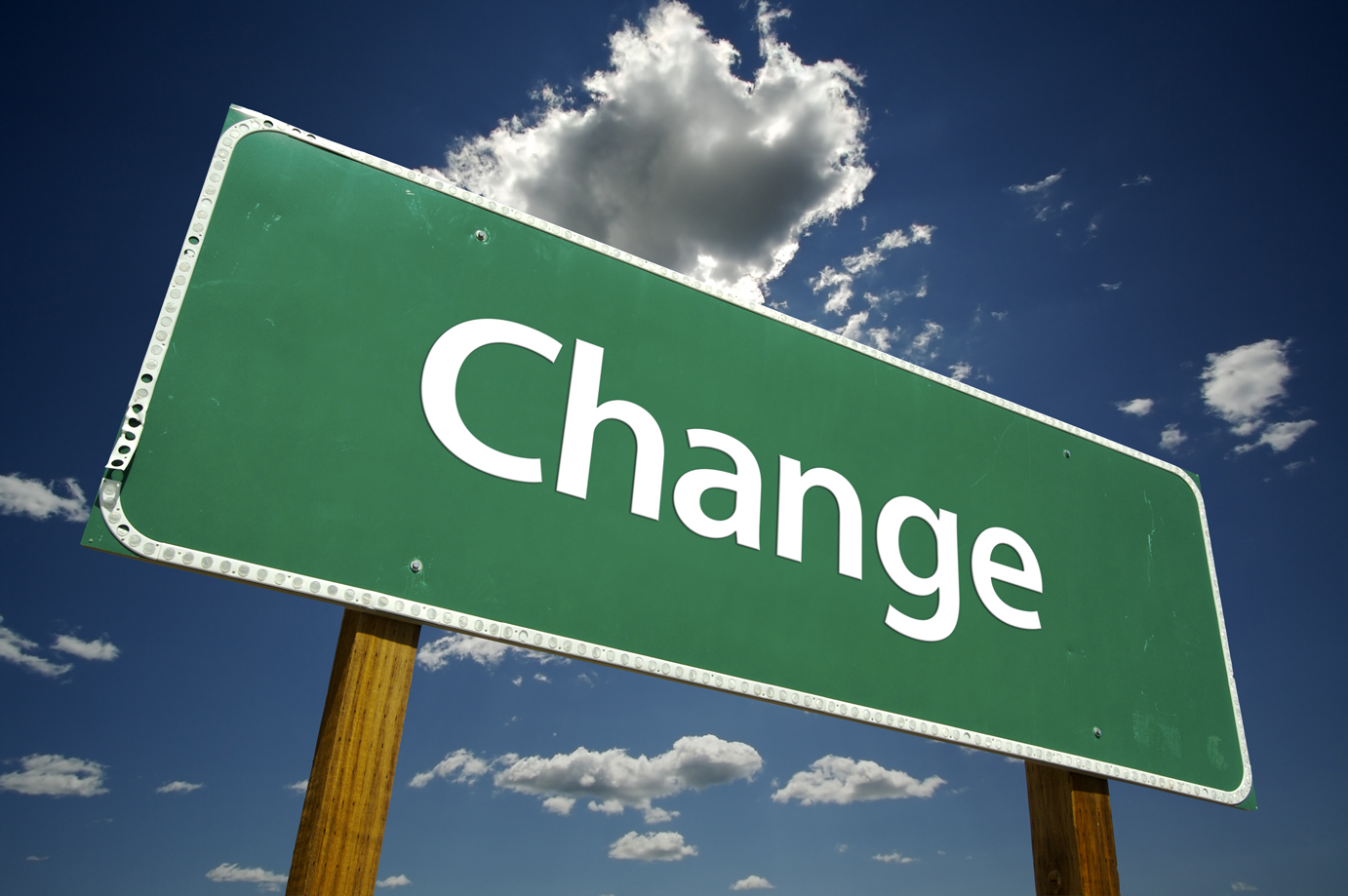 The 2020 Virtual Get on the Air class will take place from August 3 through 7. Each day will include four sessions via Zoom. Topics will include HF operations, logging, VHF and UHF operations, net control, digital operations, emergency communications, and special event operations. After the final class session ends on Friday, there will be a special event station and contest sponsored by the Handiham Radio Club. Awards will be available in multiple categories for Handiham members, and all stations who work a Handiham Program member can QSL for a special 2020 Handiham Program QSL card. Spots are filling up fast! If you want to join us for this inaugural Virtual Get on the Air class, contact Pemdy right away to sign up.
Due to the spread of COVID-19, we are not working from the office right now. We are still able to check our phone messages and return phone calls, and mail will be picked up as often as possible. Of course, the best way to get in touch with us during this time is via email.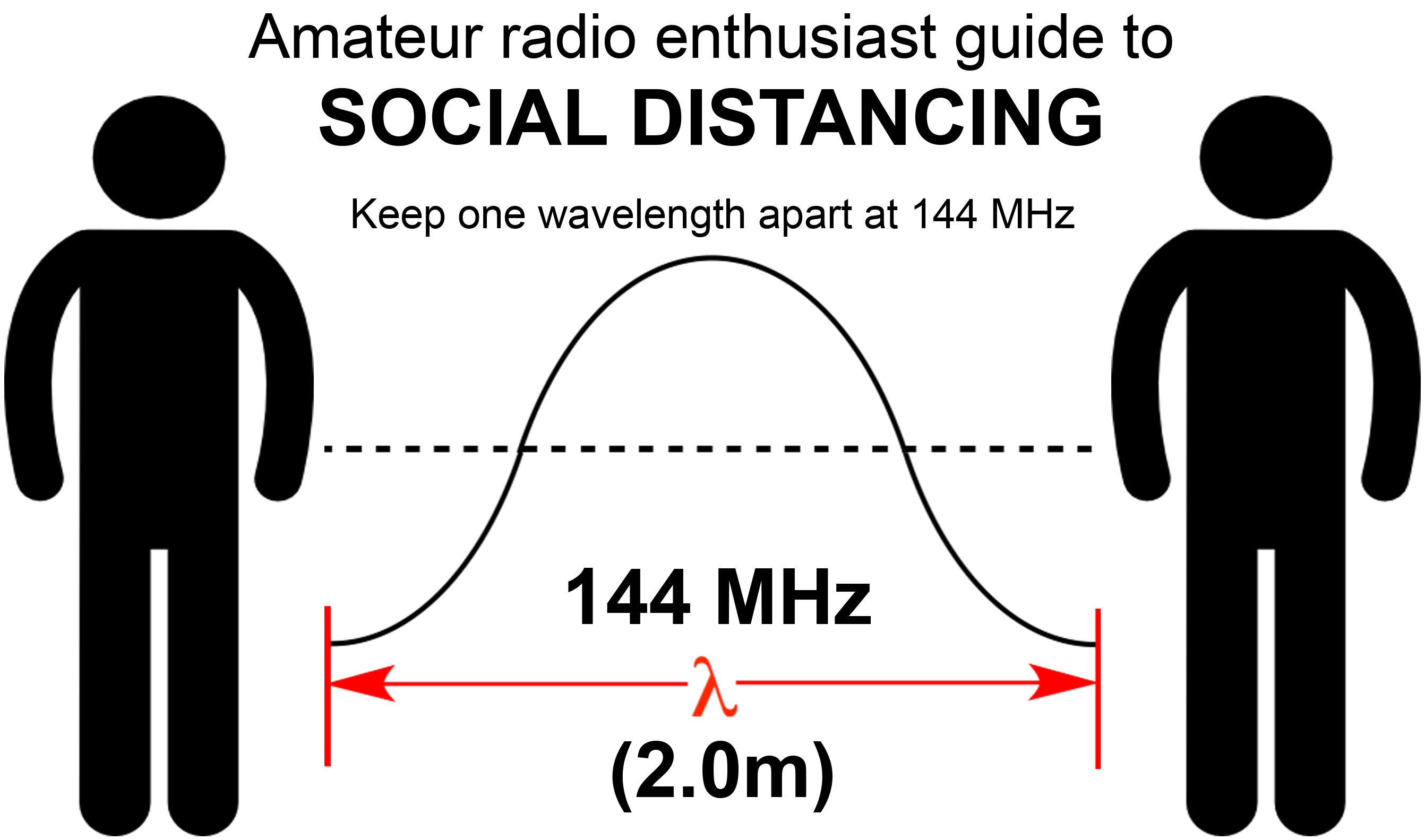 Along with the release of the new On the Air magazine, the magazine for beginner-to-intermediate ham radio operators, the ARRL is also doing a monthly podcast to take a deeper look at some of the topics and projects included in the magazine. The latest episode of the On the Air podcast (Episode 6) focuses on the 2020 ARRL Field Day and the new rules for Class D home stations this year. You can check it out at http://www.arrl.org/on-the-air-podcast.
If you are having trouble receiving your E-Letter, you can always go to https://handiham.org/wordpress1/weekly-e-letter/ to see the latest E-Letter. Additionally, you can go to https://handiham.org/audio/handiham.mp3 to listen to the current podcast. These links are updated each time a new E-Letter and podcast is released.
Pemdy and I will be working during our usual hours this week. If you call the Handiham Program office, please leave a message, and we will return your call as soon as we are available. When you leave that message, don't forget to leave your name, phone number, call sign, if you have one, and the reason for your call. Also, if you send an email, please include your name along with your call sign, and the reason for your email to speed up the response time. As always, if you need to update anything like your contact information, call sign, license class, membership, or members only log-in information, you can email us at handiham@allina.com.
In the E-Letter, there is an article about adding captions to photos in the new version of iOS, another article about the upcoming MARS HF exercise, and the next part of our interview with Pat Gormley, KK3F. Of course, you can also find the regular articles you see here each week.
Do you have a story to share about assistive technology or ham radio related activities? Please send your articles and stories via email to Lucinda.Moody@allina.com or by calling me at 612-775-2290.
---
News in Assistive Technology
iOS 14 Lets You Add Captions to Photos
Apple's recent operating system update adds several useful tools to the Photos app including the ability to caption images right from the iPhone. Simply tap to view any photo full screen on the iPhone, then swipe up to get to the caption field. Tap the field, type the caption, and press enter. The captions will sync across all devices if iCloud Photo Library is enabled. The update also helps by allowing users to search the photos via the captions, making them more accessible. To learn more, go to: https://www.macrumors.com/2020/06/26/ios-14-captions-photos/
---
From the Mailbag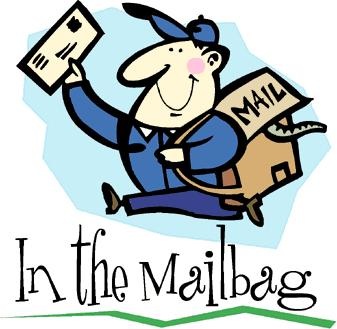 Hi Lucinda,

When I got my new 222 MHz set-up running, I put out a request for contacts on that band. Lloyd, WB0ULX, in EN04, Huron, South Dakota, contacted me and wanted to try. We set up a schedule and tried yesterday but couldn't make it.

I was up this morning and noticed that the bands were up pretty good going that way. So, I called him, and we got on 222.1 MHz. I had to do a lot of tuning to find him at 1 kc low. But we were able to make a two-way QSO. He gave me 5 4 report, and I gave him 5 5 in return. His antenna is at 30 ft, and mine is at 50. We are running similar power, around 100 watts.

While it is not a record for me on that band, it sure was fun to see the new set-up work. The contact was around 300 miles, which was doing well considering the band. I really think these Transverter Store transverters work well.

Thanks and 73,

Matt, KA0PQW
---
Hi Lucinda,

Wow, what a relief!

Our club is associated with and supported by our city and county EMS services. We do a lot of emergency communications with them. Because of this, our government officials authorized us to hold Field Day today as a field emergency exercise. They also authorized us to hold a testing session for already licensed hams but no new hams. They considered new hams to be public, and we couldn't have any public attending.

Well, I have been studying lots over the last few weeks, and I was one of the folks who sat for a test. I passed and am now an Extra holding my CSCE. As I said, what a relief!

Now to go play and see what else I can get into out there.

Thanks.

Dan Beaver, KA4DAN
Editor's note: We congratulate Dan on his awesome accomplishment. Way to go! Enjoy your new Extra Class privileges.
---
Interview of the Week
This week, we enjoy the third part of our interview with Pat Gormley, KK3F. Pat has lots of experience in the amateur radio hobby and is an avid CW operator. Please join us as we continue the conversation.
Editor's note: Pat added the following comments: Back when we got authorization to retransmit the space shuttle transmissions, I was at the Goddard Amateur Radio Club and was transmitting video of the astronauts taking apart a multimillion-dollar computer with a $20 crescent wrench. My wife, Tina, was there, and that along with 911 got her interested in getting her Technician ticket.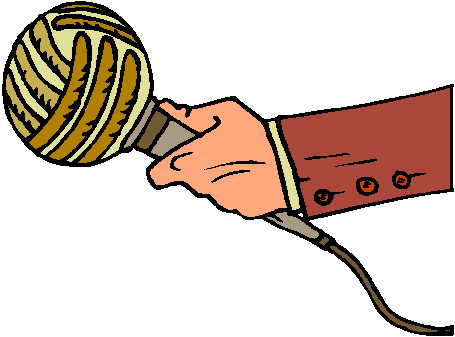 PG: I don't want to move because I know what I've got here in Frostburg, and I'm happy. I can get to Cumberland, but I can't get to other places. But with the computing power I have, I can work from home. So, why go anywhere? It's God's country up here, even though we do get a lot of bad winter weather.

LM: You know, there's something to be said for a community like that. Yes, you have to put up with some bad weather during part of the year, but you have a lot of good things going for you.

PG: And I'm involved in the Lions Club and in the Knights of Columbus. I'm going to be a Navigator and a Fourth Degree Knight, come October. And so I have to work with the current Navigator to figure out how to transition, how to run the organization and that kind of thing. Plus, I might be being upgraded to chapter president because I think our current chapter president is going to retire. And when you're a chapter president in the NFB, that's a major responsibility because you're accountable to your state affiliate president and your national president as well.

PG: And I love working with our current chapter president. He has proven to be wonderful. He called me when Tina died, and I don't think that ever would have happened in previous years and in previous administrations. That was a gesture that—I'm very loyal to the NFB because of that. He didn't have to do that. But he really has brought the NFB together as a family. And it literally has been that, and during this COVID-19 business, we have really stepped up. But it's still lonesome because you don't have a lot of social contact. It's lonesome up here. But it would be lonesome in the city too. It would be worse in the city because you'd have to deal with the major property tax problem, and if I hadn't of had ham radio, I think I'd have gone nuts.

LM: Yes.

PG: In the past three months, I've handled—let see. In March, my message count was 1193. In April, 2500, and in May, 1508.

LM: Wow!

PG: They used to call people like me traffic hounds. When we sign at the end of the net, we send "Arf" in CW, and sometimes my section traffic manager answers "Woof." We have a little fun with that, you know! And even though I have been impacted by the RRI / ARRL split, because I've stuck with the older ARRL group, I still do the day and night time nets. And we actually get more traffic for Eastern Area net cycle than the RRI net does. Back in April, we had 477 pieces of traffic to handle because of COVID-19.

LM: Wow.

PG: I let the guys on RRI do their thing, and I basically stay with the older, more established system. We do have a problem sometimes getting traffic into Pennsylvania because it's a big state with lots of operators but not a lot of traffic handlers. Sometimes, what I do is I'll call the messages in myself because I get a break between Eastern Area and the Interstate Sideband Net. I'm a net control for that net on Thursday nights. In the wintertime, we usually meet at 8:00 because the Sideband Net shifts with the time, and they always meet at 0100 Zulu with the phone net.

PG: I do plan to take the class, and if there's any way I can help out by teaching a module on traffic handling, I'm willing to do it.
Stay tuned for the next installment of our interview with Pat airing next week.
---
Ham Radio in the News
MARS Announces HF Skills Exercise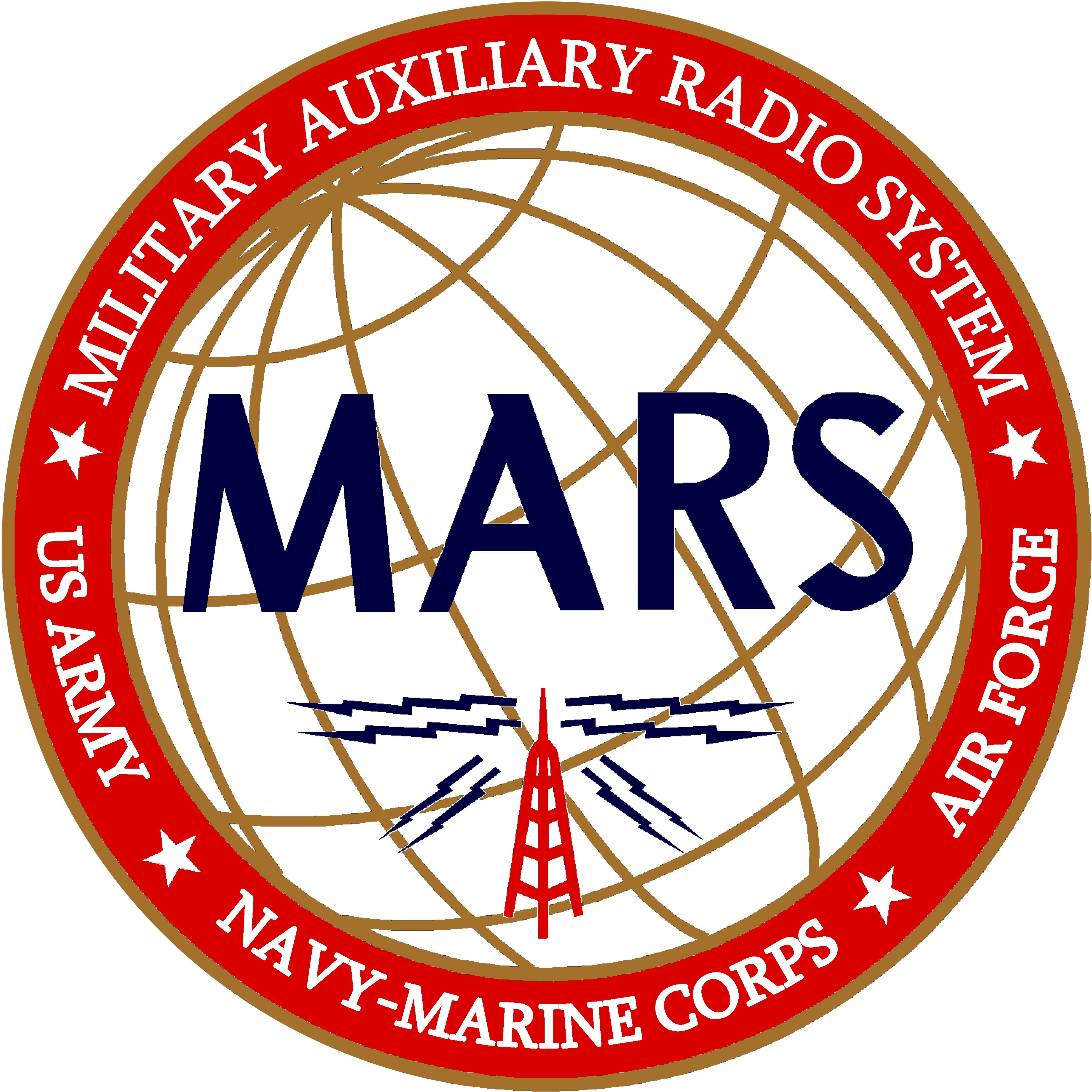 Military Auxiliary Radio System (MARS) members will conduct an HF skills exercise from July 20 through 24. They will be using the 60-meter Channel 1 Net on 5330.5 kHz and the SATERN HF net on 14.265 MHz, along with HFLink. The exercise will be announced on both WWV and WWVH starting in mid-July. The purpose of the activity is to hone operating skills and message handling capabilities. You can read more at: http://www.arrl.org/news/mars-announces-hf-skills-exercise
---
A Dip in the Pool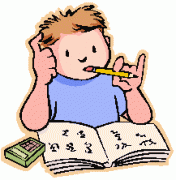 It's time to test our knowledge by taking a dip in the question pool…
Let's go to the Technician Class pool this week to a question about mobile stations.
T4A11 Where should the negative return connection of a mobile transceiver's power cable be connected?
A. At the battery or engine block ground strap.
B. At the antenna mount.
C. To any metal part of the vehicle.
D. Through the transceiver's mounting bracket.
When you set up a mobile station in your vehicle, the power leads should be connected directly at the battery source, meaning you connect the positive to the battery positive terminal and the negative to the battery negative terminal or to the engine block ground strap. This makes answer A the correct choice. Paying attention to these details will minimize alternator whine and whistles, improving your mobile radio experience. One final note, make sure the power cable is fused at the battery. You don't want to be in the middle of nowhere with an automotive meltdown thanks to a malfunctioning or improperly installed mobile transceiver.
---
Website Update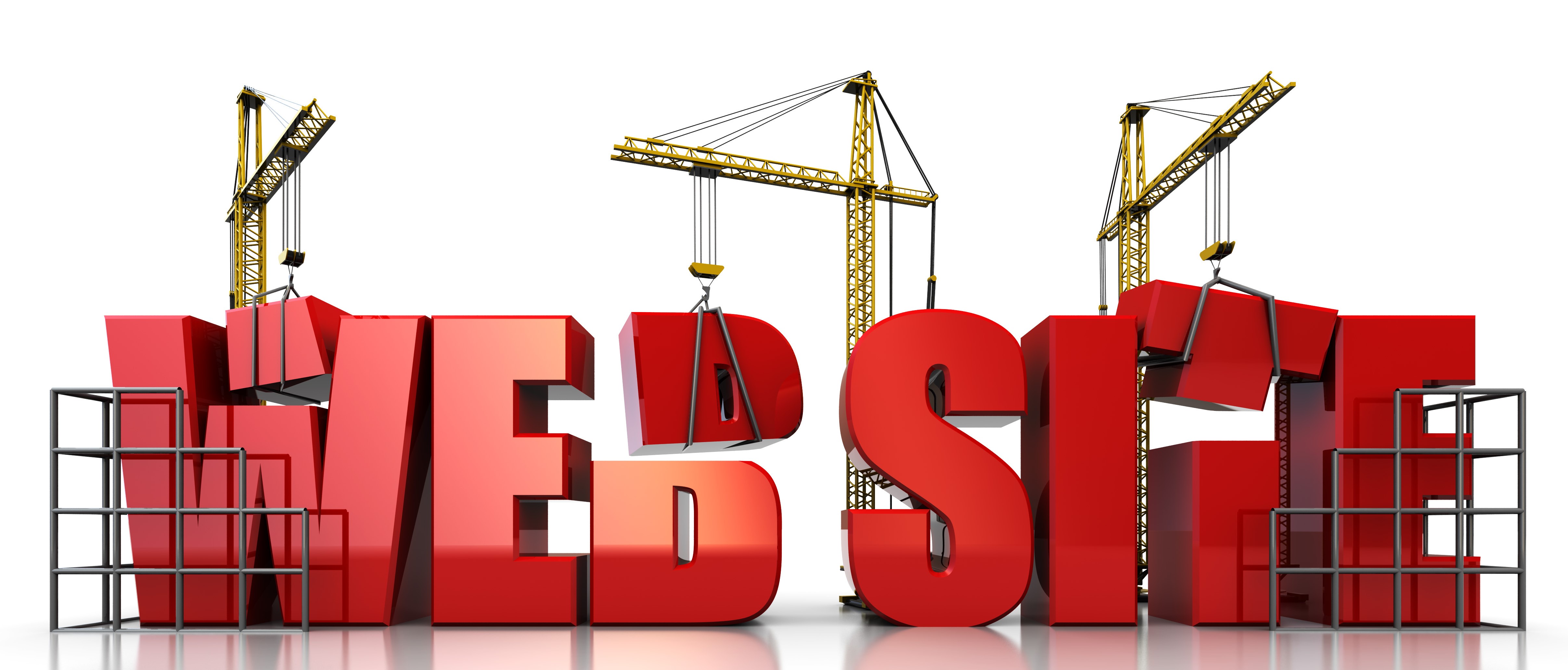 Here are the latest updates on the new Handiham.org website. Don't forget to monitor the site for updates throughout the week. When changes are made, I will post to the website. You can also find the latest updates any time by going to https://handiham.org/wordpress1/website-updates/. If you have any feedback about the website, I would love to hear from you. If you are a current member and your credentials are not allowing you to login to the site, please contact Pemdy for assistance at handiham@allina.com or 612-775-2291.
You can now find a list of metric system prefixes and the phonetic alphabet in the Technician section of the License Class Prep area of the members only website.
---
Equipment Connection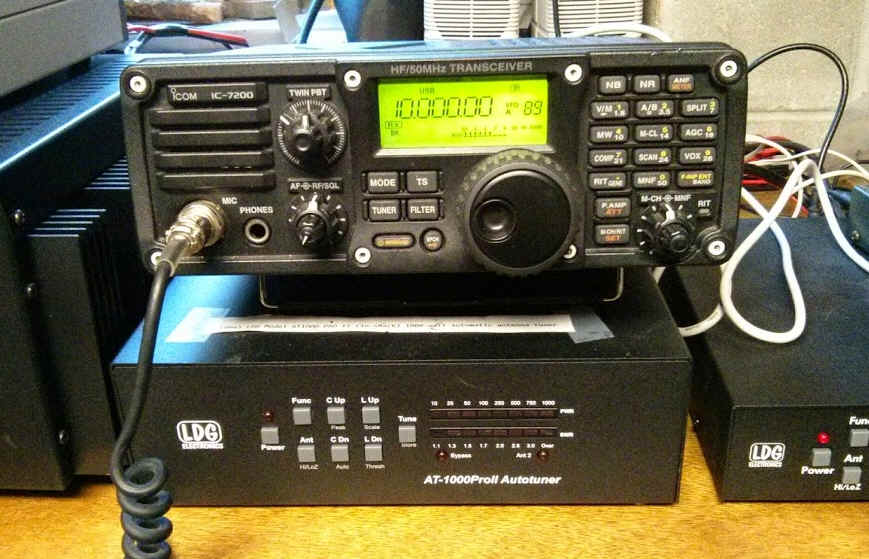 Equipment connections are happening, and the list is open! If you have a request for the Equipment Connection, contact me, leaving your name and phone number. I will call you to discuss your request. Please note that it may take several days for a return call due to all the other things going on in the Handiham Program. If you don't hear back from me after two weeks, you may contact me a second time. Additionally, if you have received any equipment from the Handiham Program during the last 12 months, you will automatically be placed at the bottom of the list so that others can also participate in the Equipment Connection.
Many thanks to the numerous people who have offered equipment for Handiham Members. If you have equipment that you would like to donate to a Handiham Program member, please email Lucinda at Lucinda.Moody@allina.com or call 1-612-775-2290.
---
Help Needed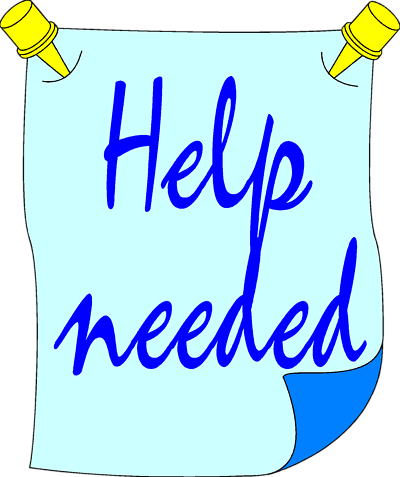 The Handiham Program needs contributors to Handiham World. Do you have a particular interest in amateur radio that you would like to share with others? Maybe you have a particular mode or band you like to operate and have learned a lot about. Or maybe you have some great stories to share from your experiences in the amateur radio hobby. Put your writing skills to work for Handiham World by sending your submissions to Lucinda.Moody@allina.com.
We are always looking for more readers, including some with a background in teaching in STEM related fields, especially if you have also worked with students requiring accommodations. We also need some readers with a background in teaching in STEM related fields, especially if you have also worked with students requiring accommodations. This volunteer position requires you to use your own equipment to record, however, we will provide the reading materials. If you or someone you know would like to try reading material for the members only section, please contact me for more information on how to submit a demo recording.
We need help updating our available resources for members. If you are blind and enjoy using your ham radio or assistive technology related devices, your assistance is especially needed. It would be a big help to your fellow Handiham Members if you would record a tutorial or product review. These need to be sent in Mp3 format, and the Handiham Program reserves the right to edit the recordings as needed before publishing in the Members Only section of the Handiham.org website. Please contact me at Lucinda.Moody@allina.com or 612-775-2290 if you have any questions.
I want to say a big thank you to those who have made or volunteered to make tutorials for the Members Only portion of the website. We have already had a number of members step up to offer their services, and their help is greatly appreciated! We also have some new readers who are working on some books, so keep watching for website updates as we add more content.
---
Check into our Handiham nets… Everyone is welcome!
How to find the Handiham Net:
The Handiham EchoLink conference is 494492. Connect via your iPhone, Android phone, PC, or on a connected simplex node or repeater system in your area.
The Handiham DMR Talkgroup on Brandmeister is 31990. On AllStar, it is available at node 47367.
The Handiham Net will be on the air daily. If there is no net control station on any scheduled net day, we will have a roundtable on the air get-together.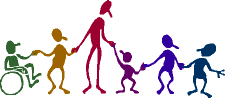 Our daily Echolink net continues to operate for anyone and everyone who wishes to participate at 11:00 hours CDT (Noon Eastern and 09:00 Pacific), as well as Wednesday evenings at 19:00 hours CDT (7 PM). If you calculate GMT, the time difference is that GMT is five hours ahead of Minnesota time during the summer.
Doug, N6NFF, poses a trivia question in the first half of the Wednesday evening session, so check in early if you want to take a guess. The answer to the trivia question is generally given shortly after the half-hour mark. A big THANK YOU to all of our net control stations.
---
Membership
You can pay your Handiham dues and certain other program fees on line. Simply follow the link to our secure payment site, then enter your information and submit the payment.

Handiham annual membership dues are $15.00. The lifetime membership rate is $150.00.
MEMBERSHIP DUES PAYMENT LINK
If you want to donate to the Handiham Program, please use our donation website. The instructions are at the following link:
DONATION LINK
As always, while our other services require that you have a current Handiham Program membership, you do not have to be a member to receive the Handiham World E-Letter.
How to contact us
There are several ways to contact us.
Postal Mail:
Courage Kenny Handiham Program
3915 Golden Valley Road MR 78446
Golden Valley, MN 55422
E-Mail: handiham@allina.com
Preferred telephone: 1-612-775-2291
Toll-Free telephone: 1-866-HANDIHAM (1-866-426-3442)
Note: Tuesdays through Thursdays between 9:00 AM and 3:00 PM United States Central Time are the best times to contact us.
You may also call Handiham Program Coordinator Lucinda Moody, AB8WF, at: 612-775-2290.
73, and I hope to hear you on the air soon!
For Handiham World, this is Lucinda Moody, AB8WF
The weekly e-letter is a compilation of assistive technology, operating information, and Handiham Program news. It is published on Mondays, and is available to everyone free of charge. Please email handiham@allina.com for changes of address, unsubscribes, etc. Include your old email address and your new address.
Podcast: Play in new window | Download