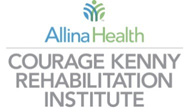 Courage Kenny Rehabilitation Institute Handiham World Weekly E-Letter for the week of July 6, 2020
This is a free weekly news & information update from the Courage Kenny Handiham Program, serving people with disabilities in Amateur Radio since 1967.
Our contact information is at the end.
Listen here:
https://handiham.org/audio/handiham06JUL2020.mp3

Get this podcast in iTunes:
RSS feed for the audio podcast if you use other podcasting software:
https://handiham.org/wordpress1/feed/podcast/
Subscribe or change your subscription to the E-mail version here.
---
Welcome to Handiham World.
In this edition:
A note from the coordinator
News in Assistive Technology
From the Mailbag
Interview of the Week
Ham Radio in the News
A Dip in the Pool
Website Update
Equipment Connection
Help Needed
Check into our nets!
…And more!
---
A note from the coordinator…
With the prolonged period of summer heat in the US, propagation has been heating up on several bands. Hopefully you are finding time to stay cool in your shack while working some DX.
With the changing times, we are changing how we offer classes for Handiham Program members. While we look forward to when we can again safely hold in-person events like Radio Camp, it is important to use other platforms to allow members to further their education in the amateur radio hobby now. This change allows us to also reach members who can't attend in-person events. One of the new offerings is a weekly Morse code class to begin in the fall of 2020. Class sessions will use Zoom and will be available via the internet or telephone. If you are interested in participating, please ask Pemdy to place you on the list.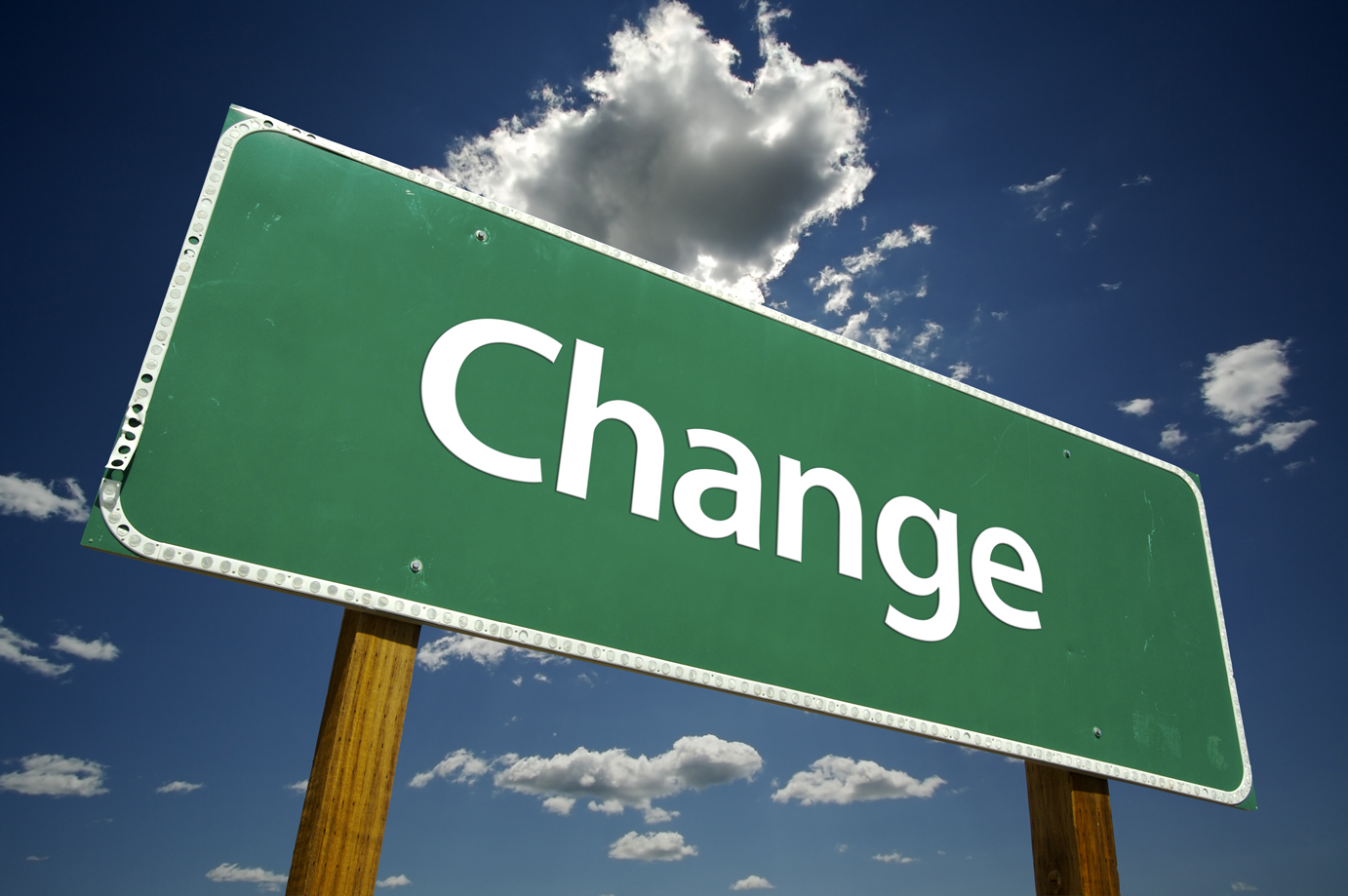 The 2020 Virtual Get on the Air class will take place from August 3 through 7. Each day will include four sessions via Zoom. Topics will include HF operations, logging, VHF and UHF operations, net control, digital operations, emergency communications, and special event operations. After the final class session ends on Friday, there will be a special event station and contest sponsored by the Handiham Radio Club. Awards will be available in multiple categories for Handiham members, and all stations who work a Handiham Program member can QSL for a special 2020 Handiham Program QSL card. Spots are filling up fast! If you want to join us for this inaugural Virtual Get on the Air class, contact Pemdy right away to sign up.
Due to the spread of COVID-19, we are not working from the office right now. We are still able to check our phone messages and return phone calls, and mail will be picked up as often as possible. Of course, the best way to get in touch with us during this time is via email.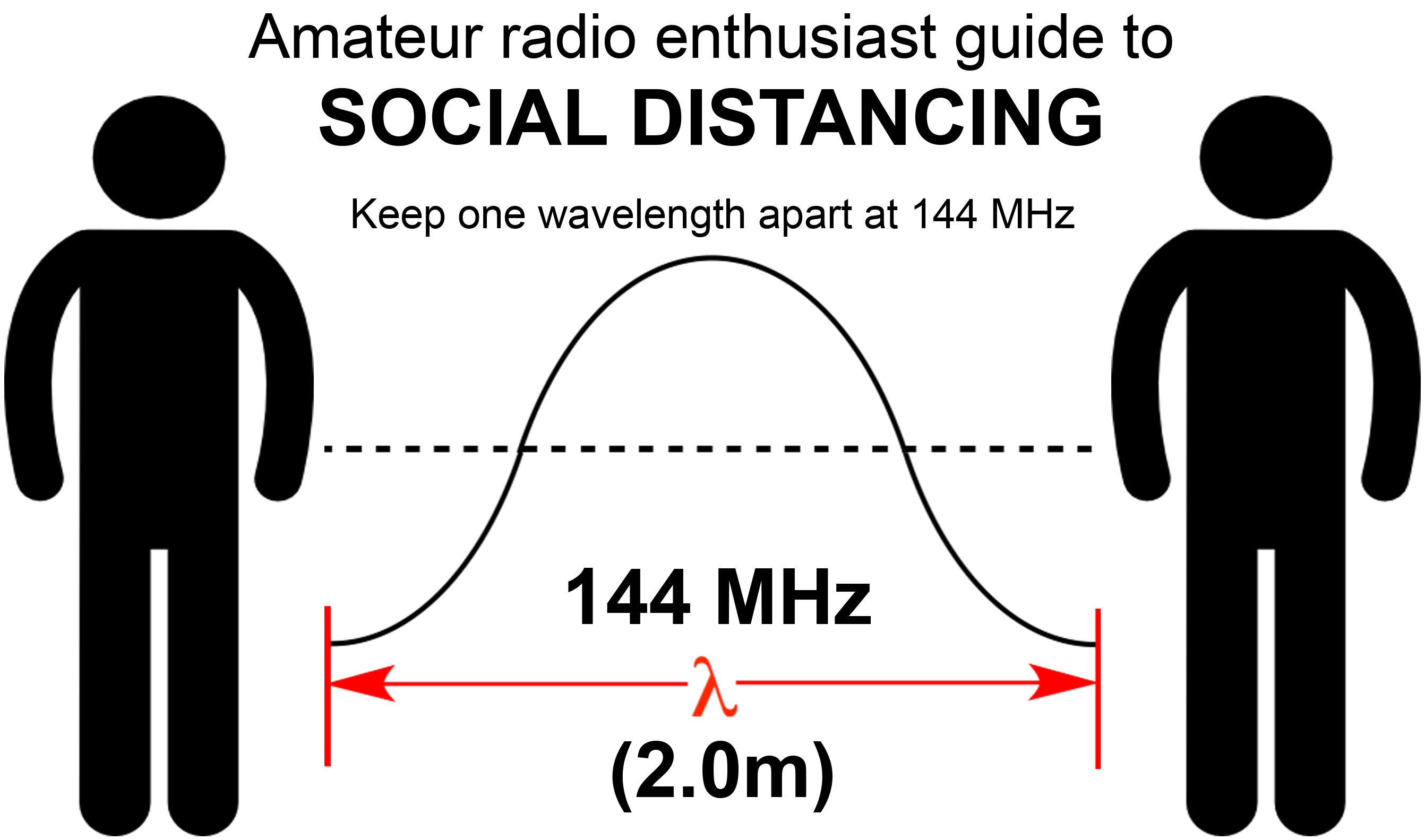 Along with the release of the new On the Air magazine, the magazine for beginner-to-intermediate ham radio operators, the ARRL is also doing a monthly podcast to take a deeper look at some of the topics and projects included in the magazine. The latest episode of the On the Air podcast (Episode 6) focuses on the 2020 ARRL Field Day and the new rules for Class D home stations this year. You can check it out at http://www.arrl.org/on-the-air-podcast.
If you are having trouble receiving your E-Letter, you can always go to https://handiham.org/wordpress1/weekly-e-letter/ to see the latest E-Letter. Additionally, you can go to https://handiham.org/audio/handiham.mp3 to listen to the current podcast. These links are updated each time a new E-Letter and podcast is released.
Pemdy and I will be working during our usual hours this week. If you call the Handiham Program office, please leave a message, and we will return your call as soon as we are available. When you leave that message, don't forget to leave your name, phone number, call sign, if you have one, and the reason for your call. Also, if you send an email, please include your name along with your call sign, and the reason for your email to speed up the response time. As always, if you need to update anything like your contact information, call sign, license class, membership, or members only log-in information, you can email us at handiham@allina.com.
In the E-Letter, there is an article about an app that provides accessible emergency alerts and captioned television for people who are deaf-blind, another article about a ham who is helping with a research study to treat people with COVID-19, and the next part of our interview with Pat Gormley, KK3F. Of course, you can also find the regular articles you see here each week.
Do you have a story to share about assistive technology or ham radio related activities? Please send your articles and stories via email to Lucinda.Moody@allina.com or by calling me at 612-775-2290.
---
News in Assistive Technology
GoCC4All App
For people who are deaf-blind, access to common forms of emergency communication, such as television, may be inaccessible. The GoCC4All app delivers emergency alerts appropriate for your geographic location in a format that works with both refreshable braille displays and screens. The app is available for free on both Android and iOS platforms. You can also access selected television content through captioning that has the speaker named in all captions, information that is usually omitted through standard closed captions. To learn more, go to: https://gocc4all.dicaptafoundation.org/services
And to watch a video about the service, go to: https://youtu.be/LU6cEVFm_aI
---
From the Mailbag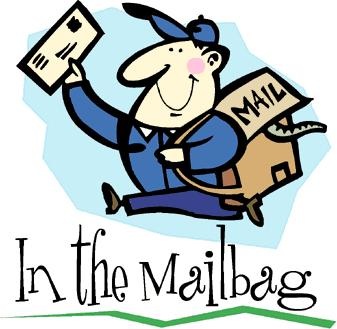 Good afternoon,

For anyone interested in becoming a licensed ham, I wanted to get the word out that it is now possible to take screen-reader accessible tests in a secure, remote session through www.hamstudy.org.

The remote testing system is quite new (inspired mostly by the increased applicants because of COVID-19), and like most new web-based innovations, it was not accessible. As an aspiring ham myself, I had a very strong desire to (1) get licensed and (2) ease the path to hamdom for any others in similar circumstances that might come after me.

Thankfully, as someone who writes software for a living, I knew which parts of the testing interface needed to be updated, and the site's project lead was generous enough to allow me to submit fixes to the platform.

Once those changes were incorporated, I was able to take the Tech and General exams—both of which I passed last Friday night. The irony that I received a CSCE on the eve of Field Day, while not being allowed to go on the air until I was assigned a call, is not lost on me.

Anyhow, I just wanted to let others know that remote exams are now possible for blind applicants. Please feel free to write if you have any questions or would like more details on how the testing process works.

73,

Steve, KD9PSN
---
Hi Lucinda,

Everyone should be watching the VHF and UHF bands with this hot weather. This morning, just a few minutes earlier, I worked VE4MA in Winnipeg, Manitoba, on 222 MHz. We both saw that propagation should be good going up there, so we gave it a try. The signals were quite weak but were building. That's a 450-mile path! Both of us are running around 100 watts with a single Yagi.

I sure wish more people would take advantage of this good VHF and UHF propagation.

Thanks and 73,

Matt, KA0PQW
---
Interview of the Week
This week, we enjoy the fourth part of our interview with Pat Gormley, KK3F. Pat has lots of experience in the amateur radio hobby and is an avid CW operator. Please join us as we continue the conversation.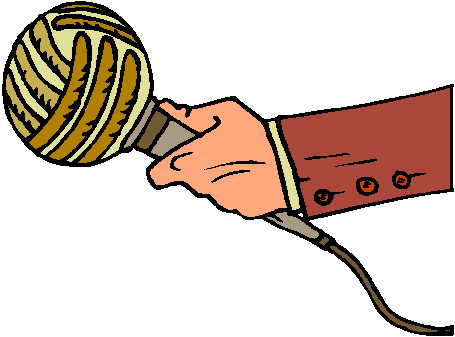 PG: Now, I will tell you that if you need to look up a call, that's an issue. QRZ is not very accessible. QTH.com is a lot better.

LM: Yes.

PG: I find that works if I need to look up a call for some traffic I handle. I need to work on getting up to speed on digital. WinLink has got some issues. It isn't too bad. However, the Airmail has some accessibility problems because the little green button that you need to click on to get into the message generator is not very easy for a screen reader to locate. It would work better with a program like ZoomText or a screen enlargement program. But for this little green button, you have to turn your color mode options on in your screen reader for it to pick it up. And even then, it doesn't pick it up consistently. So, it's got some issues with that.

LM: Yeah.

PG: And I'll tell you, somebody else that I used to handle a lot of traffic for. He's a silent key now. Red Barger, W3CVE. And there was another gal and her husband, W3VR and W3CUL. They were from Eastern Pennsylvania, originally. And May had a bug, and one time, I got this piece of traffic that I picked up for DC. And the woman's name was Patience, but since May had such an unusual fist, it came through as Patenke. And I wasn't sure what to do with it and was asking if they could help me out. So, we did a little bit of detective work and found out what the gal's name was. So, I gave it to the gal, and it was a birthday greeting.

PG: And then another time, I picked up a message from—we used to do this Operation Christmas Message back in the '70s, where we'd generate messages by the thousands. I would check into nets with 110 pieces of traffic!

LM: Oh!

PG: One time, we did it ourselves. We had an event where in three days, we handled around 1400 pieces of traffic. We'd get on the 3rd Region Net, and we'd have books of 115 or 120 pieces of traffic for all over the place. We tried to break it down by region, but that didn't always work.

LM: Wow!

PG: That's one of the traditions of amateur radio. I got involved in it for years because it's the oldest part of the hobby, and you can operate from home and just like when I make occasional ragchew contacts with people in this hobby, the nice thing about it is they don't know I'm a blind guy.

LM: Right.

PG: And I'm such a good CW operator. I'm one of these guys that was trained well by Dave Allen, WD8LDY, who is still very much around. He's in New Zealand. He's working for Humanware over there. But he occasionally makes forays into West Virginia because he's originally from Clarksburg. And he taught me to operate code at any speed. What we'd do, we'd go off frequency, because I operate using a Braillers. It's a Braille machine. It's a six-key typewriter with a traditional spacebar.

PG: I'm going to have to have one of my machines serviced. I've got four of them. The styluses need to be replaced in the thing. I have to have my friend service it for me again. He completely rebuilds Braillers. When you get the machine back from him, it's oiled, and everything works like brand new. The machine is quiet, and the styluses make nice dots. He does a wonderful job on those. I have four of them that were built in the '50s. Now, the quality in the new machines has gone down the tubes a little bit. But my friend really knows how those machines are supposed to work.

LM: Having someone like that is invaluable.
Stay tuned for the next installment of our interview with Pat airing next week.
---
Ham Radio in the News
Ham Helps Lead Convalescent Plasma Expanded Access Study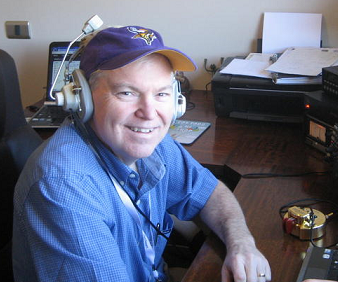 Scott Wright, K0MD, a well-known contester, DXer, and editor of the National Contest Journal, has been busy with another important activity recently, helping colleagues at the Mayo Clinic with a study involving COVID-19 patients. One of those colleagues is also a ham, Dr. Peter Marks, AB3XC. The study collects and provides blood plasma from recovered COVID-19 patients to hospitalized COVID-19 patients. Blood plasma contains antibodies that may help fight the illness. Dr. Wright's input has been "to organize the infrastructure and the research approach, and to help lead the set-up of the data collection and of the website teams, while overseeing the study conduct and regulatory compliance." So far, in a large study of COVID-19 patients who received plasma transfusions, the treatment was shown to be safe and potentially beneficial. It has been a big project to get the study going in such a short time when most studies require a planning process involving several months to even a year. You can read more at: http://www.arrl.org/news/prominent-radio-amateur-helping-to-lead-us-convalescent-plasma-expanded-access-study
---
A Dip in the Pool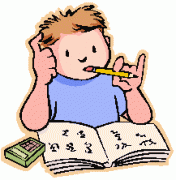 It's time to test our knowledge by taking a dip in the question pool…
Let's go to the General Class pool this week to a question about resistors in series.
G5C05 If three equal value resistors in series produce 450 ohms, what is the value of each resistor?
A. 1500 ohms.
B. 90 ohms.
C. 150 ohms.
D. 175 ohms.
To find the value of each resistor when there are three equal value resistors in series, simply divide the total ohms by the number of resistors in series. In this case, you would divide 450 ohms by 3, giving you an answer of 150 ohms. That makes answer C the correct choice.
---
Website Update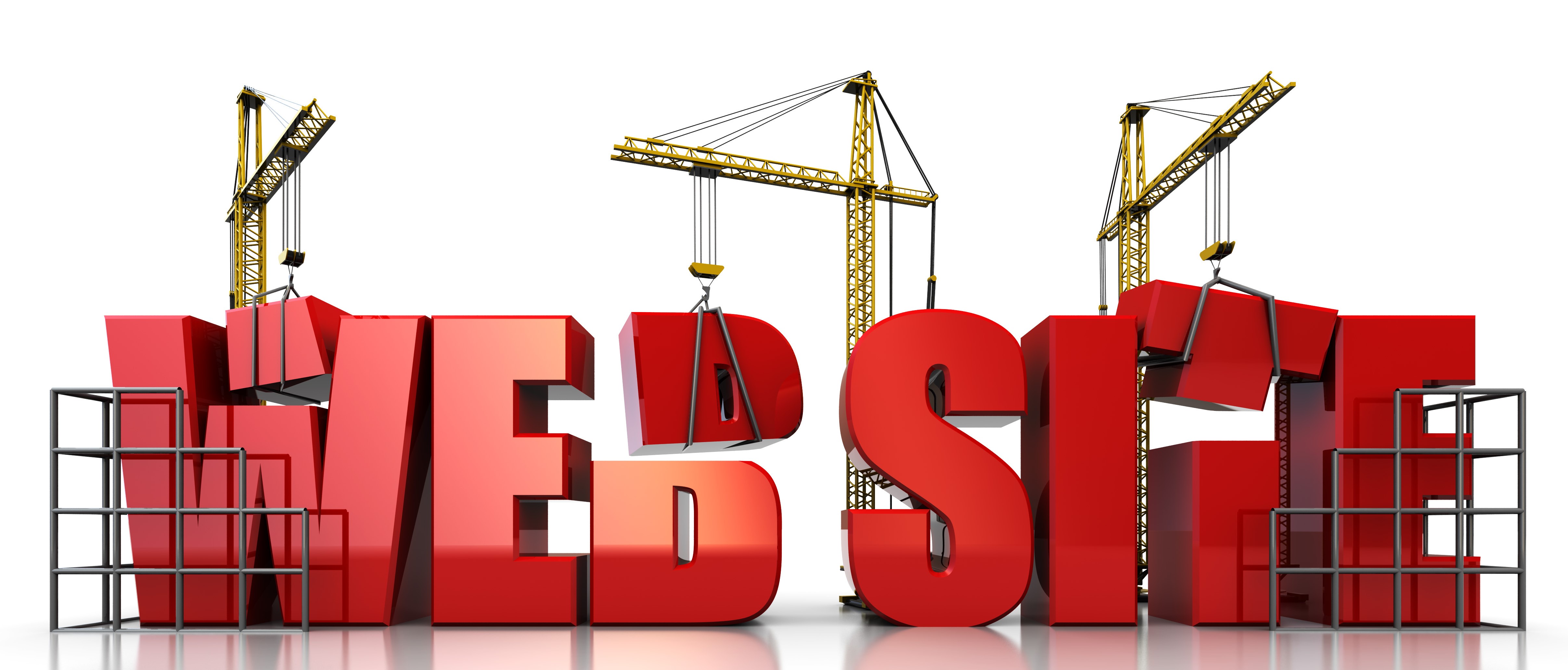 Here are the latest updates on the new Handiham.org website. Don't forget to monitor the site for updates throughout the week. When changes are made, I will post to the website. You can also find the latest updates any time by going to https://handiham.org/wordpress1/website-updates/. If you have any feedback about the website, I would love to hear from you. If you are a current member and your credentials are not allowing you to login to the site, please contact Pemdy for assistance at handiham@allina.com or 612-775-2291.
The July issue of the QCWA Journal is now available in Mp3 audio in the Magazines and Newsletters section of the members only website.
---
Equipment Connection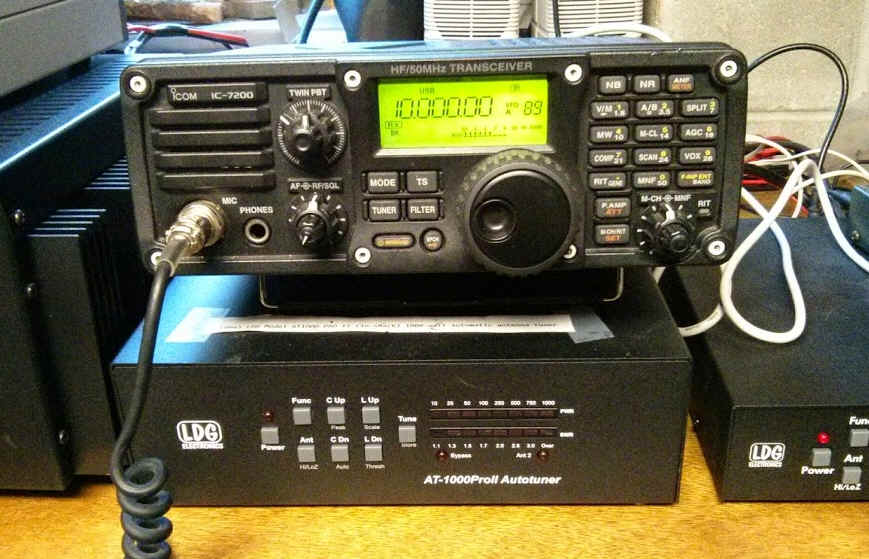 Equipment connections are happening, and the list is open! If you have a request for the Equipment Connection, contact me, leaving your name and phone number. I will call you to discuss your request. Please note that it may take several days for a return call due to all the other things going on in the Handiham Program. If you don't hear back from me after two weeks, you may contact me a second time. Additionally, if you have received any equipment from the Handiham Program during the last 12 months, you will automatically be placed at the bottom of the list so that others can also participate in the Equipment Connection.
Many thanks to the numerous people who have offered equipment for Handiham Members. If you have equipment that you would like to donate to a Handiham Program member, please email Lucinda at Lucinda.Moody@allina.com or call 1-612-775-2290.
---
Help Needed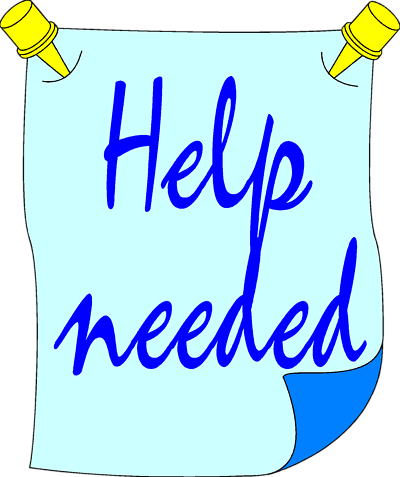 The Handiham Program needs contributors to Handiham World. Do you have a particular interest in amateur radio that you would like to share with others? Maybe you have a particular mode or band you like to operate and have learned a lot about. Or maybe you have some great stories to share from your experiences in the amateur radio hobby. Put your writing skills to work for Handiham World by sending your submissions to Lucinda.Moody@allina.com.
We are always looking for more readers, including some with a background in teaching in STEM related fields, especially if you have also worked with students requiring accommodations. We also need some readers with a background in teaching in STEM related fields, especially if you have also worked with students requiring accommodations. This volunteer position requires you to use your own equipment to record, however, we will provide the reading materials. If you or someone you know would like to try reading material for the members only section, please contact me for more information on how to submit a demo recording.
We need help updating our available resources for members. If you are blind and enjoy using your ham radio or assistive technology related devices, your assistance is especially needed. It would be a big help to your fellow Handiham Members if you would record a tutorial or product review. These need to be sent in Mp3 format, and the Handiham Program reserves the right to edit the recordings as needed before publishing in the Members Only section of the Handiham.org website. Please contact me at Lucinda.Moody@allina.com or 612-775-2290 if you have any questions.
I want to say a big thank you to those who have made or volunteered to make tutorials for the Members Only portion of the website. We have already had a number of members step up to offer their services, and their help is greatly appreciated! We also have some new readers who are working on some books, so keep watching for website updates as we add more content.
---
Check into our Handiham nets… Everyone is welcome!
How to find the Handiham Net:
The Handiham EchoLink conference is 494492. Connect via your iPhone, Android phone, PC, or on a connected simplex node or repeater system in your area.
The Handiham DMR Talkgroup on Brandmeister is 31990. On AllStar, it is available at node 47367.
The Handiham Net will be on the air daily. If there is no net control station on any scheduled net day, we will have a roundtable on the air get-together.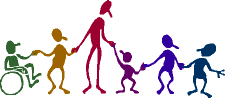 Our daily Echolink net continues to operate for anyone and everyone who wishes to participate at 11:00 hours CDT (Noon Eastern and 09:00 Pacific), as well as Wednesday evenings at 19:00 hours CDT (7 PM). If you calculate GMT, the time difference is that GMT is five hours ahead of Minnesota time during the summer.
Doug, N6NFF, poses a trivia question in the first half of the Wednesday evening session, so check in early if you want to take a guess. The answer to the trivia question is generally given shortly after the half-hour mark. A big THANK YOU to all of our net control stations.
---
Membership
You can pay your Handiham dues and certain other program fees on line. Simply follow the link to our secure payment site, then enter your information and submit the payment.

Handiham annual membership dues are $15.00. The lifetime membership rate is $150.00.
MEMBERSHIP DUES PAYMENT LINK
If you want to donate to the Handiham Program, please use our donation website. The instructions are at the following link:
DONATION LINK
As always, while our other services require that you have a current Handiham Program membership, you do not have to be a member to receive the Handiham World E-Letter.
How to contact us
There are several ways to contact us.
Postal Mail:
Courage Kenny Handiham Program
3915 Golden Valley Road MR 78446
Golden Valley, MN 55422
E-Mail: handiham@allina.com
Preferred telephone: 1-612-775-2291
Toll-Free telephone: 1-866-HANDIHAM (1-866-426-3442)
Note: Tuesdays through Thursdays between 9:00 AM and 3:00 PM United States Central Time are the best times to contact us.
You may also call Handiham Program Coordinator Lucinda Moody, AB8WF, at: 612-775-2290.
73, and I hope to hear you on the air soon!
For Handiham World, this is Lucinda Moody, AB8WF
The weekly e-letter is a compilation of assistive technology, operating information, and Handiham Program news. It is published on Mondays, and is available to everyone free of charge. Please email handiham@allina.com for changes of address, unsubscribes, etc. Include your old email address and your new address.