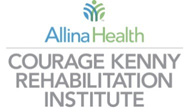 Courage Kenny Rehabilitation Institute Handiham World Weekly E-Letter for the week of July 20, 2020
This is a free weekly news & information update from the Courage Kenny Handiham Program, serving people with disabilities in Amateur Radio since 1967.
Our contact information is at the end.
Listen here:
https://handiham.org/audio/handiham20JUL2020.mp3

Get this podcast in iTunes:
RSS feed for the audio podcast if you use other podcasting software:
https://handiham.org/wordpress1/feed/podcast/
Subscribe or change your subscription to the E-mail version here.
---
Welcome to Handiham World.
In this edition:
A note from the coordinator
News in Assistive Technology
From the Mailbag
Interview of the Week
Ham Radio in the News
A Dip in the Pool
Website Update
Equipment Connection
Help Needed
Check into our nets!
…And more!
---
A note from the coordinator…
The Handiham Program virtual office is back up and running this week. I appreciate your patience with my unexpected absence last week due to illness. There is plenty of work to catch up on with all the new readers along with final preparation for the upcoming Get on the Air class in August.
July 26th marks the 30th anniversary of the Americans with Disabilities Act in the United States. While this marks the date legislation was signed, efforts to promote equal access for all began many years earlier as individuals with disabilities along with other supporters worked to promote the disability rights movement.
With the changing times, we are offering new classes for Handiham Members, including a weekly Morse code class to begin in the fall of 2020. Class sessions will use Zoom and will be available via the internet or telephone. If you are interested in participating, please ask Pemdy to place you on the list.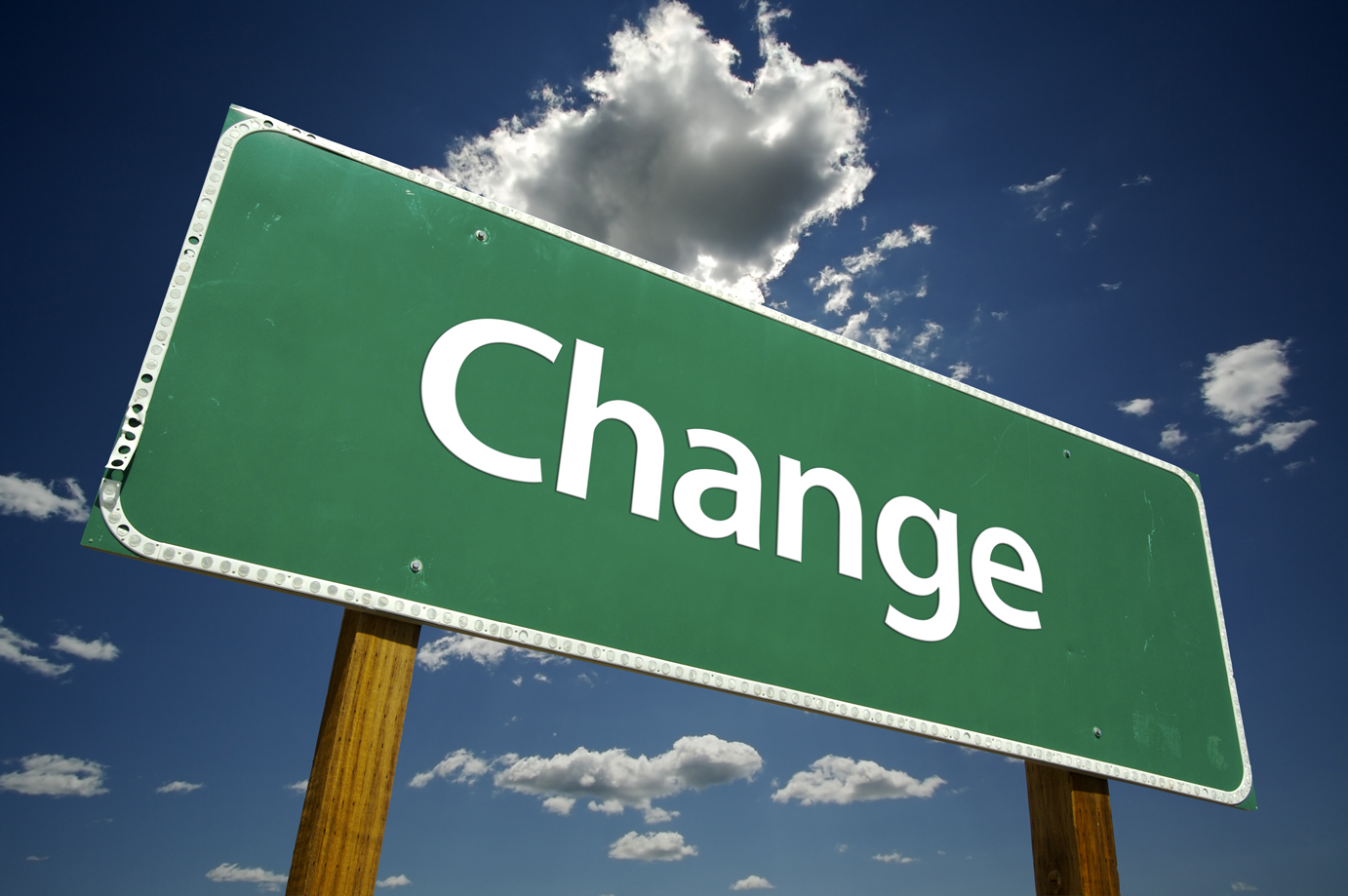 The 2020 Virtual Get on the Air class will take place from August 3 through 7. Each day will include four sessions via Zoom. Topics will include HF operations, logging, VHF and UHF operations, net control, digital operations, emergency communications, and special event operations. After the final class session ends on Friday, there will be a special event station and contest sponsored by the Handiham Radio Club. Awards will be available in multiple categories for Handiham members, and all stations who work a Handiham Program member can QSL for a special 2020 Handiham Program QSL card. Spots are filling up fast, and only a few are left! If you want to join us for this inaugural Virtual Get on the Air class, contact Pemdy right away to sign up.
Due to the spread of COVID-19, we are not working from the office right now. We are still able to check our phone messages and return phone calls, and mail will be picked up as often as possible. Of course, the best way to get in touch with us during this time is via email.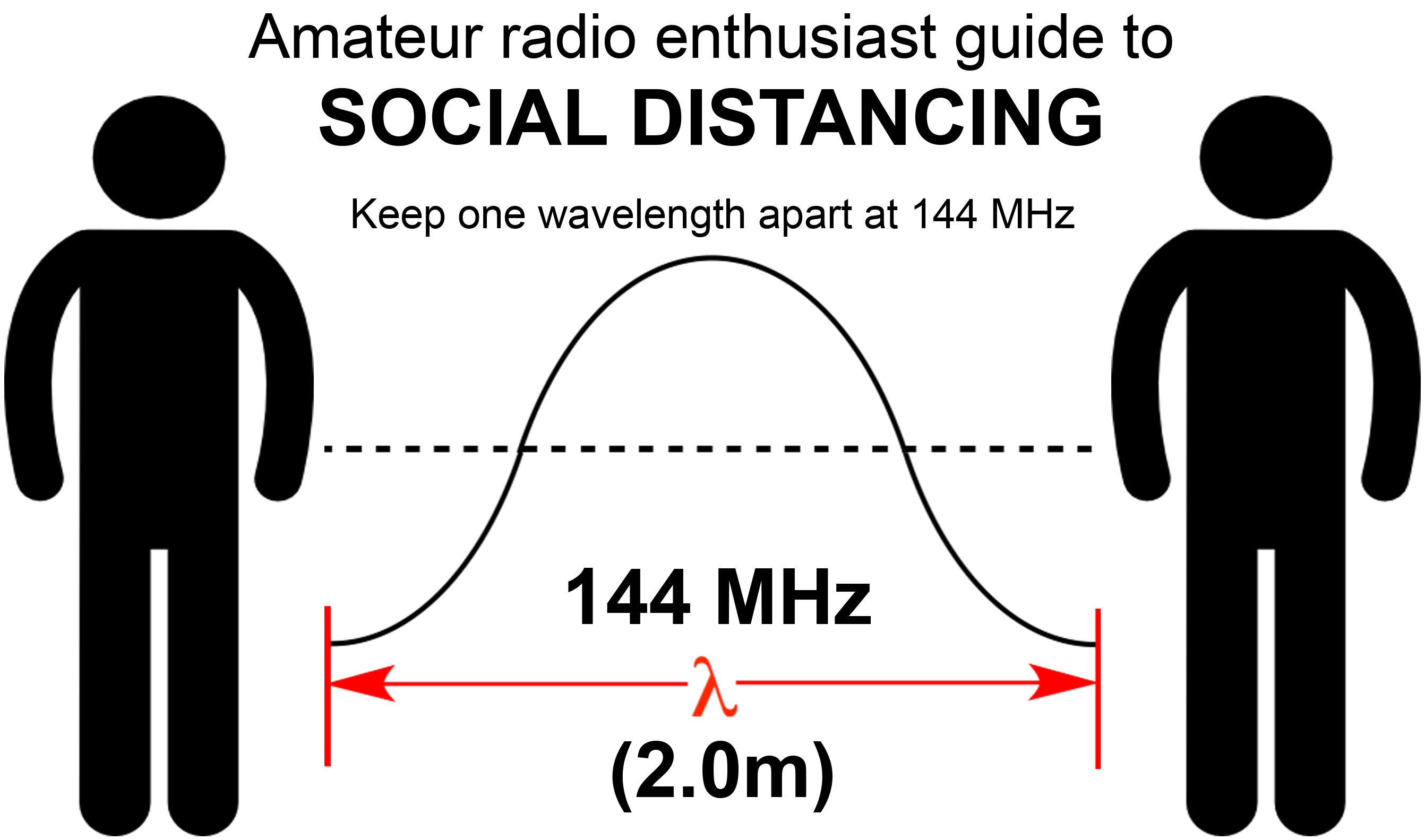 Along with the release of the new On the Air magazine, the magazine for beginner-to-intermediate ham radio operators, the ARRL is also doing a monthly podcast to take a deeper look at some of the topics and projects included in the magazine. The latest episode of the On the Air podcast (Episode 7) focuses on how to properly solder a PL259 connector along with a discussion of courses that will help improve your public service skills. You can check it out at http://www.arrl.org/on-the-air-podcast.
If you are having trouble receiving your E-Letter, you can always go to https://handiham.org/wordpress1/weekly-e-letter/ to see the latest E-Letter. Additionally, you can go to https://handiham.org/audio/handiham.mp3 to listen to the current podcast. These links are updated each time a new E-Letter and podcast is released.
Pemdy and I will be working during our usual hours this week. If you call the Handiham Program office, please leave a message, and we will return your call as soon as we are available. When you leave that message, don't forget to leave your name, phone number, call sign, if you have one, and the reason for your call. Also, if you send an email, please include your name along with your call sign, and the reason for your email to speed up the response time. As always, if you need to update anything like your contact information, call sign, license class, membership, or members only log-in information, you can email us at handiham@allina.com.
In the E-Letter, there is an article about firmware that makes the GD-77 radio accessible for people who are blind, another article about the amateur radio response to flooding in Midland, Michigan, and the next part of our interview with Pat Gormley, KK3F. Of course, you can also find the regular articles you see here each week.
Do you have a story to share about assistive technology or ham radio related activities? Please send your articles and stories via email to Lucinda.Moody@allina.com or by calling me at 612-775-2290.
---
News in Assistive Technology
OpenGD77
If you are looking for an accessible DMR radio, you might consider using the Radioddity GD-77. While the radio has a screen that is not accessible, new firmware has changed all that. OpenGD77 now includes both voice prompts and beep signals, making the radio very blind user friendly. Files are available that can assist you in uploading the new firmware without sighted help. To learn more, go to: http://www.spencerweb.net/Downloads/OpenGD77/opengd77.html
Editor's Note: Thanks to Ken, KB3LLA, for sending this link.
---
From the Mailbag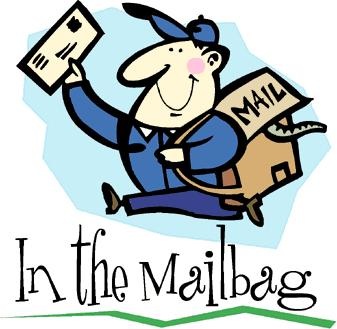 Good morning,

Way back when I first got started in 1986, I had help in putting up my first dipole for 80-meters. I had help in measuring, cutting, and soldering the antenna and then ran the coax to the house to go through a window where I had a tube already inserted through the wall with insulation to keep drafts out. There were no problems until we came to the window.

The coax was to go through a twin lead holder, which had already been screwed into the window casing, which was just inches out of reach for this 6-foot, 4-inch man. I offered him the use of standing on my shoulders to get up to this holder.

I'm no feather weight, but I took my offer back when this man stated he weighed almost 400 pounds! My arms and shoulders would never have been the same if he had used me for a stepping stone!

We went and got the extension ladder, and we were both safe. The dipole worked very well from that point.

Have a Great Day,

Paul Bolduc, WR1X
---
Hi Lucinda,

Well, today I got my replacement 222 MHz transverter. I accidently blew up the first one. When I was hooking up the new RF Concepts amp, I forgot to turn the power down on the HF rig and cooked the attenuator board.

I decided to just get another transverter, however, I am thinking I can get just the attenuator board and plug it into the old transverter board, and it should work. The transverter board looks okay, but we will see.

The one thing I did notice with the second transverter from Transverter Store is this one is closer to frequency then the old one. When you go 28.100 MHz, the transverter should transvert up to 222.100, but that's quite a stretch for some oscillator crystals. But this one comes up within about half a KHz, and that's very good for an $80 transverter.

I now have, according to my LDG TW2 VHF meter, about 65 watts on 222. I don't trust the meter, however, and suspect that it is more like 100 watts. Now, all I need is a good 222 MHz band opening to make some good contacts.

I really hope more people will check these things out and get on 222 MHz.
This seems to be a good way to do it. You just have to remember to turn down power on your HF rig first. If anyone is interested in learning more, they can contact me.

Thanks and 73,

Matt, KA0PQW
---
Interview of the Week
This week, we enjoy the fifth part of our interview with Pat Gormley, KK3F. Pat has lots of experience in the amateur radio hobby and is an avid CW operator. Please join us as we continue the conversation.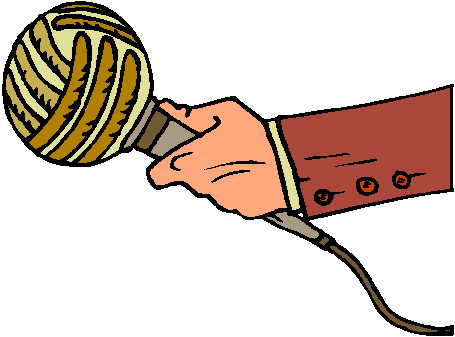 PG: But I'm so busy with nets that—I'm on several nets locally, and I try to help the fellows in the Eastern panhandle of West Virginia. And also, I'm a liaison to the HF net from the Northern Virginian Traffic Net, and I've been that for years. I've been a SKYWARN coordinator here in Frostburg for four counties for sixteen years. I'm an NFB Newsline coordinator, which means I help people sign up for the service, NFB Newsline, all throughout the state. It's mostly in Western Maryland, but if somebody wants to sign up for the service, that's the best thing going in terms of—you know, when you have a ballot question or something about the election coming up, it's the only site that has the ballot questions that are associated with elections and changes in constitutional amendments and things of that nature. When you want to read about a candidate to become informed, that's the place to go.

LM: Yes.

PG: Nobody else has that service. When you have some 550 newspapers, several of which are in Spanish—I think there are about 450 in English and another 50 or so in Spanish—it's worth every bit of it. As a matter of fact, that's how people at NFB found out that Tina had passed away. There was an obituary in the Cumberland Times News, and as soon as Mark found out, he contacted me. I am endeared to the Federation because we're a big group, and we've really stepped up. And some of the classes I've taken during COVID—that and ham radio has kept me from losing my mind out here.

LM: We've had a number of people come back to the program or join as new members because they lost the other things they could do before the pandemic.

PG: Yes. Every once in a while I have a QSO, but I'm primarily a traffic handler. I'm starting to get into contesting, but I'm a very patient contester. I'm one of these people that I'll take the time if the operator's a little bit slow. That doesn't bother me. The one thing that contesters have to learn is that every once in a while, you have to listen. Ham radio is a hobby, and contesting is an activity where you're not going to make contacts if you're constantly calling CQ because you're transmitting and you're not listening. As a matter of fact, when my late wife was working Field Day, she worked Hawaii one time, and she was getting frustrated because the person was calling CQ constantly. I said to her, come back to him later. With a different operator, maybe he'll listen a little bit more, and you'll be able to work Hawaii without any trouble. But this guy was constantly transmitting CQ CQ Field Day, and when you're transmitting, you're not listening. Don't worry about that. He was being too impatient. That's one thing you have to learn to do. When you're doing contesting, you have to be patient and work with people. I don't care what they teach at Contest University. The primary thing is that you listen. You do more listening than transmitting.

LM: You know, I tell people, you have two ears and one mouth, and you should use them in that proportion.

PG: Exactly right. And you're not going to be functioning well if you're calling CQ. You're not going to be able to hear stations, and sometimes people don't have the best antennas in the world. I can tell you some funny things about call signs. One time I—Have you heard the legend about putting antennas up in the middle of an ice storm and how they tend to work better?

LM: No.

PG: I did that one time, put up an antenna in the middle of an ice storm. I had an 80-meter coaxial dipole up. I put it up—I couldn't get anything up on 80 that was going to work length-wise. There was a special event station on in Morocco, and I was calling them, and to break through the pile-up, I said "King Kong's 3rd Foot." Dead silence. "Again, again. Big pile-up." I dropped, "King Kong's 3rd Foot." He said, "The fellow with the 3rd foot, you're 5 9. Another time, I was working Field Day, and one year, in the mid-80s, I was part of a nation-wide, winning Field Day effort where we had beams on every band except 80, and we had loops on 80 and 160. So, we had good antennas, and we were working QRP. And we had guys that were doing CW at 30 – 35, myself included. Dave Allen taught me to copy code at any speed, and I'd run, just for grins, I figured—one time in a contest, a guy tried to push me, and I was copying at 70, 75, and I got up to 80, but another guy beat me at 82. I've copied 80 words per minute with a Brailler before.

LM: Wow!
Stay tuned for the next installment of our interview with Pat airing next week.
---
Ham Radio in the News
Ham radio group plays behind-the-scenes role in flood response
In mid-May, the Tittabawassee River, in Midland, Michigan, began to rise following heavy rainfall. With flooding predicted, the Emergency Operations Center was activated to support responders and the community. By May 19, evacuations were necessary, and more than 10,000 people had to be moved to safe locations. Over the next month, amateur radio operators continued to support recovery efforts, including dispatching a ham to check on a cat whose family was out of town when the flooding took place. Thankfully, the home was not damaged, and the cat was just fine. Another activity that hams assisted in was damage assessment and water-well surveys. Thanks to many volunteers who came together, the Midland community was able to work toward recovery after two dams failed with no lives lost. You can read more at: https://www.ourmidland.com/opinion/voices/article/Ham-radio-group-plays-behind-the-scenes-role-in-15415122.php
---
A Dip in the Pool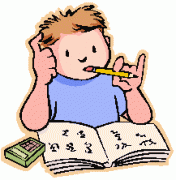 It's time to test our knowledge by taking a dip in the question pool…
Let's go to the new Extra Class pool this week to a question about propagation.
E3B12 What is the primary characteristic of chordal hop propagation?
A. Propagation away from the great circle bearing between stations.
B. Successive ionospheric refractions without an intermediate reflection from the ground.
C. Propagation across the geomagnetic equator.
D. Signals reflected back toward the transmitting station.
Chordal hop propagation can produce some rather loud signals, particularly on 80 meters. Because there are no ground reflections between sky reflections, there is much less loss than in typical multi-hop propagation. This makes answer B the correct choice. Another indication that you are hearing chordal hop is that there is a large skip zone in the middle of the path, along the dark side of the Earth.
---
Website Update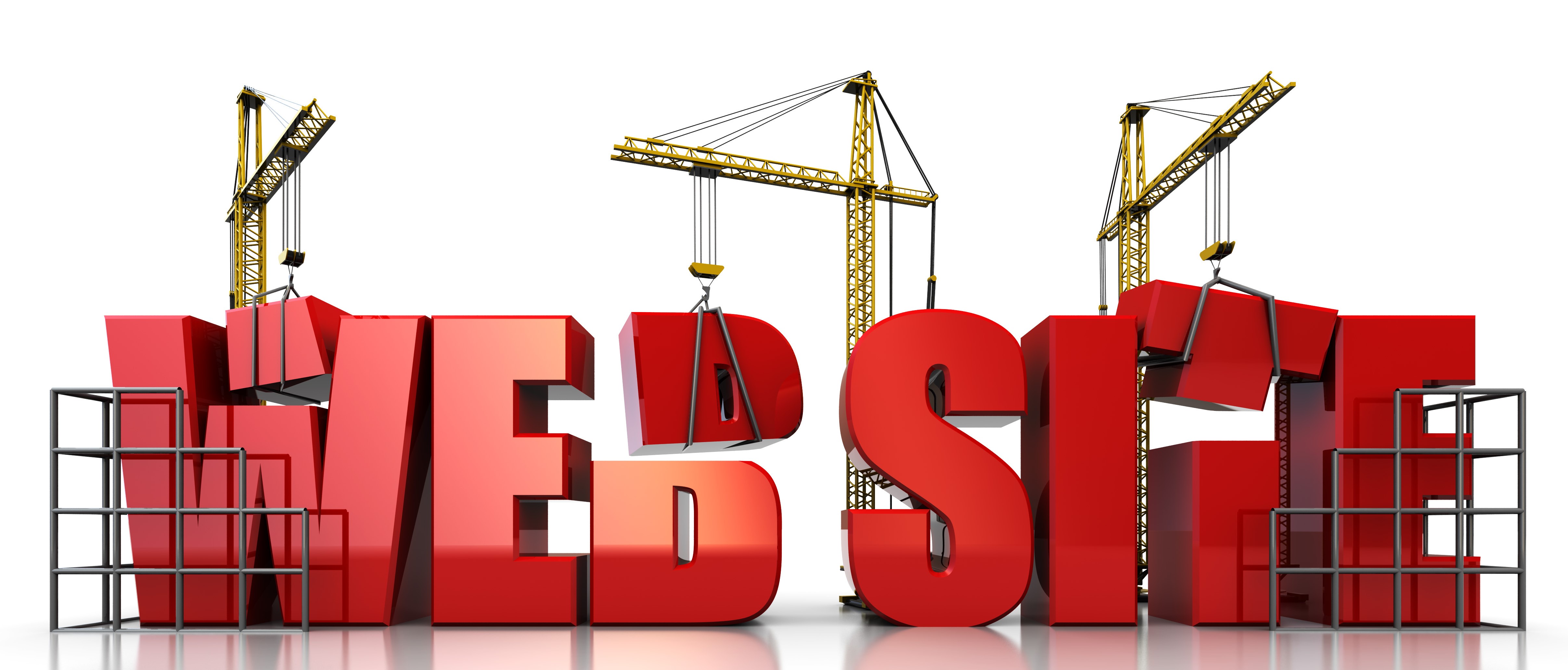 Here are the latest updates on the new Handiham.org website. Don't forget to monitor the site for updates throughout the week. When changes are made, I will post to the website. You can also find the latest updates any time by going to https://handiham.org/wordpress1/website-updates/. If you have any feedback about the website, I would love to hear from you. If you are a current member and your credentials are not allowing you to login to the site, please contact Pemdy for assistance at handiham@allina.com or 612-775-2291.
---
Equipment Connection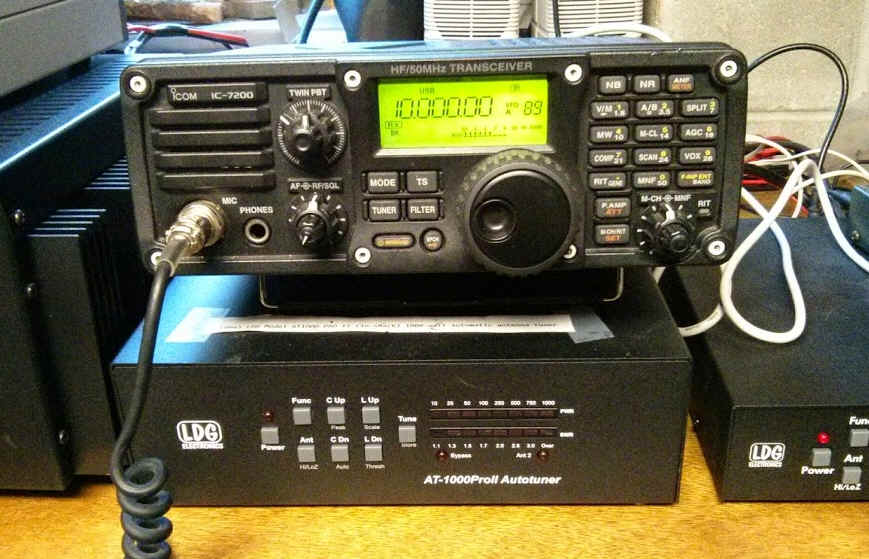 Equipment connections are happening, and the list is open! If you have a request for the Equipment Connection, contact me, leaving your name and phone number. I will call you to discuss your request. Please note that it may take several days for a return call due to all the other things going on in the Handiham Program. If you don't hear back from me after two weeks, you may contact me a second time. Additionally, if you have received any equipment from the Handiham Program during the last 12 months, you will automatically be placed at the bottom of the list so that others can also participate in the Equipment Connection.
Many thanks to the numerous people who have offered equipment for Handiham Members. If you have equipment that you would like to donate to a Handiham Program member, please email Lucinda at Lucinda.Moody@allina.com or call 1-612-775-2290.
---
Help Needed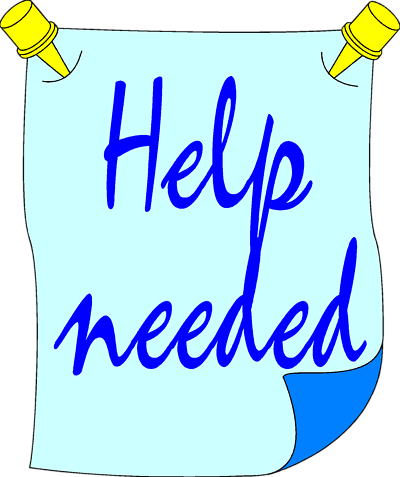 The Handiham Program needs contributors to Handiham World. Do you have a particular interest in amateur radio that you would like to share with others? Maybe you have a particular mode or band you like to operate and have learned a lot about. Or maybe you have some great stories to share from your experiences in the amateur radio hobby. Put your writing skills to work for Handiham World by sending your submissions to Lucinda.Moody@allina.com.
We are always looking for more readers, including some with a background in teaching in STEM related fields, especially if you have also worked with students requiring accommodations. We also need some readers with a background in teaching in STEM related fields, especially if you have also worked with students requiring accommodations. This volunteer position requires you to use your own equipment to record, however, we will provide the reading materials. If you or someone you know would like to try reading material for the members only section, please contact me for more information on how to submit a demo recording.
We need help updating our available resources for members. If you are blind and enjoy using your ham radio or assistive technology related devices, your assistance is especially needed. It would be a big help to your fellow Handiham Members if you would record a tutorial or product review. These need to be sent in Mp3 format, and the Handiham Program reserves the right to edit the recordings as needed before publishing in the Members Only section of the Handiham.org website. Please contact me at Lucinda.Moody@allina.com or 612-775-2290 if you have any questions.
I want to say a big thank you to those who have made or volunteered to make tutorials for the Members Only portion of the website. We have already had a number of members step up to offer their services, and their help is greatly appreciated! We also have some new readers who are working on some books, so keep watching for website updates as we add more content.
---
Check into our Handiham nets… Everyone is welcome!
How to find the Handiham Net:
The Handiham EchoLink conference is 494492. Connect via your iPhone, Android phone, PC, or on a connected simplex node or repeater system in your area.
The Handiham DMR Talkgroup on Brandmeister is 31990. On AllStar, it is available at node 47367.
The Handiham Net will be on the air daily. If there is no net control station on any scheduled net day, we will have a roundtable on the air get-together.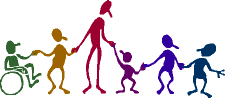 Our daily Echolink net continues to operate for anyone and everyone who wishes to participate at 11:00 hours CDT (Noon Eastern and 09:00 Pacific), as well as Wednesday evenings at 19:00 hours CDT (7 PM). If you calculate GMT, the time difference is that GMT is five hours ahead of Minnesota time during the summer.
Doug, N6NFF, poses a trivia question in the first half of the Wednesday evening session, so check in early if you want to take a guess. The answer to the trivia question is generally given shortly after the half-hour mark. A big THANK YOU to all of our net control stations.
---
Membership
You can pay your Handiham dues and certain other program fees on line. Simply follow the link to our secure payment site, then enter your information and submit the payment.

Handiham annual membership dues are $15.00. The lifetime membership rate is $150.00.
MEMBERSHIP DUES PAYMENT LINK
If you want to donate to the Handiham Program, please use our donation website. The instructions are at the following link:
DONATION LINK
As always, while our other services require that you have a current Handiham Program membership, you do not have to be a member to receive the Handiham World E-Letter.
How to contact us
There are several ways to contact us.
Postal Mail:
Courage Kenny Handiham Program
3915 Golden Valley Road MR 78446
Golden Valley, MN 55422
E-Mail: handiham@allina.com
Preferred telephone: 1-612-775-2291
Toll-Free telephone: 1-866-HANDIHAM (1-866-426-3442)
Note: Tuesdays through Thursdays between 9:00 AM and 3:00 PM United States Central Time are the best times to contact us.
You may also call Handiham Program Coordinator Lucinda Moody, AB8WF, at: 612-775-2290.
73, and I hope to hear you on the air soon!
For Handiham World, this is Lucinda Moody, AB8WF
The weekly e-letter is a compilation of assistive technology, operating information, and Handiham Program news. It is published on Mondays, and is available to everyone free of charge. Please email handiham@allina.com for changes of address, unsubscribes, etc. Include your old email address and your new address.
Podcast: Play in new window | Download