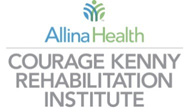 Courage Kenny Rehabilitation Institute Handiham World Weekly E-Letter for the week of July 27, 2020
This is a free weekly news & information update from the Courage Kenny Handiham Program, serving people with disabilities in Amateur Radio since 1967.
Our contact information is at the end.
Listen here:
https://handiham.org/audio/handiham27JUL2020.mp3

Get this podcast in iTunes:
RSS feed for the audio podcast if you use other podcasting software:
https://handiham.org/wordpress1/feed/podcast/
Subscribe or change your subscription to the E-mail version here.
---
Welcome to Handiham World.
In this edition:
A note from the coordinator
News in Assistive Technology
From the Mailbag
Interview of the Week
Ham Radio in the News
A Dip in the Pool
Website Update
Equipment Connection
Help Needed
Check into our nets!
…And more!
---
A note from the coordinator…
It's hard to believe this is the end of July already. Why is that important? The inaugural Handiham Virtual Get on the Air class is next week. The instructors have been hard at work preparing content for each class. They have also been testing the technology needed to make everything happen, so they can be ready. The intro session takes place on Sunday afternoon, just six days from today! We look forward to seeing everyone there, virtually, of course.
Because of how busy we will be here at the Handiham Program with class next week, there will be no issue of Handiham World on August 3rd. Look for your next issue in two weeks, on August 10th, where we will start sharing experiences from the week along with interviews with instructors and attendees.
With the changing times, we are offering new classes for Handiham Members, including a weekly Morse code class to begin in the fall of 2020. Class sessions will use Zoom and will be available via the internet or telephone. If you are interested in participating, please ask Pemdy to place you on the list.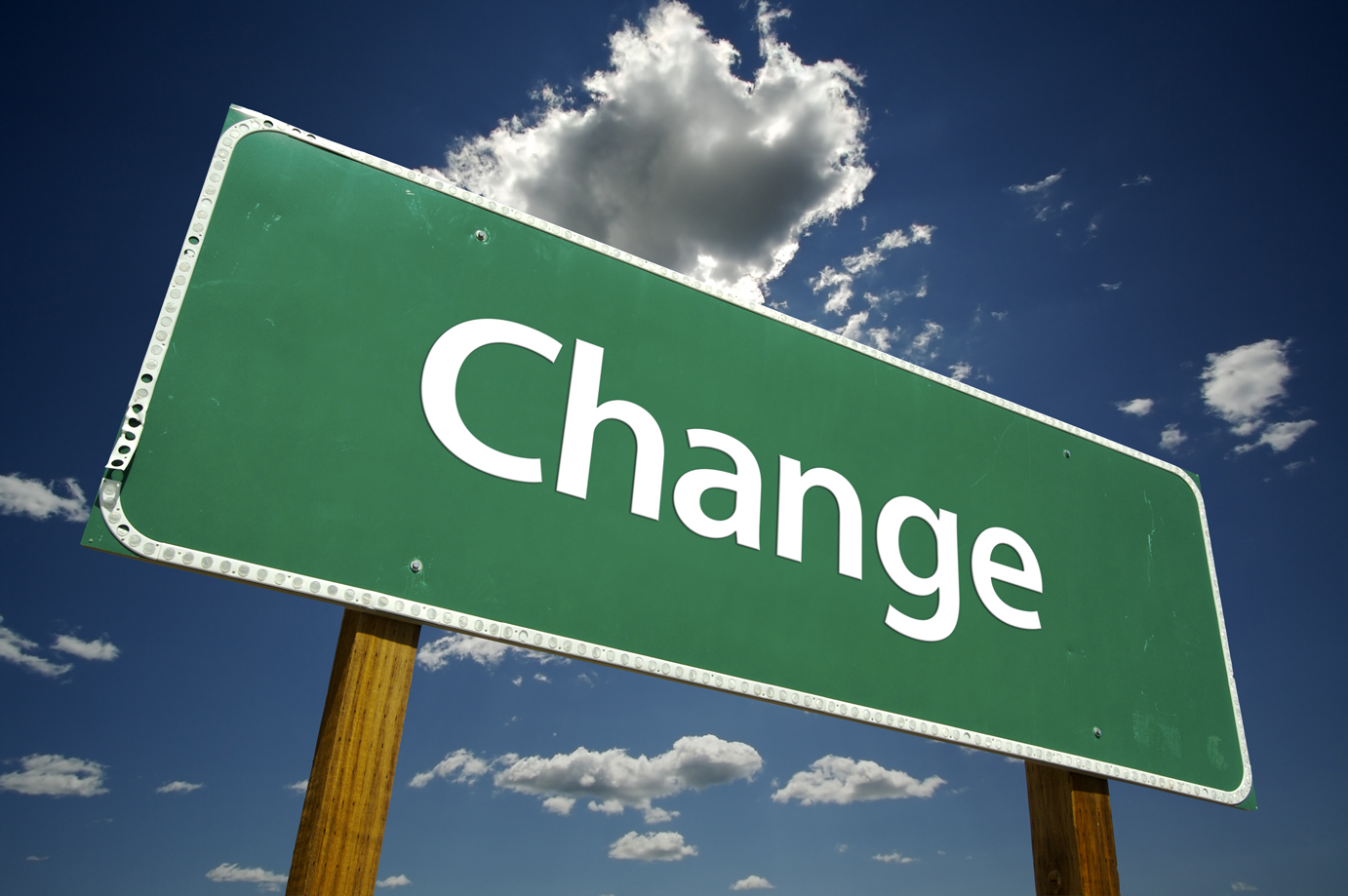 Due to the spread of COVID-19, we are not working from the office right now. We are still able to check our phone messages and return phone calls, and mail will be picked up as often as possible. Of course, the best way to get in touch with us during this time is via email.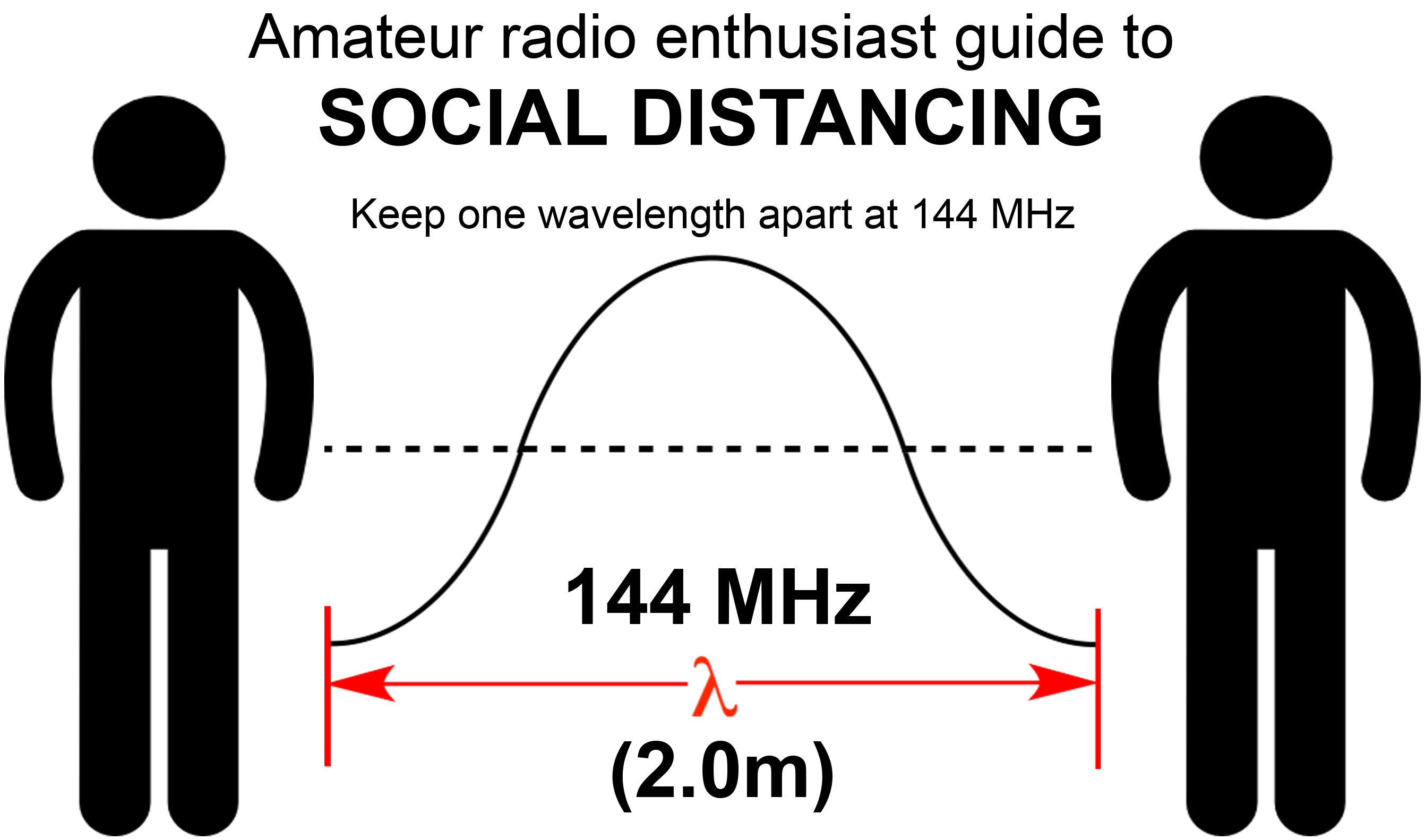 Along with the release of the new On the Air magazine, the magazine for beginner-to-intermediate ham radio operators, the ARRL is also doing a monthly podcast to take a deeper look at some of the topics and projects included in the magazine. The latest episode of the On the Air podcast (Episode 7) focuses on how to properly solder a PL259 connector along with a discussion of courses that will help improve your public service skills. You can check it out at http://www.arrl.org/on-the-air-podcast.
If you are having trouble receiving your E-Letter, you can always go to https://handiham.org/wordpress1/weekly-e-letter/ to see the latest E-Letter. Additionally, you can go to https://handiham.org/audio/handiham.mp3 to listen to the current podcast. These links are updated each time a new E-Letter and podcast is released.
Pemdy and I will be working during our usual hours over the next two weeks. Due to the class next week, however, I will be unavailable for routine requests. If you call the Handiham Program office, please leave a message, and we will return your call as soon as we are available. When you leave that message, don't forget to leave your name, phone number, call sign, if you have one, and the reason for your call. Also, if you send an email, please include your name along with your call sign, and the reason for your email to speed up the response time. As always, if you need to update anything like your contact information, call sign, license class, membership, or members only log-in information, you can email us at handiham@allina.com.
In the E-Letter, there is an article about the history of the white cane, another article about hams assisting an air ambulance, and the final part of our interview with Pat Gormley, KK3F. Of course, you can also find the regular articles you see here each week.
Do you have a story to share about assistive technology or ham radio related activities? Please send your articles and stories via email to Lucinda.Moody@allina.com or by calling me at 612-775-2290.
---
News in Assistive Technology
Staff of Independence
In the 20th century, the white cane became the symbol to identify a person as blind or visually impaired. The use of a cane, however, was not new since records dating back to biblical times show that a shepherd's staff was used for solo travel to alert for obstacles. White canes came into use as a way to make blind people more visible to motorists, increasing safety.
In the United States, the Lions Clubs get credit for the introduction of the white cane. A member recalled watching a blind man try to cross a busy street using a black cane. The realization that these canes were barely visible to motorists became the catalyst for a national program promoting the use of white canes. Later, came the introduction of long canes specifically designed for mobility while also maintaining the symbolism of the white cane. Now, we celebrate White Cane Safety Day on October 15th each year. To read more about the history of white canes, go to: http://www.acb.org/tennessee/white_cane_history.html#:~:text=James%20Biggs%20of%20Bristol%20claimed,himself%20more%20visible%20to%20motorists
To watch a video about the history of the white cane, go to: https://youtu.be/IIqHfmDrph0
---
From the Mailbag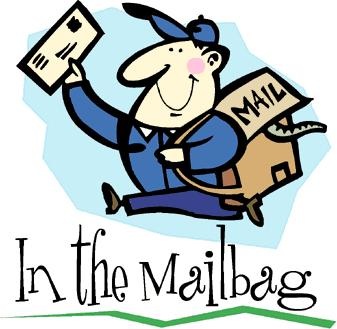 Hello,

My Field Day could've been called two days in one. I tried to get contacts between roughly 1 and 3 o'clock on Saturday, June 27. Unfortunately, 10 meters and 40 meters were definitely not working out. So, I just decided to do something else until about 5:30 in the afternoon. When I came back to my transceiver, it was a completely different situation. All of my contacts were on 40 meters. This is considered very good for me, because remember, I can only hear the strongest stations due to having to use my radio with the neck loop and, of course, the most powerful hearing aids made.

The highlight of the day happened when one contact turned into a brief conversation with a member of the amateur radio club I used to belong to. He even remembered me. The Clark County Washington Amateur Radio Club, better known as W7AIA, is based in Vancouver, Washington, and it's an absolutely great club. I think it is because so many people from the Washington State School for the Blind, both current students and alumni, have had nothing but positive relations with the club.

Now, the second story, about the time I made the Clark County, Washington contact, I noticed things got quite quiet at home. Suddenly, I got a text from one of my two college-age nieces. They had written a message to tell me that they had gone out for a break, and they didn't wish to disturb my broadcast. As we all know, that is a prohibited factor in the amateur service. But it was certainly worth a good chuckle.

The reason for the delay in sending the brief Field Day report was that I received a brand-new station computer. It has taken some time to get used to using a brand-new Mac. Let's just say that I have no function keys. Apple has combined those keys and the media control keys into a touch bar that for me, as a totally blind person, has taken some practice in order to understand how to work properly. The other change is that they now use touch ID. This function exists on what used to be the power key. And, depending on the situation, it can still act as the power key. But for the most part, this key is solely reserved for the touch ID function now.

The other part of the learning curve is the fact that the computer can be physically turned on by means of pushing a key. Now, all I need to do is lift the lid of the machine, and it simply turns itself on. The last thing that has thrown me for a loop is quite often this computer is left in standby mode, which essentially means that the computer has enhanced sleep function.

The final thing is that this computer seems to do very well on battery, even while I am dictating this email. Unfortunately, because of the upgrade, I'm no longer using Dragon on the Mac because it was discontinued a couple of years ago. Here's hoping that you're able to read this email okay.

73 from KD0IKO, using a MacBook Pro that is probably not even three pounds total weight. And also from someone who, according to most of the people during Field Day, still lives in Colorado. Just for the record, of course, I live in Bakersfield, California.

Maurice, KD0IKO
---
Interview of the Week
This week, we enjoy the final part of our interview with Pat Gormley, KK3F. Pat has lots of experience in the amateur radio hobby and is an avid CW operator. Please join us as we finish our conversation.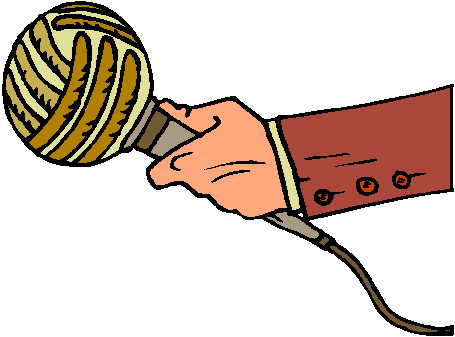 PG: I think ham radio does a lot of good for a lot of people. And so long as I have breath in my body and places to put up antennas—and I need lots of help sometimes, but that's what your radio club gets involved with. I've got a good friend of mine, and we've worked Field Day together. We're fellow Catholics, and we go to parishes that are next door to one another.

PG: And that's the other thing—most of the radios are accessible, but for a blind person, I wouldn't use Yaesu equipment if you paid me because if you get them out into the field, they're very difficult to use. I know the Kenwoods are still, with the exception of the TS-50 and the TS-140, the most successful radios out there. I've got a TM-V71a, and my HF rig is a thirty-year-old TS-850s.

LM: Kenwood still has the most accessible radios.

PG: Yeah, that's what I figured. By the way, if you need a VE, I am a VE. I'm affiliated with all three of the major groups—ARRL, W5YI, and Laurel.

LM: That's awesome!

PG: But I haven't been called upon lately. I used to run the code test, back when they were giving them. Of course, now they've eliminated that. There's no code requirement anymore.

LM: Right.

PG: But I'm willing to help out where I can. I've still got my VE badge, and I've been accredited with them ever since the program got started. They just haven't had any need for my services. The trouble is the radio club in my area–it's sometimes difficult to get to Cumberland even though it's only ten miles away. But, I can do it, and they know I'm a VE.

PG: And anytime somebody's got a traffic question, I'll be more than happy to help them. I do that all the time with Technicians. We have a problem in Northern Virginia where a lot of people can't put antennas up. So, I've been blessed with a good station, and I'm going to use it to bless other people.

PG: And the three lives I saved, one was Glenn Brenner. Unfortunately, he had another heart attack that eventually took his life about a month later. And the other two were two people—one was that we had to life flight somebody from Honduras to Dallas because they were a burn victim, and the second fellow was in Monrovia, Liberia back in the late 70s. He got bit by a water moccasin, and it was very poisonous, and their toxin affect the central nervous system. And we had a three-way going between Andrews Air Force Base and Georgetown Hospital, where they made the snake toxin, and he needed to get the medicine in 48 hours, and we got it to him in 24. Then three days later, I called again to run another phone patch, and this guy made it back to the United States, and he was fine.

PG: I was really involved in the Maritime Mobile Service Net, and still every once in a while I check in. I'm going to have to do some work to get my phone patch back in operation again. I've got to recalibrate it. I used to run a lot of two-way contacts when we had a DC line going into Deale because my Dad had a business in DC. And when he retired from that business, we no longer had that DC phone line. But he needed that DC phone line because of his business. He was a mechanical engineer and did a lot of large-scale heating, air conditioning, and plumbing. He did design work for all kinds of major buildings and hospitals.

PG: Is there any other questions I can answer?

LM: I think we covered a lot of stuff here.

PG: Okay, well, if there's anything else, you can always call me or email me.

LM: Okay. Thank you so much!
Stay tuned for a new interview airing in two weeks.
---
Ham Radio in the News
Hams Assist Air Ambulance
A Peruvian ham along with the Peruvian Relief Net helped an air ambulance that was traveling to Easter Island on July 9th. The plane had experienced a failure of its satellite communications equipment. The pilot tuned to the net frequency and made contact with the net control station, requesting support to communicate with Ocean Air Control. Authorities were already alerted to possible problems due to the communication loss with the plane. The net control station kept in contact with the pilot until he was certain he would reach the destination. You can read more at: http://www.arrl.org/news/radio-amateurs-help-air-ambulance
---
A Dip in the Pool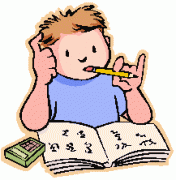 It's time to test our knowledge by taking a dip in the question pool…
Let's go to the Technician Class pool this week to a question about transceivers.
T4B03 What is the purpose of the squelch control on a transceiver?
A. To set the highest level of volume desired.
B. To set the transmitter power level.
C. To adjust the automatic gain control.
D. To mute receiver output noise when no signal is being received.
The squelch control on your FM radio allows you to silence the background noise if there is no station currently transmitting, making answer D the correct choice. When the radio detects a signal, the squelch circuit opens, and the station you are receiving will be heard.
---
Website Update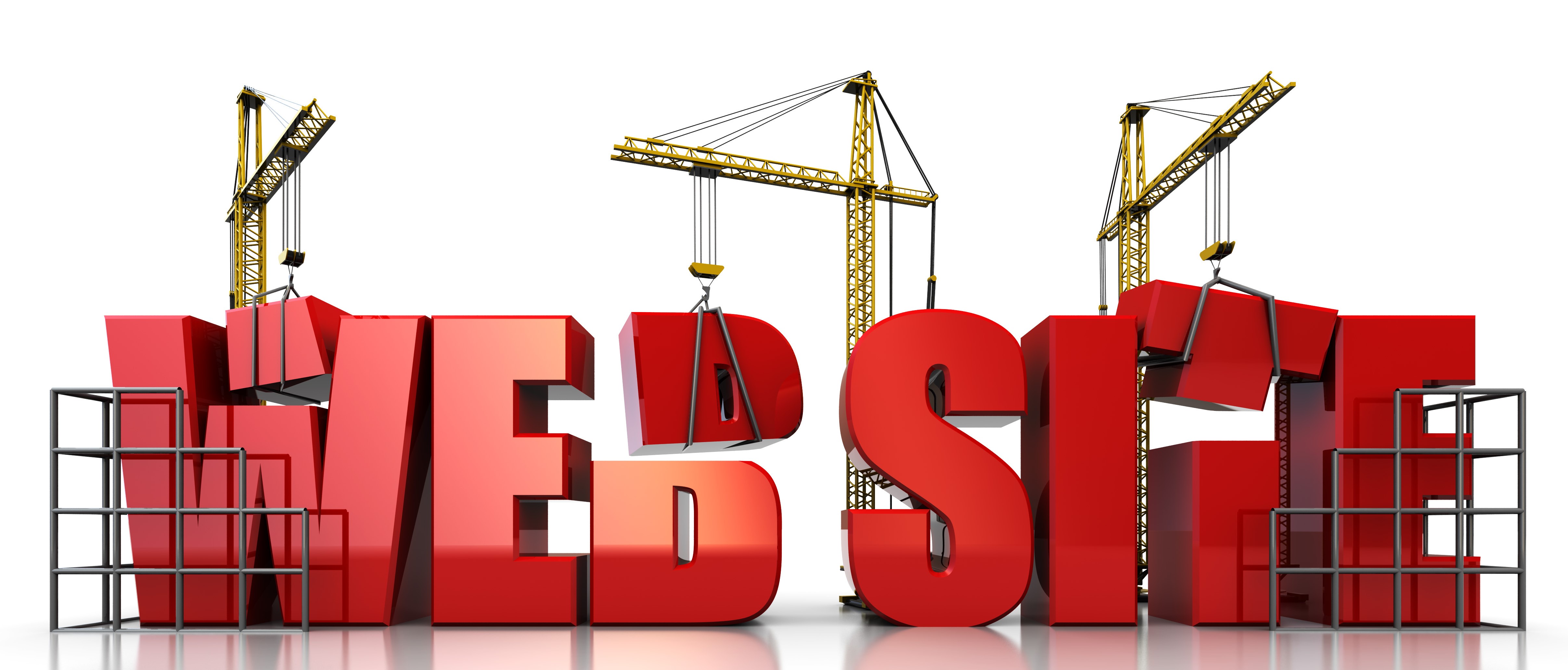 Here are the latest updates on the new Handiham.org website. Don't forget to monitor the site for updates throughout the week. When changes are made, I will post to the website. You can also find the latest updates any time by going to https://handiham.org/wordpress1/website-updates/. If you have any feedback about the website, I would love to hear from you. If you are a current member and your credentials are not allowing you to login to the site, please contact Pemdy for assistance at handiham@allina.com or 612-775-2291.
---
Equipment Connection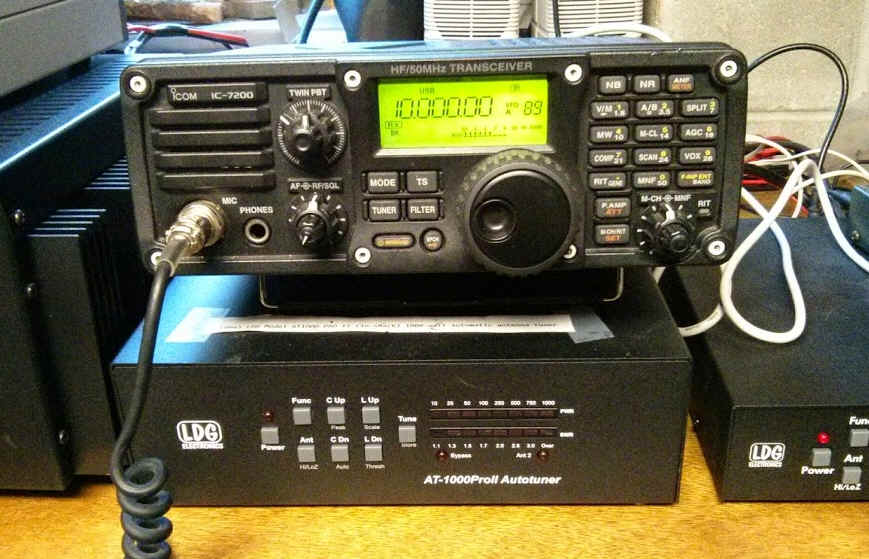 Equipment connections are happening, and the list is open! If you have a request for the Equipment Connection, contact me, leaving your name and phone number. I will call you to discuss your request. Please note that it may take several days for a return call due to all the other things going on in the Handiham Program. If you don't hear back from me after two weeks, you may contact me a second time. Additionally, if you have received any equipment from the Handiham Program during the last 12 months, you will automatically be placed at the bottom of the list so that others can also participate in the Equipment Connection.
Many thanks to the numerous people who have offered equipment for Handiham Members. If you have equipment that you would like to donate to a Handiham Program member, please email Lucinda at Lucinda.Moody@allina.com or call 1-612-775-2290.
---
Help Needed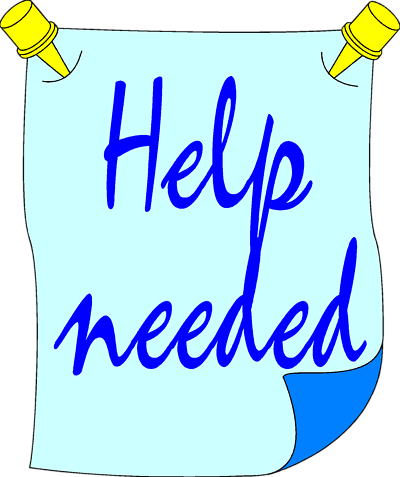 The Handiham Program needs contributors to Handiham World. Do you have a particular interest in amateur radio that you would like to share with others? Maybe you have a particular mode or band you like to operate and have learned a lot about. Or maybe you have some great stories to share from your experiences in the amateur radio hobby. Put your writing skills to work for Handiham World by sending your submissions to Lucinda.Moody@allina.com.
We are always looking for more readers, including some with a background in teaching in STEM related fields, especially if you have also worked with students requiring accommodations. We also need some readers with a background in teaching in STEM related fields, especially if you have also worked with students requiring accommodations. This volunteer position requires you to use your own equipment to record, however, we will provide the reading materials. If you or someone you know would like to try reading material for the members only section, please contact me for more information on how to submit a demo recording.
We need help updating our available resources for members. If you are blind and enjoy using your ham radio or assistive technology related devices, your assistance is especially needed. It would be a big help to your fellow Handiham Members if you would record a tutorial or product review. These need to be sent in Mp3 format, and the Handiham Program reserves the right to edit the recordings as needed before publishing in the Members Only section of the Handiham.org website. Please contact me at Lucinda.Moody@allina.com or 612-775-2290 if you have any questions.
I want to say a big thank you to those who have made or volunteered to make tutorials for the Members Only portion of the website. We have already had a number of members step up to offer their services, and their help is greatly appreciated! We also have some new readers who are working on some books, so keep watching for website updates as we add more content.
---
Check into our Handiham nets… Everyone is welcome!
How to find the Handiham Net:
The Handiham EchoLink conference is 494492. Connect via your iPhone, Android phone, PC, or on a connected simplex node or repeater system in your area.
The Handiham DMR Talkgroup on Brandmeister is 31990. On AllStar, it is available at node 47367.
The Handiham Net will be on the air daily. If there is no net control station on any scheduled net day, we will have a roundtable on the air get-together.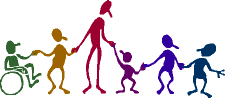 Our daily Echolink net continues to operate for anyone and everyone who wishes to participate at 11:00 hours CDT (Noon Eastern and 09:00 Pacific), as well as Wednesday evenings at 19:00 hours CDT (7 PM). If you calculate GMT, the time difference is that GMT is five hours ahead of Minnesota time during the summer.
Doug, N6NFF, poses a trivia question in the first half of the Wednesday evening session, so check in early if you want to take a guess. The answer to the trivia question is generally given shortly after the half-hour mark. A big THANK YOU to all of our net control stations.
---
Membership
You can pay your Handiham dues and certain other program fees on line. Simply follow the link to our secure payment site, then enter your information and submit the payment.

Handiham annual membership dues are $15.00. The lifetime membership rate is $150.00.
MEMBERSHIP DUES PAYMENT LINK
If you want to donate to the Handiham Program, please use our donation website. The instructions are at the following link:
DONATION LINK
As always, while our other services require that you have a current Handiham Program membership, you do not have to be a member to receive the Handiham World E-Letter.
How to contact us
There are several ways to contact us.
Postal Mail:
Courage Kenny Handiham Program
3915 Golden Valley Road MR 78446
Golden Valley, MN 55422
E-Mail: handiham@allina.com
Preferred telephone: 1-612-775-2291
Toll-Free telephone: 1-866-HANDIHAM (1-866-426-3442)
Note: Tuesdays through Thursdays between 9:00 AM and 3:00 PM United States Central Time are the best times to contact us.
You may also call Handiham Program Coordinator Lucinda Moody, AB8WF, at: 612-775-2290.
73, and I hope to hear you on the air soon!
For Handiham World, this is Lucinda Moody, AB8WF
The weekly e-letter is a compilation of assistive technology, operating information, and Handiham Program news. It is published on Mondays, and is available to everyone free of charge. Please email handiham@allina.com for changes of address, unsubscribes, etc. Include your old email address and your new address.
Podcast: Play in new window | Download