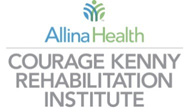 Courage Kenny Rehabilitation Institute Handiham World Weekly E-Letter for the week of August 31, 2020
This is a free weekly news & information update from the Courage Kenny Handiham Program, serving people with disabilities in Amateur Radio since 1967.
Our contact information is at the end.
Listen here:
https://handiham.org/audio/handiham31AUG2020.mp3

Get this podcast in iTunes:
https://itunes.apple.com/us/podcast/handiham-world/id1457854439?mt=2&app=podcast
RSS feed for the audio podcast if you use other podcasting software:
https://handiham.org/wordpress1/feed/podcast/
Subscribe or change your subscription to the E-mail version here.
---
Welcome to Handiham World.
In this edition:
A note from the coordinator
News in Assistive Technology
From the Mailbag
Interview of the Week
Ham Radio in the News
A Dip in the Pool
Website Update
Equipment Connection
Help Needed
Check into our nets!
…And more!
---
A note from the coordinator…
The Handiham Radio Club is getting more radio-active! If you have not yet joined the club, please send an email to Pemdy to let her know you want in. The only membership requirement is that you are a current member of the Handiham Program. The next meeting will be tomorrow, Tuesday, September 1st, at 5:30pm Pacific, 6:30pm Mountain, 7:30pm Central, and 8:30pm Eastern, on Zoom. You can access the meeting via your telephone or computer. The meeting invite was sent yesterday via the new Handiham Radio Club email list and will be sent again on Tuesday afternoon.
Thanks to the success of the 2020 Virtual Get on the Air class, we are already working on plans for the next Get on the Air session, likely in January of 2021. If you want to be placed on the list to receive an application, please contact Pemdy.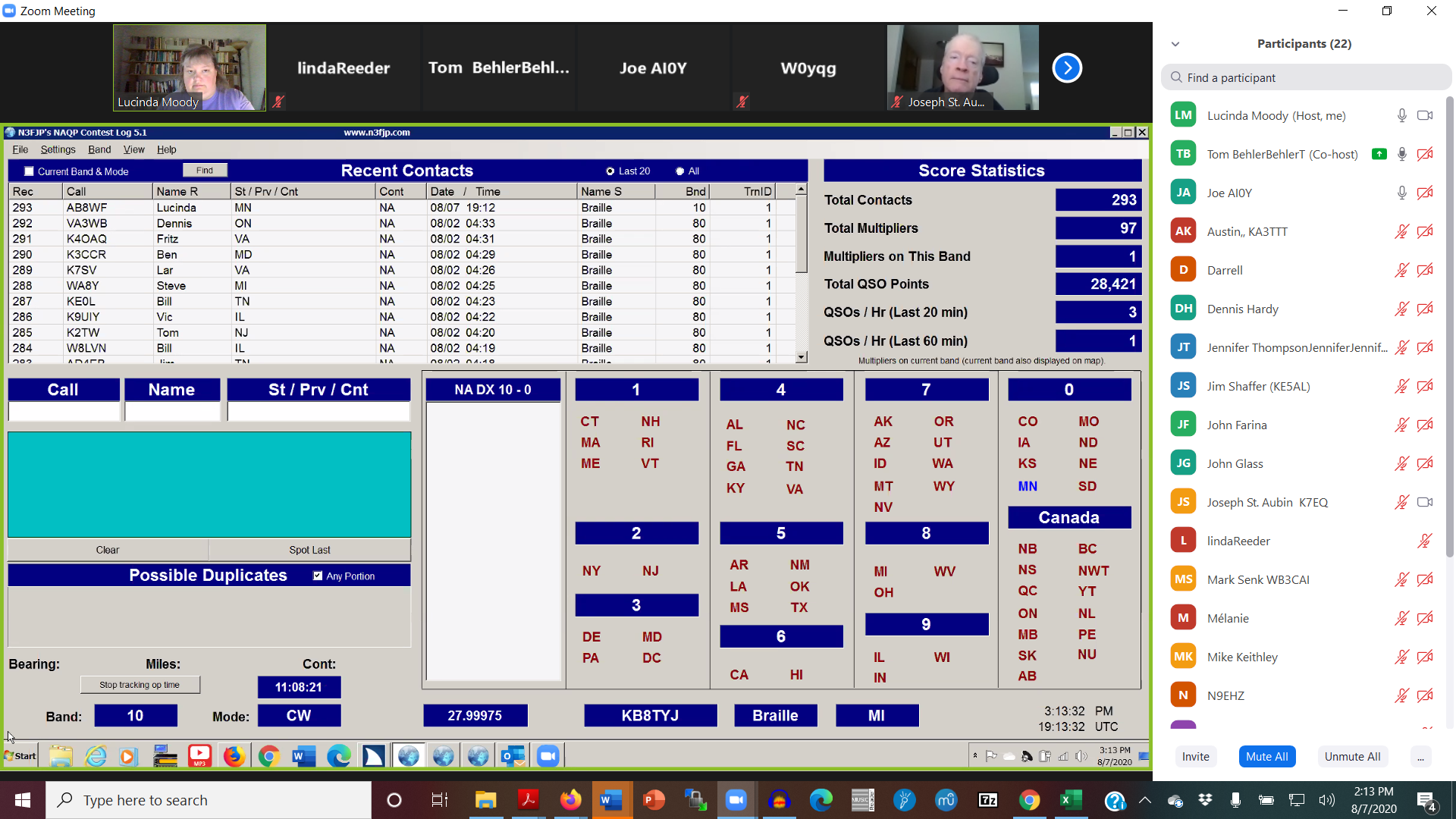 The Handiham World E-letter list along with Handiham Notify and the Handiham Radio Club lists are moving to Groups.io. Please keep watching for invitations to all the new lists. All you have to do to subscribe is hit reply and send. You don't have to type anything additional in the email to be subscribed to the new lists. Please note, while Handiham World is available to everyone, only current members of the Handiham Program are eligible to join Handiham Notify and the Handiham Radio Club lists. We are enjoying the improved accessibility with Groups.io.
The new Handiham Radio Club email list is the place where members can ask questions and share their experiences with amateur radio and assistive technology. We have so many talented and highly experienced members in the Handiham Radio Club, making this an invaluable resource for information.
We are offering new classes for Handiham Members, including a weekly Morse code class beginning on September 28th. Class sessions will use Zoom and will be available via the internet or telephone. Each session will also be recorded, so participants will have access to any sessions that cannot be attended live. If you are interested in attending, please ask Pemdy to send you an application.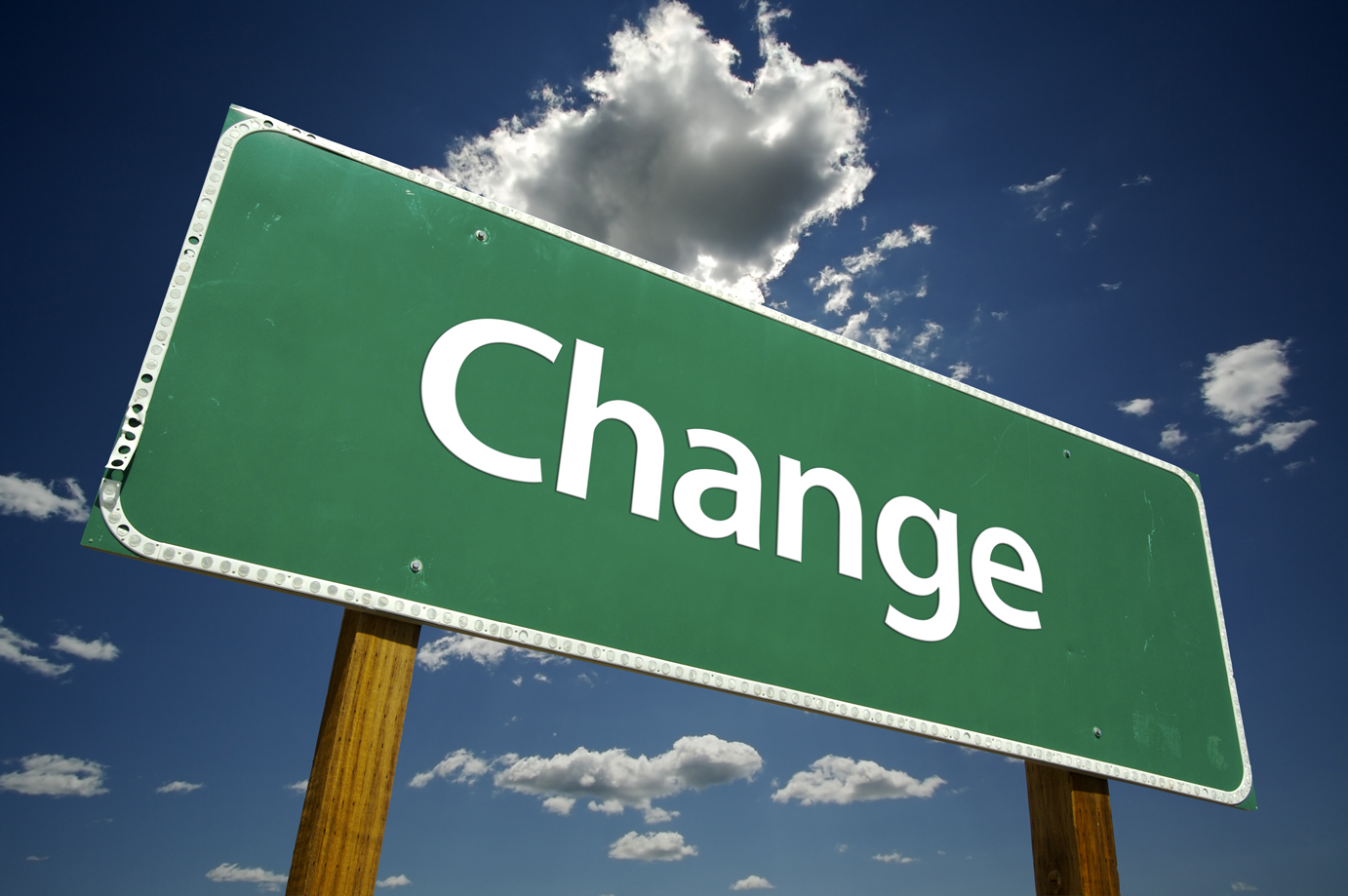 Due to the spread of COVID-19, we are not working from the office right now. We are still able to check our phone messages and return phone calls, and mail will be picked up as often as possible. Of course, the best way to get in touch with us during this time is via email.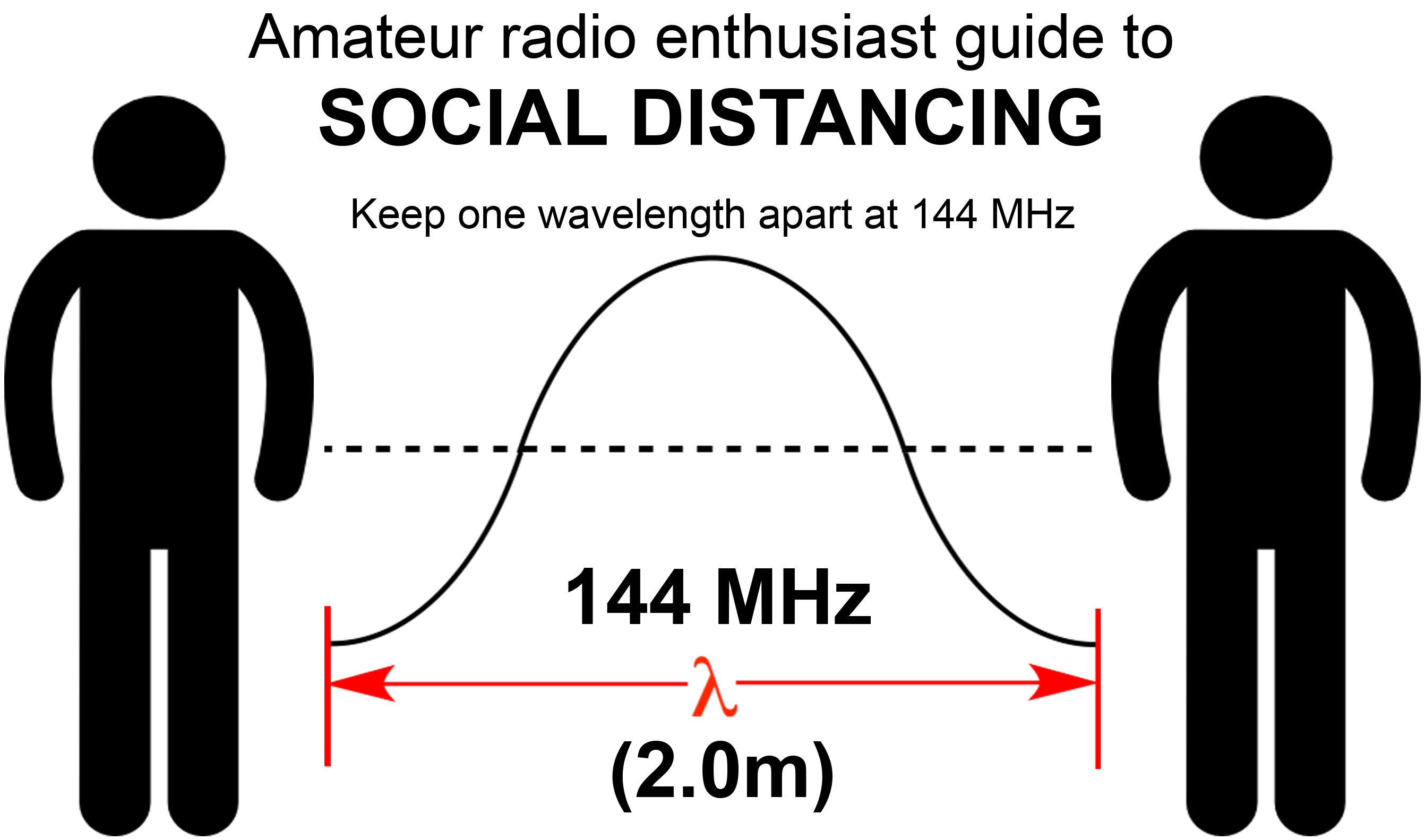 Along with the release of the new On the Air magazine, the magazine for beginner-to-intermediate ham radio operators, the ARRL is also doing a monthly podcast to take a deeper look at some of the topics and projects included in the magazine. The latest episode of the On the Air podcast (Episode 8) has more information about the ARRL Collegiate Amateur Radio Initiative, which is not just for college students. You can check it out at http://www.arrl.org/on-the-air-podcast.
If you are having trouble receiving your E-Letter, you can always go to https://handiham.org/wordpress1/weekly-e-letter/ to see the latest E-Letter. Additionally, you can go to https://handiham.org/audio/handiham.mp3 to listen to the current podcast. These links are updated each time a new E-Letter and podcast is released.
Pemdy and I will be working during our usual hours this week. Due to the Labor Day holiday in the US on September 7th, there will be no issue of Handiham World next week. Additionally, I will be out of the office on vacation next week. If you call the Handiham Program office, please leave a message, and we will return your call as soon as we are available. When you leave that message, don't forget to leave your name, phone number, call sign, if you have one, and the reason for your call. Also, if you send an email, please include your name along with your call sign, and the reason for your email to speed up the response time. As always, if you need to update anything like your contact information, call sign, license class, membership, or members only log-in information, you can email us at handiham@allina.com.
In the E-Letter, there is an article about the Ghotit Chrome extension, another article about the new proposed fees from the FCC, and the next part of a new interview with another of the participants from the recent virtual Get on the Air class. Of course, you can also find the regular articles you see here each week.
Do you have a story to share about assistive technology or ham radio related activities? Please send your articles and stories via email to Lucinda.Moody@allina.com or by calling me at 612-775-2290.
---
News in Assistive Technology
Ghotit Chrome Extension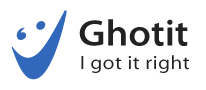 The Ghotit Chromebook App is a comprehensive literacy software, helping both children and adults with dyslexia and dysgraphia to read, write, and proofread their texts. Users of Google Docs can use the Ghotit Chromebook App to correct their spelling along with grammar and punctuation errors. The app offers many personalized settings to help with individualized solutions. To read more, check out the website at: https://www.ghotit.com/dyslexia-software-real-writer-for-chrome-extension
---
From the Mailbag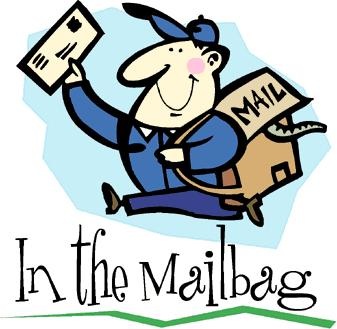 Hi Everyone,

I want to extend a special invitation to all Handiham Program members and especially those who have never been to a Handiham Radio Club meeting. Please join us on Tuesday, September 1st, for the next meeting on Zoom.

73,

Linda Reeder, N7HVF
Handiham Radio Club President
---
Hi Everyone,

I thought some members would enjoy my article about my magnetic loop and dealing with Alpha Antenna.
https://austinseraphin.net/2020/08/24/my-alpha-antenna-adventure/

Thanks and 73,

Austin, KA3TTT
---
Interview of the Week
This week, we get to hear more from Austin, KA3TTT. Austin was one of the participants in our recent virtual Get on the Air class and has found ways to keep active in the hobby, even though he lives in an apartment. Please join us for the next part of his interview.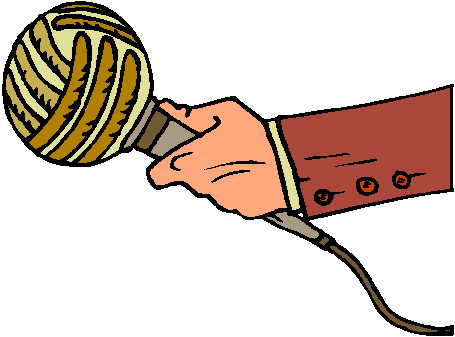 AS: So, I'm really glad to be back in ham radio. Joining Handihams was one of the first things I did, actually, when I was getting back into it. Some clubs are super awesome, and some aren't so great, and I thought, I've got to get back into the ones that are great. And Handihams was the one that really stood out to me, so I joined as a Lifetime Member right away. So, it's been great to be back.

LM: Yes. Very nice.

AS: And having the virtual radio camp was fun.

LM: So, how was that? Tell me about your experience.

AS: I really enjoyed it. So, yeah, I mean, we've all been adapting to COVID-19 and all that, of course. Here in Philly, we're pretty locked down, and a lot of us are just keeping to ourselves, at least I am. But ham radio's been great. With ham radio, there's this sense of connectivity about it, especially with sending out this radio wave. And my apartment, you know, is closed, the window is closed. It doesn't open, but I can still get out with a radio wave, with a radio signal. And I hear people are starting to get a little more into ham radio now, so that's good. People are thinking it's a little cooler.

AS: So, I was happy to hear about the radio camp. I wasn't surprised, unfortunately. I figured you guys would have to cancel radio camp. I figured you'd have to do the virtual thing. But for me, it worked out very well. I'm really glad. You know, having to deal with what I have to, it's easier for me to stay at home. Traveling is a little more challenging.

LM: Yes.

AS: So, it was really nice to be able to stay here. I had a really terrible headache—I think it was Tuesday, the second day. And I didn't really feel like doing anything, and if I would have been at radio camp, it would have been terrible. But, you know, I endured it, and I enjoyed it, and I still had fun that day. And I just kept on schedule and just kind of altered my schedule and went around it, and it was a great week.

AS: It was a really fun week. You know, we all dealt with Zoom as best we could and made the best of it. It wasn't as spontaneous as maybe some would have liked.

LM: Right.

AS: But it was okay.

LM: With the virtual platform, you can't let too much spontaneity happen, or it will be total chaos.

AS: That's right. You need a lot more moderation with that. Yeah. That's absolutely right. A few neat things happened to me. I think the neatest thing that happened was on Tuesday, my headache day, was the day of the basic net control class.

LM: Yes.

AS: There was a class on basic net control operations, and I enjoyed it. And the next day, Wednesday, is when HARC has their net. Unfortunately, one of them clashes with the Handiham net. I will have to find a way to multitask or something. Before that, at 7:15 Eastern, they have the Elmer net where we can check in and ask questions and talk about what we're up to. And the previous week, the net control wasn't there. I think he had another commitment or something. A few of us said we were monitoring, but things kind of fell apart because no one was in charge.

AS: And then that next week, on Wednesday, during radio camp, the same thing happened, and he wasn't there. It turns out, he fell asleep. That's all that was wrong. Of course, now days when that happens, we fear the worst. No, he fell asleep. It was a long day. So, he wasn't there, and someone else said, I think there should be a net tonight because a few of us are here, and I think there should be a net. But I have other commitments, so someone else needs to lead the net, and I think that should be Austin, so KA3TTT, over to you. You're net control for tonight.

AS: I said, oh, it's a good thing I just took a class on basic net control operations at the virtual Handiham Get on the Air camp. So, really, it gave me confidence. I had been checking into that net for a while, but it gave me that extra boost of confidence that I could do it since I just took the basic class. I just did what they said, and it went well. It went fine, you know. So, I forgot to ask for check-ins the last time, and I didn't ask for emergency and priority traffic right away. But I remembered, so everything got done. I know it for next time.

LM: And it all worked out anyway. It doesn't have to be perfect.

AS: Exactly. It all worked out. I knew what I was supposed to do, ultimately, and everything worked out great. I really enjoyed it, actually. Radio camp already helped me, and the camp hadn't even ended yet.

LM: That's great!

AS: Yeah! I enjoyed Matt's talk on weak signal propagation. I want to figure out how I can do that from my apartment. And he wants to help me with my magnetic loop also. We're talking about an audible SWR meter of some sort.

LM: Yes.

AS: I believe he and a few others are working something out. I don't know, but that'd be sweet if we could figure something out. And someone taught a class on the various digital modes, and I was really glad because that's something that wasn't really around as much when I was a kid. There was RTTY, and I think there was packet, and that was about it. But they were still kind of a niche. And now, they've just exploded.

AS: And my radio has D-Star, and I never really messed with it. But he was talking about the internet and modes and how there's the analog ones and the digital modes. And he was talking about AllStar and Echolink, and he recommended a ClearNode. And I thought, I could get on AllStar. That's pretty cool. It's an analog mode. It seems a little closer to the spirit of things, so I contacted Jerry at Node-Ventures, and he emailed me right back and said he knew of at least six blind hams who were operating it. So, I got one set up here, and I just got it working. So, quite soon, I can get onto the Handiham AllStar node.

LM: Yeah. Let me know how that works, by the way.

AS: Yeah. I will. Apparently, now I'm on AllStar, so that was directly out of radio camp as well. So, good things have already come out of it.

LM: Yes. You should write something up that we can print in the E-Letter, because I think there would be other people interested in knowing.

AS: Oh, yeah, I will. My site is KA3TTT.net, by the way. And I publish articles there as well, and you guys are welcome to check it out, obviously. So, I'm glad to bring my writing into the ham radio world. I've been doing that for a few years.

LM: So, you've been able to bring a lot of things together.

AS: Exactly. Yeah, yeah. Ham radio's been a big part of it. I'm glad to have it back in my life. And I think apartment ham operating would be a good future topic. It made me sad to hear people say they live in an apartment and can't get on HF. That made me so sad. One guy got really bent out of shape about it. It's like, you guys need to figure this out. Don't give up. Don't think you can't do it. Get on the air.

LM: There are ways to make it happen.

AS: Yeah. Magnetic loops, dipoles, coax antennas. There are all kinds of things. So, just get on the air.

LM: Yep. You know, sometimes, you have to be flexible in what you're willing to try, but that's part of the fun of the hobby.

AS: Yeah. You have to accept your limits when you're doing this. You'll be QRP, and you'll be dealing with a high noise floor, and all kinds of stuff, but that's part of the hobby. And it makes even a simple contact exciting when you make it happen. It makes it that much more worth it, it really does. It's really awesome.
Stay tuned for the next part of our interview with Austin airing next week.
---
Ham Radio in the News
FCC Proposes to Reinstate Amateur Radio Service Fees
The FCC would charge $50 for each amateur radio license application if the new proposed rules are adopted. The fee would apply to all applications for new licenses, renewals, upgrades, and vanity callsign requests. A change of address would incur no charge, but a request for a paper copy of a license would also include a $50 fee. The proposal is found in a Notice of Proposed Rulemaking (NPRM) in MD Docket 20-270. While deadlines for comments and reply comments have not yet been determined, this docket is already open for accepting comments. You can file your comments by using the FCC's Electronic Comment Filing System (ECFS) and posting to MD Docket No. 20-270. To learn more, go to: http://www.arrl.org/news/fcc-proposes-to-reinstate-amateur-radio-service-fees
---
A Dip in the Pool

It's time to test our knowledge by taking a dip in the question pool…
Let's go to the General Class pool this week to a question about communications on the 17-meter and 12-meter bands.
G2A04 Which mode is most commonly used for voice communications on the 17-meter and 12-meter bands?
A. Upper sideband.
B. Lower sideband.
C. Vestigial sideband.
D. Double sideband.
Because 17 and 12 meters are higher in frequency than 20 meters, hams always use upper sideband, making answer A the correct choice. Back in the day, equipment limitations led to this tradition of using upper sideband for frequencies above 20 meters and lower sideband for frequencies below 20 meters. Even though modern equipment no longer requires this, the tradition continues.
---
Website Update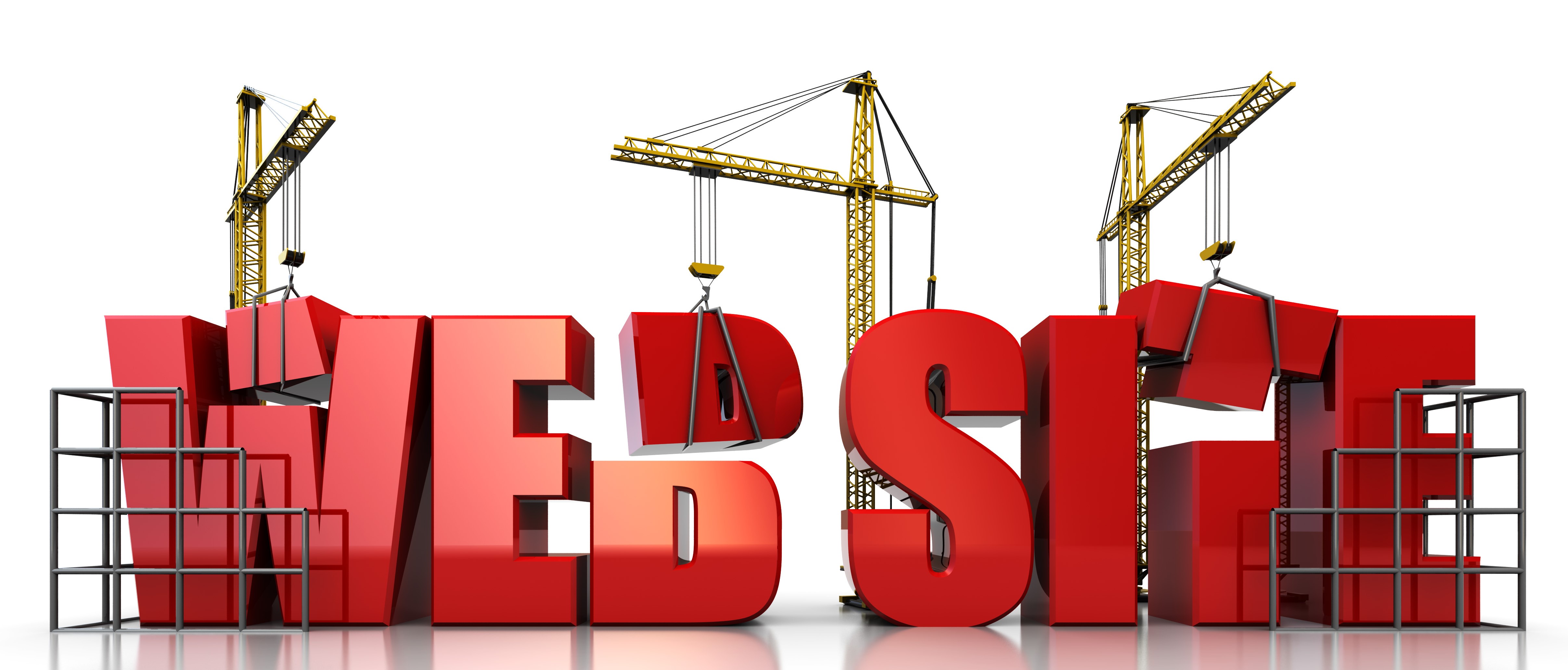 Here are the latest updates on the new Handiham.org website. Don't forget to monitor the site for updates throughout the week. When changes are made, I will post to the website. You can also find the latest updates any time by going to https://handiham.org/wordpress1/website-updates/. If you have any feedback about the website, I would love to hear from you. If you are a current member and your credentials are not allowing you to login to the site, please contact Pemdy for assistance at handiham@allina.com or 612-775-2291.
---
Equipment Connection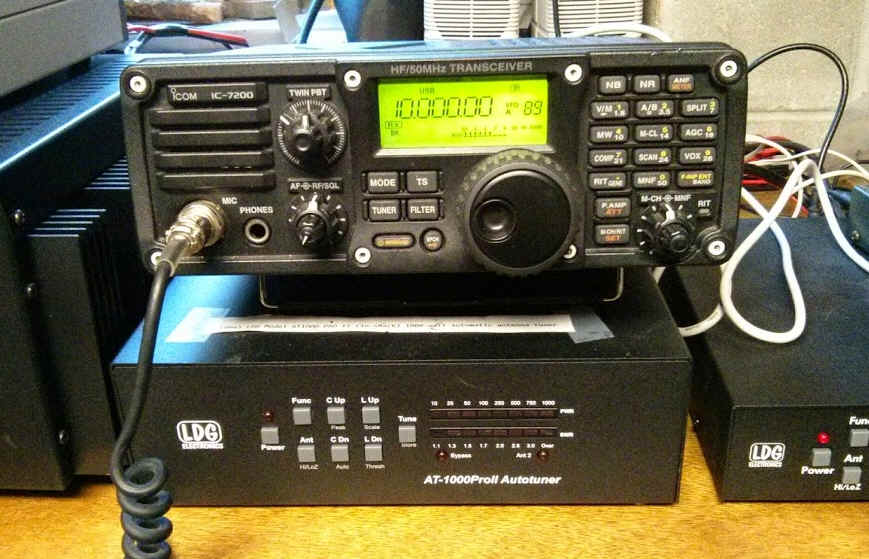 Equipment connections are happening, and the list is open! If you have a request for the Equipment Connection, contact me, leaving your name and phone number. I will call you to discuss your request. Please note that it may take several days for a return call due to all the other things going on in the Handiham Program. If you don't hear back from me after two weeks, you may contact me a second time. Additionally, if you have received any equipment from the Handiham Program during the last 12 months, you will automatically be placed at the bottom of the list so that others can also participate in the Equipment Connection.
Many thanks to the numerous people who have offered equipment for Handiham Members. If you have equipment that you would like to donate to a Handiham Program member, please email Lucinda at Lucinda.Moody@allina.com or call 1-612-775-2290.
---
Help Needed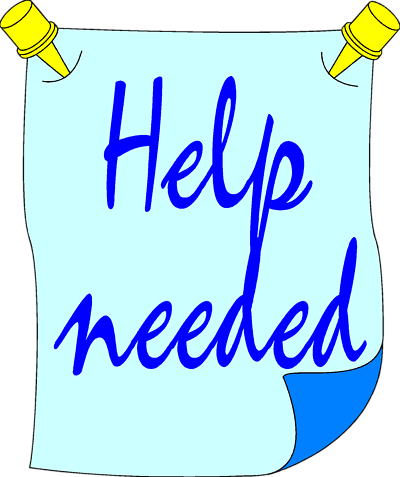 The Handiham Program needs contributors to Handiham World. Do you have a particular interest in amateur radio that you would like to share with others? Maybe you have a particular mode or band you like to operate and have learned a lot about. Or maybe you have some great stories to share from your experiences in the amateur radio hobby. Put your writing skills to work for Handiham World by sending your submissions to Lucinda.Moody@allina.com.
We are always looking for more readers, including some with a background in teaching in STEM related fields, especially if you have also worked with students requiring accommodations. We also need some readers with a background in teaching in STEM related fields, especially if you have also worked with students requiring accommodations. This volunteer position requires you to use your own equipment to record, however, we will provide the reading materials. If you or someone you know would like to try reading material for the members only section, please contact me for more information on how to submit a demo recording.
We need help updating our available resources for members. If you are blind and enjoy using your ham radio or assistive technology related devices, your assistance is especially needed. It would be a big help to your fellow Handiham Members if you would record a tutorial or product review. These need to be sent in Mp3 format, and the Handiham Program reserves the right to edit the recordings as needed before publishing in the Members Only section of the Handiham.org website. Please contact me at Lucinda.Moody@allina.com or 612-775-2290 if you have any questions.
I want to say a big thank you to those who have made or volunteered to make tutorials for the Members Only portion of the website. We have already had a number of members step up to offer their services, and their help is greatly appreciated! We also have some new readers who are working on some books, so keep watching for website updates as we add more content.
---
Check into our Handiham nets… Everyone is welcome!
How to find the Handiham Net:
The Handiham EchoLink conference is 494492. Connect via your iPhone, Android phone, PC, or on a connected simplex node or repeater system in your area.
The Handiham DMR Talkgroup on Brandmeister is 31990. On AllStar, it is available at node 47367.
The Handiham Net will be on the air daily. If there is no net control station on any scheduled net day, we will have a roundtable on the air get-together.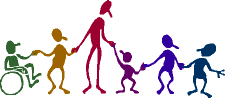 Our daily Echolink net continues to operate for anyone and everyone who wishes to participate at 11:00 hours CDT (Noon Eastern and 09:00 Pacific), as well as Wednesday evenings at 19:00 hours CDT (7 PM). If you calculate GMT, the time difference is that GMT is five hours ahead of Minnesota time during the summer.
Doug, N6NFF, poses a trivia question in the first half of the Wednesday evening session, so check in early if you want to take a guess. The answer to the trivia question is generally given shortly after the half-hour mark. A big THANK YOU to all of our net control stations.
---
Membership
You can pay your Handiham dues and certain other program fees on line. Simply follow the link to our secure payment site, then enter your information and submit the payment.

Handiham annual membership dues are $15.00. The lifetime membership rate is $150.00.
MEMBERSHIP DUES PAYMENT LINK
If you want to donate to the Handiham Program, please use our donation website. The instructions are at the following link:
DONATION LINK
As always, while our other services require that you have a current Handiham Program membership, you do not have to be a member to receive the Handiham World E-Letter.
How to contact us
There are several ways to contact us.
Postal Mail:
Courage Kenny Handiham Program
3915 Golden Valley Road MR 78446
Golden Valley, MN 55422
E-Mail: handiham@allina.com
Preferred telephone: 1-612-775-2291
Toll-Free telephone: 1-866-HANDIHAM (1-866-426-3442)
Note: Tuesdays through Thursdays between 9:00 AM and 3:00 PM United States Central Time are the best times to contact us.
You may also call Handiham Program Coordinator Lucinda Moody, AB8WF, at: 612-775-2290.
73, and I hope to hear you on the air soon!
For Handiham World, this is Lucinda Moody, AB8WF
The weekly e-letter is a compilation of assistive technology, operating information, and Handiham Program news. It is published on Mondays, and is available to everyone free of charge. Please email handiham@allina.com for changes of address, unsubscribes, etc. Include your old email address and your new address.
Podcast: Play in new window | Download