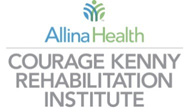 Courage Kenny Rehabilitation Institute Handiham World Weekly E-Letter for the week of September 28, 2020
This is a free weekly news & information update from the Courage Kenny Handiham Program, serving people with disabilities in Amateur Radio since 1967.
Our contact information is at the end.
Listen here:
https://handiham.org/audio/handiham28SEP2020.mp3

Get this podcast in iTunes:
https://itunes.apple.com/us/podcast/handiham-world/id1457854439?mt=2&app=podcast
RSS feed for the audio podcast if you use other podcasting software:
https://handiham.org/wordpress1/feed/podcast/
Subscribe or change your subscription to the E-mail version here.
---
Welcome to Handiham World.
In this edition:
A note from the coordinator
News in Assistive Technology
From the Mailbag
Interview of the Week
Ham Radio in the News
A Dip in the Pool
Website Update
Equipment Connection
Help Needed
Check into our nets!
…And more!
---
A note from the coordinator…
The big day is finally here! After talking about the upcoming Morse code class for months, the first session takes place tonight. We have a great group of students, and the instructors are excited about teaching over the next twelve weeks. This is also a big commitment for the students who will need to spend time daily practicing what they learn in class each week. Of course, class admission is now closed, so if you didn't sign up for this one and still want to learn Morse code, you can ask Pemdy to put you on the list for the next class in 2021.


Phil Temples, K9HI, is a name familiar to many Radio Camp attendees from over the years. As a volunteer instructor, Phil enjoyed writing interesting and challenging emergency communications exercises for use during camp. Congratulations are in order as Phil was just appointed New England Division Vice Director by the ARRL. Phil has been a ham for some 50 years. He has written articles for QST and even co-authored a chapter in the Amateur Radio Public Service Handbook that features three Handiham Program members. We wish Phil all the best as he continues to promote amateur radio and provide service through the hobby.

Thanks to the success of the 2020 Virtual Get on the Air class, we are already working on plans for the next Get on the Air session, likely in January of 2021. If you want to be placed on the list to receive an application, please contact Pemdy.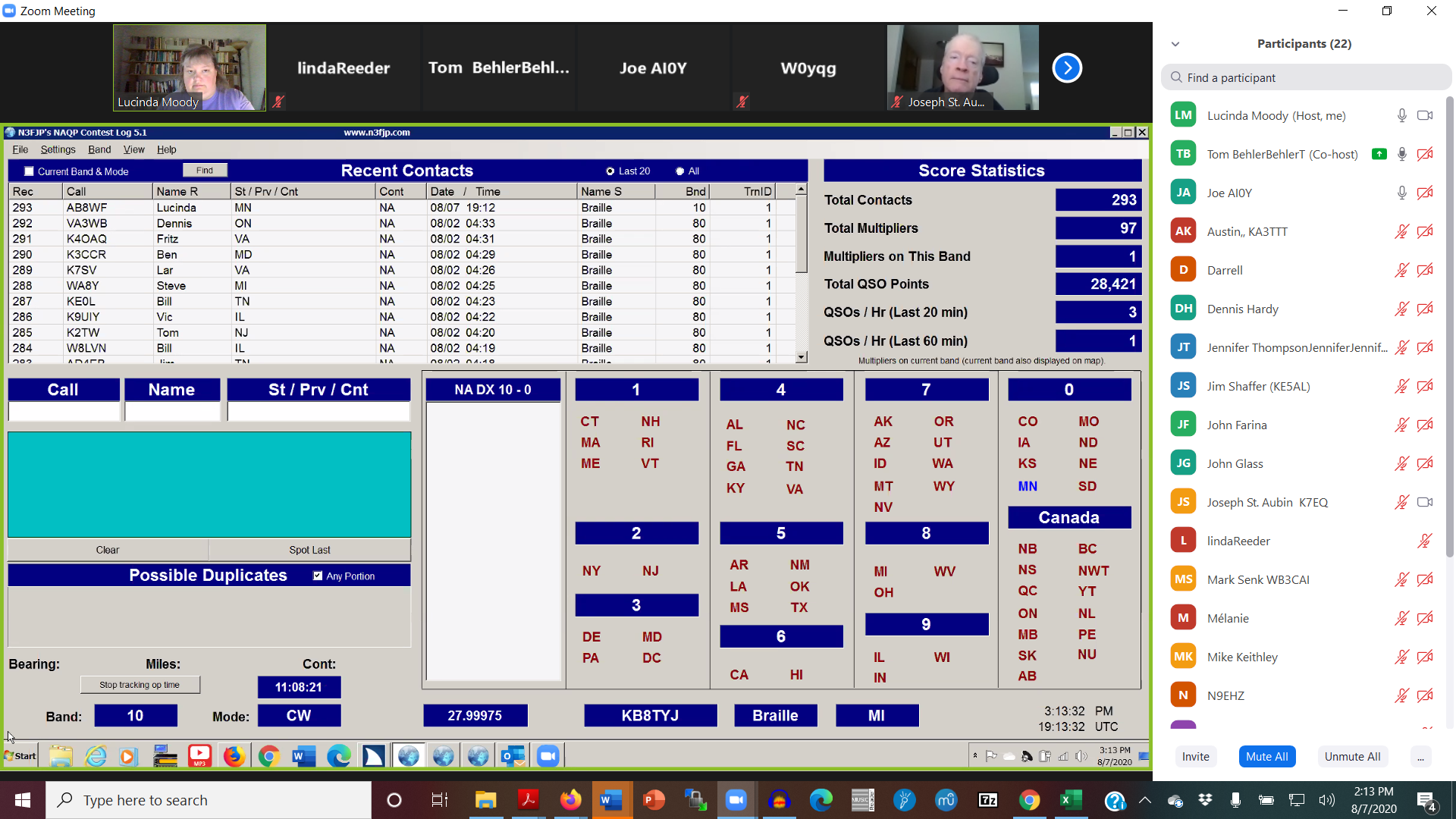 The Handiham World E-letter list along with Handiham Notify and the Handiham Radio Club lists are moving to Groups.io. Please keep watching for invitations to all the new lists. Invitations have gone out to everyone on the old Handiham E-letter list. If you haven't received one, please contact Pemdy for assistance. Once you are subscribed to the new list at Groups.io, you will be unsubscribed from the old list. All you have to do to subscribe is reply and send when you receive the invitation. You don't have to type anything additional in the email to be subscribed to the new lists. Please note, while Handiham World is available to everyone, only current members of the Handiham Program are eligible to join Handiham Notify and the Handiham Radio Club lists. We are enjoying the improved accessibility with Groups.io.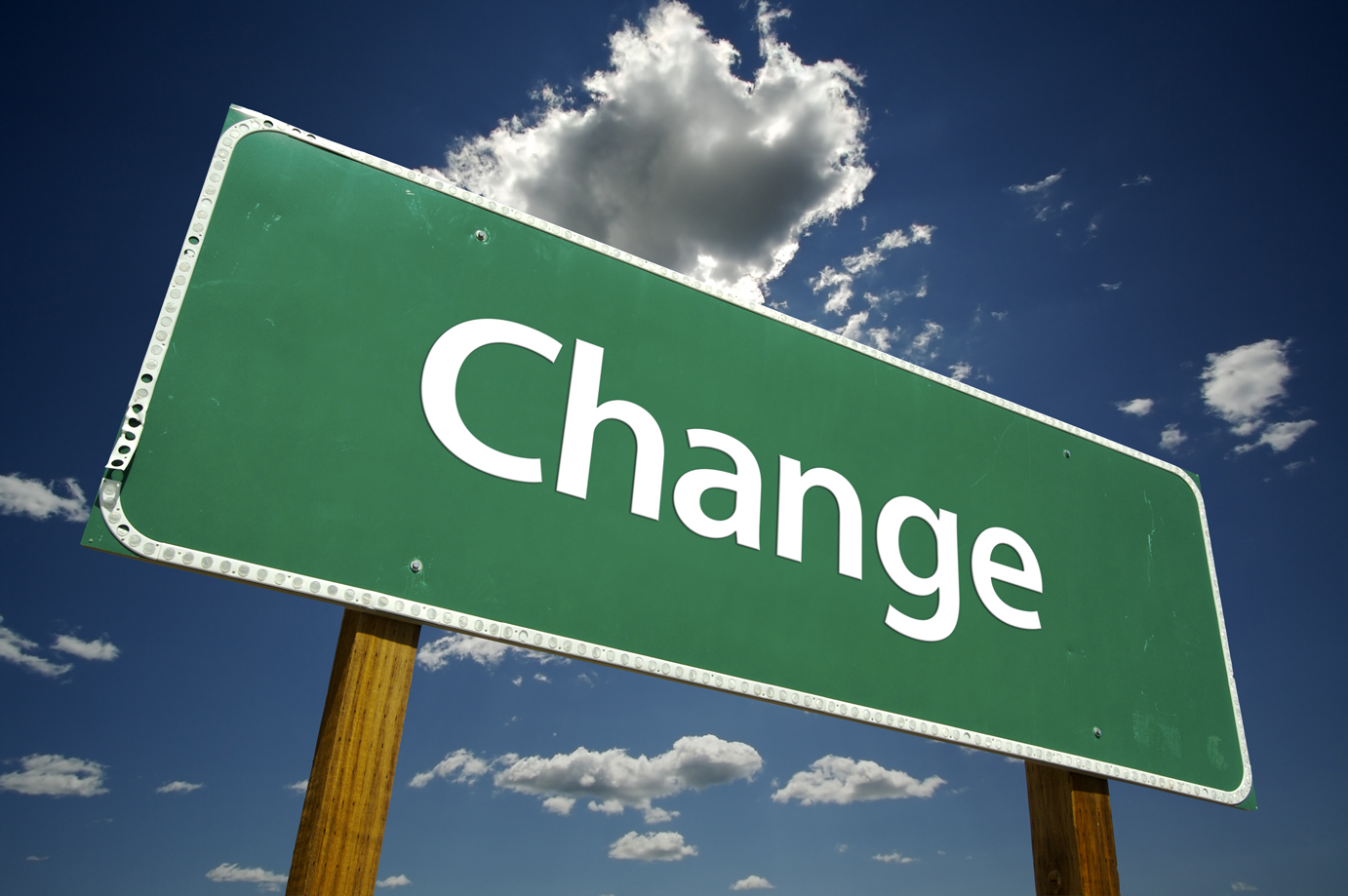 The new Handiham Radio Club email list is the place where members can ask questions and share their experiences with amateur radio and assistive technology. We have so many talented and highly experienced members in the Handiham Radio Club, making this an invaluable resource for information. If you are a Handiham Program member and would like to join the Handiham Radio Club email list, please send an email to Pemdy.
Due to the spread of COVID-19, we are not working from the office right now. We are still able to check our phone messages and return phone calls, and mail will be picked up as often as possible. Of course, the best way to get in touch with us during this time is via email.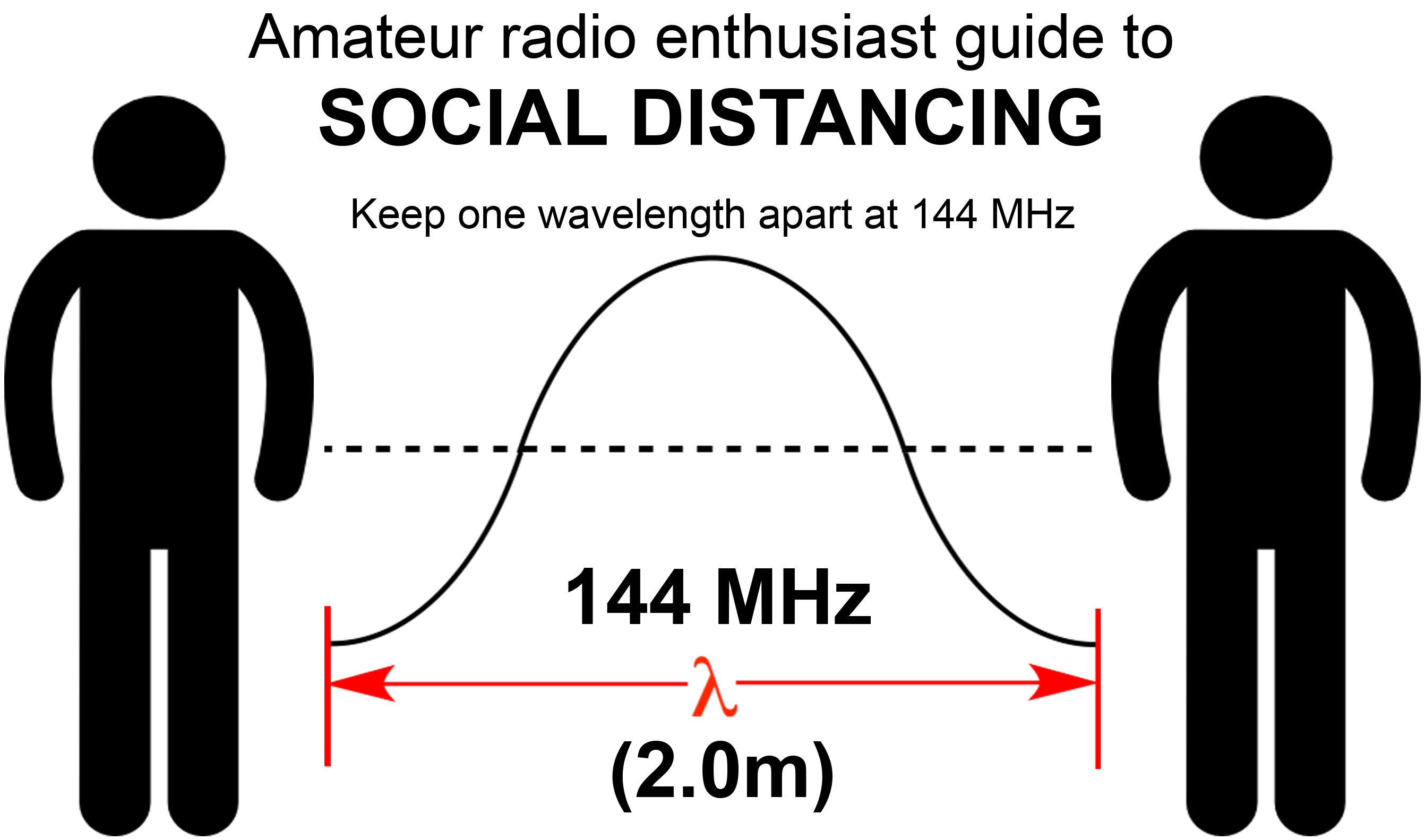 Along with the release of the new On the Air magazine, the magazine for beginner-to-intermediate ham radio operators, the ARRL is also doing a monthly podcast to take a deeper look at some of the topics and projects included in the magazine. The latest episode of the On the Air podcast (Episode 9) has more information about properly tuning signals on the HF bands along with some information on transceiver tools that will improve your listening. You can check it out at http://www.arrl.org/on-the-air-podcast.
If you are having trouble receiving your E-Letter, you can always go to https://handiham.org/wordpress1/weekly-e-letter/ to see the latest E-Letter. Additionally, you can go to https://handiham.org/audio/handiham.mp3 to listen to the current podcast. These links are updated each time a new E-Letter and podcast is released.
Pemdy and I will be working during our usual hours this week. If you call the Handiham Program office, please leave a message, and we will return your call as soon as we are available. When you leave that message, don't forget to leave your name, phone number, call sign, if you have one, and the reason for your call. Also, if you send an email, please include your name along with your call sign, and the reason for your email to speed up the response time. As always, if you need to update anything like your contact information, call sign, license class, membership, or members only log-in information, you can email us at handiham@allina.com.
In the E-Letter, there is an article about the Claro ScanPen app that reads text aloud, another article about some hams in Iowa who helped find two missing children, and the next part of a new interview with Diane, KK6LOE, our new Handiham Radio Club Net Manager. Of course, you can also find the regular articles you see here each week.
Do you have a story to share about assistive technology or ham radio related activities? Please send your articles and stories via email to Lucinda.Moody@allina.com or by calling me at 612-775-2290.
---
News in Assistive Technology
Claro ScanPen App
The Claro ScanPen App can scan and read text like many other apps, but it is more of an expert at reading text on objects and in non-standard printed documents. While it can't read everything, the Claro ScanPen app can read text on shiny backgrounds, curved objects, low contrast print, and also some cursive text. It can even read some handwriting. The app does not require an internet connection, and it performs these skills at no additional cost. You can check out a review of the app at: https://ndassistive.org/blog/claro-scanpen-for-android-scan-read-text-on-objects-for-free/
You can read more about the Android app at: https://www.clarosoftware.com/portfolio/claro-scanpen-android/
You can learn more about the iOS app at: https://www.clarosoftware.com/portfolio/claro-scanpen/
---
From the Mailbag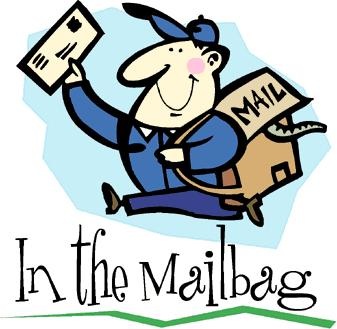 Hi Lucinda and all,

I really enjoyed Pete's letter in the E-letter last week. I have also spent a lot of time on VHF and UHF. For working scatter, I also used a homemade audio device that you would set to the top of the minute with WWV. This was made by a ham friend, Chris, N0JCF. I haven't talked to him in many years, but the timer is still operational in my shack. Unfortunately, it doesn't get used much anymore.

I sure would like to bring back working SSB meteor scatter. So, if anyone reading this has a reasonable 2 meter or, I should say, 6 meters and above station, they're welcome to contact me, and we can try it on anything from 6 meters on up.

I have not worked scatter above two meters, but, yes, I have worked meteor scatter on 10 meters—always random during the early morning of the ARRL 10 meter contest in December. It's usually during a shower.

I really want to try with someone on 222 MHz. I have worked aurora on 222 and also on 432 MHz but never meteor scatter. You can contact me directly at my call at ARRL.net

And when I say a reasonable station, I mean something like at least 100 watts and some kind of horizontal antenna. I run around 100 watts with a 7 element beam on 6 meters. I also run 100 watts into a 17 element beam on 2 meters. On 222, I am running around 100 watts into a 10 element beam. On 432, I am running 100 watts into a 16 element beam. The antennas are on my 50 foot tower. I hope to hear more people on VHF.

Thanks and 73,

Matt, KA0PQW
---
Hi all,

Are there any blind hams out there who use D-star? I'm asking because a ham said on his QRZ page that he used D-star in the Winter Field Day. So, obviously, contesting can be done on D-star. So, I thought I'd ask if any blind hams use D-star and how do they use it.

If any blind hams have experience like this, please send a reply to be put in the mailbag, and I'll contact you.

73,

Trippy, AC8S
---
Interview of the Week
This week, we hear more from Diane Fisher, KK6LOE, our new Handiham Radio Club Net Manager. Diane possesses both a love for the hobby and excellent interpersonal skills, making her an obvious choice for net manager. Please join me in welcoming Diane back for the next part of this interview.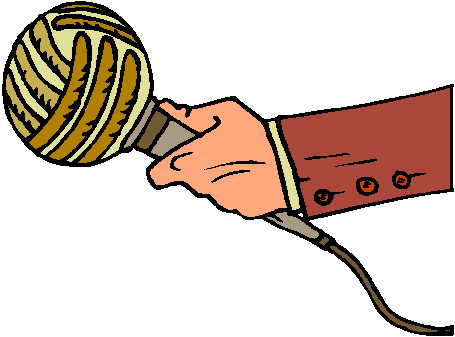 LM: How did you initially find out about the Handiham Program?

DF: I was originally licensed in '91. My call sign was KB0JQA. And I had heard about the Handiham organization, but I didn't take an active part in it. I had heard that they helped disabled hams find equipment and things like that, but back then you didn't have things like Echolink, so there was no net to check into, unless there was one on HF—and there probably was, but I didn't have any equipment, and I lived in an apartment, so that was pretty tough.

DF: But I had heard from other blind hams who had gotten equipment, beam direction detectors and things like that, so I was thinking that it would be something interesting to find out about. Unfortunately, I didn't get a chance to pursue it, even after I had upgraded to Tech Plus and then to General.

DF: And then, fast forward many years, my license ended up expiring in 2003, I think, because you have the grace period, or no, it would be 2004. So, there were many personal reasons that unfortunately my license ended up lapsing. Well, fast forward a few more years yet again to 2014 when my late partner, Tim, and I decided we would study together and get relicensed.

DF: So, we did, and then we found out about Echolink and the Handiham Conference Server. It was just amazing to see all kinds of different people with different disabilities coming together and joining these nets. And so, it kind of put us into a little bit more active role as ham operators once again and kind of rekindled my love for ham radio.

DF: When I was little, I had always had an interest in how radio waves worked back in the days when I used to DX on the AM broadcast band at night. If I missed an episode of Radio Mystery Theater, I could always tune it in whether it faded in and out or not. I didn't care! It was kind of neat to learn about the dynamics of radio and how it works, how different bands work during different times of the day and that. And that just to me was a very fascinating and exciting thing to explore.

LM: Yes. You're back in ham radio now, and you said you got back in 2014?

DF: Yes, I was relicensed as a Tech in 2014. I'm hoping to reinstate my old General Class license that I got back in 1992. Now, whether I get my old call sign back, that's not quite as big a deal to me. I love my 6 call, so I may just keep that, if the FCC will allow that.

LM: What is the process that you have to go through to get that license back?

DF: I think I just have to let them know to look up that old call sign and probably pay $15 to get that back.

LM: Okay. That would be great!

DF: Yes, definitely. If what I am hearing is true, then probably before long I'll have my old General Class license back, which would be great!

LM: Absolutely! Keep us informed, and we'll watch for that. So, you've just had the net manager position for a few weeks, since the meeting earlier in September, but do you have any goals or any thoughts about what you want to see happen with the Handiham net?

DF: Absolutely. I'd like to see more YLs check in. I think it's awesome that a lot of people—it's kind of neat because I've seen kind of a jump in net activity. But I think YLs out there need to know that this is not just a man's hobby, so I'd love to see more YLs check into the nets. I know there are quite a few who check into my good friend, Doug's net, who also lives here in Sacramento, but the net is open to YLs at the midday net as well as the evenings. So, I'd love to see YLs check into these nets as well.

LM: Yes, that would be great. And if you look at our typical camp population, usually we have about a third female to two-thirds male, but we could change that.

DF: Well, you have to start somewhere. I don't think there's anything wrong with girls getting their licenses, and having said that, it would be nice to see them become more, as we hams call it, radio-active.

LM: Yes! Absolutely. And I love to see the increased education in STEM.

DF: Oh, absolutely.

LM: I think that opens doors and just makes more things possible for anyone who gets into amateur radio.

DF: Oh, sure.
Stay tuned for the next part of our interview with Diane airing next week.
---
Ham Radio in the News
Hams Help Find Kids by Monitoring FRS Radios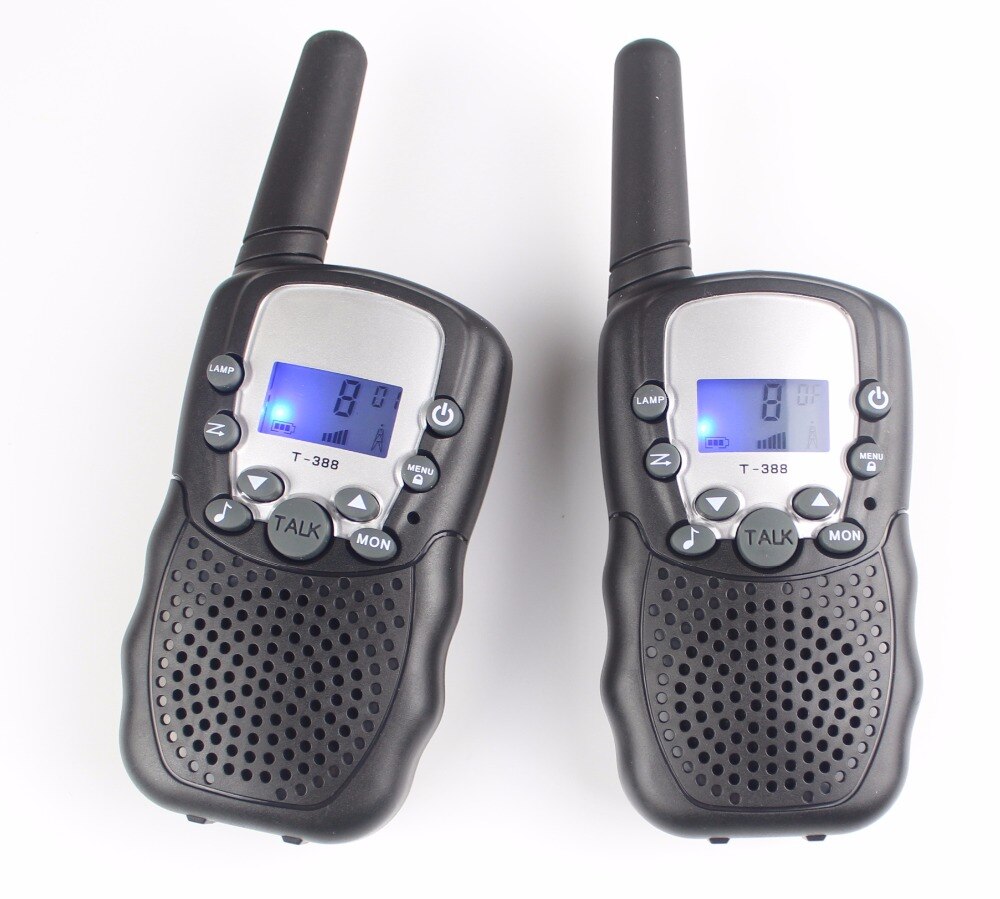 On Wednesday of last week, police received a call alerting them that two children, who were playing with FRS radios, had been missing for about an hour. Several officers were dispatched to conduct a visual search that was unsuccessful. The officer in charge, a ham, wanted to listen for the children on his handheld, but without his manual, he was unable to program the frequency. Listening to his local 2 meter repeater, he heard the regularly scheduled traffic net. After checking in, he explained the situation, and several stations started monitoring the FRS frequency. A short time later, one of the hams reported hearing the kids, and, after confirming the information, the officer in charge directed responding officers to the new search location where the children were subsequently located. The most surprising part of the situation, according to the officer in charge, was that the children were found in a different direction and area then they were presumed to be. Thanks to the quick thinking of several ham radio operators, there was a happy ending. To learn more, go to: http://www.arrl.org/news/hams-help-find-kids-by-monitoring-frs-radios
---
A Dip in the Pool

It's time to test our knowledge by taking a dip in the question pool…
Let's go to the new General Class pool this week to a question about HF mobile stations.
G4E05 Which of the following most limits an HF mobile installation?
A. Picket fencing.
B. The wire gauge of the DC power line to the transceiver.
C. Efficiency of the electrically short antenna.
D. FCC rules limiting mobile output power on the 75-meter band.
When 75 meter propagation goes long after dark, it is a great spot for making contacts more than 1,000 miles away. If you want to make those contacts from your mobile station, however, you will be limited by the efficiency of your electrically short antenna, making answer C the correct choice. On bands like 40 and 80 meters, no mobile antenna is efficient. All are electrically shortened and will operate at a loss. To offset this limitation, use the largest low-loss antenna coil loading system you can get.
---
Website Update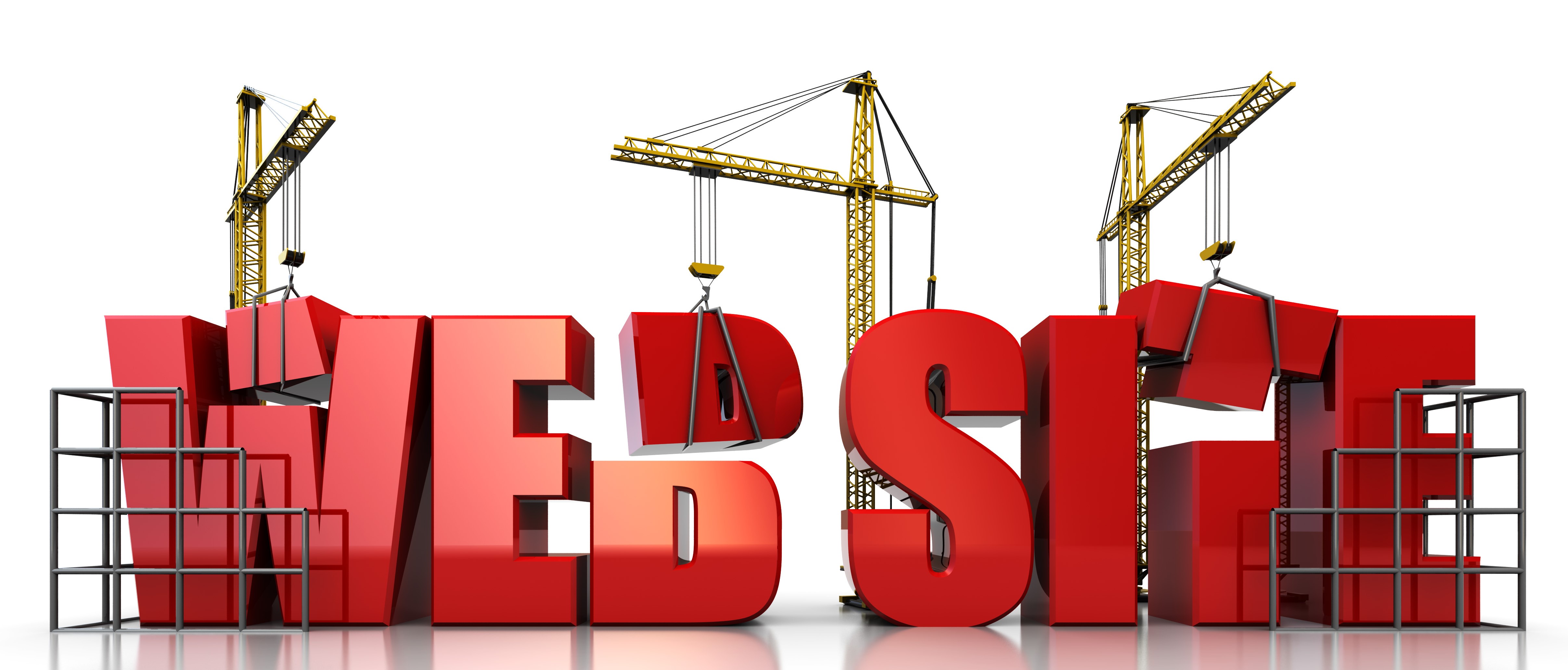 Here are the latest updates on the new Handiham.org website. Don't forget to monitor the site for updates throughout the week. When changes are made, I will post to the website. You can also find the latest updates any time by going to https://handiham.org/wordpress1/website-updates/. If you have any feedback about the website, I would love to hear from you. If you are a current member and your credentials are not allowing you to login to the site, please contact Pemdy for assistance at handiham@allina.com or 612-775-2291.
---
Equipment Connection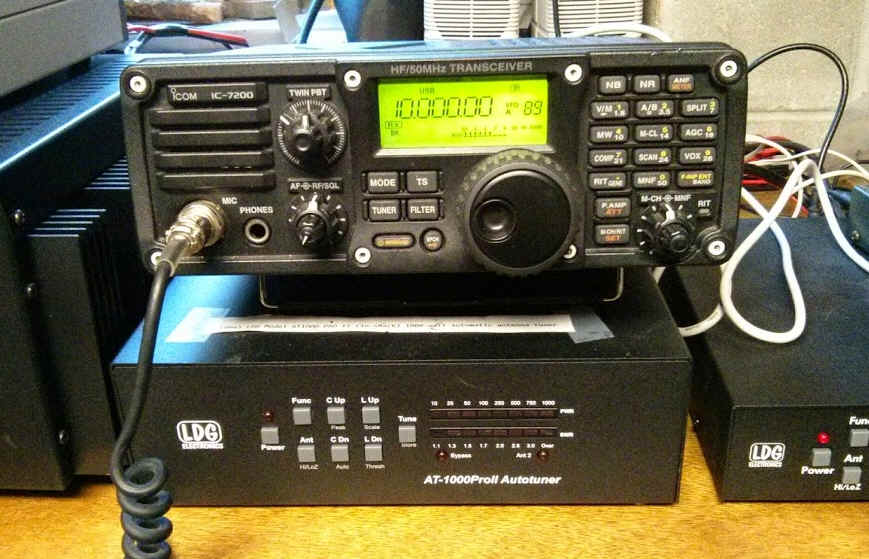 Equipment connections are happening, and the list is open! If you have a request for the Equipment Connection, contact me, leaving your name and phone number. I will call you to discuss your request. Please note that it may take several days for a return call due to all the other things going on in the Handiham Program. If you don't hear back from me after two weeks, you may contact me a second time. Additionally, if you have received any equipment from the Handiham Program during the last 12 months, you will automatically be placed at the bottom of the list so that others can also participate in the Equipment Connection.
Many thanks to the numerous people who have offered equipment for Handiham Members. If you have equipment that you would like to donate to a Handiham Program member, please email Lucinda at Lucinda.Moody@allina.com or call 1-612-775-2290.
---
Help Needed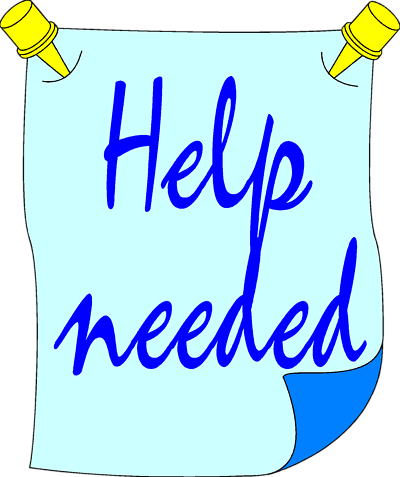 The Handiham Program needs contributors to Handiham World. Do you have a particular interest in amateur radio that you would like to share with others? Maybe you have a particular mode or band you like to operate and have learned a lot about. Or maybe you have some great stories to share from your experiences in the amateur radio hobby. Put your writing skills to work for Handiham World by sending your submissions to Lucinda.Moody@allina.com.
We are always looking for more readers, including some with a background in teaching in STEM related fields, especially if you have also worked with students requiring accommodations. We also need some readers with a background in teaching in STEM related fields, especially if you have also worked with students requiring accommodations. This volunteer position requires you to use your own equipment to record, however, we will provide the reading materials. If you or someone you know would like to try reading material for the members only section, please contact me for more information on how to submit a demo recording.
We need help updating our available resources for members. If you are blind and enjoy using your ham radio or assistive technology related devices, your assistance is especially needed. It would be a big help to your fellow Handiham Members if you would record a tutorial or product review. These need to be sent in Mp3 format, and the Handiham Program reserves the right to edit the recordings as needed before publishing in the Members Only section of the Handiham.org website. Please contact me at Lucinda.Moody@allina.com or 612-775-2290 if you have any questions.
I want to say a big thank you to those who have made or volunteered to make tutorials for the Members Only portion of the website. We have already had a number of members step up to offer their services, and their help is greatly appreciated! We also have some new readers who are working on some books, so keep watching for website updates as we add more content.
---
Check into our Handiham nets… Everyone is welcome!
How to find the Handiham Net:
The Handiham EchoLink conference is 494492. Connect via your iPhone, Android phone, PC, or on a connected simplex node or repeater system in your area.
The Handiham DMR Talkgroup on Brandmeister is 31990. On AllStar, it is available at node 47367.
The Handiham Net will be on the air daily. If there is no net control station on any scheduled net day, we will have a roundtable on the air get-together.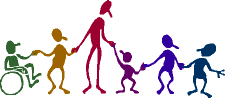 Our daily Echolink net continues to operate for anyone and everyone who wishes to participate at 11:00 hours CDT (Noon Eastern and 09:00 Pacific), as well as Wednesday evenings at 19:00 hours CDT (7 PM). If you calculate GMT, the time difference is that GMT is five hours ahead of Minnesota time during the summer.
Doug, N6NFF, poses a trivia question in the first half of the Wednesday evening session, so check in early if you want to take a guess. The answer to the trivia question is generally given shortly after the half-hour mark. A big THANK YOU to all of our net control stations.
---
Membership
You can pay your Handiham dues and certain other program fees on line. Simply follow the link to our secure payment site, then enter your information and submit the payment.

Handiham annual membership dues are $15.00. The lifetime membership rate is $150.00.
MEMBERSHIP DUES PAYMENT LINK
If you want to donate to the Handiham Program, please use our donation website. The instructions are at the following link:
DONATION LINK
As always, while our other services require that you have a current Handiham Program membership, you do not have to be a member to receive the Handiham World E-Letter.
How to contact us
There are several ways to contact us.
Postal Mail:
Courage Kenny Handiham Program
3915 Golden Valley Road MR 78446
Golden Valley, MN 55422
E-Mail: handiham@allina.com
Preferred telephone: 1-612-775-2291
Toll-Free telephone: 1-866-HANDIHAM (1-866-426-3442)
Note: Tuesdays through Thursdays between 9:00 AM and 3:00 PM United States Central Time are the best times to contact us.
You may also call Handiham Program Coordinator Lucinda Moody, AB8WF, at: 612-775-2290.
73, and I hope to hear you on the air soon!
For Handiham World, this is Lucinda Moody, AB8WF
The weekly e-letter is a compilation of assistive technology, operating information, and Handiham Program news. It is published on Mondays, and is available to everyone free of charge. Please email handiham@allina.com for changes of address, unsubscribes, etc. Include your old email address and your new address.
Podcast: Play in new window | Download