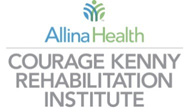 Courage Kenny Rehabilitation Institute Handiham World Weekly E-Letter for the week of October 26, 2020
This is a free weekly news & information update from the Courage Kenny Handiham Program, serving people with disabilities in Amateur Radio since 1967.
Our contact information is at the end.
Listen here:
https://handiham.org/audio/handiham26OCT2020.mp3

Get this podcast in iTunes:
https://itunes.apple.com/us/podcast/handiham-world/id1457854439?mt=2&app=podcast
RSS feed for the audio podcast if you use other podcasting software:
https://handiham.org/wordpress1/feed/podcast/
Subscribe or change your subscription to the E-mail version here.
---
Welcome to Handiham World.
In this edition:
A note from the coordinator
News in Assistive Technology
From the Mailbag
Interview of the Week
Ham Radio in the News
A Dip in the Pool
Website Update
Equipment Connection
Help Needed
Check into our nets!
…And more!
---
A note from the coordinator…
It's difficult to believe that this is week 5 of the Morse code class. John Farina, W2QCY, was the instructor this week. Next week, we will have Tom Behler, KB8TYJ, back to teach. In addition to a recording of each week's class session, students also receive a second recording with more practice to help solidify what they learned in class. If this class sounds like something you would like to participate in or if you are interested in an intermediate level Morse code class to increase your speed, you can ask Pemdy to put you on the list for the next classes in 2021.


Thanks to the success of the 2020 Virtual Get on the Air class, we are already working on plans for the next Get on the Air session in February of 2021. This will be an intermediate level class with more in-depth coverage of topics. If you want to be placed on the list to receive an application, please contact Pemdy.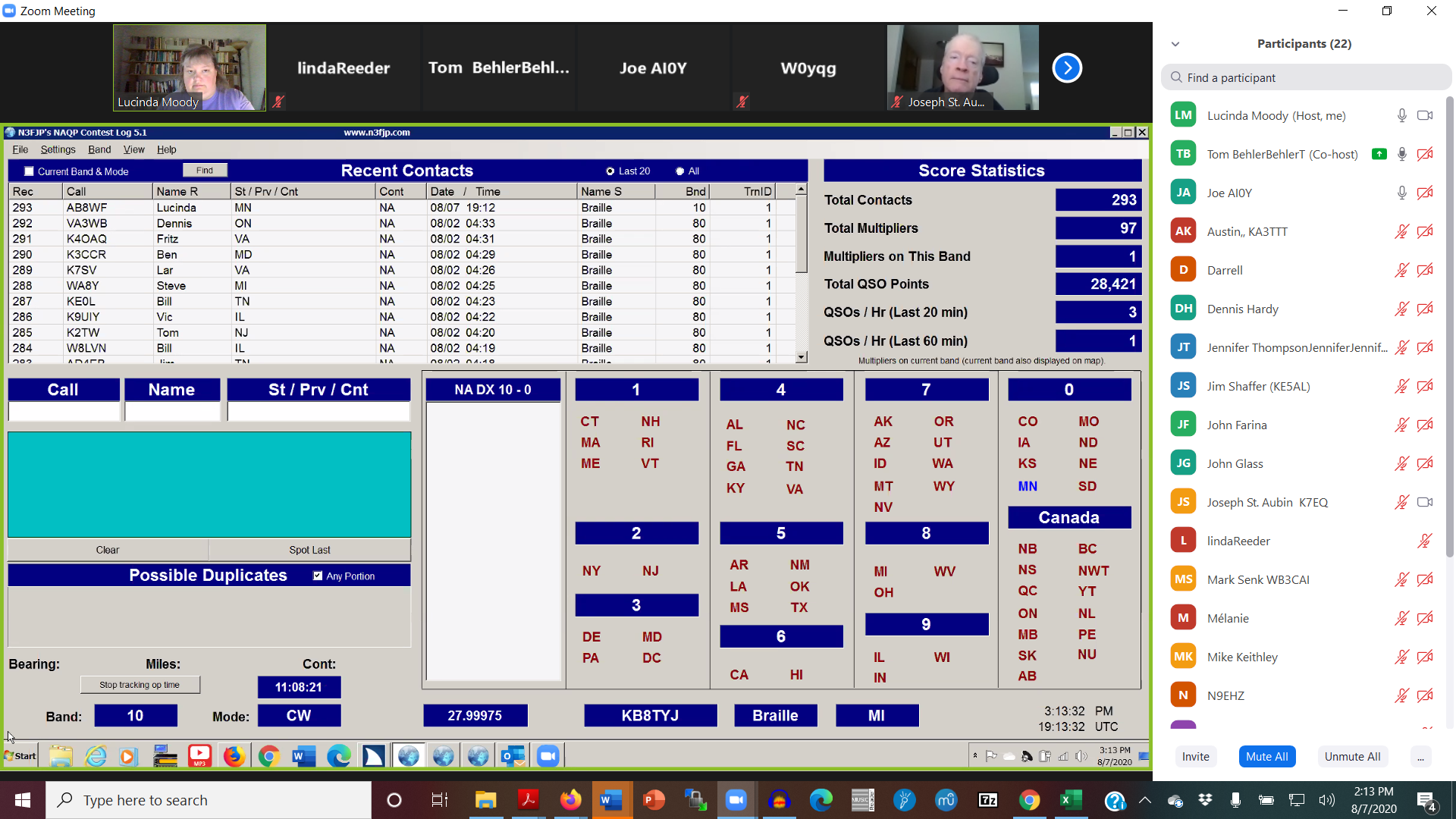 The Handiham World E-letter list along with Handiham Notify and the Handiham Radio Club lists are moving to Groups.io. Invitations have gone out to everyone on the old Handiham E-letter and Handiham Notify lists. If you haven't received one, please contact Pemdy for assistance. Once you are subscribed to the new lists at Groups.io, you will be unsubscribed from the old lists. All you have to do to subscribe is reply and send when you receive the invitations. You don't have to type anything additional in the email to be subscribed to the new lists. Just like with the old Handiham World E-letter and Handiham Notify lists, you can't post emails to the new lists. The lists are only for receiving notifications and E-Letters from the Handiham Program. Please note, while Handiham World is available to everyone, only current members of the Handiham Program are eligible to join Handiham Notify and the Handiham Radio Club lists. We are enjoying the improved accessibility with Groups.io.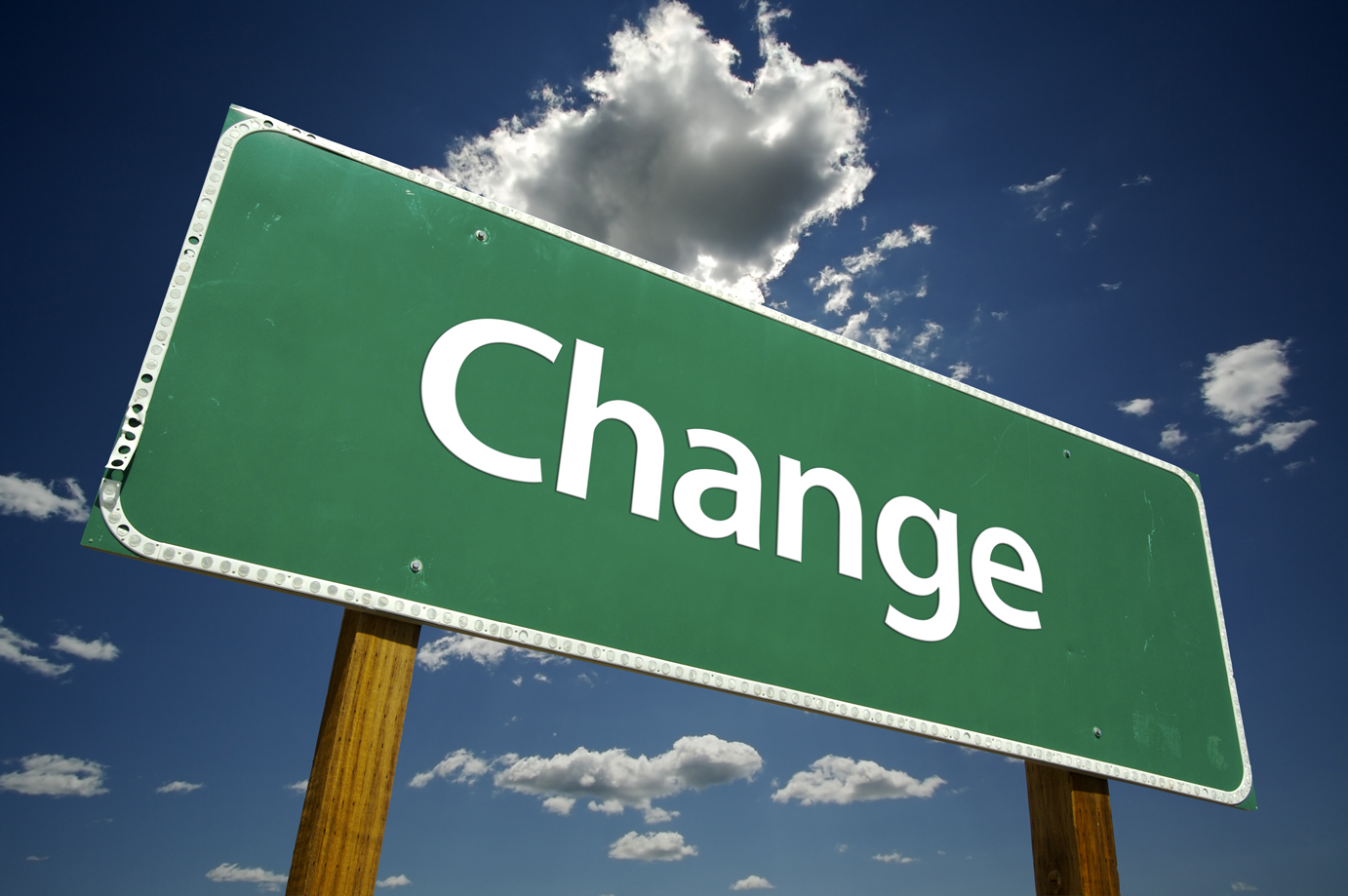 The new Handiham Radio Club email list is the place where members can post, ask questions, and share their experiences with amateur radio and assistive technology. We have so many talented and highly experienced members in the Handiham Radio Club, making this an invaluable resource for information. If you are a Handiham Program member and would like to join the Handiham Radio Club email list, please contact Pemdy.
Due to the spread of COVID-19, we are not working from the office right now. We are still able to check our phone messages and return phone calls, and mail will be picked up as often as possible. Of course, the best way to get in touch with us during this time is via email.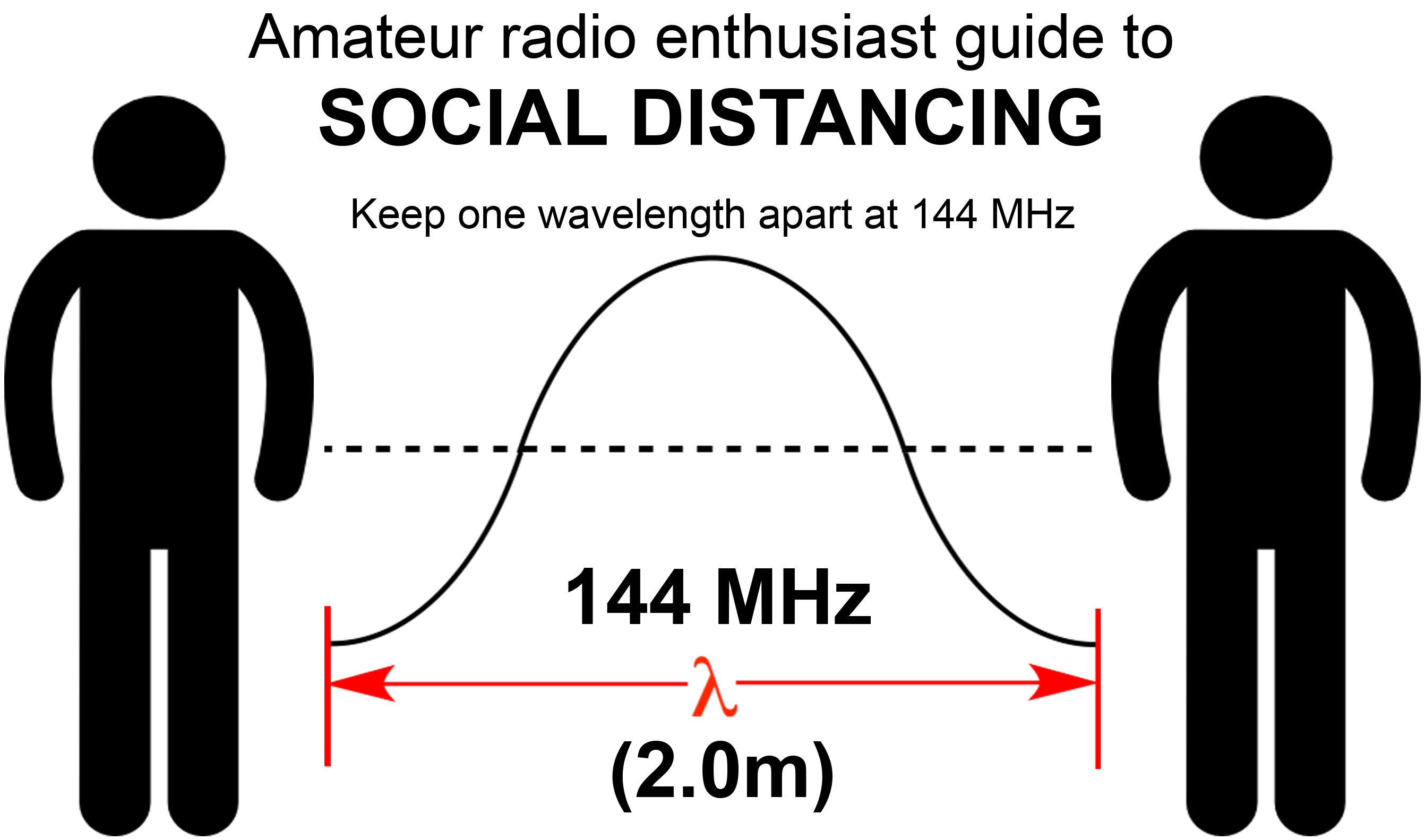 Along with the release of the new On the Air magazine, the magazine for beginner-to-intermediate ham radio operators, the ARRL is also doing a monthly podcast to take a deeper look at some of the topics and projects included in the magazine. The latest episode of the On the Air podcast (Episode 10) has an interview about the ARRL's new Learning Network webinars. You can check it out at http://www.arrl.org/on-the-air-podcast.
If you are having trouble receiving your E-Letter, you can always go to https://handiham.org/wordpress1/weekly-e-letter/ to see the latest E-Letter. Additionally, you can go to https://handiham.org/audio/handiham.mp3 to listen to the current podcast. These links are updated each time a new E-Letter and podcast is released.
Pemdy and I will be working during our usual hours this week. If you call the Handiham Program office, please leave a message, and we will return your call as soon as we are available. When you leave that message, don't forget to leave your name, phone number, call sign, if you have one, and the reason for your call. Also, if you send an email, please include your name along with your call sign, and the reason for your email to speed up the response time. As always, if you need to update anything like your contact information, call sign, license class, membership, or members only log-in information, you can email us at handiham@allina.com.
In the E-Letter, there is an article about a new accessible watch, another article about activations for yet another tropical storm, and the first part of a new interview with Tom, KB8TYJ, one of our Morse code class instructors. Of course, you can also find the regular articles you see here each week.
Do you have a story to share about assistive technology or ham radio related activities? Please send your articles and stories via email to Lucinda.Moody@allina.com or by calling me at 612-775-2290.
---
News in Assistive Technology
New Accessible Watch from Eone
The founder of Eone realized there was a need for an accessible, stylish watch for people who are blind or visually impaired when his friend and classmate couldn't tell time during the class. While his friend had a talking watch, using it during a lecture would have been disruptive. Looking for better alternative, the Bradley timepiece from Eone was designed through a collaboration between designers and people with vision impairments to create a watch that is accessible for people who are sighted or blind. Time is indicated by two ball bearings, one that marks minutes and the other that marks hours. To learn more, check out the following website at: https://www.watches.com/collections/eone-watches
You can also watch a video from Sam at the Blind Life at: https://youtu.be/ia1QNFgS6RE
---
From the Mailbag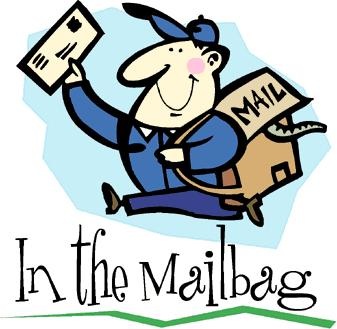 Please pass this to every ham operator that you know of.

Many thanks,

Ron, KR3DOG

Subject: This is a call to action for the ARRL.

Greetings fellow ARRL members,

It is time to protest the imposition of fees for Amateur Radio Licensing. Many members shared concerns about the FCC's proposal for a $50 "application fee" for license applications in the Amateur Radio Service. The Notice of Proposed Rulemaking (NPRM) was published in the Federal Register (https://tinyurl.com/yyk8f2yp). The deadline for comments is November 16, and the Reply comment deadline is November 30.

With this in mind, I am extending the following suggestions you might consider using in writing to the FCC in response to the NPRM. Our thanks to Dave Siddall K3ZJ, ARRL Counsel, for these guidelines. Be sure to carefully review the article as the information therein will assist with much of the applicable background.

This subject is critical, and the timing is critical. I urge you to contact the FCC now. The address and related information is contained in the article referenced in the Federal Register. Please use your own words to express your objections to the proposed fees.

(Good) Arguments Against FCC Fees for Radio Amateurs:

Amateurs contribute to the public good. In many areas they provide an emergency communications backbone capability at no taxpayer cost. Consistently we have witnessed storms and natural disasters completely wipe out internet, cellular, and other means of communication. Radio amateurs often fill that void on an unmatched, flexible basis when needed. One recent example is the California wildfires.

Unlike operators in other FCC licensed services, Amateur Radio operators by law domestic and international — must eschew using their license for any pecuniary interest. Amateurs are prohibited from earning or charging any money for any communications activity. The expenses for their equipment and activities come out of their own pockets, with no opportunity for reimbursement or payment of any kind.

The United States is experiencing a severe lack of RF engineers and expertise at the very time it is needed by the burgeoning wireless industries. Amateur radio is helping to meet the deficit, but much more is needed and youngsters (High School and College-aged) are least able to afford licensing fees. RF knowledge and related digital expertise is needed to maintain U.S. leadership in wireless industries.

At a minimum, young people (below the age of 26) should be exempt from the proposed license fees. Amateur radio is self-regulating. (a) Amateur examinations are written and administered by radio amateur volunteers. (b) Examination results and paperwork most often are submitted electronically to the FCC. Electronic submission could be required if there would be a cost savings to the Commission. (c) Amateur radio educational classes are conducted by volunteers who by-and-large do not charge fees or tuition for teaching. (d) The amateur service, in cooperation with the FCC's Enforcement Bureau, has a volunteer corps that monitors the amateur airwaves and has programs that try to prevent their misuse before FCC involvement might be needed. The amateurs also observe non-amateur signals both within amateur spectrum and outside it, and report unusual or suspicious signals. Amateur radio continues to be a source of significant technological innovation that should be encouraged, not discouraged.

Some Suggestions:

We do not recommend arguing that the $50, fee every 10 years, which amounts to $5.00 a year, will harm or kill amateur radio, even though as proposed this is for each covered application, which includes upgrade applications. Tech-General-Extra could be $150. If exams were taken at different sessions, it would be a substantial amount. But it is not a good idea to say the whole service turns on $5/year for each licensee.

The Commission argues that the charges are required by the statute. The word used in the Congressional Act which directs the FCC to collect fees is "shall", which is mandatory, not optional. But the statute does not set the amount, nor does it prohibit reasonable exceptions evidenced by the Commission's proposal to exempt from fees administrative update applications based on policy grounds.

This is not aimed at amateur radio to kill it. There is a long history and precedent on charging fees for the licensing service involved, just as there is for passports, green cards, drivers' licenses (issued by states), etc. Better to make pertinent arguments on why the fees would impair the public benefits of the amateur radio service than argue that the whole service might die as a result of a fee that, in fact, is less than the fee many of us paid in the 1960's and 1970's.

For background: this proceeding is being handled by staff unfamiliar with amateur radio. It is being handled in the FCC's Office of Managing Director (OMD), not in the Wireless Telecommunications Bureau where the amateur-specific Part 97 matters are handled. The focus of OMD is accounting budgets and the like for the entire Commission. The fee proposals cover every FCC license and service across the board, and the consideration was directed by Congress. It is recommended that respondents keep "ham jargon" out of the comments, which would not be understood by the intended recipients.

Thank you.

Comments to the Federal Communication Commission may be filed online at: https://www.fcc.gov/ecfs/filings
FCC's Electronic Comment Filing System (ECFS) reference – posting to MD Docket No. 20-270
---
Interview of the Week
Tom Behler, KB8TYJ, joins us this week for the first part of a new interview talking about the virtual Morse code class. Tom is one of three instructors teaching the class. Tom is both a member and volunteer in the Handiham Program and brings a great deal of experience thanks to his many years as an active ham radio operator. Please join us for the first part of this interview.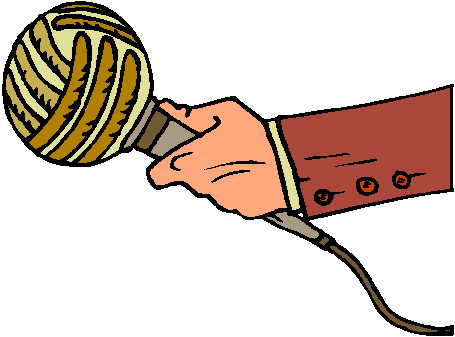 LM: So, we've got Tom here, and we're going to be talking today about the Morse code class. This is the Handiham Program's first virtual Morse code class. Many years ago, we used to teach Morse code at Radio Camp in person, and there used to be tapes that we would send out, different forms of material for learning Morse code. Of course, this was back when Morse code was required for a ham radio license, but now we get to learn Morse code because we want to. So, why don't you tell us a little about the class, Tom?

TB: All right. This is to me a perfect example of how ham radio operators can improvise and make things happen. Again, previously Handihams had done these things in person. Well, we can't do that now because of the pandemic. There's no Radio Camp in the near future, so Lucinda had the foresight to say, let's see if we can put together a Morse code class, virtually, and see how it works out.

TB: So, we started meeting, I want to say back in July, maybe, July or early August, to kind of figure out how to do this. And we pursued a number of options, but the option we kind of decided on has really been working. We have one of our teachers, Jim, KE5AL, who I found out recently had been a computer programmer. He actually developed the program that we can use to send the code. It's kind of a work in progress, and it was really kind of neat to see it happen. So, we were using the program he created, and it seems to be working out very well.

TB: I don't know, Lucinda. You can tell me more, but I think there is a core group of about seven to eight students. I think some of the others come and go, but we have a nice core group of students, and they're all hanging in there.

TB: We have just finished week 4, I believe, and we're just about through the alphabet letters. We have a few more to do yet. And then we're going to start numbers, and we've been working on prosigns that are used in CW QSOs. And we give them a little bit each week, and we do things like words and sentences. And last week, we had some fun. We got involved with state abbreviations, trying to send those in CW just to give people an idea of what they sounded like. And it was really fun, and I hope it remains fun.

TB: One of the things we don't want is for this to become a chore or something that people dread doing or facing. We want it to be something that they want to do, and so far, that seems to be working out really well.

LM: And the reality is that the more we can keep learning fun, the more people are engaged and will do the practice that is needed to learn Morse code.

TB: Yeah, and Lucinda's been really good. You send the recordings. The classes are recorded, and Lucinda sends those recordings out on Tuesdays, I believe it is, and then she follows it up with a practice session for each week. So, everybody has all the material there that they can work with any time they want to.

TB: We tell people, do not set up really long practice sessions for yourself. Just 15 minutes a day, a few times a day. Just keep it alive, play the recordings, work through the things that you're having trouble with, and that's what the students seem to be doing. And we will at times present the material and then say, did anybody get that. And I'm surprised that people are getting the stuff. I mean, they're copying the code. It's working, and that's what we like to see.

LM: Yes. It's exciting to hear people participate and respond and know that they're learning.

TB: Right, and that's the thing, and as Lucinda said, people are doing it now because they want to do it. It's not something that they have to do in order to upgrade their license. And in my view, that makes a huge, huge difference.

LM: Absolutely. You know, it used to be you had to learn Morse code to get that original license, and you had to increase your speed to upgrade. And there was some advantage in that everybody knew Morse code, but that also kept a number of people out of ham radio because of fear of learning Morse code. But now you get to do it simply for the love of it.

TB: And one of the things that we're trying to get people to see is that it's nothing to fear, really. Learning Morse code is like learning a language. And if you're interested in learning the language we call Morse code, and you stick with it, you will get there.
Stay tuned for the next part of our interview with Tom airing next week.
---
Ham Radio in the News
WX4NBC at the National Hurricane Center will Activate, other Resources on Alert

The National Hurricane Center will activate in response to Tropical Storm Zeta today. Surface reports are requested from stations or vessels in the affected area, regardless of weather data. The surface reports play a critical part in helping forecasters understand what is happening in real time on the ground. Currently, the Hurricane Watch Net is in Alert Level 3, Standby Mode, noting that the tropical storm could impact its area of interest within the next two days. Louisiana ARES also goes on alert today in anticipation of the storm. Additionally, the ARRL has prepositioned communications equipment in Louisiana to assist in responding to the storm as needed. To learn more, go to: http://www.arrl.org/news/wx4nhc-at-the-national-hurricane-center-will-activate-other-resources-on-alert
---
A Dip in the Pool

It's time to test our knowledge by taking a dip in the question pool…
Let's go to the new Extra Class pool this week to a question about VFOs.
E7H06 Which of the following oscillator circuits are commonly used in VFOs?
A. Pierce and Zener.
B. Colpitts and Hartley.
C. Armstrong and Deforest..
D. Negative feedback and balanced feedback.
Both the Colpitts and Hartley variable frequency oscillators are self-excited, providing continuous, smooth, variable tuning for older VFO transceivers, making answer B the correct choice. If you have a newer radio, however, even though they indicate that they have a VFO, they really have a digitally controlled optical reader. They do behave, however, as though there is a large capacitor behind the tuning dial.
---
Website Update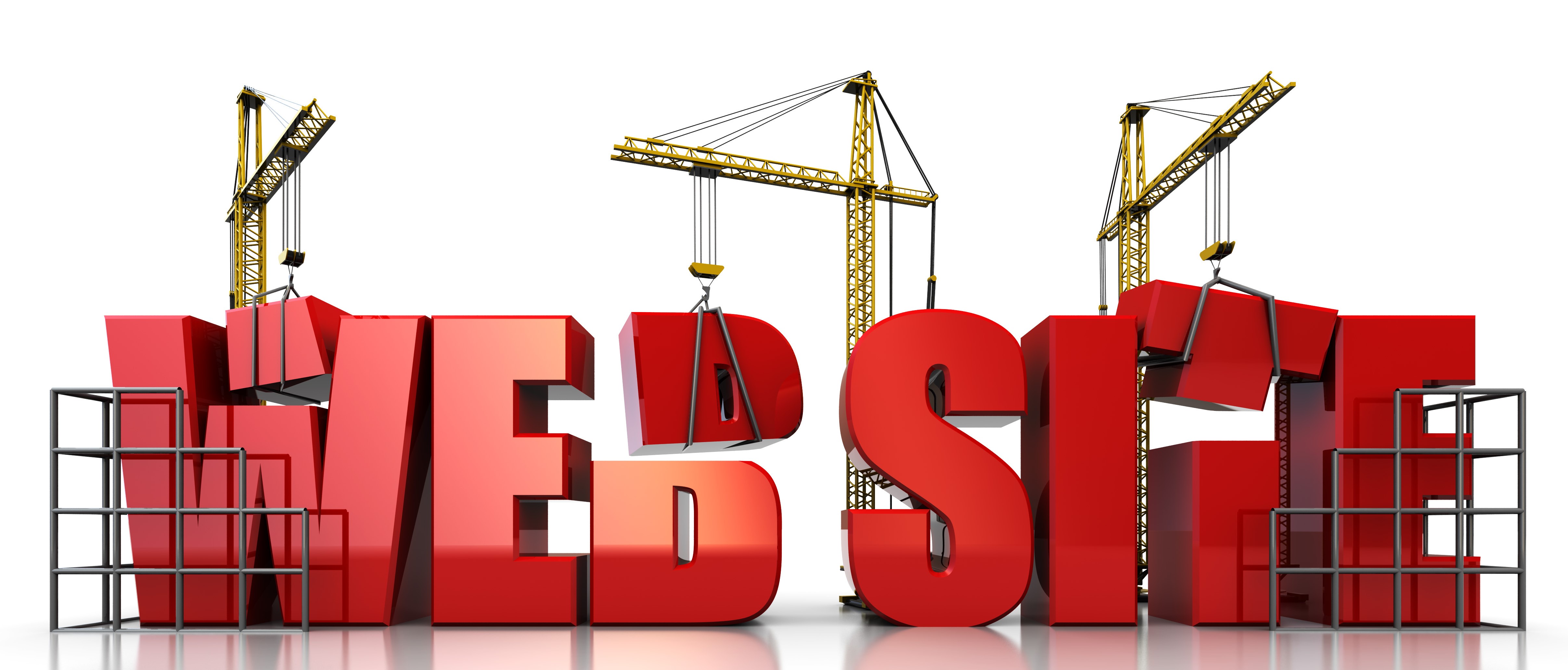 Here are the latest updates on the new Handiham.org website. Don't forget to monitor the site for updates throughout the week. When changes are made, I will post to the website. You can also find the latest updates any time by going to https://handiham.org/wordpress1/website-updates/. If you have any feedback about the website, I would love to hear from you. If you are a current member and your credentials are not allowing you to login to the site, please contact Pemdy for assistance at handiham@allina.com or 612-775-2291.
---
Equipment Connection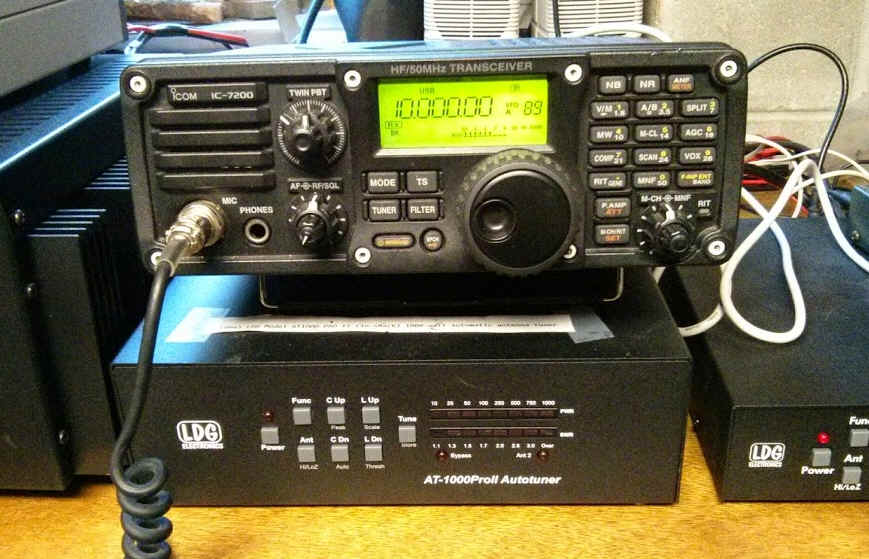 Equipment connections are happening, and the list is open! If you have a request for the Equipment Connection, contact me, leaving your name and phone number. I will call you to discuss your request. Please note that it may take several days for a return call due to all the other things going on in the Handiham Program. If you don't hear back from me after two weeks, you may contact me a second time. Additionally, if you have received any equipment from the Handiham Program during the last 12 months, you will automatically be placed at the bottom of the list so that others can also participate in the Equipment Connection.
Many thanks to the numerous people who have offered equipment for Handiham Members. If you have equipment that you would like to donate to a Handiham Program member, please email Lucinda at Lucinda.Moody@allina.com or call 1-612-775-2290.
---
Help Needed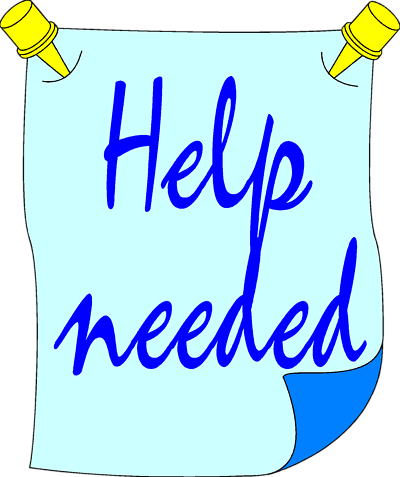 The Handiham Program needs contributors to Handiham World. Do you have a particular interest in amateur radio that you would like to share with others? Maybe you have a particular mode or band you like to operate and have learned a lot about. Or maybe you have some great stories to share from your experiences in the amateur radio hobby. Put your writing skills to work for Handiham World by sending your submissions to Lucinda.Moody@allina.com.
We are always looking for more readers, including some with a background in teaching in STEM related fields, especially if you have also worked with students requiring accommodations. We also need some readers with a background in teaching in STEM related fields, especially if you have also worked with students requiring accommodations. This volunteer position requires you to use your own equipment to record, however, we will provide the reading materials. If you or someone you know would like to try reading material for the members only section, please contact me for more information on how to submit a demo recording.
We need help updating our available resources for members. If you are blind and enjoy using your ham radio or assistive technology related devices, your assistance is especially needed. It would be a big help to your fellow Handiham Members if you would record a tutorial or product review. These need to be sent in Mp3 format, and the Handiham Program reserves the right to edit the recordings as needed before publishing in the Members Only section of the Handiham.org website. Please contact me at Lucinda.Moody@allina.com or 612-775-2290 if you have any questions.
I want to say a big thank you to those who have made or volunteered to make tutorials for the Members Only portion of the website. We have already had a number of members step up to offer their services, and their help is greatly appreciated! We also have some new readers who are working on some books, so keep watching for website updates as we add more content.
---
Check into our Handiham nets… Everyone is welcome!
How to find the Handiham Net:
The Handiham EchoLink conference is 494492. Connect via your iPhone, Android phone, PC, or on a connected simplex node or repeater system in your area.
The Handiham DMR Talkgroup on Brandmeister is 31990. On AllStar, it is available at node 47367.
The Handiham Net will be on the air daily. If there is no net control station on any scheduled net day, we will have a roundtable on the air get-together.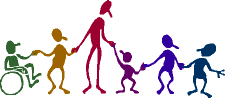 Our daily Echolink net continues to operate for anyone and everyone who wishes to participate at 11:00 hours CDT (Noon Eastern and 09:00 Pacific), as well as Wednesday evenings at 19:00 hours CDT (7 PM). If you calculate GMT, the time difference is that GMT is five hours ahead of Minnesota time during the summer.
Doug, N6NFF, poses a trivia question in the first half of the Wednesday evening session, so check in early if you want to take a guess. The answer to the trivia question is generally given shortly after the half-hour mark. A big THANK YOU to all of our net control stations.
---
Membership
You can pay your Handiham dues and certain other program fees on line. Simply follow the link to our secure payment site, then enter your information and submit the payment.

Handiham annual membership dues are $15.00. The lifetime membership rate is $150.00.
MEMBERSHIP DUES PAYMENT LINK
If you want to donate to the Handiham Program, please use our donation website. The instructions are at the following link:
DONATION LINK
As always, while our other services require that you have a current Handiham Program membership, you do not have to be a member to receive the Handiham World E-Letter.
How to contact us
There are several ways to contact us.
Postal Mail:
Courage Kenny Handiham Program
3915 Golden Valley Road MR 78446
Golden Valley, MN 55422
E-Mail: handiham@allina.com
Preferred telephone: 1-612-775-2291
Toll-Free telephone: 1-866-HANDIHAM (1-866-426-3442)
Note: Tuesdays through Thursdays between 9:00 AM and 3:00 PM United States Central Time are the best times to contact us.
You may also call Handiham Program Coordinator Lucinda Moody, AB8WF, at: 612-775-2290.
73, and I hope to hear you on the air soon!
For Handiham World, this is Lucinda Moody, AB8WF
The weekly e-letter is a compilation of assistive technology, operating information, and Handiham Program news. It is published on Mondays, and is available to everyone free of charge. Please email handiham@allina.com for changes of address, unsubscribes, etc. Include your old email address and your new address.
Podcast: Play in new window | Download