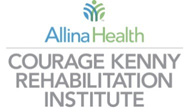 Courage Kenny Rehabilitation Institute Handiham World Weekly E-Letter for the week of November 16, 2020
This is a free weekly news & information update from the Courage Kenny Handiham Program, serving people with disabilities in Amateur Radio since 1967.
Our contact information is at the end.
Listen here:
https://handiham.org/audio/handiham16NOV2020.mp3

Get this podcast in iTunes:
https://itunes.apple.com/us/podcast/handiham-world/id1457854439?mt=2&app=podcast
RSS feed for the audio podcast if you use other podcasting software:
https://handiham.org/wordpress1/feed/podcast/
Subscribe or change your subscription to the E-mail version here.
---
Welcome to Handiham World.
In this edition:
A note from the coordinator
News in Assistive Technology
From the Mailbag
Interview of the Week
Ham Radio in the News
A Dip in the Pool
Website Update
Equipment Connection
Help Needed
Check into our nets!
…And more!
---
A note from the coordinator…
If you have not yet filed your comments on the FCC proposal to increase fees for amateur radio operators, today is your last chance to do so. The ARRL will file comments opposing the proposal, and with the November 16th deadline, they are asking members to add their voices by filing comments as well. To help you with this process, the ARRL has prepared a Guide to Filing Comments with the FCC located at http://arrl.org/fcc-fees-proposal with tips and filing instructions.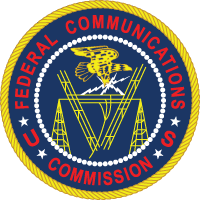 We will be holding a Member Gratitude Gathering on Saturday, November 28th, at 3 PM Central Time. That's 1 PM Pacific, 2 PM Mountain, 3 PM Central, and 4 PM Eastern. All Handiham Program members are welcome and encouraged to join. A Zoom invitation will be sent to everyone on the new Handiham Notify list on Groups.io. If you have not yet changed your membership email from Freelists to Groups.io, please contact Pemdy for assistance. You don't want to miss your chance to come to our virtual gathering! Attendees will be eligible for prizes, and you do have to be present to win.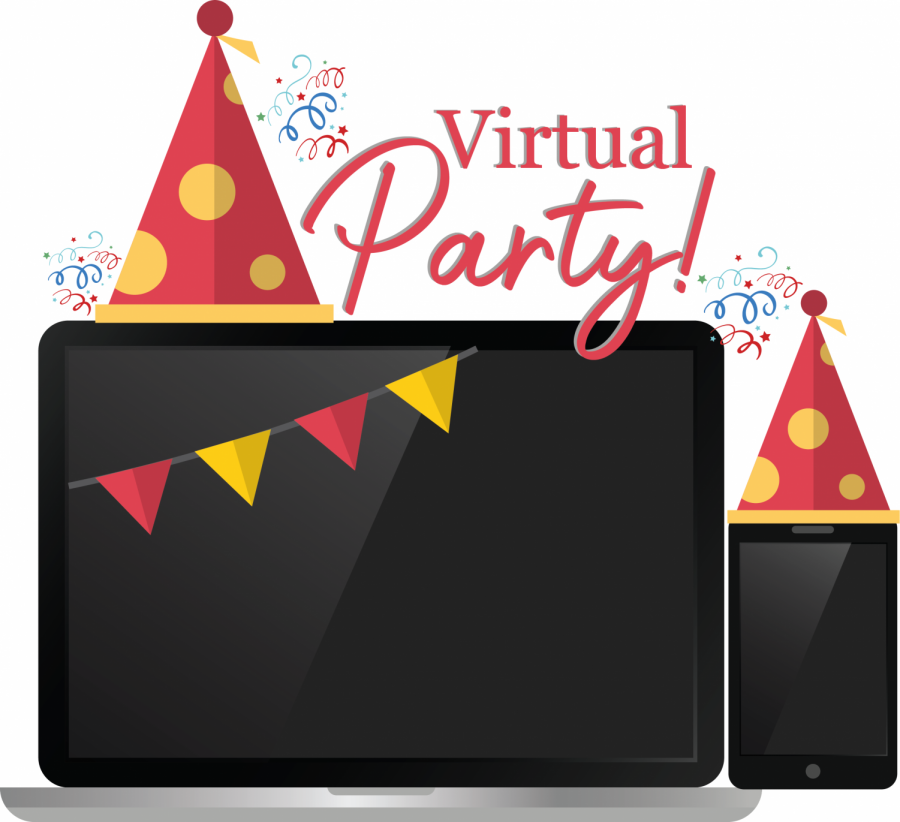 Do you need cartridges for your NLS Talking Book Player? You can now order 4 GB, 8 GB, and 16 GB cartridges from the Perkins Library on Amazon with free shipping. Additionally, you can get mailers and the cable you need if you want to load your own cartridges. Please note: if you are waiting for mail arriving via Free Matter for the Blind, be aware that due to post office delays, mail may take as long as 6 to 8 weeks to arrive.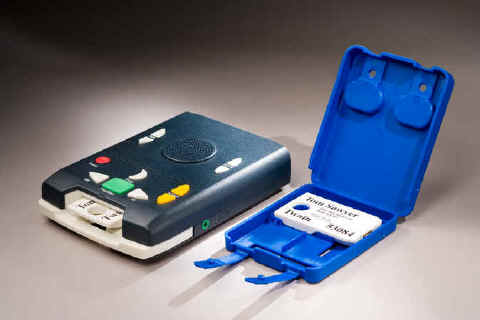 Today was class 8 of the 2020 intro level Morse code class. It's hard to believe that we are heading into the home stretch on this series of classes. It has been a pleasure to witness the progress students are making in their ability to copy Morse code. Not only are students learning letters, numbers, and prosigns, the instructors are also helping teach the common abbreviations and shortcuts used in typical Morse code QSOs. In addition to a recording of each week's class session, students also receive a second weekly recording with more practice to help solidify what they learned in class. If this class sounds like something you would like to participate in or if you are interested in an intermediate level Morse code class to increase your speed, you can ask Pemdy to put you on the list for the next classes in 2021.

Thanks to the success of the 2020 Virtual Get on the Air class, we are already working on plans for the next Get on the Air session in February of 2021. This will be an intermediate level class with more in-depth coverage of topics. If you want to be placed on the list to receive an application, please contact Pemdy.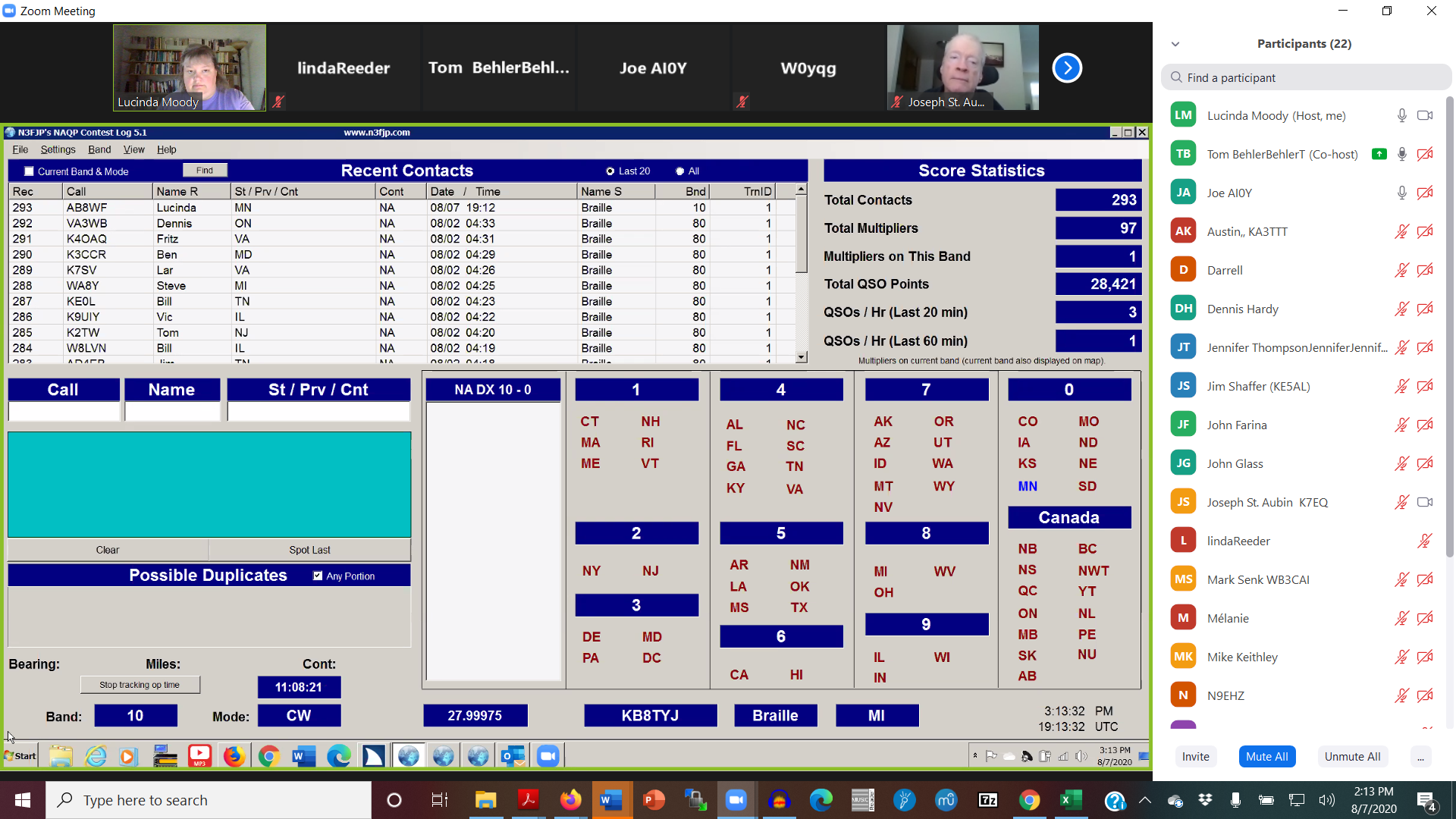 The Handiham World E-letter list along with Handiham Notify and the Handiham Radio Club lists are moving to Groups.io. Invitations went out to everyone on the old Handiham E-letter and Handiham Notify lists. If you haven't received one, please contact Pemdy for assistance. Once you are subscribed to the new lists at Groups.io, you will be unsubscribed from the old lists. All you have to do to subscribe is reply and send when you receive the invitations. You don't have to type anything additional in the email to be subscribed to the new lists. Just like with the old Handiham World E-letter and Handiham Notify lists, you can't post emails to the new lists. The lists are only for receiving notifications and E-Letters from the Handiham Program. Please note, while Handiham World is available to everyone, only current members of the Handiham Program are eligible to join Handiham Notify and the Handiham Radio Club lists. We are enjoying the improved accessibility with Groups.io.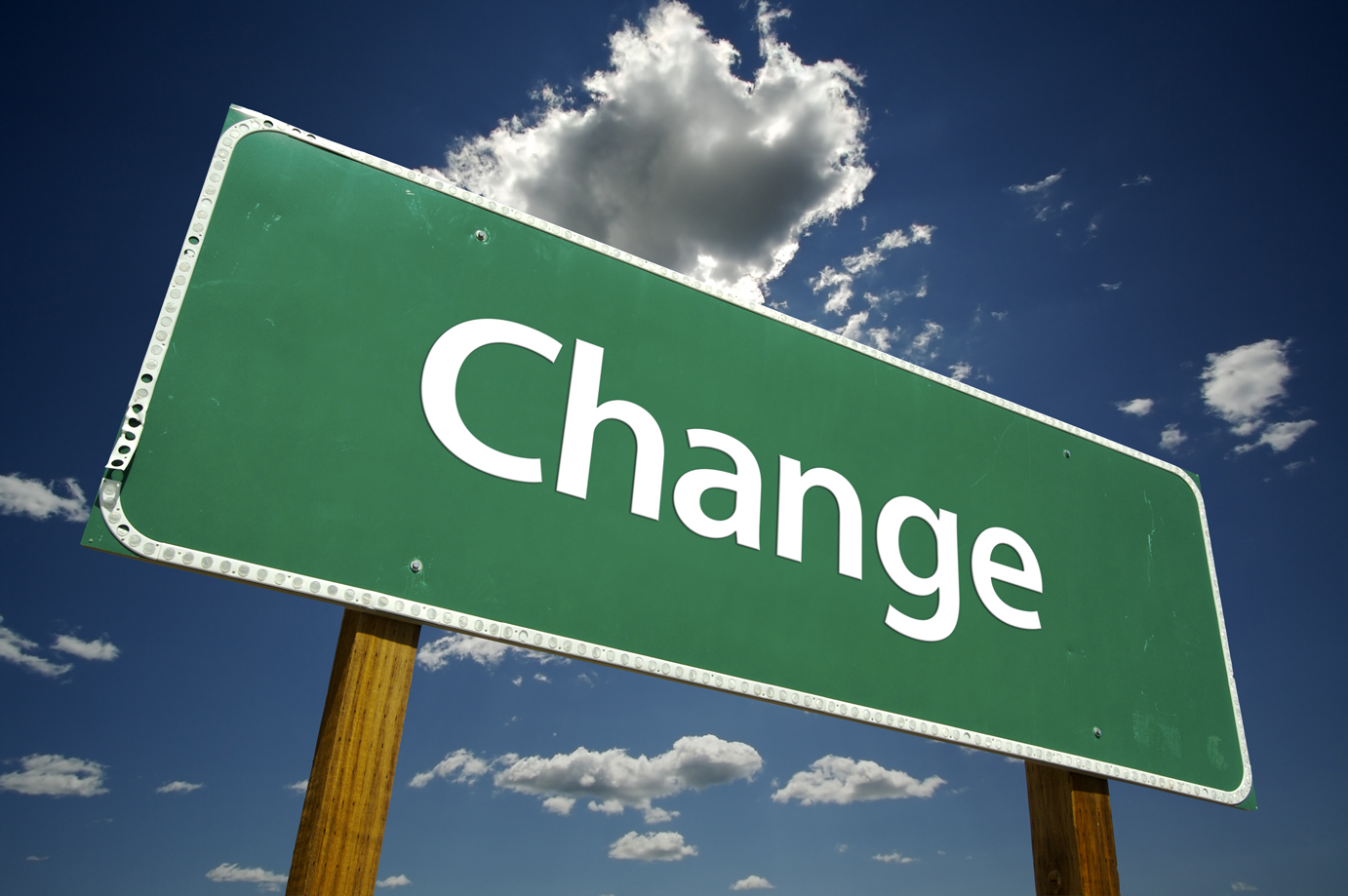 The new Handiham Radio Club email list is the place where members can post, ask questions, and share their experiences with amateur radio and assistive technology. We have so many talented and highly experienced members in the Handiham Radio Club, making this an invaluable resource for information. If you are a Handiham Program member and would like to join the Handiham Radio Club email list, please contact Pemdy.
Due to the spread of COVID-19, we are not working from the office right now. We are still able to check our phone messages and return phone calls, and mail will be picked up as often as possible. Of course, the best way to get in touch with us during this time is via email.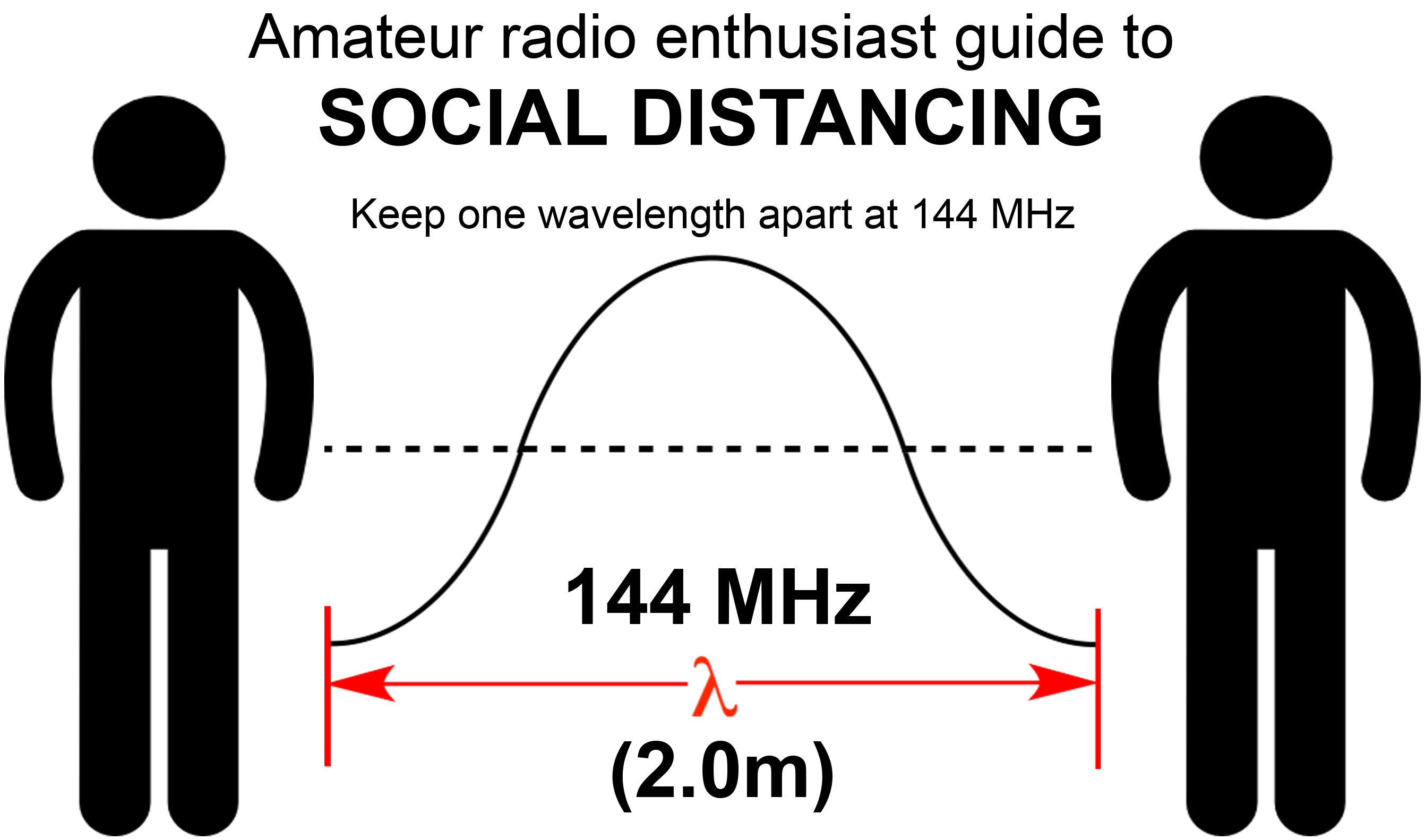 Along with the release of the new On the Air magazine, the magazine for beginner-to-intermediate ham radio operators, the ARRL is also doing a monthly podcast to take a deeper look at some of the topics and projects included in the magazine. The latest episode of the On the Air podcast (Episode 11) covers antennas for your station and what to consider beyond cost and complexity. You can check it out at http://www.arrl.org/on-the-air-podcast.
If you are having trouble receiving your E-Letter, you can always go to https://handiham.org/wordpress1/weekly-e-letter/ to see the latest E-Letter. Additionally, you can go to https://handiham.org/audio/handiham.mp3 to listen to the current podcast. These links are updated each time a new E-Letter and podcast is released.
Pemdy and I will be working during our usual hours this week. Because of the Thanksgiving holiday in the United States next week, the Handiham Program office will be closed from Wednesday, November 25, through Friday, November 27. If you call the Handiham Program office, please leave a message, and we will return your call as soon as we are available. When you leave that message, don't forget to leave your name, phone number, call sign, if you have one, and the reason for your call. Also, if you send an email, please include your name along with your call sign, and the reason for your email to speed up the response time. As always, if you need to update anything like your contact information, call sign, license class, membership, or members only log-in information, you can email us at handiham@allina.com.
In the E-Letter, there is an article about the RightHear app, another article about the Hurricane Watch Net activation for Hurricane Iota, and the next part of a new interview with Tom, KB8TYJ, one of our Morse code class instructors. Of course, you can also find the regular articles you see here each week.
Do you have a story to share about assistive technology or ham radio related activities? Please send your articles and stories via email to Lucinda.Moody@allina.com or by calling me at 612-775-2290.
---
News in Assistive Technology
RightHear App

Since the launch of RightHear in March of 2016, more than 800 venues have turned their public spaces into accessible environments for people with blindness, low-vision, or orientation challenges. Users of RightHear can independently access hundreds of places that used to be inaccessible in 26 different languages. Every day, new locations are joining the network of accessible environments, promoting a global community of independent travelers. To learn more, check out the following website at: https://www.right-hear.com/our-story/.
You can watch a video at: https://www.youtube.com/watch?v=rCvYzWtusq0.
---
From the Mailbag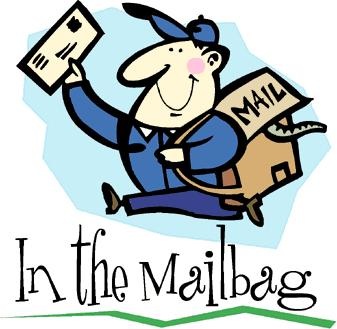 Hi Lucinda,

The month of November has always reminded me to pause and give thanks for so much in my life. And so it is when I reflect on the Handiham Program and its current day to day service to its membership. As the director of the program, you have certainly brought the program a long way since that twenty-four-hour bus ride to camp in 2007. Each time I read Handiham World, I ask, "where does she get the energy?" Week after week, there seems to be no end to opportunity for members to advance in the hobby.

It should also be noted the energy that Pemdy Aasland brings to the program. I wonder if members know that Pemdy has a worldwide map in her office with every Handiham member marked with a pin, identifying their home QTH.

Also, I want to give a Thanksgiving "tip of the hat" to volunteers who contribute to the radio camps, like Don, N0VBE, and Matt, KA0PQW, who provide the equipment for the daily nets. Every Wednesday night, "there he is," Doug, N6NFF, with a well-prepared trivia net to enjoy.

The Handiham Program, going forward, is in good hands thanks to you, Lucinda. As a well-qualified senior member of this Program, I am so fortunate to be a part.

Happy Thanksgiving to one and all.

Jerry Kloss, N0VOE
---
What is a "mission line" or "tension line?"

Though the most common name is "mission line," I prefer to refer to it as a "tension line." So, what is it? It is simply a small diameter rope to which your wire antenna is attached in such a manner as to remove all of the tension from the antenna and place the tension entirely on the rope. The purpose is to take all of the pressure off of the antenna's connections, like the feedpoint where the feedline is attached to the antenna.

I have used such a tension line to remove the stress on my dipoles, off-center fed windoms, double bazookas, and even my loops. I am currently using an off-center fed windom attached to a tension line, and here is how I did it. My OCF Windom is about 135-feet long made from #12-gage, stranded, vinyl-coated antenna wire. The feedpoint is at about 44-feet, 6-inches from one end or about 90-feet, 6-inches from the other end. I feed it with low-loss, 52 ohm coax through a 4-to-1 balun. I attached the antenna using zip ties to the tension line which is a long length of ¼-inch, 100% Dacron Polyester, UVA treated Rope. The length of this rope depends on how you are securing your antenna. In my case, I have the rope going through a pulley at each end with the pulleys secured to trees. The rope is long enough to go around the pulleys and down to the ground. I have a kind of unique setup because I wanted to keep constant pressure on the tension line even when the wind was blowing quite hard, causing the trees to sway. To achieve this constant tension, I attached weights to the ends of the rope, elevating the weights off the ground by about 18-inches. For weights, I used buckets or pails filled about halfway with gravel. This method seems to work extremely well; though, admittedly, it probably looks a bit strange, especially since my buckets are a bright blue. They were just buckets I had on hand; so, they were handy. If I were to purchase buckets specifically for this purpose, I would buy camouflage colored buckets, which would be less visible.

Ron, K8HSY
Editor's note: This article is now available in the Manuals and Tutorials section of the Members Only website under Antennas.
---
Interview of the Week
Tom Behler, KB8TYJ, joins us this again week for the next part of a new interview talking about the virtual Morse code class. Tom is one of three instructors teaching for this intro level class. He is both a member and volunteer in the Handiham Program and brings a great deal of experience thanks to his many years as an active ham radio operator. Please enjoy the next part of this interview.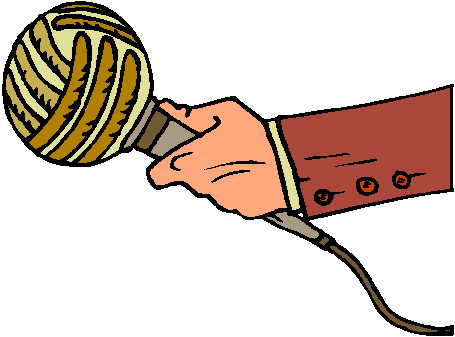 LM: I sure appreciate you being willing to come on board as an instructor. We have three instructors for this class, so nobody has to teach week after week, and students get to experience the different teaching styles from different instructors. Also, it enables the instructors to focus on their weeks rather than having to focus on doing 12 weeks in a row.

TB: Yeah, it is a considerable amount of work to develop the lessons and then get them into a format in which they are able to be sent via the code. But to review quickly, for each class, we'll introduce the new characters if there are some, and then we do some review of previous weeks. And then with the new characters, we send words and sentences.

TB: And now, I think it's this week, if I remember correctly, we're going to start introducing some of the numbers. We're going to start with zero and five. And that way, guess what? We can start playing with call signs. And obviously, call signs will be important for any QSO that you have.

TB: So, we have a lot of fun with it. And we try to keep our sessions within 45 minutes or so, so people don't get totally overwhelmed. And we hope that after the class, people get motivated and continue and find creative ways to practice and learn the code while we're not there. And I think I see that happening with the students that we've got. They've been working at it, and that's neat to see.

LM: Yes. And one of the things that we are looking at doing next year is offering an intermediate level class where the idea would be to help people get up to somewhere around 13 words per minute. So, this would be a class for people who already know Morse code, but now they want to work on increasing their speed.

TB: Yeah. And that's going to be really fun to try to develop that, to see if we can figure out ways to have people send the code and maybe get some interchange going back and forth. And we can talk about various strategies for sending the code, what works best for people and so on. It's just a lot of fun! We're just getting started here, I think. You're going to hear a lot more about this as time goes on.

LM: Absolutely! And just so everybody knows, all three of our instructors are blind. So, if you're blind and you've tried a regular Morse code class and it just didn't seem to work out because everything seemed to be oriented toward people who are sighted, nope, not this one. And by the way, even people who are in the class who have sight seem to be doing well with the way we're doing it; so it doesn't seem to be excluding anyone.

TB: Yeah, it doesn't, as far as we can tell. If you're sighted, it may be easier for you to write down the code. A lot of us who are blind, what we do, we just head copy. We copy in our heads, probably because that's the way we've done things all our lives. We're audio learners, and we copy the code in our heads. Maybe what I do if I'm in a QSO with somebody, sometimes I'll write down the name and QTH just so I don't forget it. But basically, I'm just to the point where when I'm in a QSO using Morse code, it's just like having a conversation. And it's not very stressful at all. In fact, I find it relaxing.

TB: And people are really good on the air, by the way. If you tell them, hey, you're sending a little too quickly for me. Can you slow down a little bit? They will. They really will. And that's what makes it even better. People accommodate to everybody.

LM: You know, there's plenty of people on the air who've been on the air for years and years. And when they hear somebody who's just trying to learn Morse code and making their first tentative efforts to get on the air and send, they'll do whatever they can to help that new person out and get them going. And I've seen that over and over again throughout the years. We have some really great people in the ham radio hobby.
Stay tuned for the final part of our interview with Tom airing next week.
---
Ham Radio in the News
Hurricane Watch Net to Activate for Hurricane Iota

The Hurricane Watch Net (HWN) will activate today for Hurricane Iota. The Net will start on 20 meters, moving to 40 meters as needed due to propagation. Hurricane Iota is expected to make landfall as a major hurricane with the potential of catastrophic winds and life-threatening storm surge. The net requests observed weather data from stations in the affected area. The net also remains available to provide back-up communications for official agencies such as emergency operations centers, the Red Cross, and storm shelters in the impacted areas. Additionally, the net collects damage assessment data to forward to FEMA officials. To learn more, go to: http://www.arrl.org/news/hurricane-watch-net-to-activate-for-hurricane-iota
---
A Dip in the Pool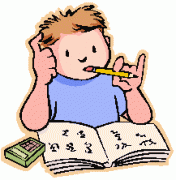 It's time to test our knowledge by taking a dip in the question pool…
Let's go to the new Extra Class pool this week to a question about antennas.
E9A01 What is an isotropic antenna?
A. A grounded antenna used to measure Earth conductivity.
B. A horizontally polarized antenna used to compare Yagi antennas.
C. A theoretical, omnidirectional antenna used as a reference for antenna gain.
D. A spacecraft antenna used to direct signals toward Earth.
For hams, having an isotropic antenna is the equivalent of "having a bridge for sale." You will often see them offered for sale by ham radio businesses each year on April 1st. The reality is, however, that an isotropic antenna is really just a theoretical antenna used to calculate gain or loss in an antenna system, making answer C the correct choice.
---
Website Update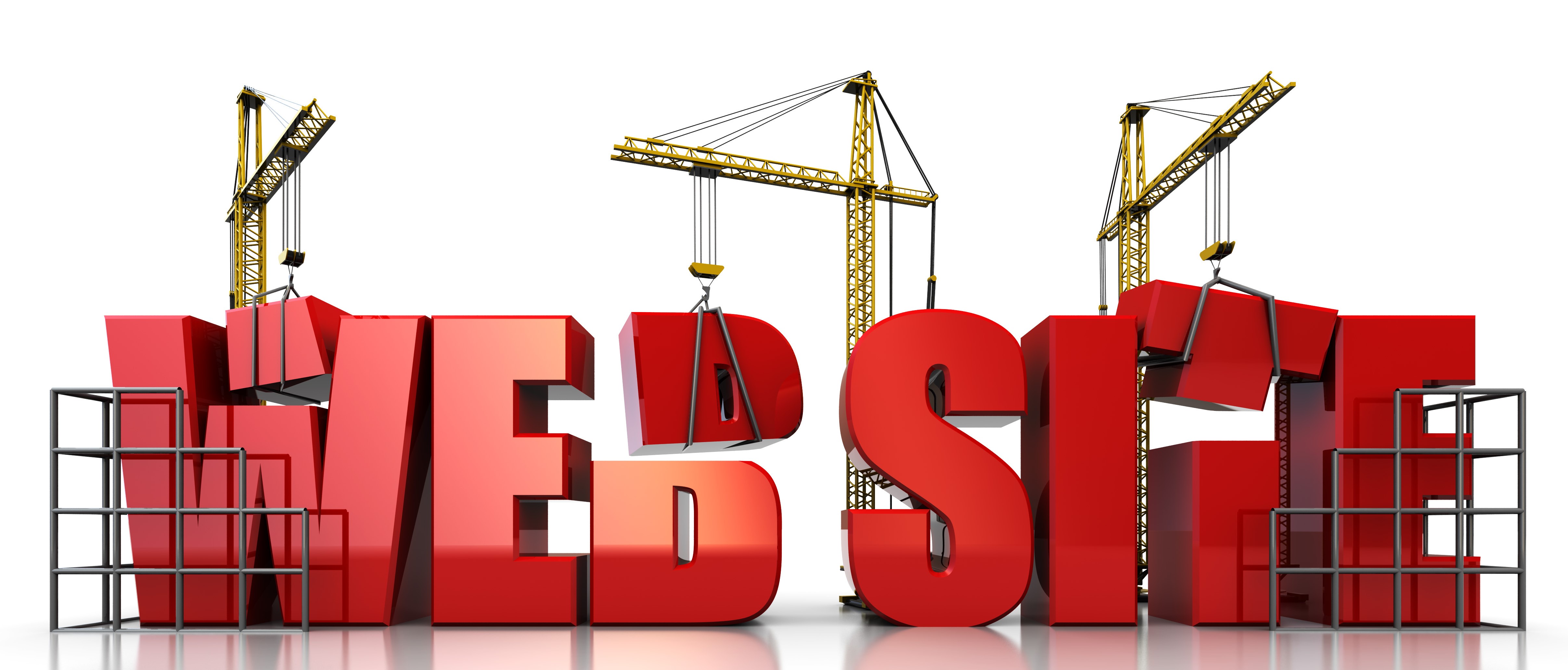 Here are the latest updates on the new Handiham.org website. Don't forget to monitor the site for updates throughout the week. When changes are made, I will post to the website. You can also find the latest updates any time by going to https://handiham.org/wordpress1/website-updates/. If you have any feedback about the website, I would love to hear from you. If you are a current member and your credentials are not allowing you to login to the site, please contact Pemdy for assistance at handiham@allina.com or 612-775-2291.
The November issue of the QCWA Journal is now available in Mp3 audio in the Magazines and Newsletters section of the Members Only website.
---
Equipment Connection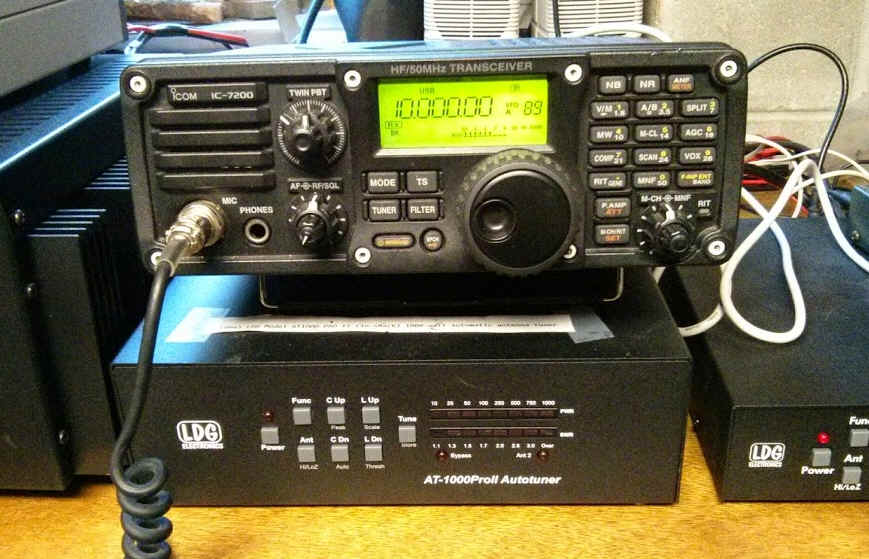 Equipment connections are happening, and the list is open! If you have a request for the Equipment Connection, contact me, leaving your name and phone number. I will call you to discuss your request. Please note that it may take several days for a return call due to all the other things going on in the Handiham Program. If you don't hear back from me after two weeks, you may contact me a second time. Additionally, if you have received any equipment from the Handiham Program during the last 12 months, you will automatically be placed at the bottom of the list so that others can also participate in the Equipment Connection.
Many thanks to the numerous people who have offered equipment for Handiham Members. If you have equipment that you would like to donate to a Handiham Program member, please email Lucinda at Lucinda.Moody@allina.com or call 1-612-775-2290.
---
Help Needed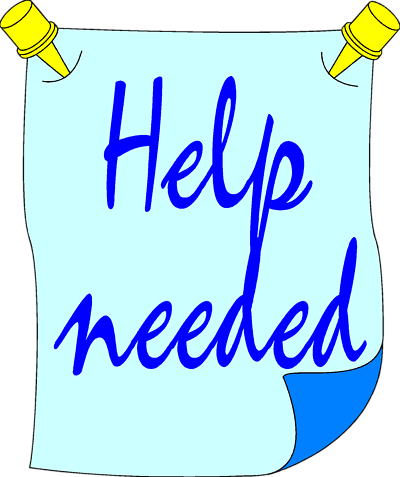 The Handiham Program needs contributors to Handiham World. Do you have a particular interest in amateur radio that you would like to share with others? Maybe you have a particular mode or band you like to operate and have learned a lot about. Or maybe you have some great stories to share from your experiences in the amateur radio hobby. Put your writing skills to work for Handiham World by sending your submissions to Lucinda.Moody@allina.com.
We are always looking for more readers, including some with a background in teaching in STEM related fields, especially if you have also worked with students requiring accommodations. We also need some readers with a background in teaching in STEM related fields, especially if you have also worked with students requiring accommodations. This volunteer position requires you to use your own equipment to record, however, we will provide the reading materials. If you or someone you know would like to try reading material for the members only section, please contact me for more information on how to submit a demo recording.
We need help updating our available resources for members. If you are blind and enjoy using your ham radio or assistive technology related devices, your assistance is especially needed. It would be a big help to your fellow Handiham Members if you would record a tutorial or product review. These need to be sent in Mp3 format, and the Handiham Program reserves the right to edit the recordings as needed before publishing in the Members Only section of the Handiham.org website. Please contact me at Lucinda.Moody@allina.com or 612-775-2290 if you have any questions.
I want to say a big thank you to those who have made or volunteered to make tutorials for the Members Only portion of the website. We have already had a number of members step up to offer their services, and their help is greatly appreciated! We also have some new readers who are working on some books, so keep watching for website updates as we add more content.
---
Check into our Handiham nets… Everyone is welcome!
How to find the Handiham Net:
The Handiham EchoLink conference is 494492. Connect via your iPhone, Android phone, PC, or on a connected simplex node or repeater system in your area.
The Handiham DMR Talkgroup on Brandmeister is 31990. On AllStar, it is available at node 47367.
The Handiham Net will be on the air daily. If there is no net control station on any scheduled net day, we will have a roundtable on the air get-together.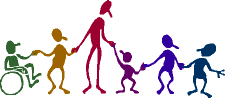 Our daily Echolink net continues to operate for anyone and everyone who wishes to participate at 11:00 hours CDT (Noon Eastern and 09:00 Pacific), as well as Wednesday evenings at 19:00 hours CDT (7 PM). If you calculate GMT, the time difference is that GMT is six hours ahead of Minnesota time during the winter.
Doug, N6NFF, poses a trivia question in the first half of the Wednesday evening session, so check in early if you want to take a guess. The answer to the trivia question is generally given shortly after the half-hour mark. A big THANK YOU to all of our net control stations.
---
Membership
You can pay your Handiham dues and certain other program fees on line. Simply follow the link to our secure payment site, then enter your information and submit the payment.

Handiham annual membership dues are $15.00. The lifetime membership rate is $150.00.
MEMBERSHIP DUES PAYMENT LINK
If you want to donate to the Handiham Program, please use our donation website. The instructions are at the following link:
DONATION LINK
As always, while our other services require that you have a current Handiham Program membership, you do not have to be a member to receive the Handiham World E-Letter.
How to contact us
There are several ways to contact us.
Postal Mail:
Courage Kenny Handiham Program
3915 Golden Valley Road MR 78446
Golden Valley, MN 55422
E-Mail: handiham@allina.com
Preferred telephone: 1-612-775-2291
Toll-Free telephone: 1-866-HANDIHAM (1-866-426-3442)
Note: Tuesdays through Thursdays between 9:00 AM and 3:00 PM United States Central Time are the best times to contact us.
You may also call Handiham Program Coordinator Lucinda Moody, AB8WF, at: 612-775-2290.
73, and I hope to hear you on the air soon!
For Handiham World, this is Lucinda Moody, AB8WF
The weekly e-letter is a compilation of assistive technology, operating information, and Handiham Program news. It is published on Mondays, and is available to everyone free of charge. Please email handiham@allina.com for changes of address, unsubscribes, etc. Include your old email address and your new address.
Podcast: Play in new window | Download