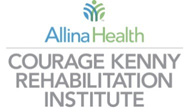 Courage Kenny Rehabilitation Institute Handiham World Weekly E-Letter for the week of November 30, 2020
This is a free weekly news & information update from the Courage Kenny Handiham Program, serving people with disabilities in Amateur Radio since 1967.
Our contact information is at the end.
Listen here:
https://handiham.org/audio/handiham30NOV2020.mp3

Get this podcast in iTunes:
https://itunes.apple.com/us/podcast/handiham-world/id1457854439?mt=2&app=podcast
RSS feed for the audio podcast if you use other podcasting software:
https://handiham.org/wordpress1/feed/podcast/
Subscribe or change your subscription to the E-mail version here.
---
Welcome to Handiham World.
In this edition:
A note from the coordinator
News in Assistive Technology
From the Mailbag
Interview of the Week
Ham Radio in the News
A Dip in the Pool
Website Update
Equipment Connection
Help Needed
Check into our nets!
…And more!
---
A note from the coordinator…
We had a great time at the Member Gratitude Gathering on Saturday. Some 30 members attended, and it was nice to hear from each one and get to know them better. As part of the event, members recorded comments that will air in the Interview of the Week column over the next several issues of Handiham World. I think we were all encouraged by the gratitude expressed by Handiham Program members, especially during this challenging year. Something else that also impressed me was the many ways Handiham members support their communities through volunteering both in their local radio clubs and in emergency communications.
Do you need cartridges for your NLS Talking Book Player? You can now order 4 GB, 8 GB, and 16 GB cartridges from the Perkins Library on Amazon with free shipping. Additionally, you can get mailers and the cable you need if you want to load your own cartridges. Please note: if you are waiting for mail arriving via Free Matter for the Blind, be aware that due to post office delays, mail may take as long as 6 to 8 weeks to arrive.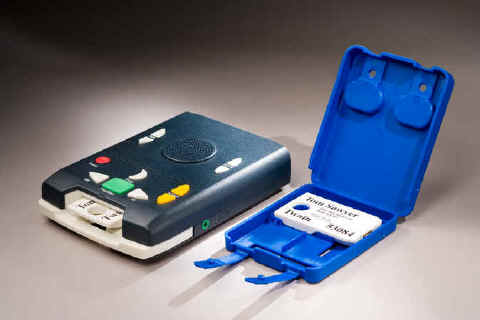 We held Class 10 of the 2020 intro level Morse code course today. It's hard to believe that we are almost to the end of the class series. Over the final weeks, we will be focusing on call signs and QSOs. It has been a pleasure to witness the progress students are making in their ability to copy Morse code. Not only are students learning letters, numbers, and prosigns, the instructors are also helping teach the common abbreviations and shortcuts used in typical Morse code QSOs. In addition to a recording of each week's class session, students also receive a second weekly recording with more practice to help solidify what they learned in class. If this class sounds like something you would like to participate in or if you are interested in an intermediate level Morse code class to increase your speed, you can ask Pemdy to put you on the list for the next classes in 2021.

Thanks to the success of the 2020 Virtual Get on the Air class, we are already working on plans for the next Get on the Air session in early February of 2021. This will be an intermediate level class with in-depth coverage of just a few topics. If you want to be placed on the list to receive an application, please contact Pemdy.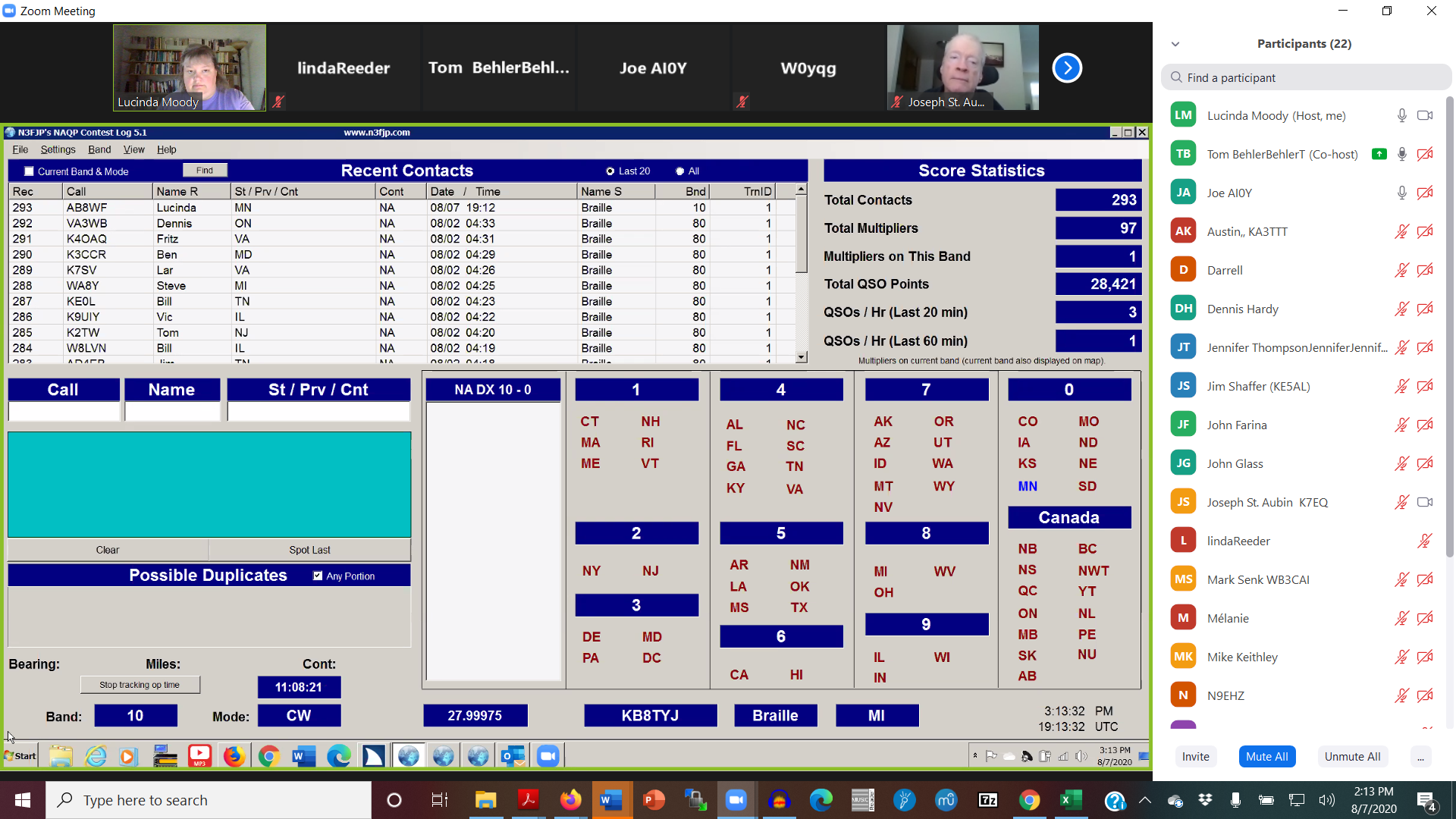 The Handiham World E-letter list along with Handiham Notify and the Handiham Radio Club lists are moving to Groups.io. Invitations went out to everyone on the old Handiham E-letter and Handiham Notify lists. If you haven't received one, please contact Pemdy for assistance. Once you are subscribed to the new lists at Groups.io, you will be unsubscribed from the old lists. All you have to do to subscribe is reply and send when you receive the invitations. You don't have to type anything additional in the email to be subscribed to the new lists. Just like with the old Handiham World E-letter and Handiham Notify lists, you can't post emails to the new lists. The lists are only for receiving notifications and E-Letters from the Handiham Program. Please note, while Handiham World is available to everyone, only current members of the Handiham Program are eligible to join Handiham Notify and the Handiham Radio Club lists. We are enjoying the improved accessibility with Groups.io.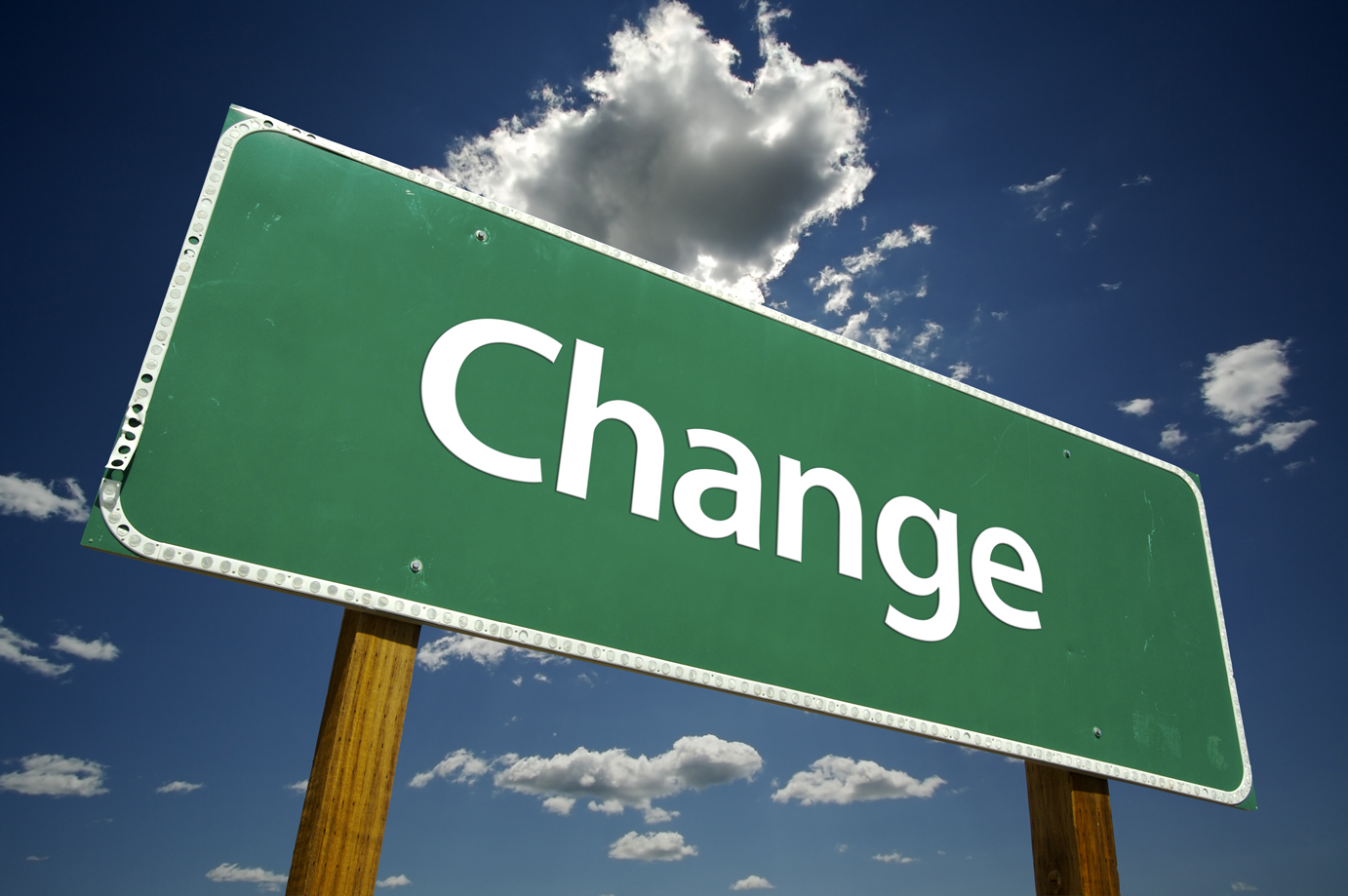 The new Handiham Radio Club email list is the place where members can post, ask questions, and share their experiences with amateur radio and assistive technology. We have so many talented and highly experienced members in the Handiham Radio Club, making this an invaluable resource for information. If you are a Handiham Program member and would like to join the Handiham Radio Club email list, please contact Pemdy.
Due to the spread of COVID-19, we are not working from the office right now. We are still able to check our phone messages and return phone calls, and mail will be picked up as often as possible. Of course, the best way to get in touch with us during this time is via email.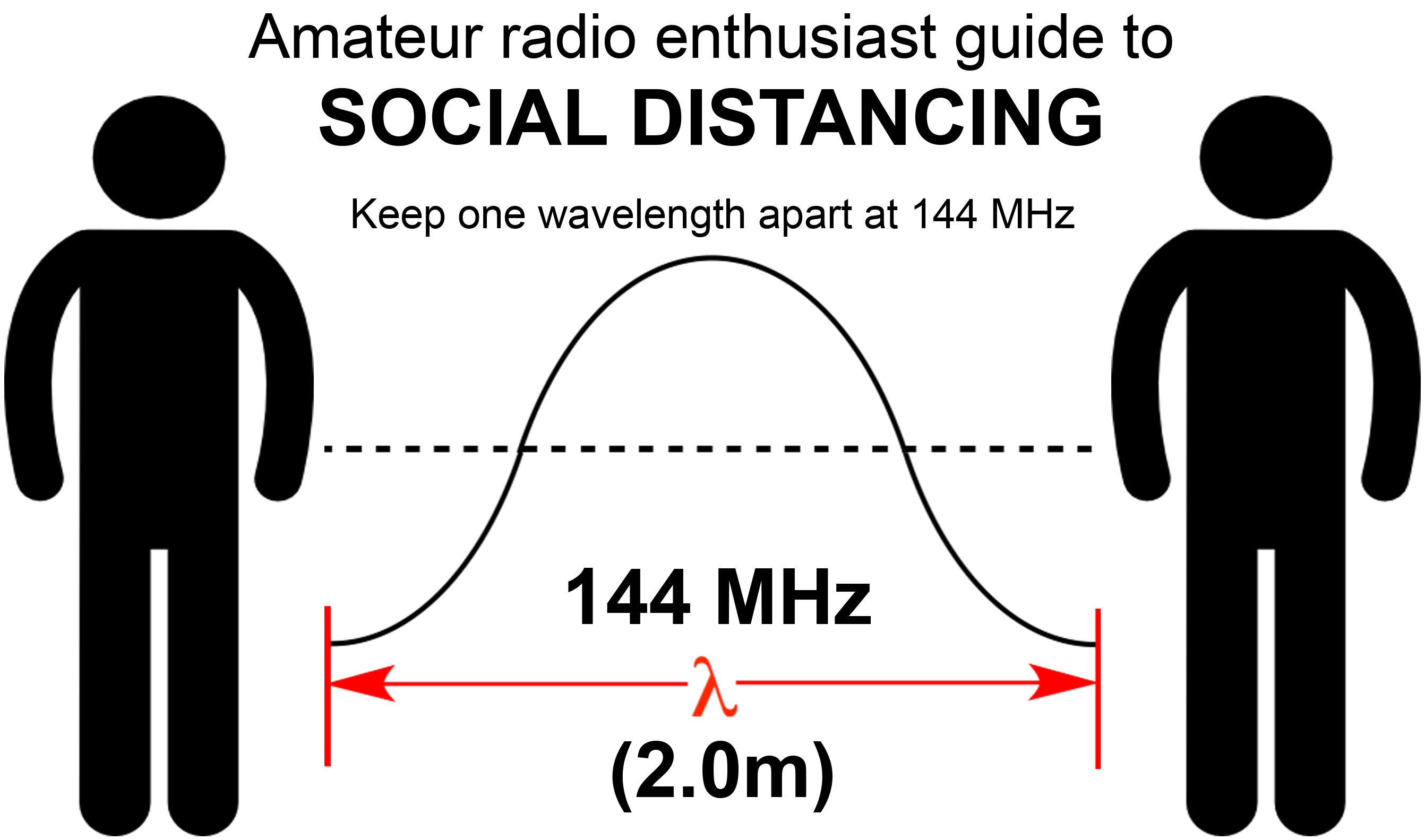 Along with the release of the new On the Air magazine, the magazine for beginner-to-intermediate ham radio operators, the ARRL is also doing a monthly podcast to take a deeper look at some of the topics and projects included in the magazine. The latest episode of the On the Air podcast (Episode 11) covers antennas for your station and what to consider beyond cost and complexity. You can check it out at http://www.arrl.org/on-the-air-podcast.
If you are having trouble receiving your E-Letter, you can always go to https://handiham.org/wordpress1/weekly-e-letter/ to see the latest E-Letter. Additionally, you can go to https://handiham.org/audio/handiham.mp3 to listen to the current podcast. These links are updated each time a new E-Letter and podcast is released.
Pemdy and I will be working during our usual hours this week. If you call the Handiham Program office, please leave a message, and we will return your call as soon as we are available. When you leave that message, don't forget to leave your name, phone number, call sign, if you have one, and the reason for your call. Also, if you send an email, please include your name along with your call sign, and the reason for your email to speed up the response time. As always, if you need to update anything like your contact information, call sign, license class, membership, or members only log-in information, you can email us at handiham@allina.com.
In the E-Letter, there is an article about keyboard shortcuts for Gmail, another article about Trans-Equatorial Propagation contacts on 2 meters, and the first part of a new interview series featuring attendees from the recent Member Gratitude Gathering. Of course, you can also find the regular articles you see here each week.
Do you have a story to share about assistive technology or ham radio related activities? Please send your articles and stories via email to Lucinda.Moody@allina.com or by calling me at 612-775-2290.
---
News in Assistive Technology
Keyboard Shortcuts for Gmail
While keyboard shortcuts save time for all computer users, for people who are blind or low-vision, keyboard shortcuts can greatly speed up productivity while using a computer. To get a list of all the keyboard shortcuts, hit shift and question mark when you are focused in Gmail. If you are a screen reader user, some Gmail keyboard shortcuts may not work, however, because the screen reader shortcut will override the Gmail shortcut. To learn more, check out the following website at: https://youtu.be/p3AooRSOCmg.
---
From the Mailbag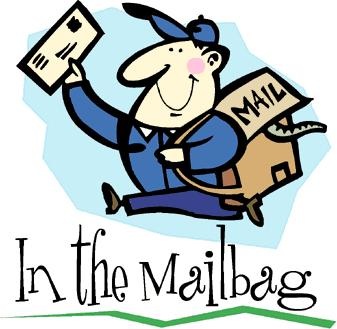 Hello Lucinda,

I'm not sure why, but this morning I thought I'd see what's going on with the Courage HANDI-HAM System, and voilá, I found your website. I'm impressed, to say the least.

Here's my story: In 1970 (Oh, my—that's fifty years ago!) I joined the Courage Center Development Department and was also aligned with the fledgling Handi-Ham program out of Rochester. I guess I was the guy fairly instrumental in getting the System into Courage Center's programs. Handi-Hams joined my Department of Rehab Technology, and base station W0ZSW blossomed. Sister Alverna and Dick Eichhorn were my staff members growing the System.

In 1990, I left Courage Center to become Executive Director of another non-profit organization, and my ham radio activity slowed down markedly. Since then, I've maintained my license but have not been on the air for many years.

I have fond memories of my many experiences with Handi-Hams, especially the Radio Camps. Sometime in the 1980's (I can't remember the exact year) we opened up a California Radio Camp at Camp Malibu, near Los Angeles. And we had Radio Camp at Courage North when that facility was donated to Courage. Those were really fun times!

Anyway, I'm absolutely astonished with the advancements of the System, now the Handiham Program, and I wish everyone the very best of 73! It's been fun reminiscing.

Bruce Humphrys, K0HR
---
Hi Everyone,

Here is a link to a presentation from Bob Heil at a local chapter of the Society of Broadcast Engineers. https://youtu.be/k2nrxDslznY. It's a really interesting 75 minutes.

73,

John, NU6P
---
Hi Lucinda,

This is just a note to tell you how much I enjoyed the event on Saturday. I recognized five participants that I mentored back when I was Student Coordinator at the Handiham Program, when I served under Pat Tice. The Member Gratitude Gathering was a wonderful idea on your part. We are so fortunate to have your leadership and energy as Handiham members.

I wish everyone a Happy Holiday season,

Jerry, N0VOE
---
Interview of the Week
On November 28th, we held the first Member Gratitude Gathering using Zoom. As part of the activities of the event, members introduced themselves and shared a little about what they are grateful for in 2020. Please enjoy the first part of this event.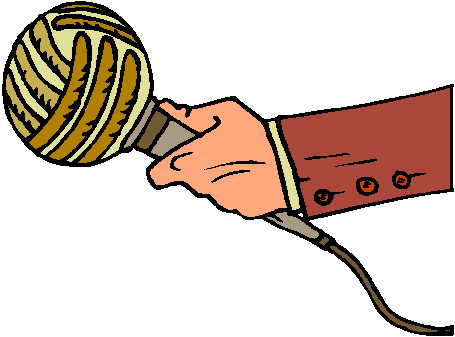 LM: Along the way, today, I also want to record, because we want to use it in the E-Letter, I want to record—you can give your name and where you're from, if you're comfortable sharing that, and what you're thankful for, because after the crazy 2020 we've had, we need to share something positive this year.

TB: Yep.

LM: So, with thirty people, we have a nice crowd here already. Actually, I guess that's 29 because I'm cloned. There are two incidences of me because one is recording and the other is me actually at the computer. But maybe we can start through the list here and get a little bit of an introduction and what you're thankful for in 2020. So, lets start out with Dan.

DW: That might be me, W0OJW.

LM: W0OJW. And can you tell us a little about you?

DW: Yep, sure enough. I live in Pueblo, Colorado now. I am originally from the Detroit area. In fact, a fellow who is a member of Handihams, he's kind of shy, he's kind of a shrinking violet, WA8WFH, he was one of the first hams that I met way, way, way back yonder. I've been licensed since 1975, and I've been out here since 1992.

DW: I'm grateful for a lot of things. Ham radio has helped me through this COVID stuff here, but also, I've got a nice little place which I rent from ham operators. Therefore, HF antennas are definitely in the mix so long as I don't drill into the building. And we've got a nice HF out there. And there's just a lot of things that I am grateful for, this place being one of them.

LM: Well, that is awesome, and you are incredibly blessed to be able to have those antennas. What a wonderful place to live!

DW: I had a heart attack on my 54th birthday, the very day of it, and that was one of the best things that happened to me, nine years ago. In fact, that led to my return to ham radio. And the last eight years have been the most adventuresome and challenging, and I'm just extremely grateful for it.

LM: Wow! Well, we're glad you're here, and we're glad that you've gotten to continue to have fun in the hobby. And it's great that ham radio has been able to help you get through 2020 because it's been kind of a rough year. And let's face it, ham radio is the original social distancing hobby.

DW: It is!

LM: So, we were ready for this. Thank you so much, and next up, we have two Darrells here, so let's go to the Darrell with two Ls. Maybe he's away from his computer, so we'll come back to him. Let's go to the other Daryl, and why don't you go ahead.

DS: Yeah, the other brother, Daryl. This is WX4QZ in Little Rock. You may remember me as formerly WX1DER, formerly AE5WX, originally N5VLZ. I've been in the hobby nearly 30 years. I used to do some of the daytime nets with Handihams, but I had to be caregiver for my mom, had to put her in a nursing home, and lost her 15 months ago, and I wasn't able to do much. I am a Handiham Life Member, also a life member of QCWA, ARRL, and the Portage County Amateur Radio Service.

DS: I do several nets during the week. I do two nets for QCWA—their net on the Quadnet Array on Sunday afternoon and their CQ100 net on Friday. I do the Hotspot, Raspberry Pi, SBC, and Zoom Net on Monday, the Arklatex net on Tuesday, the Trains net on Friday, the Food net on the third Saturday, and the New Mexico D-Star net is on the second Thursday.

DS: So, I'm heavily involved in the hobby. I haven't done any testing, though, for nearly a year because of COVID, and I miss that. But I'm thankful for the hobby. I also have two other hobbies, a bulletin board system, like a small version of AOL, and square dancing. I work for the Arkansas State Square Dance Federation as their editor, webmaster, and circulation chairman. So, I keep pretty busy and all that. I don't do as much with Handihams as I used to. My license isn't just a piece of paper even though I just do internet operating only, but at least I'm on the air. But it's good to be in here today, and hello to W2QCY.

LM: Well, I was listening to all that, and my first thought was, what do you do in all your spare time?

DS: Well, I've been fully disabled since 2004. They keep finding stuff wrong with me. I use a cane and a walker, and soon I'm probably going to need to use a wheelchair, unfortunately. But it was my late uncle who got me into ham radio. He was the youngest engineer hired on by the Penn Central Railroad, so that's where I got my love of ham radio and trains. I got in under no-code, originally for SKYWARN, but I got burned out on weather after 28 years. I got my new call on my 59th birthday, and it expires when I turn 69, and I'll save any snide remarks for the off the air fertilizer net, hi hi.

LM: Okay. Well, what are you thankful for right now?

DS: Well, just having the hobbies to keep me sane because I lost my wife two and a half months after I lost my dad 14 years ago and never remarried. I'm busier than I was, but some days it gets awfully lonely. But I love being on the air with ham radio with the nets and stuff like that. I'm just sorry I haven't been able to do as much with Handihams as I used to. But I remember with Jerry, N0VOE, I loved to check into nets where he was running the thing. Ham radio is a hobby, although it's like, do you, ham, take radio to be your lawfully wedded spouse. And I do have a file, if anybody is up on D-Rats, or you can email me at my call at ARRL.net, I've got some ham radio skits available that folks are welcome to download and use.

LM: Thanks so much, and it's good to have you here today.

DS: Good to be here.

LM: Let's go back to the other Darrell and see if you can go ahead and do your little intro and what you're thankful for.

DH: Yeah, I'm here. Actually, I had the VoiceOver turned off, and I couldn't find the unmute button. Yeah, you want me to follow the other Daryl? That's difficult. Anyway, I got started in ham radio kind of late in life. I didn't even realize it was still around. I'm 72, and I guess about three years ago, I got interested. I was at a fundraising dinner, and a gentleman next to me said he was a ham radio operator, and I said, really? And I told him I was interested, and he mentored me. But I went to a local club meeting, this was before I was licensed, and I came away with two bits of information that were extremely valuable. One was Doug Emerson's phone number in Sacramento and the other one was the name of the Handiham organization. So, I joined Handiham and emailed Doug, and of course, he came back and recommended joining Handiham too.

DH: So, I got into Handiham and studied for my Tech license with Pat Tice—excellent teacher, by the way. Then I got my General a year later, and kind of catching up with the rest of you. I lost my sight kind of late in life, too, so my braille skills are very, very limited. And I'm starting to learn CW, which is like learning braille. I don't know—I'm trying! But I have fun. And I think what I'm thankful for during this pandemic is there's just the Zoom and the ways to stay in contact. I mean, I've taken the classes you offer through Handiham, and it's been absolutely delightful. You know, it keeps me busy and out of trouble. And our local Sacramento Society for the Blind has voice through the telephone twice a week for us to keep connected. And so, there's a lot of ways to stay connected with the community. Anyway, that's kind of my story.

DH: I live in Woodland, California, about 20 miles northwest of Sacramento. And there's several blind hams in Sacramento that we've gotten together when I first became a ham. We got together for lunch one time, and I've gotten to stay connected with everybody. So, thank you for having this meeting, and it's really been enjoyable so far.

LM: And Darrell, remind me what your call sign is again.

DH: KM6KFW

LM: Okay. Thank you so much.
Stay tuned for the next part of the Member Gratitude Gathering airing next week.
---
Ham Radio in the News
Trans-Equatorial Propagation Opening on 2 Meters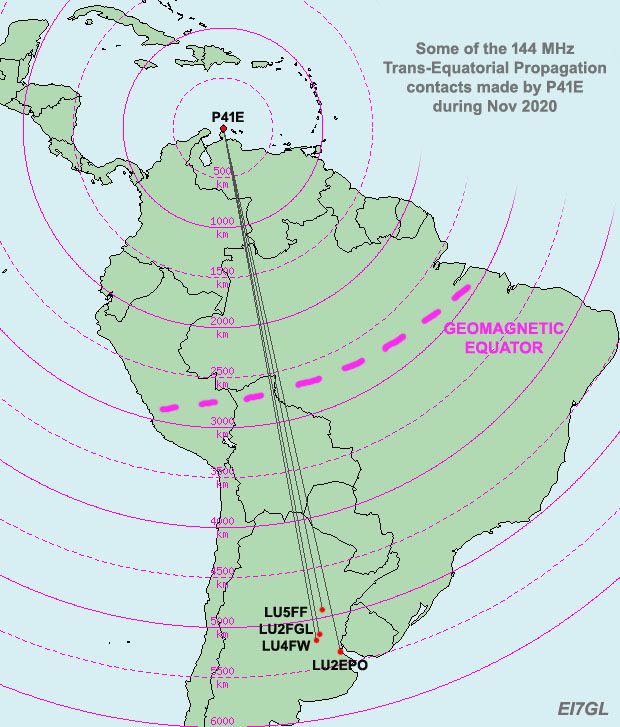 There have been some remarkable contacts made on 2 meters recently via Trans-Equatorial Propagation (TEP) from the Caribbean to South America with many ranging from 2,500 to 3,000 miles. One of the most impressive was a contact between P41E on the island of Aruba and LU2EPO near Buenos Aires in Argentina, a distance of just over 3,400 miles. Etienne, P41E, managed to complete 33 contacts with Argentinian stations on 2 meters using a combination of SSB, FM, and FT8 modes. One of the TEP contacts on 2m SSB was with LU3FCI who was using a vintage Yaesu FT-780R which is almost 40 years old! To learn more, go to: https://ei7gl.blogspot.com/2020/11/5400km-tep-opening-on-144-mhz-between.html
---
A Dip in the Pool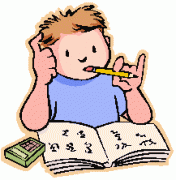 It's time to test our knowledge by taking a dip in the question pool…
Let's go to the General Class pool this week to a question about geomagnetic activity.
G3A09 What benefit can high geomagnetic activity have on radio communications?
A. Auroras that can reflect VHF signals.
B. Higher signal strength for HF signals passing through the polar regions.
C. Improved HF long path propagation.
D. Reduced long delayed echoes.
When geomagnetic activity is high, beautiful auroras are visible away from city lights as far south as latitude 37° north. Of course, the aurora is created when gasses in the upper atmosphere are bombarded by coronal mass ejections. The gas that gets stirred up determines which color Northern Lights you might see. The aurora can also reflect VHF signals, leading to some rare contacts, making answer A the correct choice. When you hear that aurora is a possibility, get your VHF all-mode rig and Morse code key ready to have some fun.
---
Website Update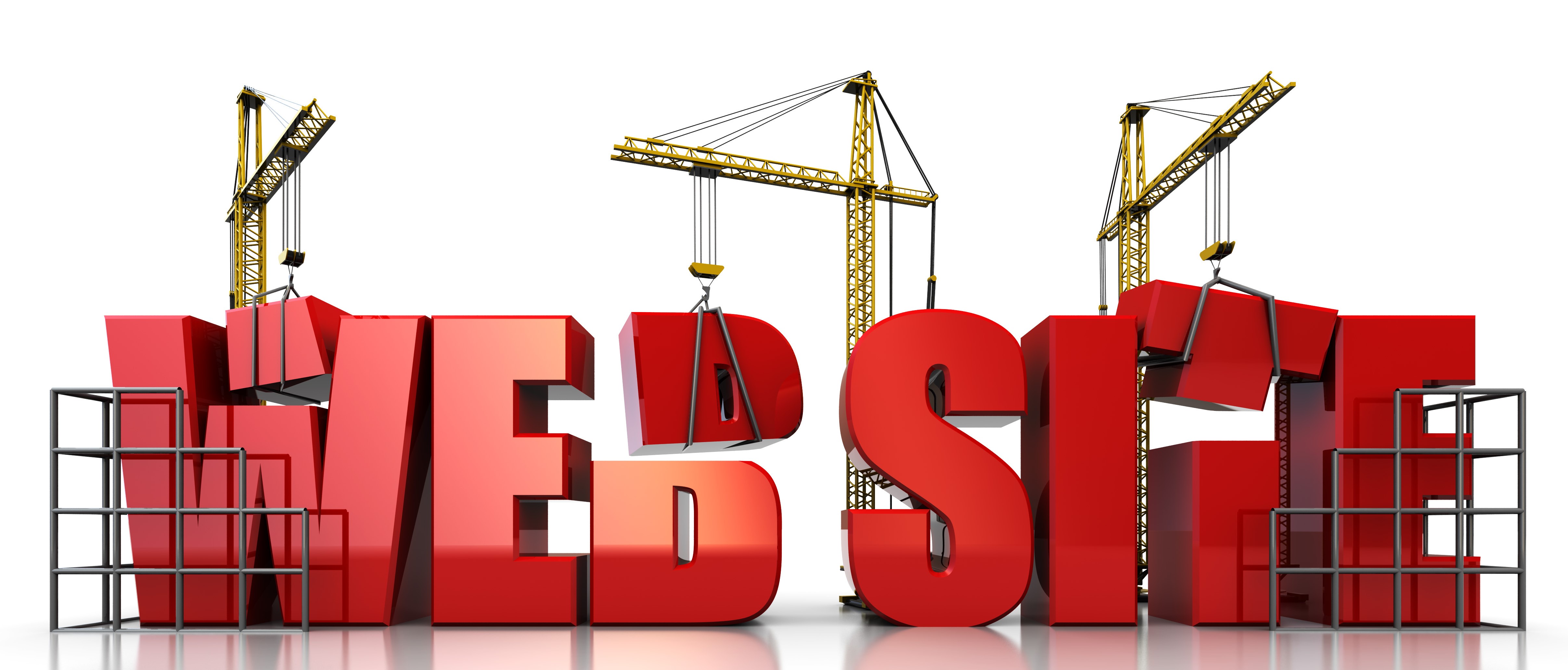 Here are the latest updates on the new Handiham.org website. Don't forget to monitor the site for updates throughout the week. When changes are made, I will post to the website. You can also find the latest updates any time by going to https://handiham.org/wordpress1/website-updates/. If you have any feedback about the website, I would love to hear from you. If you are a current member and your credentials are not allowing you to login to the site, please contact Pemdy for assistance at handiham@allina.com or 612-775-2291.
The December issue of the QCWA Journal is now available in Mp3 audio in the Magazines and Newsletters section of the members only website.
---
Equipment Connection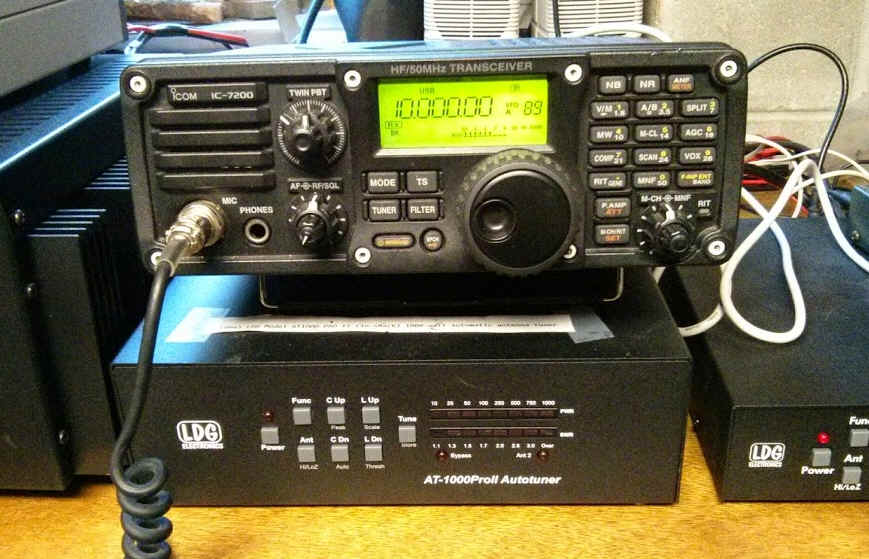 Equipment connections are happening, and the list is open! If you have a request for the Equipment Connection, contact me, leaving your name and phone number. I will call you to discuss your request. Please note that it may take several days for a return call due to all the other things going on in the Handiham Program. If you don't hear back from me after two weeks, you may contact me a second time. Additionally, if you have received any equipment from the Handiham Program during the last 12 months, you will automatically be placed at the bottom of the list so that others can also participate in the Equipment Connection.
Many thanks to the numerous people who have offered equipment for Handiham Members. If you have equipment that you would like to donate to a Handiham Program member, please email Lucinda at Lucinda.Moody@allina.com or call 1-612-775-2290.
---
Help Needed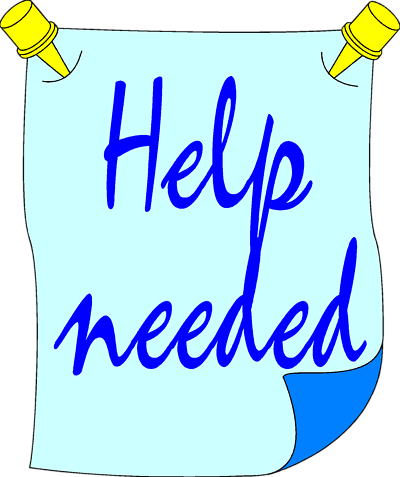 The Handiham Program needs contributors to Handiham World. Do you have a particular interest in amateur radio that you would like to share with others? Maybe you have a particular mode or band you like to operate and have learned a lot about. Or maybe you have some great stories to share from your experiences in the amateur radio hobby. Put your writing skills to work for Handiham World by sending your submissions to Lucinda.Moody@allina.com.
We are always looking for more readers, including some with a background in teaching in STEM related fields, especially if you have also worked with students requiring accommodations. We also need some readers with a background in teaching in STEM related fields, especially if you have also worked with students requiring accommodations. This volunteer position requires you to use your own equipment to record, however, we will provide the reading materials. If you or someone you know would like to try reading material for the members only section, please contact me for more information on how to submit a demo recording.
We need help updating our available resources for members. If you are blind and enjoy using your ham radio or assistive technology related devices, your assistance is especially needed. It would be a big help to your fellow Handiham Members if you would record a tutorial or product review. These need to be sent in Mp3 format, and the Handiham Program reserves the right to edit the recordings as needed before publishing in the Members Only section of the Handiham.org website. Please contact me at Lucinda.Moody@allina.com or 612-775-2290 if you have any questions.
I want to say a big thank you to those who have made or volunteered to make tutorials for the Members Only portion of the website. We have already had a number of members step up to offer their services, and their help is greatly appreciated! We also have some new readers who are working on some books, so keep watching for website updates as we add more content.
---
Check into our Handiham nets… Everyone is welcome!
How to find the Handiham Net:
The Handiham EchoLink conference is 494492. Connect via your iPhone, Android phone, PC, or on a connected simplex node or repeater system in your area.
The Handiham DMR Talkgroup on Brandmeister is 31990. On AllStar, it is available at node 47367.
The Handiham Net will be on the air daily. If there is no net control station on any scheduled net day, we will have a roundtable on the air get-together.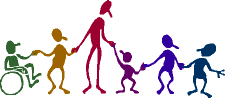 Our daily Echolink net continues to operate for anyone and everyone who wishes to participate at 11:00 hours CDT (Noon Eastern and 09:00 Pacific), as well as Wednesday evenings at 19:00 hours CDT (7 PM). If you calculate GMT, the time difference is that GMT is six hours ahead of Minnesota time during the winter.
Doug, N6NFF, poses a trivia question in the first half of the Wednesday evening session, so check in early if you want to take a guess. The answer to the trivia question is generally given shortly after the half-hour mark. A big THANK YOU to all of our net control stations.
---
Membership
You can pay your Handiham dues and certain other program fees on line. Simply follow the link to our secure payment site, then enter your information and submit the payment.

Handiham annual membership dues are $15.00. The lifetime membership rate is $150.00.
MEMBERSHIP DUES PAYMENT LINK
If you want to donate to the Handiham Program, please use our donation website. The instructions are at the following link:
DONATION LINK
As always, while our other services require that you have a current Handiham Program membership, you do not have to be a member to receive the Handiham World E-Letter.
How to contact us
There are several ways to contact us.
Postal Mail:
Courage Kenny Handiham Program
3915 Golden Valley Road MR 78446
Golden Valley, MN 55422
E-Mail: handiham@allina.com
Preferred telephone: 1-612-775-2291
Toll-Free telephone: 1-866-HANDIHAM (1-866-426-3442)
Note: Tuesdays through Thursdays between 9:00 AM and 3:00 PM United States Central Time are the best times to contact us.
You may also call Handiham Program Coordinator Lucinda Moody, AB8WF, at: 612-775-2290.
73, and I hope to hear you on the air soon!
For Handiham World, this is Lucinda Moody, AB8WF
The weekly e-letter is a compilation of assistive technology, operating information, and Handiham Program news. It is published on Mondays, and is available to everyone free of charge. Please email handiham@allina.com for changes of address, unsubscribes, etc. Include your old email address and your new address.
Podcast: Play in new window | Download