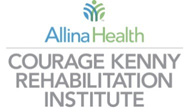 Courage Kenny Rehabilitation Institute Handiham World Weekly E-Letter for the week of December 7, 2020
This is a free weekly news & information update from the Courage Kenny Handiham Program, serving people with disabilities in Amateur Radio since 1967.
Our contact information is at the end.
Listen here:
https://handiham.org/audio/handiham07DEC2020.mp3

Get this podcast in iTunes:
https://itunes.apple.com/us/podcast/handiham-world/id1457854439?mt=2&app=podcast
RSS feed for the audio podcast if you use other podcasting software:
https://handiham.org/wordpress1/feed/podcast/
Subscribe or change your subscription to the E-mail version here.
---
Welcome to Handiham World.
In this edition:
A note from the coordinator
News in Assistive Technology
From the Mailbag
Interview of the Week
Ham Radio in the News
A Dip in the Pool
Website Update
Equipment Connection
Help Needed
Check into our nets!
…And more!
---
A note from the coordinator…
We will be holding a Member Holiday Gathering on Saturday, December 19th. All Handiham Program members are welcome and encouraged to attend. We had a great time at our last gathering in November and look forward to this next chance to get together virtually. Watch your email for instructions on how to get a Zoom invitation to this event. If your email address on file is not up to date with the Handiham Program, please contact Pemdy right away so you don't miss out on events like this.
Do you need cartridges for your NLS Talking Book Player? You can now order 4 GB, 8 GB, and 16 GB cartridges from the Perkins Library on Amazon with free shipping. Additionally, you can get mailers and the cable you need if you want to load your own cartridges. Please note: if you are waiting for mail arriving via Free Matter for the Blind, be aware that due to post office delays, mail may take as long as 6 to 8 weeks to arrive.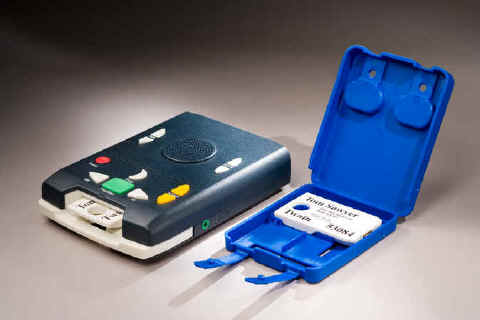 We held Class 11 of the 2020 intro level Morse code course today. It's hard to believe that we are almost to the end of the class series. Our focus during these final two weeks is on QSOs. It has been a pleasure to witness the progress students are making in their ability to copy Morse code. Not only are students learning letters, numbers, and prosigns, the instructors are also helping teach the common abbreviations and shortcuts used in typical Morse code QSOs. In addition to a recording of each week's class session, students also receive a second weekly recording with more practice to help solidify what they learned in class. If this class sounds like something you would like to participate in or if you are interested in an intermediate level Morse code class to increase your speed, you can ask Pemdy to put you on the list for the next classes in 2021.

Thanks to the success of the 2020 Virtual Get on the Air class, we are already working on plans for the next Get on the Air session running from February 1st through February 5th of 2021. This will be an intermediate level class with in-depth coverage of just a few topics. If you want to be placed on the list to receive an application, please contact Pemdy.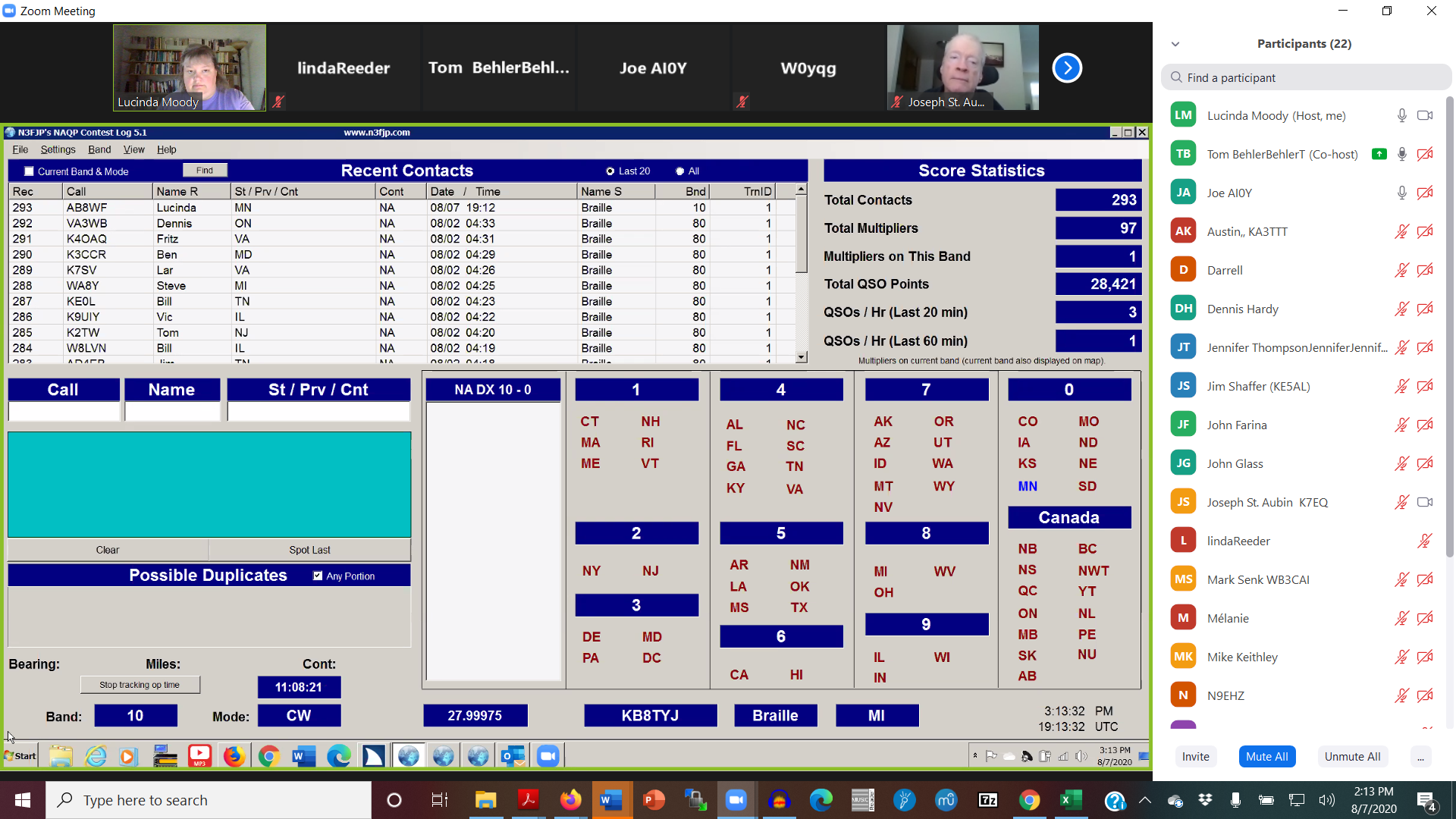 The Handiham World E-letter list along with Handiham Notify and the Handiham Radio Club lists are moving to Groups.io. Invitations went out to everyone on the old Handiham E-letter and Handiham Notify lists. If you haven't received one, please contact Pemdy for assistance. Once you are subscribed to the new lists at Groups.io, you will be unsubscribed from the old lists. All you have to do to subscribe is reply and send when you receive the invitations. You don't have to type anything additional in the email to be subscribed to the new lists. Just like with the old Handiham World E-letter and Handiham Notify lists, you can't post emails to the new lists. The lists are only for receiving notifications and E-Letters from the Handiham Program. Please note, while Handiham World is available to everyone, only current members of the Handiham Program are eligible to join Handiham Notify and the Handiham Radio Club lists. We are enjoying the improved accessibility with Groups.io.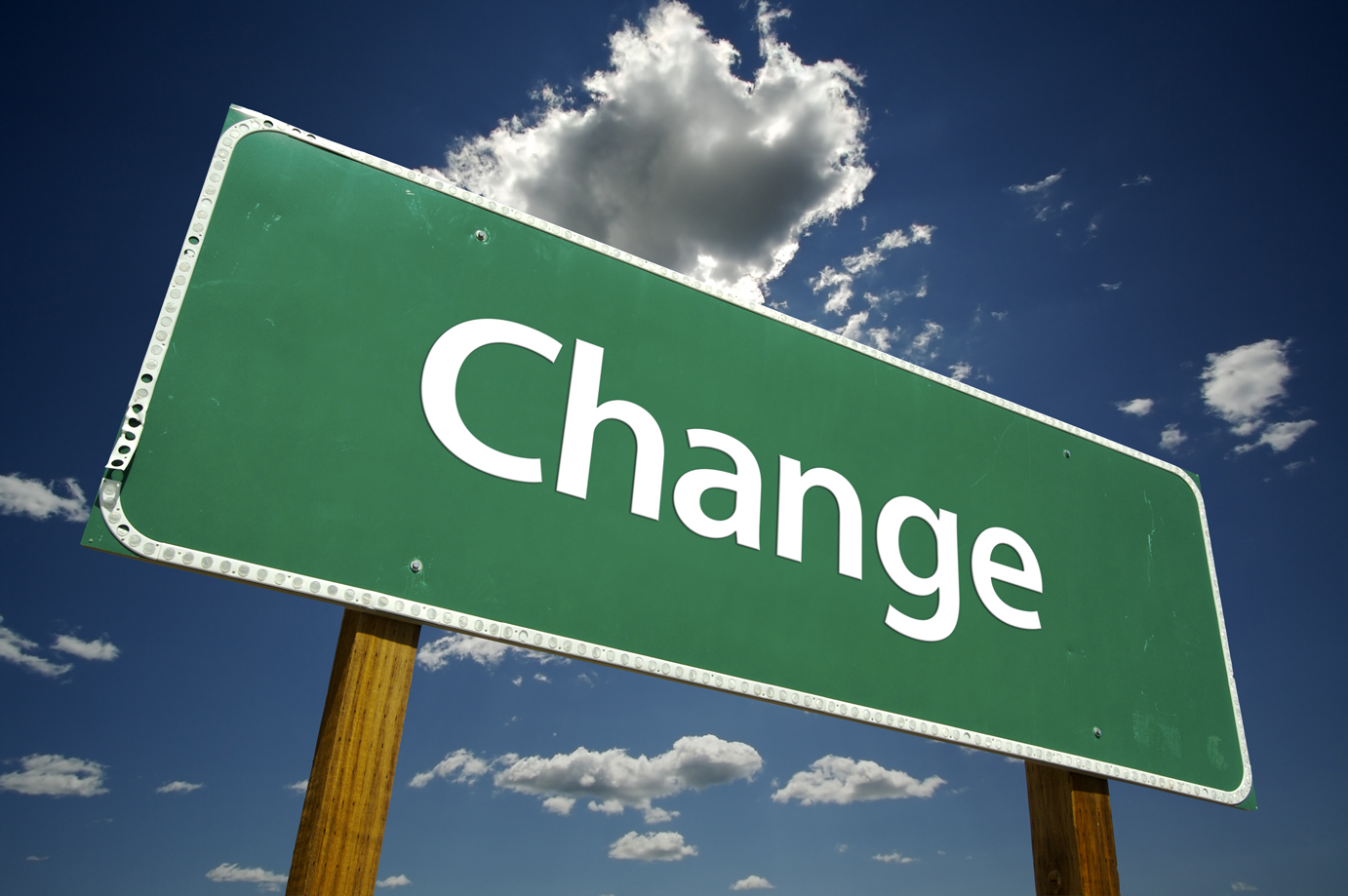 The new Handiham Radio Club email list is the place where members can post, ask questions, and share their experiences with amateur radio and assistive technology. We have so many talented and highly experienced members in the Handiham Radio Club, making this an invaluable resource for information. If you are a Handiham Program member and would like to join the Handiham Radio Club email list, please contact Pemdy.
Due to the spread of COVID-19, we are not working from the office right now. We are still able to check our phone messages and return phone calls, and mail will be picked up as often as possible. Of course, the best way to get in touch with us during this time is via email.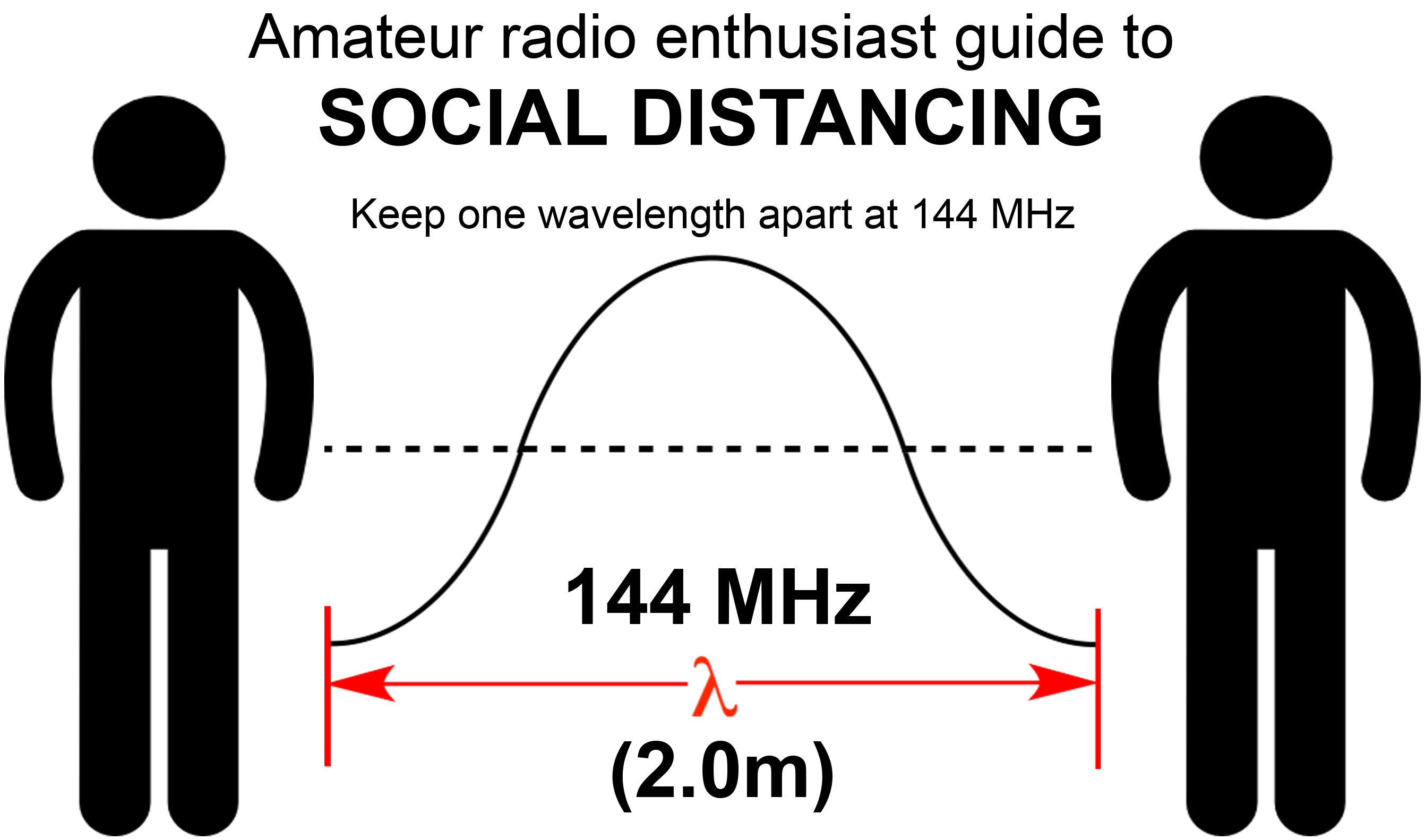 Along with the release of the new On the Air magazine, the magazine for beginner-to-intermediate ham radio operators, the ARRL is also doing a monthly podcast to take a deeper look at some of the topics and projects included in the magazine. The latest episode of the On the Air podcast (Episode 11) covers antennas for your station and what to consider beyond cost and complexity. You can check it out at http://www.arrl.org/on-the-air-podcast.
If you are having trouble receiving your E-Letter, you can always go to https://handiham.org/wordpress1/weekly-e-letter/ to see the latest E-Letter. Additionally, you can go to https://handiham.org/audio/handiham.mp3 to listen to the current podcast. These links are updated each time a new E-Letter and podcast is released.
Pemdy and I will be working during our usual hours this week. You will need to plan ahead to get things done during the month of December since the Handiham Program will close for the annual holiday break from December 21 through January 4th. The office will reopen on January 5th. If you call the Handiham Program office, please leave a message, and we will return your call as soon as we are available. When you leave that message, don't forget to leave your name, phone number, call sign, if you have one, and the reason for your call. Also, if you send an email, please include your name along with your call sign, and the reason for your email to speed up the response time. As always, if you need to update anything like your contact information, call sign, license class, membership, or members only log-in information, you can email us at handiham@allina.com.
In the E-Letter, there is an article about lidar in the new iPhone 12 pro, another article about the FCC requiring valid email addresses starting in mid-2021, and the next part of a new interview series featuring attendees from the recent Member Gratitude Gathering. Of course, you can also find the regular articles you see here each week.
Do you have a story to share about assistive technology or ham radio related activities? Please send your articles and stories via email to Lucinda.Moody@allina.com or by calling me at 612-775-2290.
---
News in Assistive Technology
Lidar Built into iPhone 12 Pro
Apple's new iPhone 12 Pro has a feature called People Detection. The skill uses Lidar, a type of depth sensor that is found in augmented reality apps and self-driving cars. The lidar sensor on the back of the phone allows the user to detect how close other people are. When someone who is blind is grocery shopping, for example, they would be able to turn on People Detection to let them know when to move up in the checkout line. Or, if they are walking on the sidewalk, they would get alerts about how close other people are as they pass by. The feature would also allow people who are blind or low vision to determine if a seat is available at a table or on public transit. To learn more, check out the following article at: https://www.cnet.com/news/iphone-12-pro-lets-people-who-are-blind-detect-others-around-them/.
You can also watch a video at: https://youtu.be/8q__2_DXeDs.
---
From the Mailbag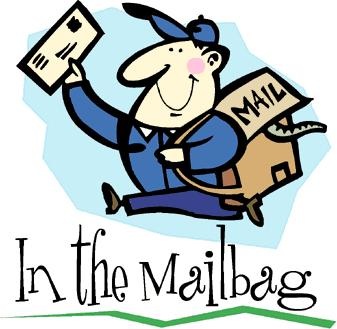 Hi Lucinda,

I was talking to Matt, KA0PQW, last month. He said that someone had recently told him that results had been published for the ARRL June VHF Contest, and he congratulated Matt. He told Matt that his contest score was high and that it was even high enough to reach 10th place in the ARRL Dakota Division. By the way, the Dakota Division is comprised of the states of Minnesota, North Dakota, and South Dakota.

Matt was quite happy about this result and asked if we could find the contest results online and read through them together. I found the contest results and skimmed through part of the listing before saying anything. I finally said to Matt, "No, you didn't finish 10th place in the Dakota Division." I paused a bit for effect and then said, "Matt! You finished 10th place in the entire United States and Canada!"

To be very clear about it, Matt, KA0PQW, finished 10th place in the combined United States and Canada among single operator stations using power levels of 100 watts or less in the ARRL June VHF Contest amid a total of 937 entries.

This is a testament to Matt's knowledge of VHF-UHF propagation and to his operating skill. I take part in contests, and I make a large effort in some of them. I can't even imagine achieving anything close to 10th place in the entire country. It's a truly great achievement, and I'm happy to congratulate Matt with this submission to Handiham World's, "From the Mailbag."

73,

Joe, AI0Y
Editor's note: Matt Arthur is a long-time member and volunteer in the Handiham Program. His willingness to share his knowledge and experience in the hobby is greatly appreciated by all of us. Congratulations!
---
Interview of the Week
On November 28th, we held the first Member Gratitude Gathering using Zoom. As part of the activities of the event, members introduced themselves and shared a little about what they are grateful for in 2020. Please enjoy the next part of this event.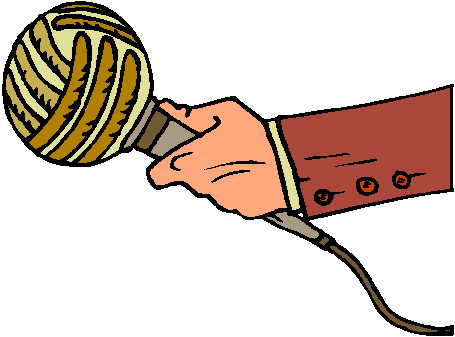 LKM: And, let's see, the next one—you get to be next even though your name doesn't begin with a D because you're using your daughter's computer—Lowell, you're up next.

LM: Hi, I'm Lowell, W8QIY. I used to be active with stuff on the Blind Hams list and so on and so forth, however, two years ago, we found it necessary that we could no longer live alone. Our children wanted us to live close to one of them because of my wife's physical problems and anticipating that I'll probably have some too. So, what we have done, we lived in Greenville, Ohio, then, and our daughter and her husband live here in Pickerington, a suburb of Columbus. And we have built an apartment onto their home. So, they're right next door if we need anything. So, it's a good thing that we're here instead of being alone in Greenville.

LM: My wife is sighted, and she has always been my—oh, I can't even tell you how fantastic she is. But I've got my ham antennas up, and I'm back on the air. But I'm not active on the computer very much because I've got three challenges. Number one, no longer do I use Window-Eyes. I had to switch over to JAWS, which I don't know. And secondly, I had to go to Windows 10, which I don't know. And thirdly, I haven't found a good program to do good mail and so forth that I can handle. So, I'm trying to overcome these three problems to get active on the Blind Hams net again. I always enjoyed that so much.

LM: Incidentally, I've been licensed for 66 years. In March, it'll be actually 67 years. Not bad for a guy who's 39, would you think? Anyhow, a little over a month from today, I'll be 86. And that's another problem. My mind doesn't work as good as it used to. You were talking about CW a while ago, and I'm fortunate anymore if I can copy 20 words per minute, let alone 70. I used to copy a lot more than that, but the brain just doesn't work that well anymore.

LM: So, I'm thankful for the fact that I've been a pastor for all of my life. For 57 years and three months, I was an active pastor. Two years ago, we moved over here. I resigned the very day they brought us over here from the church. So, I'm thankful that I had that opportunity of ministry for those 57 years. I'm thankful for the blessings that the Lord has bestowed on us. He's taken care of us so wonderfully in providing a home. Otherwise, I'm not sure what we would have done.

LM: So, we just have much to be thankful for. My list is quite long, and I won't go into all of it. But Lucinda, thank you very much for doing this. I hope you'll do it more often. It's a great way to get acquainted with a lot of people, and I really appreciate that. Thank you so much, Lucinda.

LKM: Thank you, and I really appreciate you being here. Next up here is Gary. Go ahead and give us your call sign and tell us a little bit about yourself and what you're thankful for.

GT: Thanks! Good afternoon, Lucinda, and everybody on the Zoom meeting. My name is Gary, and my call sign is KB2YAA. I've been an amateur radio operator since 1996 and involved a lot with public service, with traffic handling, and I was also an ARES EC for several years. I no longer am, but I had the privilege of getting involved with that.

GT: We are in Springville, New York, which is about thirty miles south of Buffalo, and we've been involved with the Handiham Program since 1996 because we needed to get the recorded materials to get our first amateur radio license which was on audio cassette back then, and it came in a box that was 18 inches long, or so. But I hung onto those and was able to pass the licensing and got my upgrades to General as well as to Extra.

GT: I am currently the traffic manager for Western New York. I'm involved quite a bit with HF on traffic handling, every day with NYPON at 5:00, which is New York Public Operations Net.

GT: I'm thankful for living today and breathing. I'm grateful for that. I was blessed with a sighted wife to be married for 37 years—38 years now—and was not totally blind throughout my whole life. I was involved in a serious auto accident in which I rear-ended a tractor-trailer with an ambulance. I was a volunteer fireman. So, we lost both eyes in that impact. And my wife has been with me ever since then, because we had just gotten engaged to each other the day before.

GT: It's quite a story, but we've been blessed with each other. She's my right-hand person, and we've enjoyed it a lot. She's also an amateur radio operator. She is currently retired. She had been working with our local county library. She just retired in December of last year, which kind of stunk for her because COVID kicked in and kind of cancelled a lot of the public things she wanted to do this year. But we'll wait and see what 2021 brings.

GT: But I appreciate it, Lucinda, for having the opportunity to chat with everyone. This is a good start, and maybe we can do it again. And we'll let you move on and carry on. Thanks! KB2YAA, out.

LKM: Thanks so much, Gary, and we really appreciate you being here. And yes, we're hoping that this isn't the only one of these. We hope to do some more of these. This is the first time, so you all get to be guinea pigs today. But so far, it seems to be working out okay. Next up is Howard. Go ahead and give your call sign and a little bit about you and what you're thankful for.

HT: Hello, everybody. This is Howard Thomas, WA9YBW. I've been a ham since 8th grade, in 1968. I'm an R L Drake collector. I have four complete Drake stations plus a modern radio, a Kenwood TS-590. They're all set up in a situation where just with an antenna switch, I can operate any station instantly. So, that's kind of fun. The oldest Drake transceiver is a TR-3, circa 1965. They've all been restored and are totally functional, which is cool.

HT: When I was in school in 8th grade, I got my license. And the school had Drake equipment; and I always dreamed of having that, but of course, kids can't afford to have that stuff. Anyway, I'm not really active lately because the bands have been pretty crummy lately, but it looks like the sunspot activity is going to improve there.

HT: Thankful-wise, I'm thankful for my health and my family—everybody is healthy. I do own my own home, so I have the privilege of having antennas, which so many are not able to do that, unfortunately. Anyway, that's my story, and I'm sticking to it.

LKM: Well, thank you so much for joining us today. I really appreciate that, and I look forward to having you back at some of our future events. Next up is James Jones, go ahead.

JJ: Okay, my call sign is KI4HTC, and I live in Paragould, Arkansas. That's about twelve miles from the Missouri line. I'm originally from Selmer, Tennessee, and then we moved to Memphis, Tennessee around 1963. The reason that I got into ham radio was that my uncle was a prisoner of war. And this man in California one Christmas made a record out of it back in 1943. And I still have the original record. It won't play very much.

JJ: I've been interested in ham radio all my life. Around 2006, I finally got my license. Now, I'm a General. And I just usually keep up contact on Echolink, mostly, and also, I have 2-meters. And I've been kind of active. And I came down with myoclonic seizures around 1993 because I worked with Memphis Defense Depot, and I worked around a lot of mustard gas and stuff like that. And as long as I take medicine, I can do whatever I want, but if I don't take it, I get paralyzed in my legs for some reason. It's a nerve problem.

JJ: So, I keep pretty active all the time. I'm married, and I have one step-son. And the reason I live in Paragould, Arkansas, now is because my wife is from Jonesborough, Arkansas, and she wanted to move back closer to her family. So, I ended up here now. I'll be 71 in December, and I don't know where time went to, but that's how I got interested in ham radio. Thank you.

LKM: Well, thanks so much. It's good to hear from you, and we appreciate you joining us today.
Stay tuned for the next part of the Member Gratitude Gathering airing next week.
---
Ham Radio in the News
FCC to Require Email Addresses on Applications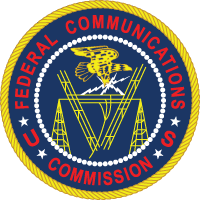 Beginning sometime in mid-2021, amateur radio licensees and candidates will be required to provide the FCC with an email address on applications. If no email address is included, the FCC may dismiss the application as defective. This is part of the FCC's transition to electronic correspondence. Currently, applicants are strongly encouraged to provide an email address which then allows them to receive an electronic copy of their license when the application is granted. Under the new Section 97.23, "revocation of the station license or suspension of the operator license may result when correspondence from the FCC is returned as undeliverable because the grantee failed to provide the correct email address." To learn more, go to: http://www.arrl.org/news/fcc-to-require-email-addresses-on-applications
---
A Dip in the Pool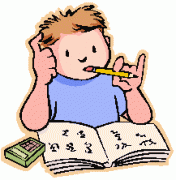 It's time to test our knowledge by taking a dip in the question pool…
Let's go to the new Extra Class pool this week to a question about electrical interference.
E4E06 What is one type of electrical interference that might be caused by a nearby personal computer?
A. A loud AC hum in the audio output of your station receiver.
B. A clicking noise at intervals of a few seconds.
C. The appearance of unstable modulated or unmodulated signals at specific frequencies.
D. A whining type noise that continually pulses off and on.
Personal computers, along with other digital equipment, use square-wave signals called clocks that operate at very high frequencies. These clocks can crease issues for radio receivers because they are composed of all the odd harmonics of the fundamental clock frequency. As you tune your receiver up and down the band, you can expect to find these harmonics. Additionally, they may be unstable because clocks are turned on and off as different operations take place in the computer. They may also appear modulated when they are affected by other signals or operations of the computer, making answer C the correct choice. If you suspect interference from a digital device, find a frequency where the interference is happening and then simply turn off the suspected device. If the interference goes away, you've found the source of the problem. To reduce the noise from such devices, try moving them farther away from the receiver, or you can try adding shielding around the device to reduce the level of interference.
---
Website Update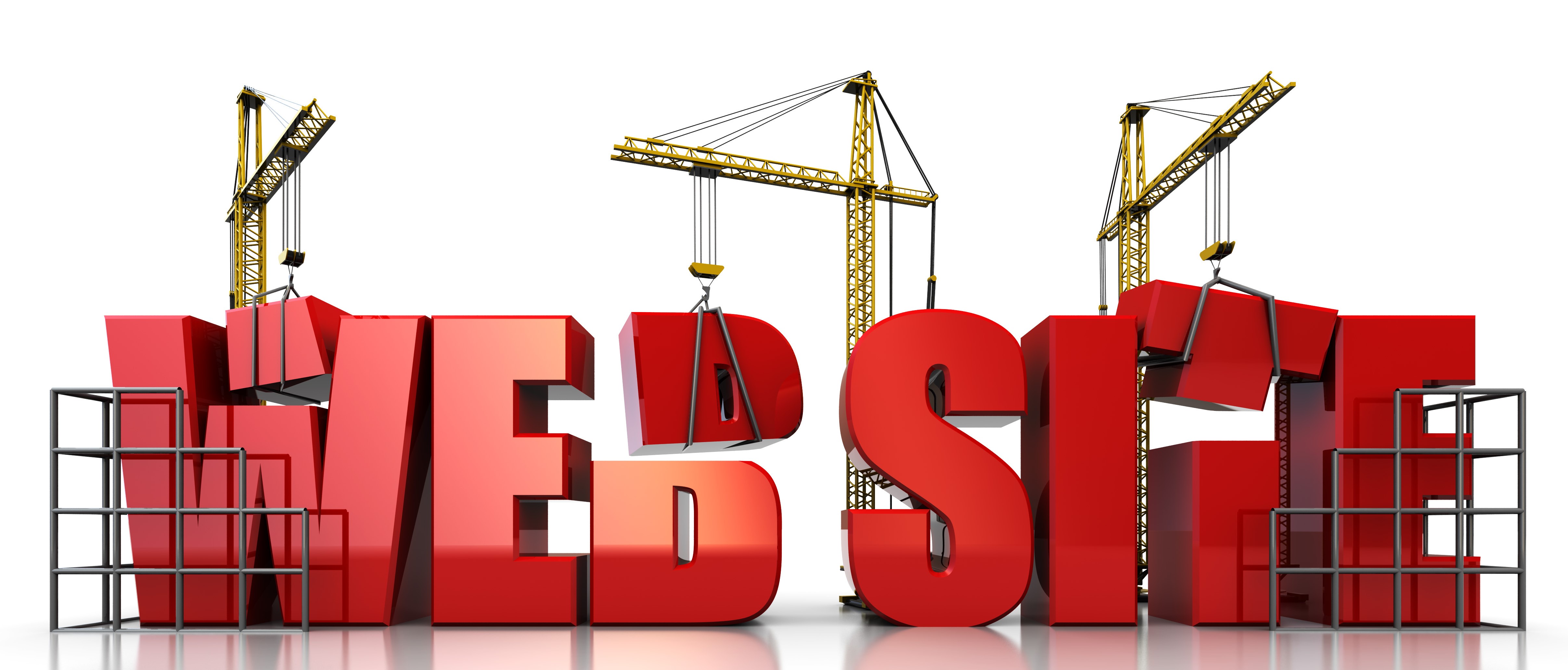 Here are the latest updates on the new Handiham.org website. Don't forget to monitor the site for updates throughout the week. When changes are made, I will post to the website. You can also find the latest updates any time by going to https://handiham.org/wordpress1/website-updates/. If you have any feedback about the website, I would love to hear from you. If you are a current member and your credentials are not allowing you to login to the site, please contact Pemdy for assistance at handiham@allina.com or 612-775-2291.
---
Equipment Connection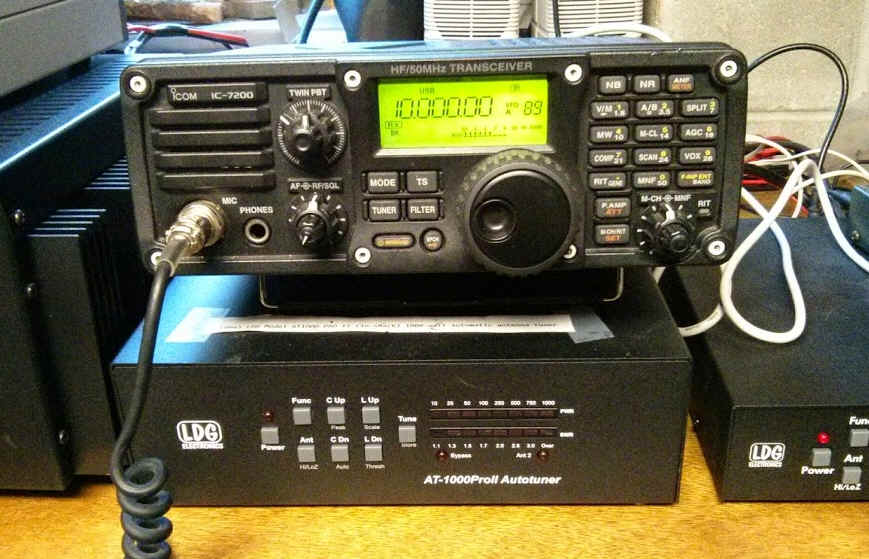 Equipment connections are happening, and the list is open! If you have a request for the Equipment Connection, contact me, leaving your name and phone number. I will call you to discuss your request. Please note that it may take several days for a return call due to all the other things going on in the Handiham Program. If you don't hear back from me after two weeks, you may contact me a second time. Additionally, if you have received any equipment from the Handiham Program during the last 12 months, you will automatically be placed at the bottom of the list so that others can also participate in the Equipment Connection.
Many thanks to the numerous people who have offered equipment for Handiham Members. If you have equipment that you would like to donate to a Handiham Program member, please email Lucinda at Lucinda.Moody@allina.com or call 1-612-775-2290.
---
Help Needed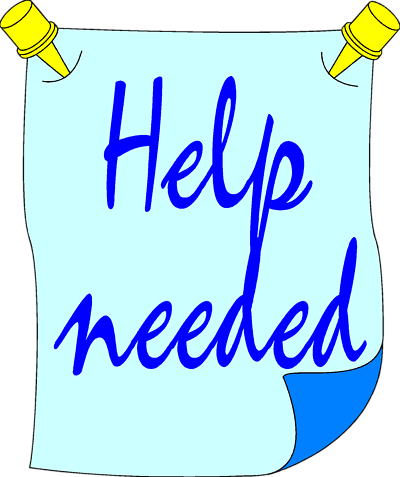 The Handiham Program needs contributors to Handiham World. Do you have a particular interest in amateur radio that you would like to share with others? Maybe you have a particular mode or band you like to operate and have learned a lot about. Or maybe you have some great stories to share from your experiences in the amateur radio hobby. Put your writing skills to work for Handiham World by sending your submissions to Lucinda.Moody@allina.com.
We are always looking for more readers, including some with a background in teaching in STEM related fields, especially if you have also worked with students requiring accommodations. We also need some readers with a background in teaching in STEM related fields, especially if you have also worked with students requiring accommodations. This volunteer position requires you to use your own equipment to record, however, we will provide the reading materials. If you or someone you know would like to try reading material for the members only section, please contact me for more information on how to submit a demo recording.
We need help updating our available resources for members. If you are blind and enjoy using your ham radio or assistive technology related devices, your assistance is especially needed. It would be a big help to your fellow Handiham Members if you would record a tutorial or product review. These need to be sent in Mp3 format, and the Handiham Program reserves the right to edit the recordings as needed before publishing in the Members Only section of the Handiham.org website. Please contact me at Lucinda.Moody@allina.com or 612-775-2290 if you have any questions.
I want to say a big thank you to those who have made or volunteered to make tutorials for the Members Only portion of the website. We have already had a number of members step up to offer their services, and their help is greatly appreciated! We also have some new readers who are working on some books, so keep watching for website updates as we add more content.
---
Check into our Handiham nets… Everyone is welcome!
How to find the Handiham Net:
The Handiham EchoLink conference is 494492. Connect via your iPhone, Android phone, PC, or on a connected simplex node or repeater system in your area.
The Handiham DMR Talkgroup on Brandmeister is 31990. On AllStar, it is available at node 47367.
The Handiham Net will be on the air daily. If there is no net control station on any scheduled net day, we will have a roundtable on the air get-together.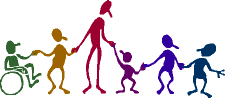 Our daily Echolink net continues to operate for anyone and everyone who wishes to participate at 11:00 hours CDT (Noon Eastern and 09:00 Pacific), as well as Wednesday evenings at 19:00 hours CDT (7 PM). If you calculate GMT, the time difference is that GMT is six hours ahead of Minnesota time during the winter.
Doug, N6NFF, poses a trivia question in the first half of the Wednesday evening session, so check in early if you want to take a guess. The answer to the trivia question is generally given shortly after the half-hour mark. A big THANK YOU to all of our net control stations.
---
Membership
You can pay your Handiham dues and certain other program fees on line. Simply follow the link to our secure payment site, then enter your information and submit the payment.

Handiham annual membership dues are $15.00. The lifetime membership rate is $150.00.
MEMBERSHIP DUES PAYMENT LINK
If you want to donate to the Handiham Program, please use our donation website. The instructions are at the following link:
DONATION LINK
As always, while our other services require that you have a current Handiham Program membership, you do not have to be a member to receive the Handiham World E-Letter.
How to contact us
There are several ways to contact us.
Postal Mail:
Courage Kenny Handiham Program
3915 Golden Valley Road MR 78446
Golden Valley, MN 55422
E-Mail: handiham@allina.com
Preferred telephone: 1-612-775-2291
Toll-Free telephone: 1-866-HANDIHAM (1-866-426-3442)
Note: Tuesdays through Thursdays between 9:00 AM and 3:00 PM United States Central Time are the best times to contact us.
You may also call Handiham Program Coordinator Lucinda Moody, AB8WF, at: 612-775-2290.
73, and I hope to hear you on the air soon!
For Handiham World, this is Lucinda Moody, AB8WF
The weekly e-letter is a compilation of assistive technology, operating information, and Handiham Program news. It is published on Mondays, and is available to everyone free of charge. Please email handiham@allina.com for changes of address, unsubscribes, etc. Include your old email address and your new address.
Podcast: Play in new window | Download